What our families say: Meadowbeck Care Home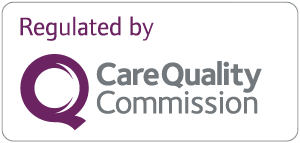 "My mum is looked after by wonderful caring affectionate considerate people. When she was in hospital after breaking her hip she passed comments that she was so pleased to be back home as it was very unhomely where she had been. One of the staff members knows how much she enjoys a KFC so when they have some for their tea takes mum a piece, where else would you find this kindness. They are amazing people I can never thank them enough for how they care for my mum."
J W
carehome.co.uk rating: 5 out of 5
"Mum has been a resident at Meadowbeck for 5 years. Throughout this time management and staff have done a fantastic job looking after Mum. Covid has been very challenging for everybody and the Meadowbeck team have been exemplary the whole time. A very big thank you to you all."
Dawn G
carehome.co.uk rating: 4.5 out of 5
"We would recommend The Meadowbeck Care Home to anyone. They looked after my husband with dignity. Excellent food, facilities and activities. Very clean. Excellent security. I had no worries about leaving him after my visits."
E L
carehome.co.uk rating: 5 out of 5
"I have a pleasant room. I like the staff and I can't complain about the food as I can choose from the menu at each mealtime. I like the bay window and the tree outside."
S E
carehome.co.uk rating: 4.58 out of 5
"I cannot praise the staff highly enough for the care of my mother. She moved to them last July when her previous care home closed down. They are very friendly and keep in touch with us on information about Mothers care. They are always prepared to go the extra mile to make her stay enjoyable. My son got married last year last September and they organised the transport for her and a carer to come with her to the wedding which made it an extra special day. I would not hesitate to recommend Meadowbeck Care Home to anyone who is looking to place a family member in a home."
Chris R
carehome.co.uk rating: 4.58 out of 5
"Absolutely brilliant care home. Staff always lovely and cannot do enough for the resident and visitors. The home itself is very clean. There is always things going on for the residents, the food that is served to the residents look delicious. Cannot praise Meadowbeck enough. I was worried when mum went to stay there as she has always been independent but I definitely need not worry at all. Thank you Meadowbeck for taking care of my mum."
Sharon B
carehome.co.uk rating: 5 out of 5
"I cannot commend this care home enough for the amount of effort and care they put into looking after our family member. Especially the great emphasis given on encouraging the many varied activities throughout the day. As a great deal of the work takes place in the background every chance to congratulate the tremendous work they do must be given. I can highly recommend this home as a safe and caring place where the residents can feel at ease comfortable and most importantly at home. Well done all of you"
Rich D
carehome.co.uk rating: 5 out of 5
"My mum is being cared for with compassion, care and affection. In March she had a fall and broke her hip, sadly she does not remember to call for assistance when she wants to stand up. When you see her generally she is so much more relaxed and the care team have her involved in activities. The whole team are so patient, caring and she is so happy. I cannot explain in such few words how fantastic she is looked after. The team are amazing."
J W
carehome.co.uk rating: 5 out of 5
"In June 2018 I decided that Meadowbeck was the most suitable for my wife who had dementia and I could no longer manage to look after her adequately by myself at home. She was duly admitted and initially, I was not sure that she would settle in. I was reassured by the support that we received from the staff down Memory Lane. The home is only 15 minutes by bike from my house (and that of my son) in Heworth. I tried to visit most days. My wife settled down well and became accustomed to the routine. She initially ate in her room, but later joined residents in the dining room. During warmer days we went out into the garden for a ride around the garden or to sit and have a coffee. She was happy to see us on these visits.  She developed a very good relationship with several key staff and they loved her like one of their own. The management of the dementia wing was exceptional and carried out with great empathy."
David G
carehome.co.uk rating: 4.42 out of 5
"Choosing a care home is no easy task, especially in recent times. We had looked round many previously. That's why when the time came we had a good idea of what we were looking for. Decisions can be emotional and extremely tough. Meadowbeck had that warm friendly approach from staff, feeling like home. Mum had done really well in her own home with live-in care. After a brave battle, her health deteriorated and she needed nursing care. The whole team at Meadowbeck went above and beyond during extremely difficult times for everyone, to make sure she was well cared for. We can't thank them all enough and praise the hard work they do daily."
Louise B
carehome.co.uk rating: 4.58 out of 5
"The service in the home is absolutely perfect. We couldn't have had more care and attention if we had tried to care for mum ourselves. Not only do the staff try so hard to meet the resident's needs, but they also invest a great deal of time in the family. My mum was at peace when she settled in with people who genuinely knew how to deal with dementia. Not many people truly do if they are honest."
Linda W
carehome.co.uk rating: 4.91 out of 5
"After a rocky start, due to the old manager, a rude and abrupt lady, I am so pleased with her replacement. You finally have the right person in charge. She is thoughtful, attentive, and goes out of her way to listen and do all she can in all related problems as and when they occur. Another mention to the sister and amazing carers. Thank you. You have all coped so well with the difficult times of late."
D N
carehome.co.uk rating: 3.82 out of 5
"In these current difficult times, I would like to thank the wonderful staff at Meadowbeck, for the high levels of professional care and consideration they have shown to my Mum. Nothing is too much trouble, and the care and support my mum receives is outstanding. We have found all the staff to be very dedicated and go above and beyond. Once again, a huge thank you to the awesome staff."
Dawn G
carehome.co.uk rating: 4.25 out of 5
"My mum was unfortunately only a short while at Meadowbeck but during what was extremely difficult circumstances due to the Coronavirus situation she was fantastically well cared for. When she died the staff were extremely professional in their handling of the situation and could not have been more caring and respectful. Our only regret was that she didn't have more time there as we know she would have been very well looked after. A loving, caring environment with wonderful staff. Thank you for all you did for my mum and our family."
Sarah B
carehome.co.uk rating: 4.5 out of 5
"My mother moved into Memory Lane in June 2019 when it became too challenging for her to continue to live with my father. Meadowbank is located conveniently close for visits from my father, my family and other relatives. There are several communal areas and a large garden, which were important considerations for us, and provides plenty of opportunities to move about. In the beginning, my mother took quite a long time to settle in and due to pre-existing difficulties with eating seemed to be declining. However, it was clear from the start that all of the staff at Meadowbeck would do everything that they could to get Mum settled in, find a routine, review medication, check on her regularly and find a solution to her eating. Mum's weight seems to have stabilised; she moves about quite a lot and is happy and settled. Since the Covid-19 lockdown we have not been able to visit, but the staff have been absolutely fantastic and are always happy to let us know how Mum is doing. Thank you."
Dominic G
carehome.co.uk rating: 4.42 out of 5
"My mother had been admitted only four weeks earlier and it was quickly established that she would need nursing and end of life care. During this time she was treated exceptionally well in all areas. I cannot praise the wonderful staff here highly enough for keeping Mum clean and comfortable. Sadly she died peacefully in her sleep, yet in quiet and comfortable surroundings. Thank you Meadowbeck, you are all lovely people."
H L
carehome.co.uk rating: 5 out of 5
"My Mum moved into Meadowbeck in October 2019 after a stay in hospital caused by her dementia. She was underweight, not eating, wandering miles each day, and continuously agitated. Quite frankly I didn't think she would be with us for very long, but the care provided for her at Meadowbeck has turned things around completely. She is now absolutely thriving. Her weight has increased, she is content, and best of all she is happy. The entire team are all fantastic and nothing is too much trouble. There are particular individuals on both the nursing and management teams who have been instrumental in making my Mums life so much better - which in turn has made life easier for all of her family. The rooms are lovely, and families are encouraged to make them "personal" with photos etc. So to summarise, my mum is now genuinely being "cared for"."
Paul C
carehome.co.uk rating: 5 out of 5
"Very friendly staff who looked after our family friend. Nothing was too much trouble. The room was kept nice, clean and homely. The meals are varied and appetising. Lots of activities to attend and/or take part in. No one need feel lonely. We were able to visit at any time."
Lynne T
carehome.co.uk rating: 4.58 out of 5
"I was very anxious when we made our decision to move mum into care but she has flourished since being at Meadowbeck. She's up on Memory Lane where the carers are wonderful with her and she obviously feels very relaxed with them too. Mum's the happiest I've seen her in a very long while, she's eating all her meals, whereas before she moved in she merely played with her food. I can't wish for more for her. It's perfect for a dementia patient."
Julie
carehome.co.uk rating: 4.42 out of 5
"Meadowbank was recommended to me by a carer who visited my friend. I was shown around the home in October and felt the atmosphere and calm environment would be very suitable for my friend. He was subsequently sent from the hospital to Meadowbank and has settled in really well. We particularly like the small lounge areas and the quiet buzzers and lack of 'chatter'."
M W
carehome.co.uk rating: 4.5 out of 5
"The staff are always professional, helpful and friendly. Residents are looked after and cared for in the appropriate way to their individual needs. Activities and events are plenty with lots of varied events for resident and also family to attend."
L G
carehome.co.uk rating: 4.67 out of 5
"My Mum went into Meadowbeck in a poorly condition, for end of life care. She blossomed under their care and was happier than she had been for many months. The carers/staff were absolutely wonderful. I had been trying to care for Mum at home and her being looked after so wonderfully in Meadowbeck transformed both our lives. We had two wonderful months with Mum before she died and we were able to be with her when she died. The staff are truly lovely caring people. Thank you."
Gillian B
carehome.co.uk rating: 4.83 out of 5
"What a lovely place. Nice atmosphere - pleasant manager. Staff friendly and helpful. Great aromas coming from the kitchen at mealtimes. My cousin obviously receiving the 24 hour care he needs. His room is clean and very pleasant. Can't fault anything. Keep up your wonderful work."
Joyce T
carehome.co.uk rating: 5 out of 5
"My mother died on 3rd March 2019. She entered The Meadowbeck Care Home on the 17th August 2018. The Meadowbeck is a friendly, caring home. The staff are wonderful. They treated my mother with kindness, care, dignity and understanding. I could not wish for a better place or better staff. I cannot thank them enough."
Ann Patricia T
carehome.co.uk rating: 5 out of 5
"All aspects of care given to my father have surpassed my expectations. I was very nervous about handing my father over for others to care for but I am now very relieved and reassured."
Jill F
carehome.co.uk rating: 4.33 out of 5
"My husband stayed at Meadowbeck for four days, as I went to Leicester to attend my daughter's wedding. He suffers from Parkinsons and Dementia. He was invited previously for a one day, taster day, which he enjoyed and also prepared him for his stay. I have found all the staff extremely friendly and obliging and very efficient in their work. David was well cared for during his stay, had his tablets at the times I had asked, and all in all, he had a very satisfactory stay. I will definitely hope that he will be able to stay again in 2019 if the need arises. Thank you."
Ann B
carehome.co.uk rating: 4.08 out of 5
"Lovely home, all residents seem very happy and content. Staff go out of there way to help people. Very accommodating for children that visit. Management lovely. Gardens are also lovely."
Stacey B
carehome.co.uk rating: 4.75 out of 5
"I last did a review in September '17, although my brother has been in since November 2015. I still say that the staff are exceptional and the ones I come in contact with go above and beyond the call of duty but I will say that the home is very understaffed. Some rooms have undergone a 'Wow' Factor as well as the communal areas, this has been a great improvement. There have also been little extras taking place since a new manager has been appointed, just to name a few - A birthday list of residents, take away nights and afternoon teas and hopefully, little extras for the residents will continue."
Debbie K
carehome.co.uk rating: 4.5 out of 5
"Moved here from the hospital having heard very good reports from friends and residents who live here."
Jean R
carehome.co.uk rating: 4.67 out of 5
"Dad was admitted with dementia and nursing care. Downstairs modernised and beautiful, upstairs facilities good but not equal to downstairs. Established staff excellent, new staff did not particularly understand dementia so maybe more training before going on the unit, albeit all personalities lovely and caring and accommodating. More one to one care was sometimes needed, eg. more staff. Overall I would recommend this home. Felt happy leaving my father here as he was not safe at home. Many thanks, and your care was very much appreciated."
L H
carehome.co.uk rating: 4.5 out of 5
"I highly recommend this care home. The members of staff are caring, warm, professional and were excellent at keeping us informed. My mother had some specific care needs including dementia and we were delighted and comforted at how well she was looked after from arrival until her passing away. The family are so pleased we chose Barchester The Meadowbeck Care Home and on our regular visits, it was so good to witness the high-quality care."
Brian M
carehome.co.uk rating: 5 out of 5
"The care received was first class - the resident was treated with dignity, respect and good humour. The care given by each individual was above and beyond the call of duty. All visitors were welcomed and hospitality was available at all times. This care home is an excellent example of good quality care and sincere thanks to everyone."
Ann W
carehome.co.uk rating: 5 out of 5
"It is a daunting task to find a care home for your relative. All I can say is take a visit to this home and see for yourself how caring and devoted the staff are to the residents. This home has recently just had a refurbishment giving it a real modern look, but it it still has a lovely, warm, friendly feeling about it, with staff who cannot do enough to fulfil the needs of the residents and very supportive to relatives. Regarding activities, there is always plenty going on to keep the residents occupied."
Rich D
carehome.co.uk rating: 4.92 out of 5
"The home is very clean and well presented and all areas downstairs are clean and tidy. Staff appear to be very willing to help on occasions where there have been small issues with washing and care. As my uncle is 95 and not very technical, so staff are very willing and supportive with turning on the TV for sport channels. Activities appear to be good and uncle went out to a garden centre and appeared to enjoy his afternoon trip."
P L
carehome.co.uk rating: 4.33 out of 5
"My mum is in the dementia unit, there seems to be new staff/agency staff which I don't think is particularly helpful to dementia sufferers as they like familiarity. On a few occasions recently, mum hasn't had any drinks on her table which is a worry. I quite often have to go and fill her jug up. There is also not much social space in the dementia unit. Overall, the home is really nice and I know mum is better looked after in The Meadowbeck than at home, but I do think some staff could try harder."
Lorraine L
carehome.co.uk rating: 4.33 out of 5
"Staff very good and caring. Also willing to help when required. Room always kept clean. Events are always there for the residents."
G C
carehome.co.uk rating: 4.83 out of 5
"It was nice to be part of the gardening group and mix with the other residents and staff seeing how they mixed in together and shared help - it was very interesting. The staff were really great with the residents, so patient and caring. I've been present on other occasions and there's always plenty going on. I don't know where they get all their ideas from (everyone welcomed the tea/coffee break after the potting up had finished). My relative is upstairs on the dementia wing and the staff team are great, always so friendly and helpful - nothing is too much trouble for them. I find all the staff at the home wonderful eg clerical staff. All the staff team are stars ****."
Liz P
carehome.co.uk rating: 4.83 out of 5
"I can't believe how smooth the process of getting our family member into The Meadowbeck was and getting him settled. The staff have all been brilliant, so easy to approach about anything whatever time of day it is. I attended a group which was attended by my family friend and several other residents. I joined in and enjoyed it, it was nice to see how others joined in also. The staff really shone on ideas and experience within the group offering help when needed. I have since been involved and seen it all again. Keep up the good work Meadowbeck. What a nice friendly place to live, I viewed several places, and was so pleased when we were offered The Meadowbeck."
B P
carehome.co.uk rating: 4.83 out of 5
"My dad was having end of life care. The staff do an amazing job and looked after him very well in difficult circumstances. They were very welcoming to all the family, the home itself is more like a hotel than a care home."
Lynn T
carehome.co.uk rating: 4.4 out of 5
"Lovely people, all very helpful. Nothing is too much trouble for my brother or his family. Many activities to keep all residents entertained. We are very lucky to have found this home for my brother. Meals are also to a high standard."
Debbie K
carehome.co.uk rating: 5 out of 5
"I am very happy with the care and attention my mother receives at Meadowbeck. All the staff are very caring and approachable. More importantly, my mother is happy at Meadowbeck."
Elizabeth V
carehome.co.uk rating: 4.67 out of 5
"Staff and management are unfailingly friendly to both service users and their visitors. Care is willingly, cheerfully, given but staff have no time to stop and engage in conversation with residents - one feels they are hard pressed to cover all that is necessary."
S B
carehome.co.uk rating: 3.83 out of 5
"The Meadowbeck Care Home in York, is in my opinion, the best there is. My father-in-law has been a permanent resident there since July this year, the very thought of him going into a care home filled me with dread that was until I visited Meadowbeck, the staff were absolutely lovely and friendly. The home is modern and extremely clean. The residents are very well looked after and cared for, I get regular updates regarding my father-in-laws well being. Apart from this he excitedly tells me when I visit all about the different activities he's taken part in which is really nice for him for example: quizzes, bingo, gardening club, arts and crafts, tv/dvd watching, coffee mornings, tombolas, days out, music club, the list is endless. So a big thank you to all the hardworking staff at Meadowbeck for everything you do and for certainly giving my father-in-law a better quality of life and making him so happy!!!"
Pauline P
carehome.co.uk rating: 5 out of 5
"We were very pleased with the standard of care and concern we received at Meadowbeck. The staff were all very friendly and most helpful, as well as professional. The home itself was clean and modern with the homely, a nice place to live in."
Alan W
carehome.co.uk rating: 4.82 out of 5
"My wife of 89 years was admitted to Meadowbeck in January after 8 admissions to Hospital with epileptic seizures (October 16-January 17), hypothyroidism and acute kidney injury alert. since her arrival at Meadowbeck her recovery has been amazing."
R B
carehome.co.uk rating: 5 out of 5
"The home had excellent staffing levels with many long service staff. This has now deteriorated moving staff to upper floors leaving dementia patients with agency staff."
Ron H
carehome.co.uk rating: 3.75 out of 5
"Meadowbeck has some lovely, friendly and helpful staff. It is clean and bright. My brother arrived in November 2015 so I am hoping that he will get to go out more on trips in the summer months. All in all a good nursing home."
Debbie K
carehome.co.uk rating: 4.5 out of 5
"Just over three years ago my nan came to Meadowbeck Care Home close to death. Through the love care and attention from all staff, we have had three extra years with my nan which we didn't think we would have. They became my nan's and our extended family. This week my ban passed away at Meadowbeck surrounded by all the love, care and attention anyone could hope for, we as a family cannot thank the team enough for giving my nan the security and care and love she needed. All Angels xx"
Suzanne R
carehome.co.uk rating: 5 out of 5
"Meadowbeck is a first class nursing home. Excellent staff/food/carers/nurses. Nothing is too much trouble and I have been impressed by the organisation of my Mum's care. Meadowbeck is the best home I have seen and know that everything is being done for Mum's wellbeing/comfort/quality of life. No reservations in recommending Meadowbeck."
Sue H
carehome.co.uk rating: 5 out of 5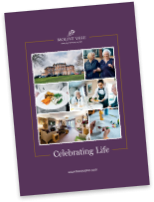 Read our brochure 'Providing great quality care and wellbeing' for more information on how we're here to help you and your loved one.
Read brochure
Food & Nutrition
Activities & Events
Care & Facilities
What happens now?
Are you ready to discuss your individual care requirements? Pick up the phone and talk to us, book a visit to our care home or come and take a look around our facilities.
Care enquiries
New care enquiry phone lines are open 8am - 8pm
01904 563 213
All other calls
Our fees and contract
We want to be as transparent as possible about how we charge for the different services we provide as well as what's included in our contract. Please click the links below to find out more about our fees and contract.
View typical fees
View Our Contract
Useful downloads
Here to help you make the right decision about your care requirements.
123