What our families say: Meadow Park Care Home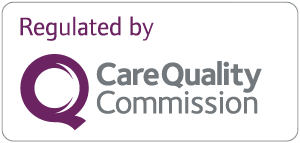 "Just to say a big thank you to the staff for the fabulous care given in this difficult time. The staff have gone beyond in every way to keep everyone safe and well. Again a big thank you to a well-run care home."
Joseph Wcarehome.co.uk rating: 4.33 out of 5
"I want to send a huge thank you to the staff at Meadow Park who are looking after my mam fantastically well despite the difficulties at this terrible time. My mam had her 90th birthday this week, and it was heartbreaking not to be able to spend it with her, but her carers did everything they could to make it easier for us. They are also doing a great job by helping us keep in contact via video calls. I'm extremely grateful that my mam is being so well cared for, and I can't thank them enough."
Stephanie Fcarehome.co.uk rating: 4.58 out of 5
"Sadly Mam passed away recently but the care given to her over the two years she resided there was second to none. The care, love, compassion she received from every single member of staff was unbelievable. They go above and beyond what is expected of them. My family were welcomed and looked after during her end of life care. Her room was well laid out, always spotlessly clean. All the meals are nutritious and homemade, amazing homemade cakes offered each day in the visitor's lounge. So pleased we found this lovely home for her with such amazing genuine staff. Thank you."
Melanie Tcarehome.co.uk rating: 5 out of 5
"I am pleased with the care my 96 year old mother is receiving and the staff are pleasant and caring and she is happy here."
John Tcarehome.co.uk rating: 4 out of 5
"Homely environment. Clean and stable care for a mother with vascular dementia. Good support form staff care team. Excellent Christmas turkey dinner on the day."
R Lcarehome.co.uk rating: 5 out of 5
"The service, staff and care provided to look after my parents have been wonderful. We feel as if we are family and made friends for life. Knowing my parents were in safe hands helped immensely."
S Hcarehome.co.uk rating: 4.42 out of 5
"All the staff are friendly and helpful. My aunt is well cared for and looked after. Most importantly, she is happy and feels safe. I would recommend Meadow Park to anyone who required the care they provide."
L Gcarehome.co.uk rating: 4.83 out of 5
"Welcoming home and staff with a friendly, homely atmosphere."
Peter Fcarehome.co.uk rating: 5 out of 5
"From the first moment I set foot in Barchester Meadow Park, I knew it was the place for mum. The general manager did her best to find a place for her and we have never looked back. The change in her is unbelievable and that is down to the fantastic job the staff do. The general manager and all of the staff should be proud of the safe and secure home they have built."
Angela Acarehome.co.uk rating: 5 out of 5
"From the first day Mum came to Meadow Park, we knew this was the right place for her. All the staff were friendly, reassuring Mum would be fine and well looked after. We have seen changes over the time spent within Meadow Park with Mum and more recently a high changeover in staff which in our opinion has only enhanced the care Mum receives. There is a new enthusiasm, happiness in their work, nothing is any trouble and it is a refreshing change. Thank you, Meadow Park, on behalf of Mum and family."
H Fcarehome.co.uk rating: 5 out of 5
"We found this home after the home where she had resided for over 2 years couldn't meet her needs. I wish we had found it years ago. Mam has dementia and after several falls in the other home, her mobility is poor. Since moving into Meadow Park in June she has improved immensely. She is able to feed herself now, with a bit of encouragement, and after a massive weight loss at the other home has now put on weight. The leadership from Suzanne is brilliant and it shows in the quality of care Mam gets from the most caring staff. Food is fantastic. Her room is bright and airy and the home is clean and decorated to a high standard. The family feel very comfortable visiting, staff making us feel very welcome, if only all care homes could be like this."
Melanie Tcarehome.co.uk rating: 5 out of 5
"Everyone is extremely friendly to my father in law, looking after all of his needs. The food is very good. Visiting is easy."
Colin Bcarehome.co.uk rating: 4.58 out of 5
"Wonderful, caring staff who do their best for each resident. Usually overworked and short on staff, resulting in less time to devote to each resident. Communication could be better but we are more than happy with the care given to our mother."
L Gcarehome.co.uk rating: 3.83 out of 5
"As a family, we are extremely pleased with how mam is being cared for and her needs are being met. We are confident that mam is in the best care facility. When we visit we feel very welcome and staff all greet us with a smile and we have built up a special rapport. We feel the lovely staff at Meadow Park play the key role in mam's care and cannot thank them enough for their care and love."
Gillian Fcarehome.co.uk rating: 4.92 out of 5
"Excellent care, staff are very helpful and friendly. Rooms are kept very clean. Made to feel very welcome."
Wendy Bcarehome.co.uk rating: 4.42 out of 5
"My experience of the home is that the residents are treated with dignity and respect. My brother has been here only a short time and the staff have gone beyond their duties to settle him into his new home. He is encouraged to join in with the activities and all the staff make time for him. It is a load off the family's minds to know he is safe and looked after. I would not hesitate to recommend Meadow Park."
P Tcarehome.co.uk rating: 4.75 out of 5
"The care and attention given to both parents and since my mam died, to my Dad, has been wonderful. The staff have become friends and I cannot fault them. Dad is very happy here which puts our minds at rest. A care home is only as good as its staff and yours here are excellent."
Sheila Hcarehome.co.uk rating: 4.58 out of 5
"The staff are very caring and always happy to help and support residents and carers/relatives. When a family member has to move into a care home it can be quite daunting for them and their relatives. However, the whole experience was made easier because of the support the staff provided to all of us. All staff work hard and continue to be pleasant even when they are extremely busy."
Lynne Gcarehome.co.uk rating: 4.17 out of 5
"Very good care home. Staff very friendly. Good facilities. Very clean and very safe."
William Ycarehome.co.uk rating: 4.58 out of 5
"The care home overall is very good. I have an issue with my mother-in-law's belongings going missing never to be seen again. Her overall care is very good and the staff treat her well I am concerned with the lack of stimulation I.e activities but I appreciate the difficulty as residents all have different levels of needs. Overall I would recommend this care home."
S Kcarehome.co.uk rating: 3.83 out of 5
"For more than five years my mam has resided in Meadow Park, initially for immobility, but more recently with a marked deterioration in mental capacity. Over these years the staff and home have consistently demonstrated a high level of commitment to my mam's unique personal needs. They make time to talk with her and her visitors, they make big efforts to make my mam enjoy what she can out of every day, such as putting music on and singing with her. I feel my mam has always had and continues to have the same level of respect that I get. I think this must be intentional, by the way the staff are recruited and trained. Thank you Meadow Park."
A Hcarehome.co.uk rating: 4.83 out of 5
"My experience of the home is that it has a friendly and caring atmosphere and that all residents are treated with dignity and respect. Individual needs are met and staff do their utmost to ensure residents are happy and settled. There are varied activities and residents are encouraged to participate. There is a good choice of meals and kitchen staff always accommodate any individual requests from residents. Laundry and cleaning services are of a high standard. I visit the home daily and have seen staff and management deal with varied situations and they always do so with compassion and professionalism. Definitely a home I would recommend."
Mel Ccarehome.co.uk rating: 5 out of 5
"My mother has been here since April. She has settled in lovely. All staff and residents are very friendly. It is so homely, my mother thinks she is in her own home. Staff will go above and beyond their duties to look after the resident's well being."
L Gcarehome.co.uk rating: 4.42 out of 5
"My husband was for many months cared for with great dignity and affection which was a great comfort for our family to know he was in safe hands."
J Scarehome.co.uk rating: 4.9 out of 5
"On the whole, my opinion of the home is good but there are 2 that bug me. The laundry - it smells of urine (not sure if soiled and unsoiled washed together) and ironing terrible. I have started to take laundry away but that's not what I wanted. Activities - my mum is on memory lane but still active and feel there are not enough things going on to keep her busy. She likes to walk (I do come and take her out a few times a week but on nice days, it would be nice for her to still go outside. They could maybe allocate little jobs for her, anything to keep her busy."
Lesley Scarehome.co.uk rating: 3.5 out of 5
"Initial inspection was excellent, largely due to the commitment and interaction with residents by the assistant care manager. After a successful week's respite, our parents have now become permanent residents. Our parents appear to like the homemade food and enjoy some of the activities. It appears that all staff are working hard to make them settle in."
Sheila and Jillcarehome.co.uk rating: 4.33 out of 5
"My aunt aged 96 needed care after a fall. It's the first time she's needed help and she enjoyed her stay giving us the confidence to use the home again if it's needed as she said she would happily return."
P Mcarehome.co.uk rating: 4.42 out of 5
"I needed a short stay after a fall and my niece arranged it. My first time in a care home and I was nervous but staff did everything that could do to help me relax and feel comfortable. I had lovely showers and felt better than I have in a long time after them. The staff were busy all the time."
F Jcarehome.co.uk rating: 4.42 out of 5
"On visiting Meadow Park, I found the staff very friendly and helpful. My aunt has a lovely, well cared for room. The lounge is spacious for the residents and I'm always offered a cup of tea and my uncle has stayed for lunch a few times. I have also noticed they are given choices for meals which I think personally, is a good thing for the resident."
Karon Rcarehome.co.uk rating: 5 out of 5
"I can not speak more highly about the care afforded me during my stay at Meadow Park. Each and every member of staff are friendly and courteous. Anyone who may be looking for a care home for their family member, whether it is residential or respite, this is certainly a place I would recommend. Next best place to home."
Audrey Mcarehome.co.uk rating: 4.83 out of 5
What happens now?
Are you ready to discuss your individual care requirements? Pick up the phone and talk to us, book a visit to our care home or come and take a look around our facilities.
Care enquiries
New care enquiry phone lines are open 8am - 8pm
01670 751 473
All other calls
Our fees and contract
We want to be as transparent as possible about how we charge for the different services we provide as well as what's included in our contract. Please click the links below to find out more about our fees and contract.
View typical fees
View Our Contract
Useful downloads
Here to help you make the right decision about your care requirements.
122