What our families say: Marriott House and Lodge Care Home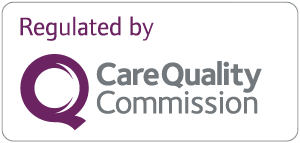 "Mum has been a resident at Marriott House for almost 3-years now, and we are very pleased with the level of care she gets. The staff are all magnificent - always willing to help, and nothing is too much trouble. All very friendly with lots of smiles! The communal lounges and dining room are nicely decorated. The location is perfect, being a 5/10 minute walk into Chichester town centre. We would definitely recommend Marriott House as a safe, reliable and friendly care home for your loved ones."
Steve A
carehome.co.uk rating: 4.67 out of 5
"Extremely friendly staff, nothing is ever too much trouble. Always happy to put us through to my mother as my siblings and I live across the globe so rely on phone calls and Skype calls. My mother settled very well once isolation was over. Staff are very friendly and we had peace of mind that my mother was being very well looked after."
Frances H
carehome.co.uk rating: 4.56 out of 5
"The care my sister received was very good, despite the fact that she was not very cooperative and didn't want to be there. The staff were very caring and having to work during covid lockdown were always ready to discuss her health with me and to help me in my request to make her stay as smooth as I could. She was suffering with some problems and I commend the staff on her stay."
John P
carehome.co.uk rating: 4.42 out of 5
"My husband has two weeks respite before Xmas. Unfortunately, the house was in isolation, but the staff were wonderful and looked after him extremely well. He enjoyed his meals very much too."
V B
carehome.co.uk rating: 5 out of 5
"The accommodation adequately meets our requirements considering our ages 90+. It is a great comfort to know that all our requirements are cared for and we ourselves feel comfortable and looked after."
J Z
carehome.co.uk rating: 5 out of 5
"Excellent. I am very happy here."
Pauline S
carehome.co.uk rating: 5 out of 5
"Very friendly hospitality."
Joan D
carehome.co.uk rating: 5 out of 5
"Efficient and sympathetic. In seven months of residence, I could not think fo a single adverse comment to make."
Philip L
carehome.co.uk rating: 4.67 out of 5
"My mother was a resident in Marriott House for the last 13 months of her life. I felt my mother was supported fully by the nursing staff and the care provided by the care assistance was always kind and thoughtful. The food was of excellent quality and the facilities provided ensured that there was always something for my mother to do."
Clare G
carehome.co.uk rating: 5 out of 5
"The staff and managers at the Marriott are a credit to the profession. They look after my father brilliantly, and my mind is always at rest."
C C
carehome.co.uk rating: 5 out of 5
"My mother was a resident of Marriott House and Lodge care home for 4 months before she died. I was only able to see her twice during this period. My mother said she was very well looked after by the friendly staff."
G F
carehome.co.uk rating: 4.09 out of 5
"Everyone is very nice, and we are well looked after. The food is lovely. Lots of activities. I am proud to call this my home."
K C
carehome.co.uk rating: 5 out of 5
"We needed to place our 90+-year-old parents into a home earlier this year. Basically, father needed nursing care and mum wasn't going to be separated from dad. Plus in the current pandemic, if mum hadn't been with him, they wouldn't have been able to see each other. My sister selected Barchester Marriott House & Lodge as it appeared to be the most suitable for our parents' needs. Nursing care for dad and residential care for mum. Obviously, in the current climate, many of the additional activities listed on their website are currently not available due to Covid-19. So any review has to take that into account. Overall, I am happy with the service provided. I have good communication with the key managers. Our parents, as do most old people, complain about minor aspects of the service, such as the time it takes to respond to calls and some of the quality of the food, but they are still coming to terms with being in a home and the limitation of any stimulating activities."
Peter F
carehome.co.uk rating: 3.5 out of 5
"Mum has been at Marriott Lodge since her discharge from hospital this was in the middle of the Covid-19 crisis so we were very anxious about the transfer. However, we needn't of been as the staff have all been very caring to mum and to us as a family. We have been able to keep in touch through Skype and more recently with distanced visits and safety of the residents is a high priority which has been very reassuring. When you cannot see your love ones it is very difficult but I would like to thank everyone at Marriott Lodge for looking after mum so well."
Jackie C
carehome.co.uk rating: 3.58 out of 5
"I can't speak highly enough of Marriott House. I have an aunt who is resident and the level of care she receives, the diligence of the staff and the dignity she has been able to retain has left me gobsmacked. I notice in the review guidelines that names of individuals will not be published - a good job really as I could quite easily use up my 1000 characters naming all of the staff members who persistently help my aunt in the warmest and most professional ways. The support for relatives is also faultless, I find everyone incredibly accommodating, information is imparted with great clarity within what appears to be an ultra-cohesive unit. Emphatically recommended."
Ben H
carehome.co.uk rating: 5 out of 5
"We have been kept well informed during lockdown, and I have complete confidence. Mum has dementia, and I doubt she even knows there is a crisis happening. The staff are undoubtedly coping well, and I know they will undoubtedly continue to do should the worst happen. Now, as ever, Mum has the best loving care we could ask for."
Lynne E
carehome.co.uk rating: 4.42 out of 5
"The staff are all excellent and I really appreciate knowing that my Mother is being well cared for. Always a smile on their faces and a positive attitude. Thanks!"
Steve
carehome.co.uk rating: 4.42 out of 5
"I found the home to be excellent for my mother; she's happy and contented. She talks of how kind everyone is. The staff are a credit to the home and go beyond their call of duty many times; I often see the kindness of the staff give to all the residents."
Janet A
carehome.co.uk rating: 4.25 out of 5
"My mother has been a resident since October 2019. She is very well cared for by professional, caring and friendly staff in all departments."
Gail K
carehome.co.uk rating: 4.67 out of 5
"My father has been a resident at Marriott House for five months, and I have been very impressed with the care he has received during that time. All the staff are friendly, welcoming and kind and deal with any concerns promptly and efficiently. Marriott House has a lovely atmosphere and is professionally run. My whole family are so pleased we chose this nursing home for my father."
Jane H
carehome.co.uk rating: 4.83 out of 5
"The care I receive is amazing. I feel I get everything I need. We are in lockdown due to the COVID-19 but I can video call my family and the staff is looking after us as well. I feel like I am part of a family here."
M F
carehome.co.uk rating: 5 out of 5
"I have thoroughly enjoyed my stay in the Lodge. The staff are caring and kind and meet different events very well good and bad! There are many reasons why I would recommend this place. Thank you for helping me recover from a bad fall recovery."
G D
carehome.co.uk rating: 4.92 out of 5
"I have lived here for 5 years and am well looked after. Staff are amazing, food lovely, lots of activities. Come and live here and they will look after you well and you will make lots of friends."
G W
carehome.co.uk rating: 5 out of 5
"The staff are amazing; they care for the residents wonderfully, and it is like one big happy family. Care is taken to ensure all residents are happy, safe and enjoy their lives to the full. The care they show my mother is amazing, and she is a changed woman since she has moved in here, so much happier. She always has someone to talk to and laugh with. I strongly recommend the Lodge, staff and management."
L B
carehome.co.uk rating: 5 out of 5
"My mother has been in Marriott Lodge for 4 years plus Marriott House for 14 months. The cleanliness is to a very high standard. The care is excellent, care and support is done and applied in a genuine, sincere manner. All staff do whatever is possible to make my mother's time here comfortable. My mother cannot write now, this opinion is first hand as I visit nearly every day."
Ann
carehome.co.uk rating: 4.17 out of 5
"My main concern is option care support and management. My concern with care is lack of support for the resident from management. No care of the appearance of resident, care of eyesight etc. Management do not appear to have enough contact with resident themselves, not if any follow up to concerns that has been put to them. The resident might be quiet and shy but should not be neglected."
David L
carehome.co.uk rating: 3.08 out of 5
"We felt very blessed to be able to place my aunt at Marriott House. It seemed so much cleaner and well managed than anywhere else we viewed. We were also very pleased with all the community activities available and used by the residents, as well as the quality of the food and appearance of the dining room. Since my aunt took up residence, she has been very well looked after with compassion and respect. Her medical needs have been well attended to. We would certainly make the same decision again."
Colin G
carehome.co.uk rating: 5 out of 5
"The hardest decision to place mum in home arrived. The staff, including management, made this whole transition manageable for me and my sister. The staff, who not only provided care and support for mum also supported me and my sister. Offering a stranger a shoulder to cry on meant the world to me."
Emily W
carehome.co.uk rating: 5 out of 5
"Care of residents very good. Food always looks good and smells delicious. Staff friendly, any problems sorted ASAP. Such a friendly atmosphere."
C L
carehome.co.uk rating: 5 out of 5
"I am very happy with the care my mother is receiving, the manager and staff are very attentive, informative and always have a friendly smile. Mother has a lovely room and is very comfortable. The home is safe and secure and always kept clean and tidy. There are various activities going on and the gardens are kept in lovely condition and very pleasant to sit in. It is a comfort to me that my mother is safe and well looked after."
Jonathan C
carehome.co.uk rating: 5 out of 5
"Having had 2 stokes my mother's life changed, no longer independent and mobile, the transition to life in a nursing home was made easy by the caring staff. The staff make all visitors welcome. They deal and sort out any problems that occur."
C L
carehome.co.uk rating: 5 out of 5
"Since I have been here, I have been treated with respect, get on well with the staff, they are always willing to help when necessary. I have no problems at all with that you may have to wait a little while but that is understandable with other residents, as their need is probably greater than mine, altogether it's very friendly."
Dorothy L
carehome.co.uk rating: 4.42 out of 5
"Have been a visitor over several years. Always found the staff on all levels to be dedicated and caring. Residents dignity and comfort a priority at all times. It is my privilege to visit Marriott House and Lodge."
Jean C
carehome.co.uk rating: 4.83 out of 5
"My Nana was diagnosed with vascular dementia under two years ago. We tried to promote Nana's independence but as time went on her dementia progressed and required more care input, we introduced Nana to Marriott Lodge as a day resident last year and months later, Nana went on to become a full-time resident at Marriott Lodge. Marriott Lodge has shown great empathy, compassion and care for Nana, and they are always willing to listen to what we want for Nana. We were able to make her room feel like home. She has come in leaps and bounds and every time I visit she has a smile on her face. She talks about how lovely the staff are and that she is happy at Marriott! That to me shows that she is being taken care of and is loved by the staff. There is so much going on at Marriott, for example, the local school outing to interact with the primary school children. The cooking sessions, arts and crafts etc. I couldn't wish for a better place for my Nana."
Charlotte
carehome.co.uk rating: 4.92 out of 5
"Things have improved since the engagement of a new manager."
H T
carehome.co.uk rating: 3.75 out of 5
"My mother was unable to look after herself in her mobile home so as a family we talked her into a respite stay. After that she decided to stay. A very good decision - peace of mind for us. She made good friends and loves the staff. She joined in the activities and enjoyed them. My mum has been unwell since Christmas. Sadly we lost her on Saturday 14th February. My wife and myself were at her bedside, thanks to the quick thinking of the night staff."
D J
carehome.co.uk rating: 4.42 out of 5
"My grandad was only here for about 12 days but he loved it. The staff are very helpful and couldn't do more for you. It was Grandad's birthday on 31st January, he was 86. He had a tea party with his family and some whiskey that he loved and passed away 3.10am the next morning. Everyone there was so nice I would definitely recommend this place 100%."
Clare S
carehome.co.uk rating: 4.67 out of 5
"My father discharged himself from here after only one week. He was given a soulless room on the second floor which housed a small single bed with barely room to open the wardrobe doors. The en-suite toilet and washbasin were tiny. We requested help morning and evening to assist him to wash/dress etc. This did not happen and he was left to his own devices. He struggled to wash himself in the tiny washbasin in such a cramped space when he has mobility problems. The lift broke while he was there, isolating him. This seems to be a common problem, reading other reviews. He was convalescing from a hospital admission and requested meals in his room. These meals were always stone cold and tasteless. He was only asked what he wanted for breakfast on the first day and thereafter was served hard, cold toast which he found inedible. When his clothes were taken to the laundry, they managed to lose his trousers (eventually recovered!). Management seems lax. Pleasant staff but chaotic."
Jennifer
carehome.co.uk rating: 2.33 out of 5
"My mother has been in Marriott House for the last two and a half weeks. It was all very chaotic on arrival, then within two days they had a large flood and again it was very chaotic. All staff seem very caring but as my mother is confined to bed and totally dependant on help, I feel the staffing ratio/allowance is inadequate for this type of care. At mealtimes, all staff are downstairs and room bound residents wait over 45 minutes for a call bell response! Staff don't seem to have enough time."
S L
carehome.co.uk rating: 3.17 out of 5
"My Father in Law was admitted to Marriott House in October. Although he was in the care of these lovely people for only three weeks, he was looked after with the utmost care and compassion. All staff without fail have a smile and a "hello" for everyone. Initial administration was sorted with the minimum of fuss. His room was comfortable. We were able to put up any personal photo's or pictures on the walls if we so wished. We were able to visit at any time. When he passed away everyone were most concerned as to his families welfare. There was no rush to remove personal belongings from his room which made his loss a little easier to bear. A sympathy card was sent to Mum and we were advised that someone would be attending his funeral which we feel is tremendous given the short space of time he was lodged at Marriott House. A BIG thank you to all the staff at Marriott House and should they ever require a reference we would be first in line to recommend them most highly."
Kevin P
carehome.co.uk rating: 4.67 out of 5
"After an operation in hospital, I spent three weeks at Barchester Marriott House & Lodge. My husband is a permanent resident as he has Parkinson's. The care I received was excellent and enabled me to return home well - as I live alone. I wrote to the manager congratulating her on the running of the place and expressed my sincere thanks."
Margaret W
carehome.co.uk rating: 4.58 out of 5
"Barchester Marriott House & Lodge is a lovely care home and my father-in-law enjoyed his stay, the staff were very helpful and caring."
S H
carehome.co.uk rating: 4.33 out of 5
"He came into Marriott House & Lodge needing palliative care he was only given a couple of weeks. Once he came in over the next few weeks he improved and I put this down to the care and attention which all the staff gave. Nothing was too much trouble. I was also able to take him out a couple of times too which I never thought I would be able to do again with the support of the nurses and carers. He was at the Marriott's for nearly a year. Towards the end of Dad's life, the nurses and carers could not have made this more peaceful and stress free. Dad was comfortable and Marriott's made us feel like family. I pop in from time to time to say hello and you are always greeted with a smile and welcomed in. All the staff have been touched by angels."
Victor G
carehome.co.uk rating: 5 out of 5
"The care home is very satisfactory. Staff are very helpful and take care. The registered nurse is very helpful and takes very good care of all the patients."
Thomas W
carehome.co.uk rating: 5 out of 5
"My father needed to go into a nursing home after a stroke. The staff at Marriott House have been amazing. Their care, compassion and professional approach to dealing with my father and myself, has been second to none. Every detail thought of. Nothing too much trouble. I can relax knowing he is in good hands."
Sandra H
carehome.co.uk rating: 5 out of 5
"Having to put a loved one into care is the hardest thing to do, but the staff at Marriott House & Lodge have been so supportive and kind to both myself and my husband that it has made the transition so much easier and happier. The care given is professional at all times but this is done with consideration and kindness. So glad we chose Marriott House & Lodge."
Carolyn G
carehome.co.uk rating: 5 out of 5
"My brother now deceased had first class care, compassionately given at all times. I continue to visit and minister Holy Communion as a lay minister. The staff and residents are a joy to be with and will always go the extra mile to make Marriott House a home from home."
Jean C
carehome.co.uk rating: 4.92 out of 5
"Generally very good and staff are friendly but there does seem to be less of them lately. Lift being out of action caused residents on upper floors to stay in rooms for lunch which, for many means being in their rooms all day. This is the second time this has happened lately!"
L L
carehome.co.uk rating: 3.58 out of 5
"Need more staff."
June S
carehome.co.uk rating: 4.1 out of 5
"In the recent absence of the manager, there has been no noticeable change in the running of the care home which is considered good overall. There are still a few occasions, however, when a shortage of staff is apparent and attention to detail slips."
Keith M
carehome.co.uk rating: 4 out of 5
"On the whole, I am very happy at Marriott House, most carers are good - the younger ones are learning by having experience. The chef gives us a variety of food - has to cater for so many (including Marriott Lodge). Activities sometimes change program on the day - the girls do their best, I'm sure. I feel very pleased we have beautiful gardens to walk around with my 3 wheeler. The manager recently left her job which was rather difficult and she is missed. Sometimes the carers fail to notice when residents have rang a bell. I have a lovely view from my ground floor room of the Chichester College fields. Pleased to be able to obtain cash from the administrator."
Dorothy B
carehome.co.uk rating: 4.27 out of 5
"Mum arrived here one year ago this June. Her health is not great, struggling too with the loss of my brother (her youngest son) suddenly 6 months before. He was her carer. But she has settled here well and loves the staff who are wonderful to her. The family knows she is safe and well cared for. She has her grumps, but that would not be mum. We as a family would like to thank all staff and nurses for their efficient care."
Dennis J
carehome.co.uk rating: 4.42 out of 5
"Since I have been here I have been looked after very well, well fed. Staff carers are very good, caring and very helpful. I get on well with them all, anything I need doing they help me. I can't wish for anything more."
D L
carehome.co.uk rating: 4.42 out of 5
"Perfectly satisfied with accommodation and all aspects of home."
T W
carehome.co.uk rating: 4.67 out of 5
"I have filled out this review for my aunt who is unable to do it for herself and it reflects her views. My aunt has been in nursing care since February and her health both physical and mental have improved due to the care she is receiving. She is clean, comfortable, well fed and generally contented. At the age of 99, she is frail and bedridden but appreciates the friendliness of the staff and their many kindnesses."
Katrina H
carehome.co.uk rating: 4 out of 5
"I live alone and a sudden deterioration in my health meant I needed respite care urgently. Marriott Lodge responded to this emergency. I have been most impressed during my time here. The place is a home for the long term residents, with a lovely relaxed atmosphere - a happy one also. The staff here are very caring. Many of them have been here for very long periods, another sign of stability."
Joan K
carehome.co.uk rating: 3.67 out of 5
"Mum lived in her own mobile home in Southborne. We lost our brother (mum's youngest) Feb 11th - who was my mum's carer and lived a short distance away from here. This hit the family hard and mum took this badly. She took to her room, even though she had regular carers, family visits, she slowly went down with a number of hospital stays. We as a family persuaded mum to go into Marriott House for a respite. After three weeks she was taken full time, she is a changed person. Making friends, joining in, she loves the staff and they love her. She is comfortable and safe. We can visit in a relaxed place and enjoy out time with here."
Dennis J
carehome.co.uk rating: 4.42 out of 5
"We arrived for admission late on Friday evening. Nothing is too much trouble for the staff. The answer to our questions always seems to be yes! Very attentive and caring staff doing everything possible to make my brother's change of circumstances as smooth and pleasant as possible."
Mary-Jayne B
carehome.co.uk rating: 5 out of 5
"My brother (now deceased) received the utmost care and compassion throughout his residency. He was given dignity and understanding. To the credit of all the staff, the same compassion and understanding has been extended to me unconditionally."
Jean C
carehome.co.uk rating: 4.67 out of 5
"The previous high standard of activity organisation has dropped following a change of staff, however, all other aspects of the home are good to excellent."
M E
carehome.co.uk rating: 4.17 out of 5
"My mother and father were both residents at Marriot House: My mother for just over a year and father for 7 months. Both have enjoyed their time in the home, although father took some time to adjust. Unfortunately, father died of "old age" at the end of November. All I can say is that the care, kindness and sensitivity of the staff was second to none. Nobody could have done more during the difficult last days and hours. This has significantly helped the grieving process of the family. N.B Home needs a medical consulting room for privacy."
R H
carehome.co.uk rating: 3.92 out of 5
"My father stayed for respite care for 3 weeks in July and still talks about how wonderful his "holiday" was. Known to be a bit fussy, Dad really enjoyed his stay. He was well looked after by a team of nurses and carers that though nothing of going the extra mile to make Dad feel at home. He even joined in with some of the activities (unusual) and felt free to go back to his room for a nap when he needed too. The home in general is welcoming, clean and there are always smiles on the staffs faces. its an oasis of tranquility within the Chichester city walls. Marriott House had completely changed the way we feel about care homes and I know Dad will want to be there when the time comes. On the way home he kept telling us how he was treated like a King!! Thank you for taking great care of Dad and giving us peace of mind!!!"
Redvers W
carehome.co.uk rating: 4.58 out of 5
"Overall, Marriott house is very good, but of course, it is very different from living in our own homes. Most of the staff are very efficient and caring - I do appreciate the long hours they work. It is good to be able to have items of furniture, pictures, photos, books etc. from my own home here. The housekeepers (cleaners) do a good job, as do the maintenance men - our gardens are very much appreciated, colourful, with well-kept lawns etc. covered walkways and seating areas. Beautiful part of the country in which to live."
D B
carehome.co.uk rating: 3.92 out of 5
"Friendly atmosphere where staff always have a smile. Other residents including from my mother seem to enjoy their surroundings, meals and activities that are optional. Each week seems to pass by so quickly with many residents taking part with the staff in various activities. As a visitor, the cooking smells are so tempting and the varied menu is very inviting."
Carol L
carehome.co.uk rating: 5 out of 5
"My mother was resident in Barchester Marriott House & Lodge for 6 years. I was sure she was in the right place for 3 reasons: 1) She always said she was well looked after. 2) Everyone was unfailingly friendly when I visited. 3) Staff turnover was remarkably low. I would have no hesitation in recommending Barchester Marriott House & Lodge"
Trevor D
carehome.co.uk rating: 4.33 out of 5
"My grandfather has been with the Marriotts for over 12 weeks now and in this time he has grown from strength to strength. He was admitted from hospital to receive palliative care as he had grown so weak and nothing more they could do but to keep him comfortable, but since being at the Marriotts they have turned his life around from being unconscious to enjoying life again even strong enough for little car journeys with the family and I put it down to the wonderful staff there, one in particular who supported my family so well through the hard days my father can't thank him enough. We as a family feel blessed he's in your care. How wonderful to see the sparkle back in his eye's and being cheeky again to all. I thank you all again, we are privileged to be apart of a wonderful family who show love to all."
Irene P
carehome.co.uk rating: 5 out of 5
"All staff were/are helpful, caring, respectful and compassionate. Considering it was all very short notice, nothing was too much trouble. The home itself was very welcoming and homely. Very clean and well looked after."
Mary E
carehome.co.uk rating: 4.9 out of 5
"Effective and compassionate care provided to my mother for over eight months by dedicated staff and especially in the last weeks of her life."
Ian H
carehome.co.uk rating: 4.55 out of 5
"This is a bright, clean, open, airy home in the premise of a former college. It is spacious with a fine hotel quality dining room and activities room. There is a separate quiet lounge without a TV. The staff are cheerful and attentive, persistently thoughtful of the needs of residents. The rooms are always clean, tidy and bright. This is a very high standard of nursing home."
John S
carehome.co.uk rating: 4.67 out of 5
"I found the staff very caring to my mother. The room is lovely and she is eating well."
C K
carehome.co.uk rating: 5 out of 5

Read our brochure 'Life in our home. Providing care through coronavirus' for more information on how we're here to help you and your loved one.

Read brochure
Food & Nutrition
Activities & Events
Care & Facilities
What happens now?
Are you ready to discuss your individual care requirements? Pick up the phone and talk to us, book a visit to our care home or come and take a look around our facilities.
Care enquiries
New care enquiry phone lines are open 8am - 8pm
01243 717 161
All other calls
Our fees and contract
We want to be as transparent as possible about how we charge for the different services we provide as well as what's included in our contract. Please click the links below to find out more about our fees and contract.
View typical fees
View Our Contract
Useful downloads
Here to help you make the right decision about your care requirements.
121