Activities at our home
Activities are the cornerstone of a wholesome home experience and our Activities Coordinators are always putting their creative minds to the test by organising new and exciting social events for residents to partake in. Of course, we take into account the likes and dislikes of those we support, so if someone doesn't feel like trying something new, there will always be something on offer to reflect their personal interests. For the people who may just prefer some peace and quiet instead, we also offer one-to-one time that can be enjoyed with a nice cup of coffee or just a simple chat – whatever they desire.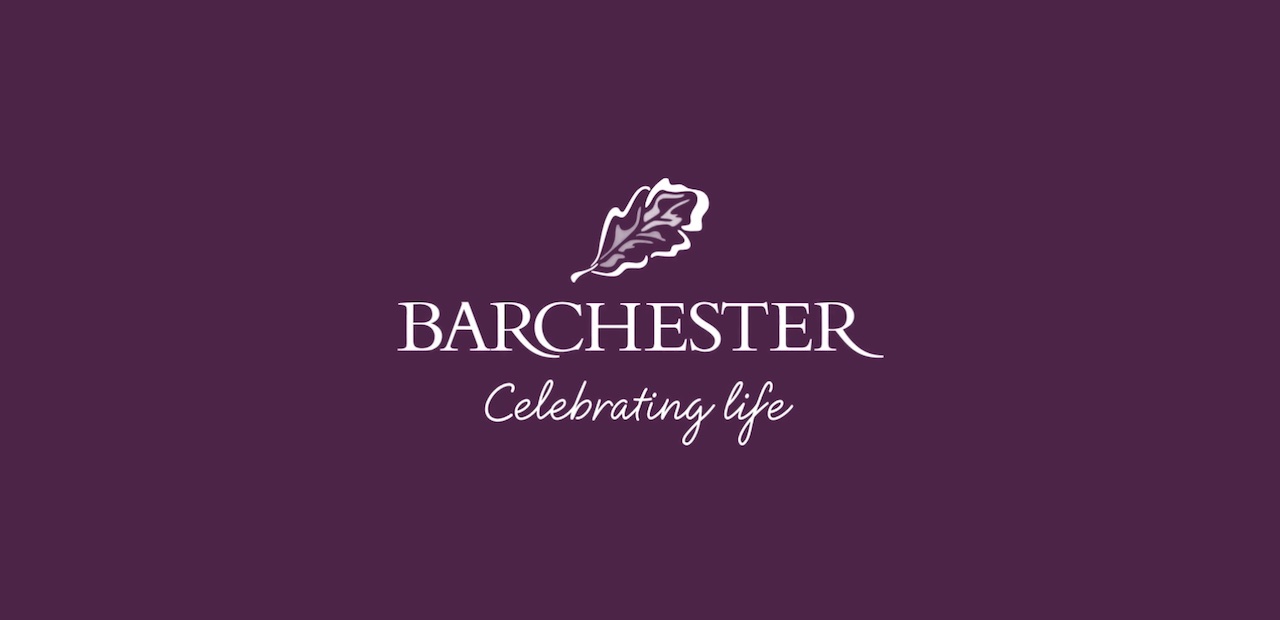 Watch our video on life enrichment in our homes.
Lewis Timperley
Activities Coordinator
Hi, my name is Lewis. I joined the team in September 2021 as a general assistant and then moved to the activities team in January 2022. I love my role as one of the homes activity coordinators, and love finding new and exciting ways to engage residents with activities and each other.
Here at Marple Dale we try to do as many different activities as we can, to keep our residents as active as possible, as it is so important to keep active. I love what I do and love knowing that our residents have so much enjoyment from such a wide variety of activities.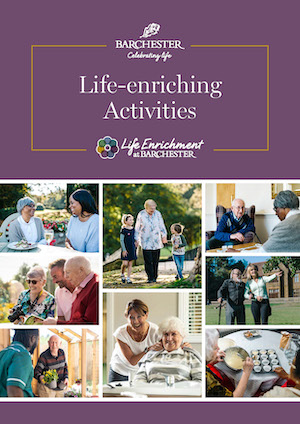 Read our brochure 'Life-enriching activities' for more information about life in our care homes.
Download brochure
Activities and Events Partnerships
As part of our bespoke life-enrichment programmes, we host a number of live virtual events in the home on a regular basis through a number of partnerships with places of interest and world class performance companies
Life at Marple Dale Care Home
,
,
It's beginning to look a lot like Christmas!
Preparation for a visit from Santa has begun!!    The real and big excitement is surrounding our first time entry into the Christmas Cake Competition.   From planning the design, to baking the cake and now finally decorating it, these sessions have generated much interest for the residents.  With a big £100 high street voucher up for grabs as a winner, the residents involved believe enough in themselves and their newly learned skills that Marple Dale may have a chance of submitting a credible entry to this competition.
,
,
Teddy Tombola!
With Christmas soon approaching we're hoping that lots of family and friends will come to visit their loved ones here at Marple Dale.   We wanted to be able to work hard on engaging with them during their visit and offer them an opportunity to become more engaged with us, providing a chance to engage, chat, join in some activities sessions and entertainment.   During December the Care Centre will be holding a Teddy Tombola stand.  Each person who has a go (£1 a ticket) will win a soft toy prize, so everyones a happy winner.

We have collected many soft toys, washed and dried them and our residents have actively engaged in sticking on the raffle tickets and folding and putting the counterfoils into the tombola drum.  Moira, Tracey and Theresa have been busy with these tasks and will work together to run the stand at each of the events, supported and encouraged by the activities team.  We are hoping that the funds raised can go towards a care home special meal where we can all sit together, relax, enjoy some take away food and maybe even a tipple or two!!.

By engaging our residents in this preparation activity they have described how it gives them a purpose in their day. They feel included in a more day to day task and that they have been able to contribute and support the team in some small way.
,
,
,
,
,
Fitness and Wellbeing
Every Monday, Tuesday and Wednesday at 11:00 am Oomph TV provides Marple Dale with the excellent opportunity to work on our core muscles with a pilates session with Ruth, an armchair exercise session with Stephan and finally a relaxation session with Heather.   We have this month had different residents attend on each day for each session.  It has been great to see as may residents participate as possible.

One of our more recent attendees is Sandra who has begun to attend not only these sessions but more of the other sessions we run as well.   Often Sandra was happier remaining in her room and with her own company.  With support and encouragement from the Activites Team and other residents Sandra is gradually attending more and more sessions.   Her confidence has grown, meaning she is now able to build good friendships with other residents such as Ethel and Beryl.  They sit together chatting away or working out together at the fitness and well being sessions.  It is great to see how confidence does grow when residents are encouraged and supported to take that first step, Sandra is a good friend.
,
,
Meeting Old Pals. Blackpool Trip.
It was great fun to visit Blackpool once again to have dinner and see the illuminations.  On this trip were Kerry, Moira and Theresa and excitement was running high.   Moira and Theresa are firm friends but Moira had arranged to meet an old friend Pauline at The Brewers Fair, Blackpool where we were having dinner.

Pauline was keenly awaiting our arrival and helped get everyone seated.   It was fantastic to listen to the ladies all chatting together, reminiscing old times and the fun they had had together in their youth.  The conversation went on and drew Kerry in too, all inclusive!!  We didn't know where the time had gone when we realised we needed to rejoin the minibus and set off to see the lights.  Fond farewells said, it was Kerrys turn to be excited!!  She has never really been to see the illuminations properly before and it was great to see her fabulous smile and hear her laugh out loud at the things she saw and loved.

The following day we received some feedback from Pauline to say she had had a great time and Moira saying she hadn't seen Pauline laugh like that in years.

It truly was a great day out and will be remembered by all for a long time to come.
,
Time to Accumulate the Accumulator!
The Marple Dale residents are really loving playing the Oomph Accumulator Quiz.  So much so, we've made it into an Accumulation of the Accumulator.   By recording the results of each quiz we play we will have, at the end of the year an Accumulators Grand 3rd, 2nd and1st Prize Winner!!  

We're up to quiz 5 so far, completing 1 each week.    The residents totally love the idea that anyone can win on any week.  It's refreshing to have new weekly 3rd, 2nd and 1st place winners each time we play.

In particular Moira and Theresa are keen quizzers along with Eileen and Joyce.  It always good to see them competing at the quizzes and other gaming competitions too.    More recently Peter decided to come along too and it was great to chat with his wife about what he had been doing during the times she can't be at the home with him.

All of the engagement at the quiz keeps our minds working and fresh too.  It works really well and helps to balance out mind activities alongside the exercise sessions we also run.
,
,
,
,
A Spooktacular Welcome!
It was great to invite and welcome guests from the Norris Green Community Centre and more specifically their Friday Club.   We are beginning to reach out into our community to build bridges and develop life enrichment.

It was a fabulous afternoon/evening where we had had lots of spooky snacks, treats and drinks as well as some fun games and music.

The Fox and Hounds Lounge was decorated by our residents supported by the Activities Team and it looked 'magical'!!   As you can see fancy dress and funny hats and head bands were the order of the day, with everyone joining in.  Some residents even agreed to having their faces painted with halloween designs.   Carol and her husband Richard fully joined in and had matching spiders painted on their cheeks….  Spooky!!!

Both Joyce and Beryl thoroughly enjoyed dressing up as witches and casing their spells, Beryl even went as far as to chop Lou's head off!!!