What our families say: The Manor Care Home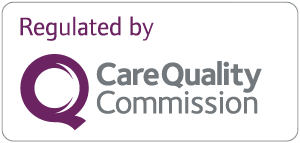 "Took time to get used to. The staff are really good, the food is very good, has its moments but do feel at home here."
M C
carehome.co.uk rating: 5 out of 5
"A very warm welcome on my arrival for respite care. A pleasant well-equipped room with a comfortable bed. The staff were warm, caring and friendly. On my request, the menu was adapted to my dietary needs. It was very helpful to receive some physiotherapy."
J M
carehome.co.uk rating: 4.45 out of 5
"I come every week with my dog and the residents are always pleased to stroke and make a fuss of him. I also get great pleasure from my visits to The Manor where the staff are always so helpful and friendly and the residents always have a smile and are obviously extremely well cared for."
P F
carehome.co.uk rating: 5 out of 5
"My husband was dealt with well upon arrival. All staff have been polite and courteous and responded positively to any requests. The available physio is very good and encouraging. Food is variable and mainly good but only 12-14 residents go down to the dining room for lunch each day. The conversation is very limited there. Weekly activity sheet is useful but when distributed we feel it would be useful if discussed with the resident."
M G
carehome.co.uk rating: 4.33 out of 5
"The Manor is a lovely home staff are excellent my brother-in-law seems happy with his care."
M C
carehome.co.uk rating: 5 out of 5
"Since my sister became a resident at The Manor we as a family have been so impressed at the level of care given to her. I personally cannot praise each and every member of staff highly enough. Thank you for looking after my sister."
J A
carehome.co.uk rating: 5 out of 5
"My mother is always well cared for - clean and tidy, and seems happy. All the staff are very helpful and do their very best for the residents."
B C
carehome.co.uk rating: 4.5 out of 5
"My father has been at The Manor for a month now and is really happy and well looked after by the professional staff."
S T
carehome.co.uk rating: 5 out of 5
"Prior to pandemic, I visited my mother in her room every afternoon but since the 'lockdown' the staff have been very good at keeping us up to date as best they can. At Christmas, the activity staff even gave me photographs of my mother opening her presents. The trained staff are excellent in keeping me updated when she has had health problems. The manager and staff have had a really difficult time and do try do keep Covid out of The Manor, their efforts are much appreciated. No hairdresser since last March, she is very much missed."
B C
carehome.co.uk rating: 4.17 out of 5
"Prompt response to the call button which was very reassuring to me and my family. I felt safe all of the time."
M W
carehome.co.uk rating: 4.18 out of 5
"Everyone is so helpful."
P C
carehome.co.uk rating: 4.83 out of 5
"Mum has been very well looked after throughout the pandemic, which sadly is still continuing. The visiting changes have not been easy for her but we wanted to thank the manager, the lifestyle co-ordinator/activities, and the nursing team on Victoria for reassuring Mum. The excellent communication/changes of events now in place and a special thank you for setting up the FaceTime video calling facility. This has been a gamechanger for Mum as it relieves the isolation and gives her visual contact with her during difficult times. We all now feel connected as a family so thank you all especially nurses, carers and catering staff. We really appreciate all you are doing for Mum and the rest of the residents at The Manor during difficult and uncertain times. Best wishes - all the family."
T T
carehome.co.uk rating: 4.5 out of 5
"I have had a very good experience during my two months in The Manor. The food is very good. I am a vegetarian and the options are very good for me. The care has been excellent and the carers are kind, friendly, capable and patient. Only they are always very busy having to answer all the bells!! It would be helpful to have three carers on each unit, not just two if possible? Because it has been such a positive time here we have now brought our 91-year-old mother to be a permanent resident here too."
J A
carehome.co.uk rating: 5 out of 5
"This is a great place. Everyone is so pleasant and helpful. It was a great relief to find that life is in a way relaxed not at all regimented. Also, although I was quarantined there was plenty going on to interest me. I would recommend it to other people wholeheartedly."
P K
carehome.co.uk rating: 4.33 out of 5
"Keeping in touch with my mum during the pandemic has been particularly important. Obviously I had to cancel my annual visit (I live in Canada) for her 93rd birthday. The time difference does not help with communication but the homes lifestyle coordinator has done a great job of setting up several FaceTime calls for Mum and I to be able to see one another and have a good chat. As I have not been able to visit England since Mum has been at The Manor I have not met any of the staff in person but I have developed a great relationship with many of the staff through regular phone calls. Mum is always telling me she is being looked after very well. Kudos to all the staff! One small thing to mention is that I think they could do with more staff, and/or more phones, particularly at the weekend as it is sometimes difficult to get to speak with someone. I know all health care services are stretched more than ever right now and know I am really appreciative of all you do for my mum."
Jackie J
carehome.co.uk rating: 4.42 out of 5
"The staff is friendly and caring. They always make me laugh. They recognise my needs. It is a nice place and it feels homely. During the lockdown, I never felt lonely. The staff makes me feel safe and happy."
Nikki S
carehome.co.uk rating: 4.67 out of 5
"I get good care at The Manor and everyone is most kind and very helpful to me. Nothing is too much trouble."
D C
carehome.co.uk rating: 4.5 out of 5
"At the beginning of 2019, we knew that we would have to place both of our parents in a care facility. You may be in the same position and it's tough. The decision and the moving in process was helped enormously by the team at The Manor. One of the things you may notice, when you look around, will be the way all of the staff engage with your loved one. The most important aspect of life at The Manor is the people. The management and teams there do everything they can to ensure our parents are happy, safe and well looked after. After over a year there, many of the team have become like part of the family. And I'm serious about that. Of course, the facilities are important. The room our parents are in is lovely and homely and you have the opportunity to contribute to that. The food is good, some days it's not brilliant but the team take any feedback and act on it. One thing I can say, hand on heart, neither my sister or I have any regrets. This is a lovely place full of caring people."
Tracy G
carehome.co.uk rating: 4.83 out of 5
"Immediately, you walk into The Manor, and there is an ambience which is welcoming and reassuring. An extremely committed and helpful care team, nursing, all support staff in their various ancillary duties and the lead and enthusiasm generated by a capable and good management team. Together they look to genuinely provide for the care and needs of the resident; in a friendly and supportive manner. I have spoken to our relative and a couple of other residents by Video Link during the lock-down, and clearly, the good work of the care team continues and their work has been extraordinary and selfless. Thank you."
O J
carehome.co.uk rating: 3.67 out of 5
"My mum has been at The Manor for several years. Mum has always been content there and we have been happy with her care and would absolutely recommend it as a home from home. I am writing this now as it is really important we (my Dad and I) now flag the care during the pandemic. The team and the manager have been above and beyond to make sure Mum during this uncertain time, was cared and looked after. A FaceTime schedule was put into place and calls made to us, making communication really work during this stressful period. We cannot thank them enough for this. It felt like we really knew what was going on and how Mum was, to be able to see her on a daily basis like that. She was entertained still, albeit in her room for her safety so nails were painted and biscuits decorated. Sometimes just the Sound of Music on TV was enough! I feel Mum is safe, cared for and always looks well. The team there care. And that's all you can hope for isn't it if we can no longer help due to their needs?"
Rebecca
carehome.co.uk rating: 4.33 out of 5
"I have lived here for 7 years and the staff we have here are exceptional and they always go out of their way for you and they are a very good team. It's great to have an in house physio here and they help you out whenever you need it. During this period due to the virus, the staff have gone out of their way to keep me smiling whether it is coming into my room for a chat and the occasional manicure or taking me out into the gardens for a gin and tonic."
Angela D
carehome.co.uk rating: 4.33 out of 5
"My parents have been at The Manor for the last 18 months. They are both in the same room which is lovely. The care they receive from all the staff is exemplary. The whole team are friendly and helpful and are a credit to Barchester Healthcare. At the beginning of the COVID- 19 pandemic, they took the time to set up FaceTime on my Dads iPad and this has enabled both my sister and I to speak and see them every day. I can't thank them enough for sorting this out for us. During this trying time, the home has constantly kept us informed of what is happening which has been very reassuring. I would recommend The Manor to anyone who might be looking for a care home for their loved ones. I was unsure when we first started looking for a care home but I am so glad my parents are here as they are happy and are being cared for so very well, it's such a relief, especially during these very strange times. Thank you to all the staff and management."
Clare G
carehome.co.uk rating: 4.5 out of 5
"Both my father and mother have been/are residents of The Manor. I have read the CQC's summary of it's October 2019 inspection and concur with most of its findings. This review covers the period for the last few months of 2019 and the first few months of 2020, when it is clear that things are improving. The level of care has been very largely to a high standard. If something is not as it should be, the staff have been receptive to being advised of such and have quickly rectified the situation. The staff looking after my mother have done so in a dignified and caring manner, sometimes in difficult circumstances. I look forward to this progress continuing."
Stephen
carehome.co.uk rating: 4.33 out of 5
"The staff at The Manor are second to none. They have looked after my father since December 2019 and the care has been impeccable and carried out with dignity for the patients. They have handled the Covid-19 crisis as well as can be expected. No request was too small or too big for any of the staff to carry out, including the general manager. Regular updates on their current situation and the activities they have managed to carry out during this difficult time have been a great solace. I would like to thank every single member of staff at The Manor for taking such great care of my dad. A special thanks goes to the manager and three members of staff who are a true credit to the place."
Briony D
carehome.co.uk rating: 4.83 out of 5
"My mum has been a resident at the Manor Care Home since 2011. The care and attention she has received there has continually been first class. The staff are kind, take their time and look after Mum's every need with not only complete professionalism but with empathy and compassion and alter her care as any changes have occurred with Mum so she always has the best attention. I would not hesitate to recommend the Manor Care Home to anyone considering this. I have been visiting here for a long time and the staff are always lovely, friendly and willing to help with anything you need to know or even just for a chat, from the moment you step inside the home. I have always had complete peace of mind, faith and trust in the home and the people who work in there, knowing my mum is in the very best place she could be to be given the attention and complete care she needs."
Bev C
carehome.co.uk rating: 5 out of 5
"My brother has been a resident at The Manor for more than two years. He has received a high standard of care, consideration and courtesy from the care staff, catering staff, entertainment staff and others. He has had physiotherapy on occasions. Every time I am able to visit, I am greeted with friendly recognition. My spaniel is allowed in too and is a great favourite! There is a warm and welcoming atmosphere in the home and everyone is very friendly."
Clemency F
carehome.co.uk rating: 4.25 out of 5
"My mother has been at The Manor for just over two years. She is very happy there and has a nice room with a view of the garden. The staff are all very kind and caring and will try their best always to accommodate any of my mother's or the family's requests. Also during this difficult time with Covid-19 my mother had her 100th birthday and we had planned a party with relatives, friends and staff but of course, this had to be postponed - the staff were amazing and made a big fuss of her on her birthday and made her feel very special. We can't thank them enough for helping us go through this time of being unable to visit by going beyond the call of duty."
Fiona P
carehome.co.uk rating: 4.33 out of 5
"I can not recommend all the staff highly enough everyone has shown great care compassion and love to my wife. She is very happy with her surroundings and company. The food and dining facilities are excellent. My wife was a keen gardener and she is encouraged to take part in gardening activities. Every member of staff is helpful and friendly."
Nick O
carehome.co.uk rating: 4.75 out of 5
"My husband has been a resident of The Manor Care Home since December 2019. During that time he has been looked after with dignity, respect, humour and loving care. He is extremely happy there, enjoys bantering with the staff, every one of which has a ready smile and unending patience. Covid-19 has brought untold stress to everyone but my stress level has been greatly reduced knowing that my husband is comfortable and happy."
Liz
carehome.co.uk rating: 4.83 out of 5
"My mother has been at The Manor for just over two years. She is very happy with her room which is bright and overlooks the garden - the only drawback is she doesn't have a walk-in shower. She and I have been very happy with all the care that she receives, all the staff are kind and friendly and go out of their way to be helpful and look into any requests. Also, my mother had a very special significant birthday during lockdown so no family members were able to visit. The staff went above and beyond to create a special day and make a big fuss of her for her big day. I cannot say enough times how grateful we as a family were, for them being with her on that day. Thank you to all the staff for making her feel cared for every day. My only wish is that there were more carers, as they do seem stretched thin sometimes."
Fiona P
carehome.co.uk rating: 4.5 out of 5
"I have not been here in The Manor Care Home for many weeks - most if them in isolation, but I have been very impressed with the standard of care I have received. Most professional staff and fully capable. I am dependant on full personal care and assistance following a stroke. Also I have found the management most proficient, helpful and approachable and I am very grateful for the future and my recovery. I have especially appreciated the physiotherapy I am now receiving in my room, when I still cannot leave my room to go to the gym."
Jacqueline A
carehome.co.uk rating: 4.58 out of 5
"I have lived here nearly two years now and the staff here are very friendly and helpful I couldn't be without them. I think they are a lovely team. I've got a really nice room, I feel comfortable living here."
Jean K
carehome.co.uk rating: 4.5 out of 5
"In the short time, my Mother has been a resident at The Manor Care Home we have been extremely impressed by the friendliness, medical care and professionalism shown by all members of staff. The fact that she settled in so quickly and happily was due to the warm welcome we were all given on her arrival. Her room on the ground floor overlooking the garden is ideal, as due to her condition she spends much of the time sitting in her chair watching the birds and squirrels. The food seems varied and nutritious, and there is the opportunity to tweak the menu if desired. The various communal areas are light and bright offering alternative places to sit whilst visiting. During the Coronavirus lockdown, the staff have gone out of their way to set up video call opportunities when visiting has not been possible, for which we have been hugely grateful."
Fran S
carehome.co.uk rating: 4.92 out of 5
"My husband has been in The Manor Care Home for a year and a half, and I have found that the carers are really attentive and try very hard to accommodate my husband as much as they are able. Whenever I have asked for anything for my husband, they pull out all the stops to help. They not only care for him but also listen to my concerns and comfort me too. I would recommend this care home to anyone who is thinking of which care home to chose for their loved one. Also in these trying times of the COVID-19 pandemic, they have arranged for me to video call my husband regularly to try and keep that very important social contact, which is so valuable for his wellbeing. Thank you."
Jane M
carehome.co.uk rating: 4.25 out of 5
"In the 12 weeks since my mother was admitted the improvement in her physical and mental health has been beyond my expectation. Although her dementia will only get worse, she is generally more content and in particular, I am delighted that she gets enjoyment from her physical exercise (albeit very limited)."
Edward
carehome.co.uk rating: 4.25 out of 5
"I am very happy and contented here (once a month). I need my hair washed in bed. I can't get out of bed. I only want very small meals. I need my fingernails cut (once a month). My hair is not combed every day. I would like it done. I am happy with most things but there does not seem to be as many staff as there used to be so not so many to do the extra things."
Heather S
carehome.co.uk rating: 4.42 out of 5
"My mothers care at The Manor has always been good and I have never had cause to complain and any requests have always been dealt with as soon as it was possible. The trained nurses always communicate any concerns regarding my mothers' health and I feel she is in safe hands. The carers are always very kind and caring, and as I visit daily I regularly see them 'in action' with my mother and other residents."
B C
carehome.co.uk rating: 4.17 out of 5
"In need of updating. Call buttons are like bricks and no call button in the bathroom. Bathroom in need of modernisation as no commode access to the loo is possible. Services of a dietician would be helpful. Some members of staff are caring but for respite, training is needed for nursing care of some patrons. Generally in need of overhauling and updating. Disappointing."
V O
carehome.co.uk rating: 2.36 out of 5
"Excellent care. Very serious stroke but observed real patience and care with feeding. We asked for bed to be placed to give outside view and was done. The patient is beginning to look much brighter, nails painted, her hair looking good and encouraged to sit in the chair. Staf chat with each other and patient. Only criticism is that on each visit a smell of urine as we go to reception and a smell of urine on all floors and corridors."
J C
carehome.co.uk rating: 5 out of 5
"My parents, in their nineties, do not seem to want to mix, which is proving a bit of a problem. I feel staff are doing their best without much cooperation from my parents. Medical staff, I find very helpful but overall not enough staff in any department."
Neil S
carehome.co.uk rating: 3.33 out of 5
"A full care service is provided which does it very best to meet the needs, quite demanding needs of my sister."
D D
carehome.co.uk rating: 4.25 out of 5
"My brother is happy and settled here. The carers so an excellent job and the food is delicious."
Karen H
carehome.co.uk rating: 4.92 out of 5
"By my relevant options below I can't think of much more to say only it is second to none. Thank you."
Brian John H
carehome.co.uk rating: 4.83 out of 5
"My Uncle arrived at The Manor Care Home only a week ago and I have found all the staff very supportive and caring. The home is very comfortable, warm and welcoming. The food (so my Uncle says) is excellent. I think the physio is outstanding and I really believe they will do the very best for my Uncle and get him mobile soon, which is his mission."
L H
carehome.co.uk rating: 4.33 out of 5
"Before coming here, I looked at many homes and this one came out on top. The manager is the most efficient and caring person you could have to run this home."
B H
carehome.co.uk rating: 5 out of 5
"This is my third annual respite stay while my wife (and carer) takes a holiday with other family members. By using the Barchester Group, I have flexibility on where to stay but The Manor suits me fine. Resources are sometimes stretched but this is true of most - if not all - care homes. I am pleased to see the same personnel year-on-year who make me very welcome."
L F
carehome.co.uk rating: 3.83 out of 5
"On the many occasions that I visit with my grandmother, her friend who lives at the manor, I have been impressed with the staff and care she receives. Nothing is too much and I can only applaud all that is done for her. She has a happy life at the manor and enjoys the company that she gets there from staff and other residents."
Eleanor H
carehome.co.uk rating: 5 out of 5
"Lovely atmosphere, clean, friendly people and rooms very nice. Residents seem happy to be here."
Paula K
carehome.co.uk rating: 4.64 out of 5
"Come as often as possible, very friendly staff and lovely and clean and residents seem very happy."
Doreen K
carehome.co.uk rating: 4.58 out of 5
"A fantastic care home that offers excellent care and facilities in beautiful surroundings. Nothing too much to ask for and the Manager is always available and understanding to our needs and wishes. I highly recommend."
S R J
carehome.co.uk rating: 4.83 out of 5
"From initial assessment to admittance, management and staff have been helpful and communicative as well as empathetic. Both nursing staff and carers are always cheerful and chatty and make a difficult situation much more bearable. Would highly recommend."
Sarah S
carehome.co.uk rating: 5 out of 5
"The home is kept perfectly clean. The staff treat me and my wife with total respect and affection."
R C
carehome.co.uk rating: 4.83 out of 5
"The hardest decision of my life to entrust my husband to others' care but in the brief period he has been in The Manor it has proved to be the wisest move for him and he is so loved by all the staff and everyone involved in the nursing home. I would not hesitate to advise anyone unsure about their loved ones to please be reassured they will be taken great care of and be as happy as my husband."
Ann M
carehome.co.uk rating: 5 out of 5
"An amazing care home in such a lovely setting! The care here is outstanding and I would highly recommend to anyone. Staff are lovely and very attentive. Clean and tidy. The resident I am connected to could not be happier with where they are."
Courtney A
carehome.co.uk rating: 4.67 out of 5
"Having visited many care homes where family were residents. The manor is by far the best in so many ways. The ambience, the care, the staff, personal attention, medical attention and communication. My cousin suffered from Huntington's Disease and as he deteriorated his care never diminished. Well done and keep up your standards and amazing work."
V H
carehome.co.uk rating: 4.83 out of 5
"Very warm and comfortable facilities with friendly staff. Well and truly looking after my grandma."
Alex F
carehome.co.uk rating: 5 out of 5
"I'm so thankful my daughter found this extremely caring and lovely home for me. My room has become my home where friends and family may come and spend as much time as they want with me and we're not a bother to anyone as we are self-contained. It's kept very clean each day and the bathroom also for which I'm extremely grateful. The cleaning staff are a very loving team and works so well together as do all the staff in their various fields which of course gives a very happy and caring atmosphere to the home. Food is varied with multiple choices so no-one need have something day after day unless they choose to. With the window to the floor, it gives so much light to the room and with the heavy curtains which are lined gives the warmth and blackout one needs at night. I am so thankful I can end my time here."
H S
carehome.co.uk rating: 4.58 out of 5
"I am so thankful my daughter found this lovely home for me to be near her, and somewhere that I could call my home, where all my friends and family could come whenever they choose, and not be a nuisance to anyone having to be around to care for them. All of the staff are so caring, meeting all our needs whether they are many of just a few. They are always there whether day or night giving us all the help or encouragement we might need to truly make it our home. I am so thankful for this encouragement as it keeps us independent for that much longer, which is good for us and we're not relying on others to be doing everything for us all the time. It's special seeing the nurses and carers working together to get the very best from us."
Heather Jeanne S
carehome.co.uk rating: 4.58 out of 5
"Having been some three months at The Manor Care Home, I am very pleased to write in appreciation of everything I have experienced. Individual accommodation is well appointed and maintained. Public areas are attractively furnished and decorated. The highest standards of cleanliness apply throughout. Personal laundering is efficient and of very high quality. Varied and carefully chosen menus are well prepared and presented. Personal choices can usually be met if a menu really does not appeal. All staff consistently show thoughtful care, friendly courtesy and great patience and good humour with residents often suffering serious physical or mental failure. I can think of no occasion when some complaint has been justified. The Manor Care Home is to be very strongly recommended."
J S
carehome.co.uk rating: 4.92 out of 5
"Furniture and fittings are like those of a luxury hotel. The staff are caring and friendly. I was taken to the dentist by my carer in my electric wheelchair in the homes fully equipped wheelchair bus. The availability of a cheerful full-time physio is a bonus."
Peter R
carehome.co.uk rating: 4.25 out of 5
"Not being able to care for myself due to my health and becoming permanently in bed, my daughter found The Manor to be the best home for my needs. The staff despite being few in number are so extremely kind and caring and do their best to make my days as happy and comfortable as they can, always answering the bell as quickly as possible. It takes 10 minutes to reach an emergency, which when only 4 or 5 carers isn't much time for them tho of course when urgent for toilet seems a long time for a resident. I am so grateful for all they do as they work very hard as nothing is too much for them. Everyone in the home works together as a team trying their best for each of the residents. I am grateful my daughter found this home as it gives me my private room to make a home for my friends and family to visit without affecting others and spend time together."
Heather S
carehome.co.uk rating: 4.83 out of 5
"My wife moved into The Manor August 2016. She was somewhat confused, to begin with, but every member of staff expressed concern for her constantly taking any opportunity to make her feel safe and comfortable. That has continued every day and my wife is happy and has made friends with all staff. Myself, I feel happy knowing she is in a caring, friendly home."
Nicholas O
carehome.co.uk rating: 4.25 out of 5
"I am very happy with The Manor Care Home for my mother. Helpful and caring staff, lovely location and surrounding, ensuite rooms - good size. My mum has been here for 5 years and she is happy. Her health needs have always been helped and met. Good food. My mother is very happy here. She is bed ridden but enjoys the happy and friendly environment."
Sue T
carehome.co.uk rating: 4.83 out of 5
"I love coming to Barchester The Manor Care Home. Everybody is amazing, kind and friendly. I love meeting new friends and I think everyone there has their own personality. :) 10/10."
Alison H
carehome.co.uk rating: 4.83 out of 5
"The Manor provides very comprehensive care. The staff are caring and kind, the environment internally and externally is really pleasant. I am very happy with the care and all is well."
Robin S
carehome.co.uk rating: 4.92 out of 5
"I am very happy at Barchester The Manor Care Home, the staff are my friends."
J O
carehome.co.uk rating: 5 out of 5
"The Manor is first class at the moment the carers and staff have done a great job in supporting my wife. I ask the staff every day how she is and they update me. They have done an amazing job in healing a pressure sore she has had - I am very pleased. The food I can't fault or the care - it's fantastic. I am proud to say my wife is at The Manor."
R V
carehome.co.uk rating: 4.75 out of 5
"A lovely home. The staff here are very kind and caring. They feed us well and have physio which is great, they take us out on the minibus to different places and are always doing different fun days. The manager and deputy are nice and funny. The nurses are very kind and helpful. The kitchen is good too but it's the carers who sell it for me. They look after us very well and our friends. They are always busy doing something but also always make time for us."
P R
carehome.co.uk rating: 5 out of 5
"Very pleasant home and grounds and areas where residents can spend time together. All staff very kind, helpful and friendly. Entertainment provided very enjoyable."
Dulcie C
carehome.co.uk rating: 4.83 out of 5
"It's not just December, but all year round. That my wife is looked after exceptionally well at The Manor. Their love and devotion is second to none. I live 17 miles away and there is a care home in my village and other nearby, but I don't think they come close to The Manor."
Geoffrey C
carehome.co.uk rating: 3.91 out of 5
"Everything is satisfactory."
Robin S
carehome.co.uk rating: 4 out of 5
"We are happy with the care needs and care provided. We are always happy and content when we come to visit. Carers always assist at meal times. The staff always speak to us and are always polite and professional. We are always made to feel welcome. Décor looks nice and has a homely feel."
James B
carehome.co.uk rating: 3.83 out of 5
"I was brought to this home after 7 very happy years in another care home but to my great surprise, I was soon made so very much at home, just as I had been in my past home. It was as if we were one big happy family. My daughter had been able to make my room just as if I was in my own home. All the care staff lived up to their name and extremely caring. The sad thing, not enough when desperate for the toilet - bell system has to go right through to emergency very often. This is not the carer's fault, just too few of them. Most residents need two carers! They are extremely loving, devoted folk who work well with nurses, activities and other staff, who are all doing their best for us residents. This includes household, chefs, hosts and kitchen staff. We have an excellent manager and deputy manager who work well together for the good of the home but also excellent nurses. It is like being one large family so often."
H S
carehome.co.uk rating: 4.58 out of 5
"A nice home, with nice staff. Good food, sometimes too much food. All are very caring. Always room for improvement, such as more day trips, special events. Still awaiting therapy bike which was promised a few months ago."
Daphne C
carehome.co.uk rating: 3.83 out of 5
"Excellent home - shame about the cost. Should be free to all the mature people."
Cynthia B
carehome.co.uk rating: 4.5 out of 5
"I am still in The Manor but I have been in various caring establishments. I used to work in security."
Mark R
carehome.co.uk rating: 3.33 out of 5
"This care home is outstanding. The manager is wonderful and has taken such good care of me and my wife. I cannot fault her and the team. They have helped me with applications for funding and written letters, put me in touch with professionals and have always come when my wife needed them. I cannot thank them enough for their kindness. They deserve so much more recognition and I am truly grateful. They go through my wife's care with me every month and keep me updated with how she is. The manager even gave me a Birthday card and a little cake as we have no family. They truly care about everyone."
Geoffrey P
carehome.co.uk rating: 5 out of 5
"A fantastic care home in the most beautiful surroundings. The home has recently been refurbished and offers outstanding nursing care. Although the upstairs unit has not yet been decorated, it is the quality of care that is the best. The new manager is very friendly and kind and her deputy is very knowledgeable about the home. You can hear lots of laughter around the home. It's nice to see that staff treat residents as equals. My relative is so well looked after. Has recently put on weight, has plenty to do and has all her needs met. I will soon be booking my room."
Jess P
carehome.co.uk rating: 4.92 out of 5

Read our brochure 'Life in our home. Providing care through coronavirus' for more information on how we're here to help you and your loved one.

Read brochure
Food & Nutrition
Activities & Events
Care & Facilities
What happens now?
Are you ready to discuss your individual care requirements? Pick up the phone and talk to us, book a visit to our care home or come and take a look around our facilities.
Care enquiries
New care enquiry phone lines are open 8am - 8pm
01823 230 497
All other calls
Our fees and contract
We want to be as transparent as possible about how we charge for the different services we provide as well as what's included in our contract. Please click the links below to find out more about our fees and contract.
View typical fees
View Our Contract
Useful downloads
Here to help you make the right decision about your care requirements.
180