What our families say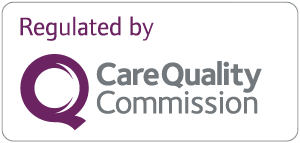 <p>"My parents, in their nineties, do not seem to want to mix, which is proving a bit of a problem. I feel staff are doing their best without much cooperation from my parents. Medical staff, I find very helpful but overall not enough staff in any department."</p><p><strong>Neil S</strong><br />carehome.co.uk rating: 3.33 out of 5</p>
<p>"A full care service is provided which does it very best to meet the needs, quite demanding needs of my sister."</p><p><strong>D D</strong><br />carehome.co.uk rating: 4.25 out of 5</p>
"My brother is happy and settled here. The carers so an excellent job and the food is delicious."
Karen H
carehome.co.uk rating: 4.92 out of 5
"By my relevant options below I can't think of much more to say only it is second to none. Thank you."
Brian John H
carehome.co.uk rating: 4.83 out of 5
"My Uncle arrived at The Manor Care Home only a week ago and I have found all the staff very supportive and caring. The home is very comfortable, warm and welcoming. The food (so my Uncle says) is excellent. I think the physio is outstanding and I really believe they will do the very best for my Uncle and get him mobile soon, which is his mission."
L H
carehome.co.uk rating: 4.33 out of 5
"Before coming here, I looked at many homes and this one came out on top. The manager is the most efficient and caring person you could have to run this home."
B H
carehome.co.uk rating: 5 out of 5
"This is my third annual respite stay while my wife (and carer) takes a holiday with other family members. By using the Barchester Group, I have flexibility on where to stay but The Manor suits me fine. Resources are sometimes stretched but this is true of most - if not all - care homes. I am pleased to see the same personnel year-on-year who make me very welcome."
L F
carehome.co.uk rating: 3.83 out of 5
"Lovely atmosphere, clean, friendly people and rooms very nice. Residents seem happy to be here."
Paula K
carehome.co.uk rating: 4.64 out of 5
"Come as often as possible, very friendly staff and lovely and clean and residents seem very happy."
Doreen K
carehome.co.uk rating: 4.58 out of 5
"On the many occasions that I visit with my grandmother, her friend who lives at the manor, I have been impressed with the staff and care she receives. Nothing is too much and I can only applaud all that is done for her. She has a happy life at the manor and enjoys the company that she gets there from staff and other residents."
Eleanor H
carehome.co.uk rating: 5 out of 5
"A fantastic care home that offers excellent care and facilities in beautiful surroundings. Nothing too much to ask for and the Manager is always available and understanding to our needs and wishes. I highly recommend."
S R J
carehome.co.uk rating: 4.83 out of 5
"From initial assessment to admittance, management and staff have been helpful and communicative as well as empathetic. Both nursing staff and carers are always cheerful and chatty and make a difficult situation much more bearable. Would highly recommend."
Sarah S
carehome.co.uk rating: 5 out of 5
"The home is kept perfectly clean. The staff treat me and my wife with total respect and affection."
R C
carehome.co.uk rating: 4.83 out of 5
"An amazing care home in such a lovely setting! The care here is outstanding and I would highly recommend to anyone. Staff are lovely and very attentive. Clean and tidy. The resident I am connected to could not be happier with where they are."
Courtney A
carehome.co.uk rating: 4.67 out of 5
"The hardest decision of my life to entrust my husband to others' care but in the brief period he has been in The Manor it has proved to be the wisest move for him and he is so loved by all the staff and everyone involved in the nursing home. I would not hesitate to advise anyone unsure about their loved ones to please be reassured they will be taken great care of and be as happy as my husband."
Ann M
carehome.co.uk rating: 5 out of 5
"Having visited many care homes where family were residents. The manor is by far the best in so many ways. The ambience, the care, the staff, personal attention, medical attention and communication. My cousin suffered from Huntington's Disease and as he deteriorated his care never diminished. Well done and keep up your standards and amazing work."
V H
carehome.co.uk rating: 4.83 out of 5
"Very warm and comfortable facilities with friendly staff. Well and truly looking after my grandma."
Alex F
carehome.co.uk rating: 5 out of 5
"I'm so thankful my daughter found this extremely caring and lovely home for me. My room has become my home where friends and family may come and spend as much time as they want with me and we're not a bother to anyone as we are self-contained. It's kept very clean each day and the bathroom also for which I'm extremely grateful. The cleaning staff are a very loving team and works so well together as do all the staff in their various fields which of course gives a very happy and caring atmosphere to the home. Food is varied with multiple choices so no-one need have something day after day unless they choose to. With the window to the floor, it gives so much light to the room and with the heavy curtains which are lined gives the warmth and blackout one needs at night. I am so thankful I can end my time here."
H S
carehome.co.uk rating: 4.58 out of 5
"I am so thankful my daughter found this lovely home for me to be near her, and somewhere that I could call my home, where all my friends and family could come whenever they choose, and not be a nuisance to anyone having to be around to care for them. All of the staff are so caring, meeting all our needs whether they are many of just a few. They are always there whether day or night giving us all the help or encouragement we might need to truly make it our home. I am so thankful for this encouragement as it keeps us independent for that much longer, which is good for us and we're not relying on others to be doing everything for us all the time. It's special seeing the nurses and carers working together to get the very best from us."
Heather Jeanne S
carehome.co.uk rating: 4.58 out of 5
"Having been some three months at The Manor Care Home, I am very pleased to write in appreciation of everything I have experienced. Individual accommodation is well appointed and maintained. Public areas are attractively furnished and decorated. The highest standards of cleanliness apply throughout. Personal laundering is efficient and of very high quality. Varied and carefully chosen menus are well prepared and presented. Personal choices can usually be met if a menu really does not appeal. All staff consistently show thoughtful care, friendly courtesy and great patience and good humour with residents often suffering serious physical or mental failure. I can think of no occasion when some complaint has been justified. The Manor Care Home is to be very strongly recommended."
J S
carehome.co.uk rating: 4.92 out of 5
"Furniture and fittings are like those of a luxury hotel. The staff are caring and friendly. I was taken to the dentist by my carer in my electric wheelchair in the homes fully equipped wheelchair bus. The availability of a cheerful full-time physio is a bonus."
Peter R
carehome.co.uk rating: 4.25 out of 5
"Not being able to care for myself due to my health and becoming permanently in bed, my daughter found The Manor to be the best home for my needs. The staff despite being few in number are so extremely kind and caring and do their best to make my days as happy and comfortable as they can, always answering the bell as quickly as possible. It takes 10 minutes to reach an emergency, which when only 4 or 5 carers isn't much time for them tho of course when urgent for toilet seems a long time for a resident. I am so grateful for all they do as they work very hard as nothing is too much for them. Everyone in the home works together as a team trying their best for each of the residents. I am grateful my daughter found this home as it gives me my private room to make a home for my friends and family to visit without affecting others and spend time together."
Heather S
carehome.co.uk rating: 4.83 out of 5
"My wife moved into The Manor August 2016. She was somewhat confused, to begin with, but every member of staff expressed concern for her constantly taking any opportunity to make her feel safe and comfortable. That has continued every day and my wife is happy and has made friends with all staff. Myself, I feel happy knowing she is in a caring, friendly home."
Nicholas O
carehome.co.uk rating: 4.25 out of 5
"I am very happy with The Manor Care Home for my mother. Helpful and caring staff, lovely location and surrounding, ensuite rooms - good size. My mum has been here for 5 years and she is happy. Her health needs have always been helped and met. Good food. My mother is very happy here. She is bed ridden but enjoys the happy and friendly environment."
Sue T
carehome.co.uk rating: 4.83 out of 5
"The Manor provides very comprehensive care. The staff are caring and kind, the environment internally and externally is really pleasant. I am very happy with the care and all is well."
Robin S
carehome.co.uk rating: 4.92 out of 5
"I love coming to Barchester The Manor Care Home. Everybody is amazing, kind and friendly. I love meeting new friends and I think everyone there has their own personality. :) 10/10."
Alison H
carehome.co.uk rating: 4.83 out of 5
"I am very happy at Barchester The Manor Care Home, the staff are my friends."
J O
carehome.co.uk rating: 5 out of 5
"The Manor is first class at the moment the carers and staff have done a great job in supporting my wife. I ask the staff every day how she is and they update me. They have done an amazing job in healing a pressure sore she has had - I am very pleased. The food I can't fault or the care - it's fantastic. I am proud to say my wife is at The Manor."
R V
carehome.co.uk rating: 4.75 out of 5
"A lovely home. The staff here are very kind and caring. They feed us well and have physio which is great, they take us out on the minibus to different places and are always doing different fun days. The manager and deputy are nice and funny. The nurses are very kind and helpful. The kitchen is good too but it's the carers who sell it for me. They look after us very well and our friends. They are always busy doing something but also always make time for us."
P R
carehome.co.uk rating: 5 out of 5
"Very pleasant home and grounds and areas where residents can spend time together. All staff very kind, helpful and friendly. Entertainment provided very enjoyable."
Dulcie C
carehome.co.uk rating: 4.83 out of 5
"It's not just December, but all year round. That my wife is looked after exceptionally well at The Manor. Their love and devotion is second to none. I live 17 miles away and there is a care home in my village and other nearby, but I don't think they come close to The Manor."
Geoffrey C
carehome.co.uk rating: 3.91 out of 5
"Everything is satisfactory."
Robin S
carehome.co.uk rating: 4 out of 5
"We are happy with the care needs and care provided. We are always happy and content when we come to visit. Carers always assist at meal times. The staff always speak to us and are always polite and professional. We are always made to feel welcome. Décor looks nice and has a homely feel."
James B
carehome.co.uk rating: 3.83 out of 5
"I was brought to this home after 7 very happy years in another care home but to my great surprise, I was soon made so very much at home, just as I had been in my past home. It was as if we were one big happy family. My daughter had been able to make my room just as if I was in my own home. All the care staff lived up to their name and extremely caring. The sad thing, not enough when desperate for the toilet - bell system has to go right through to emergency very often. This is not the carer's fault, just too few of them. Most residents need two carers! They are extremely loving, devoted folk who work well with nurses, activities and other staff, who are all doing their best for us residents. This includes household, chefs, hosts and kitchen staff. We have an excellent manager and deputy manager who work well together for the good of the home but also excellent nurses. It is like being one large family so often."
H S
carehome.co.uk rating: 4.58 out of 5
"A nice home, with nice staff. Good food, sometimes too much food. All are very caring. Always room for improvement, such as more day trips, special events. Still awaiting therapy bike which was promised a few months ago."
Daphne C
carehome.co.uk rating: 3.83 out of 5
"Excellent home - shame about the cost. Should be free to all the mature people."
Cynthia B
carehome.co.uk rating: 4.5 out of 5
"I am still in The Manor but I have been in various caring establishments. I used to work in security."
Mark R
carehome.co.uk rating: 3.33 out of 5
"This care home is outstanding. The manager is wonderful and has taken such good care of me and my wife. I cannot fault her and the team. They have helped me with applications for funding and written letters, put me in touch with professionals and have always come when my wife needed them. I cannot thank them enough for their kindness. They deserve so much more recognition and I am truly grateful. They go through my wife's care with me every month and keep me updated with how she is. The manager even gave me a Birthday card and a little cake as we have no family. They truly care about everyone."
Geoffrey P
carehome.co.uk rating: 5 out of 5
"A fantastic care home in the most beautiful surroundings. The home has recently been refurbished and offers outstanding nursing care. Although the upstairs unit has not yet been decorated, it is the quality of care that is the best. The new manager is very friendly and kind and her deputy is very knowledgeable about the home. You can hear lots of laughter around the home. It's nice to see that staff treat residents as equals. My relative is so well looked after. Has recently put on weight, has plenty to do and has all her needs met. I will soon be booking my room."
Jess P
carehome.co.uk rating: 4.92 out of 5
What happens now?
Are you ready to discuss your individual care requirements? Pick up the phone and talk to us, book a visit to our care home or come and take a look around our facilities.
Care enquiries
New care enquiry phone lines are open 8am - 8pm
01823 230 497
All other calls
Useful downloads
Here to help you make the right decision about your care requirements.
180