What our families say: Mallard Court Care Home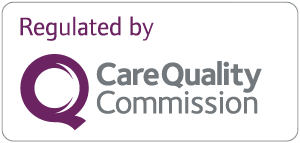 "My sister settled into Mallard Court as her new home. From an early video link, she obviously related well to members of staff and was relaxed with them. Later, visits confirmed her good relationship with staff. One clear observation was that physically she had improved significantly particularly through her increased weight and her general appearance. Please note I am not able to complete many of the ratings due to Covid, I have never been in Mallard Court."
R M
carehome.co.uk rating: 4.17 out of 5
"My sister is extremely well cared for and the staff are excellent. She is kept clean and the staff think a lot of her."
P E
carehome.co.uk rating: 5 out of 5
"It has been such a difficult time for us, and all the staff at Mallard Court during the pandemic. They have kept us updated on restrictions and taken many safety/health precautions. Visiting Mum in a pod has helped a lot, as has the updates from the activities coordinator who has given us cared and a plaque from Mum and a lovely photo. Thanks."
A R
carehome.co.uk rating: 4.42 out of 5
"Thanks to all the staff at Mallard Court particularly four members of staff but all the staff are lovely for taking care of my mum especially through such difficult Covid times. Keep up the great work and stay safe."
L L
carehome.co.uk rating: 4.17 out of 5
"The care home has a great team in place at the moment. Very caring and empathetic. They have a great entertainment team that always endeavours to keep the residents engaged and happy. The nursing team is always available for support and to deal with any concerns. Overall, this last year has been the best I have seen."
Joanne G
carehome.co.uk rating: 4.33 out of 5
"We all want the best for our loved ones, especially later in life and I am grateful to Mallard Court for providing the best care possible for my mother in her later years. I did have doubts about placing my mother in a care home as she had always been very independent but the time came when the decision had to be made. Since being in Mallard Court my mother has thrived and I have seen vast improvements in both her physical and emotional well being. In fact, I have not seen her so happy in a very long time. This is due to the caring environment and dedication provided by the home and the people that work there. Communication with and from the home has been first class and I am kept up to date with all events. I simply cannot thank them enough."
Janette S
carehome.co.uk rating: 4.83 out of 5
"My wife was admitted on the 18th March 2020 initially for 2 weeks respite. The government then issued a total lockdown on the 23 March 2020 which meant she herself like thousands of others were in locked in the care home. In this time she has deteriorated which because of her dementia problem was bound to happen. I ring every day to ask about her, the staff I find are very caring and tell me all about her daily activities from which I find comfort knowing she is cared for. To add she is in the right place, but the wrong time."
B R
carehome.co.uk rating: 3.64 out of 5
"My wife who has dementia was transferred to Mallard Court from hospital after a fall and has been looked after very well. Because of dementia, there have been behavioural problems which the staff have coped with exceptionally well. On phone calls, because of Covid I have been kept informed at all times. The garden visits have been well organised. My wife is very happy here although it is upsetting for me she is very content. All the staff that I talk to are a credit to Mallard Court."
N D
carehome.co.uk rating: 5 out of 5
"I cannot thank the carers and nursing team at Mallard Court enough for the excellent care of my aunt during her illness. I am not local to the area so was extremely anxious about choosing a care home without visiting (due to covid) for her stay as unfortunately, this was end of life care. Due to the coronavirus restrictions, I have been unable to visit yet have been in daily contact with the staff who have always been so compassionate, caring and informative. Her stay was made that much more comfortable with the staff and their compassion. I have been kept informed of her care every step of the way. In the final days of my aunt's illness, the staff welcomed me into the home with open arms and made me feel at ease. I cannot thank the nursing and care staff enough as they have made this difficult time much more bearable."
Vicky B
carehome.co.uk rating: 4.25 out of 5
"I am delighted with my dad's care here. His room is lovely with bright and beautiful soft furnishings and a comfortable chair. There is a view of the garden from a big window which is low enough for him to see out from his chair. The furniture is tasteful and plenty of storage. The staff across the whole building are very helpful and very caring. There is a tea/coffee bar. It's great to have access to making hot and cold drinks for family and visitors. The corridors are wide and spacious so there isn't the 'warren' type feeling that many homes have. No unpleasant smells and everywhere is clean, bright, cheerful, welcoming and above all, homely."
Teresa A
carehome.co.uk rating: 4.83 out of 5
"Thank you for the wonderful care that my mum is receiving. Staff anticipate her every need and she is relaxed. She is extremely comfortable and staff respond positively and with compassion to her. Her dignity is maintained at all times."
Jan T
carehome.co.uk rating: 5 out of 5
"Where to start... Mallard Court Nursing Home has been incredible. My mother requested to be placed here for her palliative care plan. (This is super important as my mum used to be a member of staff here so this shows how amazing it is to work for and to be a resident). Every single member of staff were kind, caring, helpful, professional and of high standards, down to every occupation nurses, careers, domestics, reception, kitchen, maintenance, front of house and managers, all outstanding and attention to every last detail. I wish I could mention names as I can't tell you how amazing all these people have been they made my mums last week's special and much easier for us all. The minute you walk through the front door you feel at home and welcome with staff always smiling. Nothing was too big or to small to ask. Me and my family couldn't be happier with this wonderful care home, it is outstanding and coming from someone who spent 24/7 here and was never disappointed! Five star."
Amy S
carehome.co.uk rating: 5 out of 5
"Mum has dementia and has been here for nearly 7 years. I looked around a few homes first but this one stood out as being the best. The care she is given is second to none and the staff are really patient and understanding with her. Her room is cosy. The food is lovely and we have regular meetings and reviews re medication/care and wellbeing."
A R
carehome.co.uk rating: 5 out of 5
"Caring, friendly staff enabled my Mum to spent the last few months of her life comfortably and with dignity. The entertainment programme was varied, inclusive and delivered with enthusiasm. Her end of life care was excellent, as was the welcoming approach to family members wanting to spend as much time as possible with her."
K A
carehome.co.uk rating: 4.17 out of 5
"Lovely and clean and never smells of urine when you enter (like most nursing homes around Bridlington). The staff are friendly and honest in the fact that if we (family) see anything that we are not happy with then we should report it so that it can be rectified as soon as possible. Nice surroundings, with lovely gardens in which to take the residents out in the summer. Overall, I think this is one of the more expensive nursing homes in Bridlington but you get what you pay for."
S C
carehome.co.uk rating: 4.42 out of 5
"A family friend is staying at Mallard Court whom I visit regularly. She is always clean and tidy and well looked after. If any problems have arisen the staff are there to help with dignity."
D A
carehome.co.uk rating: 4.7 out of 5
"This is a beautiful home in a nice area with really caring staff who did everything possible to help my mum end her final days in comfort and with dignity. The lovely staff who looked after my mum were so kind to her in her hour of need, no one could have been kinder and more helpful to her. We are really grateful for all the effort they put in looking after her for the three days that my mum was in this wonderful home. Thank you, everyone, who helped her through this difficult time at the end of her life."
H S
carehome.co.uk rating: 5 out of 5
"I feel happy and comfortable living here. The people (carers/staff) are very friendly and helpful. I have a comfortable room. The public rooms are smart and the conservatory and gardens are lovely places to sit, enjoy and have a chat. The meals and snacks are tasty and plentiful."
K B
carehome.co.uk rating: 4.27 out of 5
"The staff were caring and compassionate. They listened to our concerns and fears and answered all questions honestly. The care given was excellent and I would not hesitate to recommend this establishment. Dignity and respect were present at all times and throughout our care here."
S H
carehome.co.uk rating: 4.58 out of 5
"Very disappointed that the home lost my partner's clothes after 2 weeks respite care. I was taken up to the laundry room and found some underwear but still missing 4 x pants - 4 x vests - 4 socks - 2 pairs of new pyjamas."
M P
carehome.co.uk rating: 3.83 out of 5
"My husband was only in Mallard Court for a few days prior to his death but the staff were excellent from nursing, caring and cleaning. They went out of their way to help him."
Jean D
carehome.co.uk rating: 4.55 out of 5
"Staff very friendly and efficient. Concern for patients well-being is excellent. My mother was very happy there for the last months of her life. The staff looked after her well."
M W
carehome.co.uk rating: 4.83 out of 5
"I have always found the care home to be of excellent quality, the decor and surroundings have a wonderful welcoming homely feel but more than this the staff are very caring and do an extremely hard job very well. All the needs of the residents are met by a really good team."
Joy S
carehome.co.uk rating: 4.17 out of 5
"Prior to our friend being admitted, we did investigate several homes in this area, some conditions were upsetting and not suitable, but we also received recommendations from friends and medical persons who were happy to recommend The Mallard Court. The home is clean and well furnished, good facilities, separate TV lounge, separate sitting rooms. Good reception area with facilities to make tea and coffee. Food is excellent and the dining room is spacious and comfortable, also relatives are very welcome to eat with their residents should they so wish. The staff are caring and efficient for the type of patient they are caring for, which can only be bettered if they provided a one to one ratio to each patient which is impossible. Relatives are very welcome and dealt with efficiently and happily. Gardens are cared for and pleasant to sit in. Entertainment is also provided, and present a good selection of amusements. Fun Days are open to all residents and friends."
Ginnie H
carehome.co.uk rating: 4.25 out of 5
"It's like a hotel! Lovely main reception area great dining room and lounge area and we especially like the Conservatory which we have used for a few family get-togethers. The staff are caring who always go the extra mile for mum."
Helen D
carehome.co.uk rating: 4.17 out of 5
"The care staff are first class, always willing to accommodate family requests and deal with daily issues created by residents in a professional and considerate way. Always maintaining the residents' dignity."
Gill W
carehome.co.uk rating: 4 out of 5
"Mum came to Mallard Court for palliative care, she was given fabulous care with dignity. Mum was shown respect and care that was second to none. Mum was given everything she needed with staff going above and beyond to keep her comfortable."
Kev S
carehome.co.uk rating: 5 out of 5
"I have visited my stepfather on several occasions and everyone is so helpful. I have visited at meal times and am very impressed with the meals provided. My stepfather can ben hard work at times but he is always taken care of with dignity."
W E
carehome.co.uk rating: 4.83 out of 5
"Pleasant experience, friendly surroundings."
Yvonne K
carehome.co.uk rating: 4 out of 5
"My partner is looked after so well, everything is perfect for him and he has settled and is content. He is taken out when weather permits and the food which is an important part of the day for him is remarkable. The entertainments programme is varied and interesting and he enjoys joining in when possible. All in all I don't think we could find anywhere else even half as good as Mallard Court."
Christine M
carehome.co.uk rating: 5 out of 5
"Whenever we visit the staff are very welcoming. The public areas and room are very clean and welcoming."
June R
carehome.co.uk rating: 5 out of 5
"A beautiful place, like a hotel with friends and care. Lots of activities. My grandma told me that the food is very good. The staff are kind and smile lots. The holistic approach helps because the staff are there for the family members too. These people are genuine and it shows in their attention to detail."
Marianne A
carehome.co.uk rating: 4.92 out of 5
"Pleasant rooms and social areas, staff always ready to help. Good entertainment and food and activities and trips, socialising etc. My mother has been a resident for 12 months."
David A
carehome.co.uk rating: 5 out of 5
"Very welcoming, pleasant surroundings with tea/coffee facilities on arrival. Cordial staff and overall very nice indeed."
L B
carehome.co.uk rating: 3.92 out of 5
"My father was very happy and contented at Mallard Court. The staff were excellent with him, and even though his dementia progressed, he was never made to feel there was a problem. Towards his end of life, he received the same excellent care that he received all the time he was a resident. I want to say thank you to all the staff."
Lyn W
carehome.co.uk rating: 4.42 out of 5
"What a lovely home. Friendly staff with an interesting and comfortable environment. I'm very happy to recommend Barchester Mallard Court Care Home to my friends."
S W
carehome.co.uk rating: 5 out of 5
"The care given to my friend is very good. There are always clean and the rooms are comfortable. The food is excellent and a good choice is provided."
D A
carehome.co.uk rating: 4.17 out of 5
"Staff are friendly and helpful. The home is bright and very well maintained. There are various activies to watch or partake in."
Laura B
carehome.co.uk rating: 3.83 out of 5
"My mother has settled in well and is occasionally involved in activities as she is often tired, the staff help her to do this. The food has met with mum's approval and the entertainment too. Mum has been on a day trip, which shows she is stimulated to do different things."
David A
carehome.co.uk rating: 4.92 out of 5
"Overall very caring staff and response to any queries quite rapid. Any problems are reported to relatives immediately which is very reassuring."
S B
carehome.co.uk rating: 4.5 out of 5
"My wife has only been in Mallard Court for a short time but we would recommend it to anyone who needs care. Certainly visit it then you would be pleased with what is on offer. My wife has been in before for respite care, now she is in need of full-time care and Mallard was our number one choice."
Tommy B
carehome.co.uk rating: 4.91 out of 5
"I have had connections to the care home for quite a few years now, firstly my father was a resident which led to introduce my mother in law and now I visit a friend. I have always found the home to be of excellent quality, polite and caring care staff and overall, the staff do an excellent job."
Joy S
carehome.co.uk rating: 5 out of 5
"Mum has just moved from Stevenage to Barchester Mallard Court, the transition was flawless. Mum has been received with great care and attention and we as a family could not be happier with the way they have made her settle and cared for her."
Beverley M
carehome.co.uk rating: 4.83 out of 5
"I believe that my mother-in-law is well fed and cared for (generally) Because she suffers from poor hearing and eyesight I don't believe she is involved in many of the activities. My wife and I would like her mother to be downstairs more often because she becomes very anxious, particularly when some residents are very loud/noisy. Overall we believe that the staff do an excellent job in very difficult circumstances."
Roy T
carehome.co.uk rating: 4.7 out of 5
"The staff are helpful and friendly. Staff are caring and attentive to residents needs."
J G
carehome.co.uk rating: 4.75 out of 5
"My Mum went into Mallard Court at the beginning of January 2017 after a period of time in hospital. I have nothing but praise for the management and staff at Mallard Court. They provide a high standard of care. They are very friendly, helpful, approachable and make both residents and their family and friends feel comfortable and welcome at all times. Mum has settled in really well and says she is happy to be looked after and in time I feel she will participate in the many activities on offer. I would recommend Mallard Court to anyone. I am extremely satisfied with the care provided and would like to thank the staff."
M e
carehome.co.uk rating: 4 out of 5
"Mum moved into Mallard Court last month with problems following dissatisfying care. Huge improvements followed quickly after excellent care on Memory Lane. Sadly she now has behavioural problems following a fall which left her unable to walk. The carers have a difficult time with mum but the caring never falters and they appear to have a genuine fondness. Sadly the refurbishment in the lounge/dining area, though very nice to look at, benefits neither the residents or the carers. We feel the blocking of the inner windows prevents the carers keeping an eye on residents when doing other jobs or when in the office. The residents, on the whole, do not like the tiny lounge and try often in vain, to find a comfortable seat in the extremely restricted area in the dining room. The downstairs refurbished lounge is excellent."
Carole H
carehome.co.uk rating: 4.92 out of 5
"Friendly staff and good help with mobility needs. Nice rooms and communal area, the facilities and food are excellent. Everyone was very welcoming to my mother when she arrived. An assessment of my mother's needs has been done and I have been informed how she will be helped. Mum has been here for two weeks and will be staying on a permanent basis as she is no longer safe to live alone."
David A
carehome.co.uk rating: 5 out of 5
"The home is very friendly and they treat my gran with great care."
Lysa N
carehome.co.uk rating: 4.75 out of 5
"Although it is distressing to see my sister in a care home, it being her worst nightmare. She is the ex-wife of a GP and was a nursing sister and then a top social worker herself. I find that the staff at Mallard Court are friendly and efficient. They do their best under very difficult circumstances to keep residents safe and, as much as possible, happy. Medication is always given on time and my sister is kept clean and tidy."
Patricia W
carehome.co.uk rating: 4.67 out of 5
"Appreciate a full years entertainment coming to Mallard Court. Wi-Fi for all rooms will enhance residents experience outings are always welcomed and enjoyed. Reading "out loud" with groups enjoyed especially, poetry themes it helps stimulate conversations and memories enjoyed. Assistance with or; Drinks left close to hand (safely) for wheelchair users."
Jane T
carehome.co.uk rating: 3.92 out of 5
"Mallard Court Care Home is an excellent nursing home, from the manager to the cleaner all are very caring and welcoming. The facilities are first class and very well maintained. The staffing levels are excellent as are the entertainment and activities. I am very happy with the way my wife is cared for."
P G
carehome.co.uk rating: 4.92 out of 5
"The staff are friendly, empathetic and competent. Communication with the family is excellent. Management is clear and pre-emptive. My mother has had excellent care."
Mike K
carehome.co.uk rating: 4.08 out of 5
"Excellent care home providing appropriate care for each individual resident. This includes entertainment and activities alongside personal care."
J G
carehome.co.uk rating: 4.75 out of 5
"Very satisfied with the care my partner has and is receiving. His every need is taken into consideration and he seems very happy with his day to day life."
Christine M
carehome.co.uk rating: 5 out of 5
"The care home is very clean, and the staff are all very good, right down to the domestics. The food is excellent, better than I can cook myself. I hope it will continue, I think it will, so far, so good. If I continue with the treatment I may not be in long, hoping so."
Maureen D
carehome.co.uk rating: 4.43 out of 5
"It is my first experience of a relative in care and as long as they are content (and he is!) we as a family will be. He appears well fed, listened to, respected, opinion valued and cared for despite the constraints of the care system. Well done to all who work in this difficult profession."
Carol W
carehome.co.uk rating: 3.83 out of 5
"The carers are very kind and work very hard but have too many residents to look after, including dementia cases. Some needing one-to-one care. Facilities are good, food is excellent. Upgrading of lounges and dining rooms taking place, new carpets etc."
Jean W
carehome.co.uk rating: 4.18 out of 5
"Mum was admitted in February 2016. The care and support in Mallard Court is excellent. As a family we are all very pleased at how mum has settled in. Thank you to everyone at Mallard Court."
Paula F
carehome.co.uk rating: 5 out of 5
"I found the care home very pleasant with the staff members being very understanding and extremely helpful when required to assist at anytime. The meals were well prepared and enjoyable. I have no complaints during my brother's respite stay there."
Fred B
carehome.co.uk rating: 4.58 out of 5
"Very caring staff, beautiful building, setting is very good. Food excellent. Dinning room set up is great. As we were out with mum daily, cannot say what the daily routine was like. I would definitely bring mum back for another holiday."
Rose B
carehome.co.uk rating: 4.91 out of 5
"My mother-in-law is 95 years of age had a one week respite stay in Mallard Court. Approx four years ago and my wife and I were faced with finding a permanent place for her we didn't hesitate to approach Mallard Court. We were very fortunate to be offered a permanent place for my wife's mother and we have nothing but praise for all aspects of Mallard Court, from the manger to the cleaning staff, a wonderful team."
Roy
carehome.co.uk rating: 4.75 out of 5
"I was only there for a short time as the friend I came to visit was very ill and taken to hospital. However I would like to say how kind the carers were to me as I was obviously in shock re my friend. I was able to wait until my friend was in the ambulance and able to speak to her sister which was some comfort to me.The impression of the area I saw was one of calm, peace and cleanliness but also with residents able to move around."
Yvonne M
carehome.co.uk rating: 5 out of 5

Read our brochure 'Life in our home. Providing care through coronavirus' for more information on how we're here to help you and your loved one.

Read brochure
Food & Nutrition
Activities & Events
Care & Facilities
What happens now?
Are you ready to discuss your individual care requirements? Pick up the phone and talk to us, book a visit to our care home or come and take a look around our facilities.
Care enquiries
New care enquiry phone lines are open 8am - 8pm
01262 333454
All other calls
Our fees and contract
We want to be as transparent as possible about how we charge for the different services we provide as well as what's included in our contract. Please click the links below to find out more about our fees and contract.
View typical fees
View Our Contract
Useful downloads
Here to help you make the right decision about your care requirements.