What our families say: Lynde House Care Home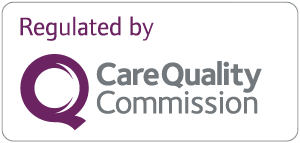 "The home is clean, warm and secure. The staff are friendly, hard-working and kind. The food is varied and nicely served."
M Bcarehome.co.uk rating: 4.67 out of 5
"My husband has settled in well. All the staff treat him well. He enjoys the social programmes and the food. Lovely gardens and lounges."
A Ccarehome.co.uk rating: 4.25 out of 5
"All the staff are friendly and helpful and nothing is too much trouble. High level of nursing care accompanied by efficient personal care (important when you are no longer mobile), excellent home cooking (all meals freshly prepared) and regular live entertainment and activities. My mother is very happy here."
N Ecarehome.co.uk rating: 5 out of 5
"An outstanding care home, in my opinion, with wonderfully caring staff throughout, from ancillary staff to the Manager. My brother was very swiftly assessed in hospital and rapidly admitted to a lovely, bright room. The level of care he received in the last two weeks of his life was also outstanding. The nursing and care staff were unfailingly kind and compassionate and always responsive to his needs. This kindness was also extended to his family by all the staff. We can not thank them enough. The menus offered were lovely and of high quality. The whole home is beautifully clean and well decorated with lovely grounds. To find such a home where all the staff demonstrate such a caring ethos is indeed unusual."
Kevin Scarehome.co.uk rating: 5 out of 5
"My mother was well cared for in the seven-plus years she was here. She was treated with dignity and has good personal care. I became involved in the home by coming around with a shopping trolley for the residents and I am still coming many years after my Mother-in-Laws death in 2008."
E Acarehome.co.uk rating: 4.92 out of 5
"Clean, beautifully appointed, elegant home in tranquil surroundings, like a hotel! Staff are wonderful, caring, friendly and treat my mother with dignity and kindness. Only criticism is that sometimes it seems short-staffed considering the expense (hence lower value for money rating). Good range of entertainment on offer too. But overall care is very good."
V Pcarehome.co.uk rating: 4.5 out of 5
"My mother has been here now for 15 months. She has deteriorated a lot within that time. I have been impressed with how her deterioration has been met at every stage. She has dementia and is treated with care and respect. Some of the staff show her genuine affection. The turnover of staff seems to be small so she has got to know the team who care for her which is important. She is encouraged to participate and is fed well."
Carolinecarehome.co.uk rating: 4.67 out of 5
"There is a need for modernisation of record-keeping to enable staff to spend less time with paperwork and improve overall quality/consistency i.e. use of computer-based records which can be accessed by relatives. Would love to be able to access a portal providing day to day information, photos etc. Lovely caring staff who know my mother very well."
Claire Mcarehome.co.uk rating: 4 out of 5
"Everyone is helpful and kind."
R Ccarehome.co.uk rating: 4.17 out of 5
"During the four weeks my husband has spent at Lynde House, we have been very satisfied with the level of care, the catering and the activities. We would certainly recommend it to friends requiring similar care."
Maureen Ccarehome.co.uk rating: 4.55 out of 5
"A first class care home. Our friend is receiving excellent care and attention. She has settled down here very well and enjoys the wide range of activities on offer. The staff here are very welcoming and treat us as friends. Our friend's room is well equipped and has a view over the garden. It is light and airy."
H Tcarehome.co.uk rating: 5 out of 5
"I stayed here for 3 weeks following a hip replacement operation. I received good care to enable me to go home and lead an independent life afterwards. I found the staff to be extremely pleasant and helpful, although they were short-staffed and I received less help in the evenings than I had expected. The senior staff were professional and you could talk to them. I did not join in many activities because of a bad cough which held me back."
U Pcarehome.co.uk rating: 3.8 out of 5
"The Lynde House took great care of my father, after a severely debilitating stroke that left him bed-bound and nil by mouth. Their care meant he lived for 4 more years in comfort and without pain. The care staff were wonderful in their care and concern for him and most pleasingly the home does not use temporary nurses, which always a good relationship develop between staff, patient and family. At the end, they were kind to us and dad passed away peacefull away without pain."
R M carehome.co.uk rating: 4.83 out of 5
"Lynde House was a good place and a good experience for my husband. The location of the home is lovely next to the Thames-sea. Nice place to go for walks. The home is relatively small, so getting to know management and staff (both great) is easy and there seems to be a good rapport between the two. The rooms are small, so we moved my husband to a place with a separate bedroom and sitting room. Some concerns were: occasional slow response time to the call button. Food was just ok at best. The garden maintenance could be better especially in the rear around the rooms. Overall, Lynde is to be congratulated for a difficult job done very well."
H P carehome.co.uk rating: 4 out of 5
"Mum had been in the home for nearly 2 years before she passed away. During that time she was treated with kindness and respect. She felt very safe there and nothing was too much trouble to make her day to day life enjoyable. During the last month of her life, the staff couldn't have done more to make her comfortable and see to all her needs. They were also a great support to me and my family. I cannot thank them enough. This is what a nursing home should be like."
Julia Bcarehome.co.uk rating: 4.92 out of 5
"Lynde House provided exemplary care for my mother who suffered from palliative Parkinson's. In the last days/weeks, they couldn't do enough to help both myself and my mother. In a small way, we have grieved the loss of our Lynde House family since Mum's passing."
S Scarehome.co.uk rating: 5 out of 5
"My mother's last few weeks were dealt with great care and empathy. The staff could not have done more to make Mum comfortable and stress-free. They also kept us informed of what was happening. I cannot praise the staff enough. The home is lovely - we loved sitting in the garden with our tea and cake!"
P Ecarehome.co.uk rating: 4.92 out of 5
"I chose Lynde House because of the location, close to Richmond and the river. It is also a modern purpose-built care home with its own grounds and a lovely garden with easy access. The food was to a high standard with two dining areas. It was a big advantage having dedicated nursing staff as well as day care staff."
C Scarehome.co.uk rating: 4.17 out of 5
"My husband has severe Alzheimers, diagnosed in 2002. He can be difficult sometimes as he does not understand what staff are doing when they are caring for him. All members of staff are very kind, speak to him very kindly and treat him gently. He will have been in there 4 years in August. I am delighted to say we are both very lucky to have discovered Lynde House. We could not have received better care anywhere else."
I Lcarehome.co.uk rating: 4.58 out of 5
"The home is a very friendly, inviting place. The staff are always friendly and most times they are available if you have any queries. It is nice that there are different areas where you can go with your family for a cup of tea i.e. Garden, reception area, large and small lounge. Apart from being very expensive, the only other thing I can criticise is the lack of staff at a weekend and on the reception desk, which has nobody from 2 o'clock."
Julia Bcarehome.co.uk rating: 3.92 out of 5
"My mum is receiving outstanding care at Lynde House. The staff are incredibly supportive and friendly. It is a big step putting a loved one into care. The environment at Lynde House has made this so much easier for me and my mum. I would not hesitate to recommend Lynde House."
Jenny Wcarehome.co.uk rating: 5 out of 5
"The care and facilities are the finest I have come across. Superb. Staff, caring and efficient. Management, superb. My wife has not wanted for anything. I am relaxed that Lynde House is getting her everything she needs."
Peter Rcarehome.co.uk rating: 5 out of 5
"I went to St Pauls Cathedral for the Cecelia Festival and then to lunch. It was amazing and so beautiful. I hope I am asked to go again."
P Kcarehome.co.uk rating: 5 out of 5
"I went to St Pauls Cathedral yesterday to attend the Festival of Cecilia. I have already put my name down for future outings."
Cynthia Hcarehome.co.uk rating: 5 out of 5
"Lynde House looked after my wife who died in the home. All of the staff treated her with loving care and did everything possible to make her as comfortable as possible. They were also very kind and considerate towards me, her husband. I have nothing but praise for the staff who cared for her."
Christopher Hcarehome.co.uk rating: 5 out of 5
"My mother lived at Lynde House for the last 8 months of her life. She had stayed there before for short periods of convalescence/respite and had been happy. Her final stay started as respite following a spell in hospital, but she later decided that she wanted to move in permanently. She always felt well cared for and looked after. She particularly liked the food! The staff were professional but friendly and genuinely caring. As my mother became frailer, the staff adapted their care to her needs. They were assiduous in keeping me informed about her health. I wouldn't hesitate to recommend Lynde House to anyone with a family member who needs full-time care."
Su Bcarehome.co.uk rating: 4.08 out of 5
"I write this following the recent death of my father who spent his last three years at Lynde house, bed bound most of the time. Previously, both my mother and my aunt had ended their days there. My family and I cannot thank Lynd enough, or its staff who, throughout his stay, gave Dad outstanding care and kindness in every respect. Dad's frequent and varied visitors were all of the same view of the wonderful care shown to him."
David Mcarehome.co.uk rating: 5 out of 5
"Overall, my stay was pleasant, however, I was not made aware of some of the services provided or indeed whether I used them or not they had to be paid for."
Valerie Acarehome.co.uk rating: 4 out of 5
"Lynde House is very special because it looks after people with a variety of mental and physical problems. When you say "thank you" the staff answer "you're welcome". The patient is grateful and is told that the staff welcome the opportunity to help and deal with his or her need or predicament. In the 17 weeks I have been at Lynde House, I have met no impatience but devoted and kind care. The staff are cheerful and call each patient by Christian name as an individual."
R Bcarehome.co.uk rating: 3.83 out of 5
"I hold a Lasting Power of Attorney for a dear family friend. I approached Lynde House (LH) over a year ago on his behalf. My friend was in a very poor state following his discharge from a six month hospital stay. He was sadly medically diagnosed as having lost capacity to make decisions for himself. He was originally hospitalised for pneumonia and has advanced Parkinson's Disease. My friend has flourished since his admission to LH, is living a fulfilling, enjoyable life and has regained his old loving personality and zest for life. He has regained full capacity and is now really living whereas before, he was sadly existing. The treatment and care extended by LH has been truly transformative. All the Staff I have met are truly caring and professional. I am a regular visitor (at least once a week) and I have never seen anything out of place. I believe LH were instrumental in saving my friends life - and then they gave him a real reason to live. I cannot recommend LH highly enough."
Mark Lcarehome.co.uk rating: 4.75 out of 5
"Very friendly home. Always very welcome here."
Jean Ccarehome.co.uk rating: 4.67 out of 5
"I have lived in Lynde House for 11 months, from June 2017. I've loved being here. The staff are very kind and caring, the building is comfortable and well maintained, and the gardens are lovely. And the food is excellent."
Yvonne Hcarehome.co.uk rating: 4.25 out of 5
"My experience of the care and nursing at the care home was good with the occasional understandable lapses."
Michael Lcarehome.co.uk rating: 4 out of 5
"Care was patchy as was the nursing care, but generally good."
M Lcarehome.co.uk rating: 3.75 out of 5
"Friendly atmosphere, friendly staff, gardens beautiful, cleanliness, staff wonderful to Mom! Would highly recommend Lynde House. Ten out of ten."
L Bcarehome.co.uk rating: 4.92 out of 5
"Care was excellent - I was ill and I was cared for well. Due to illness I stayed for 6 weeks. Food was good."
C Ccarehome.co.uk rating: 4.92 out of 5
"I was very impressed and grateful for the invariable kindness, friendliness and willingness to help from ALL the staff in this house. I particularly liked the elegant dining room (more like a hotel than an institution). My room was comfortable with all the essentials, but no provision for a visitor (eg chair). I was less impressed by the state of the room. A superficial cleaning was done every day but my towels were not changed in over four weeks and during bed making, I had to ask for the bottom sheet to be smoothed. Maybe this was because I was there only temporarily. Generally, I feel well cared for and comfortable."
Leonie Lcarehome.co.uk rating: 4.36 out of 5
"My stay was for one week over Christmas. The food and drink I only had breakfast at Lynde House other times I ate with the family (breakfast very good) I did not partake in activities."
D Hcarehome.co.uk rating: 4.5 out of 5
"My stay was enjoyable. The food looked beautifully and well presented, activities were plentiful, personal care was excellent and I was treated with respect. The accommodation and grounds were easily accessible. Planned days out were provided including wheel chair usage. The staff were most helpful and supportive (nothing was too much trouble for them)."
Florence Bcarehome.co.uk rating: 4.92 out of 5
"My mother went to Lynde House Care Home in Twickenham in April. From the day she went in all the staff were so kind and caring. They looked after her so well. They also took the time to make sure I was happy with mum's care. Although mum was receiving end of life care they took time to make sure she looked nice even painting her nails she was thrilled with this as she liked her nails to look nice. I have no hesitation in recommending Lynde House Care Home."
Hilary Ucarehome.co.uk rating: 3.92 out of 5
"My mother stayed in Lynde House Care Home for two weeks, while I went on holiday. All the staff were very friendly and kind. The food was excellent and you could choose to eat in your room or in the dining room. Most importantly my mother felt safe and well looked after by everyone. Both the staff and residents seemed very happy."
Karyn Ccarehome.co.uk rating: 4.92 out of 5
"My father stayed in Lynde House Care Home for respite care and so that my sisters and I might see more of him as he usually lives in Derbyshire. All the staff were wonderful, helpful and courteous and Dad was made very comfortable. He enjoyed the meals, the spa bath and the gardens in particular and we hope he will make another visit later in the year."
S Hcarehome.co.uk rating: 4.25 out of 5
"A welcoming, friendly, quiet and comfortable place in pleasant surroundings. the staff's relaxed, cheerful attitude is based on a caring and professional approach encouraging a patient's recuperation. Good food, with alternatives to the daily changing menu gladly provided is required."
C RJcarehome.co.uk rating: 4.82 out of 5
"The care has been of a high standard with every effort made to make my mother-in-law welcome. The food is extremely good and the staff are friendly and helpful."
Ian Bcarehome.co.uk rating: 4.58 out of 5
"Lunch better than anticipated, particularly after hearing adverse reports on care homes generally."
Molly Fcarehome.co.uk rating: 4.5 out of 5
"Since my mother has arrived at Lynde House, the care has been exceptional. Every member of staff, irrespective of their role, has been kind, caring and considerate. Mum is treated with dignity and respect with all her needs met in this wonderful stimulating and safe environment. There is a great deal of attention to detail. I can go home knowing that mum is looked after and safe. No daughter could ask for more than that."
Kim Bcarehome.co.uk rating: 5 out of 5
"We have been so pleased with the high standard of care and attention our mother has received here. She is treated with dignity and kindness by all staff. The manager is always quick to respond to requests. We were very anxious about the move to a care home as our father went to one and it was not a positive experience but our fears have been unfounded. Can't thank staff enough. I am now sleeping at night, which I haven't done for a long time."
Jackie Wcarehome.co.uk rating: 4.92 out of 5
"I am a resident at Lynde House and as such I appreciate everything that is done for me. I feel very welcome and my care is excellent. The carers could not be better. I have not once heard a cross word nor impatience in anything they have been asked to do. Thank you."
Patricia Mcarehome.co.uk rating: 5 out of 5
"I am sole carer for my disabled wife, so when I was scheduled for a hip replacement, I sent her to Lynde House and joined her there for 11 days (she was there for 17 days). When I need a "relief break" of a week or two, I will definitely send her back to Lynde House."
Roger Dcarehome.co.uk rating: 4.89 out of 5
"My mother has been a resident since January 2016. On the whole, we have been very pleased with the care she receives. There have been times when there doesn't seem to have been enough staff on daily and she often has to wait a long time for assistance when she has rung her bell. This does seem to have improved just recently. We find this a very expensive care home, especially as although her room is pleasant and opens on to the garden, it is very small. The common dining rooms are spacious a nicer environment. Staff are all extremely caring but standards of room cleaning could be better."
C Bcarehome.co.uk rating: 3.83 out of 5
"I came here with my husband in June 2013. He was very ill and died soon after. I feel safe and comfortable and lucky to be there. I like the food here too. The staff are very kind and the weekly diary of activities is also interesting."
Christine Fcarehome.co.uk rating: 4 out of 5
"Came here to recuperate."
Rosamund Mcarehome.co.uk rating: 4.08 out of 5
"I wanted to come to Barchester Lynde House Care Home for Christmas but wanted to be independent with care. I was comfortable in a first-floor room. We were fed and some entertainment was available. Staff were professional and not intrusive. Staff behaved professionally. I was treated as a guest. Food was fairly standard and acceptable. Staff behaved respectfully to me with care. I liked being there."
Evelyn Tcarehome.co.uk rating: 3.5 out of 5
"We are delighted with the care which my husband is receiving. Standards of hygiene are very good, the carers are very engaged with the residents and make efforts to socialise and stimulate. The qualified nurses are very helpful and active in the service they provide. Some of the activities are not suitable for my husband and he tends to be left sitting in his wheelchair. As we are self-funding we find the fees are eye-wateringly expensive, but are prepared to pay them for as long as the money lasts."
Sheila Mcarehome.co.uk rating: 4.18 out of 5
"Lynde House is a happy, friendly environment with kind and caring members of staff. My relative has always been treated with dignity and her foibles and needs accommodated. Although she is unable to move about unaided members of staff take her to the various lounges to join in the activities and other residents are encouraged to pop into her room for chats. Overall I am very satisfied with the ethos of the home."
S Ccarehome.co.uk rating: 3.92 out of 5
"Lynde is a comfortable and welcoming home where visitors are greeted with a smile and residents are well cared for. There are always stimulating activities on offer and the standards of food, décor, bathroom facilities are top-notch. As a family we do all resent the huge monthly feeds of over £7,000 - just recently increased from £6,600 - but recognise that this is what we have to pay for sustained care, comfort and security of our elderly and needy mum. And compared to the previous care home (Not Barchester), the life at Lynde is superb.. Thank you."
D Ccarehome.co.uk rating: 4.58 out of 5
"Lynde House is a pleasant nursing home with very nice carers and staff. I feel if you require nursing care it is excellent and you are well cared for. If you do not need nursing care I feel you receive less care. I am sure all nursing homes now a days are short staffed which clearly is a problem. My mother is happy at Lynde House but it is too expensive for her to continue to stay long term. There has been a big refurbishment costing a lot of money which I don't feel was a priority. Staff should be well paid and then they would stay."
Louise Scarehome.co.uk rating: 3.75 out of 5
"Probably amongst the highest standards of care home albeit not cheap! My mother in her 104th year has enjoyed an extension of life for the past year through the social interaction and dignified care provided."
Rod Scarehome.co.uk rating: 4.33 out of 5
"My mother seems happy in Lynde House."
V Ocarehome.co.uk rating: 3.83 out of 5
"Lynde House is an excellent care home. My father unfortunately has dementia and is bed bound. The manager and staff do an excellent job looking after him. The facilities at the home are very good as are the activities. My father now has a peg so is not able to enjoy the excellent food that Lynde House provides. He is always treated with dignity and we are very happy that my father is in such a good caring home. The staff are always friendly and helpful and manager is always available to chat about any concerns."
V Rcarehome.co.uk rating: 4.17 out of 5
"A very nice residence with ample space, corridors etc. Staff are very friendly, efficient and generally the establishment has a calming ambience, 'laid back' as it were."
Alan Rcarehome.co.uk rating: 3.83 out of 5
"Lynde House is a tidy and generally well-managed care home. It's staff are pretty much all overseas citizens who have acceptable levels of English. My mother received a good standard of care and staff are friendly and meet many of her needs. I often need to make minor complaints about the level of tidiness of her room. For example; clothes are left out, put away carelessly and dead flowers are left - so I need to throw them away. It is expensive and I expect high standards from this care home."
T Hcarehome.co.uk rating: 3.58 out of 5
"Lynde House is a kind, caring environment where staff are friendly and mostly helpful. Lynde House is clean and well kept, recent renovations have much improved the entrance way, dining room and lounge areas. My mother's room is in need of refurbishment.. it looks shabby and tired in comparison. My mother says she enjoys the food and I feel the menu is varied and interesting. There are a range of activities on offer. My mother would benefit from more one to one interaction and conversation. She enjoys chatting and reminiscing."
Claire Mcarehome.co.uk rating: 3.83 out of 5
"My mother recently passed away in Barchester Lynde House where she has been a resident for 6 years becoming more and more debilitated by dementia. During this time mum was treated with respect and dignity, no more so than during the last few days of her life."
Jo Mcarehome.co.uk rating: 4.83 out of 5
"My husband has just passed away on 21/11/16. He had been a resident at Lynde House for 18 months. I cannot recommend highly enough the excellent care he received from all the care staff. I visited him virtually every day and I also was treated with superb care and respect, in fact, I felt like all the care staff were like a family towards me."
Carol Bcarehome.co.uk rating: 5 out of 5
"My mother-in-law was in a very poor health when she arrived in Lynde House from hospital. A year on, she has recovered so well due to the excellent care of the staff at Lynde House. The staff are very friendly and supporting to me and my family."
Norbert Gcarehome.co.uk rating: 4.92 out of 5
"My elderly cousin is approaching her 90th birthday - but she knows nothing of this; we her relatives try to humour her, try to visit her, try to respect her dignity - which she not longer has much awareness of. She spends her life in another world/another time - walking home from school school perhaps? Waiting for her mother to come. She has been voluntarily bed-bound for the last 2 years - she refuses all attempts to help her get up. It is so sad. But I amazed at the care taken of her: she has no bed sores, her skin is clean and she smells fresh. Her bed is frequently changed. Her nurses and carers are so kind and gentle. They are amazing!"
T Mcarehome.co.uk rating: 5 out of 5
"Living a long distance from my mother it is important to me that Mum is looked after in a compassionate and caring way, with her safety as high priority. I visit Lynde House on impromptu basis every 4-6 weeks and find always that Mum is clean and comfortable. Mum has been in this home for 5 1/2 years during which time her dementia has notably deteriorated. The staff at Lynde House have risen to the additional and often difficult behaviour, with care. Any bad apples are quickly weeded out."
J Mcarehome.co.uk rating: 4.67 out of 5
What happens now?
Are you ready to discuss your individual care requirements? Pick up the phone and talk to us, book a visit to our care home or come and take a look around our facilities.
Care enquiries
New care enquiry phone lines are open 8am-8pm
020 8003 1746
All other calls
Useful downloads
Here to help you make the right decision about your care requirements.
116