Meet the Lynde House Care Home team
Our wonderful team comprises nurses, carers, activities coordinators, chefs, housekeepers and more. These people are here to ensure that residents enjoy their time at the home and are supported to live life to the fullest. Meet some of our staff below:
Alison McIntosh
General Manager
As the Registered Manager, I am responsible for the overall running of Lynde House and assisted in this by a great team of staff.
Although from Scotland, I have lived in Richmond for over 30 years. My career has been in two stages; hospital management where I spent almost 26 years working in acute hospitals including Kingston and the West Middlesex Hospitals and Care Home Management at Lynde House where I have been since 2011.
I have had a long interest and involvement in organising and providing services to older people and I have been fortunate enough to put my experience to good use at Lynde House where we continue to strive for improvement in everything we offer and provide for our residents. We consistently achieve great feedback from residents and relatives on the care and services offered, a significant aspect to this being our low staff turnover and the lovely environment both inside the home itself and the grounds in which it is situated.
Khuskaran Kaur
Khuskaran Kaur has worked at Lynde House as the Deputy Manager since 2016. She has a wealth of nursing and dementia experience and has worked with several of the large care providers in the area.
Ewa Dorczak
Unit Manager - Ground Floor
Ewa has returned to Lynde House this year after working for the NHS and also a period of nursing in Poland. She is a qualified nurse and was recently promoted to the role of Unit Manager for the ground floor of the home; in this role she is responsible for the care of residents under the direction of the Deputy Manager.
We are very pleased to welcome her back to Lynde House and congratulate her on the recent promotion!
Show More
Ridel Francisco
Unit Manager - First Floor
Ridel is a qualified nurse and has been working at Lynde since 2005, he was named as the Divisional Nurse of the Year in the 2018 Barchester Care Awards.
Anna Szulc
Hello my name is Anna and I am the Hotel Services Manager. Its great to be back at Lynde House after running our family business. I ensure the highest standards of housekeeping and dining in the home. 
Julius Jalaningan
Julius has recently been promoted to Head Chef having joined Lynde House 4 years ago. Originally from the Philippines Julius now lives locally and enjoys cooking a range of cuisines to suit the tastes of residents from Asian to European and more traditional English dishes too. 
Gitana Norvaisiene
Life Enrichment Coordinator
Gitana Norvaisiene is our Life Enrichment Coordinator. She oversees and organises all social activities within the home. Although Gitana only recently took up the Coordinators role she was previously a carer at Lynde House. Within her first year she was honoured with being shortlisted at the National Barchester Awards in the category of Activities Coordinator of the year and also won with her team  of residents and local school pupils the Barchester In Bloom best Flower display
Show More
Hansheela Pemsing
Meet Hansheela our new financial administrator who started with us only a few weeks ago. Welcome to the family !
Valencia Afonso
Valencia Afonso joined the Lynde House team in 2019, qualified as a Physiotherapist in India she is working with our residents as Therapy Assistant under the guidance of Lee Remedios from West Thames Physiotheraphy. In addition to the twice weekly armchair exercise sessions for small groups of residents Valencia makes room visits for one-to-one support if residents want or need more private help. Comments from residents who have seen the benefit of Valencia's care include an increase in stamina which can maintain or improve mobility, together with greater confidence in moving safely when there is a fear of falling.
Show More
Sofan De Souza
Sofan De Souza has recently joined our team, he is responsible for the maintenance of Lynde House, our bedrooms, communal areas and the building exterior, with the assistance of his Maintenance Assistant Cristo. 
Malcolm Colaco
Hello, i'm Malcolm and work in the hospitality team mainly in the kitchen, I enjoy working as part of a team 
Janice Jones
Hello, my name is Janice, as part of the hospitality team my role is to provide a great dining service and traditional 'trolley' service around the home morning and afternoon. I also ensure refreshments and fresh cakes are always available in the cafe area 
Tilly the Cat
Tilly loves his home at Lynde House and enjoys playing with her brother Tommy and having a cuddle with the residents.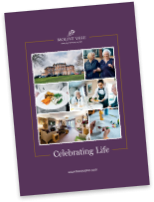 Read our brochure 'Providing great quality care and wellbeing' for more information on how we're here to help you and your loved one.
Read brochure
Food & Nutrition
Activities & Events
Care & Facilities
What happens now?
Are you ready to discuss your individual care requirements? Pick up the phone and talk to us, book a visit to our care home or come and take a look around our facilities.
Care enquiries
New care enquiry phone lines are open 8am-8pm
020 8003 1746
All other calls
Our fees and contract
We want to be as transparent as possible about how we charge for the different services we provide as well as what's included in our contract. Please click the links below to find out more about our fees and contract.
View typical fees
View Our Contract
Useful downloads
Here to help you make the right decision about your care requirements.
116