What our families say: Leonard Lodge Care Home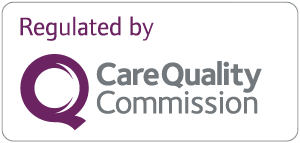 "The care staff are very caring to my husband also to me. They are looking after my husband very well, and nothing is too much trouble. Staff are very friendly and caring. The management is excellent, and I have never been worried to leave my husband at Leonard Lodge. Leonard Lodge has been recommended to us, and I am very happy with the decision made."
Jennie Vcarehome.co.uk rating: 5 out of 5
"With my uncle being ready for discharge from the hospital on Sunday, the manager, deputy and administrators at Leonard Lodge all worked tirelessly to facilities his safe admission. At 97-years-old, he was no longer safe at home with four care package visits per day, and we as a family, have peace of mind he is safe and well cared for. My uncle has settled in well and like his clean, comfortable surroundings and is very much enjoying home-cooked food. It has only been one week, but he has settled in and loved by all the staff. Thank you for making a hard time easier."
Sheree Mcarehome.co.uk rating: 4.58 out of 5
"Found everything great, but a shame she can't get her hair done. All staff great."
M Mcarehome.co.uk rating: 5 out of 5
"The staff have always been excellent. Mum is settled and happy she has settled well. The home and staff male you feel welcome which enables a good atmosphere. Mum always looks well cared for and dressed appropriately. They have a good understanding of her needs and her little ways."
Gary Mcarehome.co.uk rating: 4.33 out of 5
"My wife is very well looked after in Leonard Lodge and the staff are extremely kind and caring with her. I can see she appreciates all their efforts. It is a calm and happy environment with enough things going on without being too much. We are really grateful to all the staff for their care and effort with her."
A Hcarehome.co.uk rating: 4.58 out of 5
"My mother was a resident from August 2018 to July 2020 when she died of old aged at 98. From the day she arrived, she and all the family were treated with care, respect, and the staff always remained willing to help with anything required. The staff were all excellent, and our impression was of a very happy environment. Well done."
S Scarehome.co.uk rating: 5 out of 5
"Everything has been great."
Michael Mcarehome.co.uk rating: 5 out of 5
"We had a lovely experience today to meet my mother in beautiful surroundings. It is reassuring to finally meet my mother in the open. She seemed happy and content."
Terry Lcarehome.co.uk rating: 5 out of 5
"The home is superb. The staff are doing a great job, but they are also so friendly and kind, and I have great confidence that my mother couldn't be better looked after in a better place. Thank you all, you put my mind at rest that Mum is getting the best care during covid-19."
L Pcarehome.co.uk rating: 5 out of 5
"The Leonard Lodge team have all been amazing looking after Dad. Their professionalism, kindness and caring have been outstanding especially at this unprecedented time. The inability to physically see our loved ones is so very painful but the team at Leonard Lodge have made it so much more bearable helping Dad on our Skype video calls, having chats on the phone and sending email updates. Truly grateful and thankful that he is at Leonard Lodge"
Mel Bcarehome.co.uk rating: 4.92 out of 5
"My Mother in Law spent six months in Memory Lane at Leonard Lodge. During that time we all felt like we were part of a lovely family. The staff were incredible and took such great care of her. I would like to thank everyone for their sincere and genuine kindness and have no hesitation in recommending Leonard Lodge to anyone who is looking for a home for their relative."
J Wcarehome.co.uk rating: 5 out of 5
"My mother was so well looked after by all of the staff. She was treated more as a friend than a resident by all of the staff who were wonderful."
Brian Mcarehome.co.uk rating: 5 out of 5
"I am delighted that my family and I chose Leonard Lodge. All carers and staff are excellent. I couldn't wish for a better place for my husband."
K P carehome.co.uk rating: 4.82 out of 5
"After trying other care homes we were lucky enough to find Leonard Lodge. The staff cannot do enough for their residents. From the cleaners right up to the general manager. My mother started to look forward to life again and has started to eat properly from their restaurant-quality menu. Standards of care, consideration and cleanliness are second to none."
J M carehome.co.uk rating: 5 out of 5
"My mother was made to feel extremely welcome, as we all were on arrival and throughout her whole stay. She says she has a wonderful time, the staff were very kind to her and she made many friends. She was very apprehensive, before her arrival at Barchester Leonard Lodge, but within minutes, felt she belonged there, one of the family. She would not hesitate to stay with you again."
D R carehome.co.uk rating: 4.83 out of 5
"All the staff were very attentive, kind and caring. A well-run care home."
N H carehome.co.uk rating: 3.67 out of 5
"We have found the friendliness and care to be very good and my dad is very happy here."
Sandra Scarehome.co.uk rating: 4.08 out of 5
"Mum only spent just over two weeks at Leonard Lodge but she was extremely well cared for. Staff were dedicated, cheerful and highly professional. We felt that they cared for the whole family. Thank you."
M Pcarehome.co.uk rating: 5 out of 5
"My godfather is now a "permanent" resident, over time, age is catching up on him. The staff never allow this to frustrate them in making sure he remains mobile and well-nourished. His safety and comfort are at the front of their minds at all times. They never fail to notify immediately of any incident he is involved in ie fall etc and I am constantly reassured re his present condition. Three years ago he trusted me with his care and I am satisfied that in Leonard Lodge he is being provided with the high level of care he desires."
Tim Wcarehome.co.uk rating: 4.58 out of 5
"Very well run home with excellent management and staff. Mum stayed for respite with a view to stay for long term. Mum was very happy with the way she was treated but felt her room was too small. Mum has mild dementia but is very mobile, she was always worried about not finding her way and getting lost. Perhaps some signs for lounges and restaurant from the ceiling. Also door numbers very small for old people with bad eyes."
Yvonne Jcarehome.co.uk rating: 3.92 out of 5
"We had been to view many homes prior to Leonard Lodge and were very lucky to get an available room at the time. I can honestly say the very short time our lovely Mum has been here she has settled in so well. We are extremely happy with all the care provided by this home and their amazing team. We can honestly say the care from the staff is truly wonderful throughout, from the first greeting at the door. It is so warm, comforting, clean and all the staff care so much. We feel like Family as soon as we walk through the door."
Jacqui Acarehome.co.uk rating: 5 out of 5
"My mother needed to go into a care home at relatively short notice. Having visited eight possible home we (my wife, father and I) decided that Leonard Lodge offered the highest level of personalised care and we feel that our decision has been vindicated by the treatment that my mother has received. The nursing staff are conscientious and attentive clearly wanting the best for all their patients."
P Bcarehome.co.uk rating: 4.25 out of 5
"The professionalism of all the nursing personnel is exemplary, as well as the housekeepers. Their kindness and prompt attention to anyone is as prompt as patient. Food and entertainment are first class for all. There are no restrictions on visiting hours. Medical attention is prompt and if necessary, people are taken to hospital. The atmosphere is warm and friendly, from the general manager through all the nursing staff and cleaners. When the time comes I too would move to Leonard Lodge."
Pamela Dcarehome.co.uk rating: 4.83 out of 5
"Wonderful caring staff, did everything possible to make my terminally ill Uncle's last days as pleasant and pain-free as possible. They have my full admiration and gratitude."
Bernard Pcarehome.co.uk rating: 5 out of 5
"Everyone who works at Leonard Lodge Care Home is extremely caring and kind. We feel very happy mum is well looked after and we feel very much a part of everything and excellent nursing care."
Ann Dcarehome.co.uk rating: 4.5 out of 5
"Our Mum came to Leonard Lodge in January 2018 and as a family, we have so much gratitude to all the staff at the home for making our Mum so welcome and they looked after her as if she was their own Mum. We are also truly grateful that in Mum's last days they not only made Mum comfortable and were so caring but also looked after us all as well in those last days which was a great comfort and we will never forget their kindness."
Jennie Rcarehome.co.uk rating: 4.92 out of 5
"My Mother took up residence at Leonard Lodge on August 20th 2018. Everyone was extremely welcoming to her (and us). We were shown up to her room, aided by 2 members of staff. In her room was a welcoming tray with a small bottle of wine and a glass. As she arrived at supper time, she was offered something to eat, and various members of staff all came to meet her. As my Mother has gone there since my father died in July, she is obviously grieving for him, so her settling into the home has been difficult due to her naturally fragile state of mind. However, all the staff are extremely understanding of her situation, and have been kind, caring and empathetic right from the General Manager, all the Nursing staff to the all the carers and domestic staff. Thank you, everyone, on behalf of myself and my brother."
Susan Angela Scarehome.co.uk rating: 4.83 out of 5
"When my mother was in hospital and we were told we have to find a care home and we were so lucky to decide on Leonard Lodge. She is very happy there and has a room with views 2 ways, including a lovely courtyard garden. All the staff are helpful and friendly and the home is not too large and impersonal. There are many activities for residents and we have been to 3 garden parties in the few months she has been there. It is very noticeable that the general manager and his team take a great interest in the running of Leonard Lodge and the well being of the residents."
Christine Icarehome.co.uk rating: 4.92 out of 5
"There has been a huge amount of staff leave recently, however, the standard of care remains very good. Mum is always kept clean and well fed but she has to wait a little longer for her "turn" to receive care at the moment."
Gillian Bcarehome.co.uk rating: 4.09 out of 5
"My dad has been a resident for 2 months and has settled in very well. With advanced dementia, he was prone to extreme agitation and aggression, however, with the calmness of his surroundings and dedicated care of staff he has become more content and happier."
S Lcarehome.co.uk rating: 4.83 out of 5
"I find the staff kind and considerate. The management and admin always helpful and available. If I required this type of accommodation personally, I would not hesitate."
Edward Fcarehome.co.uk rating: 4.33 out of 5
"Our mother had to move from a residential home to a nursing care home in late December 2017. We were very fortunate to find a space for her at Leonard Lodge. The staff here are amazing, so caring and respectful to our mother and always having a cheery welcome every time we visited. We cannot thank all the staff enough for making our mother's last few months as comfortable and dignified as possible. We have felt as though they have accepted us all in such a short space of time. They are a very special group of wonderful, supportive and caring people, our family feel privileged to have had such a positive experience at a very sad time in our lives. Thank you again to you all."
Wendie Kcarehome.co.uk rating: 5 out of 5
"My mother came to Leonard Lodge after being released from the hospital after numerous falls. Whilst in the hospital she contracted pneumonia and was quite poorly. The family felt she was no longer safe in her own home and came to look at Leonard Lodge and were very impressed on first viewing. She has settled in well, the manager and staff are very welcoming and kind to my mother. they keep us informed at all times in relation to her health needs."
John Bcarehome.co.uk rating: 4.83 out of 5
"Although my Aunt was only briefly at Leonard Lodge the staff were, without exception, extremely caring and professional. They could not have tried harder to make her comfortable and care for her. They were always pleasant when we visited and kept the family well informed about all aspects of our Aunts care."
Sue Rcarehome.co.uk rating: 4.64 out of 5
"Since my father arrived at Leonard Lodge Care Home he has been looked after by the staff with kindness and compassion. His medical and nursing needs have been addressed and responded to, he has liked the flexibility that the catering offers and the general cleanliness of the home."
Stephen Ocarehome.co.uk rating: 4.25 out of 5
"A pleasant charming home in a quiet location. The building is tidy, clean and very functional for its clients. My godfather needs have very quickly been met, helped by the kind staff who immediately made us welcomed. He is known by all the staff who appear very responsive to his needs. We have found all staff open and transparent towards us and are prepared to work with us to ensure a secure future for him. Happy to leave him in the charge after every visit."
Tim Wcarehome.co.uk rating: 4.5 out of 5
"Since the arrival of a new general manager, Leonard Lodge has improved significantly, supported by a very capable clinical manager. The home has been transformed physically, creating a more modern and comfortable home. My biggest concern is the quality of newly appointed care staff, who do not seem capable of looking after highly dependent residents. However, there are some very dedicated and empathetic, longer serving staff who work tirelessly for others."
S Jcarehome.co.uk rating: 4.27 out of 5
"An excellent home that is well managed with caring staff."
James Bcarehome.co.uk rating: 4.17 out of 5
"I moved my Mum to Leonard Lodge in June 2017, she had been in care for 18 mths in a home I could not fault but circumstances meant I had to move her. This was a very difficult time and I viewed 20+ homes, Leonard Lodge stood out from all of the rest. The manager and staff very caring, discreet, extremely particular in ensuring residents are comfortable, and most importantly personal care is given with dignity and kindness. Mum enjoys her food, mixes well with the other residents, enjoys spending time in the lounge and is encouraged to join in the activities. It's easy to forget the people behind the scenes who make these homes what they are for the residents but it is worth mentioning that the laundry is done promptly, returned to rooms and put away, the public and resident areas are kept very clean and if there is an issue it is always dealt with promptly. I am pleased that I have been able to place my mum somewhere that she can feel comfortable and enjoy her later years."
Dawn Wcarehome.co.uk rating: 4.25 out of 5
"My mother and father lived together in this home until my father passed away six years ago. My mother is still very happy with the surroundings, care and attention she receives at the home, which in turn makes me very happy. I am very pleased with the care and attention she receives. They accommodate her every need as best as they can. The home is well equipped with a good selection of meals. It is kept very clean and overall staff are friendly."
Mary Pcarehome.co.uk rating: 4.5 out of 5
"A fantastic care home, working really hard to deal with a complex medical condition. A very sick person is being cared for really well. One of the best care homes I have encountered in the UK."
J Bcarehome.co.uk rating: 4.33 out of 5
"My father has been extremely well looked after by all the staff at the Barchester Leonard Lodge Care Home. He has a complex clinical picture and requires both nursing and general care of the highest level to be comfortable and safe. The staff and management have worked with us to help make Dad settle in very smoothly. We are very happy with our choice of Leonard Lodge."
Kevin Ocarehome.co.uk rating: 4.75 out of 5
"Friendly caring staff. Always willing to help."
L Scarehome.co.uk rating: 4.17 out of 5
"All staff are friendly and helpful, I feel extremely confident in leaving my mother here whilst away on holiday."
P Scarehome.co.uk rating: 4.58 out of 5
"My husband was only in for 3 weeks sadly. In that time he was treated to the utmost kindness and dignity I could have wished for. The staff were magnificent with my husband who was bedridden with dementia and was not able to communicate. They treated myself and relatives with such kindness and support. The management were equally as kind, taking the time to now all their residents and family. Gold stars to all!"
Christine Hcarehome.co.uk rating: 4.83 out of 5
"My mother-in-law was transferred to Leonard Lodge in March 2017 after her original home was unable to care for her, due to a recent illness and increased care needs. We felt that the team at Leonard Lodge were approachable and considerate. Although we were anxious that the transfer may cause her distress we were pleased that the staff treated her with dignity as well as gentleness and she settled into her new environment and soon began eating again. The home was in need of redecoration and we were assured by staff that this would be undertaken within the first few weeks of her stay. Memory Lane at Leonard Lodge has been completely refurbished and this has made such a difference to the atmosphere. It is now clean, bright, cheerful and welcoming. Many new additions to the furnishing have enhanced the overall appearance. The one constant thing is that the manager and staff know, in depth, all about the residents and focus on their needs. We wouldn't hesitate to recommend Leonard Lodge."
Jan Wcarehome.co.uk rating: 4.75 out of 5
"I went to Leonard Lodge seeking post-operative respite care. I was greeted with great kindness and made to feel instantly at home. Nothing was too much trouble and the warm friendly staff went out of their way to tend to my needs. I realised I had made the right decision from the moment I arrived to the time I left. Should I need similar care in the near future I would without hesitation go to Leonard Lodge."
Nick Ccarehome.co.uk rating: 4.75 out of 5
"Mum has complex physical and mental health needs. The staff all know mum and so their best for her."
P Ccarehome.co.uk rating: 4.5 out of 5
"My husband is a resident here and we find it perfect in every way. The staff are so caring, food is good and varied. I would recommend it to anyone."
Ivy Ccarehome.co.uk rating: 4.92 out of 5
"I spent 2 weeks post operative care at the nursing home. Overall I enjoyed my her stay and found the staff to be kind and considerate. I commend the staff in particular and would recommend the nursing home highly."
E Gcarehome.co.uk rating: 3.83 out of 5
"My mother needed emergency respite following the hopsitalisation of my father. They are both in their nineties. My mum was very apprehensive about having care but the manager and staff could not have been more helpful and supportive. While in th home mum made many friends among residents and staff and had othing but goo experiences.It was such a releif for m dad to kow shw was happy and cared for,"
David Wcarehome.co.uk rating: 4.55 out of 5
"The staff try very hard to make this a home from home and do their best to control the residents, who because of their problems, do not always behave as they once would have done."
Tony Hcarehome.co.uk rating: 4.36 out of 5
"The friendly, caring, patient and helpful attitude of the staff seems to me to be excellent and that I think is more important than anything else. The imperfections are mostly inevitable when a considerable number of afflicted people are cared for together. Food is not always hot despite the use of covers. It is not always possible to respond to a resident's signal but the helpful and flexible attitude of the staff makes this an excellent place."
Tony Hcarehome.co.uk rating: 4.4 out of 5
"Our experience at Leonard Lodge Care home has been nothing less than excellent. From our first meeting with the manager, we knew it was the place we wanted dad to be. We knew he would be safe, secure and very well cared for. The staff are wonderful, so caring and kind, friendly and approachable nothing is too much trouble. The management and admin staff are very professional and extremely helpful and knowledgeable. I would recommend this nursing home to anyone very happy."
Linda Hcarehome.co.uk rating: 4.92 out of 5
"All staff are friendly and helpful. Only complaint is too many chips and mash all the time, not enough vegetables. Overall very good meals, but mash and chips too often."
G Hcarehome.co.uk rating: 4.33 out of 5
"My father entered Leonard Lodge in September 2016. He was 90 years old and suffering from dementia and totally dependent on 24/7 nursing care. From the outset, great thought and sensitivity to his needs were demonstrated with staff adjusting the care they provided to ensure he was always given the right help at the right time. Also, my family who visited Leonard Lodge were warmly welcomed with time always made to discuss any concerns that arose. I can't speak highly enough of the team. Thank you."
K Icarehome.co.uk rating: 5 out of 5
"My mother has recently stayed at Leonard Lodge for respite care following an extended hospital stay and residential rehab. I felt that it was important to share our experience with others who may be considering the need for a care home for a relative. Every aspect of our journey from the initial point of contact with the management of Leonard Lodge through to the admission and then the care that Mum received was of an excellent standard. Every member of staff that I had the pleasure to meet and deal with was friendly, courteous, extremely professional, helpful and very quick to respond to our needs. The nursing and care team were absolutely fabulous in dealing with Mum, they were attentive, kind and were very careful to ensure everything was done in a dignified way and that Mum never felt embarrassed or uncomfortable. They respected her wishes at all times, reassured her and comforted her when it all felt strange and went out of their way to ensure she always had what she wanted. The food was of a high standard, Mum had most of her meals in her room and they were always served hot and well presented. The staff very quickly learnt her likes and dislikes which goes a long way in making someone feel relaxed and settled. Mum's respite was a great success and I would like to thank all the staff at Leonard Lodge."
Dawn Wcarehome.co.uk rating: 4 out of 5
"When my mother first entered Leonard Lodge in May 2012. My sister and I chose it because of the activities/entertainment provided and the lack of bad smells on entering the building. All of this has deteriorated over the last months. But over the last two months or so, since the new manager was appointed the cleanliness and extra staff required has improved. There is still areas that need improving such as staff members and more activities but overall the care has much improved. My mother seems happy and cared for."
Sue Hcarehome.co.uk rating: 3.08 out of 5
"Since my aunt has been at Leonard Lodge she has greatly improved, happy and settled. My aunt's carers are great, always smiling no matter what and work exceptionally hard under challenging conditions, always aware if auntie is having a bad day. The management are equally as good, always willing to make time to help and answer questions. Overall I would be mortified if I had to move my aunt at any time."
Teresa Ocarehome.co.uk rating: 4.17 out of 5
"My husband has been a resident for a short time, but we have found the care and attention he has received has been very good. The staff are very friendly and helpful and I am pleased to have placed my husband in your care home."
Susan Bcarehome.co.uk rating: 4 out of 5
"The outstanding feature of this care home is the dedicated and care from the staff in the dementia ward. All residents are well cared for and there is very secure staff environment. Residents are always well fed. Visitors are made to feel very welcome. The home is very well run by an excellent manager."
Mark Ncarehome.co.uk rating: 4.17 out of 5
"My father was admitted on Saturday the 2nd of July. We were very impressed with the understanding, compassion and help the staff offered. From carers to management they have guided us and our dad from the beginning. His room is sufficient in size and clean and bright. Even though he is limited with what he can do - he has help which is always pleasant and he says everyone who comes to him is always kind and cheerful. Truly a lovely place to be for him which is very reassuring for our family. Many thanks Leonard Lodge."
Sue Tcarehome.co.uk rating: 4.08 out of 5
"My mother received excellent care here, she was well looked after. The care team and the nurses were all extremely caring and put my mothers best interests first. I couldn't have asked for better people taking care of my mother. I feel my mother was in the best place at this stage of her illness. I am so grateful to the manager for all the help he gave me, enabling my mother to go to Leonard Lodge."
Yvette Marie Kcarehome.co.uk rating: 4.58 out of 5
"When I was told my Sister would need full-time nursing care I was very anxious to do the best for her . After viewing several care homes we went to Leonard Lodge and immediately felt a sense of relief. The front of house is welcoming and the staff are very understanding and helpful with their advice . My sister became a resident, and straight away I could see the nursing staff , hostesses, and all other staff dealing with my sister's care were 1st class. We would visit at least once a day at various times and my sister always looked comfortable and well cared for and on a good few occasions there would be a member of staff sitting chatting with her. The nursing staff would brief us on her mood , health , etc and were always very professional and caring. She was always treated with kindness , care and dignity, and would often tell us how lovely the ( Girls) staff were. We are truly thankful to all the staff at Leonard Lodge, and I would find it very difficult to find a negative comment ."
Laraine Scarehome.co.uk rating: 4.67 out of 5
"It is a wonderful home, clean, friendly and nothing is too much trouble for the staff."
Anita Scarehome.co.uk rating: 5 out of 5
"My aunt has been a resident at Leonard Lodge for one year. During that time the staff have been patient in getting to know and understand my aunt. Whenever I have visited I have been aware that staff are often in the bedrooms talking to the residents, often sharing memories but at the same time offering companionship and times of interest and stimulation in what could otherwise be a boring and lonely existence. General care and hygiene always seem to have been well carried out."
Barbara Pcarehome.co.uk rating: 4.64 out of 5
"I cannot rate this care home and it's staff highly enough. They were all very caring and helpful and nothing was too much trouble. The food was very good and my mother ate properly for the first time in a month. There is a lovely safe garden to sit in and the rooms and all other areas are nicely decorated and very clean. Can recommend the care home. Thank you."
Linda Lcarehome.co.uk rating: 5 out of 5
"The care and support I received at Leonard Lodge Care Home was exemplary from the top management to the chefs, cleaners and odd job man. I arrived by ambulance at approx 4.30pm after 10 days in the hospital with 2 drains from my stomach and legs swollen like tree trunks. I was asked about evening meals and a wash/cream of my legs. By 7.45 I had had my meal legs attended and in bed extremely comfortable. I was overwhelmed. This care and understanding lasted for all the 3 weeks I was resident. I observed all staff night and day who gave the same care to every patient. Thanks to Leonard Lodge Care Home."
Joan Vcarehome.co.uk rating: 5 out of 5
"Clean, bright and relaxed feel - staff all dedicated friendly and happy. Very well run."
Ralph Hcarehome.co.uk rating: 4.82 out of 5
"My mother-in-law has very recently moved into the above home. Having spent 6 weeks in the hospital. On arrival, she was in a bad state of health and cleanliness. The care has looked after her and the improvement is unbelievable. Well done!!"
Brian Wcarehome.co.uk rating: 4.33 out of 5
"My wife has been a resident here for approximately six years and has always been treated with the utmost loving care and attention. I cannot give enough praise on the caring staff."
L Wcarehome.co.uk rating: 4.73 out of 5
"My mum has been living at Leonard Lodge since August. I must praise the staff for their professionalism, care and kindness shown, not only to mum, but also to the rest of the family. All mum's medical needs have been met quickly by the fantastic nursing team. Mum is content, comfortable and very well cared for here. I don't think her needs could be met, any better, in any other home."
Diana Scarehome.co.uk rating: 5 out of 5
"Since the last inspection there has been a vast improvement. The management have worked very hard. The staff seem to be happy and the team work is excellent. When I visit which is daily I am always welcomed. My wide is very complex case and I feel confident that she is being well looked after."
Reginald Fcarehome.co.uk rating: 4.5 out of 5
"My father-in-law was accepted to be placed in Leonard Lodge ... but unfortunately dad had taken a turn or the worse having had a heart attack. The manager of the said care home was so understanding and held dads room for him, as it seemed that dad was making an improvement. On viewing the home, it was clean, the staff seemed very caring. The residents all looked very happy and satisfied. I went to the home on three occasions and each time I felt the same atmosphere ... I really was hoping dad could have seen his day there, however, he is poorly and is about to go to a hospice. I would like to say thank you to the manager and his staff for the compassion shown to us. I would recommend Leonard Lodge, however, am unable to mark other categories."
Carmen Acarehome.co.uk rating: 4.8 out of 5
"As a family our worries and stress are took off our shoulders knowing and seeing the care, compassion and communication by management and staff that our dad has received since being here, anything we ask is catered for, we know when we go home he is safe, couldn't wish for anymore. I would recommend to anyone."
David Acarehome.co.uk rating: 5 out of 5
"My husband who had metastatic cancer spent the last 2 weeks of his life at Barchester Leonard Lodge Care Home following a short hospital admission. The facilities are fantastic including a beautiful garden which he enjoys for a number of days. However, more importantly, the staff were amazing. They were very welcoming and supportive of both my husband and myself. The care could not be faulted. I will be forever grateful."
Margaret Bcarehome.co.uk rating: 5 out of 5
What happens now?
Are you ready to discuss your individual care requirements? Pick up the phone and talk to us, book a visit to our care home or come and take a look around our facilities.
Care enquiries
New care enquiry phone lines are open 8am - 8pm
01277 508451
All other calls
Our fees and contract
We want to be as transparent as possible about how we charge for the different services we provide as well as what's included in our contract. Please click the links below to find out more about our fees and contract.
View typical fees
View Our Contract
Useful downloads
Here to help you make the right decision about your care requirements.
99