What our families say: Latimer Court Care Home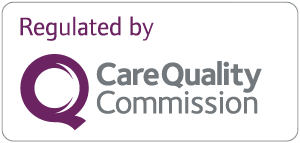 "My mother was very well looked after during her short stay at Latimer Court. She was admitted at very short notice, and the manager was very efficient and facilitated her arrival with professionalism and dignity. Thanks for looking after my mum."
R D
carehome.co.uk rating: 3.83 out of 5
"Latimer Court is excellent the care is second to none. The food is 1st class the admin staff go the extra mile for you. I can praise the place or staff enough."
J W
carehome.co.uk rating: 5 out of 5
"The staff are kind, caring committed and welcoming. They try to accommodate requests and suggestions. They convey enthusiasm for the care home and its residents. I feel a lot of confidence in entrusting my loved one to their care."
S B
carehome.co.uk rating: 4.83 out of 5
"Lovely staff, very caring and helpful. Some management are not helpful."
P L
carehome.co.uk rating: 4.1 out of 5
"I have found the staff at Latimer Court so helpful each time I visit or telephone to see how my husband is. My husband is quite happy living at the home and he finds the staff helpful to his needs."
Beryl P
carehome.co.uk rating: 4.83 out of 5
"Friendly and helpful staff. Any problems are solved straight away."
V P
carehome.co.uk rating: 4.58 out of 5
"My father became a resident (nursing facility) at Latimer Court in Sept 2020. From the phone calls I made to confirm details for his travel/move, to his arrival, everyone was polite and extremely helpful. On arrival, all staff were very kind and helpful in settling my father into his room. The room was immaculately clean and tidy and offered everything one would need, especially a great size en-suite, all of good quality. It was the happiest I'd seen/heard my father in a long time, his first words the next morning were 'it was the best nights sleep he'd had in a long time'. He settled in very quickly and always said how lovely and efficient everyone was and the variety of menu choice was fantastic! Unfortunately, he became very ill (due to medical problems) and all I can say is that the staff in all areas were more than fantastic. I never felt/or had the need to keep calling as I was updated with details most days. I would not hesitate in recommending Latimer Court. Thank you."
Sherrilee S
carehome.co.uk rating: 4.58 out of 5
"I did not want to go into a home at all, but my time at Latimer has changed my mind, and I can only hope the next placing will be something close, but I doubt it will be any way or any near as good."
J S
carehome.co.uk rating: 4.33 out of 5
"Unfortunately due to COVID, we have only just been able to visit and Dad came here from the hospital. We have always had updates via phone, which have always been excellent. The staff we have come into contact with have been first class, and Dad appears settled."
Lesley B
carehome.co.uk rating: 4.08 out of 5
"Mum has been admitted to Latimer Court after a stressful time at home. Although COVID has meant visiting restrictions and complications, everyone at the home has been extremely helpful and keen to ensure Mum has settled in. Any queries we have had have been dealt with as soon as possible. The staff are very friendly, polite and helpful. Mum seems to have settled and is happy."
Pauline R
carehome.co.uk rating: 4.58 out of 5
"Sadly my wife passed away 28th April 2020. This was obviously during lockdown and I was unable to be with my wife at the end. The nurse on duty on that day and staff made the most devastating time of my life as pain-free and as bearable as they possibly could. I am in awe of their dedication, skill, loyalty, professionalism etc. I could go on, the staff are all angels spelt with a capital A. If worth were measured in pounds sterling the staff would all be rich. I will never forget the love, the tender care, the attention to detail shown to my wife in her almost 3 years at Latimer Court. From myself and my family our sincere and heartfelt thanks."
Ivor W
carehome.co.uk rating: 4.92 out of 5
"An incident occurred in Woodbury Lounge on 4th February. Approximately 10-12 residents (all 3 units) were enjoying joining in when one of the residents collapsed and fell, shaking violently for 3 minutes. He was put in the recovery position. Doctors, by chance, were on the same floor and he checked on the patient. The remaining residents, some of them quite vulnerable, sat quietly and then were ushered by the activities people next door, where the lesson continued. They care, no tears, or panic. The staff, nurses, carers, activity coordinators behaved very professionally. Well done!"
Dorothy C
carehome.co.uk rating: 3.67 out of 5
"Memory Lane for those on their dementia journey is a truly lovely, safe environment for loves ones. Staff are extremley caring, kind and considerate of each individual's needs. I know my mom is in the best place for her complex needs to be met with complete dignity and the last 2 and a half years, she has received excellent care and kindness."
A W
carehome.co.uk rating: 4.92 out of 5
"My mother in law came to Latimer Court in June 2019. We visit at least every month and each time we have been the staff have been excellent. Sheis very happy here and she is well cared for. The home is always clean, tidy and fresh."
C A
carehome.co.uk rating: 5 out of 5
"Care is very good. The centre is always welcoming."
W H
carehome.co.uk rating: 4.45 out of 5
"Latimer Court is always welcoming to my grandmother. She loves coming here and says it's like being on holiday."
J S
carehome.co.uk rating: 5 out of 5
"My mother moved to Latimer Court in August. she was initially unsettled but the staff who worked with her have been very kind, caring and supportive in helping to settle her in, she is now calmer and more content. The nature of her needs has required a lot of one to one, which has been well met. Communication in some situations could be clearer."
L C
carehome.co.uk rating: 4.91 out of 5
"New manager has only moved to Latimer Court in last few weeks but there are already significant changes for the better. Always been pleased with level of care for my aunt but recently TV programmes in lounge have been more appropriate, she looks better dressed, her hair is neat and tidy. Very pleasing."
David C
carehome.co.uk rating: 4.33 out of 5
"Staff are excellent, caring and lovely to residents. Activities such as the singing activities session and the school visits are excellent. Facilities are lovely. Hospitality staff very caring. Only negative is that the staff have to work long shifts and there are not enough of them on at weekends."
R W
carehome.co.uk rating: 4.58 out of 5
"The care given to my Mum during her end of life care was exceptional. All the nursing staff and care assistants who have been involved in her last few days have shown such kindness and empathy for her circumstances and towards us too. They have gone beyond their professional duties. Thank you."
E G
carehome.co.uk rating: 3.9 out of 5
"The most welcoming care home, providing a lovely home for our much loved Mum."
N H
carehome.co.uk rating: 5 out of 5
"The staff are wonderful and truly care for Mum. The environment is safe and I am very confident in leaving Mum at Barchester Latimer Court. The home is always immaculately clean and well run."
S G
carehome.co.uk rating: 4.75 out of 5
"The staff are always friendly, helpful and caring. Everything is homely and clean and there is a wide range of activities which is great for all the residents. They always seem happy and comfortable."
A G
carehome.co.uk rating: 5 out of 5
"As a resident since 2014, there are almost 5 years to draw on! However, I will limit it to the past 12 months. When Latimer Court opened in February 2013 my late husband was the sixth resident. I visited him regularly and had no problems with his care. The staff were excellent with him and myself (as a visitor). When he died I tried to manage at home (I was diagnosed with Parkinson's in 2000), but once my house was sold I chose Latimer as I was so familiar with it. There have been a few 'niggles' but generally, I have been happy and comfortable. I realised this depends on other residents and respites. I sometimes feel that the respite residents are favoured more than the residents. Often they have complicated medical needs - too 'advanced' for Latimer's staff and facilities. The activities team is doing well - always something interesting. I enjoy my food here and have been grateful for the care received."
D C
carehome.co.uk rating: 4 out of 5
"My wife has been at Latimer Court for just over two years. Through what has been a busy, turbulent time for the management and staff, my wife's care has not slipped and she remains safe and well looked after. The staff, from reception, domestic, kitchen, carers, all are to take credit in that they all play their part. This does not happen by coincidence but by management doing their jobs. Overall, one great team. Well done everyone."
I W
carehome.co.uk rating: 4.92 out of 5
"My wife has been a Latimer Court care home for just over two years. My wife has a rare form of Dementia Posterior Cortical Atrophy (PCA). We have had two very challenging years, as a couple, including our wider family and friends. Normally I would start this process by thanking the management and then staff. We, my wife, myself and family would like to start by thanking staff from house maintenance, laundry, kitchen, office, reception, nursing, carers, they have all to a person ensured my wife's care as been first class. This doesn't happen easily, and the management of the home has gone through lots of change recently, putting that aside if management isn't working well then, nothing else generally does. It says in the review comments please don't mention names, I, my wife and resident at Latimer Court, want to take this opportunity to say from our hearts a massive thank you to you all."
Ivor W
carehome.co.uk rating: 5 out of 5
"I enjoyed my stay in Latimer Court as I was made very welcome by all the members of staff. They were a great support at my low times and their friendliness and care for me I could not fault, which was perfect to aid my recovery from a major operation."
S P
carehome.co.uk rating: 4.92 out of 5
"My 87-year-old mother, living with Alzheimer's has just spent 3 very happy weeks here in residential respite care. The staff made every effort to help her settle in and feel welcome, including laying on a truly wonderful birthday party. They quickly got to know her and understand her needs and she was well cared for. I also really appreciated the sensitive support and advise I was given during this first experience of Mum being in care, which followed a very stressful period for mum and all the family. Many, many thanks indeed."
H C
carehome.co.uk rating: 4.75 out of 5
"My Mother in Law was treated extremely well, with care, dignity and kindness. She really enjoyed her respite break and is considering the future now. She couldn't have been any happier and seems to have picked up physically and mentally due to regular tasty meals, drinks and care. All staff are to be praised for their friendliness and kindness. She will return for respite and she would consider the home as a permanent possibility in the future."
Sharon S
carehome.co.uk rating: 4.67 out of 5
"Excellent care. Kind and attentive staff. Interesting and imaginative activities. Clean and well-furnished room. A very happy stay."
A P
carehome.co.uk rating: 5 out of 5
"The home has a lovely atmosphere; mainly due to the friendly and caring staff of all roles. Whenever we have asked, help has always been provided. My mother has commented that this is the nicest place she could be if she can't be in her own home."
Alison G
carehome.co.uk rating: 5 out of 5
"Mom has been at Latimer Court for 12 months now and is extremely well cared for on the Residential Dementia wing. The staff are so kind and understanding of her dementia and as she has deteriorated over the year she is treated with complete dignity at all times. The understanding and patience the staff have is wonderful and they are such a great team. She is always dressed lovely and encouraged to join in with activities. It's always nice to visit as we are all made welcome at any time The family know she is safe and well cared for 24/7 which is a great relief to us all."
Anne W
carehome.co.uk rating: 5 out of 5
"My wife has been at Latimer Court Worcester for almost one year. This is a simple and straightforward update. One year on my wife's dementia has progressed. The change has been very difficult. The care has not changed - it was excellent on day one and continues to be excellent. I would like to thank all the staff for their efforts and care this year."
Ivor W
carehome.co.uk rating: 4.92 out of 5
"During our visits, staff have been friendly and supportive and always shown great professionalism with regard to Grandma. The care home and surroundings are beautifully maintained. There has been a marked improvement in Grandma's health and well-being, thanks to a healthy and varied diet, a range of activities to stimulate and encouragement to participate in social and engaging activities. We feel confident that Grandma is safe and well cared for."
W H
carehome.co.uk rating: 5 out of 5
"My mother moved to Latimer Court during 2015. The care she has received has been second to none. There are no words to thank all the staff from management to housekeeping who cared for my mom. Thank you Latimer Court from grandchildren, great-grandchildren and me, her daughter."
S O
carehome.co.uk rating: 4.67 out of 5
"I came to the street party for the royal wedding. A fantastic day. The staff went the extra mile and put on a fabulous day for all the residents. My parents are 85 and both danced and sang along to the music. The staff are so kind. I cannot praise them enough."
J P
carehome.co.uk rating: 4.92 out of 5
"I am always so pleased to see grandad being encouraged and supported to take part in activities at the home. The care staff have taken time to get to know his love of music and being a retired engineer, his need to be kept busy fixing things! The staff are helping us to keep him happy and enjoying his life, despite dementia. He is never just sat alone in a chair like the old care home stereotype!"
A M
carehome.co.uk rating: 4.92 out of 5
"My father has been in the home since end of December 2017. The staff and management have helped enormously to aid in the transition for my father and also helped family too at a very difficult time. I cannot praise enough the staff. The staff are wonderful to my father, very kind, caring and show him respect and they possess a lot of patience. Without hesitation, I would recommend Latimer Court."
Julie P
carehome.co.uk rating: 4.92 out of 5
"It is a very difficult decision to pass the care of a beloved parent to others but the staff of Latimer Court were exceptionally kind and helpful and my dad was very comfortable and safe for his last weeks. I would highly recommend this care home. It is spotlessly clean and comfortable and my dad used to say "this room is very well appointed". It was no hardship to visit Dad daily, as we did, as we were always made very welcome by the management and staff. Following his recent death, they have been so kind and considerate and we will miss seeing them all."
Sheila M
carehome.co.uk rating: 4.67 out of 5
"We needed to stay away for a few days because we were having a wet room put in place. We found everyone at Latimer Court to be so kind and helpful, it put us at ease straight away. If we should need a time away again, Latimer Court would be the first call we would make."
Jean W
carehome.co.uk rating: 5 out of 5
"I come in every day. Everything is good. If it isn't I highlight it to a member of staff."
V G
carehome.co.uk rating: 4.33 out of 5
"At a very difficult time, whilst desperately searching for a "safe", suitable home for my wife, Latimer Court was recommended by a friend of a friend. My wife is now resident at the care home and has settled really well. At only 62, we needed to be sure that my wife was safe and secure. The management, staff and all connected with Latimer Court have made the transition from hospital to the home as stress-free as it could possibly be. I would be very confident in recommending to others this care home."
Ivor W
carehome.co.uk rating: 4.83 out of 5
"I came home from Latimer Court feeling much better for the care and attention I received there. The surroundings were lovely, the garden and patio extremely nice on a sunny day and all the facilities were excellent. Food and drink were reasonable (I believe it was the chefs holiday). The staff were friendly and helpful and helped to make my stay enjoyable."
Ena E
carehome.co.uk rating: 4.17 out of 5
"The moment I telephoned and spoke to admin, then the manager, I was very impressed with the support and quick service for my mother who has dementia. On arriving at the home to see my mom, all staff made us welcome and introduced themselves. The dementia journey has been made more bearable for the family and mom is safe."
Anne W
carehome.co.uk rating: 4 out of 5
"Staff are always helpful when needed. Exercise classes are super. All rooms are cleaned every day. Latimer Court, in my opinion, is such a super place to live in."
O L
carehome.co.uk rating: 4.17 out of 5
"Service and staff are very helpful, cheerful and always ready to help. I have no complaints. Room is very comfortable and entertainers and demonstrations i.e. Exercise classes are most enjoyable, also flower arranging."
J B
carehome.co.uk rating: 4.83 out of 5
"I feel very comfortable and am being very well looked after. The staff are all very pleasant and seem to be of a very high calibre, as is the food. One day when the main meal was not to my taste, the Chef prepared an alternative for me."
David W
carehome.co.uk rating: 4.92 out of 5
"My mother has been staying at Latimer Court for several weeks, the care she has received is 1st class. The staff on her unit are wonderful in every respect, from the cleaners to nurses. I would not hesitate to recommend Latimer Court to my friends (and have), mom's G.P. and her social worker. A big thank you to all at Latimer Court."
Sue O
carehome.co.uk rating: 5 out of 5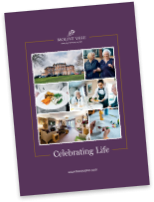 Read our brochure 'Providing great quality care and wellbeing' for more information on how we're here to help you and your loved one.
Read brochure
Food & Nutrition
Activities & Events
Care & Facilities
What happens now?
Are you ready to discuss your individual care requirements? Pick up the phone and talk to us, book a visit to our care home or come and take a look around our facilities.
Care enquiries
New care enquiry phone lines are open 8am - 8pm
01905 409 294
All other calls
Our fees and contract
We want to be as transparent as possible about how we charge for the different services we provide as well as what's included in our contract. Please click the links below to find out more about our fees and contract.
View typical fees
View Our Contract
Useful downloads
Here to help you make the right decision about your care requirements.
97