What our families say: Kingsland House Care Home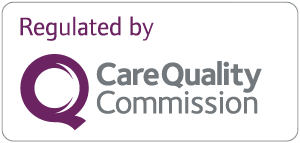 "The staff are always friendly and helpful. The facilities are very good and activities are organised regularly for residents."
Janice N
carehome.co.uk rating: 4.08 out of 5
"Very good. Just brilliant. As a family, we are over the moon with the care, and the staff are always there for us."
Steven L
carehome.co.uk rating: 5.00 out of 5
"Light, airy, friendly care. My friend seems very happy."
J I
carehome.co.uk rating: 4.08 out of 5
"From day one, the staff have been friendly, helpful and welcoming. The room is lovely and clean, and things were rearranged to cater for Mum's needs. Entertainment really y good and engaging for the residents, especially during the Jubilee celebration. Food always looks and smells delicious. Mum is always treated with respect and is always clean and tidy. Management is very approachable and helpful. Thank you to all staff."
M M
carehome.co.uk rating: 5.00 out of 5
"Staff are not appreciated or respected by management or higher staff. Overheard manager shouting at staff and telling them how bad of carers they are and wouldn't give them a reference in future. Staff constantly changing and now I can see why, with management like this."
S B
carehome.co.uk rating: 1.58 out of 5
"Surroundings are important to my Mother so the high standard of decor and the welcoming reception area with tea, coffee and cakes available was perfect for her. The range of activities on offer is very good and there is usually something that the resident, whatever their ability, can participate in. The staff are hard-working, caring and friendly, and although there has been a turnover in part due to Covid-19, I understand that the company has recruited. Going forward we have been told that each resident will be allocated a keyworker which will improve communication with relatives. Understandably, as with any care home, there have been a few issues along the way but the manager always has a listening ear and things are usually sorted quickly. Visiting during the pandemic has been enabled and welcomed wherever possible. I'm sure the residents are looking forward to spending time in the colourful gardens as the weather improves."
S D
carehome.co.uk rating: 3.92 out of 5
"I love being with other people and the food is very good. We are always doing happy activities. I have some nice friends here so I do not feel lonely."
K A
carehome.co.uk rating: 5 out of 5
"Considering what has happened over the last two years and I think the staff and management have done extremely well under the circumstances. Had a couple of things that needed sorting which was sorted. Overall very pleased."
D H
carehome.co.uk rating: 4.17 out of 5
"Kingsland House has a warm, caring feeling, right across the home. Staff are friendly, smile all the time and build warm relationships with residents. They are keen to get to know each person as an individual, including likes/dislikes, and personal interests. The level of care is very good and careful records are kept. Nursing staff and senior carers make time to talk to relatives and listen to any concerns. The single-story building eases any worries about the use of stairs. The home provides a light and bright environment, always well kept. Meals and snacks are generous and freshly made. There is a busy range of activities across the week, well planned to appeal to a variety of interests."
K L
carehome.co.uk rating: 5 out of 5
"There have been some small issues but once I had spoken to the manager it was always followed up and sorted. The staff are very caring. The home is very clean and well presented. It has a very friendly and warm atmosphere on arrival."
C G
carehome.co.uk rating: 4.08 out of 5
"We moved my dad here from another home, due to the fact that it is all on one floor, the corridors are wide and bright, the rooms look out onto gardens, the dining room has tables laid with white table cloths, knives and forks, the sitting rooms are pleasant, airy, well furnished, the bedrooms are nicely decorated and overall it is very reminiscent of a modern hotel. A few months after Dad moved in, he is putting on weight, seems healthy (he has serious dementia), likes his surroundings, enjoys the view of the flower bed outside his window, is living in a lovely home that does not leave me feeling guilty when I say goodbye. There is a bird table outside his window, but he is usually more interested in the pigeons and seagulls that sit on the chimney (looking for warmth we think, now that winter is approaching). Overall, I am very pleased that my Mum found this home for him as the staff are kind and considerate, enjoy his personality and treat him with respect."
James G
carehome.co.uk rating: 4.42 out of 5
"We were very apprehensive about Dad living in a care home. We visited many care/nursing homes leading up to Dad's move to Kingsland and none of the ones we had visited gave us any peace of mind about dad being looked after, cared for and made to feel part of a family. Kingsland had an immediately pleasing entrance and the staff were instantly warm and receptive. They listened to what we needed to know about how they could cater for dad's needs and told how they would meet our expectations. The home is very comfortable and furnished to a high standard. It does not look like an 'institution' but like a home. A very important element for us was that dad would be stimulated and involved in daily tasks or routines that improved his enjoyment of life whilst at Kingsland. The range of activities is very good and we are looking forward to times when greater outdoor activities will be possible. The food is also of a high standard and freshly cooked."
Silvia A
carehome.co.uk rating: 3.92 out of 5
"Have had a sense of patients not being prioritised/respected as they might be. Garden area outside my dad's room is not attractive, nothing to look at i.e. bird tables, plants, chairs not around tables to welcome guests to take residents out there. Sanitary protection piled up on dining tables (in packets so clean, but still!) Very hard to get staff to come and assist with toileting, never seem to be the right people or enough of them available! Can wait ages at door - understand Covid makes this trickier, but not always very welcoming - caveat is I visit at weekends so can't comment on activities, etc. on weekdays."
C D
carehome.co.uk rating: 2.9 out of 5
"After recommendation Kingsland in Shoreham and visiting the home on two occasions prior to mum moving in, we were as a family, greeted, respected and above all, we just knew and that positive feeling mum would be cared for. After moving mum from a previous provider on 7th April, we are thrilled to see our mum eating well, joining in activities being cared for by the most amazing nurses and above all to see her thrive."
S F
carehome.co.uk rating: 5 out of 5
"When my mother suddenly passed away, we were left struggling to care for and support my elderly father, who has dementia. We looked at many care homes but found that Kingsland House rose ahead and shoulders above the rest for the level of care we needed. The staff have always been friendly, professional and supportive. Once my father has settled a little, he became less confused, and we were able to move him to another unit."
Paul S
carehome.co.uk rating: 4.42 out of 5
"My mum has been in Barchester Kingsland House Care Home now for over three years. The staff and care she gets cannot be faulted. Since the pandemic hit, they have continued with the highest level of professionalism and throughout last this year, have always put the needs of the residents first. I applaud their hard work and as we come out of lockdown, with all residents who can be vaccinated now having had their second jab, the future is just a little brighter for all staff and residents."
Ann Y
carehome.co.uk rating: 5 out of 5
"The staff at Kingsland House are fantastic always approachable, professional and friendly. We are more than happy with the care and attention my wife is receiving. I am now able to have a bedroom visit with her, and the inside of the home and her room are extremely clean and homely. Highly recommended."
Roger B
carehome.co.uk rating: 5 out of 5
"As a weekly visitor to this establishment, I have found your personnel have treated me well, especially the reception staff. You have provided an excellent visitors room during this difficult time. Car parking facilities are excellent, as well as your email updates."
David W
carehome.co.uk rating: 4.64 out of 5
"My husband appears well looked after and settled. He is treated with affection and respect. The new visitor suite is very comfortable and clean."
S M
carehome.co.uk rating: 5 out of 5
"I've been very impressed with the care given to Mum since she has been in Kingsland House. It was a very difficult time when Mum first arrived, in many ways, but they acted professionally, efficiently and in a very caring manner. The staff are always very friendly and efficient and the visiting, within the COVID-19 rules, has always gone very smoothly. Mum seems very happy and healthy. Thank you Kingsland House."
Stephen F
carehome.co.uk rating: 5 out of 5
"Despite not being able to visit since March, I am confident that my mum is well looked after and kept safe. The staff at the home are fantastic and always very professional."
Jamie G
carehome.co.uk rating: 4.42 out of 5
"I am very proud of the way all the staff have been managing through this pandemic. They are all very professional, caring and the residents are lucky to be under their care. My Mum has been been in the home for 3 years now and still loves it. I have had outside visits and the booking system has worked well for me. They have had to deal with difficult situations and have done so in a very professional manner. Last week my visit with my Mum was shorter than normal as she wanted to get to a 1970's themed party so this reinforces her joy at living in Kingsland House. At the end of the day, the staff and other residents are Mum's second family. Thanks everyone and I will continue to bring the biscuits."
Ann Y
carehome.co.uk rating: 5 out of 5
"Very soon after Mum became a resident, the home went into lockdown. All the staff have been very helpful, polite and cheerful. Each time I speak to Mum, she tells me how kind all the staff are. She enjoys the activities, has made new friends and is generally very happy."
M F
carehome.co.uk rating: 4.58 out of 5
"My first impression was a peaceful and welcoming atmosphere and very clean. The staff are very friendly and attentive, I feel very happy that my husband is in a safe environment, they have also been very supportive in encouraging to improve his mobility."
R L
carehome.co.uk rating: 4.5 out of 5
"Extremely impressed with the home, clean, tidy, everywhere. Staff are very good and approachable. Had a couple of meals here, very nice."
D H
carehome.co.uk rating: 4.25 out of 5
"From the minute I first walked into Kingsland House, there was a warm atmosphere that feels welcoming. It felt right from first impressions onwards. Kingsland House have been amazing with my mum and incredibly supportive on her journey to end of life. They have been so welcoming and supportive to me also. Sometimes, life throws us tragedy and we have to negotiate it as best we can, I highly recommend Kingsland House for all placements but I am particularly grateful to their nursing care during this heartbreaking time. They radiate human kindness and compassion, a clear person-centred care approach with personal touches that go along way. I believe my mum was the previous manager's last intake and essentially the new manager's first, I cannot speak highly enough of both these Managers. I am grateful to them for giving me hope in a time there felt like there was none, for approaching the situation with such strength and being so kind. A big thank you to the whole team, I am eternally grateful."
Laura Jane S
carehome.co.uk rating: 4.83 out of 5
"Kingsland House, Shoreham by Sea is a wonderful nursing home. We were truly delighted by the welcome my elderly uncle received. It comes down to the staff that work there. They are professional and compassionate in sometimes difficult circumstances. As you enter everyone greets you with a smile."
Gail H
carehome.co.uk rating: 4.83 out of 5
"My wife has now been in the home for 2 1/2 years. During this period the efforts of staff and the backing from Barchester Homes have produced a gradual improvement in all aspects of the care and well being of residents. The results of this, in my wife's case, is that I believe that she is now more calm and settled and less agitated than she has been for many yhears. I visit my wife 3 times a week and rarely find her unhappy."
A D
carehome.co.uk rating: 3.58 out of 5
"The review is always good and understand fully. Everything is well covered. I always come away feeling every care is taken care of fully and with full dedication."
Marion J
carehome.co.uk rating: 5 out of 5
"I couldn't have wished for better palliative care for my sister in her final days. The staff were all very helpful and efficient and friendly and she was very relaxed and felt 'at home' with you. Thank you all. Love and blessings."
Jane S
carehome.co.uk rating: 4.5 out of 5
"My grandmother is very happy at Kingsland and always says she is 'well looked after'. We are so happy with the standard of care she receives and the staff are very attentive. The nurses are very good at communicating with us. Thank you to all at Kingsland House for all your hard work, kindness and support."
S K
carehome.co.uk rating: 5 out of 5
"The staff at Kingsland are truly amazing. The progress my father has made is unbelievable. We cannot fault the attention to detail and kindness of the staff. It is extremely reassuring to know my father needs are taken care of."
Andrew P
carehome.co.uk rating: 5 out of 5
"My wife has now been at Kingsland for more than 2 years. During this time there have always been changes going on - mainly management and staff. The effort and commitment that has been put into providing improved care during the last 12 months, in particular, have resulted in a higher level of professionalism which has, in turn, led to better care of residents. During this time I have always been sure that I can rely on staff and management to endeavour to do their best."
Anthony D
carehome.co.uk rating: 3.92 out of 5
"Caring, responsive and professional. Kingsland House nursed my father back to health after a serious illness. The team are warm-hearted and created an environment that enabled the healing process to thrive, they have done good work. My father and I are very grateful. Thank you to Kingsland House."
D B
carehome.co.uk rating: 4.08 out of 5
"My mother has been a resident here for nearly 2 years and has really settled in. The staff, nurses and carers are very attentive to her. The food menu is excellent with a varied menu every day. There is a different activity to participate in."
S S
carehome.co.uk rating: 5 out of 5
"The facilities at Kingsland House are very good and we found the staff to be friendly, attentive and caring. The management is good with an open door policy."
Derek C
carehome.co.uk rating: 4.08 out of 5
"Mum is so well cared for. Nothing is too much trouble day or night."
Irene H
carehome.co.uk rating: 5 out of 5
"My Mum is 96 years old. She is very special and it gives me great comfort to know that she is being cared for in a very professional way here at Kingsland House. Mum has been here for nine months now and from the time we viewed the care home until now I have never had the need to complain or find fault with it. The care staff are very caring and have a way of respecting the individual nature and needs of all their clients. The rooms are spotless and indeed the whole care home is spotless. Whatever time of day I arrive to see Mum there is always a presence of cleaners. The dining room and menu cannot be faulted along with the lounges and community rooms. Mum is also welcome to eat her meals in her own room if she has a day when she does not feel like getting up and out of bed. I have no hesitation of giving Kingsland House a five star rating."
Neil C
carehome.co.uk rating: 5 out of 5
"The new acting manager has made many improvements in recent months which are evident with better record keeping and a more relaxed atmosphere. The communal rooms have been refurbished with restful, tasteful furnishings. The residents have been consulted over the menu. We recently enjoyed the summer fete, sadly held indoors as we had the first rain for weeks that day. The staff are pleasant and smiley, particularly the hostess who always has a special welcome for my dog."
J P
carehome.co.uk rating: 3.73 out of 5
"My experience of this lovely home has been of the highest standard. My husband has been happy and very well looked after. The staff have just been so good to him. This has put my mind at ease about him having to go away."
Mary E
carehome.co.uk rating: 4.42 out of 5
"This care home is of a very high standard, with warm and friendly staff. It gave the reassurance that our Mum was warm and safe in her latter years."
Kevin G
carehome.co.uk rating: 4.42 out of 5
"Your kind and prompt action and guidance provided a quiet, calm, efficient, and caring space for my uncle to be moved to and for he and I to spend our few last days together so that he could die in peace with minimum fuss and disruption. I cannot thank you enough for taking us BOTH into your care when all other powers that be refused to acknowledge he was dying or listen to my pleas for help."
J B
carehome.co.uk rating: 5 out of 5
"My father was in Barchester Kingsland House Care Home and was treated with a lot of respect at the end of his life. The care was attentive and appropriate to his needs. The food was good with good variation. The room was clean and tidy and his medical treatment was excellent."
Roy S
carehome.co.uk rating: 4.58 out of 5
"It really is a care home in every way, you walk in and it is beautiful, clean, fresh and welcome. The food is well balanced and tasty, very good choice of menu every day. The staff are amazing, truly care about the people in their care. The manager and staff all work as a team. They do so many things to keep the people happy and stimulated and nothing is too much trouble for them. I am so happy my Sister is in such a lovely home."
Marion J
carehome.co.uk rating: 5 out of 5
"This a purpose built care home with good, modern accommodation and facilities. Standards are high, provided by a hard working, willing and most of all , caring staff, who always seem to go about their work with a cheerful demeanor, interacting pleasantly with the residents. All this despite pressure on staffing levels."
Lucy B
carehome.co.uk rating: 4.33 out of 5
"My mother is happy and safe. I'm concerned about the number of managers Kingsland has had since she became a resident, also the amount of agency staff. There seems to be a core of carers that understand how to address and care for people with dementia, others could do with some training."
A S
carehome.co.uk rating: 3.75 out of 5
"My husband has been here since April this year and both he and I have found everything about the home of the highest standard. All the staff and everyone connected to the home to be of a top standard."
Mary E
carehome.co.uk rating: 4.25 out of 5
"I very much appreciate the wonderful care and support given by the staff. There is always someone available to speak to me about my husbands care and well being. The home is always clean and welcoming and the food is very good. We were able to celebrate my husbands birthday there and the staff were so helpful in making this a happy occasion."
Jill K
carehome.co.uk rating: 5 out of 5
"Since the new manager has taken over the home it is so much better. The manager and her team really care about the residents and take the time to speak to relatives. My grandmother is happy and well cared for."
J B
carehome.co.uk rating: 4.17 out of 5
"Caring and attentive staff, good facilities, good nutrition."
S G
carehome.co.uk rating: 4.42 out of 5
"Mum loves her room, staff and food! It is now almost a year since she moved in and continues to enjoy and benefit from living in Kingsland House. There have been staff changes over the last few months and new and old staff remain caring and ready to help where needed."
Ann Y
carehome.co.uk rating: 5 out of 5
"Mum has been here for two weeks. She was made most welcome and well looked after. The food is good, staff excellent and mum is very happy."
Irene H
carehome.co.uk rating: 5 out of 5
"My Mum sadly passed away recently at Kingsland House after 4 happy years of living there. I cannot emphasise too much how grateful I am for the wonderful care she received. Her independence was always respected and yet she was always kept safe as she slowly needed more help. There were some management problems in that time but Mum was shielded from any problems by the caring staff. At the end of her life, the care for her comfort was at the forefront and I was supported throughout that sad time. I can only say that I highly recommend Kingsland as a caring home from home."
Ann H
carehome.co.uk rating: 4.75 out of 5
"We were very happy with the home and the staff. We have no complaints."
Kim T
carehome.co.uk rating: 4.33 out of 5
"Mum has been in Kingsland just over a week and she loves it. The accommodation is wonderful and the staff are great. I was amazed just how many activities are on offer each day. She has settled in really well and mu mind is at rest. I would recommend the home. Their caring ways are attentive to residents. I saw 10 homes and I picked the best. Most of all, mum is happy."
A Y
carehome.co.uk rating: 5 out of 5
"We were extremely worried about my father going into a care home when my mother was unable to continue to look after my father at home. He settled in very quickly and has found the staff extremely helpful and caring. Thank you. We are finding the payments very expensive but believe them to be largely in line with other similar nursing homes."
A J
carehome.co.uk rating: 4 out of 5
"Very happy with the care and safety offered at this home. The staff are generally caring and happy to help residents and family."
A S
carehome.co.uk rating: 4.17 out of 5
"My father has been in Kingsland House for 6 months. He was welcomed by the staff who continue to look after his needs and encourage him to join in with the varied programme of activities which make his life more interesting and keep him in contact with the community. There is a calm and friendly atmosphere and I and his other visitors have been made welcome. There have been some teething troubles, but these have been dealt with head on and problems overcome. The staff are patient and treat the residents kindly and with respect, though it would sometimes appear that extra pairs of hands would help. The cleanliness of the home and quality and variety of food seem very adequate and the Christmas buffet and entertainment were particularly good."
J P
carehome.co.uk rating: 4 out of 5
"Lots of improvement in the past 6 months. You need to improve dentistry appointments."
JS
carehome.co.uk rating: 4.08 out of 5
"A place you can feel happy to have your loved ones to be in. It is very warm and friendly and the utmost care is given, nothing is too much trouble. Their concern is always to make sure the person is safe and happy."
Marion J
carehome.co.uk rating: 5 out of 5
"I was shocked to be told I was going to be sent to a care home, as I never felt I needed help. To me I was a person who coped well enough at home with some help from family and friends, from my church, a family Doctor, Nurses and friendly neighbours, but worse that i needed help mentally was unbelievable no not that."
Joy
carehome.co.uk rating: 4 out of 5
"Kingsland House is a relatively modern purpose built care home. All on the ground floor so circulation for frail or wheelchair residents is easy. The home has gone through a difficult time with a number of short-term or temporary managers. This probably caused a serious drop in the care and service given to residents. However, for the past 9 months or so there has been a marked improvement in the quality of care in all aspects of care and support to the physical appearance of the premises. There are relatives meetings which give an opportunity to put forward any concerns or suggestions. The Home is clean, tidy and has plenty of stimulating aspects for residents. There are regular activities for those able to participate. The Home is surrounded by pleasant well-kept gardens. For ongoing success, it is important that there is continuity in management."
Mark F
carehome.co.uk rating: 4 out of 5
"Dad has been at Kingsland House for nearly 4 weeks. When he arrived, everything was well organised and ready for him. Without exception, every member of staff was warm and welcoming. Dad has settled in well, and is enjoying a high quality of care, excellent interactions with the staff, stimulating and fun activities and delicious food. The manager os excellent - a rare mixture of professionalism and warmth. Nothing is too much trouble."
Lorraine B
carehome.co.uk rating: 4.5 out of 5
"The nursing home has been open and honest with any problems it has faced with CQC reports. It has consistently improved its service working with relatives. Staff are patient and caring and all show warmth and compassion with my father. Since he has been a resident he is happier and content (since he lived alone). I am very satisfied with his care and think he is well looked after in both his physical and mental welfare."
Paul G
carehome.co.uk rating: 4.33 out of 5
"The family activities are always well organised and inclusive for all to enjoy. There is lots going on through the year and the staff are always full of energy and caring."
Ruth G
carehome.co.uk rating: 4.25 out of 5
"We visit a lot and are always made welcome. The new staff are perfect for the job. My friend has been in Kingsland home for 18 month now and we are really relieved at her social progress and happier self. She is happy and healthier and a bit heavier if we can say that and even we enjoy our meal times in with her when we can. We had a lovely day and brought more family to see the open day too. We hope when the new manager and team come in they stay on and stay. This home is the best there is and when my time comes I would be safe and happy here. We always recommended Kingsland and we know people are happy. The staff work wonders and thank you for all you have done."
Wendy M
carehome.co.uk rating: 4.83 out of 5
"The moment you walk into the home you instantly feel happy and calm. You are greeted with a warm and friendly face, it really does feel like home. The residents are given constant care and a feeling of being safe. The rooms are warm, cosy and clean. The food is very good, the dining area is light and clean. So much thought and care goes into everything they do. The gardens are lovely. They could not do anymore, it's just so nice. I know it was the only place I would feel happy for my sister to be in."
M J
carehome.co.uk rating: 5 out of 5
"Being a purpose-built facility, Kingsland House has a very different atmosphere to the many care homes that are converted from large old houses. In many ways, it feels more like a hotel. Everywhere is light and airy, and the public areas are spacious. The building is well maintained, and the overall standard of cleanliness is good with there being little evidence of the smells that can be common in many care homes. The staff are friendly, and mostly seem to be employees rather than agency - familiar faces being important for people with memory problems. They always seem to have time for a chat with both residents and their families, despite having busy workloads. Although our relative doesn't enjoy being in a care home, this is no reflection on Kingsland House. It gives us peace of mind knowing that she's living somewhere where she's safe and where she gets the care and support that she needs."
Paul O
carehome.co.uk rating: 4.33 out of 5
"Dad was very resistant to the idea of leaving his own home but has thoroughly enjoyed his stay so far. We have noticed how much brighter he is and how his mobility has improved. The staff are intuitive in their interactions with him and keep him cheerful and occupied. They are very welcoming and have been supportive to us all after the recent death of his wife and our mother. We can relax knowing that he is safe and happy."
Christine C
carehome.co.uk rating: 5 out of 5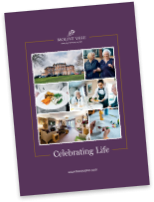 Read our brochure 'Providing great quality care and wellbeing' for more information on how we're here to help you and your loved one.
Read brochure
Food & Nutrition
Activities & Events
Care & Facilities
What happens now?
Are you ready to discuss your individual care requirements? Pick up the phone and talk to us, book a visit to our care home or come and take a look around our facilities.
Our fees and contract
We want to be as transparent as possible about how we charge for the different services we provide as well as what's included in our contract. Please click the links below to find out more about our fees and contract.
View typical fees
View Our Contract
Useful downloads
Here to help you make the right decision about your care requirements.
Frequently Asked Questions
What types of care does Kingsland House Care Home offer?

Kingsland House Care Home offers Nursing care, Residential care, Dementia care, Respite / Short stay.
91