What our families say: Hunters Care Home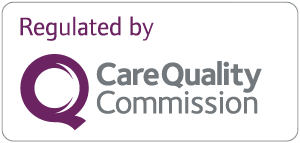 "My 98-year-old mother needed to have respite care and took advantage of a three for two weeks offer. This was to give my 98-year-old father a break - it was pleasing to see strict adherence to Covid precautions, which did not waver. My mother was encouraged to join other residents at mealtimes and for activities, which she declined. She was well-fed, warm and cared for by everyone from the management, receptionist, care staff, cleaners, maintenance men, catering and hairdressers and, in fact, everyone she came into contact with. Although she was reluctant to come, I think she will be back sooner rather than later."
Ann L
carehome.co.uk rating: 5 out of 5
"My mother-in-law came in for respite for 3-weeks. We were very impressed with the home. All of the staff were well led by the home manager. The home is in lovely surroundings and is clean and very homely. The food is excellent. Overall we were very impressed and no doubt should the need arise will return."
K W
carehome.co.uk rating: 4.92 out of 5
"We are grateful to all of Hunter's staff for making the last three and a half years of my brother's life comfortable. We are particularly grateful for the professional care that he received together with immense kindness of Hunter's team during the last few months."
T J
carehome.co.uk rating: 4.75 out of 5
"Very friendly and competent staff. Nursing care is good and as expected."
S B
carehome.co.uk rating: 5 out of 5
"The staff are very helpful and friendly. Nothing is too much trouble. The level of care is amazing."
J M
carehome.co.uk rating: 4.75 out of 5
"The care staff were very kind and attentive, and compassionate throughout my father's stay. He was very well looked after and I'm extremely glad we chose Hunters as his care centre after he has to leave his flat. I wouldn't hesitate to recommend Hunters to others who are looking for a high-quality personalised care service."
C R
carehome.co.uk rating: 4.83 out of 5
"Weekend staff are good although not enough."
D C
carehome.co.uk rating: 3.92 out of 5
"My Grandmother, at the age of ninety-eight, went to Barchester Hunters Care Centre from the hospital for respite and to get a "feel" of the care homes as she was finding it more difficult to live independently. She has been so welcomed by the staff and is always greeted when they pass her. There are lots of amenities and activities, but these are not pushed on residents, and if they prefer to stay in their room, that is respected. The grounds are kept beautifully, and the menu choices are amazing. I'm kept informed by Barchester Hunters Care Centre regularly, but most of all, my Grandmother feels safe, which gives me peace of mind."
Karen B
carehome.co.uk rating: 4.5 out of 5
"Hunters took Dad into its care during the pandemic, not the easiest time to move it. The staff made him feel welcome and recognised him from when he visited my mum - he also recognised and remembered them. He is now at end of life, and I feel well looked after and respected. I can' thank them enough."
A K
carehome.co.uk rating: 4.92 out of 5
"My mother has been a resident of Hunters for 7 years. She began in the assisted living area, moved to Hunters View as she needed more care and has recently moved to Memory Lane due to her progressing dementia needs. The standard of care provided by the team at Hunters has been excellent. The staff treat my mother with great respect and have helped her maintain her dignity. They are always friendly, compassionate and totally professional. The care home is well maintained, clean and comfortable. Activities are provided and the staff make great efforts to ensure that all residents are included and encouraged to join in. I would not hesitate to recommend this wonderful team to anyone as they work tirelessly to provide an exemplary standard of care. I would like to thank everyone at Hunters for the support, care and affection they have shown my mother throughout her stay. Their handling of the COVID crisis has also been excellent, keeping residents safe and family informed."
V W
carehome.co.uk rating: 4.92 out of 5
"My husband was in Memory Lane for 3 years and 4 months until he passed away on 13th November 2020. I cannot praise the staff enough. They treated him as part of a family. He was a challenging man, his dementia was particularly difficult to handle. He was looked after with the utmost care and affection. I couldn't have asked for more."
Iris H
carehome.co.uk rating: 4.67 out of 5
"On my recent visit, to see my mother for the first time in about 8 months I was feeling rather apprehensive about how she would be after months of Lockdown. I was therefore quite taken aback when I saw her as she looked in such excellent health: good weight, skin and complexion. She had also quite obviously been to the hairdressers recently. She was relaxed and happy despite the fact that after initially recognising me she appeared a bit uncertain as to exactly who I was (son, husband etc) but I fully expected that. I had a very pleasant visit and the staff, (who were very mindful of Covid) were very helpful- swaddling her in blankets as she sat at the open French doors. I would like to thank all the staff for their continuing care and concern for my mother and all the other residents and have no hesitation in recommending Hunters to anyone. I also appreciate the regular calls I receive if there is any incident or issue regarding my mother. Such information is much appreciated."
Nicholas T
carehome.co.uk rating: 4.83 out of 5
"I had a wonderful visit with my mum today in the new Covid secure room. It is beautifully decorated, comfortable and safe. The sound system is excellent and we could hear each other very clearly. It was everything I expect from this incredible care home and I can't wait for my next visit."
Jane W
carehome.co.uk rating: 5 out of 5
"It was so lovely to visit my friend yesterday in the new room which has been so thoughtfully converted to allow safe indoor visits. As with all the rooms at Hunters, the decor was elegant and comfortable. The floor to ceiling screen did not feel as though it was a barrier and the excellent sound system made it seem as though we were sitting in the same room together and chatting. Thank you."
Nicola G
carehome.co.uk rating: 4.58 out of 5
"We have chosen Hunters Care Centre at the recommendation of our local GP. We cannot thank enough to the management and staff members who are looking after our auntie. They are delivering excellent care, keeping us informed at all times. I highly recommend this home and I truly believe that we could not find a better place. Thank you again Hunters Care Centre for all your hard work."
Val
carehome.co.uk rating: 5 out of 5
"My mum seemed very happy with you. Only leaving because she wants to be at her home."
L S
carehome.co.uk rating: 4.82 out of 5
"The staff at Hunters have consistently gone above and beyond expectations to give my mother the best time possible, treating her with dignity and warmth and noticing all the small things that matter. Their care was exemplary and above all, individually human and kind. I would like to thank everyone who was part of my family's experience from the bottom of my heart."
C W
carehome.co.uk rating: 4.42 out of 5
"My father in law spent the last 4 months of his life here most of it during lockdown. Sadly we never really got to know the care staff but whenever we rang him he was content, never complained and always praised the food! Towards the end of his life, the communication from staff was excellent. We know he was being cared for in a good place."
Elisabeth
carehome.co.uk rating: 4.83 out of 5
"Hunters is an exceptional care home. My dearest Mum has been there for six months now and during that time I have seen such improvement in her health and wellbeing. Hunters is a lovely building in beautiful grounds but at its heart are a truly remarkable team of staff led by a professional caring and compassionate manager. Even throughout these difficult times, I have felt connected and am deeply grateful for all they have done and continue to do for my Mum."
J W
carehome.co.uk rating: 5 out of 5
"Hunters provide an excellent standard of care. The staff are always very professional, welcoming, and friendly. They provide clear guidance on the resident's care and the home routines. We are often addressed by our first names giving a sense of knowing us and more importantly residents. They go to great efforts to make my mother go out in the gardens, which she particularly enjoys. Even during lockdown staff have been highly positive, always with a smile and warm words. They should be praised for the amazing work they do for the residents and the wider community."
C S
carehome.co.uk rating: 4.75 out of 5
"Barchester, and in particular, Hunters Care Centre, have handled the recent COVID emergency very well. Communication, both by email and letter, has been frequent and informative. We felt we were kept in the picture at all times."
T J
carehome.co.uk rating: 4.82 out of 5
"Very happy."
T W
carehome.co.uk rating: 5 out of 5
"All the staff are amazing, they are always very polite, helpful and respectful of their residents. They all work so hard in caring for our beloved family and are always very helpful and supportive. They are all very friendly and jolly in their care of the residents. My relatives have been residents at Hunters Care Home for almost 5 years and in all that time they have been treated with the utmost kindness and dignity for which our whole family are very grateful. I have spent many hours visiting and have always found the staff to be nothing but helpful, kind and caring of all their residents. Many of the wonderful carers and staff have become family friends and during these difficult times, we have the utmost confidence that our relatives are well looked after and cared for, something our family are very grateful for."
Sue
carehome.co.uk rating: 4.67 out of 5
"Beautiful grounds and more akin to a hotel than a care home. The dining room and lounges are pristine and sumptuous and there is a cafe area for visiting relatives and friends which enhances the experience. What impressed/impresses me about the care home is the staff who are very friendly, compassionate and caring whilst at the same time being very efficient. My mother was initially reticent about her stay at Hunters Care Centre but is now fully engaged with the activities on offer and has made friends. A positive experience."
Sarah M
carehome.co.uk rating: 5 out of 5
"My mum was transferred to Hunters Care home for end of life care. Throughout her time there she was treated with compassion and dignity. She was so pleased with the standard of care she received. The staff kept us up to date and were so caring at the time of her passing, which has given us a lot of comfort."
R M
carehome.co.uk rating: 5 out of 5
"My mother in law is living at Hunters Care Centre at present and I just can tell that there is no better place where she could be. The staff members are amazing, very caring, feels homely and very warm atmosphere. Since we walked into the home we could notice the professionalism and attention to details of the management team who looks to know what they are doing and the receptionist who is always welcoming you and offering refreshments. I truly believe that we have done the right choice and this home is definitely a premium home with a premium experience. Thank you Hunters team for looking after my mother in law."
Valerie G
carehome.co.uk rating: 5 out of 5
"My mother transferred to Hunters from a hospice for end of life care. She was in-fact only there for a few days, but all the staff made this a comfortable time for her and our family. We were especially impressed with the care and attention to detail the manager gave us all."
R J
carehome.co.uk rating: 4 out of 5
"My mother-in-law has only just moved into Hunters, Cirencester so we do not have a full month or long enough to provide an in-depth review. To date, we are very pleased with the care provided. All the staff are very helpful, friendly and caring. Activities are provided and really good at helping integration and company for residents."
C S
carehome.co.uk rating: 4 out of 5
"Thank you for the kind and considerate way in which my father was cared for at Hunters Care Home, Cirencester. The staff were unbelievable, so thoughtful in every aspect, each and every one we came into contact with at Hunters was a real credit to their business."
Ashley B
carehome.co.uk rating: 4.58 out of 5
"I have been very happy with all the care and kindness that my mother has received during her respite care. She has been treated with care, respect and dignity. I have worked in the NHS for 30 years, and I can see that Hunters is a well-led and managed unit, with trained and supported staff members. Many thanks for caring for my mother."
J B
carehome.co.uk rating: 4.75 out of 5
"My mother-in-law went into Hunters in August with failing health and mental capacity. She spent some time in the residential area of Hunters and was extremely well cared for and supported throughout her time there. Her mental capacity declined to a point where it was decided that she needed to move to Memory lane. The Management and staff kept us up to date with her needs and behaviour, and I cannot praise them highly enough for their support and care. Her move to Memory lane was seamless, and maintenance, nursing, carers and management all supported her throughout. Thank you. She settled well into life in Memory lane, and was encouraged and included in all daily activities - sadly she passed away last week due to failing health. The kindness and end of life care was absolutely first class from all staff members. We couldn't have wished for a more dignified passing. If you have a choice, choose Hunters they are first class."
Rhiannon S
carehome.co.uk rating: 5 out of 5
"Thoroughly recommend this care home. The staff and management have been so accommodating for my father. Communication has been extremely good, very professional and caring. Thank you Hunters!"
Jude B
carehome.co.uk rating: 4.83 out of 5
"On behalf of my sister, she finds all experiences extremely satisfactory. She is very comfortable in the home, with no complaints whatsoever. Staff care and attention are first class, all meals with very varied menu and very well presented. Accommodation entirely fine. She cannot praise the staff for their care and attention enough. All in all her only slight concern and that is the possibility that she may be moved. I try to reassure her that this is not the future plan and she would be more than happy to continue her stay at Hunters."
Roy H
carehome.co.uk rating: 4 out of 5
"The manager was sensitive and kind in all his dealings with myself and my brother. I appreciate that I could always talk to him. All the staff who cared for my mother were so kind and kept me fully informed. Mum's wishes were always considered. I wish mum could have enjoyed all on offer, the beautiful setting, the comfortable social areas, the lovely dining room and the range of activities. This was not to be, however, as mum was only in Hunter's for 5 weeks before she sadly passed away."
Sarah R
carehome.co.uk rating: 4.83 out of 5
"The cooking needs a lot of improvement. It is adequate and nutritious but the cooking is very poor."
Audrey H
carehome.co.uk rating: 4.17 out of 5
"Pleasant care home with light, fresh air and pleasant surroundings. Nurses and admin staff kind and caring. Occasionally it felt as if more nurses needed."
Nigel D
carehome.co.uk rating: 4.5 out of 5
"Mum is cared for very well. All the staff are genuinely caring and kind. They will always try to make time for the residents. The home is well run and management are always happy to speak with relatives."
Suzanne L
carehome.co.uk rating: 4.5 out of 5
"My Mother was taken to Hunters Care Home from hospital in early March 2018. My Father, not being able to manage on his own joined her on 30th March. They were able to be together until Mother's death on 1st July 2018. All the staff at Hunters provided wonderful care to them both at this difficult time. Father stayed on after Mother's death and still lives there in his own room. I cannot express my thanks to everyone there for their care and consideration to every member of our family. The newspapers pick up on bad home but we should all applaud the good ones, and Hunters is the best."
Gillian M
carehome.co.uk rating: 4.67 out of 5
"Very happy with her care, Mum feels safe and happy. Many thanks for all you've done."
Bridget F
carehome.co.uk rating: 5 out of 5
"When I learned that my childhood friend has been moved to live at Hunters, I decided to visit her and I was rather taken by surprise, as this care home is not like other care homes I have visited before. The warm welcome and the hospitality I received from all the staff were amazing. It's heartwarming to see their residents having the freedom to walk around their secure gardens. Everyone was very friendly and accommodating. My friend is very complimentary of the care she is receiving and the variety of activities they have in the home which she enjoys."
C L
carehome.co.uk rating: 5 out of 5
"Mum was admitted for 2 weeks respite care which was extended due to problems with social services and continuing care support. All of the staff at Hunters were friendly, caring, helpful and treated Mum (and us) with dignity and understanding. We wanted Mum to stay at Hunters but due to social care funding, we had to move Mum back to Lancashire. Everyone at Hunters, from the enquiry desk, office staff, nurses, carers, domestic staff and cleaners were caring, friendly and professional."
Lynn H
carehome.co.uk rating: 4.67 out of 5
"My mother has been a resident on Memory Lane for almost 4 years. She has dementia. We chose the home because it felt warm, caring and comfortable. Many of the staff whom we first met 4 years ago are still working here and that care continuity is important. Mum feels that Hunters is her home and clearly trusts everyone around her. Any problems that arise are dealt with swiftly and communication is excellent. We feel mum is in excellent hands."
Ailsa S
carehome.co.uk rating: 4.17 out of 5
"Hunter's staff have enabled our mother to feel safe again. Her dementia meant she used to be frightened by small changes. Their care has helped her to feel settled and safe. Our whole family are very grateful for this."
Rebecca D
carehome.co.uk rating: 4 out of 5
"My experience at Barchester Hunters Care Centre has been very good with staff and seeing the way they handle things with the resident and the way they go about their daily work. (Very good)."
S P
carehome.co.uk rating: 4.83 out of 5
"I was welcomed very nicely when I arrived, the nurses and carers are so friendly and look after me so well. I have made friends with some of the residents and the entertainment staff are so good. I have been looked after by the chefs as I have a few allergies and they have made special food for me. I have been watched going up and down the stairs, as I need to practice as at home I do not have a downstairs toilet."
Daphne T
carehome.co.uk rating: 4.5 out of 5
"Comfortable clean rooms, friendly staff. Pleasant dining room, well presented and interesting menu with adequate choice."
Jean W
carehome.co.uk rating: 3.58 out of 5
"Quite good when you get in the swing."
Ronald B
carehome.co.uk rating: 3.92 out of 5
"My Aunt was a resident at Hunters for five years. During that time she was treated with the utmost dignity and respect by all the staff. As her needs changed we were always included in discussions and her care plan was updated and fully reflected those changes. Over the five years, the home has gone through a number of changes in Management but the staff have always remained professional and never allowed the standard of care to be compromised. The new General Manager has a wealth of experience and in my opinion is very caring and passionate, with a real desire to maintain and build on the excellent reputation that Hunters has always had. Our family wish to thank her and all the staff for the support they have given to my Aunt and our family. I would not hesitate to recommend Hunters as a safe and comfortable home for a loved one."
S H
carehome.co.uk rating: 4.75 out of 5
"My husband is at Hunters for a months respite care, I am more than satisfied with the care and facilities at Hunters. We have both received so much support during his time here. It has been a difficult month for the staff due to the extreme weather conditions, however, they have managed this extremely competently. Everyone received iced drinks, wet flannels/towels, fans and ice creams daily. They have all gone the extra mile, especially the manager. It is with great thanks to Hunters that we have managed to sort out my husband's anxiety issues and get his medication reviewed, something I was struggling to do at home."
Doreen P
carehome.co.uk rating: 4.92 out of 5
"I must say how impressed I was when I visited Hunters. I am in the healthcare profession myself. The manager was so accommodating with her time and made us extremely welcome. She spent time with my friend who needed lots of reassurance and ensured that a robust plan of care was put into place. I know how hard it is to find good managers so I do hope that Barchester truly appreciates her and the wonderful staff."
Phil R
carehome.co.uk rating: 4.92 out of 5
"The management and care provided at Hunters is exceptional. Both my mother and father have been made to feel so welcome. The range of activities and the outstanding facilities are more than we could ever have expected. The gardens are a real bonus. My mother says, "I don't think it could be better! Hunters is top of the tree. The food is excellent. It is so peaceful and the staff are really helpful and kind.""
Carol S
carehome.co.uk rating: 4.92 out of 5
"Mum continues to be happy and settled. The staff give her wonderful care and have encouraged her to become mobile again after a nasty fall. I feel confident that she is well looked after."
Alison K
carehome.co.uk rating: 4.45 out of 5
"My mother has been a resident for 2 years. In that time she has been looked after with great care and attention. The staff are all superb. There have been several management changes, but now feel Hunters is very well run. Since recent refurbishment, the atmosphere is very calm and relaxing, with many areas for residents. Food is good with many choices."
S L
carehome.co.uk rating: 4.73 out of 5
"Mum is well cared for and physically fitter than she has been for years, there are plenty of stimulative activities on offer."
Barbara B
carehome.co.uk rating: 4.33 out of 5
"Having had zero experience of care homes mother could not carry on living independently. The staff are mostly wonderful, very caring but then this is a top of the range establishment. I anticipated smell - there is none. Most of the rooms are a decent size, facilities are good, food is excellent. The staff we have encountered from manager to housekeepers have been bright and friendly. I am hoping we made the right choice - it seems so!"
Rob L
carehome.co.uk rating: 4.17 out of 5
"I have previously remarked that the home needs more staff. They manage with agency staff but I do realise that all nursing homes are suffering staff shortages. The staff work very hard and deserve congratulations for all they do. The acting manager has taken note of the food issue and it has been vastly improved. Slow cooking has meant tender meats. Well done to the manager! Happy Christmas to all at Hunters, keep up the good work. This manager is certainly making a difference."
L J
carehome.co.uk rating: 4.08 out of 5
"As a daughter of a relative (my mother), she is very well looked after and cared for. The staff are very friendly and very welcoming and I have a good rapport with them. My mother has settled in very well and they treat her with respect and dignity. There are a couple of things that could be tweaked but overall I am very happy with the care that she receives."
Sarah M
carehome.co.uk rating: 4.5 out of 5
"I have been a regular visitor at Hunters over the last year. I have to say they have had lots of changes over the last year but I am so impressed with the manager standing in. She is a wonderful lady, resident and staff focused, she is a credit to Barchester. Well done for finding her."
Pamela N
carehome.co.uk rating: 4.67 out of 5
"My Mother has been at Hunters for 18 months. She has been and continues to be given great care and support from all the staff who are truly caring. The home has a happy feel and is very welcoming to relatives. Nowhere is perfect, but the Staff always try to correct any problems calmly and quickly. Hunters have had a problem retaining a permanent Manager. But hope that is now being resolved. Also once refurbishment is taken place in New Year tired areas will be nicer for the residents."
S L
carehome.co.uk rating: 4.08 out of 5
"Staff here are excellent - caring and thorough but they are very pushed for resources and have very little time to spend any "quality time" with the residents. We visit every day but for those residents without visitors in the memory lane area, it is quite lonely and stressful. A suggestion would be for the activities teams to do a film/music session as so many on the top floor are too immobile to attend activities in the main area. Otherwise just provide a CD player and lots of musical CD's."
E B
carehome.co.uk rating: 3.92 out of 5
"I find the staff are very caring and kind. They always do their best to accommodate our requirements. As a family we are able to trust mum's care to them in the knowledge she is safe and well cared for. Dementia/Alzheimer's is a devastating disease for a family who have no previous experience of the condition. Hunters Care centre have made it more bearable for us and mum."
C C
carehome.co.uk rating: 4.33 out of 5
"Mum was in respite for 6 weeks and was looked after very well indeed and the staff there are wonderful. They went above and beyond for a difficult client who was in much pain. Can't thank them enough for the special care that Mum received and also how well we, as her family, were treated as well."
Colin M
carehome.co.uk rating: 4.42 out of 5
"My mother has received great care here. Her needs have been met kindly with particular attention to her diabetes. The home itself is safe with a lovely garden. The staff face every challenge with patience - I have been here when the residents have been very challenging."
Mary C
carehome.co.uk rating: 5 out of 5
"The home is well run and staff are very good. The premises suffer from poor maintenance, such as the need for external painting. Staff recruitment and retention are a current problem."
Peter B
carehome.co.uk rating: 3.92 out of 5
"My mother has been a resident for about five months. I have found the staff to be very friendly and caring. Paying a lot of attention in talking to the residents and calling them by name a nice personal touch and full of patience. This seems to create a happy atmosphere. Attention to activities to relieve boredom is good. Lovely venue, the gardens are a credit and lovely for the residents to walk or be walked around. I am glad sherry or wine is offered at meal times which seems varied. Rooms are kept well. There is a staff shortage which should be essential to recruit to ease the current staff."
Joanna H
carehome.co.uk rating: 4.58 out of 5
"I have been so happy with the care my friend received whilst living at Hunters. The staff are wonderful and the Operations Manager is like a breath of fresh air to the company. One only hopes that Barchester realise this lady's true worth."
Pauline S
carehome.co.uk rating: 4.58 out of 5
"Hunters Care Home is in a lovely location and has got lovely gardens and grounds and the surroundings are lovely. If I was asked if I would recommend it as a good care home then I would say yes. All the staff including the carers are all very friendly and welcoming. However, there are a few things that I could do with being tweaked (or adjusting) but overall Hunters Care Centre is a lovely care home."
Sarah M
carehome.co.uk rating: 4.5 out of 5
"My mother is treated with the utmost dignity and respect. Hunters Care Centre is in every respect creates a lovely homely environment for both the residents and their families. I would highly recommend Hunters as an excellent care centre."
Hilary P
carehome.co.uk rating: 5 out of 5
"My mother had previously been at a home in Cheltenham with great facilities etc but no heart. What really struck me about all the staff at Hunters was their open friendliness and genuine desire to care for someone - not just going through the motions of care. I was truly impressed - from the receptionist to kitchen staff to senior nurses - everyone was warm and friendly. This is so important. At the other place, I really had to 'work hard' to get some staff to relate to me."
Liz S
carehome.co.uk rating: 4 out of 5
"My mother is treated with dignity and kindness by the caring staff at Hunters Care Centre. However, 'Memory Lane' is a rather tried environment with poor lighting and a cramped lounge which is in need of a redesign and refurbishment. The facilities do not match those of the general side of Hunters. A conservatory could be added to give additional space and light. The gardens in 'Memory Lane' also need attention, the view from lounge 2 is mainly of a bare fence which is hardly attractive. The chairs in the lounge face inwards and it is hard to see out, the decking area of the courtyard is rather bare. The physical environment needs significate improvement."
Elizabeth T
carehome.co.uk rating: 4.25 out of 5
"My Aunt has been at Hunters Care Centre for over 4 years and my mother was a resident before her. The staff are kind, considerate, caring and appreciate the importance of my Aunts dignity. Overall I have been and still am very happy with Hunters Care Centre."
Peejay
carehome.co.uk rating: 4.42 out of 5
"Great home friendly, welcoming, not clinical, kind and caring staff would highly recommend. Food is excellent all prepared by the chefs on site and fresh daily. Residents appear happy, content and engaged by the activities staff and carers. Beautiful grounds and setting."
Steve H
carehome.co.uk rating: 4.42 out of 5
I'm sorry to have missed you when we came last week. However, I could not let our association with Hunters end without writing to say thank you for the outstanding care you and your staff provided during her five month stay with you. Every one of your colleagues, without exception, was caring, compassionate and always willing to help. They are an exceptional group of people and I thank all of them warmly, and you for creating and maintaining the culture which makes Hunters such a special place.
It's a full year since my mother passed away. I'm a bit embarrassed at how much time has elapsed. Now with Christmas fast approaching, it has given me the impetus to write the letter I intended to write many months ago. I just wanted to say a big thank you to you and your team for looking after my Mum for the two years she was at Hunters. Your care home seems to me to be about as close as one could get to an extended family environment. Even though my Mum was not always clear about where she was, especially as her Alzheimers worsened, I could see that she was basically happy, and well cared for. As you know, I dropped in regularly, and I was always very impressed by your staff at all levels. Unfailingly upbeat despite the pressures of the job. One paricular incident has stayed with me, and I will always remember it. On what turned out to be my mother's last day, my wife and I dropped in without warning to spend some time with her. I noticed that although she was not really conscious, and was breathing with difficulty, her hair had been recently combed. I pointed this out to my wife, and just at that moment one of your junior staff happened to be passing the door, heard my comment, and said " oh, that was me, I sat with her for half an hour, chatting to her, and while I was here I combed her hair". An hour or so after we left, Brenda phoned to say that my mother had passed away. I think this little incident says a lot about the culture at Hunters. Clearly, my mother was in good and caring hands, right up until the end. Please pass on to your team the message that my wife and I really, really admire the job they all did, looking after my mother in her final years.

Read our brochure 'Life in our home. Providing care through coronavirus' for more information on how we're here to help you and your loved one.

Read brochure
Food & Nutrition
Activities & Events
Care & Facilities
What happens now?
Are you ready to discuss your individual care requirements? Pick up the phone and talk to us, book a visit to our care home or come and take a look around our facilities.
Care enquiries
New care enquiry phone lines are open 8am - 8pm
01285 601 336
All other calls
Our fees and contract
We want to be as transparent as possible about how we charge for the different services we provide as well as what's included in our contract. Please click the links below to find out more about our fees and contract.
View typical fees
View Our Contract
Useful downloads
Here to help you make the right decision about your care requirements.
84