Reviews for Hickathrift House Care Home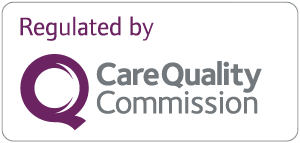 What our families say on carehome.co.uk
"We needed respite for my mother and from the reviews decided on Hickathrift House. The staff were very helpful and informative so it reassured us that Mum would be in good hands. The home is very well presented, and her room was lovely and practical. All the staff are friendly and caring, making time for everyone. I enjoyed seeing their social media page for updates on the daily activities and knew Mum was having a nice time there. Definitely recommend it and would use it again if needed."
M Y
carehome.co.uk rating: 4.92 out of 5
"My experince with this home is very good. They are very friendly and give the best care to everyone. Could not wish for my loved one to be here; they are very welcoming. Thank you all."
T G
carehome.co.uk rating: 5.00 out of 5
"Hickathrift House is an exemplary care home. Members of staff are very approachable and have a good relationship with residents. Mum particularly enjoys the activities and outings, which are brilliantly organised and (in my mother's words) make her 'feel human again'. Activities include talks (virtual and real-life), virtual tours of interesting places, yoga, cooking, gardening, mobile library visits, live music, craft, cooking... but best of all is residents' access to the community, with regular visits to craft and reading groups locally (not to mention the odd trip out to the pub or garden centre!). There are also visits from dogs and toddlers, snakes and reindeer! I am more than pleased we found Hickathrift, as it provides mum with a caring, clean, secure home with plenty to keep her occupied (and her brain ticking over!) I can't praise it highly enough."
G T
carehome.co.uk rating: 4.92 out of 5
"I have learnt to respect all that Hickathrift House care home has given me, in the way of appreciating my time living here. They have shown me the way to think of the other residents, so much so that I have now been recruited as a voluntary worker with the title 'Resident Ambassador'. I also lend a hand now and then to the activity lady who does a first-class job of making sure that all residents are able to experience participating in some form, in all her endeavours. One will also find the same dedication in the attitudes of management, support staff and all carers both day and night staff. All in all, a very happy community to live in."
Barrie B
carehome.co.uk rating: 4.67 out of 5
"Mum and Dad recently celebrated their Golden Wedding Anniversary. We were able to use the snug room for the celebration with family and friends attending. a member of staff offered to decorate the room for the occasion and it looked amazing! Far exceeding our expectations. We all had a wonderful time and the staff member could not have done more to make the afternoon go perfectly. Thank you. Mum and Dad are so happy at Hickathrift. We are content and happy knowing that they are being given the best care and being looked after perfectly. All the family are incredibly grateful for all you do."
Polly R
carehome.co.uk rating: 4.25 out of 5
"My husband enjoyed his first respite for one week. The staff were really friendly and caring. His room was a lovely, light and sunny one with plenty of space to move around. There were lots of activities going on throughout the week, and he won't be hesitant to have another respite to give me, (my husband's full-time carer) a break."
Judith P
carehome.co.uk rating: 5.00 out of 5
"Just like to say a big thank you to all the staff, for making Mum's first birthday at Hickathrift House, so special. She had a fabulous day with cake, cards and presents from staff. Mum has settled really well into the home and that's all down to the care from the staff that she has received. The entertainment that is provided for residents is amazing, with something going on mornings and afternoons. Mum really enjoys the sing-alongside, but has really embraced everything that's on offer. The food is amazing and the home is always clean and tidy. The staff are in regular contact and are always available should you need them. I was really apprehensive about the decision to place Mum in a home, but now I have peace of mind that she is well cared for in a safe environment. Thanks to you all."
Sally C
carehome.co.uk rating: 5.00 out of 5
"My mother appreciates the activities run by the staff and appreciates the effort in organising these for her. She has talked about simple craft activities. She especially enjoys trips out and the company of the other residents."
R C
carehome.co.uk rating: 3.67 out of 5
"Following a spell in hospital, my mother-in-law needed urgent respite care. Barchester Hickathrift House invited us round and we knew the moment we stepped inside the door that my mother-in-law would enjoy her time there. The care home manager went out of her way to organise everything at very short notice so that my mother-in-law could move in that very day. My mother-in-law has now decided to stay at Hickathrift House long term and we are delighted as we know the level of care she is receiving is excellent and in a lovely environment. Not living in the UK, it gives us great peace of mind knowing she is safe and being well cared for and is no longer home alone. She has made new friends and is looking and feeling so much better. My mother-in-law celebrated her birthday yesterday and the Hickathrift team made sure she had a very special day, organising a cake, special treats and a video call with the family. Thank you Hickathrift for all you have done and continue to do."
S B
carehome.co.uk rating: 5.00 out of 5
"It's been hard losing more and more of Mum over the last couple of years, but the wonderful staff and the environment at Barchester Hickathrift House that the staff provide give us much peace of mind knowing she is so well cared for and loved by the people who spend the most time with her. She still loves singing and dancing - her old self shines through. The visiting musicians, singing and dance-along make her so happy. Thank you to all the wonderful team for always going above and beyond."
Sophie P
carehome.co.uk rating: 4.83 out of 5
"Seeing our photo on the front of the July newsletter reminds us of the happy barbecue afternoon we spent at Barchester Hickathrift House in July. We chatted with residents, other relatives and staff, enjoying the hospitality, the games and the fun. We have come to expect a warm welcome at all times at Hickathrift House and are always reassured by the caring and cheerful environment."
Diane B
carehome.co.uk rating: 5.00 out of 5
"My father has settled into his new home now, having lived in his previous house for 70 years. Both he and the family are happy with the friendly and caring staff. His surroundings are pleasant and comfortable. The entertainment team try hard to make things interesting and fun, and my father's recent birthday was made very special for him."
G G
carehome.co.uk rating: 4.83 out of 5
"Our Mum is always getting involved in the lovely activities and most recently enjoyed her 90th Birthday celebrations. The team made it a really special weekend for her and us as a family. The staff are so kind to Mum and she is well looked after."
Sara P
carehome.co.uk rating: 5.00 out of 5
"After a not-so-great experience at a different home, I was really apprehensive about dad having another respite week but I need not have worried. The time invested in finding out dad's needs, likes and dislikes meant he had a very enjoyable stay and even joined in activities. The communication is great. "Dad's First day" email, with pictures, was lovely and prior to his next visit the activities coordinator has made contact to see if he wants to book on to any arranged excursions. Dad received excellent care during his stay at Hickathrift."
R A
carehome.co.uk rating: 4.92 out of 5
"When Dad came to live with us in 2019, I knew I was fulfilling his wishes, but as his social interaction diminished, we became concerned that whilst we worked, his life consisted of a chair, newspaper and TV. Then I found Hickathrift. Not a care home to him; it's a club with hotel rooms, where he's delighted to go for respite breaks, social interaction, stimulation, engagement and more independence than I allow him at home. There are such noticeable differences in his behaviours. At home, it's shut-eye most of the time at Hickathrift, he's the life and soul, laughing, singing, flirting with the ladies and a totally happy chappy! So, I wonder, is home the best place for him to be? Hickathrift is an establishment, the same as the next along the road, but the staff under amazing leadership, truly bring out the best in people. When I see Dad there, I see the man I guess he was behind his daughters' eyes; Hickathrift allows him to be the man he was and I, to be his daughter."
Tracy I
carehome.co.uk rating: 4.83 out of 5
"For all the wonderful Hickathrift staff, I can't begin to thank you all enough for the amazing party I was fortunate to share with Dad and many residents and their loved ones. You are all so totally dedicated to organising and giving all in your care such special times. I felt so privileged to be part of such a grand occasion and to join in and see how much they were all enjoying themselves. As I said, I can't thank you all enough."
Christine C
carehome.co.uk rating: 5.00 out of 5
"Living in Australia and having a father with limited communication and mobility skills I found it difficult to keep connected to my dad. I received newsletters but not personal updates unless requested. However, I found the activities coordinator on the Facebook messenger who helped me supply details of dad's life photos and in return they have helped me deliver birthday gifts photos of special days and a much more personal connection. I can message anytime to send my father a message and this has meant so much to me. As far as care the staff understand my father's preferences and adapted care to suit him. He was heartbroken after losing my mother but the care at Hickathrift has been amazing. Thank you all, especially the activities coordinator from a grateful daughter."
Patsy S
carehome.co.uk rating: 3.75 out of 5
"After many years living alone, it took Dad a couple of days to adapt, but after that, he found the company and help at hand more than friendly. He's asked to go back for respite again as he enjoyed the food! Not having dementia means he was able to interact with the staff and enjoy the chats. He certainly looked very well after his week in respite. His only criticism as he always wanted another cup of tea! But he loves his cuppas!"
Beverley M
carehome.co.uk rating: 4.33 out of 5
"Mum has had 4 weeks respite care at Hickathrift House. She has settled in so well and been so happy, that she has decided to become a permanent resident. All the staff are amazing, so kind and caring, they have made her feel so welcome. I would highly recommend Hickathrift House."
Linda P
carehome.co.uk rating: 4.58 out of 5
"Very good. Food is good."
M P
carehome.co.uk rating: 4.75 out of 5
"Very good and carers are very good. Clean everywhere."
B P
carehome.co.uk rating: 4.25 out of 5
"I'm happy here, I've made good friends and we do lots together."
C P
carehome.co.uk rating: 4.5 out of 5
"Our father was admitted to Hickathrift House following a brief but traumatic stay in hospital. His mobility and health had deteriorated, but within a few days of being cared for at Hickathrift House, he had made a dramatic improvement. Without exception, the staff work tirelessly to provide a happy and safe environment. Nothin at all is too much trouble for them. The amazing care and support that our dad has received has enabled him to return home. We will always be grateful to the Hickathrift House for the enormous part they played in his recovery."
C P
carehome.co.uk rating: 4.58 out of 5
"I have always felt blessed to have my dad in Hickathrift House. The whole team are so dedicated, caring and kind. I couldn't ask for better. Dad was seriously ill and hospitalised at the beginning of the year and I feel we would have lost him if the wonderful staff at Hickathrift hadn't nursed him back to health. During Covid lockdowns, it was a very hard time but they all coped amazingly. Now things are slightly more relaxed I feel we are so fortunate to have a new activities team. They are a godsend with all the interesting lovely trips for the residents they have planned and lots of creative new activities for all. Well done to them both."
C C
carehome.co.uk rating: 5 out of 5
"Although I was only a resident for a short period, I was extremely impressed by the staff. All those with whom I had contact were kind, caring people. Although extremely busy at all times, everyone found the time to stop and talk to other residents, many of them with problems of communication. A small event ' cowboy party' had been organized and most of the residents were able to attend this outside event. Appropriate music was provided, and staff members were suitably attired for the event encouraged the residents to join in with the dancing and singing. It was amazing how many joined in. Even many of the severely disabled were clearly enjoying the event, often with the help of members of staff. I cannot speak too highly of all the members of staff at Hickathrift. Their care and devotion were outstanding, and I thank them for the help received during my stay there. As for the Manager who has a very demanding situation and therefore must be congratulated for her efficiency."
Jane B
carehome.co.uk rating: 4.5 out of 5
"After almost two years of caring for Dad in our home, my wife and I were in much need of a respite break. We had no hesitation in placing Dad in Hickathrift's capable hands (Dad had two brief stays there back in 2018). Dad has been treated with great respect and dignity. He has been enabled to settle in and be listed to and feel part of the community at the home."
Anthony M
carehome.co.uk rating: 4.08 out of 5
"If it wasn't for the manager stepping in and pretty much took charge with the hospital my mum was in, she was able to get her released to Hickathrift. I honestly don't think my mum would still be alive and that goes for all the team that have and are caring for my mum couldn't wish for a better place for my mum."
Michele H
carehome.co.uk rating: 5 out of 5
"The care that my wife receives is excellent. The staff are never less than professional, kind and are often more."
A P
carehome.co.uk rating: 4.08 out of 5
"My aunty has been a resident for over a year - most of this time has been during lockdown. Under Government guidance visiting was unable to take place - now it's gradually being reintroduced the family have been very happy with how this has been managed particularly from a safety aspect. Well done. I always find my aunty to be contented. I couldn't ask for more. The staff are always helpful and I have actually recommended to others."
M M
carehome.co.uk rating: 4.45 out of 5
"My husband has several health problems which now require a team to support. Nobody wants to have to move a loved one into a care home but the team at Hickathrift made the whole process so much easier. They are all extremely supportive and caring to both my husband and myself. They take the time to listen to both of us and get to know the individual. I cannot praise them highly enough for the way they are looking after him. During these difficult times, they have a very work with approach and look to bring out the best in the residents. They all have such a positive and cheerful attitude which is so uplifting for everyone. I cannot recommend this home more highly."
Helen P
carehome.co.uk rating: 4.58 out of 5
"My mother was initially on respite for one week but loved being at Hickathrift so much she chose to stay for 4 weeks. She loved the staff and nothing was too much bother for them. My mother was tremendously well cared for and I had no worries or concerns."
Lynn E
carehome.co.uk rating: 5 out of 5
"My mother has been here for over 6 years and I can honestly say that they are all so caring and helpful. It is a lovely home. It has obviously been difficult over the past year for entertainment to be available but I am sure this will improve shortly."
Sandra M
carehome.co.uk rating: 5 out of 5
"I have no hesitation in recommending Hickathrift House to anyone looking for a place for an elderly relative or for themselves. My mother is extremely happy there and the love and care the staff show her is wonderful. She has even made friends despite being almost 103 years old and thoroughly enjoys the activities arranged for the residents by the staff. Everyone involved in the home is welcoming, kind, considerate, thoughtful and helpful."
Susan R
carehome.co.uk rating: 4.83 out of 5
"Being able to visit my mum again was wonderful. The process was well organised in keeping with current Covid-19 regulations. The staff as always were friendly and helpful. They look after my mum so well. We are very lucky she is there."
Jacky P
carehome.co.uk rating: 4.42 out of 5
"The manager and the team have been very supportive as I helped my friend move suddenly from her home, via hospital to Hickathrift House. From the initial contact to the move-in day, it was a smooth and supportive process. I was able to talk to the manager about my friend's needs as well as about her as a person - what makes her tick and what's important to her. Given the challenges around COVID security, meaningful solutions were made available and I was enabled to set her room up with familiar belongings to personalise it, ready for her arrival the next day. On the day I was able to again be part of that and help her settle in while following current guidelines. I know from talking, that my friend is feeling safe, secure and looked after. Little touches that are so important to her are being provided and my friend is consistently very complimentary of those who are supporting her. I have a 35+ year career in Health & Social Care and am truly impressed with how they have supported us."
Tay P
carehome.co.uk rating: 4.33 out of 5
"Hickathrift House has provided mum with a stable, happy home before and during the pandemic. The home is clearly managed well and is clean and calm. All members of staff treat the residents with respect and understanding, whilst allowing them a certain amount of independence. Mum enjoys many of the activities (flower arranging, cooking, bingo) and heaps praise on the cooks, who prepare a customised menu for her every day! During the winter, I have made regular visits using the designated suite, using a simple online booking system with a nifty direct link to my calendar. The manager and her staff have done a fantastic job over the last year, with the worry of Covid and no access to external entertainers or services. Hickathrift House is a gem of a care home!"
Gill T
carehome.co.uk rating: 5 out of 5
"Mum is very happy and content at Hickathrift and most importantly she feels very safe especially at this difficult time. The staff are very caring and approachable nothing seems too much trouble for them. The home is run by an excellent manager and team. The new visitor's suite is such a bonus at this time and is completely covid safe for family members and residents."
Roger D
carehome.co.uk rating: 4.75 out of 5
"The care and love my Mum is shown by the staff at Hickathrift is amazing. Sadly my Mum has dementia and although she doesn't always know who I am when I visit, the connection she has with her carers is very comforting. The indoor visiting room which has been constructed has given all the residents and their families a lifeline to connect with one another again, it's fantastic. This is a truly wonderful home, made even better with a dedicated manageress and her very caring team. Thank you for all you do."
Helen H
carehome.co.uk rating: 5 out of 5
"My mum has been at Hickathrift House for 6 years. Over that time she has been well cared for, they go over and above most of the time. She has dementia and I couldn't have wished for better care and respect that she has been shown."
Jacky P
carehome.co.uk rating: 5 out of 5
"Due to Covid visits have been limited especially as I live 60 miles away. My aunt isn't the easiest of people to deal with but the staff here have been marvellous at dealing with her and keeping me informed. My last visit was the most successful of the year as I saw her in the visiting suite which was well set out. Previous visits were outside and well organised; it was just a shame my aunt didn't appreciate them. However, the staff here have given her 2 extra years of quality life in comparison to her previous many years and I can only praise them for what they've done for her."
Valerie C
carehome.co.uk rating: 5 out of 5
"In November 2020 we had to make the very difficult decision to let our mum go into a care home. She has advanced Alzheimer's and we were incredibly worried about making sure that she went to live in the right place for her needs. I cannot praise Hickathrift highly enough. Due to the pandemic it was a very difficult task to try and find the best place for Mum. Mum had to be assessed in hospital and as they needed the bed it was a race against time to arrange a care home that we were happy with. The manager worked incredibly hard to make sure that Mum was able to be picked up and taken to Hickathrift on the designated day. We were all very emotional but the emanager put all of our minds at rest by sorting out all of the paperwork and making sure that Mum was happy. Since being at Hickathrift, Mum has blossomed and is happy and settled for which we as a family are so grateful. Communication is brilliant and all of the staff are so helpful and caring. A fantastic care home. Thank you so much."
Jan C
carehome.co.uk rating: 5 out of 5
"Since Covid began in February I have been unable to visit my auntie which I had done before regularly. The lovely care home came up with a brilliant idea of having a room to enter from outside after having my temperature taken, so no entering the home to risk contamination and my auntie on the other side of a clear screen. The rooms are beautifully decorated and the visitors have access to tea and coffee also sealed biscuits. I was worried that I wouldn't be able to hear her or she can't hear me but there is an intercom system which is brilliant. It has been made so easy to book a visiting slot on their website. I'm so pleased that I can visit and it puts neither of us at any risk. If anyone is thinking of a care home this one is fantastic and puts the residents first their care and happiness are second to none the staff are all like family and their rooms are so comfortable. The staff are always happy and cheerful in their jobs and very accommodating."
Daphne A
carehome.co.uk rating: 4.58 out of 5
"My mum has been in Hickathrift for over 3 years and is extremely well cared for in every way and nothing is too much trouble for the staff. There are lots of activities for the residents to join in if they want to. Mum herself says that everyone is so nice to her and that she is very happy, and as she is quite difficult to please sometimes, that is high praise indeed. Everyone has worked so hard to facilitate visiting during these recent difficult times and now have a lovely dedicated meeting room which is very comfortable for all concerned. All of the staff are willing to listen to any comments or concerns and will do anything required to sort any issues out on the few occasions I have needed anything."
Hillary W
carehome.co.uk rating: 4.42 out of 5
"I was able to visit my mum this week in the new covid safe room. This facility has made a vast difference to the home and is a complete new visiting experience. As well as being able to see mum, our two-way conversation was extremely clear on both sides. The staff gave me precise instructions which made me feel very safe. I shall look forward to my next visit with confidence."
Sue D
carehome.co.uk rating: 4.83 out of 5
"We used Hickathrift House for respite care. I found the staff very approachable and caring. This instilled a feeling of confidence. During his stay my husband was well cared for and his safety in relation to Covid-19 had been prioritised. I would certainly recommend Hickathrift to others and would use again myself."
H P
carehome.co.uk rating: 4.75 out of 5
"Thanks to all at Hickathrift for looking after my husband throughout this extremely difficult time, it has been hard not seeing him during lockdown but I never had any doubts that he was being well cared for. For me the highlight of this year was when I was able to visit him again, even though it was a window visit it was good to see him looking so happy and well cared for. Over the time my husband has been at Hickathrift, I have come to look on the staff as my friends and I think they have done a wonderful job during this pandemic. Thank you to all."
Jean S
carehome.co.uk rating: 4.58 out of 5
"Dad is 91-years-old and suffers with slight dementia. He has been in care at Hickathrift for 14 months. During this time we have never had any concerns about Dad's care or safety. We live close by and my wife was visiting (prior to Pandemic) her dad four times each week and became involved in various activities with Dad and his new family friends. It is a "happy" place, you cannot fail to smile when visiting, the team who work there are all friendly helpful people who CARE. In January this year Dad became extremely ill rather rapidly, he had collapsed in his bathroom, the team, including management, were very quick to react, Dad's GP was consulted and arrangements were made to have emergency ambulance to A&E, Dad was diagnosed with type A Flu and made a full recovery due to the diligence of the team. Since then of course we have endured COVID-19, again the team have demonstrated the utmost care and respect in dealing with the mental stress of being separated from our loved ones."
Graham C
carehome.co.uk rating: 5 out of 5
"Up until the time my Mum was in your care her care was non-existent. Now since my mum has been in your care I have seen nothing but positive outcomes. Everyone I see and have dealings with shows care, empathy, patience for my Mum and all her family. My Mum is involving herself in communication and activities which has never been known before. The care she is receiving is second to none and I could not have hoped or wished for a better outcome for her."
Michele B
carehome.co.uk rating: 5 out of 5
"My Mum moved to Hickathrift House whilst the country has been on lockdown due to COVID-19. Unfortunately, I have been unable to visit her but my mind is rested knowing that she is being well looked after by the very caring, compassionate staff at Hickathrift. Whenever I phone to check on my Mum, the carers always explain how Mum has been. nothing is too much trouble. I cannot wait until I can visit Mum and join in the activities in the home. Thank you."
Helen H
carehome.co.uk rating: 4.67 out of 5
"My friend was made to feel welcome at Hickathrift House from the moment she first stepped through the front door. The home is bright, fresh, and pleasant. The management is very accessible and helpful. The staff is friendly and attentive. My friend had lived alone but has been helped to integrate into the community and has been treated with sensitivity. During these difficult times, I have been reassured by the staffs' confident management of the home. They are always pleasant and warm towards residents and visitors and I am confident that my friend is well managed and encouraged to take part in the life of the home as far as she is able. I am eager to be able to visit once more but only when advised that it is safe to do so. I am very relieved that my friend is being so well cared for at this stage in her life."
Diane B
carehome.co.uk rating: 5 out of 5
"My Dad stayed at Hickathrift House for two weeks respite in April 2020 during the pandemic, so we were unable to visit him. However, we phoned regularly and were given a full well-informed report. The care staff always answered cheerfully and had obviously had long conversations with my Dad. Receptionists always answered professionally. All members of staff were polite. The manager was kind and reassuring. The building was clean, well decorated, and fresh smelling."
V B
carehome.co.uk rating: 5 out of 5
"Hickathrift House staff were very supportive and I left mum in their care with full confidence. Mum had a weeks' respite care and she is not the easiest of characters. They made sure she was included in the activities."
Sheilagh B
carehome.co.uk rating: 4.83 out of 5
"I can certainly recommend Hickathrift House as a care home. It is well managed and run, being open to visitors without notice/appointment. The staff are extremely committed, helpful and caring and work hard to maintain a community atmosphere. The home maintains all necessary contact with family and is good at following-up and responding to the family with ongoing matters. The home is currently operating with 2 senior vacancies through maternity leave over a number of months. Nevertheless, with well thought out acting-up arrangements, standards are being maintained. Doubtless, it would be possible to get cheaper care, but it is always easy to buy cheap - it is quality that matters!"
Peter F
carehome.co.uk rating: 4.42 out of 5
"We as a family could not be happier in the knowledge that our mum receives a very high level of care and all her individual needs are looked after. After spending many years alone at home, she has now discovered friends and lives in an active environment where she participates in numerous activities and it's like she has rediscovered many talents that had been left dormant for many years. It not only gives us reassurance that she is safe and cared for, but it is actually great to see the way that she has been encouraged to be part of a larger group of friends, doing things that put a smile on her face. Every time we visit, Mum tells us how they have been doing things together, or just having a giggle."
Stephen H
carehome.co.uk rating: 5 out of 5
"We have found the management and staff at Hickathrift House to be most helpful and professional at what could be a very stressful time for the family of someone being admitted to the home. Each time we have visited the home the atmosphere in the home is always very friendly and caring."
J D
carehome.co.uk rating: 4.92 out of 5
"I am pleased with almost everything. The building is good but it is split into two. One side is very updated, clean (most people call (the posh side) and the other side, I have heard it called (the smelly side) and not so nice to be in. The staff are all very good."
Peter T
carehome.co.uk rating: 4.08 out of 5
"The staff from top to bottom are helpful, caring and understanding. The environment is excellent and the food superb. Nothing is too much trouble. We cannot recommend Hickathrift enough."
J R
carehome.co.uk rating: 5 out of 5
"Hickathrift and all its caring staff throughout cannot be faulted. My Dad has settled there very well and is very happy, loved and well cared for. All of the staff have become an extended family to him and it is most settling for me to see him content in his new home. I really enjoy my visits to him and his new friends."
C C
carehome.co.uk rating: 4.75 out of 5
"My mum has been a resident for over 2 years and clearly loves her 'home'. I am certain her continued level of health is entirely due to the care and attention she gets by all of the staff. The new renovations to the interior will make it very homely, comfortable and cheerful for residents and visitors alike My mum can have a wicked sense of humour at times and really enjoys the banter with staff. the manager has certainly made improvements all round and is doing a very good job. If you want a home from home for your family member Hickathrift will tick all of your boxes."
Hillary W
carehome.co.uk rating: 4.67 out of 5
"I first viewed Hickathrift about 2 years ago when I moved into the area. I was looking for a nursing home that I felt comfortable with to care for my Dad who was diagnosed with dementia. From the moment I walked through the door, I was greeted by a team of people who were passionate about their work. The place was clean without any odours and both staff and guests were smiling. Two years later and Dad is now living there and he loves it."
Christine C
carehome.co.uk rating: 4.83 out of 5
"My mum has been here over 10 years and seems to be happy here. The staff are lovely and look after her well. One day, if I cannot look after myself, I would be happy to come here myself. The management are very helpful. Keep up the good work."
Kevin H
carehome.co.uk rating: 4.75 out of 5
"It means a lot to me that my lovely partner is happy in Hickathrift House. He has been here for 21 years. I love him to bits, always have. It's expensive for me to see him as I am not allowed to drive. I manage 2 or 3 times a week. Worth every penny. £40 in a taxi."
I C
carehome.co.uk rating: 4.67 out of 5
"I've seen a big difference in the home of late and the carers and staff are very good. Decorating of rooms also a nice improvement. If anything, I could suggest is better bed linen and pillows."
C S
carehome.co.uk rating: 3.92 out of 5
"My mother has just passed away aged 101. She received fantastic care in the six years she was a resident, and I am certain she would not have reached this age if it were not for the care and kindness she received from all the staff who go out of their way to ensure the residents have all they need. The latest manager is excellent, and nothing is too much trouble. I would recommend Hickathrift House to anyone."
Ron S
carehome.co.uk rating: 4.58 out of 5
"Living in Canada I am so grateful for the high standard of care that my mother enjoys at Hickathrift House. When I visit I am impressed by the kindness and caring of the staff and the best practice policies towards dementia care."
Pamela B
carehome.co.uk rating: 4.5 out of 5
"Although this relates to this month, I have had contact with this provider on two previous occasions in the last few years which is why I thought this would be the best place for the current resident. I have not been disappointed having been well supported by the home and its staff at this difficult time. Making sure a relative is well cared for is on primary importance and it's never an easy thing to do when they have to leave their own home even if it is for their own safety. This is the second time I've had to do so but it didn't get any easier. The home has a good aspect and very light and airy. The staff are very friendly and welcoming. Already, I have seen that my relative looks a lot better than she has done for months. Her other relatives are well pleased with this latest move and feel it works in her best interest. I have been kept informed every step of the way."
Val C
carehome.co.uk rating: 4.58 out of 5
"Hickathrift House is an excellent care home. My mother is 97, has dementia, is virtually blind, very deaf and has long-term arthritis. Not surprisingly Mum can be quite difficult at times but the staff at Hickathrift have always been understanding, approachable and responsive, very caring, absolutely professional and a pleasure to work with. There always seems to be a good team approach by the staff whenever I raise issues or questions. Of necessity, the staff work on a shift system and are very good at handing over when coming on and off duty. If on occasion, the senior I approach has just come on duty and I know there have been issues ongoing concerning Mum, they are very good at being up to speed with whatever the situation is."
Peter F
carehome.co.uk rating: 4.33 out of 5
"The home is very welcoming and friendly and my mother is well looked after and cared for. The Christmas party was well organised and all residents and staff were happy and involved."
Sandra M
carehome.co.uk rating: 4.17 out of 5
"The new manager has turned this home from a good 4* to an excellent 5*. The staff seemed to have stepped up a gear and producing great care. They seem to be far more motivated and seem to go the extra mile."
Brian E
carehome.co.uk rating: 4.58 out of 5
"The care to the individual is supreme. All the staff are observant to their needs and the environment is clean, with a homely feel to it. The staff have a good connection with the people who live here. I would not object to coming here should I need care."
Angela J
carehome.co.uk rating: 5 out of 5
"Barchester Hickathrift House has a very warm welcome for you as soon as you enter the reception area. All the staff are very friendly and accommodating to residents and visitors. The whole house was very clean and well looked after."
W P
carehome.co.uk rating: 5 out of 5
"My mum has been at Hickathrift House for over 4 years now. She is so well looked after and cared for, nothing is to much trouble. The home never smells and the staff are friendly and very caring. They treat mum with such respect and dignity."
Jacky P
carehome.co.uk rating: 4.67 out of 5
"My mother has lived at home with us as a family until this year and at 92 it was decided reluctantly that due to erratic work commitments, we could not provide adequate care cover even though still very able in many respects. Nervous of ensuring she would cope in the new environment, socialise, and make a home, we selected Hickathrift on first impressions as everyone has to. However, she has settled extremely well, is very well cared for in every respect and we too are made most welcome at all times. Everyone involved seems to be on the same page about quality of care and interest in the residents and set out to ensure they are comfortable, happy, from the care staff to the cleaners, gardener and handyman. Very professional and highly recommended and an environment that breeds trust in the safety of your relative."
Chris E
carehome.co.uk rating: 4.92 out of 5
"I have known my father-in-law for 65 years and care for him as much as I would for my own parents. From the moment I walked into Barchester Hickathrift House, every sense told me this was the place to look after dad whilst my wife and I took respite as carers for dad. The most comforting emotion is experienced when you know that every single member of The Hickathrift family are the kindest, capable and open people you will find. Dad has asked us to go away again so he can return to Barchester Hickathrift House."
Graham C
carehome.co.uk rating: 5 out of 5
"I am very happy with the care and respect that my mother receives."
Sandra M
carehome.co.uk rating: 5 out of 5
"She is well looked after. The staff are brilliant. The food is delicious. The place is spotless."
Marian B
carehome.co.uk rating: 5 out of 5
"I am a volunteer for Hickathrift House. I help to set up for their events and fairs. I can honestly say I have never met such a great team! From managers, care staff, activities, housekeeping and maintenance, it is obvious they have passion in their roles and this reflects in the residents who all appeared happy. I recently helped set up for the summer fete in August and was honoured to meet their eldest resident of 101!"
Pete M
carehome.co.uk rating: 4.75 out of 5
"My father has been in respite care for 8 weeks, during this time I and my mother have experienced kindness, support and appropriate help from all members of staff. The care given to my father has been very professional, kind and supportive. His room is very private and always clean and tidy. Considering his needs have been so demanding as he is confined to his bed and not able to weight bear. I would recommend Hickathrift House to anyone who required this kind of care. I would like to thank all your staff for the excellent care shown to my father and his family. Thank you."
Kathleen T
carehome.co.uk rating: 5 out of 5
"Mum has settled in extremely well, we didn't think she would but she is very much at home thanks to the care of everyone in the home."
Josephine H
carehome.co.uk rating: 5 out of 5
"The rooms, living and eating areas are clean, well furnished to a high standard and create a relaxing atmosphere for residents to enjoy. The staff have a positive outlook even at times in difficult circumstances and treat all residents with dignity and respect. This is reflected, particularly in the mealtime experience. The musical activity afternoons have a marked therapeutic effect on all the residents and their relatives."
Geoffrey N
carehome.co.uk rating: 4.25 out of 5
"When Mum moved into Hickathrift she was greeted with open arms. The attention and care she has received has been second to none. In her later years she has been treated with consideration and dignity. I feel Mum is in the best place she could be and the staff are always obliging to me as well as to Mum."
Ron S
carehome.co.uk rating: 4.83 out of 5
"A warm, friendly environment with caring staff. My mum is very happy and settled at Hickathrift House."
H W
carehome.co.uk rating: 4.67 out of 5
"My mum has been at Hickathrift for a year now and although her dementia has increased, the staff remain calm and kind and continue to treat her as normal as possible. The most beneficial part of her care is that most of the staff live close by and remain constant so my mum knows them all and feels safe with them. She has lots of niggly ailments associated with dementia but the district nurse comes very quickly and dresses her very tender skin when she knocks herself. I have to drive a long, difficult journey to visit her and it is a tremendous relief to know when I leave that she is being looked after well and is safe."
Tisha
carehome.co.uk rating: 4.25 out of 5
"Caring for the elderly can be very difficult, it is not always strait forward and can be very easy to find faults. Some families can find faults simply because they have to pay! Hickathrift is fortunate in that the building has been laid out in a very spacious way, it is bright and clean and as such very welcoming. The staff are well skilled at all levels and well chosen for their individual jobs. They are conscious of their responsibilities and we as a family are kept well informed of any possible issues at all times. We feel assured that our mother is receiving the best care in the best place given that many variables can be forced into the equation when making a decision to place a loved ageing parent into a residential care home. Many might say that they couldn't possibly do that. Most of our family are still active with work, "Mum" needs people around here, that type of care would simply not be possible if she were to live with any one of us."
Chris
carehome.co.uk rating: 4.58 out of 5
"Quality of care is, in my opinion, very good and all of the residents are treated with care and compassion."
Brian E
carehome.co.uk rating: 4.5 out of 5
"I have consistently found the staff at Hickathrift to be so caring, professional and going over and above for the residents including my mum."
Jacky P
carehome.co.uk rating: 4.75 out of 5
"I am very pleased with the care that my mother receives. The careers are all very friendly and approachable."
Sandra M
carehome.co.uk rating: 4.33 out of 5
"I would like to commend the staff at Hickathrift House. This is particularly to say that the deputy manager, unit manager and care assistant have supported me so strongly with updating care and the welfare of my Uncle. He is now dying and the care has been wonderful. He feels as if the staff at Hickathrift have been his family and he has spent his final years in a very happy environment. All the staff are super but I really wish to commend the three above in particular very special."
Sheena H
carehome.co.uk rating: 4.58 out of 5
"My two parents needed admission at the same time after a series of falls and illness. Hickathrift were able to take them a week apart as their needs are very different. This was a great relief as after 74 years of marriage it was so important to keep them together. They have settled well and spend all day together. They have had a lovely Christmas and after six years I was able to visit my grandchildren in Essex without worrying about Mum and Dad. It is such a relief to know they are being cared for by people I trust and they like. I can phone at any time and any requests that I have made have been acted on without question."
Jackie C
carehome.co.uk rating: 4.42 out of 5
"Living in Canada this was my first opportunity to visit my mother in Hickathrift House. I was so pleased to see her in such a caring and supportive environment. I appreciate the personal care she is receiving and was so impressed with the catering menu and activities provided and listed for the residents. It was lovely to be able to join Mother for Christmas lunch along with other family members. An excellent and a happy afternoon was spent. The staff were so welcoming and the Christmas spirit prevailed. Thank you."
Pamela B
carehome.co.uk rating: 4.5 out of 5
"The care for the residents is exceptional. The treatment and care that my godfather has received has been totally fantastic. Such a lovely atmosphere in the home."
E F F
carehome.co.uk rating: 5 out of 5
"The care staff at this home are wonderful. They are kind and allow respect dignity and individualised person-centred care to my father. My dad is a very private man and enjoys his own company. The care staff respect this while ensuring he is not lonely or excluded. The staff welcome visitors and are very flexible, kind and caring. The home is clean and my dad is happy. Thank you for all you do."
Patricia S
carehome.co.uk rating: 4.33 out of 5
"Mum has been here for 3 years 8 months and has always been well looked after. She is very frail now and the care she receives is very good. The staff have a difficult job but they are caring, kind and supportive."
Carole B
carehome.co.uk rating: 4.08 out of 5
"My mum has been in Hickathrift House for over 10 years. All the staff are very helpful and my mother is happy here. So I would say they are all doing a very good job."
Kevin H
carehome.co.uk rating: 4.33 out of 5
"I spent a very frightening year watching my mum slowly losing control of her life but she refused any kind of help in her home as she didn't want the intrusion. Eventually, she began to fall, couldn't dress or feed herself properly and after a bad fall was hospitalised. From this point, I was able to move her to Hickathrift where thankfully she settled in very well as the whole atmosphere and wonderful staff attended to her every need and made her feel welcomed, wanted and settled and safe. I could finally drive back home feeling relieved knowing my mum was in safe hands and was physically improving and I didn't have to worry every day wondering what disaster would be looming on the horizon! I cannot recommend their care any higher. Thanks for keeping mum safe."
Tisha H
carehome.co.uk rating: 4.33 out of 5
"My mother has now been living at Hickathrift House for one year now. She is very happy here with the care she receives. She enjoys the activities that are provided and also likes the other resident's company. Just recently the home has put on a summer fair which was well supported by residents friends and families. It was such a lovely atmosphere for everyone especially the residents. Nothing is ever too much trouble for the staff and they have a wonderful ability to make the residents at the centre of everything they do even when they are stretched to the limit."
Susan D
carehome.co.uk rating: 4.58 out of 5
"I am very happy living here. The staff and management are exceptional. Nothing is too much trouble for them, when time permits. Sometimes they are rushed off their feet but are always pleasant and reassuring. The meals are very good, well presented and nutritious."
Hazel R
carehome.co.uk rating: 4.25 out of 5
"In only one week, my mum is now up and about and is eating and drinking properly and all her personal care being looked after to high standards in a lovely, friendly atmosphere. All the staff are delightful and so helpful. It has confirmed and given me peace of mind that I've done the right thing getting her looked after properly and is to know she is now being kept safe. To the outside world, my mum could talk the talk and walk the walk and appeared to be in control of her life. For the last 6 months, I have watched her slowly lose control of her life, not be able to manage herself or her affairs but continued to refuse any kind of home help. So after the last fall and then being stuck in hospital, I am so relieved she is now physically improving, looks relaxed and happy as she must have been miserable trying to cope alone. I can now drive away knowing she is finally in safe hands."
Tisha
carehome.co.uk rating: 4.75 out of 5
"Hickathrift House is such a friendly residential care home which my mother quickly called "home". The staff are friendly, caring and always cheerful. They always take an extra few minutes with the residents to chat, make sure the elderly are comfortable and have everything they need. I always leave happy that my mother is so well cared for and I would go so far as to say in a loving family like home."
Hillary W
carehome.co.uk rating: 4.75 out of 5
"Very good management and staff, always helpful and very kind to residents. Rooms are clean and tidy, meals excellent with a good variety. Residents always have something to do if they want to, activities are very good."
John M
carehome.co.uk rating: 4.42 out of 5
"Hickathrift House is a very good home. Ever since my mum has been there she has been very settled. They understand the needs of people with Dementia and treat them well. They go over and above sometimes in the way they treat my mum"
Jacky P
carehome.co.uk rating: 4.25 out of 5
"It is so reassuring that our loved one is getting great care. Dad has settled in really well!! If he is happy so is his family!! If I have any concerns the staff are reassuring. The food is very good. Dad has a lot of anxiety with his food and Hickathrift House makes sure that they accommodate his needs."
Jayne S
carehome.co.uk rating: 4.58 out of 5
"Staff very friendly and will discuss any issues with myself and mum which may occur. They are always very busy and don't have time to sit and talk to the residents but mum is very happy and has made friends. She joins in the activities which are provided."
S D
carehome.co.uk rating: 4.17 out of 5
"My mother has been a resident at Hickathrift House for over 5 years having been diagnosed with vascular dementia. The care she receives from the dedicated team of staff is exemplary. The attention to detail of the personal 'little things' in life makes Hickatrift a home rather than an institution and the building of the new lounge will enable the residents to relax in a communal area with all the comforts of home. With an emphasis on individual care and attention, Hickatrift offers a happy, safe, caring environment for dementia sufferers or those no longer able to remain independent. The valuable support showed to family members having to witness the decline of a loved one cannot be measured in words. I will be eternally grateful to the staff at Hickathrift for making my Mum's twilight years as happy and comfortable as possible. I would welcome an increase in the entertainment budget but am fully aware of the economic constraints this poses, however, we can live in hope."
Sue L
carehome.co.uk rating: 4.58 out of 5
"Good improvement lately. I feel that the Staff are gelling as a team after an unsettled time of staff changes. Mum is very frail now and I am impressed by the care and kindness given to her by the staff."
Carole
carehome.co.uk rating: 3.92 out of 5
"I am very pleased with the facilities at the care home and the level of care that my mother receives. The care staff are very friendly and extremely helpful. I am sure that the new extension to the building in Memory Lane that has just started to be constructed, will prove to be very beneficial to the residents."
Bob K
carehome.co.uk rating: 4.92 out of 5
"Care is excellent and the interaction between staff and residents is a joy to see. The ambience in the facility is very good and appears to be well structured. My wife and I are well satisfied with the care and attention that my father receives."
Malcolm C
carehome.co.uk rating: 4.5 out of 5
"Staff are kind to residents and give them time. Only concerns - clothes can get muddled, but resolved ok. Sometimes unable to find staff when required, especially bank holidays, possibly working on minimum staff (understandably) but would prefer to see more staff at these times. Elderly very vulnerable and falls etc could happen without anyone being around to assist. Most residents seem to be happy. Food seems ok but again bank holidays not so good."
Jane F
carehome.co.uk rating: 3.42 out of 5
"Whilst nowhere is perfect, having looked at many homes we are confident that Hickathrift offers a safe, friendly and caring environment. Any concerns are listened to by the Care Manager and addressed. Overall, we would recommend the home."
Jean S
carehome.co.uk rating: 4.08 out of 5
"I stayed at Hickathrift for two and a half weeks whilst my daughter went on holiday. When I asked for different food that was not on the menu staff were happy to oblige, eg Egg sandwiches unfortunately I was on the first floor which needed a lift, which was really tiny and claustrophobic. It also broke down for two days and I had to have my meals in my room. I would have liked a bath and some of my laundry was difficult to find. I liked the chatty staff who were good company."
Margery G
carehome.co.uk rating: 3.5 out of 5
"This is a good home but it very much depends on the resident. Some will speak up if there is a problem some do not, despite being told continuously, just ask. I feel for this type of resident they need to be asked specific questions. Are they feeling well or have they any pains or worries. When being washed to look out for any sore patches, ie bottoms and ask does your bottom feel sore and act accordingly. Also, ears are another issue. I understand that you are not allowed to poke the inner ear but you can ask the resident to take a cloth and clean their inner ear. Another question would be can you hear ok and replace batteries and wipe the earpiece and if necessary requesting any maintenance especially replacement of the tube which gets clogged with wax. Having eaten there myself I was not at all impressed with the food, I am well aware of difficulties with heat, again residents differ and having a meal spoilt this way is unnecessary. Common sense should be applied. They are individuals."
X
carehome.co.uk rating: 3.67 out of 5
"The home is very pleasant and the carers are very nice, however, it does sometimes appear that there aren't enough carers to deal with things. My mother often requires 2 people to move her and there often aren't 2 people available. This means that my mother, who is extremely independent then either wets or dirties her pads, which she hates doing. This then makes her miserable. She also feels she is treated as someone with dementia."
Sally G
carehome.co.uk rating: 4 out of 5
"The overall standard is good and the facilities are excellent. The accommodation is warm and comfortable and is well decorated and maintained. The staff, on the whole, are good but tend to treat the occupants, in my opinion, with too much familiarity, using terms such as sweetheart, darling, my angel plus other such terms and greeting the occupants with kisses and hugs. There are times when little things like not changing dirty towels, dirty cups left in rooms for several hours, not moving things when cleaning are not carried out. The food is of a good standard although not always served at regular times."
Brian
carehome.co.uk rating: 4.17 out of 5
"Mum now has midterm vascular dementia and I am her full-time carer. Occasionally I feel that I need a break so that I can carry on caring. I tried another respite home and it was a disaster - lasted all of one afternoon and Mum demanded to come home. At Hickathrift House I know that all of the staff are fully dementia aware and treat Mum with kindness and dignity. There are various activities listed but I must admit I haven't actually witnessed any. Mum has now been three times and is very calm and happy when I collect her. Not yet at the stage where she is happy to go but she doesn't argue about going. With dementia, it is very important to find somewhere where you know your special person will be looked after but is also going to be happy. I think Hickathrift House fits the bill."
Karen S
carehome.co.uk rating: 4.58 out of 5
"Hickathrift House presents as a very welcoming and resident-centred care home. 24/7 access for relatives brings the reassurance that what you experience on a visit is precisely how things are all the time. The staff are very friendly and accommodating and clearly focused on their primary purpose of working to give their residents a sense of well-being. Mum is in the home's Memory Lane wing which serves residents with dementia. Staff give gentle, sensitive care and do their utmost to put residents and relatives at ease. Additional services such as fixing medical appointments, some of which are completed in the building and others requiring transport are executed as promptly and efficiently as possible. Feedback to relatives is prompt and thorough. As my Mum's attorney and next of kin, I feel confident that her interests are uppermost in Hickathrift's objectives. We had the pleasure of attending the home's Christmas party where no effort was spared by staff in providing a good time."
Peter
carehome.co.uk rating: 4.67 out of 5
"My mum's condition has deteriorated quite quickly and during the last four years previous to her going into Hickathrift House she had been very agitated and angry. I believe that she has found a sense of peace there, the staff are very attentive and caring. It is a well run home and you are made to feel like you are still part of the caring team. They always have time for you and any concerns that you may have. It came recommended to me and I would recommend it you."
Jacky P
carehome.co.uk rating: 4.58 out of 5
"The staff at Hickathrift could not be more caring, their attention to detail is excellent. With the forthcoming addition of a lounge to the facilities on Memory Lane, this will give a real home from home feel. My Mum could not be in safer hands, she is as happy as she can be within the confines of Dementia, which is all I could ask. The activity program is varied, however it would be appreciated if more musical content could be included as music reaches every patient on varying levels and enhances their well being even further. The staff are continually inventive in their efforts to enhance the residents well being and should be commended for their commitment and dedication. Residents families are kept involved through meeting and events which adds to the feeling of still being involved in caring for a loved one which is vitally important for all concerned. A heartfelt thank you Hickathrift House staff for everything you do, my family are indebted to you all for caring for our Mum."
Susan L
carehome.co.uk rating: 4.42 out of 5
"My mother has been here for three years and is well cared for. All the carers are kind and helpful. My mother suffers with vascular dementia and all the staff have a great deal of patience with her."
Sandra M
carehome.co.uk rating: 4.75 out of 5
"I find that the Staff go out of their way to make my mum very comfortable and happy at Hickathrift House. I would and do recommend this care home to people I know without hesitation. It is by far one of the better homes in the Wisbech area."
Bob
carehome.co.uk rating: 5 out of 5
Useful Guides and Information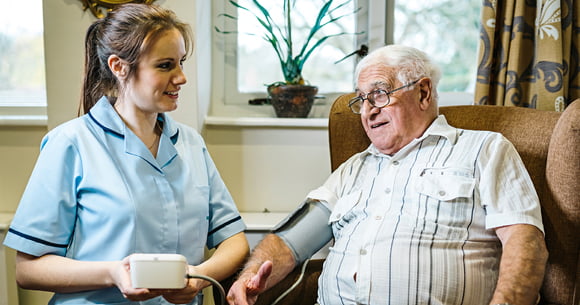 Care & Facilities
Our facilities are designed to the highest standards and the care we provide is delivered by passionate and highly-trained professionals.
Find out more about our care and facilities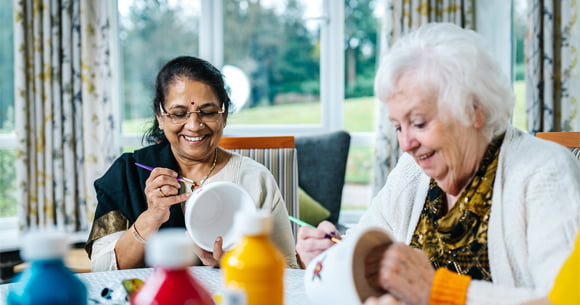 Activities & Events
Our activities programme is planned with individual tastes in mind, and residents always have the opportunity to try new and exciting things.
Find out more about our activities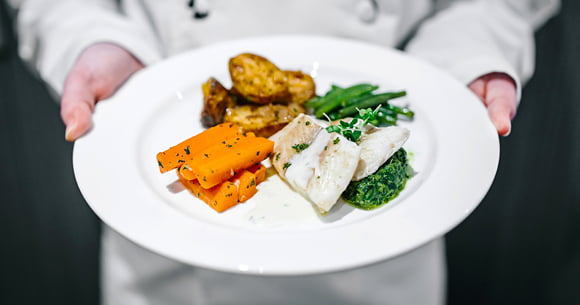 Food & Nutrition
We offer a constantly evolving menu that caters to the tastes and dietary requirements of those we support.
Find out more about our food & nutrition
Your next steps to finding care
Our team are here to help you when you are ready to talk about the care and support you need. Please call our team to arrange a visit and come and take a look around our home.
Call our team
Call our team for more information about our care home and to arrange a visit. Phone lines are open 8am-8pm
Send a message
We'll be happy to answer your questions about the next steps for moving into our care home. Send us a message online
Contact us
Download a brochure
Download our brochure to find out more about life in our care home
Download brochure
Our fees and contract
We want to be as transparent as possible about how we charge for the different services we provide as well as what's included in our contract.
View typical fees
View Our Contract
Frequently Asked Questions
What types of care does Hickathrift House Care Home offer?

Hickathrift House Care Home offers Residential care, Dementia care, Respite / Short stay.
76