What our families say: Henford House Care Home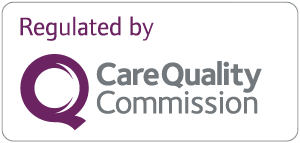 "The staff here work extremely hard for us residents. The atmosphere between carers can be tense due to staff shortages. This isn't down to Covid or sickness. The majority of all the carers are extremely friendly, with nothing being too much trouble. I'm leaving here having had a very enjoyable time in respite, so much so, that 5/6 carers will be meeting me once I'm at home."
Michael S
carehome.co.uk rating: 4 out of 5
"My gran stayed at Henford for two weeks respite while my parents went on holiday. She still talks fondly about her own holiday there and playing Scrabble with a glass of wine! The staff were kind, the room was big, well decorated and airy, and she enjoyed the food."
Gareth L
carehome.co.uk rating: 5 out of 5
"The staff are friendly and kind. My aunt loves the garden."
A C
carehome.co.uk rating: 5 out of 5
"We had a poor experience and moved out after four weeks. The room was nice but the staff seem to be overstretched. Promises made to improve did not happen. Most of the staff did not seem to be as caring as they should be. The food bears no resemblance to that shown on the website. The contrast with the home we have moved to is enormous."
J M
carehome.co.uk rating: 2 out of 5
"This is a fabulous home with wonderful nurses and care staff. With Mum here, I can resume a normal working and home life. The standard of food has diminished markedly since her arrival and I feel that more should be done as regards interactive involvement and entertainment rather than the merely passive. These observations aside, the venue stands out and above all its local competitors."
Stuart E
carehome.co.uk rating: 4.33 out of 5
"I was looking for a nursing home for my grandfather following his hospital admission. I found Henford House in the Warminster area, which was a bit further away than I wanted, but I was so overwhelmed with the dignity and passion the staff gave me and my grandfather, I knew I had found the right place, and somewhere he could call home. Admission went smoothly, and feel it's been the best decision we have made. Highly recommend the home."
K S
carehome.co.uk rating: 5 out of 5
"My mother seems to have settled really well and the staff are really caring towards her in these very difficult times. They give her the physical contact which I'm unable to do at present. She looks clean and really well looked after and they are getting her involved in activities. Really pleased with how she has settled."
Rosemary P
carehome.co.uk rating: 4.83 out of 5
"Much to my surprise, I arrived at Barchester Henford House Care Home via the hospital following being found unconscious on the floor of my one bedroom, 2nd floor flat, cause unknown! I thoroughly enjoyed my stay in Henford House - an 81-year-old ex-soldier."
C D
carehome.co.uk rating: 4.5 out of 5
"Gosh, these have been stressful times for all the staff and residents as Covid has had us all in lock-down. However, throughout we have been very confident that our mother will and has been extremely we looked after by a very caring and responsive staff team. Her flat is well appointed and the food and entertainment first class - the home is within lovely grounds which are well looked after and everyone we have met or spoken to is always positive and highly professional. We made the right decision in allowing our mother to live here permanently."
Richard P
carehome.co.uk rating: 4.58 out of 5
"The staff at Henford House were extremely friendly and caring. They could not have been more helpful. The Manager and her team were very welcoming and supportive. Henford House is in a lovely setting, beautiful grounds (lovely gardener!), light nicely decorated rooms. Very kind and caring."
K M
carehome.co.uk rating: 4.73 out of 5
"Compared with the five other care homes my husband has been at over the past year, Henford is much better in every way. The staff is always very kind and caring, but at times overstretched, as on three occasions I have arrived at 12 pm to find my husband has not been attended to e.g. not washed and had his glasses on or have the curtains drawn. I think more carers are needed because they work very hard."
E H
carehome.co.uk rating: 3.17 out of 5
"I have no hesitation in recommending Henford House as a superb care home for anyone who needs this service. My mother has been there for a total of 12 months and I am really happy that she is safe and secure in the home. The facilities are great, the staff are extremely attentive and caring and she gets on really well with all of them. The home put on a superb birthday celebration for her recent 101st Birthday, which all the family were extremely grateful for. My mother is safe and happy at Henford and I can feel satisfied that she is being well looked after."
Stephen A
carehome.co.uk rating: 4.75 out of 5
"Very pleasing staff and very helpful."
M B
carehome.co.uk rating: 3.92 out of 5
"We found the car and compassion shown to our family member to be of the highest quality and beyond reproach. We found all the staff to be kind, helpful and considerate all times. The facilities were excellent and maintained to the highest order and would express our gratitude and thanks to all concerned."
Marjorie D
carehome.co.uk rating: 5 out of 5
"I have been most pleased with the care my husband is receiving at Henford House. The staff are very kind and helpful. Nothing is too much trouble, despite the fact that this is a very busy care home. The management are superb and don't make the resident's visitors think they cannot approach them. There are many activities for all if one wishes to join in. This particular care home is spotless and a joy to go to at a stressful time in our lives."
Marilyn A
carehome.co.uk rating: 5 out of 5
"Second time used this for respite from hospital for elderly mother. Manager compassionate and helpful, giving advice and assessing quickly and promptly to help relieve a stressful situation. Room and care excellent. Nothing was too much trouble for any of care staff. Both Mum and family felt well supported. The nurses, in particular, were first class in managing the medical side of things. Very efficient and caring and reassuring to both Mum and family. Gold star service in beautiful rooms and gardens."
Y P
carehome.co.uk rating: 5 out of 5
"After a very short stay after leaving hospital, it was most enjoyable. Plenty of help and someone on hand all the time."
E D
carehome.co.uk rating: 4.25 out of 5
"The staff have been very kind and helpful. The food has been good and sometimes exceptional. The room has been very good and he enjoyed the view from his window."
Monica D
carehome.co.uk rating: 5 out of 5
"My mother-in-law moved to Henford to be near family. My background is in care and the home was the only one that I was completely happy with when viewing. Since she has been there, my first impressions have been proven to be right. Every member of staff welcomes us when visiting, nothing is too much trouble and my small grandchildren often visit with me and they are made very welcome and join in the activities which have been amazing. These last few weeks we have joined in with many Xmas activities and thee have been wonderful a truly caring, welcoming home that goes over and above to meet all residents and their family's needs at all times."
Andrea C
carehome.co.uk rating: 5 out of 5
"A little wary to begin with due to a poor experience at a former nursing home. But four weeks into mums stay at Henford House and we've noticed a positive change in mum. She's comfortable and appears to be well cared for keep it up. The food though it could be better or at least hot!!"
Robin I
carehome.co.uk rating: 3.83 out of 5
"Having visited on several occasions we have been very impressed with the welcome we have received and the general warmth of the staff. We have always been offered tea and cakes and have spent a very pleasant afternoon."
Robert L
carehome.co.uk rating: 5 out of 5
"My mother has recently been transferred from hospital. Her move was made with care, compassion and dignity. Her nursing needs are quite complex but she has been made comfortable and welcome in the home. All staff provide excellent care in making her happy in a new environment. As family members, we have been given advice and guidance to help us through this new experience."
L S
carehome.co.uk rating: 5 out of 5
"Very happy here. Everyone is kind and very patient and helpful."
Valerie D
carehome.co.uk rating: 5 out of 5
"The home is so beautiful and full of lovely flowers and people."
Peggy B
carehome.co.uk rating: 4.83 out of 5
"I was bought here from hospital after my dislocated hip had been repaired. The treatment and care I have received has been excellent and I shall leave with a pain free hip."
N G
carehome.co.uk rating: 4.83 out of 5
"Everybody was kind and helpful. The staff will do anything to assist on a daily basis. Residents very friendly, lots to do."
C M
carehome.co.uk rating: 5 out of 5
"I would like to thank all the staff at Henford House for their care and professionalism towards my mother during her stay. All the staff were patient and caring, sometimes under trying circumstances. All the staff were attentive and responsive to my mother's needs. Everyone at Henford House knew their job which indicates that selection of personnel and training are first class."
Stephen A
carehome.co.uk rating: 4.17 out of 5
"Fairly comfortable."
Edward B
carehome.co.uk rating: 4 out of 5
"Clean and welcoming environment. Staff are very friendly. Lovely and clean and tidy rooms and communal areas. Plenty of activities. Very relaxed, just like being at home."
F D
carehome.co.uk rating: 4.75 out of 5
"Staff always helpful and caring with my friend, who needs a lot of care with feeding and personal care, as is in bed all the time."
B V
carehome.co.uk rating: 3.92 out of 5
"All staff are pleasant and helpful. The reception area is welcoming and well staffed. Tea and coffee and cakes are available for visitors to help themselves. Care is discreet and well documented. Rooms are bright and airy. Activities are planned and varied."
S B
carehome.co.uk rating: 4.75 out of 5
"My mother was admitted for palliative care. Her garden room is bright and cheerful, overlooking the lovely grounds. The modern ensuite facilities were essential for her comfort and dignity. My experience of her care has been excellent. She is well looked after by a friendly and attentive staff. Unable to eat very well, every effort is made to assist her to eat and the staff will cook anything that might tempt her. Her needs are quite extensive due to her illness and everything is done to make her comfortable and although not here for long, the staff have got to know her."
Lynn C
carehome.co.uk rating: 4.67 out of 5
"I have been here a year and have found all staff extremely kind and thoughtful. If I want any help at all, I only have to ask and it's never any trouble for them. I feel I have settled in well - thanks to the staff here. Also, my children and family can relax more knowing I am comfortable and happy."
Valerie D
carehome.co.uk rating: 4.67 out of 5
"Excellent care."
P L
carehome.co.uk rating: 4.42 out of 5
"Extremely professional and person-centred approach towards the clients. A very high standard of cleanliness and I would be very proud to work for this company."
Colette R
carehome.co.uk rating: 5 out of 5
"I found Henford House care/nursing home to have very high standards in all aspects of the care of my father. The staff are very professional, and helpful but also very kind and caring to residents. There is a lovely ambience of home and family, and the residents that I have met all seem very settled and 'at home'."
Carole C
carehome.co.uk rating: 4.82 out of 5
"My enquiry for respite was managed quickly and efficiently - immediate wheels were put in motion to 'remove barriers' such as pre-assessment needing to take place in hospital. Any difficulties experienced were out of the nursing home's hands, such as liaising with the hospital and transport - so more to do with the NHS inefficiencies. On arrival, my mother was immediately cared for, fed and reassured. Problems with her room were also immediately rectified with care. Whilst Mum could make her own choices, she was supported to be independent. Can't thank you enough!"
Yvonne P
carehome.co.uk rating: 5 out of 5
"My friend entered Henford House just after her 90th birthday. From the very first, she has enjoyed living the beautiful gardens and recently the upgrading and re-decoration of the house. She enjoys some of the activities and the company of the other residents Henford House has given her great pleasure and security in the years she has lived there."
E K
carehome.co.uk rating: 4.42 out of 5
"Came to Henford House for respite care following 5 weeks in hospital and also to spend time with husband who has just moved here. If needs should mean I need care, I would come here. Couldn't fault the treatment given by all the lovely friendly staff."
Mary B
carehome.co.uk rating: 4.33 out of 5
"Your staff are lovely, they have the best of intentions - beautifully helpful. The home is lovely, beautifully kept and the room was lovely. The facilities were good. Charming people, the nurses are brilliant, attended to me over and above. Spot on time with pills and things."
George B
carehome.co.uk rating: 4.58 out of 5
"Comfortable."
G L
carehome.co.uk rating: 4.08 out of 5
"My mother has been here for about three weeks. I have found all the staff very friendly and helpful. Henford House is extremely comfortable and a lovely atmosphere. She has a very comfortable room and nothing seems too much trouble concerning my mother. The choice of food is very good. Thank you."
D B
carehome.co.uk rating: 5 out of 5
"Very good - comfortable surroundings. My friend has never been happier. Just the atmosphere and friendliness is better than other care homes I've been in. Lots of space too."
Michael B
carehome.co.uk rating: 4.18 out of 5
"On visiting my friend I found him in good spirits, very clean and tidy as was the room he has. He said he was happier than he has ever been!!"
Malcolm S
carehome.co.uk rating: 5 out of 5
"The Barchester Henford House Nursing Home staff and management take wonderful care of my mum. Very special place and the care staff are angels."
June C
carehome.co.uk rating: 5 out of 5
"I needed respite care after being in hospital - helped a lot to get walking and to put on weight."
C M
carehome.co.uk rating: 4.58 out of 5
"Helpful, friendly and caring staff. Cheerful surroundings Their 'outings' to nearby places of interest would be very welcome and help to break up the time."
F R
carehome.co.uk rating: 4.42 out of 5
"Very good house."
I H
carehome.co.uk rating: 4 out of 5
"My husband has been a resident since being a patient at Salisbury Hospital from where he was discharged on 28th March. He has a chest infection and is very unsteady on his feet. He has been very well cared for by staff members, and I have nothing but praise for the care and attention he has received."
Nancy G
carehome.co.uk rating: 5 out of 5
"A welcoming, friendly, professional warm and comfortable care home. My mother is being beautifully cared for, by lovely staff in a very nice room with a view over the garden."
Sarah H
carehome.co.uk rating: 5 out of 5
"I would recommend Henford House to anyone. I don't have to worry about my husband when I'm not there as I know he is safe and cared for,"
Pauline M
carehome.co.uk rating: 5 out of 5
"Henford House Nursing Home is an exceptional care home with dedicated and hard working staff who are always friendly, helpful, kind and considerate. The care home is always spotlessly clean and warm and the food from the kitchen is first class with a great menu! There is always a member of staff available to discuss any concerns, either in person or over the phone. A model for all care homes - excellent!"
Richard H
carehome.co.uk rating: 4.92 out of 5
"Everything about Henford house is to my entire satisfaction. Their tender loving care can be felt on entering the front door. Nothing is too much trouble."
Elizabeth N
carehome.co.uk rating: 5 out of 5
"In the time I have been at Henford, the staff have looked after me."
D C
carehome.co.uk rating: 5 out of 5
"Always clean and tidy. Always able to find someone to ask if you need to know about the residents. Staff always helpful and friendly. Activities seem to be well attended by residents who are able to go to. If residents are not able to go they bring some of the animals etc to their room."
B V
carehome.co.uk rating: 4.33 out of 5
"I regularly visit my friend. We often sit in the lounge and enjoy the entertainment, having a little sing song. My friend is very happy here and she says the staff are lovely."
Melissa W
carehome.co.uk rating: 4.33 out of 5
"My mother has been in Henford House Nursing Home for nearly a year, during this time she has been looked after very well. I visit nearly every day and find everyone friendly and helpful, there you can always find somebody if you have any queries."
A R
carehome.co.uk rating: 4.17 out of 5
"My wife and I have a Lasting Power of Attorney for a family friend who has been in Henford House for 3 1/2 years with early onset dementia, other mental health issues, severe leg ulcers, circulatory and respiratory problems. We chose Henford as we had previous experience with my late mother in law and knew their personal and health care care to be good. Our friend is insular and a very challenging resident but the staff still manage him with a cheery smile and he admits that the care is excellent. For the first 3 years he refused to leave his room and only left it for a shower or hospital appointments/admission. However, the Activities team eventually persuaded him to take escorted trips out and this has greatly improved his view on life. We made absolutely the right call in selecting Henford for our friend."
Nigel L
carehome.co.uk rating: 4.92 out of 5
"Henford House is the most welcoming care home. It is 100% clean- no smells often associated with care homes. 100% professional staff. 100% caring staff. More like a real home than an 'institution'. Beautifully decorated. Rooms better than some hotel rooms! Food- amazing."
Kate A
carehome.co.uk rating: 5 out of 5
"From the moment we first visited the home we were impressed with the homely, friendly environment. All the staff we met were outstanding with their hospitality and care of not only Mum but any visitors! In Mums final days nothing was too much trouble and we were grateful for their sensitive, caring work ethic."
Andy P
carehome.co.uk rating: 4.58 out of 5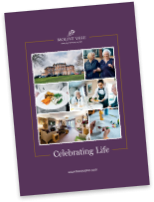 Read our brochure 'Providing great quality care and wellbeing' for more information on how we're here to help you and your loved one.
Read brochure
Food & Nutrition
Activities & Events
Care & Facilities
What happens now?
Are you ready to discuss your individual care requirements? Pick up the phone and talk to us, book a visit to our care home or come and take a look around our facilities.
Care enquiries
New care enquiry phone lines are open 8am - 8pm
01985 881 053
All other calls
Our fees and contract
We want to be as transparent as possible about how we charge for the different services we provide as well as what's included in our contract. Please click the links below to find out more about our fees and contract.
View typical fees
View Our Contract
Useful downloads
Here to help you make the right decision about your care requirements.
74