Food at Harper Fields Care Home
Food and Nutrition at Harper Fields
Ensuring that each person we care for meets their nutritional and dietary requirements is a big responsibility, which is why our catering team comprises experienced chefs who can deliver a fantastic array of both delicious and nourishing food. Our chefs take into account residents' likes, dislikes and dietary requirements to create a menu that appeals to everyone. We also offer light snacks throughout the day and night to those people who just can't get enough of our food! For a taste of what we offer, please see the example below:
Luis Moreno Perez
Head Chef
My name is Luis, and I am a skilled chef from Spain with over 20 years of experience in the catering industry. As a proud father of a girl and a boy, I find great joy in creating delicious meals that bring families together. I am currently the head chef at Harper Fields, a prestigious residential home. Throughout my career, I have developed a passion for cooking and exceptional culinary skills that have helped me earn a reputation for creating innovative, visually stunning, and delicious dishes. I take great pride in my work and strive to ensure that every dish I create is of the highest quality. My dedication to my craft is evident in every aspect of my work, and I feel honoured to be a part of the culinary community here at Harper Fields.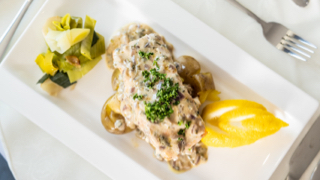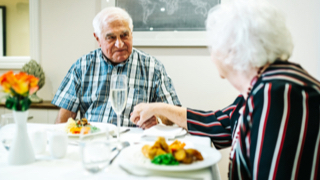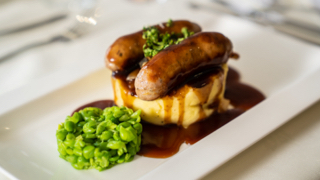 Dietary requirements
For residents who have difficulties swallowing, we modify the menu of the day so that the dishes are more palatable for them. To support our chefs in producing these dishes, our hospitality team and our Chef Academy organise theory and practical workshops. The chefs work with the chef trainer to prepare tasty, modified meals safely and according to IDDSI frame work. This encourages residents to eat and enjoy their food. All our chefs have been trained in IDDSI food descriptors.
Attracting top chefs
Our chefs are recruited on the basis of an interview with the regional hospitality support team and the manager of the home. Selection also involves a practical element, where potential chefs are asked to cook for and meet a panel of people living in the home. Chefs take their job extremely seriously and the annual Barchester Chef Competition sees our chefs battle it out in regional heats and then at a national final for the accolade of 'Barchester's Chef of the Year'.