What our families say: Hagley Place Care Home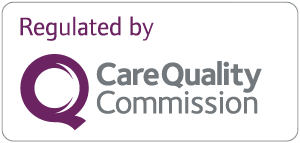 "We attended my friend's 90th birthday party at the home. This was a really well organised event with a lovely meal and party. The staff could not have done more to make my friend's day very special."
Patrick C
carehome.co.uk rating: 5 out of 5
"I have been here for the weekend to see my sister from Northern Ireland. I could not believe how well she is being looked after. Today was her 90th birthday, and the staff were so kind and supportive; they all made our day so special and one to remember. The home is excellent, clean and tidy and has amazing facilities. Can't stress enough how the whole home has made us welcome. Highly recommend this home."
S T
carehome.co.uk rating: 5 out of 5
"Having inspected a number of care homes, my anxieties were put to rest from the moment I entered Hagley Place and met one lady who showed us around. There was whoever we went, an atmosphere of calm and comfort that I had not found elsewhere. It was later when my friend moved in, that I witnessed the standard of care and love shown towards the guests that make Hagley Place unique in my experience."
Norman S
carehome.co.uk rating: 4.92 out of 5
"This is a wonderful, caring home. It is led by an amazing manager who understands each and every one of the residents and their needs. The ethos is warm, welcoming and tangible. I feel my sister is not only well cared for, but her needs are understood. The rooms are a delight and spacious. The staff are kind, caring and attentive. The food is super. The gardens are a wonderful resource and are lovely, peaceful, and give a calm space. The manager has built a strong team, and I feel confident that my sister will be well supported throughout her 'journey'. There are meaningful activities and a real sense of socialisation, so important for our loved ones. Ludlow is a lovely town and full of great little places to visit, so our sister can still engage in normality in a lovely setting when we visit. The home has a minibus and outings take place too. I have also been so well supported in my sister's move to Hagley Place by staff, and that extension of care is much appreciated."
Anne G
carehome.co.uk rating: 5 out of 5
"Everyone at Hagley Place has been friendly and supportive helping settle my mum into her new home after a deterioration in her condition. The carers are professional and treat the residents with dignity and compassion and are supportive to relatives."
J H
carehome.co.uk rating: 4.42 out of 5
"We, as a family, are over the moon with the care that Mum has received here. Everyone that works here will go out of their way to help with everything we have asked for. Mum has come on so very well and is happy living here, and for that, we are so grateful to all the staff. I would not hesitate to recommend here for your family members/loved ones to live."
K B
carehome.co.uk rating: 5 out of 5
"For 7 years mum has been cared for entertained and protected by the wonderful staff at Hagley. I find communication with the home easy and I am updated in between my visits if necessary."
R L
carehome.co.uk rating: 4.83 out of 5
"I have had to put into words just what a lovely atmosphere and caring environment the team showed at Hagley. Throughout these covid times, I know the team there have had to step up and replace the role of the relatives. The pure, love, joy, and closeness was never more evident as I witnessed the head of social activities with her residents yesterday. She brings such kindness and warmth in her leadership and her interaction. It was clear that she was highly thought of by them. She is a shining example of pure kindness, and high professionalism, I would also like to mention the two other ladies in activities what a fantastic team. Hats off to them. Beautiful home."
Paul W
carehome.co.uk rating: 5 out of 5
"My father has been a resident at Hagley Place for over four years, during which time, he has gone from being a frail old man with memory issues to being a 96-year-old with advanced Alzheimers. Throughout this time, he has been cared for almost as a family member, and we, his family, have also felt cared for. From the first time I set foot in the home, I was impressed by the atmosphere, by the awareness and friendliness of all the staff, even those just passing in the corridor. Having worked in the care sector for many years, I have never been so impressed. At no point during my father's life at Hagley Place has the level of care and the close relationship the staff have had with him ever dropped or lessened. I have the utmost admiration for how the staff have managed through the Coronavirus pandemic; while it must have been so stressful and upsetting for them they have been unfailingly cheerful, helpful and caring. I owe them a lot for the peace of mind their care of my father has given me."
M F
carehome.co.uk rating: 5 out of 5
"My partner has Multiple Myeloma (bone marrow cancer) and Alzheimer's. Sadly, I'm no longer able to care for her by myself so she is being looked after by the lovely people at Hagley Place while her family are arranging care services. We are both delighted by the care she has received during her time in respite. Both I and her family were concerned that she would find it too stressful to find herself in a new space with absolutely everything unfamiliar. It only took a day or so for her to feel comfortable in her "hotel room" - and it did feel like many of the hotels we've stayed in over the years. She has always been happy and alert when I've visited and I've always felt a sense of care throughout the home. I should point out that my partner's stay was during the Covid pandemic. The staff had to be scrupulously careful of hygiene and safety, nevertheless, I was always made to feel welcome. This care home is based on genuine care and I would be happy to stay here myself."
Robin B
carehome.co.uk rating: 4.17 out of 5
"I wouldn't wish to be anywhere else. The care given is second to none. The response from the bell is quick. If anyone could come and chat occasionally, although care staff and cleaners are good, that would be lovely. She is bedbound. Food is good but do like it hot."
B H
carehome.co.uk rating: 4.75 out of 5
"I am very happy living at Hagley Place. She has many friends and Hagley is a very friendly home. I love the minibus trips. Like having my hair done. Activities are really good and staff are very caring and good with activities. All staff are caring and helpful. As long as we are happy, our families are happy."
A L
carehome.co.uk rating: 5 out of 5
"All the staff at Barchester Hagley Place have shown tremendous care and kindness to my mother. She has been very well cared for and has enjoyed a quality of life which simply would not have been possible elsewhere."
David T
carehome.co.uk rating: 5 out of 5
"The way visits have been organised since regulations eased has been a joy. Since my husband is now unable to walk visits in the garden with good weather have been very rewarding. The staff should be congratulated on how they have responded to all the extra work these visits entail. Thank you."
V C
carehome.co.uk rating: 5 out of 5
"Hagley Place is a happy home, the staff are always smiling and willing to help. In the very challenging circumstances of Covid-19, the organisation has managed well. My brother, who is in the nursing wing, was saddened that he was confined to his room, but at the same time he could not understand the huge restrictions we were all living under! I am glad to be able to visit again."
S M
carehome.co.uk rating: 4 out of 5
"The staff at Hagley are exceptional and always go over and above to care for the residents. My mum-in-law has had an extremely tough time the last few years, but we have been comforted in the knowledge that she is being cared for by such a fantastic team. Thank you Hagley."
S R
carehome.co.uk rating: 5 out of 5
"My 90-year-old mother has been with Hagley Place for a little over a year. My initial impression was more akin to a four-star hotel than a nursing home. A purpose-built property, it has an abundance of design features to cater to the less mobile of our loved ones. Light and airy, with corridors wider than most hospitals. For more able relatives, there is a lovely open plan coffee area which is a great social aspect for the residents, also a lovely place to meet up with my mother for a coffee and chat with other residents (pre covid). There are always a high number of carers and nurses on hand to help with any enquiries or to assist in any way they can. The staff are incredibly friendly and go to great lengths to solve any new issues that arise with my mother's health. The precautions they put in place for the pandemic have been remarkable, and we have been kept up to date on a regular basis. Even in the many months, I could not visit, I had no concerns for her wellbeing."
Paul H
carehome.co.uk rating: 4.92 out of 5
"My husband has been happily settled in Hagley Place Care Home for 20-months. I could not wish for a better place for him. Relaxed, happy atmosphere and wonderful, caring staff, who are informative and welcoming to resident's families. The next best thing to home! A deeply felt thank you to them all."
Chrissie H
carehome.co.uk rating: 5 out of 5
"Today has been a good day. Visited mom in Hagley Place and was allowed into moms room following their high level of safety precautions including a lateral flow COVID test. It was lovely being able to sit and enjoy each other's company in moms own environment in her room. I'm very much looking forward to next weeks indoor visit to be able to see her again. In the meantime, the regular window visits will have to do but the staff make visiting such a pleasure. Always pleasant and a welcome smile. I'm very happy that mom is so well cared for there. Thank you all at Hagley xx"
Cheryl K
carehome.co.uk rating: 4.92 out of 5
"We can highly recommend Hagley Place for its nursing care and staff. Mom is 83 and her serious medical condition means she is now restricted movement-wise. The staff are discrete, professional and above all, are very kind. Nothing is too much trouble for them and although physically restricted by her illness, mom is made to feel independent and allowed to make her own decisions at every level. This last year has been hard for our family with access to the home limited for reasons of the pandemic. We have been allowed to have window visits which mean mom feels connected to her family and her mental well-being as good as anyone's during this time. She is still smiling! The home is spotlessly clean. Gardens are beautifully kept. Atmosphere calm and quiet. Staff are amazing, always friendly and knowledgeable. Just what you need with an illness that is complex and debilitating."
Cheryl K
carehome.co.uk rating: 4.17 out of 5
"I would like to thank all the staff at Hagley Place for the excellent care they have provided to my father and for keeping him safe during the pandemic. Although indoor visits have not been possible, the staff have helped facilitate window visits and have been very helpful in responding to telephone enquiries. The recent acquisition of the visiting pod has made a big difference to the visiting experience, especially for my elderly mother. It is clean, weatherproof and warm, and allows us to be close to my father without having to wear masks because of the perspex screen."
Mark W
carehome.co.uk rating: 4.58 out of 5
"I hadn't been able to see Dad for quite some time until recently and when I did I was absolutely thrilled to see that he actually looked better than he had done for years. This in itself speaks volumes. A big thank you to all the hard-working staff who have also treated Mum like family."
Rachel H
carehome.co.uk rating: 4.92 out of 5
"My parents were accepted for respite care at the beginning of the Covid-19 lockdown, for which I am very grateful to Hagley Place. The care they have both received has been excellent. Phone conversations with staff have also been very reassuring. I can only complete this survey on what my parents have told me as understandably, I have not been allowed on the premises. Well done to Hagley Place on their organised visiting scheme. It's very well planned."
Daisy T
carehome.co.uk rating: 5 out of 5
"It has been good to be able to visit these past three weeks again. Well organised under a gazebo through the window. It has been a long time! Thank you for all the extra care re COVID."
Valerie C
carehome.co.uk rating: 5 out of 5
"Having spent many hours visiting care homes in the country with my brother, looking for care for our 93-year-old mother, Hagley Place was the last home we visited and on entering immediately felt it was the right place. We were given a warm welcome and the whole feel and atmosphere were so welcoming and homely. My mother entered the home in October 2019 and we have been very pleased with her care. The carers and certain ones, in particular, have developed a close and caring relationship with my mother, especially lately in lockdown. I would have no hesitation in recommending this home."
Virginia C
carehome.co.uk rating: 4.67 out of 5
"Hagley Place have been nothing short of incredible during Covid-19 and have made every effort to keep residents in touch with family and friends. I can only thank them for all they have done and continue to do in a very difficult time."
L F
carehome.co.uk rating: 5 out of 5
"Hagley Place is the most fantastic care home. All the staff are amazing and really do care about all the residents. It's always a cheerful and happy atmosphere and everyone misses well. I love the fact they do lots of activities as this is so important."
Sue L
carehome.co.uk rating: 5 out of 5
"I'm so happy we've found you. It's the perfect situation for my Mother, with the highest level of care. The home is of an excellent standard and the dignified care that she receives is excellent. Thank you."
Paul H
carehome.co.uk rating: 4.92 out of 5
"Whilst looking for a care home for our mother, my brother and I looked at many care homes and Hagley Care Home was the last we visited and immediately on entering felt it was the right place for our mother. The warm welcome we were given and the feeling of calm and care was immediately evident. My mother is 93 and very arthritic and has dementia and had been living on her own with a carer twice a day but needed full-time care. We moved our mother in October last year and she has settled in so well. The care she is given by all the carers is like she is their own mother and the whole feeling of the care home is one of one big family. The carers go well beyond their duties and work so hard to make sure all the residents are taken care of, not easy sometimes with dementia patients who can be quite challenging at times. My mother's care during the lockdown with Covid-19 has been fantastic. Cannot recommend highly enough."
Virginia C
carehome.co.uk rating: 4.67 out of 5
"I have had both private and professional business with Hagley. The team are dedicated, the home is spotless, warm and friendly. The facilities it provides and the key connections to the local networks to enhance the life of its residents excel this home. It is somewhere I would always recommend to anyone looking for care."
Martin P
carehome.co.uk rating: 4.58 out of 5
"The care and devotion that my husband received in his last days was outstanding. He was always treated with respect, enabling him to retain his dignity. The staff treated me with kindness and warmth, allowing me free access and they always kept me informed on my husband's condition."
Louise H
carehome.co.uk rating: 5 out of 5
"Every day that I wake up I am so grateful that I moved my Mum to Hagley Place. The care she has received from the outset has been exemplary! Mum is so much happier and I can see the kindness and professional care that she and all the residents are getting every day! I am so grateful to all the staff!"
L D
carehome.co.uk rating: 5 out of 5
"The staff are very polite and friendly. A good atmosphere everywhere. More activities especially much needed for those that can participate. The mini-bus stands in the car park is not used much. Outings, when?"
M S
carehome.co.uk rating: 3.64 out of 5
"My father was a resident at Hagley Place for 12 months. He had Alzheimer's and suffered from diabetes. The nurses and carers were just wonderful. They cared for my father as if he was their own. They put up with his quirks and at times, his rudeness and gave him the best care possible. It was hard for my father, my mother and I but it was made bearable by their support, their love and their unfailing desire to do the best for dad. When nearing the end of his life, again the care and love for us all made the inevitable bearable. In many cases, the nurses and carers went the extra mile for us - I cannot recommend them highly enough."
Clarissa D
carehome.co.uk rating: 4 out of 5
"Very satisfied after only visiting once after she has only been in for 5 days. She is a much brighter, chatty person, more active."
Freja B
carehome.co.uk rating: 4.75 out of 5
"Hagley Place, Piggot Unit is vastly superior to any other care/nursing home we have experienced. The tranquil atmosphere and lack of regimentation and formality, coupled within a family atmosphere, is exceptional."
C H
carehome.co.uk rating: 4.92 out of 5
"My mum has been resident at Hagley Place for over 5 years. We feel it was the right place to be at the time and still is. The staff all very professional and extremely attentive to all mums needs. Mum's room is well set out with all the latest mod cons to keep mum safe and happy. The meals mum has are prepared to a high standard. Recently we've found the head nurse very helpful with our little chart about mum's welfare and wellbeing."
Michael C
carehome.co.uk rating: 4.83 out of 5
"Barchester, do you realise what fantastic staff you have working in this care home. Since he has been there, my partner has had to move upstairs from the residential area because he needed nursing care. He has Dementia and inevitably his condition has deteriorated, but the care he has received in both areas has been exemplary, responding to his every need. Not only that, it has been delivered with patience, respect and loving concern. I too have been supported and cared for when the going has got tough. Heartfelt thanks to everyone at Barchester Hagley Place, your value is beyond price."
Susie G
carehome.co.uk rating: 4.92 out of 5
"What an amazing care home. I am a very old friend of a resident who is in the Dementia ward in his last stage of life. I was humbled to see the length to which the staff go to make him comfortable, relaxed and happy. One hears bad stories of care homes, but this home proves the opposite, that living in a good home can be rewarding, fun, safe and, if necessary, a good end to life. I wish to thank all the staff with whom I came into contact, especially senior nurse, for their thoughtfulness, not only to residents but to us, friends and relatives, in what is a very sad time, for making it all a gentle and unalarming experience. I came home to with very warm and positive feelings for my friends life and death. Thank you."
Caroline D
carehome.co.uk rating: 4.17 out of 5
"Both my brother and I are happy with mum's care here. We think that she is in the best place for her condition. The staff are always friendly and cheerful. Mum enjoys some of the activities, especially the musical and singing ones. The extra care parking spaces for visitors is appreciated."
Ruth L
carehome.co.uk rating: 4.67 out of 5
"Hagley Place is a very caring home. All the staff whatever their job engage with the residents and this makes to a friendly atmosphere. I feel my dad is safe and cared for and the staff work hard to achieve this. My only concern is that the smell of urine has increased in recent weeks. Originally when dad first went to Hagley there was no smell at all. However, it has not smelt at all during my visits there in the past week."
J N
carehome.co.uk rating: 4.17 out of 5
"My mother died at Hagley Place on Christmas Eve. We found the end of life care very good. The team who dealt with my mother were good at keeping us aware of her deterioration and advised us when to call in immediate relatives etc. There was always someone, usually the same person at the end of the phone to give updates. My mother who was suffering from dementia had several visits from the out of hours doctor who administered morphine to calm her anxiety. We were encouraged to come and go as we saw fit."
J H
carehome.co.uk rating: 4.58 out of 5
"My mother is very well cared for. Staff are caring and have time to talk. I would recommend this home. The home is clean with a warm welcome."
S R
carehome.co.uk rating: 5 out of 5
"My loved one has been living in the home for almost 1 year. Since the new change in manager, I can say the home is truly amazing. The staff seem happier and residents settle. Staff are visible in the home. Always something going on. A lovely home. Thank you."
A K
carehome.co.uk rating: 4.83 out of 5
"Firstly the staff are courteous, engaging to relatives visiting. They all know the names of the residents. They talk of my mother with great affection. They really do appear to care for my mother. My mum's physical appearance too has improved no end. She always presents as clean and well dressed. She's putting weight and is looking so much better. I put this improvement down to her care. Finally, the home itself is always clean, safe and friendly. I would recommend this home to anyone."
Alan M
carehome.co.uk rating: 4.67 out of 5
"My brother and I can hardly believe the change in our mum. Since she has been at Hagley Place. She is the happiest she has been for almost 2 years. Whereas she was very anxious and agitated at her own home. She is so much calmer at Hagley Place. I would definitely recommend the home and the staff are so kind and friendly."
B M
carehome.co.uk rating: 4.67 out of 5
"Hagley Place is a well-designed custom built, comfortable care home. My wife spent two weeks of respite there and settled in quickly and well, seemed quite content and made friends with other residents. To me, the outstanding feature of Hagley Place was the competence and careful attentiveness of the staff who also kept me well informed."
M Y
carehome.co.uk rating: 4.2 out of 5
"My mother has just spent 2 weeks at Hagley Place and enjoyed her stay. The staff are kind and caring and genuinely care for the residents. The food is of a good standard and Mum enjoyed her meals. The activities on offer are varied and residents are encouraged to participate and are helped to join in. There is laughter and smiles and a very good team of staff and carers in place and they treat the residents with dignity. After visiting several homes in the area, I knew immediately that Hagley would be the place for Mum."
Christine K
carehome.co.uk rating: 4.83 out of 5
"My mother has first class respite care at Hagley Place, Ludlow. Over the past year she has grown to know many staff members who welcome her when she returns. I have peace of mind knowing Mum is happy and well cared for when her live-in carer takes her breaks."
Elizabeth F
carehome.co.uk rating: 4.83 out of 5
"When my mum came to Hagley Place, she was in a very poor way, even though she has been living in her own home with full-time carers. Six months on, she is settled and is beginning to find her feet, this is all down to the wonderful caring staff, who have all gone out of their way to help her. I cannot thank them all enough."
L M
carehome.co.uk rating: 4.92 out of 5
"Hagley Place has not only changed mum's life for the better it has also enhanced mine knowing that she is happy and completely cared for by trusting and friendly nurses and carers. The rooms are large and light the food is great and the activities put on for the residents are second to none. Thank you Hagley Place."
Laura F
carehome.co.uk rating: 5 out of 5
"Since living here I have had better health. The staff are friendly and helpful. My room is kept clean and tidy and the food is lovely."
Judith M
carehome.co.uk rating: 4.92 out of 5
"I'm having a wonderful time! After six very difficult months and a deep depression, the atmosphere of kindliness and help at every turn has set me on my feet again, thank goodness! Every aspect pleases and supports. From the excellent meals, always nicely served, to the garden and all the lovely staff and so much fun! Thank you."
Bob D
carehome.co.uk rating: 5 out of 5
"Hagley Place is special, I cannot be happier with all aspects of care and life at the home. I know my father is safe, respected, cared for. All the staff are endlessly cheerful, polite, ready to listen or to explain or reassure over care issues."
Mary F
carehome.co.uk rating: 4.67 out of 5
"Could not be better in any way. Food good and staff so kind, thoughtful and cheerful."
Mary C
carehome.co.uk rating: 4.92 out of 5
"Staff interact with the residents. They show a caring but not condescending attitude. Nothing is too much trouble."
Ann H
carehome.co.uk rating: 4.92 out of 5
"I lost my wife after 67 years together and am broken hearted. Your staff were just what I needed, very friendly, a ready smile, always willing to help and made me feel I belonged. In particular, my allocated helper, she is so thoughtful, she helped me through more than I can say. My visitors all remarked on the friendliness and the way tea and cake was supplied. My very first visitor said, "what a lovely room, I like your curtains"."
Graham B
carehome.co.uk rating: 5 out of 5
"I am deeply grateful to the General Manager and to all the staff at Hagley Place for looking after my mother in her last days at Hagley Place Care Home. I am very clear that she could not have been in kinder or in more caring hands. The sheer professionalism, friendliness, warmth and compassion shown by all members of staff was absolutely evident on all the occasions that my wife and I visited my mother. She could not have been in a better place when the time came for her to finally leave her own home. Thank you."
Stephen M
carehome.co.uk rating: 5 out of 5
"Attended excellent 'namaste' session with Mum today - lovely innovation, very relaxing for everyone. Mum loved the hand massage particularly. Well done, please keep it going."
S D
carehome.co.uk rating: 3.75 out of 5
"My wife and I visit my mother 1-2 times a week and we find the home excellent in caring for my mother. Although she has advanced dementia she seems happy with the surroundings and the professional staff employed. Mum has been at Hagley Place for 4 years now and has slowly deteriorated over this period, moving to different parts of the home. The professional staff made these mental and physical changes go smoothly making my mother's day stress-free."
Michael C
carehome.co.uk rating: 4.67 out of 5
"I am more than satisfied with the care and treatment during my stay here. Having the stroke in the first place was a pretty awful shock. Having been an active person - a church warden for 10 years and a member of 2 committees for 20 years and a first aider for 20 etc - hence, I am able to appreciate the knowledge and work that your staff put in, especially the carers. For their ages, I am surprised at the wealth of knowledge."
Diana C
carehome.co.uk rating: 4.75 out of 5
"We brought our sister here 2 weeks ago. Her progress has been outstanding. She is now eating very well and drinking quite a lot. She is talking very well now and getting quite cheeky with the staff. We are very pleased with how our sister is being looked after."
Alan B
carehome.co.uk rating: 5 out of 5
"From when we first came to view Hagley Place till when my sister went back home, the care and service could not be faulted in any way. We still have phone calls from the staff after she left to see how she is coping at home. Well recommended."
Peter F
carehome.co.uk rating: 4.83 out of 5
"This home is amazing. It is hard to believe they have the same CQC rating as the home my mother moved from; they are infinitely superior in every way. Everybody smiles, everyone is kind and extremely respectful of residents and, most importantly, everyone knows what they are doing. The team truly operates as a team with everyone, whatever their role, taking a full part. Staff make time to go at the individual resident's pace, creating a very calm and supportive atmosphere. I am so pleased we have discovered this home for Mum. I know now that she will be well cared for in a totally holistic way for the remainder of her days. This home is not just ticking the boxes as far as care is concerned, they are going way beyond. Everyone there should be really proud of what they are doing and the positive difference they are making to the vulnerable people in their care. Well done Hagley Place staff. Keep up the good work - we really do appreciate it."
Lynne H
carehome.co.uk rating: 5 out of 5
"On entering Hagley Place, there is a friendly, relaxed atmosphere. All the staff greet you, even if they don't know you. Everyone is helpful and makes your visit a good experience. My husband settled down immediately and improved physically and mentally in the 3 weeks he was there. I would have no hesitation in letting him stay there again and have recommended Hagley Place to friends."
Ann C
carehome.co.uk rating: 4.33 out of 5
"Hagley Place has enabled myself and my husband to have proper breaks away for the first time in the four years dad has lived with us. I feel confident that dad who has mixed dementia is cared for and is safe. It also gives him the chance to mix with other people. The staff are all so kind to me and my dad that it makes a difficult situation that bit easier."
J N
carehome.co.uk rating: 4.75 out of 5
"Thank you for looking after my husband the care you gave him was the best and all so the kindness was very good, also your help and kindness you gave to all the family."
Dorothy E
carehome.co.uk rating: 5 out of 5
"My mother-in-law was cared for to an excellent standard. The genuine care, warmth and professionalism of the staff is outstanding. Nothing is too much trouble. I visited my mother-in-law, during unsociable hours, late at night, early morning due to commitments, she was always well cared for and happy. The staff stayed with us right through to end of life care and treated my mother-in-law with respect and dignity to the end. I cannot recommend Hagley Place highly enough and would like to thank them for their support."
S J
carehome.co.uk rating: 5 out of 5
"My mother moved into the nursing wing of the care home on 22nd April and died 27th July. Throughout that time we could not have asked for any better care by the staff at all levels, it was excellent. Staff were welcoming, kind, and always has time for her. She enjoyed the activities while she was actively mobile, and when bedridden and in her last days. The standard of care was exemplary and my brother and I couldn't have asked for more help for ourselves at that time. Medical staff kept us informed and a place to sleep and meals were provided. Care homes don't come any better than Hagley Place Care Home."
Michael D
carehome.co.uk rating: 4.83 out of 5
"I have only been here for about 3 months and can honestly say that the nursing, food and general feeling is second to none. I am very happy and find the staff so helpful in every way and I am glad I came."
Eileen J
carehome.co.uk rating: 4.83 out of 5
"I have been extremely impressed with the care provided to my Mum since February this year as a resident at Hagley Place. Mum is cared for with dignity and respect and it is clear that the staff have been trained with a focus on Alzheimer's and dementia care. Mum is calm, happy and settled. The setting is homely, clean and well organised. When we visit with our young children we are all made to feel very welcome and always offered a drink and treats for the children too! When a parent has developed dementia it is worrying and difficult, we feel lucky to have found such a special place for Mum now that it is not possible to be at home anymore."
Kathryn K
carehome.co.uk rating: 4.92 out of 5
"Overall, the care mum receives is acceptable and there are many carers she has made a good bond with. Sometimes there are little issues that niggle - support socks and odd shoes, which, by the nature of a dementia unit can go missing. However, one shoe on and one shoe off should have been noticed and support socks being put on and checked for wrinkles/discomfort should be part of her care. Otherwise, staff are always friendly, cheerful and take the time to talk to mum."
R L
carehome.co.uk rating: 3.73 out of 5
"My father has been in Hagley Place since April, three months. Whenever I have visited, the staff have been very friendly and helpful. His nursing needs appear to be well met and I am informed of any issues that may arise. The food is excellent and it is lovely that relatives if they wish, can book a meal when visiting. I value this as I live over three hours drive away. It takes time for a resident to settle in and I was relieved when he recently said to me, with a smile "I quite like it here!"."
Michele D
carehome.co.uk rating: 4.75 out of 5
"Hagley Place is a very good dementia care home. My client is well looked after and all her needs are met; the environment is light, airy and a real sense of homeliness. The staff are always welcoming and helpful. My client's wellbeing and physical health have improved. Well done Hagley Place and staff."
Gordon F
carehome.co.uk rating: 5 out of 5
"The staff are friendly, approachable, professional and very vigilant in all the activities. My aunt is very fortunate to be living here."
Daphne P
carehome.co.uk rating: 4.92 out of 5
"Hagley Place is accommodating, clean, friendly and a lovely place to live. Words can't express how I love where I live."
M C
carehome.co.uk rating: 5 out of 5
"The management, nurses, carers and housekeeping staff were very, very caring. This showed not only in the medical care which was, of course, complete and efficient, but in the attention they gave to the residents. My wife was a resident for twenty-one weeks. The staff looked after her not just at regular intervals, but all the time. The care they give her is more than I can express."
B S
carehome.co.uk rating: 5 out of 5
"From the outset, we have received a first class service. Warm, friendly people who genuinely make residents feel at home."
Seb P
carehome.co.uk rating: 5 out of 5
"An excellent place to live with top quality staff and facilities. Respite assessment and admission was thoroughly professional and the move to permanent residency seamless."
S J
carehome.co.uk rating: 4.58 out of 5
"All staff from housekeeping, carers nurses to management were always friendly, helpful and efficient. My dog and I were welcome to come at any time. My husband was treated with dignity, patience and great care. I particularly noticed the unhurried, compassionate assistance he was given towards the end when it became obvious that he was in great need of it. Thak you all."
Ursula S
carehome.co.uk rating: 4 out of 5
"Always made to feel welcome by the staff who could not be more helpful. A load off my mind with him being here."
John B
carehome.co.uk rating: 4.67 out of 5
"Mum enjoyed her second stay here and is looking forward to coming in July."
Jasmine R
carehome.co.uk rating: 5 out of 5
"Excellent facilities. Kind and helpful staff. Mum was treated very well during her two week stay. As a family, it was reassuring to know that mum was receiving an excellent level of care for her demanding needs in a quiet modern environment. If mum chose respite again we would not hesitate to use Hagley Place care Home."
Elizabeth F
carehome.co.uk rating: 5 out of 5
"I have found whilst staying at Hagley Place, that everyone has been very kind and helpful. The food is excellent and my room is very comfortable."
M B
carehome.co.uk rating: 4.45 out of 5
"Pleasantly surprised at how nice it was. There was a nice atmosphere and the staff were lovely and helpful. They treated my wife in a caring and compassionate way."
John L
carehome.co.uk rating: 4.44 out of 5
"Useful for people who retire. I like it here I have no complaints. I am cared for very well."
A C
carehome.co.uk rating: 3.92 out of 5
"Would not choose to live in a care home yet on a permanent basis, but it was a safe and secure place to be cared for while my family were away."
C G
carehome.co.uk rating: 4.64 out of 5
"My father has been in Hagley Place for the last 4 years. He has been cared for extremely well and is now very frail and needs constant care. The carers are wonderful - the food is good and the help from all the staff is excellent. In the past perhaps more entertainment and activities could be more forthcoming. A well-designed building with every comfort."
Jane W
carehome.co.uk rating: 4.25 out of 5
"I would like to thank all staff for the excellent kind, competent, compassionate care and nursing given to my mother during her last few weeks. It was particularly impressive to see the personal engagement by staff with her as an individual. I know my brother's and I made the right choice with Hagley Place as our mother's final home."
Keith F
carehome.co.uk rating: 5 out of 5
"My mother was in Hagley Place for 13 months. Last week she died there and I can honestly say the end-of-life care was wonderful. All the staff took such care over my mum, both medically and personally. They looked after me and my relatives with tender loving care, both before and after my mother's death. During her time as a resident, staff took the trouble to get to know my mum and to spend time with her. She felt secure, safe and valued, and came to see it as her home. I cannot recommend Hagley Place highly enough!"
J B
carehome.co.uk rating: 5 out of 5
"I am very happy here, well looked after."
M H
carehome.co.uk rating: 4.73 out of 5
"Walking into Hagley Place one immediately gets a feeling of a friendly yet well managed home. All the staff are on first name terms with the residents and as a visitor, I have always been treated with warmth, courtesy and a readiness to answer any of my questions. It was difficult time for my partners family, once it was recognised that he was no longer able to live at home. But to see him settled and well fed with his dignity maintained, in a safe and supportive environment has made us all feel so much happier. He is able to join in with many of the activities provided. Tea time can be a bit hectic when there is only one member of staff on duty. A lovely lovely home."
Sheila H
carehome.co.uk rating: 4.58 out of 5
"We have found the facilities and staff excellent. I would like to mention especially the helpful attitude of the admin staff during a difficult period of my wife's life."
Michael A
carehome.co.uk rating: 4.92 out of 5
"Having contacted Hagley Place on behalf of a friend - the manager came to visit him. Arrangements were made for him to view. We were made most welcome by all staff, always 'hello and a smile'. The property is warm, comfortable with excellent facilities, food is good with a selection at each meal. My friend has now been in Hagley Place for 4 weeks and is happy and well cared for. I would not hesitate to recommend this house to any person wishing to have a happy retirement."
Pamela T
carehome.co.uk rating: 5 out of 5
"I am very happy here and well looked after. I have just become 100 years old and would happily recommend this home. On my birthday all my family visited and dined with me. We were all catered for very well especially by the manager and her husband who is an experienced chef. I had so many cards and good wishes from all the staff who helped to make my birthday very special. We were also waited at the tables by the managers son - lovely. I tell everyone how well I am looked after."
Myfanny H
carehome.co.uk rating: 4.58 out of 5
"My mum has stayed at Hagley Place several times for respite care and she always enjoys her time there, seeing it as a little holiday. I asked her recently how many marks she would give the staff and she said 10 out of 10. It is a blessing to have this facility nearby and I can highly recommend it. The high standard and the staff are caring and well trained."
Hilary C
carehome.co.uk rating: 5 out of 5
"We have found treatment and respect very good kind and helpful. Food seems fresh and plentiful and a cup of tea and coffee is very welcome at all times when visiting and nice to share with the resident at all times mostly in their room if the resident is in bed at odd times. The staff are very patient with care for my husband who requires aid when feeding and dressing, they help him with not feeling uncomfortable which is considerate."
Kay T
carehome.co.uk rating: 4 out of 5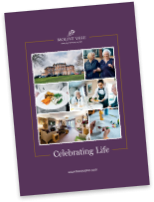 Read our brochure 'Providing great quality care and wellbeing' for more information on how we're here to help you and your loved one.
Read brochure
Food & Nutrition
Activities & Events
Care & Facilities
What happens now?
Are you ready to discuss your individual care requirements? Pick up the phone and talk to us, book a visit to our care home or come and take a look around our facilities.
Care enquiries
New care enquiry phone lines are open 8am - 8pm
01584 519 725
All other calls
Our fees and contract
We want to be as transparent as possible about how we charge for the different services we provide as well as what's included in our contract. Please click the links below to find out more about our fees and contract.
View typical fees
View Our Contract
Useful downloads
Here to help you make the right decision about your care requirements.
70