What our families say: Fountains Care Home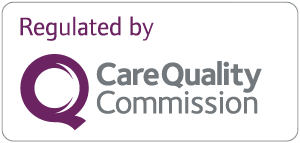 "I found the staff team at Fountains to be incredibly caring and supportive. They put a huge amount of effort into meeting the individual needs of residents, and also seem to thoroughly enjoy their jobs, which is really reassuring. The environment is very nice as you would expect with a new care home. The staff seem proud and excited to work there. I only have experience of respite stay but would recommend Fountains for this."
C Pcarehome.co.uk rating: 4.17 out of 5
"My 91-year-old mum was struggling to remain living independently at home following my dad's death 16-months ago but was very reluctant to consider residential care. Following a fall at home, we encouraged her to do 28-day respite at Fountains. Mum was made to feel welcome from day one. Fountains are comparable with a 5* hotel with the bonus of very friendly staff who cannot do enough for her. She loves the food and the personal touches she receives. Within just two weeks, mum had decided to move in permanently. Mum now laughs and jokes with me again - something she has not done since her husband died. Fountains have enabled her to enjoy life again."
Hilary Tcarehome.co.uk rating: 4.5 out of 5
"This is a lovely new care home, that really has kept the needs of the residents at the forefront when designing this, the layout is great and the rooms are spacious, but it feels like home, it really is lovely. You feel that there is nothing that would be too much trouble and immediately feel comfortable there, the thought that has gone into the care for their residents with dementia really is amazing and I would certainly recommend for people to have a look or make enquiries - I can't say enough good things, it definitely gets a thumbs up from me."
Lisa Bcarehome.co.uk rating: 5 out of 5
"As a community volunteer, I have visited a number of care homes and was very impressed with everything I saw at Fountains Care Home in Shirley. All the rooms are very spacious and have been fitted out to the highest standards. Although everything is still very new it has a homely feel and this I feel is down to the friendliness of all the staff there. The grounds are also well laid out and provide a pleasant vista from each room."
Ken Bcarehome.co.uk rating: 4.17 out of 5
"I have visited several care homes in the area and have to say this was a true home from home experience. Tasteful decor throughout and all the facilities to ensure comfort and safety 24/7. What really impressed me was feeling at home, rather than a hotel. Thank you, for genuinely making me feel so welcome and going the extra mile!"
Eileen Mcarehome.co.uk rating: 5 out of 5
"Very well run, rooms were very spacious, food was great, the decor was up to date and done to good taste, staff were all on the ball. It is in a good location with lovely grounds and has a wonderful dining room with an extensive menu."
Emma Hcarehome.co.uk rating: 4.17 out of 5
"Our Mother moved from a care home to Fountains Shirley Solihull on the 19th May 2020. Due to the Covid crisis, we were extremely concerned about Mom's wellbeing. Our fears were unfounded. Upon arrival at Fountains, Mom was given the red carpet treatment, including flowers and chocolates. Mom's transition into Fountains care home went very well. The care given to Mom has been tremendous. All the staff have been very caring and attentive towards her. She has settled in very well and we as a family are very grateful. Currently, we are keeping in touch by Skype which works well. Thank you to all the wonderful staff at Fountains Shirley Solihull."
Bev Wcarehome.co.uk rating: 5 out of 5
"My mother's transfer from another Barchester care home to Fountains went smoothly and she settled very quickly. The managers and staff have given her quality time and made her feel important and loved. I can't fault the care shown and the staff have been marvellous with her. Any problem has been dealt with quickly and with complete professionalism - I am so happy I chose this home. It's new and beautifully laid out and I'm sure others will soon benefit from the experience. Thank you for your dedication and commitment."
Hilary Bcarehome.co.uk rating: 5 out of 5
What happens now?
Are you ready to discuss your individual care requirements? Pick up the phone and talk to us, book a visit to our care home or come and take a look around our facilities.
Care enquiries
New care enquiry phone lines are open 8am - 8pm
0121 5148308
All other calls
Useful downloads
Here to help you make the right decision about your care requirements.
65