What our families say: Fountains Care Home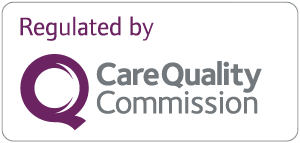 "Lovely visiting my friend of 50 years."
M M
carehome.co.uk rating: 5.00 out of 5
"My husband has a lovely rime. The staff were absolutely delightful. Food was very good. My husband liked his room. Staff helped him when he got lost. They are nice people who were interested in me."
D S
carehome.co.uk rating: 4.92 out of 5
"We are very pleased with the care provided by the home."
Tom P
carehome.co.uk rating: 4.17 out of 5
"My family was delighted with the care my father received recently at Fountains Care Home. The attention to detail of his needs were beyond our expectations. Having spent 3 weeks seriously ill in the hospital the decision for respite care made all the difference to his recovery which is ongoing not at home."
L G
carehome.co.uk rating: 5 out of 5
"Mom found all the staff members helpful and nothing was too much trouble. Mom enjoyed the food. Mom is looking forward to going again at the end of this month…. The home is immediately clean and is very welcoming to those who are resident and visiting…"
Vince H
carehome.co.uk rating: 4.58 out of 5
"Very impressed with the care given, all members of staff are very friendly and also professional. Buzzers answered promptly maintenance requirements also. Tasty, varied menu meticulous housekeeping. Every member of staff is always willing to make a cup of tea, nothing is too much trouble. Happy to recommend the home in fact I have already done so. The role of the home care advisor was very helpful to enable one to settle in."
M H
carehome.co.uk rating: 5 out of 5
"The Fountains Care Home is a new home set in an ideal location near to the M42 and the A34 Stratford Road. Overall I was pleased to complete my respite break at the home, with pleasant and helpful staff always looking to enhance my stay. However, it was apparent from my stay and the newness of the home that there are some teething issues such as staffing numbers that did not always seem sufficient for the number of residents in occupation, and communication between management and residents was at times In need of some improvement."
M C
carehome.co.uk rating: 3.83 out of 5
"We approached the staff at Fountains with a view to accomodating our Aunt. Circumstances changed quickly and they supported us in the arrangements. They remained flexible in their arrangements until such time as she had arrived from hospital 80 miles away, arriving at 7.30 pm, and in the following couple of weeks while she settled. They have continuously assessed her needs and involved local NHS services. The staff remain cheerful and optimistic, even in the face of significant irritability by our aunt."
Dennis W
carehome.co.uk rating: 4.42 out of 5
"The staff are very caring and approachable. Any queries are dealt with appropriately and in a timely manner. The home itself is very clean and well presented. The rooms and the communal spaces are reminiscent of a lovely hotel. The residents are very well catered for."
S W
carehome.co.uk rating: 4.17 out of 5
"I visited my mother on Valentine's Day for a special meal that the care home had prepared. First of all, my mother was happy, well dressed and showed real affection to her carers. The food was amazing, and the carers really looked after us. The home was organised and extremely clean, and all staff were friendly and helpful. I left happy because my mum was happy, safe and cared for."
C A
carehome.co.uk rating: 4.42 out of 5
"The team at Fountains are what makes it the best place that my Mum could be in. Other places may have similar standards of accommodation and facilities, but it's the people who care that make all the difference."
Phil C
carehome.co.uk rating: 4.75 out of 5
"My father-in-law moved into Fountains Care Home five months. The staff are amazing, so patient and caring. I am amazed at the external agencies that have also been involved in his care. I cannot speak highly enough of this home."
Lesley A
carehome.co.uk rating: 4.83 out of 5
"My husband went to Fountains on the 4th of September 2021. From the reception staff to everyone with whom we have had contact. The carers, domestic, kitchen, laundry without exception have been so kind. Lovely room with soothing pastel colours, own ornaments on display with family photographs. He took a while to settle but slowly has become more accepting. Calls out a lot a bit annoying, he has been moved to exactly the same type of room but with a single bed which the staff find easier to cope with and it has a water bed. Thank you."
M A
carehome.co.uk rating: 4.67 out of 5
"My mother-in-law has been at the Fountains for almost a year. She loves all the Carers and enjoys trips out with AgeUK. The activities coordinator made her 100th birthday so special as we could watch old family movies and enjoy a glass of champagne."
Sophie E
carehome.co.uk rating: 4.67 out of 5
"My father continued to live on his own after our mother passed away but after approximately 18 months some everyday tasks were beginning to prove too difficult. My dad had a couple of minor slips resulting in short spells in hospital. After the final hospital visit, dad went into Fountains for an initial three-week respite and decided to stay as a permanent resident. My father would still to this day ideally be living independently at his home but realised that even with full-time care there would be long periods of the day when he would be on his own with nobody to call on if he had any problems. The care my dad gets is very good, all the staff are professional helpful and kind. At over 90 dads now can call for assistance 24/7 which is a great relief."
John M
carehome.co.uk rating: 4.83 out of 5
"My parents both have Alzheimer's and dementia and have been residents at Fountains for 17 months. During this time I have found their care to be excellent and any challenges dealt with sensitively and in a caring professional way. I feel very thankful that I have found such an amazing home for my dear mum and dad. The activities are especially outstanding and the food always looks delicious !!"
Deborah B
carehome.co.uk rating: 5 out of 5
"Mum had gone into Fountains for respite care in the Autumn of 2020. The care received was very good and the food exceptional so when I had an invitation to their outdoor event to switch on the Christmas lights, I was delighted to be able to accept. The staff made sure those residents who wanted to attend, we able to and were very welcoming. The food kindly offered was very enjoyable. We enjoyed carol singing, a charity raffle and a visit by Santa in his decorated sleigh. All in all, a very well organised, fun and festive occasion despite the very chilly weather. Thanks to all involved."
Rowena F
carehome.co.uk rating: 4.58 out of 5
"My dad has been a resident since 23rd August 2021 because at the age of 92 he has the onset of mental health issues as well as being registered blind (age-related macular disease), very deaf and not very mobile. To continue living at home was no longer an option. Since Day 1 the staff at The Fountains have been brilliant- very friendly and helpful whilst the facilities are excellent. I would certainly recommend the home to anyone who has an ageing relative that needs 24-hour care."
R P
carehome.co.uk rating: 4.08 out of 5
"Dad went into Fountains for a short 3 night/4 day respite stay. It was the first time he had been into any care home, so considering his age, 100years old, he settled well. Prior to admission, the manager met with both of us, taking dads full details including his likes and dislikes, so the team could get an idea of his character and needs. The home, or hotel as the family like to refer to it, did everything we expected and did a review of his stay with me, including food intake, on departure, which was reassuring everything had been noted on his records for reference. Dad is due to return for a longer stay in December, so as you can see we were happy with the care dad received, from the meet and greet by reception on arrival, to all the whole team looking after his every need. Thank you."
Isabel S
carehome.co.uk rating: 4.42 out of 5
"It was the first time my mother went into respite care and immediately you knew this was the right place for her! Delighted with the wonderful and very friendly staff, made my mother feel she was at home, really cared for her needs and clearly involved her in stimulating activities. Staff put me at ease knowing that my mother was in good, safe hands."
Anne B
carehome.co.uk rating: 4.83 out of 5
"I have received good care, my needs have been attended to. My immobility is a constant nuisance but all in all bearable."
C M
carehome.co.uk rating: 4.08 out of 5
"Visited as a volunteer to share a coffee and chat with 10 residents. Received a warm reception in a pleasant and calming atmosphere. They were well cared for by lovely staff and seemed very happy to be living there."
Sheila H
carehome.co.uk rating: 4.08 out of 5
"My mother stayed at Barchester Fountains for 3 months from June - September 2021. Unsettled for the first fortnight but after this, I would actually say, in spite of her dementia she was content and happy there. The staff got to know us and my mum quickly and we were always greeted by our names. There was truly a happy family-like atmosphere at Fountains and although my mum has dementia and Alzheimers she was always smiling whilst there and there were plenty of activities arranged for everyone both on the ground floor and the 1st floor. It's a bright cheery place and the bedrooms are large, bright and welcoming. Nothing was too much trouble for the staff whatever we asked of them. During the warmer days, there were gardening activities and the residents were out in the sunshine. I couldn't recommend Fountains more favorably. Thank you all."
Catherine M
carehome.co.uk rating: 4.83 out of 5
"High standard care home with competent friendly staff."
K B
carehome.co.uk rating: 4.17 out of 5
"I have been very pleased with the level of service and care. The home is exceptionally clean and welcoming and the attention to detail is very good."
A B
carehome.co.uk rating: 4.33 out of 5
"I spent a week's Respite at Fountains Care Home and was delighted to have been welcomed and cared for so well by their staff. Fountains is like a hotel with carers! The food was excellent and it was a pleasure to be there. When I received some upsetting family news while I was in Fountains, the staff were very supportive and helpful. I would give Fountains a rating of 10/10."
Gerry G
carehome.co.uk rating: 5 out of 5
"My wife was in for 3 weeks respite at Fountains and she was so well looked after that we were looking at my wife going in got full-time care at Fountains. Unfortunately, she was in hospital and contracted Pneumonia from which she passed away."
C W
carehome.co.uk rating: 4.58 out of 5
"My sister was a Respite User for 3 weeks and was quite unsure as she normally doesn't mix very well, but she enjoyed her stay as there were numerous activities to join in with, which she did, and made several friends while she was there. The staff were friendly and made her feel very welcome."
Sandra H
carehome.co.uk rating: 4.08 out of 5
"My sister enjoyed her stay at Fountains Care Home in Shirley. All staff were very friendly and helpful, she joined in the many activities, which were well organised. She made friends with people who were permanent residents, the general manager was very helpful and was there if you needed her. My sister will be coming back for respite."
Susan F
carehome.co.uk rating: 4.75 out of 5
"My mum was the first resident to live at Fountains, so she has been there for over a year now. The surroundings are beautiful, clean, bright and airy. The staff are wonderful, cheerful and nothing is too much trouble. They have cared for mum with professionalism, kindness and made her feel special. She is very contented, is not anxious and has coped well with the disruptions caused by Covid-19 when visiting couldn't happen. I am so glad we chose Fountains as the care is second to none. Thank you, to the manager and all the staff for giving me peace of mind."
Hilary B
carehome.co.uk rating: 5 out of 5
"We had an urgent need on Saturday 1st May to provide 24hr care for a terminally ill dear elderly friend. We are extremely grateful to all the Fountains Staff who enabled our friend to be admitted by 5:00 pm that day and then to provide her with excellent care and support. Sadly she passed away later in the month but Fountains ensured her remaining time was spent with dignity in a safe and caring environment. My impression of Fountains is a high-quality care home with all the staff being committed and professional in their duties providing excellent care and support. No hesitation in recommending Fountains."
Rob T
carehome.co.uk rating: 4.42 out of 5
"I have lived here at Fountains for just over a year, and throughout my time, I have been treated with wonderful care. I enjoy everyday life here at Fountains. The staff are so kind. I enjoy my meals and have felt included in options for the menu too. There was also a time I felt very low, and all staff were so understanding."
D T
carehome.co.uk rating: 5 out of 5
"During my husband's respite over three weeks, the family have found every member of staff to be kind and very caring. If and when he needs full-time care, we can only hope there will be a room for him."
Elizabeth C
carehome.co.uk rating: 4.92 out of 5
"My Mother had a short end of life stay at Fountains Care Home. From the moment of the first telephone enquiry about a stay for her, we were treated with great professionalism, empathy and efficiency. Beautiful decor and comfortable en suite rooms, with first-class care from all staff. Everything possible was done to make my mother comfortable, feet and hand massages, painted nails, and sensory experiences were a few of the available treatments on offer. She was treated with care and dignity. We would highly recommend Fountains and their amazing staff."
Gail Y
carehome.co.uk rating: 4.58 out of 5
"I found the staff from management admin, and carers to be so professional, yet very approachable. They made me feel very welcome on my visits. The care given to my dear friend was outstanding from the moment she arrived. Sadly my dear friend was poorly, and she did pass away, but the care of the staff was amazing. The care given even after her death was so dignified. Thank you all."
Susan C
carehome.co.uk rating: 5 out of 5
"I am so glad I was recommended to Barchester Fountains for my mum's respite care following discharge from the hospital. Mum's needs were much more demanding than I had anticipated. With their care and encouragement, she has improved considerably. It certainly put my mind at rest to know that she was being cared for in such a friendly way, night and day, through this difficult period. I would definitely recommend this care home. It is like a five-star hotel."
C V
carehome.co.uk rating: 4.58 out of 5
"The manager and all of her team have welcomed my mom into the care home with kindness, help and understanding. Everyone has been fantastic and have really helped the transition to Barchester Fountains Care Home be as smooth as possible."
Patricia C
carehome.co.uk rating: 5 out of 5
"When my dad's care needs were unable to be provided for by his existing care home I contacted Fountains, having previously visited whilst it was still under construction. The Home Services Advisor and the General Manager were brilliant, quickly assessing his needs and confirming they could provide the care he needed. I didn't hesitate, already knowing that the facilities looked excellent. I've been able to visit multiple times to see Dad and on every occasion he's been well-groomed, the smile on his face showing he's clearly happy and looking healthy. A testament to the care the knowledgeable staff are giving. Fountains is providing me with real peace of mind and the best possible quality of life for Dad. I couldn't recommend more highly."
Clive M
carehome.co.uk rating: 5 out of 5
"My brother was admitted to the Fountains in September 20, and immediately I knew (although I love 200 miles away) that he was in safe, caring hands after months of uncertainty. His needs were assessed, provided for, and this is ongoing. He has settled well, and his friendly personality is beginning to emerge again. Even when isolated, after another spell in hospital, the staff made sure he has company. The staff are always courteous and friendly when I phone, and I'm able to speak to my brother when it is convenient. There is a 'care plan' for him, and I'm always kept in the 'loop' when decisions have to be made. I'm assured that he is in good hands, and I know he appreciates his surroundings. I hope to visit when Covid is over!"
Sheila R
carehome.co.uk rating: 5 out of 5
"Mum went into respite care. Under very difficult circumstances (Government restrictions applicable at the time), she was very well cared for and the staff did their best to ensure she did not feel lonely through enforced isolation in one room for 2 whole weeks! We were even offered an extension to her stay so that she could ultimately mix with other residents and go into other areas of the home. It was Mum's choice to decline and return home. Mum has been into several other homes for respite over recent years. Fountains was by far the best for attention, the food and beautiful fitting out of the rooms. This is also the only home that has ever shown care and consideration for me as the usual full-time carer."
Rowena F
carehome.co.uk rating: 4.83 out of 5
"Friendly, caring, well organised and clean. I feel my mum is in very safe hands. Thank you."
Clive A
carehome.co.uk rating: 5 out of 5
"I just wanted to post an update to my last review in November when my parents had just moved to the Fountains as at that time I could not review the activities on offer. Since they came out of the COVID isolation they have been able to join in with the most fantastic activities in the home. Being so mentally stimulated has made such a difference to them which is so important for those with dementia. Father is happier and more engaged than he has been for ages and now that Mother is settling in she is calmer than she has been and less anxious. I am so grateful to the team for all the care and imagination they put into making every day special."
Deborah B
carehome.co.uk rating: 5 out of 5
"When my grandpa left unexpectedly, I was a bit worried about my Nana, being partially sighted, and then especially as Coronavirus hit. She managed a few weeks at home, but after a fall out of bed came to Fountains. Happy to say that since she came to stay she seems to have a new lease on life. I regularly see what she gets up to on the Fountains Facebook page, she always seems to be involved in the different activities! Before lockdown they made it possible for me to bring my baby daughter who my Nana hadn't met, having been born weeks before the national lockdown, so it was really special. They have also helped us to arrange a few Facetime calls so we can have a (sort of) face to face chat. I can't recommend them highly enough for the care and attentiveness they have given my Nana, and for giving her new possibilities and quality of life!"
Rachael T
carehome.co.uk rating: 5 out of 5
"Fountains staff were at all times helpful and responsive. They understand both the residents' needs and also ours as worried and concerned family. Facilities are excellent. My parents in law also seem to love the food. Staff are kind and attentive and very helpful with the admission process. Overall excellent."
Steve R
carehome.co.uk rating: 5 out of 5
"Mum and Dad have been looked after in the Memory Lane section of the care home for the last two weeks where the staff have worked very hard to settle them into their new home environment. I have been impressed by the care, sensitivity and kindness of the care staff and the efficiency of the admin staff at the Fountains Care Home. It has been especially challenging owing to the period of isolation due to Covid regulations they have faced but now that period is at an end I am confident that my parents can enjoy the varied activities offered by the home."
Deborah B
carehome.co.uk rating: 4.33 out of 5
"Family-friendly, excellent care home."
Trevor S
carehome.co.uk rating: 5 out of 5
"I have been very impressed with the care given to my mum over the past few months. The communication from the team and management has been excellent and much needed during lockdown whilst visiting is not an option. I'm more than happy to recommend this home and it's services to others in the same difficult position of finding care for a loved one"
Ali J
carehome.co.uk rating: 5 out of 5
"Having become clear my 94-year-old father-in-law was going to need ongoing professional care, we initially identified eleven possible homes in our locality. Following inspection of five of them, we finally arrived at a "short list" of two. Barchester Fountains was the clear final choice and arrangements were made for my father-in-law's admission. For his first two weeks, he had to go into quarantine but the level of care and the warmth of the staff was already evident. Nothing was too much trouble and the individual attention he received was truly remarkable. We were kept informed of how he was settling in; the GP who looks after the residents was in touch with us; a chiropodist was organised, and we joined one of the regular Zoom calls with the staff, residents and their relatives. Our overall experience so far has been nothing but positive and we have been enormously impressed with everything about Barchester Fountains Care Home and the staff. Top marks"
Nigel T
carehome.co.uk rating: 4.5 out of 5
"After making the hardest decision I have ever had to make, I had to place my 94-year-old father in a care home. I chose Fountains. I would like to thank the extremely caring staff who have made my father and I feel so welcome. The home is beautiful, with a calming atmosphere set in lovely surroundings and nothing seems too much trouble for any of the staff. You are "Simply the Best"! Thank you so, so much."
Maureen T
carehome.co.uk rating: 5 out of 5
"Mum had a three-week stay at Barchester. Every facility was of the highest standard. This is so important when entrusting care of relatives to someone else. Have already booked the next stay."
Julie P
carehome.co.uk rating: 5 out of 5
"We initially made enquiries for Mum back in January 2020. We visited the marketing suite and had a tour and were impressed with the facilities and the whole set up there. Our priority was to keep Mum at home for as long as possible until the time came that she needed more care. Fountains were good at settling an initially reluctant Mum. Already Mum is settled, her face looks brighter, and she is much more cheerful again. This has given the family peace of mind. Thanks to all the team at Fountains."
R S
carehome.co.uk rating: 4.92 out of 5
"Mum was a bit resistant at first. However, the staff have been excellent and got her settled quickly. She now is more cheerful than at home. Mum has made friendly and joins in with the activities."
P S
carehome.co.uk rating: 5 out of 5
"This was my wife's and my first experience of a care home and should we have to go again it will be a hard act to follow. Throughout our 3 week stay, which sadly was in the middle of a lockdown due to the Covid pandemic, all staff were as effective and helpful as they could be. We are not able to use individual names in this review and that is appropriate as I find it would be churlish to highlight any individual from a great team. Although my wife and I shared adjacent rooms, it would have been nice if arrangements were to take married couples. I would recommend the home without exception!"
Antony M
carehome.co.uk rating: 4.33 out of 5
"Quite suddenly my 79-year-old brother was admitted into hospital after previously living on his own and looking after himself quite well. Fortunately, after a 2 week stay in the hospital he was deemed medically fit to leave, albeit, with very little notice to me and I was then under pressure to find him a care home extremely quickly and with no previous experience of handling this task! After looking at many care homes in the Birmingham area I was very impressed by the facilities at Fountains and decided to speak to the staff, I had numerous questions and lots of concerns, however, I needn't have worried because everything I asked about was professionally answered and sorted and within a few days my brother was very happily residing in his own superb room and looked and sounded as though he'd been there for years! I cannot fault the staff and the facilities at all. Speak to them before you consider elsewhere!"
Clive R
carehome.co.uk rating: 5 out of 5
"My 91-year-old mum was struggling to remain living independently at home following my dad's death 16-months ago but was very reluctant to consider residential care. Following a fall at home, we encouraged her to do 28-day respite at Fountains. Mum was made to feel welcome from day one. Fountains are comparable with a 5* hotel with the bonus of very friendly staff who cannot do enough for her. She loves the food and the personal touches she receives. Within just two weeks, mum had decided to move in permanently. Mum now laughs and jokes with me again - something she has not done since her husband died. Fountains have enabled her to enjoy life again."
Hilary T
carehome.co.uk rating: 4.5 out of 5
"I found the staff team at Fountains to be incredibly caring and supportive. They put a huge amount of effort into meeting the individual needs of residents, and also seem to thoroughly enjoy their jobs, which is really reassuring. The environment is very nice as you would expect with a new care home. The staff seem proud and excited to work there. I only have experience of respite stay but would recommend Fountains for this."
C P
carehome.co.uk rating: 4.17 out of 5
"This is a lovely new care home, that really has kept the needs of the residents at the forefront when designing this, the layout is great and the rooms are spacious, but it feels like home, it really is lovely. You feel that there is nothing that would be too much trouble and immediately feel comfortable there, the thought that has gone into the care for their residents with dementia really is amazing and I would certainly recommend for people to have a look or make enquiries - I can't say enough good things, it definitely gets a thumbs up from me."
Lisa B
carehome.co.uk rating: 5 out of 5
"As a community volunteer, I have visited a number of care homes and was very impressed with everything I saw at Fountains Care Home in Shirley. All the rooms are very spacious and have been fitted out to the highest standards. Although everything is still very new it has a homely feel and this I feel is down to the friendliness of all the staff there. The grounds are also well laid out and provide a pleasant vista from each room."
Ken B
carehome.co.uk rating: 4.17 out of 5
"I have visited several care homes in the area and have to say this was a true home from home experience. Tasteful decor throughout and all the facilities to ensure comfort and safety 24/7. What really impressed me was feeling at home, rather than a hotel. Thank you, for genuinely making me feel so welcome and going the extra mile!"
Eileen M
carehome.co.uk rating: 5 out of 5
"Very well run, rooms were very spacious, food was great, the decor was up to date and done to good taste, staff were all on the ball. It is in a good location with lovely grounds and has a wonderful dining room with an extensive menu."
Emma H
carehome.co.uk rating: 4.17 out of 5
"Our Mother moved from a care home to Fountains Shirley Solihull on the 19th May 2020. Due to the Covid crisis, we were extremely concerned about Mom's wellbeing. Our fears were unfounded. Upon arrival at Fountains, Mom was given the red carpet treatment, including flowers and chocolates. Mom's transition into Fountains care home went very well. The care given to Mom has been tremendous. All the staff have been very caring and attentive towards her. She has settled in very well and we as a family are very grateful. Currently, we are keeping in touch by Skype which works well. Thank you to all the wonderful staff at Fountains Shirley Solihull."
Bev W
carehome.co.uk rating: 5 out of 5
"My mother's transfer from another Barchester care home to Fountains went smoothly and she settled very quickly. The managers and staff have given her quality time and made her feel important and loved. I can't fault the care shown and the staff have been marvellous with her. Any problem has been dealt with quickly and with complete professionalism - I am so happy I chose this home. It's new and beautifully laid out and I'm sure others will soon benefit from the experience. Thank you for your dedication and commitment."
Hilary B
carehome.co.uk rating: 5 out of 5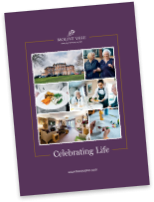 Read our brochure 'Providing great quality care and wellbeing' for more information on how we're here to help you and your loved one.
Read brochure
Food & Nutrition
Activities & Events
Care & Facilities
What happens now?
Are you ready to discuss your individual care requirements? Pick up the phone and talk to us, book a visit to our care home or come and take a look around our facilities.
Care enquiries
New care enquiry phone lines are open 8am - 8pm
0121 5148308
All other calls
Our fees and contract
We want to be as transparent as possible about how we charge for the different services we provide as well as what's included in our contract. Please click the links below to find out more about our fees and contract.
View typical fees
View Our Contract
Useful downloads
Here to help you make the right decision about your care requirements.
65