What our families say: Flowerdown Care Home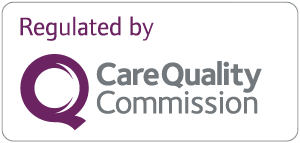 "Mum was admitted for respite care until she sadly passed away. The standard of care she received was very good, the staff were very compassionate and helpful. We were able to visit once a day with a Covid test and PPE provided. Overall we were very happy with the care Mum received."
Richard Jcarehome.co.uk rating: 3.58 out of 5
"My mother came to Flowerdown nearly four years ago, following neglect at another home and a hospital admission. I refused to allow her back in and set out to find somewhere more suitable. I felt the love, care and compassion of the staff the moment I stepped through the door. She was there for four years. She was welcomed and extremely well cared for. Her individual needs catered for and respected. She was treated with dignity and compassion. During the last year, her health sadly deteriorated and she remained in her bed. Because of covid, of course, we couldn't visit which made it hard. Both my brother and I had weekly FaceTime with mum. Because of her health, she didn't know who we were or want to look at the screen. The staff respected our wishes to us not wanting mum disturbed and turned the iPad around so we could see mum but her not see us. This was incredibly vital to us at the horrid time of covid we could see for ourselves she was okay. She sadly has now passed away. I cannot fault them."
Ann Pcarehome.co.uk rating: 4.75 out of 5
"My daughter will have been at Flowerdown to yes on May 24th 2021. The staff are so friendly and go out of their way to help my wife and I. We cannot thank them enough for what they do. I do not think I could ever do what they do."
A Hcarehome.co.uk rating: 4.5 out of 5
"My mum was admitted to Flowerdown Care Home after a spell in hospital, having had a mild stroke. I cannot fault the care she receives at the home. The interaction I have had with all the staff and carers has been excellent. I am lucky in that I can still visit thanks to the pod, and I am looking forward to visiting in the garden in the summer. Flowerdown is a lovely place and the staff go above and beyond to help and care for Mum."
Clare Bcarehome.co.uk rating: 4.58 out of 5
"My mother was admitted to Flowerdown Care Home at the end of January following a stroke. My brother and I were kept informed of the situation by the staff at Flowerdown and we were able to visit mum on several occasions. We were happy that mum was being well cared for in her last few days."
S Bcarehome.co.uk rating: 4.56 out of 5
"At the beginning of the pandemic, our mum transferred to Flowerdown following a short stay in hospital, where she was being treated for an infection and the effects of delirium. As a family, we were extremely concerned about her going into a care home at that time but we quickly realised that Flowerdown was an extremely well-run and caring home and that Mum was in the best possible place. Since she's been at Flowerdown, we have been very impressed with the way that the home has engaged with us in the delivery of her care and in how they've updated us on any issues and involved us in finding solutions. The staff are brilliant, showing great empathy and respect to the residents. Being able to visit Mum in the garden throughout the summer has been a real bonus and we are delighted with the new indoor visiting room. We would certainly recommend Flowerdown as a safe, warm and caring home and take this opportunity to thank all the hard working, caring staff at Flowerdown."
Richard Mcarehome.co.uk rating: 3.92 out of 5
"My dear Dad was admitted to Flowerdown for end of life palliative care, following a dreadful few weeks in hospital and the shocking news that nothing further could be done for him. We had huge reservations about a nursing home for him, but the care he received was excellent. He was washed properly every day, clean clothes, a peaceful room with a garden view, and requests from us were considered and accommodated where possible. We asked for a second table at his bedside, as he was bedbound and upset that he couldn't reach things, and one was found for him. The staff were kind and attentive, and we did feel relieved he was being looked after properly at last. Management was excellent and supportive, as we found it incredibly distressing that all our visits were socially distanced from the garden/doorway due to the Covid19 restrictions, but they were empathetic to our grief. At the end, he was gently supported as he left this world, so thank you from our family."
Michelle Scarehome.co.uk rating: 3.83 out of 5
"My husband has been a resident at Flowerdown Care Home for six months and I cannot speak more highly of the care he is receiving. On his path with dementia, the staff have shown great patience and understanding and have been happy to maintain a link with me personally during the months that I have been unable to visit him because of the virus. Recently, the management have created a visitors' 'pod' which is a small sectioned-off bit in one of their lounges, with two armchairs and a specially set up sound system enabling the resident and their visitor to hear each other through the perspex screen. It is brilliant. Thank you Flowerdown!"
Rosemary Pcarehome.co.uk rating: 5 out of 5
"My mum has only been a resident for a short time, but the care she has received is excellent. All the staff are friendly and helpful and nothing is too much trouble, particularly at these difficult times. I am updated regularly regarding her care needs. Unlike care homes I have visited in the past, the nursing staff are very hands-on, supporting the care staff. Although I have been able to visit my mum in the garden, they have now built a wonderful indoor pod. The residents are completely safe behind a wall with a large glass screen, while two visitors can sit in a safe warm room. There is an excellent sound system so residents can hear well. This is a wonderful addition now the winter months are upon us. Visitors will be able to visit indoors knowing their relatives are safe."
Helen Hcarehome.co.uk rating: 5 out of 5
"I haven't been at the home long but am really happy here. Everybody is so kind and helpful, nothing is too much trouble. The activities are very good as is the food. I've made some really good friends here."
Susan Gcarehome.co.uk rating: 5 out of 5
"I have been at the care home for six years and I have been very happy over the years. I've made many friends. The carers are very helpful and present. The food Is excellent. The room I have is pleasant and I have a lovely view of the garden. I like everyone in the lounge and activities."
Doreen Bcarehome.co.uk rating: 5 out of 5
"My wife enjoyed her 12 month stay at Flowerdown and enjoyed herself there. She was treated with courtesy and dignity at all times."
B Scarehome.co.uk rating: 5 out of 5
"My father has been in Flowerdown for 6 months. He is always addressed by his Christian name all the care team know him and play their part in making his days as well as possible and he gets what he needs and would like. Without a doubt, I would recommend Flowerdown to anyone who is looking for a caring and capable home for their family."
G Hcarehome.co.uk rating: 4.25 out of 5
"My mother suffered a dense stroke in her 91st year after an active and happy life. Her final year was spent at the Flowedown Care Home. The outstanding care and attention enabled her to fulfill her potential and enjoy very special days within the huge limitations of her illness. she maintained great dignity but was full of praise and thanks to all the dedicated staff. Her hygiene care remained high, she was fed and assisted at every possibility, her position regularly changed, and frequently throughout the days a friendly staff would "pop in" to spend some time with her. We never worried about leaving her and were always made so welcome on our very frequent visits. It was a final year to treasure and is looked back on with gratefulness and love. Her "special" carer formed a wonderful bond with her anticipating her changes and requirements. The Flowerdown is a very special home."
Sheila Ncarehome.co.uk rating: 4.83 out of 5
"The review relates to my Mum who was in Flowerdown for over 4 years until she unfortunately lost her battle with illness and passed away 26/12/2017. Whilst my Mum was in there, the standard of care she received was exemplary. The compassion and friendliness shown to her and us by staff was second to none. When unfortunately my Mum lost her battle, the staff went out of their way to help us in any way they could and did not rush us in any way, shape or form during our sad time. The staff became more like extended family members rather than people employed to care for my Mum. The overall service given by Flowerdown was second to none and cannot be faulted in any way. If you are looking for a care home that has employees that truly care about their residents then look no further than here. First class care from a first-class nursing home."
Gary Wcarehome.co.uk rating: 4.33 out of 5
"Over the years of visiting, the standard of care has been consistently good. More recently I have been aware of greater depth of care embodied in friendship, love and respect. Every attempt is made to meet personal needs and make the individual feel valued. As a visitor to the home, I have been made to feel welcome by all members of staff. The quality of their care has gained my respect."
J Scarehome.co.uk rating: 4.55 out of 5
"My father spent his last days at Flowerdown, and he could not have been cared for better. It was very clear to us as a family that he was being treated with compassion and professionalism. There is no good way to lose a father, but the staff made it as good as possible."
Robert Dcarehome.co.uk rating: 3.58 out of 5
"I have been in Flowerdown Care Home since the 2nd week in Feb. I can honestly say I have enjoyed every minute of my stay. The staff are so kind and caring. They are always smiling and nothing is too much trouble. Absolutely wonderful."
Geoffrey Scarehome.co.uk rating: 4.75 out of 5
"My Mum passed away on Boxing Day 2017 after just over 4 years at Flowerdown. The care my mum received was fantastic. She was always treated with respect and dignity. I honestly feel that without the great care she received, she wouldn't have lived as long as she did. I, as a regular visitor, was always made to feel very welcome. Thank you to all at Flowerdown."
Dallas Lcarehome.co.uk rating: 4.67 out of 5
"The care given to my partner was extremely good, nothing was too much trouble. Every effort was made to keep him comfortable in his last days. The care and support also extended to myself and the family."
Pearl Hcarehome.co.uk rating: 4.5 out of 5
"Amazing staff - extremely caring, understanding, very helpful and friendly. The staff are happy, even when under pressure. Brilliant facilities, welcoming and warm. The food is amazing."
Jo Mcarehome.co.uk rating: 4.75 out of 5
"My mother went to Flowerdown for end of life care. The staff were very caring, attentive and entertained any request or assistance. Both the personal assistants and nurses are very helpful, reliable and professional and I would have no hesitation in recommending Flowerdown to anyone in the same position."
Martin Fcarehome.co.uk rating: 4.33 out of 5
"As my wife has been admitted to Flowerdown Care Home at Harestock, Winchester, Hampshire, the care and attention has been one hundred percent. The staff and conditions are also included in this comment, I can find no faults."
Philip Gcarehome.co.uk rating: 5 out of 5
"My father was referred to Flowerdown for palliative care and spent his final days here. He was treated extremely well by the staff and I couldn't have been happier if he was sent anywhere else. The food was amazing and they bent over backwards to ensure he ate whatever he wanted. One word - outstanding."
Lorraine Scarehome.co.uk rating: 4.5 out of 5
"The staff at Flowerdown treated my father with care and patience during his stay. As important was the compassion they showed the visiting family during these last few days of his life. We cannot thank the whole team enough."
E Bcarehome.co.uk rating: 4.42 out of 5
"My mother of 96 years of age spent 6 months in care. She was well looked after but I wanted desperately to spend her final time in a nursing home where she would receive 24/7 care. I cannot fault the staffs care and love given to mum and to ourselves."
Pamela Fcarehome.co.uk rating: 4.33 out of 5
"My mother was moved to Flowerdown from Winchester hospital after being put into the care of the Palliative Team. I was concerned as my mother never wanted to go to a nursing home - but with her needing 24-hour nursing it was impossible to look after her at home. When my father and I made a visit to Flowerdown my reservations were completely overcome, since moving here mum has had exceptional care for her needs. My father and I try to make a visit every day and whenever we arrive we are made to feel very welcome and we know that my mother is very comfortable and happy having made relationships with the excellent staff."
Norma Icarehome.co.uk rating: 4.92 out of 5
"Since my godmother came to Flowerdown Care Home, my family and I have been very pleased with the care she has received. My godmother has multiple needs and all of them have been met."
Philip Ccarehome.co.uk rating: 4.67 out of 5
"My father has been a resident for about a year and in that time the care he has received has been good. The staff all seem very kind and approachable. Activities are difficult as my father is very deaf and so he doesn't want to join in with other people as he can't hear them."
R Mcarehome.co.uk rating: 3.5 out of 5
"Our brother was at Flowerdown Care Home for almost a year before he passed on. It was such a hard time for us all as our mother had just passed on and we were all grieving. Our brother could be very difficult at times but he was treated with the utmost care and attention by everyone at the home at all times. They have a beautiful garden to sit and enjoy the wildlife and the staff are all such lovely caring people."
Marina Jcarehome.co.uk rating: 5 out of 5
"My husband has been at Flowerdown since May 2019. Myself and our young son visit every day. He is happy to know dad is okay when we go home. The staff are all very friendly, approachable, smiley, willing to help and also support. If an issue occurs it's dealt with. Myself and son owe huge gratitude of thanks to all staff, knowing my husband is in good hands. Makes our lives a little better,"
Val Ccarehome.co.uk rating: 5 out of 5
"My wife has been diagnosed as having Alzheimer's for the past 7 years, although I think there were signs of her having this awful illness before then, which was laughed at and considered to be a senior moment. She was with me at home before being diagnosed and I looked after her with help from professional carers for nearly 3 years. It finally became very difficult and our children (they were all of voting age) convinced me she should be in a care home which was arranged. This is now the second care home she has been in and I am very satisfied that it is the best thing for her."
Henry Qcarehome.co.uk rating: 4.58 out of 5
"The staff were caring and attendant creating a friendly atmosphere."
G Bcarehome.co.uk rating: 3.75 out of 5
"I have been the primary visitor for two family residents for four years. I am aware of the current industry economics. I have used a "poor" rating to indicate "adequate" (but not satisfactory). In addition to their underlying dependencies, their quality of life was impacted by capital investment and care resource constraints in meeting their needs without undue anxiety. Their expression of their anxiety also impacted adjacent residents. Despite this challenge, the human qualities exhibited by staff at all levels were exemplary (often despite language limitations). This significantly improved their quality of life perception. The culture of care projected by Management at Flowerdown, both in leadership and personal actions, is perhaps its most important quality. It acts as a force for humanity and compassion, and a safeguard against neglect and abuse. For relatives of residents, these qualities are vital, and Flowerdown performs strongly despite the challenging financial environment."
Peter Scarehome.co.uk rating: 3.08 out of 5
"I cannot begin to explain how lovely, kind, helpful, caring etc this care home have been with my terminally ill father."
Barbara Rcarehome.co.uk rating: 4.36 out of 5
"My mother was only at Flowerdown or a short time before she died, having been in hospital for 4 months. The care at Flowerdown, both when she was reasonably well and during her terminal care was superb. The staff are kind, considerate and gentle. Nothing seems too much trouble and everything is down with a smile. The outlook of the rooms over the garden is very uplifting."
Amanda Mcarehome.co.uk rating: 4.42 out of 5
"My mother was at Flowerdown for a short period of time, having moved from hospital for end of life care. From start to the end, my mum was happy there, the staff were great with her and very kind to us when we staying at the end. They did their best to encourage mum to eat and get out into the garden when she could. It is a well-run care home and we would recommend Flowerdown to anyone considering going into a care home."
Paul Mcarehome.co.uk rating: 3.67 out of 5
"I cannot begin to describe the care and support Flowerdown gave to my family while caring for my Grandfather. In his last few days, my mother and sister were able to stay 24hours a day with him and I was able to join them on his last day where the staff continued to provide food, drink and comforting support. Especially one senior care assistant in particular. Her support and care was above and beyond what I could have asked for. She is a beautiful human being, nothing was a problem for her and I am very grateful for everything she and the home did for us as a family."
Toni Bcarehome.co.uk rating: 4.1 out of 5
"Staff are very caring and supportive. My mother is treated with dignity. She has recently moved to another room which she is delighted with. The manager has been extremely helpful Refunding issues. Everyone smiles. I understand a planned refurbishment is getting underway but it is the attitude of the staff that is more important. I feel my mother is in safe and caring hands."
J Jcarehome.co.uk rating: 4.75 out of 5
"Overall excellent."
Christine Scarehome.co.uk rating: 5 out of 5
"Mum was 96years old and had suffered from breast cancer for the last 6 years. After spending months in hospital she was discharged to Flowerdown for end of life care. Although she was a resident for only 17 days before she passed away, the care and compassion shown during this very difficult time was superb - 100% Heartfelt thanks to the manager and all her staff."
Chris Ccarehome.co.uk rating: 4.9 out of 5
"I was very happy with the "End of Life" care given to my aunt. She was looked after with dignity and respect for her condition; was always kept clean and comfortable right up until the end. She had a lovely room and the staff were excellent too. Thank you everyone at Flowerdown!"
Michael Wcarehome.co.uk rating: 3.75 out of 5
"Mum spent her final two weeks in Flowerdown having palliative care. All members of staff were kind, caring and respectful, both of Mum and our family. Mum's room was quiet, sunny and had a lovely garden view - things that mattered most to her. Open visiting hours and access to the visitors' lounge with refreshments made a difficult time more comfortable for our family. I would summarise the care and location as kind, down to earth and exactly what we all needed. Thank you."
Jane Ccarehome.co.uk rating: 4.92 out of 5
"My Aunt was transferred to Flowerdown for palliative care. She was made very welcome and treated with dignity and care throughout her short stay. Her needs were taken care of by all the staff who were always pleased to welcome visitors. Meals were of a good standard. Pleased to have had the care for my aunt in the last few weeks."
Lesley Pcarehome.co.uk rating: 4.55 out of 5
"My mum had been diagnosed with terminal cancer and went to Flowerdown for palliative care. The care was fantastic - I couldn't have wished for more skilled or caring nurses and carers. These people showed her enormous kindness, had a great sense of fun and took a genuine interest in her personally. They went out of their way to help her cope with her eating difficulties and to answer her specific needs and wants so that they could make her life as pleasant as possible. They also enabled her to retain control over her treatment as well as her dignity right until the end. During her last days, they ensured Mum's comfort and were very kind and reassuring to myself and my two cousins who were there during that time. Mum remained cheerful and smiling until her last moment of consciousness. With different care, things could have ended very differently. For us, her family, that has made an enormous difference to our memories of Mum."
Cathy Hcarehome.co.uk rating: 4.58 out of 5
"My son-in-law has been here since the 4th of February. He has had many ups and downs in the last eight months. The staff have been very kind and helpful with his needs especially as he is bed bound. My admiration for your nursing staff is high checking on his needs going beyond the call of duty. The home itself is in desperate need of modernisation but overall I couldn't be happier with his care."
V Ycarehome.co.uk rating: 4.08 out of 5
"My mother came to Flowerdown on discharge from hospital, until her death in early March. Flowerdown staff are kind and efficient. The atmosphere is relaxed. Meals are good and the staff are happy to prepare something different from the menu if asked. The nurses are well qualified and caring. The management team is approachable."
F Bcarehome.co.uk rating: 4.17 out of 5
"I have had no previous experience of care homes but I cannot find fault in Flowerdown. The patience of the staff and management is wonderful and the care is outstanding. As much as possible, it feels like home from home."
Harry Scarehome.co.uk rating: 5 out of 5
"I have had a very good experience since I came to live at Flowerdown a few months ago. the carers are very kind and the food is good. The administration and management is very supportive and respond to any concerns quickly and efficiently."
Netta Ccarehome.co.uk rating: 4.75 out of 5
"From day one I have felt very relaxed and happy, every member of staff from the manager to the handyman has made me feel like this is my home and my family has been made very welcomed when visiting. Many thanks to everyone at Flowerdown Care Home."
Peter Vcarehome.co.uk rating: 5 out of 5
"My wife was transferred from hospital to Flowerdown suffering from a terminal illness from which she died. During her stay, she was treated with the utmost care from a caring, friendly staff who readily attended to her needs, saw that she was nicely groomed, washed and dressed each day until her illness became too severe. She was provided with a pleasant room, always kept clean and tidy. The care provided exceeded my expectations."
Albert Wcarehome.co.uk rating: 4.33 out of 5
"I chose Flowerdown for my mother because, although not the smartest one I looked around, it felt the most like a home and not a hotel. The staff have been wonderful, looking after her changing needs as she deteriorated and we have always been made to feel welcome and involved in any decisions relating to her care."
C Ccarehome.co.uk rating: 4.25 out of 5
"My mother transferred following a stay in the hospital following nearly three years in another nursing home. We have found all staff extremely friendly, professional and very caring. I would recommend this lovely environment to anyone considering a care/nursing home. Nothing has been too much trouble. Mum has a lovely room and is well cared for. I go away feeling confident with my mother's care."
Ann Pcarehome.co.uk rating: 5 out of 5
"Very high standard of care. Staff helpful and kind. Home clean and tidy."
R Ccarehome.co.uk rating: 5 out of 5
"My husband transferred from hospital to Flowerdown for palliative care. From the moment we entered, we were both made to feel so looked after, his care being dealt with gentleness and compassion. All the staff, no matter their role, are dedicated in creating a 'home from home' atmosphere and at the same time delivering a fully professional service, providing reassurance, comfort and support to us both and the family."
Dawn Scarehome.co.uk rating: 4.42 out of 5
"Flowerdown provided two weeks respite care for my mother. The staff were excellent. The buildings are looking tired but the rooms were a good size and reasonably equipped. My Mum was very happy there."
S Hcarehome.co.uk rating: 4 out of 5
"My mum moved into Flowerdown for end of life care following a long battle with cancer. The room was lovely, with comfy armchair and TV, beautiful view of the garden. The staff were all lovely and nothing was ever too much. They made Mum's final few months so comfortable and even when she passed, they dealt with it in a sensitive way. I can't thank them enough for all they did and would recommend them to anyone looking for a home for their loved one with peace of mind."
Nikki Rcarehome.co.uk rating: 4.92 out of 5
"My husband was a resident in Flowerdown Nursing for the last weeks of his life. He was cared for by the staff in a very professional and caring way. His family also were supported through a difficult time, which was much appreciated."
Doreen Jcarehome.co.uk rating: 4.58 out of 5
"I would like to say that this nursing home has been amazing. When we first arrived the staff were so welcoming. Although the home is in need of decoration, the care and staff surpassed all of that. When my father was dying, the staff were so kind and considerate. I would recommend the 5 star care."
C Bcarehome.co.uk rating: 4.36 out of 5
"My mother was a resident for three and a half years and in all that time I can genuinely say we had no complaints about her care. The staff were always cheerful and available to spend time looking after the residents with quiet efficiency and kindness. I would definitely recommend Flowerdown Care Home as an excellent place for anyone needing care in old age."
Michael Hcarehome.co.uk rating: 4.58 out of 5
"My mother has been a resident for nearly eight years. During that time she has been nursed and looked after extremely well. Nothing was too much trouble for the staff. She was happy, always with a smile on her face. Any problems the staff came across I was always consulted on and any problems or queries I had were always dealt with quickly. My feelings were always taken into consideration. I cannot thank them enough."
Glenda Pcarehome.co.uk rating: 4.92 out of 5
"On behalf of my mother since passed away. After being a resident for eight years. I have always felt she was safe and very well looked after. Staff always very cheerful and did their best for her. I was made welcome on all my visits and felt like coming into a family at the home. My mother required a lot of care and staff gave a lot of love and attention. I am very grateful to them."
Marion Acarehome.co.uk rating: 4.5 out of 5
"My father was a resident in Flowerdown Care Home from late May 2016 - January 2017 when he died. We found all the staff very helpful and empathetic. Facilities were variable but the building was being refurbished during this period so this was understandable. Food was the least impressive provision, serving pasta and chips together is not sensible. Although I appreciate leaving doors open helps staff observe residents the loud televisions either side of my father's room was an irritant. We closed the door when visiting but were often questioned by staff about this."
Julia Ecarehome.co.uk rating: 3.73 out of 5
"All round good care, helpful and friendly staff. Excellent activities led by a friendly and adaptive lovely person."
Doreen Bcarehome.co.uk rating: 4.83 out of 5
"Although my mum hasn't been in the home long, the care she has received has been excellent. The carer has been so lovely, very welcoming and thoughtful."
S Ncarehome.co.uk rating: 5 out of 5

Read our brochure 'Life in our home. Providing care through coronavirus' for more information on how we're here to help you and your loved one.

Read brochure
Food & Nutrition
Activities & Events
Care & Facilities
What happens now?
Are you ready to discuss your individual care requirements? Pick up the phone and talk to us, book a visit to our care home or come and take a look around our facilities.
Care enquiries
New care enquiry phone lines are open 8am - 8pm
01962383144
All other calls
Our fees and contract
We want to be as transparent as possible about how we charge for the different services we provide as well as what's included in our contract. Please click the links below to find out more about our fees and contract.
View typical fees
View Our Contract
Useful downloads
Here to help you make the right decision about your care requirements.
52108