What our families say: Falmouth Court Care Home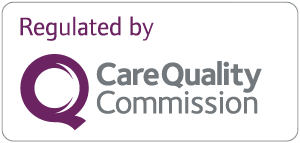 "Dad had two weeks of respite, his first experience with this. We had a very warm welcome. Dad was shown around the home and given lots of reassurance that staff would make sure he didn't get lost. We were given time to settle dad in and unpack his bag etc. Dad was happy for us to leave him, and we were kept updated on changes that were made during his stay. On returning to pick Dad up, he looked fit, well and happy. He had enjoyed his two-week holiday and told us that everyone was very caring and helpful. He hadn't realised he had been there for two weeks."
Sue P
carehome.co.uk rating: 5.00 out of 5
"From not wanting to go into the home in the first place, I was surprised at how friendly and caring everyone was and would be delighted to go for respite care again. I particularly liked the buddy system and we became good friends. The activities were varied and interesting and helped to pass the time in a fun way."
Barbara L
carehome.co.uk rating: 4.92 out of 5
"Having had a couple of very positive experiences of respite care (his first) at Falmouth Court earlier in the year, my father made the decision to move there permanently a couple of months ago. This has been a great success and a huge relief to us, knowing he is cared for so well 24/7. Not being the most sociable of people, he is very happy to have a lovely en suite room as his own space, but does enjoy those activities which interest him, particularly the outings and the food is just to his liking, especially the cooked breakfasts! Every member of staff is helpful and welcoming. An added bonus is it being nearby, so we can visit regularly and the parking and access are very simple. Well done and thank you Falmouth Court."
Clare M
carehome.co.uk rating: 4.92 out of 5
"Very professional and friendly staff. Mums' needs are well looked after in every respect. The home a new building ensured an extremely comfortable stay. Wonderful food, mental stimulation very high. We have no hesitation in placing mum in long-term care if the need arises."
C D
carehome.co.uk rating: 5.00 out of 5
"The manager and her team were extremely helpful in making it possible for my mother-in-law to be cared for at short notice. We were particularly pleased with the way they got her involved in activities which she has enjoyed in the past. The standard of accommodation is very high and the staff very caring."
J M
carehome.co.uk rating: 4.92 out of 5
"Mum has had two weeks of respite care with you. Her care has been excellent, her room is beautiful, as are the facilities. She has eaten really well. Mum has joined in with the activities and really enjoyed herself. It was lovely to see her looking so happy. The staff are fantastic, and nothing is too much trouble."
S M
carehome.co.uk rating: 5.00 out of 5
"Mum came in for respite care and we have been really pleased with how welcoming everybody has been. Mum has joined in far more than we were expecting and the staff have been really supportive both with mum and ourselves over meeting mum's needs both during respite and for the future."
J S
carehome.co.uk rating: 5.00 out of 5
"My mother had 2 weeks respite care and had a great time. She was quite happy there and enjoyed the excursions and activities. The staff were very friendly and kept me informed of how she was doing as this was the first time she had been anywhere for respite. She says the food was excellent and that is praise indeed."
K A
carehome.co.uk rating: 5.00 out of 5
"I visit my mother in Falmouth Court regularly, and it's always a pleasure. The staff are all helpful and friendly, and I always leave with a smile on my face. The rooms are lovely, and there's a great outside space. The food is very good and always a good choice is offered, with wine! I also enjoy chatting to the other residents now that Covid restrictions have been lifted - thank goodness!"
Lynne R
carehome.co.uk rating: 4.91 out of 5
"I am a full-time carer for my mother, who has dementia. I was concerned about booking her in for a 2-week period of respite care, as I thought she might be very confused and upset, but my fears were unfounded. This is a brand new, purpose-built care home, and the standard of decor and furnishings is that of a quality hotel. Prior to going into the home, I was asked very detailed questions about her preferences, routines etc, even down to how many pillows she likes, so I felt that they were keen to provide an individually tailored care plan that fitted into her routine, rather than the other way around. When I came to collect my mother after 2-weeks, she was almost sad to leave. She has told me that she had a "wonderful holiday", all the food was lovely, there were lots to do, and all the staff were kind and helpful people. I highly recommend this home and have already booked her next stay."
Denise C
carehome.co.uk rating: 5 out of 5
"In February I went to have a look round, I was so impressed with the facilities and all the staff that I met were very friendly. The fact you can pre-book respite care was the decider for me, I could plan a trip knowing my husband who has Vascular Dementia and other health issues was going to be safe and well looked after. The en-suite room was spacious and bright, the food was varied and delicious and the staff were very caring. He joined in the activities and he regards it as a holiday. I have no hesitation in recommending this care home and will be rebooking in the future."
Dawn A
carehome.co.uk rating: 4.92 out of 5
"Falmouth Court is a wonderful brand new bespoke built care home. The facilities are outstanding and the staff are friendly, attentive and professional. Not only it is a modern care home but it also clearly has forward-thinking vision. A huge step forward from the traditional perception of a care centre. All areas are very accessible. The rooms are well furnished and the dining rooms and the communal areas definitely give off that restaurant/hotel feel. Overall, I would thoroughly recommend Falmouth Court Care Home."
P R
carehome.co.uk rating: 4.92 out of 5
"Falmouth Court is a beautiful care home with excellent facilities. Its manager has very high standards and a clear vision for this new home. The staff are very kind and caring and my husband received a very warm welcome. The en-suite bedrooms are very well-appointed, likewise the dining room and adjoining lounge and other seating areas. The dedicated Activities Room in the dementia unit is extremely well thought out and the two members of staff who organise the activities are excellent. The corridors are wide and well lit with pleasing pictures and furnishings appropriate to the unit. Overall there is a very friendly atmosphere and all the staff are always keen to help in whatever way is necessary and very easy to communicate with. I would be happy to recommend Falmouth Court and wish it every success."
H C
carehome.co.uk rating: 4 out of 5
"From the minute I saw this place I felt that homely feeling and a lovely atmosphere. Everyone was absolutely amazing from the initial meetings with the Home Service Manager to the meetings with the lovely Home Manager. I've been to visit several times since to see my lovely person whom I cared for, for nearly two years and all staff are willing to please and their main priority is the care of this person. Nothing is too much trouble. The receptionist has always got a warm welcome for anyone and is very accommodating. I would have no misgivings of recommending this beautiful and friendly home to anyone."
Jackie W
carehome.co.uk rating: 4.92 out of 5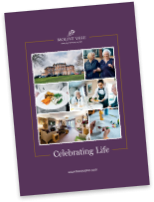 Read our brochure 'Providing great quality care and wellbeing' for more information on how we're here to help you and your loved one.
Read brochure
Food & Nutrition
Activities & Events
Care & Facilities
What happens now?
Are you ready to discuss your individual care requirements? Pick up the phone and talk to us, book a visit to our care home or come and take a look around our facilities.
Our fees and contract
We want to be as transparent as possible about how we charge for the different services we provide as well as what's included in our contract. Please click the links below to find out more about our fees and contract.
View typical fees
View Our Contract
Useful downloads
Here to help you make the right decision about your care requirements.
55960