What our families say: Elm Bank Care Home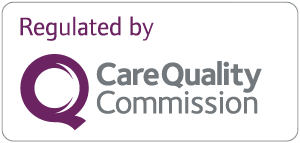 "I have just had my first visit with my Dad in his room, since last year. I had my lateral flow test and half an hour later I was clear to visit. It was so lovely and relaxed to be back with him in an environment that was normal to him. We have used the visiting pod and prior to that the garden but this was how it used to be, albeit I was wearing a mask and apron. Thanks to Manager and her staff for all they have done during this difficult time. Dad was relaxed and happy and so was I. Thank you."
Sue Acarehome.co.uk rating: 4.33 out of 5
"Since the change of ownership and the leadership of the new manager, I would now rate the home as excellent. Direct experience from within the home is not possible in current circumstances but communication with relatives has improved greatly with a revised and enhanced monthly newsletter and regular zoom meetings. The visiting pods are excellent, very clean and comfortable. The dedicated staff do a wonderful job looking after, feeding and entertaining the residents."
Johncarehome.co.uk rating: 5 out of 5
"I find Elm Bank to be consistent in their care of my mother. The staff are approachable and always willing to contact me with updates etc. It understandably remains strange times with Covid restrictions and so forth. However, When I have contact with my mother, through the pod, she appears well and happy. I rest easy in these strange times, knowing my mother is being well cared for. I would like to offer my thanks to all the team at Elm Bank, especially those on the 2nd Floor where my mother resides, for their ongoing support, care and warmth towards my mother. Thanks again. Also since Barchester have taken over the home, there appears to me, that staff have been retained and I gain the impression staff are valued."
Gary Scarehome.co.uk rating: 4.92 out of 5
"My mother in law arrived at Elm Bank from hospital. She was immobile and struggling to recover from illness and was quite depressed. Staff at Elm Bank treated her like royalty. She was encouraged to get well, to build her strength up and even though this became too difficult for her staff continued to do their very best with encouraging words. Communication was very good. We liked the fact that when we called the phone was answered promptly. Staff contacted us regularly with updates which was much appreciated. The setup and appearance made you feel like you were entering a four-star hotel. It was clean, bright, warm and comfortable. It didn't feel like a home in the traditional way. It's a place you would be happy to stay. The staff here are kind, caring and respectful towards those they cared for and us as a family. Mum died sadly at Elm Bank, had she lived she would have loved the accommodation. Staff cared and she was treated with dignity and respect."
Lisa Ccarehome.co.uk rating: 3.75 out of 5
"Mum moved to Elm Bank after being discharged from hospital and unable to look after herself. She had been injured in a fall and her dementia had significantly advanced. When she arrived she was withdrawn and didn't even speak to me or engage in any of the activities. Over the last few months, I have seen a fantastic improvement. Mum now speaks to me, but what brings me greater joy is that she chats to the staff and joins in the activities. It's lovely to know she has made friends who she regularly chooses to sit with at both mealtimes and afterwards. The staff have made a miracle happen, I feel the quality of mum's life has improved so much since she moved to Elm Bank and I really appreciate everything that the staff have done to make this happen. Alongside this, the reception staff have been really helpful in supporting me too. I am truly grateful for the help and support that we have both received and am glad that Mum now lives at Elm Bank."
Karen Hcarehome.co.uk rating: 4.17 out of 5
"My Uncle was admitted to Elm Bank, having spent over ten weeks in hospital following a fall. He was not able to go home due to self-neglect. Although I saw him every 2 days and spoke to him daily - the rest of his time was spent alone. He had no television, no radio and was refusing to use his electricity. His life had completely spiralled out of control. Both he and his house were in a terrible state; my uncle was unable to walk properly and too proud to ask for any help. He had completely shut himself off from all society and was unable to engage with the world on any level other than his interaction with me. When he first arrived at Elm Bank he would stay in his room and, once again, refused to engage with other people. In the last month or so, however, he has really started to trust the staff and engage with them; he is like a new man. Being at Elm Bank has transformed him, it has given him back a life. He told me has never been happier, This fills me with such joy! Thank you."
Michele Jcarehome.co.uk rating: 4.58 out of 5
"My mum was discharged from hospital to Elm Bank for ongoing care. I have been unable to visit due to Covid restrictions but I was contacted by a member of staff on Floor 2 shortly after she arrived to update me on her welfare. Since then I have been contacted regularly by a member of the Team on Floor 2 in order for them to put together a Care Plan. Every member of the Team has been extremely kind and reassuring. Nothing has been too much trouble and everyone involved with her care has been extremely patient. As I have been unable to visit I have phoned numerous times and they have always been very pleasant and answered all my questions to keep me fully informed. I am grateful for all their kindness and care."
Lesley Tcarehome.co.uk rating: 3.67 out of 5
"My mother moved to Elm Bank just over two years ago after a fall at home left her wheelchair-bound. She also has dementia. The high standard of care she has received means she is still fit and well in her 97th year. She enjoys the variety of activities offered and the staff treat her with kindness and respect. It was lovely, pre-lockdown, to be able to take my dog when I visited. The staff managed to organise garden visits for relatives in the summer and have now provided Covid-safe visiting suites. Nothing is too much trouble and a warm welcome is guaranteed."
Jane Ccarehome.co.uk rating: 5 out of 5
"Mum has been a resident for just over 2 years and is happy with her overall care and is very fond of the staff and carers who see to her needs. I have been especially impressed in the manner everyone has pulled together during the last 10 months during the ongoing Covid pandemic. Nothing is too much trouble and the affection the staff feel about the residents in their care is evident. I have every confidence in the staff and am happy my mum resides at Elmbank."
Helen Fcarehome.co.uk rating: 4.17 out of 5
"My mother has been a resident since 2018. Initially both my parents moved into Elm Bank and settled in together. Sadly, my father died in 2020 and the care he was given towards the end of his life was excellent. All the staff are courteous, professional, approachable and very caring towards both residents and visitors. The home has coped admirably during the Coronavirus Pandemic and has set up dedicated Covid-secure indoor visiting suites. I would highly recommend this care home."
Hadrian Mcarehome.co.uk rating: 4.75 out of 5
"I came in January as I couldn't manage on my own at home to await a total hip replacement operation in February I had already had a knee replacement, both right leg. Then the coronavirus occurred and I had to stay here because of the weakened state of my knee, my mobility got worse. I have now had the hip op and I am staying until I feel able to cope on my own at home."
B Ccarehome.co.uk rating: 3 out of 5
"Elm Bank have been able to allow garden visits since July and these visits have been very welcome, so that my dad (94) could see us. His stroke has taken his speech, so communication is very difficult for him. Today we had an indoor visit which was excellent. A room was adapted with a transparent 'window' and microphone/speakers which were a great help as Dad wears hearing aids. The staff, especially reception, are very helpful and Dad is as content as he can be, and so are we!"
Sue Acarehome.co.uk rating: 4.33 out of 5
"I stayed for seven weeks. during that time I felt my care was very good. The girls were all very friendly and couldn't do enough for you. The room was lovely and clean, cleaned each day. Clothes were taken for washing when needed, but sometimes things had to be chased to be got back. The food was good, brilliant variety and lovely sweets and cakes too. It was nice to eventually get garden visits. I was very happy during my stay there."
Joyce Ncarehome.co.uk rating: 4.58 out of 5
"My mother has been a resident for four years now. She is well cared for and happy. My Mum and Dad recently had their 75th Wedding Anniversary and Elm Bank staff went out of their way to make the day as special as possible. Wonderful! Thank you very much for everything!"
Peter Ccarehome.co.uk rating: 5 out of 5
"My grandfather was a resident at Elm Bank for almost four years and he was happy there. He did like a grumble but it was never directed towards the staff or the home. I always found the staff friendly, approachable and very capable. Hats off to everyone there of putting up with him and his grumbles!"
Zoe Mcarehome.co.uk rating: 4.5 out of 5
"My mum was a resident for the last 16 months. It is very clean and modern. All the staff are friendly, supportive and very kind to both of us. The care Mum received was excellent, especially in the last few days of her life. I shall always be grateful to all of the staff and would recommend this care home."
Suecarehome.co.uk rating: 4.92 out of 5
"I feel that this care home and all the carers (especially one lady) are doing a marvellous job in caring for my mother. She has made it possible for our family to see and speak with my mother. This has been very reassuring for myself (I live in Spain) and my family - especially during this pandemic. My mother looked very well when I spoke to her and the carers were friendly and helpful. As a family we try to have frequent contact with my mother and Elm Bank has enabled us to continue doing this. I'd like to take this opportunity to thank all the wonderful dedicated and caring members of staff. I know my mother is lucky to be in such a special place."
Sarah Mcarehome.co.uk rating: 4.92 out of 5
"The reception staff are always helpful. We ordered lunch in the small restaurant room as part of a celebration for the birthdays of my sisters. The service by the young waiter was excellent and friendly. Staff at Elm Bank are all very good. Mam appreciates the care she receives and enjoys the activities and food at Elm Bank. We are pleased that mam is happy and safe."
E Scarehome.co.uk rating: 4.25 out of 5
"As she is full time in the care home from this week, cannot give a proper assessment, but so far so good. I will assess again after a month or so."
D Mcarehome.co.uk rating: 4.75 out of 5
"A few years ago, my wife and I were looking for a residential care home for her mother, but we were disappointed until we looked at Em Bank. When we went inside, I was able to compare it favourable in a quality hotel, with nice garden and communal lounges and we found that the residents were entertained and encouraged to join in games etc. to help them happily pass the time. This was and still is, by far the best local care home and my mother-in-law has spent three and a half happy years here and has made many friends, not only with the residents but also with the wonderful caring staff."
Rodney Dcarehome.co.uk rating: 5 out of 5
"My sister and I were very touched by the kindness and care given to our mother in the last three years of her life. The team is excellent - the atmosphere in the home is happy and cheerful, and calm and peaceful when needed. The care was everything we hoped for. Family was always made very welcome and we could come and go as necessary. There were lots of activities and things to do and in the summer everyone would be out in the lovely garden in the sunshine for singing and crafts etc. Mum sadly passed away in June, and the staff were fantastic, she was able to stay at the home and was cared for round the clock by people she knew, rather than go into hospital - everyone was so very lovely, popping in to visit her right up til the end. My sister and I also received wonderful care and lots of hugs. The staff went that extra mile to make everything as good as it could be for us all. Looking back now we feel Mum had the best care possible, and had many good times in her final years."
Eleanor Bcarehome.co.uk rating: 5 out of 5
"My mother has been a resident at Elm Bank for almost 4 years now. The loving care that she has received throughout this time has been wonderful. The management and staff always have her best interests at heart and nothing ever seems to be too much trouble. Everyone in this caring environment is friendly, welcoming and supportive."
Jennifer Bcarehome.co.uk rating: 5 out of 5
"I think the care home is fantastic, but I think it is very expensive. But, I can't fault the care that they give. When a resident works hard and saves for their retirement and unfortunately has to go into care and all their money is going that quick. That is my opinion. I was in a lot of care homes for my mother when she was alive and this is the best one."
J Tcarehome.co.uk rating: 4.58 out of 5
"Just wanted to say what wonderful care and attention my father received at Elm Bank. When he first went into Elm Bank he thoroughly enjoyed the activities and the food. But sadly, as he got poorly, the love, care and attention he got were second to none. Thank you, everyone, for looking after my wonderful, precious father. I will also miss the girls on my daily visits."
Susan Ccarehome.co.uk rating: 4.92 out of 5
"The care and attention given to Mum has been excellent considering the mess she was in when she was discharged from the hospital. Thanks to the care of the staff, she is 100% better now. The surroundings have also helped with her rehabilitation."
G Mcarehome.co.uk rating: 4.92 out of 5
"Throughout my stay of 3 and a half weeks I was kept comfortable and secure. Although the food was of good quality and palatable I found that the way it was presented left a lot to be desired. There were long periods of delay at the dining table and no attempt to allow all diners at one table to eat at the same time."
Geoffrey Acarehome.co.uk rating: 3.73 out of 5
"We moved our Step-mum to Elm Bank in October. She is 82, has advanced dementia and can't communicate verbally. She had been at her previous care home for 8 years and we were concerned about her quality of life and the distance from family. The manager at Elm Bank traveled over 100 miles to conduct the pre-admission assessment, which we feel was above and beyond what we would expect. The move went very well and she has settled in really well. In just over a month, she is now engaging with people and is speaking, singing and enjoying life. Her diet has gone from fish fingers and chips at almost every meal to properly cooked fresh food, with vegetables and fresh fruit - fabulous! It's not easy dealing with dementia patients, but in our view, the Manager and staff at Elm Bank cannot be praised enough. We are so glad we moved our Step-mum and are thankful to the Manager and Staff at Elm Bank for making every day a quality day for her."
S Icarehome.co.uk rating: 4.83 out of 5
"I have complained to various staff. Regarding the shopping trolley. It used to come every week.But as become more infrequent. The last time it came was about 5 weeks ago. Some residents have no way of getting things they require any outer way. So something should be done."
Victor Leecarehome.co.uk rating: 3.42 out of 5
"My every need was catered for. I came for a rest and got it in abundance. All staff were caring and very kind. Food was delicious and was readily available. I came for 2 weeks to recover from a fracture. This was certainly achieved. Not sure I want to go home."
Ruth Ccarehome.co.uk rating: 5 out of 5
"I am a regular visitor to mum as I live nearby and have always been satisfied with the welcome and the way staff interact with residents etc. My mum has dementia and is limited in the number of activities she wants to take part in but she has never complained to me about the way she has been treated. Overall, I am content she is being well looked after which has taken away the worries I had when she lived with dad who passed away a year ago."
James Kcarehome.co.uk rating: 4 out of 5
"The staff at Elm Bank are always friendly and reception always happy to greet and help. I have just started to use the app - staff were exceptionally patient and helpful. Mum loves to see pictures of herself and family. Thank you Elm Bank for your care of my mum. It is very appreciated."
Ella Scarehome.co.uk rating: 4.08 out of 5
"Very happy very nice place to live."
Marjary Vcarehome.co.uk rating: 4.92 out of 5
"Elm Bank Care Home has looked after my mother's needs for over four years. Through every level of care she has needed, they responded with the utmost thought and appropriate package. We as a family could not have hoped or asked for more. The staff were brilliant and she was genuinely loved and looked after in a manner I could not have given her myself. I have nothing but praise to give the staff who so sensitively looked after her every need. We know the staff went above and beyond their duties to sensitively respond to her care and changing needs."
Alison Mcarehome.co.uk rating: 4.08 out of 5
"Safety and security when fire alarm went off nobody came to check we were alright? On one occasion my Granddaughter and Great-Grandson were able to get as far as my room without seeing a member of staff!"
Margaret Ccarehome.co.uk rating: 3.75 out of 5
"My mother is a resident on the third floor at Elm Bank Care Home. She has progressive dementia. All staff that come into contact with floor three ie, most staff are very understanding, compassionate towards mum. Thanks to all at Elm Bank Care Home for your support and your respects to my mum and family. Nothing is too much trouble. Thank you."
Lynn Lcarehome.co.uk rating: 4.83 out of 5
"Comfortable in Elm Bank."
H Gcarehome.co.uk rating: 3.83 out of 5
"Each area of the home I have experienced I have been extremely impressed by. All the staff are very friendly and always happy to help when possible. Overall I have enjoyed my stay."
P Ccarehome.co.uk rating: 4.25 out of 5
"Overall excellent service."
Manie Vcarehome.co.uk rating: 4.83 out of 5
"Very helpful and approachable staff making the process of Mum entering the home as painless as possible. Staff are very supportive of Mum and encouraging her to make the most of the arranged activities and staff are happy to make themselves available to discuss Mum and how she is coping."
Karen Mcarehome.co.uk rating: 5 out of 5
"I have been here for respite (after major surgery) for 3 1/2 weeks and I have found it ideal for recuperation between hospital and home."
P Ccarehome.co.uk rating: 3.5 out of 5
"This is an excellent care home. The staff are all dedicated and professional at all times. Nothing is too much trouble and the wishes of both residents and relatives are always considered. Elm Bank Care home is probably the finest care home in the area. I have also found the staff to be kind and considerate during what can often be a stressful time for residents."
Hadrian Mcarehome.co.uk rating: 4.92 out of 5
"I credit Elm Bank care home in giving my life back."
Jayne Scarehome.co.uk rating: 4.17 out of 5
"I have no complaints."
Elizabeth Lcarehome.co.uk rating: 3.83 out of 5
"Happy with everything except activities could be better."
D Ccarehome.co.uk rating: 4.83 out of 5
"Very comfortable dealing with all the senior people from initial home assessment through to admission and follow-up meeting. I have had a limited number of visits so far, due to the distance from the home to where I live, plus my holiday. However, I have been very impressed with the overall feel of the home, how the staff have been responding to other people's needs/requests in addition to my mother, plus the friendliness of the carers."
John Jcarehome.co.uk rating: 5 out of 5
"Carers can be very good on a one to one basis but general management is poor, ie laundry is very badly managed and never put away properly, room is often less than clean but common areas are spotless. Activities are good and important. Out of office hours security and telephone answering sometimes poor."
Frances Pcarehome.co.uk rating: 2.92 out of 5
"All staff are caring and courteous to both visitors and clients. Nothing is too much trouble. Always having time to discuss any problems/issues that may have arisen. Respect and dignity is always evident, even with the more difficult clients. Having done lots of research we know this was the correct place for our parents, a real home from home."
H Mcarehome.co.uk rating: 4.75 out of 5
"Staff approachable and welcoming. I feel comfortable while on the unit."
Colin Bcarehome.co.uk rating: 4 out of 5
"My mum's care is first class, the team are incredible. Having spent time in another care home, where it was like a prison, the staff in Elm Bank are outstanding. Thank you so much. I am so relieved."
David Tcarehome.co.uk rating: 5 out of 5
"My mother states staff are friendly and nice to her and she likes the food! From my perspective I find the staff and management very approachable and willing to answer any questions or worries my mother or I may have. My mother appears happy and settled at Elm Bank Care Home I would say her quality of life has improved since moving to Elm Bank Care Home and I do not worry now. She is settled and safe. It's a very good home in my view. It's a friendly place too."
G Scarehome.co.uk rating: 4.67 out of 5
"My father has thrived in this home. His health has improved compared to the lengthy time he was in the hospital. The staff are caring and have a positive attitude towards the residents."
M Hcarehome.co.uk rating: 5 out of 5
"My mother has been a resident in Elm Bank for almost two years and during that time, her care has been very up and down, sometimes amazing! It all depends on the carer who is responsible at the time. Staff shortages seem to be the main problem. This unfortunately means an inconsistency in care on a day to day basis. I also feel this puts a massive strain on the staff which ultimately affects the residents. On her floor, there is a senior who works one shift pattern who is excellent (although she often gets called away to cover meds etc in other places) but there is no permanent carer on the opposite shift. This means every day the carers can be different - often they have no knowledge of my mum's needs etc. My mum is happy and settled, and I wouldn't want to move her anywhere else but it would be good to know staffing issues are being addressed."
Amandacarehome.co.uk rating: 3.5 out of 5
"More attention to detail is required!"
Angela Ccarehome.co.uk rating: 4.17 out of 5
"I am extremely pleased with all aspects of my Mum's care. Everyone is so helpful, caring and friendly. I couldn't have wished for a better care home for my Mum."
Sue Bcarehome.co.uk rating: 5 out of 5
"My mother's recent hospital stay has highlighted the very good care offered by Elm Bank. Level of care on the Connect floor, especially from the seniors, is excellent, plus courtesy and support for relatives....much appreciated! The Manager and her deputy are equally helpful and pleasant, and it is easy to speak to either of them if any difficulty occurs. From receptionists to laundry staff everyone is always keen to help. Most important of all my mother is happy living in Elm Bank."
Peter Acarehome.co.uk rating: 4.58 out of 5
"Dad first came to Elm Bank House for respite after a lengthy and traumatic hospital stay. The staff have been wonderful with him, the facilities are excellent (rooms quality of a really good hotel) and food is freshly prepared, delicious and plentiful. Because of these things (but mainly the wonderful carers) he has made an excellent recovery, and is happier now than I have seen him for a long time - to the extent that he has now decided that he would like to become a resident (contracts being signed as I speak!) Thanks to all at Elm Bank, I now have my beloved Dad back and am looking forward to spending lots of quality time with him. Especially summertime out on the lovely patio!"
Sue Lcarehome.co.uk rating: 4.92 out of 5
"Dad joined mum at Elmbank for some respite care. He was very well looked after and the staff were lovely even though he was a 'tricky' and 'reluctant' resident. Staff were great at a very difficult time."
V Rcarehome.co.uk rating: 3.83 out of 5
"Friendly and attentive staff, great activities, clean room and common areas. I have been informed that the food is good but not always cooked 'as it should be'!"
Z Mcarehome.co.uk rating: 4.83 out of 5
"When my time comes to be a resident, I would feel very comfortable and welcome at Elm Bank!"
Tim Rcarehome.co.uk rating: 4.75 out of 5
"Mum was very pleased with the treatment she received during her stay. Very comfortable bed meals were very tasty and rooms clean and fresh. Overall she enjoyed her stay very much, many thanks to all the staff."
Ethel Ecarehome.co.uk rating: 5 out of 5
"Following an incident involving a fall and hospitalisation and return to Elm Bank Care Home, a comprehensive review of the circumstances of the incident was carried out and explained to me by a senior member of staff. My mother's recovery continues at Elm Bank Care Home and care plans reflect her circumstances."
Nigel Bcarehome.co.uk rating: 5 out of 5
"The staff are very kind and help us when we need it. Unfortunately, when members of staff are on holiday or off sick we don't do quite so well. I don't think we can grumble, I think Elmbank House is possibly the best in Kettering."
Hilda Ccarehome.co.uk rating: 3.64 out of 5
"Pleasant environment, caring staff. Happy residents. Food good. Clean."
Lorraine Gcarehome.co.uk rating: 5 out of 5
"Throughout my father's stay at Elm Bank, I have found the staff to be most attentive. I had no hesitation in extending his respite care as the weeks went on. The staff quickly got to know his preferences and were very accommodating in his continuing care."
M Mcarehome.co.uk rating: 4.1 out of 5
"This was an ideal place to recuperate from major surgery. The care was excellent, although there was some staff shortage. The food was so much better than the hospital, and helped my recovery. The staff particularly were very helpful."
Jane Bcarehome.co.uk rating: 4.5 out of 5
"Wonderful care home. All the staff are so friendly and kind. You have made my father feel so at home and comfortable. Thank you to everyone involved."
Nick Wcarehome.co.uk rating: 4.83 out of 5
"My stay at Elm Bank Care Home is very happy. May it last for many years to come. The care, food and the help of the care staff are excellent."
Michael Gcarehome.co.uk rating: 5 out of 5
"Since her arrival mum (and all the family) have felt welcomed. The staff, although very busy, always make time to ensure she is comfortable and happy. They have always shown the utmost care and professionalism. Food is varied for all palates and appetites. Activities are run every day to ensure everyone has the opportunity to keep occupied. Overall, we are extremely satisfied with the home and would recommend it."
Sue Lcarehome.co.uk rating: 4.58 out of 5
"Peaceful, comfortable, clean. Good food, helpful staff."
George Jcarehome.co.uk rating: 5 out of 5
"I was impressed with the immediate response, given with care and reassurance, to our request for a placement in the home for an elderly lady suffering with the onset of dementia. The home itself is impressive and the facilities are first class. The staff are all well informed and eager to please, and demonstrate a sympathetic and understanding attitude. I feel fortunate that we were able to find this caring care home."
Don Jcarehome.co.uk rating: 4.67 out of 5
"Staff are very kind and attentive."
Marilyn Ccarehome.co.uk rating: 5 out of 5
"Extremely Good."
J Mcarehome.co.uk rating: 5 out of 5
"Elm Bank could be seen as expensive but when compared with other care homes charging slightly less the overall quality is worth the extra. It is hard to adjust to a life in a care home after being independent all your life but Elm Bank try very hard to make residents overcome this issue. Food is important as it has to suit all tastes sometimes can be bland. Only real issue which can be readily seen is the often staffing levels are low - overall good care."
B Hcarehome.co.uk rating: 3.92 out of 5
"I've enjoyed my rest on respite care."
Marlene Lcarehome.co.uk rating: 5 out of 5
"Mum is well cared for. My sisters and I appreciate the way all the carers know and value mum. They also know us and we appreciate the way we are kept informed. Mum is respected by staff."
Anne Mcarehome.co.uk rating: 4.5 out of 5
"I am pleased by the very great care that is given to my mum's welfare, health and happiness. Keep up the excellent work. Many thanks."
P Ccarehome.co.uk rating: 4.75 out of 5
"Elm Bank Care Home provides the different levels of care required by both wife and myself in separate facilities."
John Bcarehome.co.uk rating: 4.25 out of 5
"Care/Support depends on individual staff members. Some excellent, others not so."
O Scarehome.co.uk rating: 3.64 out of 5
"Very good at meals but not guests, very private."
Stella Pcarehome.co.uk rating: 5 out of 5
"Care for my godfather is good. Happy to leave him knowing he will be looked after."
Philip Gcarehome.co.uk rating: 3.92 out of 5
"Really dedicated staff. Nothing too much trouble. My wife is a difficult person to nurse but I have nothing but admiration for the professional, although sometimes firm way she is treated."
Arthur Ccarehome.co.uk rating: 5 out of 5
"Been cared for very well. Staff very helpful and very friendly. Good choice of meals, meals were adequate. This has been my second respite period in 3 months and I have made a lot of good friends. Would recommend to any of my friends to come to Elmbank if they needed care, full time or respite."
M Pcarehome.co.uk rating: 4.42 out of 5
"We pleased mum here for emergency respite care following a short illness. The staff and management were friendly and helpful. They adjusted quickly to meet mum's needs and requests. After speaking to the assistant manager an issue with drain in the bathroom was resolved. As the daughter, I felt mum was well looked after and cared for."
Deborah Ncarehome.co.uk rating: 4 out of 5
"I have thoroughly enjoyed my stay here and the company (other residents) and the day and night staff have been wonderful. Thank you."
Cynthia Acarehome.co.uk rating: 4.25 out of 5
"We visit Elm Bank several times a week. The Manager has been absolutely wonderful at helping us sort a lot of things out for her. The reception girls are lovely. They are so helpful and friendly and always have a smile for us. Mother gets well cared for and her needs are always attended to. All the staff (including kitchen and maintenance) are so friendly. We love coming to visit."
Ian Ycarehome.co.uk rating: 5 out of 5
"This is a brilliant care home with great staff and facilities. My relative has vascular dementia and is well cared for the staff are great as she can be aggressive some times I would recommend this home to anyone. The other main thing is that the staff and manager are approachable and available any time."
Sue Ccarehome.co.uk rating: 5 out of 5
"We are delighted with the care and professionalism shown by all the staff at Elm Bank Care Home. My mother has been treated with friendliness and respect by the staff and they have gone out of their way to nurture her. She has made friends with other residents and has had a lovely nine day 'holiday'. Thank you so much on behalf of my mother and myself."
Penelope Bcarehome.co.uk rating: 5 out of 5
"Considering the cost of care, there should be more staff."
C Bcarehome.co.uk rating: 3.25 out of 5
"We could not praise Elm Bank highly enough. The care that my mum has received has been excellent. The staff are so warm, caring and loving with the residents. Nothing is too much trouble and I would highly recommend it. Altogether a fantastic experience."
Catherine Bcarehome.co.uk rating: 4.75 out of 5
"My 87 year old mum lived in High Wycombe, some 2 hours away from us in Corby so when the decision was made by mum to go into a care home the search started. We checked many in Corby, then Kettering. We stopped looking when we found Elm Bank, the facility is extremely clean, bright and spacious and we knew we would not be able to find better! The staff are all exceptionally caring people that are highly motivated to provide a safe and secure environment for my mum. Nothing is too much trouble! The manager and assist manager have an extremely high level of compassion, understanding, knowledge and ability and this cascades down thru the staff! The facility is spotlessly clean, smells fresh and is set in beautiful grounds. My mum was in a warden controlled flat, she has been at Elm Bank for 4 days and we are already seeing improvements in her health, I attribute this to the facility, staff and the high quality of food! I would suggest to anyone needing to go thru this process, visit Elm Bank first and talk to the staff - you will not look anywhere else!"
Hugh Ecarehome.co.uk rating: 5 out of 5
"My mum has three main carers. Mam hasn't been herself lately and her main carers and their teams have gone above and beyond their duty to make sure my mother has been properly cared for. When mam was in hospital they called to see how she was doing every day! My mam loves them and I can rest assured that she is cared for 100% when I am not there I have no worries. I cannot thank them enough!"
M Gcarehome.co.uk rating: 5 out of 5
"My husband is being cared for by lovely staff, all very professional and caring. The activities team are wonderful and provide stimulating and enjoyable activities for all residents, no matter their abilities. Elm Bank is a caring, friendly and safe place for the residents. Visitors are welcomed and treated with great respect."
Angela Jcarehome.co.uk rating: 4.83 out of 5
"Nice friendly staff. Plenty of space in the room. Good activities daily. In good decorative order."
Sandra Bcarehome.co.uk rating: 4.33 out of 5
"No complaints."
John Hcarehome.co.uk rating: 3.83 out of 5
"Excellent care and support from friendly staff. Attractive and clean rooms."
M Mcarehome.co.uk rating: 4.82 out of 5
"My mother (87) has just spent nine days in Elm Bank House for respite. She has been helping look after my elderly father and needed to be looked after herself for a bit. The staff have all been excellent, she soon settled well. Lovely surroundings, and food. She has to have an eye operation and is going to return in a few weeks again."
Carole Pcarehome.co.uk rating: 4.92 out of 5
"After 18 years in one care home and suffering from brain damage, dementia, arthritis and being partially sighted, the enforced move to another care home at the age of 96 was always going to be difficult. Everything about Elm Bank was excellent but the thing that really stood out was the attitude of all the staff. They are both kind and understanding of my mother's problems and we are all working together to make what is a traumatic change for my mother, as easy and comfortable as possible."
John Mcarehome.co.uk rating: 5 out of 5
"My mother went to Elm Bank in 2014 after a fall for an initial 4-6 weeks stay but liked it so much she decided to stay immediately. The staff are helpful and attentive and there are many activities as well as pleasant areas to sit and enjoy the outlook onto beautifully kept gardens. Visitors are always made welcome and the reception staff are unfailingly pleasant."
H Mcarehome.co.uk rating: 4.92 out of 5
"My relative enjoys the activities, staff are always friendly and approachable at any time. My relative would like more days out from the care home as it breaks up the day and gives them something different. The new wallpaper is lovely and cheerful."
E Bcarehome.co.uk rating: 5 out of 5
"Room for improvement in all areas, especially Activities."
Sheila Bcarehome.co.uk rating: 2.83 out of 5
"I saw an improvement in Mam's overall wellbeing after a week of residence in Elm Bank. Thanks to all for your help and support."
Keith Mcarehome.co.uk rating: 3.92 out of 5
"Everyone seems very happy all the staff are very approachable. Rooms are clean and tidy and the food is excellent."
Eileen Pcarehome.co.uk rating: 4.67 out of 5
"My great grandma has been at Elm bank for a few months and I wouldn't have her anywhere else. She has early dementia and my grandparents were caring for her, so when it became too much it was a difficult decision as we are a close family. She settled very quickly and the staff made every effort to make her at home, including a beautiful bouquet and card on arrival, and a personalised cake on her birthday. My two young boys call it "grandmas house" and they are always welcome with hugs, snacks and biscuits (from staff AND residents!) and are allowed to play in the beautiful grounds and join in with everything, just like a family. The rooms are lovely, like hotel rooms with en suites, and kept clean. We are always encouraged to make it as homely as possible and the staff ALWAYS go above and beyond. I could write all day about how amazing every person has been and it's made something difficult as easy as possible, it's a really personal service, and everyone is much happier."
Natasha Dcarehome.co.uk rating: 5 out of 5
"I have had a lovely time at Elm Bank. Everyone is very friendly. The staff and the carers are excellent. My only concern is how some days, they are short of carers, and when reading the welcome pack, you can order whatever you want from the kitchen. I find this area needs to be reviewed because at times I've asked for something and they don't have it or do it. Apart from that, my stay here has been very pleasant."
Isobel Hcarehome.co.uk rating: 4.08 out of 5
"Clean, nice friendly staff. Clean building, very well done."
S Bcarehome.co.uk rating: 5 out of 5
"My Aunt has been a resident at Elm Bank since August 2018 having moved from Dunstable to be nearer to me. I have found the home to be excellent and have been extremely impressed by the care and attention given to my Aunt. In particular, the senior carer on floor 2 has been professional, caring and friendly."
Chris Mcarehome.co.uk rating: 4.92 out of 5
"I always seem to be ringing up these days. My dad is happy there but he is not attended to when the emergency bell rung. I witnessed this first hand when I visited, he seemed very unwell I rang the emergency buzzer waited 10 minutes, no one came, went out to find someone. Found two staff just down the hall chatting. I think they are understaffed. He was taken to hospital same night where he stayed for three weeks, the room is very grubby I think they were told to do a deep clean before he returned from the hospital after a second time of being admitted, shortly after the first one."
Davidcarehome.co.uk rating: 2.5 out of 5
What happens now?
Are you ready to discuss your individual care requirements? Pick up the phone and talk to us, book a visit to our care home or come and take a look around our facilities.
Care enquiries
New care enquiry phone lines are open 8am - 8pm
01536 439261
All other calls
Our fees and contract
We want to be as transparent as possible about how we charge for the different services we provide as well as what's included in our contract. Please click the links below to find out more about our fees and contract.
View typical fees
View Our Contract
Useful downloads
Here to help you make the right decision about your care requirements.
48450