What our families say: Edingley Lodge Care Home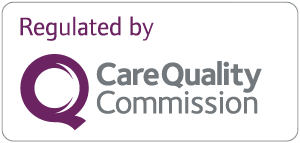 "Lovely accommodation and good facilities. All the staff are professional and very attentive as well as being very friendly and helpful to us as visitors as well as the boarders."
P S
carehome.co.uk rating: 4.33 out of 5
"This care home is warm and friendly. The staff are pleasant and helpful and seem very dedicated."
L S
carehome.co.uk rating: 4.42 out of 5
"The staff are really wonderful and helpful. I enjoyed my stay here never got bored, lots of activities happening."
K J
carehome.co.uk rating: 4.5 out of 5
"My Mother was very well cared for during her stay (April to September 2021). She had quite complex medical conditions including type 1 diabetes and the staff worked together with the chef and her dietary and medical needs were managed well and the food was always well-presented and appetising. I visited regularly and the staff was always polite and attentive and did their best to make me feel welcome. They have a very difficult and challenging job especially during recent times but were always pleasant and caring. My mother wasn't always the easiest of people to care for and they were patient and approachable and she was always treated with both dignity and respect. I specifically appreciated how the general manager was always open, honest, professional and approachable. The end of life care my Mother received was the best I could have hoped for, the sensitivity and empathy from all at Edingley Lodge were amazing – thank you all!"
Carolyn
carehome.co.uk rating: 4.08 out of 5
"Very pleased with everything. Only criticism there was no shower in the room, it really would of put the cherry on the cake but all in all a wonderful respite stay and wouldn't hesitate to come back."
Beryl S
carehome.co.uk rating: 5 out of 5
"Mum was booked in for two weeks respite care. (1) Room was mucky, (2) staff surly, (3) Mum was left down at the pod 40mins without a reason for her being there. The huge issue to do with communication, health and safety issue, understaffed and light going off which was very frightening. No suitable food available. Mum was losing weight, very depressed and very tearful. We spoke at length to care home manager but she was very dismissive even when Mum was overdosed on Oramorph. Not happy. Awful place."
D C
carehome.co.uk rating: 1 out of 5
"My father in law has been at this care home since December 2017. He considers this to be his home and has been well cared for. The staff are almost like family and cater for all of his needs. Nothing is too much trouble and the catering and entertainment when possible are second to none."
Christian S
carehome.co.uk rating: 5 out of 5
"From my first contact with the home to date, all the staff have been professional and the communications have been excellent. This was incredibly reassuring to me when I needed to find a care home for my 94-year-old father on discharge from hospital. Not only was the time frame tight but covid added an additional layer of complication. The staff arranged a visit for me to look around at short notice. They also collected my father's specialised chair from his own home to avoid further delay in discharge. The care is excellent and all the staff have gone the extra mile to make my father comfortable in his new home. Video calls and visiting have been a wonderful way of helping ease this transition. We have recently had a new addition to the family and the staff have spent time making sure my father is kept up to date with pictures and videos as he is unable to manage his own mobile phone. We feel incredibly lucky to have found such a gem of a care home."
Louise
carehome.co.uk rating: 5 out of 5
"My mother was transferred to Edingley Lodge in August 2020. The whole experience from admission, the administrative aspects and all the staff involved have been lovely. We had a choice of rooms, my mother was able to be admitted straight away and settled very well. The carers and the nursing staff are always very understanding and supportive, nothing is too much trouble for them. My mum says the food is delicious! The administration team make sure you are up to date with all staff changes and current covid requirements and all the wonderful activities that take place. Everyone that I have communicated with within the last 9 months has always been cheerful, helpful and take time to explain anything that I might need to know. I'm so pleased to have found somewhere for my mother where they care about the residents every need."
Ann M
carehome.co.uk rating: 4.83 out of 5
"Comfortable home. Friendly staff. Good food. Enjoyable activities."
Patricia S
carehome.co.uk rating: 5 out of 5
"I enjoy the care. I enjoy the food. The home is clean and the activities amusing."
Winifred H
carehome.co.uk rating: 5 out of 5
"I am very grateful to everyone at Edingley Lodge for making it possible for me to visit my mother whenever they could and for setting up video connections when relevant. I'm also extremely grateful for their constant care and kindness - as is my mother herself. It's not easy to stay cheerful at the moment but everyone seems to manage. Thank you."
Kate T
carehome.co.uk rating: 4.25 out of 5
"My father-in-law has lived here since December 2017. He has been extremely happy and it feels like home. Few staff members and residents no longer here, however, he still has friends and is well liked. This year has been extremely difficult for all, however, my father-in-law was very ill for a few months but thanks to all he has made an excellent recovery. Back to his old self! Many thanks to all."
C S
carehome.co.uk rating: 5 out of 5
"I highly recommend Edingley Lodge. My Mum was only in Edingley for a few weeks as a resident receiving end of life palliative care. The entire team were well organised, caring, attentive and took great care of my Mum in her final stage of life. Of particular note was the excellent communication and updates to myself on how my Mum was doing. This element was especially important to me during the challenging times of living during the COVID pandemic and limited opportunity for face to face interaction. Great team and thank you."
Steve U
carehome.co.uk rating: 5 out of 5
"My parents only recently have been at Highfields. Staff all are so caring and kind. Management I don't know well as yet. No complaints. Glad the home is going to be given a 'facelift' outdoors in particular."
A B
carehome.co.uk rating: 4.09 out of 5
"My mother was a resident for over two years and I would like to say that the professionalism, kindness, and patience of the staff are exceptional. We will always remember Highfields with great fondness. you all really did become part of our family."
D P
carehome.co.uk rating: 4.25 out of 5
"The last year of my mum's life was spent with a team of caring staff that loved her. She was the life and soul of the party and loved to sing and dance. Thank you for bringing the sparkle back into my mum's last year."
K A
carehome.co.uk rating: 4.25 out of 5
"We cannot praise the staff highly enough for Mum's care. She was at Highfields for the last 2 1/2 years of her life and was treated with kindness and dignity throughout. The staff has become our "second family"."
C H
carehome.co.uk rating: 4.25 out of 5
"My mother was bedbound for most of her stay in Highfields (over 1 year). She was well cared for by staff and regularly visited throughout the day. Food and liquids were noted which was useful to me. The nursing care was good and the doctor visited regularly. I was contacted if there were any concerns or issues. When I was visiting I was always able to speak to a nurse when needed. Although my mother was not able to take part in the activities there was a wide variety available."
Susan S
carehome.co.uk rating: 4.08 out of 5
"My Uncle was admitted in January 2020 for end of life care under Fastrack. Suddenly the care we were able to provide at his home was no longer sufficient. Highfields quickly and professionally provided - our first visit Monday evening, assessment Tuesday and he moved in on Wednesday. I know we were lucky that there was a room available immediately, but the timing was ably facilitated by the manager. My Uncle's stay was inevitably not long, but during this time, I was very impressed with the care he received. He was treated with respect and kindness. The personal care, laundry and premises cleanliness were excellent. The catering was good and tailored to his preferences and lack of appetite. I was impressed with all the staff (management, admin, carers, nurses, catering and housekeeping) - they were professional, caring and kind. They were a great help to my uncle and all his family at a difficult time."
Helen P
carehome.co.uk rating: 4.17 out of 5
"I would like to thank the staff for the wonderful care given to mum over the past two years. I would highly recommend this small nursing home which is run like a family unit, long may it continue under the new ownership! All staff are approachable, friendly and eager to respond to individual needs as they arise. Standards are very high in all areas and nothing is ever too much trouble. I particularly would like to thank the lady on the nursing team and the lady in the activities team for their support over the last couple of weeks with mums end of life care. I could not have asked for more support for mum or indeed for me as a family member. The catering team are also outstanding and are willing to adapt foods to suit individual needs. Thank you all so much for making mum's last few years of life so much easier after a very difficult couple of years previously with care agencies. One plea -Please can Barchester improve the car parking for visitors as a priority."
Caroline Y
carehome.co.uk rating: 4.5 out of 5
"Our father only spent a brief time at Highfields but from the moment we met the manager during a home visit to meet our father, to the moment we went to collect his belongings after he died in hospital, we were all treated with the utmost care, warmth and respect. In the brief time our father was there, he came to regard Highfields as his home. From the manager, the nurses, care staff, cleaners, kitchen and maintenance staff, the hostesses and admin staff, their involvement and welcome to residents was attentive, caring, respectful and they clearly all knew the residents and their interactions and contributions to residents were all equally important. Should our father have lived at Highfields for longer, we would have been confident that he would have been expertly and respectfully cared for with his dignity and interests respected and cherished. Highfields is a loving place and this is reflected in all the staff we met, not just towards our father but to my sister and I too."
Kate T
carehome.co.uk rating: 4.58 out of 5
"The service could not be faulted everybody was always pleasant, kind and would go one step more to make the resident comfortable."
M M
carehome.co.uk rating: 4.92 out of 5
"I can highly recommend the Highfields Care Home. I was very anxious about putting my mum into a care home but the staff are exceptional. They are all so caring and compassionate and nothing was too much trouble which put us all at ease. All the rooms are clean, bright and airy and the food was delicious. Unfortunately mum died only a week after she moved in. They gave us great support and comfort during this difficult time. I am so grateful to everyone at Highfields for taking care of my mum so well. Thank you."
C H
carehome.co.uk rating: 5 out of 5
"I have found that my stay at Highfields has been very pleasant and I am sure it will continue to be so. The accommodation and dining areas are very good. The staff try hard at activities and the social aspect is very good. If I have to stay in a care and residential home, Highfields is the one for me."
William S
carehome.co.uk rating: 4.08 out of 5
"The staff are very caring and hard working and create a friendly atmosphere. They try very hard to find a resident's interests and engage them. The food and refreshments are excellent. The rooms can be small and not always easy for a resident to move around. More regular feedback about a relative's progress would be useful. Overall, it is good to know Dad is in a small, safe and friendly home."
S R
carehome.co.uk rating: 4.33 out of 5
"Excellent all round. Dad here first, but now bringing mum."
J W
carehome.co.uk rating: 5 out of 5
"We are delighted with the care my mother is receiving in your care home. I just wanted to say a very big thank you to all concerned. Mum arrived from hospital in a very poor state of care and continues to make steady progress - gaining in weight, happier, improvement in all medical conditions and now with staff involvement, we are all working hard to encourage mobility. I just cannot thank you enough. Every member of staff I meet has made a huge difference to her wellbeing with their kindness, smiles and gentle encouragement. I only wish she had been here sooner rather than with carers at home. Management and support staff (maintenance teams, cleaners etc) are also excellent and go out of their way to take on board any arising issues efficiently and effectively. Arriving at any time of the day/evening you will always be greeted with a smile and a beautiful flower arrangement. It's the little things like this which makes this home outstanding. Thank you all so much."
Carrie Y
carehome.co.uk rating: 4.58 out of 5
"I am really pleased with the overall care given to my gran. She has settled in very well. There is always a member of staff to aid her if needed. She loves being involved with the staff, especially when the ladies out on activities. My family and myself are incredibly happy with the care given at Highfields."
O W
carehome.co.uk rating: 4.92 out of 5
"Very very happy with my mother's care so far. The carers are very attentive and kind. Especially like the entertainment and staff who help mum to integrate and it stimulates her mind. The food is excellent. As a family, we are very pleased so far."
Karen S
carehome.co.uk rating: 4.92 out of 5
"I cannot express how wonderful Highfields is. In fact, I would rate it as outstanding in many of the sections reviewed below. My mother has been at Highfields for just over a year and the care she has received has been outstanding. She has improved both mentally and physically and I've never seen her happier in the last five years. The staff are outstanding & very very caring and work extremely hard to make it as stimulating environment as possible to meet all residents individual needs. The rooms are always clean and the standard of food is excellent. Support staff are also gems - from the office staff through to the maintenance team - thank you, you are a wonderful team. This is one of the best nursing homes in the area and I viewed ten before making my decision and didn't take the decision lightly. Worth every penny!!! A warm welcome will always await you from all of this wonderful team. This is how all nursing homes should be run and be. Thank you all so much."
Caroline Y
carehome.co.uk rating: 4.83 out of 5
"This is the second time I have visited my friend. The first time I was impressed but thought perhaps it was because we were there. But there was so many staff on duty. One played a quiz with a gentleman, one was doing a jigsaw and they seemed perfectly natural. The second visit was the same. I even heard a carer whisper to a gentleman if he wanted to go to the toilet. I cannot believe it. All nursing homes should BE LIKE THIS. They lead well from the top and it works."
Marilyn M
carehome.co.uk rating: 5 out of 5
"Very helpful friendly staff of all grades. Obviously good management. All staff appear to enjoy working at Highfields Care Home where my mum is well looked after. She is enjoying living at Highfields Care Home and has recently transferred from respite care to permanently living at Highfields Care Home."
R M
carehome.co.uk rating: 4.64 out of 5
"Highfields is not just a first-class nursing home, the people who work there do their utmost to make the residents feel like they are at home. Friendly, dedicated staff put the residents' wellbeing first. The food is mostly home cooked which makes it full of taste and variety and the entertainment is imaginative and varied. I am grateful to them for the way they have looked after my elderly friend, nothing has been too much trouble. He recently needed a rapid response to illness and the nursing staff read the situation and went the extra mile to obtain the necessary medication to achieve prompt recovery."
G R
carehome.co.uk rating: 5 out of 5
"I would like to thank all the staff, they have always treated my mother with dignity, respect and cheerfulness. Management are always available, open and honest. Thank you."
S D
carehome.co.uk rating: 3.67 out of 5
"We couldn't have wished for a care home for our mum. Their care was extremely excellent. Thank you to everyone."
Paula B
carehome.co.uk rating: 5 out of 5
"My recent experience of all the staff at Highfields has been very good. All levels of staff have made great efforts to make my father feel comfortable during his first week after moving here. Staff, reassuring someone during a transition such as this, makes such a huge difference and eases anxieties. Thank you, and I trust that this level of support and understanding continues."
Rachel G
carehome.co.uk rating: 3.92 out of 5
"I am very happy with the care and service my mother receives. The staff are all kind, caring and supportive, they are very professional and are always at hand. I would recommend care in this nursing home without reservation to anyone requiring a loved one to be looked after."
M M
carehome.co.uk rating: 4.58 out of 5
"Care is excellent. My family and I visited a lot and the way they talk to residents is lovely, friendly and caring."
Karen T
carehome.co.uk rating: 5 out of 5
"Highfields is an extremely caring home. It is a care home which makes one think they are in their own home instead of someone else's home. The amenities are very good with the help of the amenities Team and plenty of activities to occupy your mind. The staff are very caring and look after all the residents in a homely way."
William S
carehome.co.uk rating: 4.25 out of 5
"Mother has been in Highfields for six years, she has had excellent care and support always treated with respect and dignity."
Richard D
carehome.co.uk rating: 4.75 out of 5
"All care is taken to provide a happy, clean, caring home. All the staff are helpful, polite and go the extra mile to make residents feel like they belong."
Janice G
carehome.co.uk rating: 5 out of 5
"We now have peace of mind that my uncle is being looked after, his every need is attended to in a friendly, caring way."
Eva A
carehome.co.uk rating: 4.5 out of 5
"My mother has been in Highfields for 14months, her care is excellent. The staff are very professional and nothing is too much trouble, they are all very approachable, kind, caring and very supportive. When I leave my mother I know she is cared for, which makes me and my family feel at ease. I would recommend this caring home to anyone looking for a place for their parent."
T F
carehome.co.uk rating: 4.83 out of 5
"My husband has been at Highfields since late February. We were told that he was at his end of life care. It is now August and he is a different person. He is up, dressed, eating well and knows me when I arrive to see him. The carers, helpers, kitchen staff and everyone have made this place a welcome and caring place for him, and also to me. When I walk in the door, which I do most days, there is a warm and caring welcome for me too, which I find has helped me through the awful dilemma of visiting a person with severe dementia. Nothing is too much trouble, the whole place is friendly, each resident is made to feel special and cared for. I would highly recommend this wonderful caring home to anyone who has to put a loved one into care."
Mary W
carehome.co.uk rating: 4.75 out of 5
"Mum has only been in for a short time but up to now, it is a lovely friendly, kind home of my Mum to be. Thank you."
Patricia B
carehome.co.uk rating: 5 out of 5
"My mother-in-law's brother was admitted to Highfields Care Home for end of life cancer care on the recommendation of his GP. I visited him several times and the care and respect he was shown was exemplary. I am a nurse myself and believe his experience could not have been better under the sad circumstances. The rest of the family say they are very grateful to all the staff involved in his care."
A P
carehome.co.uk rating: 5 out of 5
"My mum has lived at Highfields for over 2 years. She is looked after very well and I feel she is kept safe. The home is clean, tidy and I like her bedroom. The staff treat my mum with respect and dignity."
C G
carehome.co.uk rating: 3.92 out of 5
"As a retired social worker and manager in adult services I am used to care homes and Highfields is, without doubt, the best I have been in. Not only is it well furnished and well maintained, but the staff are also extremely caring and attentive. Thank you."
Joan M
carehome.co.uk rating: 5 out of 5
"Highfields invites you to visit unannounced - there is nothing to hide. My father was visited at home before admission and all efforts to know him and his needs were addressed. The staff really do care about all the residents and small individual preferences are respected. The building is not perfect but the layout means that residents do not sit in a circle staring at each other - it's laid out as "a home" as much as possible - and residents are encouraged to view it as their home. All visitors are welcomed and offered refreshments with their family, the food is fresh, nutritious and good! Nobody wants to leave family members in a care home but I feel my father is as safe and cared for as he could possibly be."
Jean C
carehome.co.uk rating: 4.55 out of 5
"I have been visiting Highfields now for 12 years. Highfields have looked after of both my parents and more recently my aunt; all three were in their mid-nineties. It was reassuring to know that they were able to end their days in the home surrounded by familiar faces and receiving the best of care right up to the end."
Roger M
carehome.co.uk rating: 4.08 out of 5
"The home and staff are professional, welcoming and nothing is too much trouble. I describe to people as a 5-star hotel."
Jill B
carehome.co.uk rating: 5 out of 5
"The care given to my husband during his stay at Highfields has been extremely good, by far the best care home he has stayed in, and he has been in 5 others in the Newark/Mansfield area. He seems to have settled in here and is as happy as his hallucinations and anxieties will allow him to be. My only concern is that on occasions, he has been sitting in wet clothes and I feel he is not toiletted as often as I would like him to be, in view of the fact that a sensitive area does get quite painful and I feel the cream prescribed by the doctor is not applied often enough. Puzzled they don't have plate guards."
Sonya S
carehome.co.uk rating: 4.83 out of 5
"As a family, realising that our lovely mum had come to a point in her life where she could not be 'home alone' anymore, was devastating for us. The help, advice and support given to us by ALL at Highfields as we tread this unknown path has been invaluable. Their care, patience and pure kindness not only to our mum (who is very confused by everything right now) but also to us, has been overwhelming. It truly is 'home from home' and more than we could have ever wished for. The facilities, standard of care, coupled with excellent surroundings (gardens, outdoor space) is fabulous. The Highfields staff, on all levels, have made this daunting journey so much easier for us. We can't thank you all enough for taking care of our lovely mum."
Sally W
carehome.co.uk rating: 5 out of 5
"Before receiving full-time care at Highfields, my Mum was diagnosed with Bonnet Syndrome. Having been at Highfields now for just over six months, my Mum has come on in leaps and bounds. She used to love knitting but struggled with arthritis in her knuckles. She is now knitting again, making blankets, which is mainly down to the staff at Highfields who has been marvellous. The atmosphere at the home is one of making it feel like home for every resident."
Peter I
carehome.co.uk rating: 4.5 out of 5
"From the first day I visited Highfields with a view to my aunt moving here from her home of 58 years, I knew it was the right environment for her. She moved here in May 2016 and loves the care home, all the staff and despite her great age, now nearly 108 years old, she is a positive and happy person who gives out warmth and thanks for the wonderful care she receives. The entertainments, the food, the comfort, and her fellow residents are part of this new life she has found for which we are all very grateful."
Julia B
carehome.co.uk rating: 4.67 out of 5
"We were so disappointed with the care received by our mother at this care home that we moved her to another home. We tried to speak to the Regional Manager to voice our complaints but she didn't have the courtesy to turn up for our meeting. Seeing our mother blossom in her new home has proved we made the right decision and she is now happy, content and, most importantly, not left in a wet nappy. Basic care was less important to this care home than fancy tablecloths, and wine glasses. There is a big difference between what is promised in the brochure and the actual care received."
Rebecca W
carehome.co.uk rating: 2.42 out of 5
"You are always welcomed with a smile. Highfields is amazing. From the friendly, kind, caring, considerate, professional staff to the high standard of cleanliness. The food looks delicious and nothing is too much trouble. I am delighted with Mum's care and all delivered within a home from home atmosphere."
Jane B
carehome.co.uk rating: 5 out of 5
"Some staff are more caring and go the "extra mile" than others who carry out their duties as required, but without the empathy etc than by those who are indeed excellent!!!"
F G P
carehome.co.uk rating: 4.3 out of 5
"A lovely friendly home that provides excellent care for my Nana. She feels very safe in the home, and I am happy that she is no longer at risk from having a fall and being alone"
Chris M
carehome.co.uk rating: 5 out of 5
"On entering Highfields on October 2016 I immediately felt a warmth from all staff and I had already visited seven other care homes in the vicinity. It felt inviting, well furnished, clean smelling, all decorated for Halloween - fantastic! I felt I was listened to and reassured my Father in Law would be safe and cared for. He is indeed safe, happy, feels valued and respected. Highfields is perfect for him as he cannot live alone."
Christian S
carehome.co.uk rating: 4.42 out of 5
"I spend a day in Highfields approx every 2 weeks so don't see everything. But in my view Highfields has improved greatly in the past 6 months. I feel that many issues are gradually being resolved. The staff seem more approachable and cheerful. They are becoming more sensitive to our relative's needs as an individual and learning how to help her preserve her dignity, for example by talking to her rather than over her and listening and reacting to more than just her basic needs. Activities are varied and tuned to different interests. The food is better, sometimes it's excellent. Fresh flowers and re-decoration have made a big difference. Paticularly important is that nursing care, general care, handling and transferring seem to be carried out more confidently skillfully and professionally.The management is open, friendly and transparent and take time. In every area everyone seem to be working together more to try and create a friendly homely atmosphere and are doing very well."
K T
carehome.co.uk rating: 3.83 out of 5
"My mother came into Highfields due to having a number of falls due to being diagnosed with Charles Bonnet syndrome as myself and my brother were at our wit's end. Highfields is a lovely warm and friendly home with excellent management and a dedicated caring team of care staff. When I visit my mum, the care team can not do enough for you, they are so pleasant and polite and cheerful. Mum as only been at Highfields for a short while but I certainly know this is the right home for her. Whilst I was visiting mum they were having a Halloween party, the activities staff and care staff and nurses all looked amazing in their Halloween costumes. My mum really enjoyed it, hats off to all involved you did the home and residents proud. I can't thank all involved who look after my mum enough, as she receives the care, dignity and respect that she deserves. Brighterkind definitely deliver their values, keep up the good work you're all heroes."
Teresa J
carehome.co.uk rating: 5 out of 5
"As a family, we made the decision to transfer our mum from her existing care home to Highfields Care Home. She has now been there for three weeks and is very settled in a lovely bright room. From previously being made to use a wheelchair for mobility, with the care of the staff she is now mobile with a walking frame which is lovely to see. To date, we are delighted with the care provided. The home is very calm in lovely surroundings with quite obviously very caring staff. Lovely dining room and the food is a delight to see with the residents being given a choice of food each day. What is nice to see is a sample of the food being presented to each resident which is so helpful for those having Alzheimer's who easily forget what they may have ordered."
Kathleen D
carehome.co.uk rating: 4.67 out of 5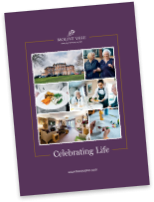 Read our brochure 'Providing great quality care and wellbeing' for more information on how we're here to help you and your loved one.
Read brochure
Food & Nutrition
Activities & Events
Care & Facilities
What happens now?
Are you ready to discuss your individual care requirements? Pick up the phone and talk to us, book a visit to our care home or come and take a look around our facilities.
Our fees and contract
We want to be as transparent as possible about how we charge for the different services we provide as well as what's included in our contract. Please click the links below to find out more about our fees and contract.
View typical fees
View Our Contract
Useful downloads
Here to help you make the right decision about your care requirements.
Frequently Asked Questions
What types of care does Edingley Lodge Care Home offer?

Edingley Lodge Care Home offers Nursing care, Residential care, Respite / Short stay, Services for under 65.
48456