What our families say: Dovedale Court Care Home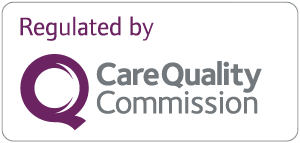 "Dovedale Court Care Home is a warm and welcoming place. The staff are experienced and show genuine care and compassion for the residents and their families. During the early days of Mum's stay at Dovedale Court, we were shown kindness, understanding and a high standard of care. When I leave Mum after a visit, I have every confidence that she is safe and being well cared for. I have no hesitation in recommending Dovedale Court for your loved one."
C B
carehome.co.uk rating: 4.92 out of 5
"My husband continues to have a better quality of life due to the excellent ongoing care he is given at Dovedale Court. The compassion and care have given him back the trust in human society. Dovedale has gone above and beyond to get him where he is today. I honestly cannot thank them enough for what they do and have done for my husband."
J H
carehome.co.uk rating: 5 out of 5
"Very happy with it all. All are very willing to help. The staff are all great."
J B
carehome.co.uk rating: 4.92 out of 5
"My dad was in the home for only a short period of time however this didn't diminish the care my dad received. Staff were always attentive and caring, they could never do enough for us as a family. The home is fantastically decorated and gives off the feeling of being comfortable and welcoming. Thank you all."
S J
carehome.co.uk rating: 4.92 out of 5
"I cannot praise all the staff from the management to the cleaning lady at Barchester Dovedale Court Care Home enough, each and every member of that committed family are brilliant and you are welcomed as part of that family every time you visit or call. My uncle joined Barchester Dovedale Court Care Home just at the start of the pandemic when things were very worrying indeed but the transition and care he has received from the first day has been brilliant. Nothing is too much trouble for the staff at Barchester Dovedale Court Care Home and the love and care he receives are second to none. I could not imagine or think of him being anywhere else. He is so settled and content that it makes life so much easier for me knowing he is in the best possible hands. Barchester Dovedale Court Care Home is a brilliant care home with amazing staff. Thank you all, so, so much and kindest regards."
Paul C
carehome.co.uk rating: 5 out of 5
"When my husband arrived at Dovedale. He was physically and mentally unwell. During the months that my husband has been there, he has improved physically and mentally. His quality of life has improved at Dovedale and this is down to the staff's care, patience and love they give to him. I can't thank them enough as they have worked a miracle with him, this has given me a better quality of life knowing he's well looked after. I would have no hesitation in recommending this home. It's the best in Preston and I would like to thank all the staff for everything that they do."
Judith H
carehome.co.uk rating: 5 out of 5
"I love Dovedale and Grandma loves it too, right from the start of the process of Grandma needing care, from how they answered the phone to how much reassurance they offered us. Grandma arrived during the pandemic and they put me at ease so much. Grandma was not doing so well before she went to live there, wasn't eating much, drinking or taking her medication and very little conversion, now I can have little conversations with her again, she's got a second wind. I love seeing pictures of her being so happy and loving life again. The love and care I see given to grandma makes my heart swell with happiness, the feeling is overwhelming. We tried so hard to care for grandma at home and do the best we could and when we couldn't anymore, all I wanted was for her to get the best care and feel loved every moment of the day, which I feel grandma truly does feel. I don't think the staff will ever know how much I love and appreciate them. Such an amazing care home."
Rosie B
carehome.co.uk rating: 5 out of 5
"My mother's partner has been a resident for almost two years and has had the best care you could wish for. Having been unable to visit due to the pandemic, the staff have done a really fantastic job looking after and keeping people safe. As a visitor, it really is a wonderful place, run by truly wonderful staff, all angels."
Geoff S
carehome.co.uk rating: 5 out of 5
"Extremely happy with the home, the staff and the care my mum gets. I feel mum is treated with dignity and respect, and the staff are very friendly and approachable. I regularly receive video calls and cannot thank the staff enough for providing a loving and caring environment. The manager is very supportive and has a very hands-on approach. Thank you all so much."
M J
carehome.co.uk rating: 4.83 out of 5
"My husband and I are extremely happy with the care given to our stepfather. All the staff are wonderful and caring; we can't thank them enough for all they do for him. He always looks clean and well looked after and is happy to have a little friendly banter with his carers. Overall, Dovedale Court is a lovely care home, and whilst we are in this pandemic, they have been fantastic with the video calls, pod visits etc enabling us to have contact. Thank you very much to the management and staff of Dovedale Court."
Hazel G
carehome.co.uk rating: 4.83 out of 5
"Extremely happy with Dad's placement. The unit at Dovedale has made a big difference in his quality of life."
Alan E
carehome.co.uk rating: 4.45 out of 5
"Communication with the staff is very good. All staff are friendly, and I feel Mum is well looked after. I have, however, not been able to access the home due to Covid restrictions, so my experiences are based purely on conversations with the staff and pod visits. Mum always looks clean and well dressed on visits and is happy with all staff members who have accompanied her on visits. I feel very satisfied with all aspects of Dovedale Court Care Home."
Michele J
carehome.co.uk rating: 4.27 out of 5
"I have confidence in the care and compassion shown to my mother - particularly during the difficult and distressing past few months. Our visits are currently limited to the hub but they are well-run and kept clean and safeguarding measures are always adhered to. The staff are familiar and interactive with Mum and I know she feels safe and comfortable in their care. They show her respect and treat her with dignity and patience."
Kay C
carehome.co.uk rating: 4.75 out of 5
"Brilliant care home and staff. Very respectful to my uncle and his family. I feel very comfortable with him being here and have every confidence in his care and needs here."
Paul C
carehome.co.uk rating: 5 out of 5
"Given the current circumstances, it was great to be able to see my dad even if it was through a screen. Thank you."
Mark H
carehome.co.uk rating: 5 out of 5
"I have to say the team at Dovedale are the most wonderful, caring people. They are looking after my husband and I could not ask for better - nothing is too much trouble for them. They always correspond with any questions I have and keep me up to date with everything. The staff are very polite and listen - if there is a problem, they will sort it. I recommend Dovedale to anyone and I can't thank them enough. Five stars from me."
Lesley H
carehome.co.uk rating: 5 out of 5
"The home is a wonderful place for my father. The staff are so caring, nothing is too much trouble. They all have excellent rapport with my dad and with all the other residents. Watching how they treat residents makes me feel so humble - they have such patience and empathy and treat everyone with dignity. Everyone is interested and speaks to you when you visit - carers, kitchen team, domestics and management. The bond that they establish with family members is wonderful and helps make relatives feel part of the family as well. When he arrived he was agitated and unsettled - the team have done such a good job over the last 18 months to help him feel secure and safe. Impressed with the speed at which the home moved to close the doors to visitors when COVID 19 broke - shows just how much they care for the well-being of residents and staff and that safeguarding their interests is paramount. Support for families from the management team at Dovedale is exceptional. A very special place."
Paul
carehome.co.uk rating: 4.92 out of 5
"My husband has been a resident of Dovedale Court for two years. He is in the challenging behaviour unit, has settled and seems quite content. The staff are all excellent, they're very caring and treat all their residents with love and dignity. The staff also help me - there's a shoulder to cry on; on bad days, and they go to any lengths to make you and yours welcome. The surroundings are nice and homely, a home from home. Well done everyone!"
P W
carehome.co.uk rating: 4.82 out of 5
"Nothing is hidden. If a service user needs help for anything there is always staff there to help. If a service user has a toilet accident they are helped straight away and it is cleaned up without a fuss. If a service user does not want to eat they are helped or given something else. There is always staff to talk to service users or engage in activities. Dovedale Court is always clean and nothing is too much for the staff, from management down."
Jean S
carehome.co.uk rating: 5 out of 5
"My overall experience at Dovedale Court is second to none. The standard of nurses and carers along with the support of the administration, housekeeping, activities and maintenance and last but not least wonderful food with choices from the chef and assistance, all make Dovedale Court a wonderful home. I know my husband is so fortunate at last to be in a home, where I know I can leave him with people that show him love and care, respect for his situation. His medical needs, his behavioural needs are given to him 24hrs. The overall cleanliness in the whole of the home is amazing. Staff always attend to residents immediately if they see they need attention. None of this would be possible to achieve if Dovedale Court didn't have the standards and training given by the manager and deputy manager, they run a tight ship and it's always down to good management if things are run well. So thank you to the managers and your team."
K T
carehome.co.uk rating: 4.75 out of 5
"My husband celebrated his 90th birthday in residence and I couldn't ask for better. When I visit or take him out for walks etc he is always clean and dressed well. He can look after himself for some things but, he has carers for the things he can't manage. As his wife, I myself am disabled and to know he is cared for makes my life much easier."
Alfreda O
carehome.co.uk rating: 5 out of 5
"My mother went from independent living in her own bungalow to a two-month stay in hospital, to an assessment requiring a challenging behaviour facility. A terrible journey made more bearable by the Dovedale facility and staff. Excellent accommodation, wonderful staff attitude, laughter, a feeling of belonging and care. Thank you all."
Deborah W
carehome.co.uk rating: 5 out of 5
"Both our grandparents have been residents for the past three plus months, following a difficult period of trying to self-care and cope at home. They are treated with dignity and respect and their individual needs and those as a couple are met consistently. The staff are extremely personable and encourage conversation and stimulation. They have recently filled in history/background notes to support understanding of their likes/dislikes and we are pleased that care is tailored to them and not delivered on a generic basis. Care is informal and staff are consistent. Regular faces and routine help to support through times of confusion and forgetfulness. Their rooms are always clean and their personal care is excellent. Food is varied and of good quality/homemade. Should they not fancy the daily menu they are offered/tempted with something to encourage nutrition. We are confident that they are safe and being looked after now it is no longer viable for them to live at home."
Lucy C
carehome.co.uk rating: 5 out of 5
"The care received by my parents at Dovedale Court Care Home has been excellent. The service provision and caring nature of the staff helps to maintain a safe and dignified level of support to enable them to be comfortable and respected, such important factors when the time comes to require long-term care. Nothing is too much trouble and I find the team open and welcoming in their approach."
Kay C
carehome.co.uk rating: 5 out of 5
"I cannot fault the care and attention which the Dovedale team provide for my father (resident since September) and my mother (who joined him this month). As a family, we have had an extremely difficult few months and the manageress and her staff have reached out and supported us when we were at crisis point, following recurrent falls and a breakdown in home care. Dovedale provide excellent care for mum and dad, supporting their independence and yet managing to promote their husband/wife relationship of togetherness, important after 62 years of married life. Staff are caring and compassionate, taking time to consistently engage with the residents and facilitate a warm and 'homely' environment. Standards of cleanliness are extremely high, the home always smells fresh and is immaculate throughout. Rooms are clean and welcoming, clothes laundered and standards of personal hygiene maintained. Staff are never too busy to talk to myself/family and they promote an ethos of 'shared' care."
Kay C
carehome.co.uk rating: 5 out of 5
"My mum has Alzheimer's and has been here for a few weeks and already we have seen a change in her (for the better), her behaviour is nowhere near as challenging as it was, she is starting to look more relaxed, healthier, and even fun. Mum's behaviour beforehand could sometimes be very challenging and become agitated. Mum is so comfortable and relaxed in there, us as a family have the piece of mind and comfort knowing that Mum is being cared for and her needs met. It's hard to accept that Mum can't be in her own home as life can be so cruel, but she is much happier in here than she was at home. All the staff/management/chef go above and beyond and can't do enough for her and us as a family. They made Mum a birthday cake for her 81st. Mum was very happy and was singing old war songs, it was just like having our mother back, brilliant. You're made to feel so comfortable, offering hot/cold drinks and biscuits. I know that this home is the best for my mum because of all the qualities they have to give and offer."
Paula K
carehome.co.uk rating: 5 out of 5
"My wife has been in the home for over 15 months and I consider myself very lucky to have found a good, caring home for my wife. She is always clean and the staff are lovely."
George C
carehome.co.uk rating: 4.67 out of 5
"Always find staff caring and attentive to mum, and willing to engage in conversation re. mum's health and well-being with the family."
Helen V
carehome.co.uk rating: 3.58 out of 5
"My wife has been in this home for 12 months. The standard of care is excellent. I visit very often, at 5 times a week. It is a great relief to me to know my wife is in excellent care."
George C
carehome.co.uk rating: 4.92 out of 5
"My father-in-law has been cared for in Dovedale Court since March 2016. The Care he receives has been excellent. The staff are always extremely professional and all show the residents so much love and care, even when faced, with some very distressing and challenging behaviour. The home is always very clean, the food is excellent and residents are treated with the utmost respect. Father-in-law is settled and happy. The residents are regularly treated to singers etc, who come and perform. On his 80th birthday, a singer was brought in. He was then presented with a beautiful 80th birthday cake. He was also presented with a fantastic picture of his favourite dog. They made sure his 80th was a very special day. We can not thank them enough for the wonderful memories we have of that day. We can not fault in any way the care my father-in-law has received at Dovedale Court and would recommend 100%"
David T
carehome.co.uk rating: 5 out of 5
"My wife has been in Dovedale court for 10 months now and the standard of care is very good. I have no complaints at all it's a great relief to me to know that my wife is well looked after the staff are also very good."
George bernard C
carehome.co.uk rating: 4.42 out of 5
"My father was a resident for four years until his death this year. Without the experience of care homes, it is true to say that is was a shock and we were unprepared and things were very upsetting. We didn't feel the home was clean enough or enough activities to keep dad busy. But since those early days, we have grown to like the home very much. The staff were lovely and caring and treated patients with respect. Food always looked very appetising and dad seemed to enjoy it. It was warm and cosy and seemed like a real family. New management a year ago has made a huge difference too. It is a tight ship run very well. Thank you"
S M
carehome.co.uk rating: 4.42 out of 5
"I would recommend Dovedale Court Care Home to anyone. It is warm, friendly and you feel relaxed as you go in. I have been visiting my husband for 3 years and have always found the staff very welcoming. The carers are wonderful and so are all other staff. The home is of the highest standard. The care and support is of the highest standard. Residents are all treated with dignity and love. No one needs to feel apprehensive about a loved one going into Dovedale Court. It's a wonderful home!"
Ann H
carehome.co.uk rating: 5 out of 5
"It is always a pleasure to visit my friend. The staff are always friendly but most of all they treat the residents with hugs and kisses which always goes down well."
Mary V R
carehome.co.uk rating: 5 out of 5
"Excellent care, Dad is so much happier, well cared for and we as a family feel much more relaxed knowing he is so well cared for. All the staff have treated him with such kindness despite some very challenging behaviour on his part. All the staff, especially his key worker and the nursing staff understand fully his needs and are able to handle his challenging behaviour with dignity, kindness and great professionalism. All the family feel that the care he receives has allowed us to get back some normality within our own lives and we would like to thank everybody for the care and attention Dad receives."
Kerry T
carehome.co.uk rating: 4.58 out of 5
"Dovedale Court is a very friendly home, it's very clean and welcoming when you enter. The staff are wonderful. The carers treat people with respect and love, you are notified straightaway if your loved one isn't well or has had an accident, you are kept up to date on all their medications. The residents get trips out. There's a menu so that you can see what choices they have food wise. I feel contented after visiting my husband, knowing that he is well cared for in every way. I have no complaints at all. I would recommend Dovedale Court with flying colours to anyone who asks me. Knowing he's safe and well cared for make my life better."
A H
carehome.co.uk rating: 5 out of 5
"My husband was admitted to a Suite at this home. He had been admitted to hospital a couple of months previously because of his very challenging behavior. I had worked as a healthcare professional for 35 years but I was really disappointed by the level of care the NHS provided in my husband's case - some of the staff seemed to have no understanding of dementia. At the time of his discharge from hospital he was needing 4 or 5 carers when they were delivering personal care. Within weeks of his arrival at this home he was showing much less aggression. The staff had a real understanding of the nature of dementia, and they had an abundance of patience despite caring for residents some of whom had extremely challenging behaviour. My husband eventually had to be moved partly because he was needing more nursing care and partly because I had moved to another part of the country. I would have no hesitation of recommending this care home."
Eileen B
carehome.co.uk rating: 4.5 out of 5
"Staff at Barchester Dovedale Court Care Home are considerate to my mother who has Vascular Dementia and can be trying at times. Staff seem to cope with her very well, even in her most difficult times and always on hand to assist. Food provided at meal times smells good and appetising and enough for her to eat. We are happy with Mum's care at Barchester Dovedale Court Care Home."
MS
carehome.co.uk rating: 4 out of 5
"This care home gives the best care that I could wish for. They care, love and provide the safest area for him to be in. They never cease to amaze me by how they put themselves out for the residents and families. They involve us in choices of activities and the people who provide for them. ALL staff interact with the residents and relatives with a smile and chat, no matter where or when they meet you. It is a pleasure to go there and peace of mind when I'm away."
PR
carehome.co.uk rating: 5 out of 5
"All the staff make sure the residents are well cared for. Dovedale Court has a friendly, homely atmosphere and is kept clean and tidy."
P H
carehome.co.uk rating: 4.92 out of 5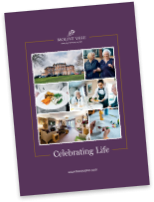 Read our brochure 'Providing great quality care and wellbeing' for more information on how we're here to help you and your loved one.
Read brochure
Food & Nutrition
Activities & Events
Care & Facilities
What happens now?
Are you ready to discuss your individual care requirements? Pick up the phone and talk to us, book a visit to our care home or come and take a look around our facilities.
Care enquiries
New care enquiry phone lines are open 8am-8pm
01772 507 129
All other calls
Our fees and contract
We want to be as transparent as possible about how we charge for the different services we provide as well as what's included in our contract. Please click the links below to find out more about our fees and contract.
View typical fees
View Our Contract
Useful downloads
Here to help you make the right decision about your care requirements.
53