What our families say: The Dales Care Home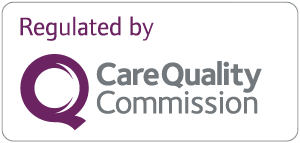 "I am more than happy with the care my mother receives at The Dales. The carers and staff are very hardworking and extremely caring. I am always made to feel welcome, in particular, I would like to mention the deputy manager and another carer who look after my mum particularly well. The downside is there is no connection in order to telephone my mum. I can skype but even that can be unreliable."
J I
carehome.co.uk rating: 4.92 out of 5
"When my mother moved to The Dales from hospital it was a very worrying time, filled with guilt and the thought she needed care. The day she was brought from hospital I was allowed to be there to help her settle, which meant the world to me. She was distressed and anxious and the staff were amazing to her and me. The nurse said she was there for all of us always. Mam settled well due to the care of every staff member I met. I would highly recommend The Dales to anyone in the awful situation looking for care. Mam's health and wellbeing have come on so much that we have mam back."
S L
carehome.co.uk rating: 4.42 out of 5
"Very impressed with the care my mum receives. She is extremely well looked after and is really happy living in the care home. The staff are very attentive and caring and can't do enough for my mum. Highly recommend."
Sharon D
carehome.co.uk rating: 5 out of 5
"The team at The Dales has worked wonders for Mum. When entering the home, Mum was suffering physical and mental issues. Recently we have seen amazing improvement and she is settled at The Dales. The RGN in particular in the last month has taken quick and responsive action to deal with hearing, eyesight, and dental issues now that restrictions are lifting. She has taken proper interest and shown exceptional care."
Malcolm H
carehome.co.uk rating: 4.67 out of 5
"From the first call to enquire to placing my father-in-law into permanent care, the staff were courteous, helpful and professional. The place itself is in a beautiful setting with fabulous views of the countryside and in a quiet cul-de-sac. On entering the home the atmosphere is homely and friendly and every staff member we encountered was smiling and went above and beyond to offer assistance. It was a huge weight off our shoulders on leaving my father-in-law here and knowing that all his needs will be met by capable and caring staff and that he will be happy here, we slept for the first time in weeks."
Sarah F
carehome.co.uk rating: 4.58 out of 5
"Basically everything is excellent. Staff are wonderful and so helpful. Most food is good, occasionally excellent! Scrambled egg - never again! Packet? Management is sometimes difficult to find re queries. Once queries are discussed, a helpful outcome and usually prompt!"
Peter W
carehome.co.uk rating: 4.08 out of 5
"A wonderful care home with cheerful, friendly, kind and very helpful staff. Nothing seems to be too much trouble for them. The care home benefits from a lovely rural location but the thing that makes it really special is the people who work there."
John M
carehome.co.uk rating: 4.92 out of 5
"Unfortunately, the care home went into Lockdown shortly after my mum came to The Dales so I only visited her a couple of times inside. It's lovely to visit albeit only for a short time, hopefully in the future we will be able to have visits inside."
Barbara H
carehome.co.uk rating: 3.92 out of 5
"Difficult to comment as we have not been able to visit inside, but mum seems settled and well cared for. Outside visits are well organised and we are able to communicate with the care staff by phone as we wish which is good."
R L
carehome.co.uk rating: 4.57 out of 5
"Well managed home with good facilities and a friendly atmosphere. The staff are very professional and caring."
S H
carehome.co.uk rating: 4 out of 5
"I am very impressed by the kind, compassionate and caring way the care home is managed. All the staff treat my mother with respect and dignity. She is treated as an individual and all her needs are responded to lovingly. Thank you."
John M
carehome.co.uk rating: 5 out of 5
"The staff are brilliant, so patient with my aunt."
Vicky J
carehome.co.uk rating: 3.83 out of 5
"I am very happy with the care my mother gets at The Dales Care Home, but I have to say I am very unhappy with how nothing is yet in place for the comfort of residents and guests visiting relatives outside the home. I do not understand why it is taking so long to have maybe a small marquee with heaters like other homes in the area and public houses. It could be done in a matter of days."
C H
carehome.co.uk rating: 4.55 out of 5
"We cannot thank sufficiently all the wonderful staff in every department of the Dales Nursing Home for the work that they have done throughout these difficult months. They have worked tirelessly, with dedication and meticulous attention to detail for all those in their care, retaining always a bright spirit. We salute them and want them to know how much we value them! They are our Heroes!"
S R
carehome.co.uk rating: 5 out of 5
"The staff make this care home successful. They are caring, kind and compassionate. They go the extra mile all the time. I totally trust them to provide the care my mother needs."
J M
carehome.co.uk rating: 5 out of 5
"Both the domestic staff and the nurses have been most helpful and caring during my stay."
James C
carehome.co.uk rating: 4.58 out of 5
"The best thing about The Dales is the staff. They always treat Mum with the utmost care and dignity. It feels like a family and I like the way that staff and residents chat, eat, laugh and live side-by-side."
Catherine C
carehome.co.uk rating: 4.25 out of 5
"My husband, who has Alzheimer's, came in for respite care last month and has stayed. I have been so impressed by the standard of dementia care here - all the staff are lovely, and the Manager is exceptionally knowledgeable and helpful. OK, the Memory Lane wing is looking a bit tired, but it is homely and cosy. The home is set in a beautiful location. There is a trained nurse on duty at all times and the atmosphere is one of calm, despite some of the distressing behaviours of the residents. Everything is done by the book, medication is well administered and my husband's care plan is comprehensive and kept updated. It has made me feel less anxious, knowing that he is in such good hands."
Sally G
carehome.co.uk rating: 4.42 out of 5
"Very caring and compassionate and very kind. They ensure that everything that can be done to help the resident is done."
C L
carehome.co.uk rating: 4.92 out of 5
"To have our mother living at the Dales nursing Home gives us all, as a family, great peace of mind. The care given to her is exemplary in every area. The carers are well trained, watchful, attentive to every need and exceedingly dedicated and kindly, always going that extra mile. The nursing staff are exceedingly professional and prompt attention is given to medical needs. The catering staff provide excellent varied menus with a choice. The decoration of The Dales has recently been updated to provide a bright, cheerful, spacious yet homely environment."
S R
carehome.co.uk rating: 4.92 out of 5
"Needs more carers. Carers often under stress. Activities need improving. Some rooms need decorating needs. More parking places."
Pauline J
carehome.co.uk rating: 4.17 out of 5
"My father is a resident on the memory lane/dementia unit where the staff support all of his daily living needs. The standard of food in the unit is acceptable. It would be great to see more choice for people with special dietary needs to support residents to maintain healthier weights as their dementia progresses. Staff do their best to support with fluid and food intake but staffing levels can be tight to allow staff too much time. Staff are very helpful, polite and caring but sometimes overstretched with clients with complex needs. The activity coordinator runs regular activities and events which clients enjoy - this makes a real difference and more would be welcomed. Some areas and facilities in the unit would benefit from updating. Overall, very happy and would recommend the home."
H E
carehome.co.uk rating: 3.42 out of 5
"My review is not only for 2019 but goes back many years to when my grandmother, grandfather, stepmother, a friend of the family and finally my father all became residents. They all had excellent care and the home has continued to have an exceptional standard of care, not just recently, but for many years. I am so lucky to have my father in your care."
Helen B
carehome.co.uk rating: 5 out of 5
"My sister has been a resident of the dementia part of The Dales Care Home since late 2018. Whilst it is sad for me to see my sister in this situation, I have been most impressed by the care she is receiving. I have noticed that month on month despite her condition, her general demeanour ie cheerfulness, has improved and I put this down to the excellent one-on-one care she receives."
Chris D
carehome.co.uk rating: 4.25 out of 5
"Since Gran has been here she feels more involved and healthier. Not had any sores for a long time."
Fiona P
carehome.co.uk rating: 5 out of 5
"My husband is well cared for. The staff go out of their way to help. The food is to a very high standard and the rooms are very plush."
Pauline J
carehome.co.uk rating: 5 out of 5
"Staff are very helpful and always help my sister. The food is exceptional."
William M
carehome.co.uk rating: 5 out of 5
"Immediately entering The Dales Care Home I felt a good atmosphere. Management and staff were all welcoming and friendly and looked after my wife with care during her short respite stay. I would certainly use The Dales Care Home in the future."
Malcolm B
carehome.co.uk rating: 4.18 out of 5
"I have visited residents at The Dales Care Home for the past few years. It is a beautiful, welcoming home. The staff are wonderful and are friendly, professional and hard-working. They go above and beyond to make sure the residents receive the best care. I have been to many care homes. In my opinion, The Dales is the best in the area. I would recommend it to my friends and family."
L M
carehome.co.uk rating: 5 out of 5
"Staff are happy in their work, always greet with a smile. Mum well settled from the beginning of her stay in June. Lots of activities going on. All staff are valued from domestic, housekeeping to nurses. Well led by the Manager who is always ready to listen and chat."
Diane Y
carehome.co.uk rating: 4.83 out of 5
"My husband always appears well cared for and comfortable. I and my family are happy with the way the care home is run."
M P
carehome.co.uk rating: 3.83 out of 5
"My husband is at home here. He has progressed in all aspects of his daily life fantastically. All his needs are met to the highest standard. Everything in The Dales is done for the residents."
Pauline J
carehome.co.uk rating: 4.92 out of 5
"My mother entered The Dales care home just over a week ago. The kindness and warmth shown to her and all the family has been exceptional. Each and every member of staff have made sure that the difficult transition has been as gentle and seamless as possible. The feel and ambience of The Dales is one of calm, cheerfulness and dignity. Time is given to get to know each individual and it is obvious the staff really are concerned with the residents well being. A very big plus is that my mother feels safe."
S R
carehome.co.uk rating: 4.2 out of 5
"I think Barchester The Dales Care Home is outstanding. My wife is content and cared for extremely well and that has given me peace of mind."
Philip B
carehome.co.uk rating: 4.92 out of 5
"I find the staff very loving and caring could not wish for a better place for my poor wife."
Ian B
carehome.co.uk rating: 5 out of 5
"He always looks really well cared for and he is very happy. Nothing too much for the staff. Everyone is very welcoming."
D C
carehome.co.uk rating: 5 out of 5
"I rate this home good because the staff are helpful and friendly. The resident concerned (my sister) seems very satisfied and never complains to me about any aspect of the home. I speak with authority, having been a care home owner years ago."
Michael D
carehome.co.uk rating: 3.92 out of 5
"Generally very satisfied living at The Dales but would prefer to be at home."
Victor J
carehome.co.uk rating: 3.92 out of 5
"Mum spent the last three months of her life at The Dales Care Home. She settled in very quickly and we knew that she was comfortable and happy there. There was a calm, peaceful but cheerful ambience which suited our mum. During her final illness, mum was treated with such care and with every dignity. All the staff were so very kind and supportive to mum and also to us her family. I can't thank them enough for the way they helped us through mum's final days."
Maggie W
carehome.co.uk rating: 5 out of 5
"Welcoming place - lots of carers and the food is nice."
F Y
carehome.co.uk rating: 4.08 out of 5
"My friend has vascular dementia and lewy body dementia. He is completely unable to do anything without assistance. I have found during his time at The Dales (2 years) he has always received professional care to an excellent level and I have never had any concern about the way he has been looked after."
Anne H
carehome.co.uk rating: 4.83 out of 5
"Experience of Dales staff: nurses, care, kitchen, laundry and maintenance staff form an excellent team, reliable and trustworthy. Have issues with experience of agency staff which have at times been unable to meet expected standards. Home requires upgrades such as decoration rather than 'touch up' and superficial fixes/painting. Location fantastic, therefore, more time should be scheduled to enjoy outdoor grounds, pretty gardens. More effort required to create residents activities of interest."
J S
carehome.co.uk rating: 3.67 out of 5
"All staff at the Dales respect each resident with dignity and friendliness. The care is very good, the rooms are clean and homely. The residents are made to feel that this is their home and are encouraged to do just this. When residents are poorly and terminal all care and respect are wonderful."
C C
carehome.co.uk rating: 4.33 out of 5
"My Mother was warmly welcomed by staff at The Dales. Caring staff made her comfortable. Staff are also attentive to our needs as a family, nothing is too much trouble. Thank you!"
Helen M
carehome.co.uk rating: 4.3 out of 5
"We were very happy with the standard of care given to my great aunt, as was she. Her room was kept immaculate and her privacy respected. She was able to have meals in her room when she wished and the staff at The Dales made a lovely family tea party for her 100th birthday. Nothing was too much trouble for the staff. I would also like to say a bit thank you for all aspects of the 'End of life' care given to my great Aunty which was of a very high standard, from all members of staff."
H A
carehome.co.uk rating: 5 out of 5
"The family are very pleased with the care being given, which is always to a very high standard. All issues have been dealt with straight away and we feel we are listened to and any issues are acted on by the operations manager."
Catherine W
carehome.co.uk rating: 4.92 out of 5
"My family member now has a very high care need which this home provides excellently. The staff are a great asset to this home - always professional, curteous and always treat residents with a great deal of dignity. My family member suffered a severe stroke and without the care received at The Dales, I am sure they would not have survived - well done and thank you."
Sue B
carehome.co.uk rating: 4.73 out of 5
It is impossible to express my thanks to the staff at The Dales who looked after him for the past two years of his life. It would be unfair to name any individual but they all lifted our spirits and allowed me to leave him at The Dales with confidence that he was safe and cared for and that I would be told immediately if there was a problem. Although he repeatedly asked why he could not come home, he told me many times what a great bunch they were and, when he was able, loved the humour and teasing they shared.
Neither of us knew such skilled and kind people existed in our previous active world and I will always remember them with heartfelt gratitude.  
I was touched to see you all at the funeral and the ones missing were obviously holding the fort at The Dales. Thank for you sharing in his send off.
"Good welcome from the person on the desk, very helpful. Taken to the resident I was visiting. She had a nice room although rather small. I was impressed by the care assistant who dealt with the resident when she became anxious. She was calm, patient and reassuring. We took the resident to the sitting room as we left but there was no one else in there and no staff we could see. We didn't want to leave our friend alone. All the staff we saw were excellent. Not able to comment on food etc."
Norrie E
carehome.co.uk rating: 4.86 out of 5
"My Grandfather spent the final 7 months of his life here. Moving him here from another home was the best decision I have made. The care, attention, devotion and commitment the staff show is second to none, nothing was ever too much for them. He gained the weight back that he had lost at a previous home, became settled very quickly and shown all the attention he could have asked for. As a family, we can rest knowing his final days were spent in caring and comfortable surroundings and treated with dignity. Cannot speak highly enough of the place."
Craig
carehome.co.uk rating: 4.67 out of 5
"It is extraordinary to find so many genuinely caring staff under one roof, they are amazing and I can't praise them enough. My Father was the only resident for 7 months before passing away but I am so glad he had that time there. He was always clean and well groomed and he loved the food so much he had two helpings of porridge for his breakfast! The Hotel Services lady kept him well fed and well hydrated! Well done to each and every one."
Corinne D
carehome.co.uk rating: 4.83 out of 5
"Whilst the care provided at the Dales was excellent, unfortunately, we had to move my elderly mother despite her having dementia as the management increased the fees by 6% after just six months of arriving, then another 7% a year later, despite inflation rates being under 1% for past few years. We felt this is taking advantage of the fact that most people will not want to move their elderly relatives, usual generic reasons given, one being increased labour costs - be interested to know if wages went up by these amounts over the same period. Fortunately, she has settled in well to a nearby care home with no adverse impact on her health"
Rick
carehome.co.uk rating: 4 out of 5
"My 95-year-old mother was admitted to The Dales for end of life care in December and we are so pleased that we managed to obtain a bed for her in this particular care home. She was sadly only a resident for a short time but the staff took a great deal of trouble to get to know her and to enable her to respond to them which was so important as she was suffering from severe dementia. As she became increasingly confused and unresponsive they did everything possible to make sure she was warm, comfortable and pain-free and as we were unable to get back in time for her last few moments, they sat and held her hands to enable a peaceful passing. I would like to express the gratitude all our family feel that she was so kindly and respectfully treated in her last days and only wish there were more care homes of this calibre to look after our elderly."
Paula W
carehome.co.uk rating: 4.25 out of 5
"Extremely helpful and caring staff, nothing appeared a problem to them. Pleasant location, homely feeling. Plenty of activities for the residents with a sing a long and craft session on occasions when we have visited. The residents were always treaty with the greatest of dignity and we were more than made welcome on our visits."
David M
carehome.co.uk rating: 4.58 out of 5
"Always extremely welcoming to all visitors whether family or friends. Plenty of activities going on for the residents and again family and friends and very often included. All special occasions/events recognised and celebrated - Halloween/bonfire night/Burns night etc and invitations sent to family. Residents welfare is second to none, carers are obviously very dedicated towards their charges and nothing is too much trouble to make residents feel comfortable, safe and well fed. They know all the residents needs and have a warm approach towards everyone."
Tina
carehome.co.uk rating: 4.83 out of 5

Read our brochure 'Life in our home. Providing care through coronavirus' for more information on how we're here to help you and your loved one.

Read brochure
Food & Nutrition
Activities & Events
Care & Facilities
What happens now?
Are you ready to discuss your individual care requirements? Pick up the phone and talk to us, book a visit to our care home or come and take a look around our facilities.
Care enquiries
New care enquiry phone lines are open 8am - 8pm
01756 611 637
All other calls
Our fees and contract
We want to be as transparent as possible about how we charge for the different services we provide as well as what's included in our contract. Please click the links below to find out more about our fees and contract.
View typical fees
View Our Contract
Useful downloads
Here to help you make the right decision about your care requirements.
178