Meet the The Dales Care Home team
Our staff are what hold the home together. Each one of these team members are dedicated to providing high quality care and services to those we support, and ensuring that residents enjoy all aspects of life at our home. See below to meet some of our friendly faces:
Roisin Doyle
General Manager
Hi, my name is Roisin and I am the General Manager supporting here at The Dales. Welcome to our website!
Thank you for taking the time to look further into what we have to offer to you or your loved one. Here is an opportunity to look at some of our staff team in the home, who all play a vital role in day-to-day life.
I previously worked for Barchester as General Manager here at The Dales, and I am delighted to return. I am a registered mental health nurse and bring over 28-years' experience to the role from within various health settings, and bring a wealth of experience and knowledge to the home. I am very passionate about ensuring the residents receive the best care, experience.
I work with a long standing supportive team who aim to achieve the best for the home. I look forward to welcoming you into our home.
Melanie Col
Hello, my name is Melanie, I came to The Dales in 2004 as Senior Carer. After a year as a carer I carried on to complete my qualification as a Nurse. Through the years I moved on to develop becoming a Senior Nurse and became the Deputy Manager for 3 years many years ago. When it came to having a young family I decided to step down and carried on nursing. I was recently given the opportunity to be the Acting Deputy Manager.
The Dales is like my second home, ensuring all residents and staff are well looked after. I am always ready to support and listen to residents, family and staff. I have been doing this for 17 years and there are many more years to come.
Show More
Georgina Reddiough
I came to work at the Dales in June 2013, starting as the Receptionist/Admin Assistant. I learnt as much as I could and became the Administrator in September 2015. I love working at The Dales; I personally believe it is one of the nicest nursing homes I have been in. We are a family here at The Dales and each of us play a part.
Show More
Tracey Thorpe
Admin Assistant / Receptionist
I have just recently started working at The Dales as the admin assistant / receptionist, everyone at the Dales has been really welcoming and friendly.
Joy Pickles
I'm Joy and I have worked at the Dales since 1986. When I say 'work' I can honestly say I have never seen what I do as just a job, so I don't look at coming to The Dales as coming to work.
Looking after the elderly gives me a great opportunity to get to know all about them and their varied and interesting lives. Meeting and getting to know not only the people I look after, but their families and friends, makes The Dales feel like an extension of my own family. Knowing that all of us who work at The Dales are committed to working as a team to ensure that residents receive the best possible care makes it such a wonderful place to be.
Show More
Guy Hutchinson
I have worked at The Dales since 2014 and I am the Head of Maintenance. I ensure that all environmental and technical work in undertaken and that we meet all regulatory standard  Although I have moved away since taking my post, I travel to The Dales because I enjoy the team spirit and support and know that it is a good home.
Show More
Patrick Bonus
, I started my career as hotel services when I was only 16 years old, I have developed my career with Barchester and I am proud to have become the Head Chef at the Dales
Neil Farrington
I have worked at the Dales since 2017 as the Gardener, I take great pride and enjoyment in keeping the gardens blooming
Pamela Phillip
I am the hostess at the Dales, I have worked here since 2013 I love the interaction with all the residents.
June Norton
I have worked at the Dales since 1997 the staff and residents feel like family
Gilbert Col
I have worked at the Dales for the past 15 years as a domestic and have just celebrated my long service award.
Maria Comple
I have worked at the Dales since 2007 as a carer, the dales is like home from home.
Kay Thompson
Hi, my name is Kay and I am the activities coordinator here at the Dales.  I joined the team in June 2021 and I love spending time with the residents each day, delivering meaningful activities that keep our residents active and social stimulated, more importantly we have fun!  Our life enrichment programme is varied and we have lots to do!
Before I joined the home I was a lecturer teaching young individuals with high needs, it is very different being an activities coordinator but it does help with understand how to ensure everyone is happy each and every day in everything that we do.
I look forward to meeting you when you visit our home.
Show More
Edward Dean
I have been a nurse for 15 years, a selfless job putting others first speaking up for those who cannot speak for themselves. I enjoy my job as it's a chance to outwardly express love for those frail and unwell
Kevin Green
Hi, my name is I have been here for 5 years, started with being a kitchen assistant and moving on to become a chef. I enjoy working here with baking, love sitting and being with residents for our regular testing and tasting of my baking.
Peter Reddiough
I work as the Kitchen Assistant, I am fairly new to Barchester but love the environment and the friendliness of everyone in the Dales.
Hazel Wiseman
I am a carer at the Dales I have been here for 17 years, coming to work every day is like coming home.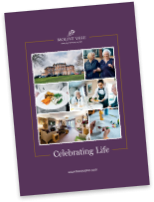 Read our brochure 'Providing great quality care and wellbeing' for more information on how we're here to help you and your loved one.
Read brochure
Food & Nutrition
Activities & Events
Care & Facilities
What happens now?
Are you ready to discuss your individual care requirements? Pick up the phone and talk to us, book a visit to our care home or come and take a look around our facilities.
Care enquiries
New care enquiry phone lines are open 8am - 8pm
01756 611 637
All other calls
Our fees and contract
We want to be as transparent as possible about how we charge for the different services we provide as well as what's included in our contract. Please click the links below to find out more about our fees and contract.
View typical fees
View Our Contract
Useful downloads
Here to help you make the right decision about your care requirements.
178