What our families say: Cumberland Grange Care Home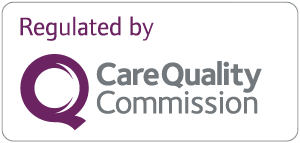 "Cumberland Grange is the most beautiful home I have ever been in - it's like a 6-star hotel with my aunt's needs being catered for at every juncture. The food is excellent. The hygiene is excellent. The furniture, fixtures and fittings are fantastic, as is the atmosphere in the home and all of the staff are polite, courteous and attentive to residents and visitors. I would certainly be looking to poach some of these staff if I had a competing carehome in the area."
Mark W
carehome.co.uk rating: 5.00 out of 5
"Cumberland Grange is an excellent care home. The staff are friendly and offer the highest standard of care. Both of my parents are residents here. My mother has dementia, and I am confident in the care she receives; she is benefitting from the special care of Memory Lane upstairs. My dad, who is there to be with my mother, had a great welcome a few weeks ago and is settling in well on the ground floor, receiving care when needed. The home is new and beautifully furnished. My dad keeps saying how excellent the place is. The food is superb with a resident chef. My brother and myself have already joined my parents for a meal in a private dining room, which was a lovely experience. There is a full and varied weekly activities program for all the residents. This home has a lovely happy community atmosphere. My dad is making new friends when previously he was isolated for much of his day. We feel confident that this is the right place for Mum and Dad to be enjoying this season of their lives."
Simon E
carehome.co.uk rating: 4.83 out of 5
"My husband has Alzheimer's, and my heart is breaking. When I reached the horrendous (there is no other word) decision that he needed help beyond my capabilities I started the search for a care home. My search led me to Cumberland Grange. After talking to the general manager I suddenly had a feeling of optimism and positivity (fingers crossed). My husband has now been at Cumberland Grange for six weeks. He is settled, cared for and, importantly, respected. I would best describe Cumberland Grange as 'a well-oiled machine wrapped in a duvet'. The management, the carers, the housekeeper and all the staff are amazing. I now sleep at night in the knowledge that my husband is settled, content and being cared for in a lovely way. A big thank you to you all."
S D
carehome.co.uk rating: 5 out of 5
"Well what a really refreshing surprise. Bright and airy, really friendly caring staff, great facilities and activities, superb food i.e. great quality and perfect portions cooked by qualified chefs. (I am enjoying having lunch and a glass of wine with Mum in the private dining area). Mum has settled well in a lovely bright room with great facilities. What we wanted for Mum was somewhere safe, where she would have things to do, enjoy some company and be looked after. This is absolutely 5-star, not the cheapest but nowhere near the most expensive in the area either, value for money? - definitely. I work with another care provider elsewhere in the country and I have been really impressed with this home. Go and take a look, I think you will be impressed."
Ian H
carehome.co.uk rating: 5 out of 5
"I enjoyed my 2-week respite stay and everyone was very friendly and kind. I liked the coffee area at reception where we could meet and chat and read the daily papers. Lovely choice of meals and chef was good. All very nicely done to a good standard."
Susan L
carehome.co.uk rating: 4.75 out of 5
"This is the second time my husband has spent 3 weeks of respite here. On both occasions, he has received wonderful compassionate and professional care. All the staff are cheerful, thoughtful and quietly competent. The accommodation and food are excellent. Communication with the staff is excellent. We will definitely be back!"
C D
carehome.co.uk rating: 4.83 out of 5
"My mother has been in Cumberland Grange for 4 weeks of respite care. She was given a warm reception on arrival - various members of staff popped in to introduce themselves, including the maintenance officer, which was lovely - and, as it was 12:00, she was immediately offered lunch, which was very thoughtful. The standard of the food is excellent, as are the facilities and decor. My father has been made welcome and assisted kindly on his daily visits, and has been able to eat with my mother. There has been an interesting range of activities on offer and the Home Services Advisor has been very warm, efficient and attentive in sending us little updates and photos of what our Mum has been doing. It has been easy to communicate with the Home.The care staff have been friendly and helpful and willing to facilitate video calls. We are grateful for all that has been done to make our mother's stay a pleasant one - thank you to all at Cumberland Grange."
M M
carehome.co.uk rating: 4.17 out of 5
"This is a happy place. The staff are extremely kind and helpful. Difficulties with staff being available can be noticeable. The staff often need to work as the need arises over and above the usual."
I T
carehome.co.uk rating: 4.75 out of 5
"We heard about Cumberland Grange through a local ad. As my mother at 92 had just had a brief stay in hospital she felt she was ready to be cared for. We arranged a visit and were delighted with the impressive layout of this new purpose-built home: the careful arrangement of communal rooms as well as individual rooms. Everything was tastefully arranged and there were so many activities and amenities available. From the start, the staff have been very attentive, kind and thoughtful. This is particularly impressive as the Home had only been open for a couple of weeks. Inevitably there have been a couple of hiccups but these have been easily resolved. My mother was very pleased to have her room arranged exactly to suit her, including the hanging of some mini shelves for her ornaments. She feels very settled and comfortable after only a few weeks and is happier now than I have seen her in years. I am reassured that she is getting the care and companionship that she needs."
Alyson H
carehome.co.uk rating: 4.58 out of 5
"Mum was in Cumberland Grange Care Home for 6 weeks for respite care. The care she received during her stay was excellent. The staff were so attentive, very caring and nothing was too much trouble for them. She did very much enjoy her food in the home and there again could request what she liked. We also enjoyed being able to have a meal with her on occasions. The accommodation was first class she had a lovely room overlooking beautiful gardens. My mum was very poorly when she first went into the care home but came out to return home feeling well, it was all down to the care she had received during her stay in Cumberland Grange. We as a family would definitely recommend Cumberland Grange Care Home."
M P
carehome.co.uk rating: 4.83 out of 5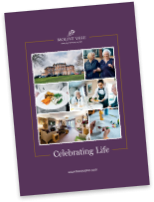 Read our brochure 'Providing great quality care and wellbeing' for more information on how we're here to help you and your loved one.
Read brochure
Food & Nutrition
Activities & Events
Care & Facilities
What happens now?
Are you ready to discuss your individual care requirements? Pick up the phone and talk to us, book a visit to our care home or come and take a look around our facilities.
Care enquiries
New care enquiry phone lines are open 8am - 8pm
01392339728
All other calls
Our fees and contract
We want to be as transparent as possible about how we charge for the different services we provide as well as what's included in our contract. Please click the links below to find out more about our fees and contract.
View typical fees
View Our Contract
Useful downloads
Here to help you make the right decision about your care requirements.
46167