What our families say: Chester Court Care Home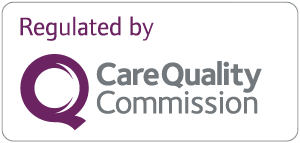 "Dad is extremely well looked after by the staff in the care home. The staff have been excellent when Dad was recently very ill. I couldn't have asked for anything more from them."
J S
carehome.co.uk rating: 5.00 out of 5
"After having a very traumatic few months trying to get my wife settled after a fall and broken hip, Chester Court has been very helpful and caring to my wife. The facilities and staff are the very best. I am my family cannot fault the care she receives."
Christopher T
carehome.co.uk rating: 5.00 out of 5
"My father has been with the home for some time. He has rapidly deteriorating health. The staff at Chester Court have been exceptional in their care of him and of our family. He is treated with dignity and kindness, even though he can be challenging at times. We are so grateful to them all."
C A
carehome.co.uk rating: 4.92 out of 5
"Mum was admitted to Chester Court for end of life care. She was 98 years old and stayed there till she died 9 days later. I was there with her during that time staying the last seven days both day and night. The care and love that mum received from all of the team were outstanding. The staff showed great compassion and could not do enough to make mum comfortable. She was extremely well looked after. As for myself, the support I received was outstanding. All the team helped me through a very difficult time and looked after me, making sure I was fed and comfortable at night. There was always someone to confide in as I did not live in the area or have relations at hand to help me supporting mum. I felt that the whole team at Chester Court were doing an excellent job. I must say a big thank you to all the team."
Joan B
carehome.co.uk rating: 4.17 out of 5
"Our family have experienced the care home and staff since September 2021. My uncle has been settled since the outset and made to feel that it was a "home from home". As his needs increased, this was dealt with both professionally and with care. His end-of-life care has been exemplary, and I have not needed to worry that he would be looked after with care and compassion. Many thanks to "all" the staff for the parts they play."
Jackie A
carehome.co.uk rating: 5.00 out of 5
"All the staff at Chester Court Care Home are truly amazing. They have such compassion and care towards the residents and their relatives."
Lyn H
carehome.co.uk rating: 4.83 out of 5
"My care at Chester Court has been really good. I love all the staff, they are very kind and look after me very well."
J C
carehome.co.uk rating: 5 out of 5
"Mam became a resident of Chester Court on Christmas Eve. Since being in there she had received exceptional care, staff have been amazing and I have no worries that mam is in there. Myself and my sister are fully involved in what is going on and kept up to date at all times. We can not thank everyone enough."
S C
carehome.co.uk rating: 5 out of 5
"My mam was admitted into Chester Court on Christmas Eve with a terminal illness, this was a very sad time for the family. We need not have worried, from the onset she has been looked after amazingly, as are we. The care is exceptional the staff are AMAZING, anything we need is catered for, we only have to ask and it is sorted. We are continually asked if there is anything Mam or we need. I cannot fault Chester Court and its staff in any way."
Tracey P
carehome.co.uk rating: 5 out of 5
"Very friendly staff, helpful and fun. Go to the nth degree to help."
F W
carehome.co.uk rating: 4.5 out of 5
"My 91-year-old father was taken into Chester Court in October 2021. His mobility was extremely limited and as such, he required extra care and attention which he has, without doubt, received it here. Myself and our family are delighted with the facilities his lovely ensure room and food diet. Importantly we know he is also being treated with dignity and kindness by all of the team. The nurse has kept me continually updated regarding his health via personal telephone calls and visits for which I am very grateful and appreciate."
A T
carehome.co.uk rating: 5 out of 5
"My review of the staff after a short time is pretty good. Nothing seems too much trouble up until now. The staff are good at their jobs from what I have seen."
A T
carehome.co.uk rating: 4.75 out of 5
"Had excellent care and treatment since coming here. I would recommend this care home to anyone who needs care."
J H
carehome.co.uk rating: 4.45 out of 5
"I am very happy staying at Chester Court and with the quality of care I receive. The staff are al friendly and helpful when needed especially during the Pandemic crisis so we feel safe."
G D
carehome.co.uk rating: 4 out of 5
"The care and compassion respect and dignity shown by the whole home team is excellent. They are very efficient and in such challenging times, we are all having and they provide a loving homely environment that is safe and comfortable all of which should be commended. I just can't thank them enough for what they do."
Susan W
carehome.co.uk rating: 5 out of 5
"All the staff were extremely friendly and helpful. The nursing staff in particular were loving and caring whilst being completely professional. A truly excellent team with a special mention to the events coordinator. The home itself had a very good atmosphere. I would recommend this home very highly from the experience I had."
S B
carehome.co.uk rating: 4.73 out of 5
"Welcoming home, friendly staff they are always polite and pleasant. Carers are always smiling and laughing. Care staff are very warm and caring."
J P
carehome.co.uk rating: 4.09 out of 5
"My Mother spent the last months of her life at Chester Court. Moving into Chester Court was an incredibly difficult decision for her to make, especially during the coronavirus pandemic, and at first, I was unsure if it had been the right decision. However, my Mother started to settle into her new life in Chester Court. This was a huge relief for me, as for several months there was no visiting, but thankfully the visiting suite opened in December 2020. I have to commend all the staff at Chester Court for their compassionate care and support of my Mother. They were always very responsive to my enquiries about her and in the last few days of her life, I was able to be with her for a time. I was so grateful for this time with her. All the staff at Chester Court should be incredibly proud of the work they all do. They have done an even greater job, in my opinion, during such a difficult year. Thank you everyone at Chester Court."
Fiona W
carehome.co.uk rating: 4.58 out of 5
"My mother moved into Chester Court in December 2019, due to her requiring more help with her daily living due to her dementia and terminal illness. Mum has settled so well into her new home due to the care and support of all the staff. Her mental and physical well-being has improved due to the opportunities and stimulation she has experienced. It is a relief to know she is secure, safe and being well cared for. The garden visits during these strange times have been very comforting."
Julie G
carehome.co.uk rating: 4 out of 5
"My mother spent the last twelve months of her life at Chester Court where she was well cared for by all the staff who were highly trained, compassionate and thoroughly professional. The building was well maintained and clean; the meals were plentiful, delicious and varied; activities were available every day including weekends, all making for a great environment. During my mother's final weeks, the compassion and professionalism of the staff were exceptional and much appreciated by the family. Nothing was too much trouble and all the members of staff had time to talk to us and her. We could not have asked for more from them. They not only cared for my mother, they cared for us during her final days too."
Fiona N
carehome.co.uk rating: 3.92 out of 5
"I have been twice to Barchester Court Care Home in Bedlington and on both visits there to see an old friend, I have been genuinely impressed. The Home is pleasantly situated and the interior feels bright and spacious as soon as you walk in – it has a homely feel - most of this unusually upbeat atmosphere being due to the happy and lively staff who are genuinely interested in the care of their patients. Engaging sympathetically with elderly people who are no longer able to look after themselves and can often be confused and rude (this was very much the case with my mother who spent the last two years of her life in a Home on the Isle of Wight) must be difficult at times but the staff here seem to be able to maintain a collectively bright and positive attitude towards the patients and without a trace of patronising them. I have enjoyed talking to the staff and should like to commend them for the excellent professional service they are providing. Thank you."
Simon H
carehome.co.uk rating: 3.83 out of 5
"Put my father into Chester Court Care Home, best thing we ever did, it's like a 5-star hotel. So clean, very well run, and the staff are fantastic and very, very, caring. Wow - a great place for the elderly. Could not fault this home in any way. Keep up the great work. Thank you."
G P
carehome.co.uk rating: 4.92 out of 5
"Barchester Chester Court staff looked after my mother for the last 3 weeks of her life. The care she received was exceptional and I have nothing but praise for all the staff. The home was extremely clean and bright and made residents and visitors very welcome. Thanks to the Manager and all the staff. Would highly recommend."
Peter M
carehome.co.uk rating: 5 out of 5
"My father was resident for a few weeks and spent his last weeks in a wonderful atmosphere. He especially liked the activities and the toddlers coming in. He even began to sing again. On entering staff are very welcoming, which gives a warm tone to the home. My family coming from a distance speak very highly of the help and assistance given to them when visiting dad. On the night he died, staff were extremely supportive to myself."
D O
carehome.co.uk rating: 4.58 out of 5
"My mother has been in Chester Court for over 5 months. The care could not have been faulted during that time. I always felt confident she was well cared for at all times. The staff at all levels are extremely friendly and helpful. A comment made by all visitors. The extra care during meal times and at her death was comforting and reassuring."
R R
carehome.co.uk rating: 5 out of 5
"My sister was resident for about a year and I found when I visited, everything was of a good standard and felt confident in the care she was given."
Elizabeth C
carehome.co.uk rating: 4.33 out of 5
"It was a very sad day when it became apparent that my best friend needed complete nursing care. From the moment she entered the care home, she was treated with care and compassion from all the carers I had contact with. They were gentle and friendly and did their best to make her feel happy and comfortable, right up to her final days."
Lorraine F
carehome.co.uk rating: 5 out of 5
"The staff at the care home are brilliant and always willing to help and listen, my mam has been in Chester Court for 4 years and has loved every minute of her stay."
Marjorie M
carehome.co.uk rating: 5 out of 5
"My mother resided here for 5/6 years and we had no complaints about her care, the home or the staff. The home itself was always very clean and tidy and the staff friendly and helpful. Unfortunately, my mother passed away and the staff seemed genuinely upset also, which shows how much they care about their jobs and residents. Mum had always seemed happy here. Thank you."
T M
carehome.co.uk rating: 4.58 out of 5
"I would not have chosen any other care home for my brother to live in. I have known the manager and deputy in a professional capacity for many years. They ensure high-quality care and support and if any issues are identified they deal with them straight away. If my brother had not had the care and support he had in this home, he would not have been alive as long as he ultimately was."
Maureen E
carehome.co.uk rating: 4.25 out of 5
"My mother has been in the palliative care unit for 9 days until she sadly passed away. The care she received was excellent from all members of staff from the care manager to people who did the cleaning etc were so professional and kind. Not only were they all supportive of my mother but also excellent support to all members of our family. Barchester Chester Court Care Home is a wonderful place and the staff do a wonderful job."
C P
carehome.co.uk rating: 4.92 out of 5
"Unfortunately, on the 5th December 2018, we lost our mother following a long battle with dementia. I cannot express enough how much it has meant to our family over the last two years having the help, support and understanding of the whole team in Barchester Chester Court Care Home. They became a second family to mum meaning we never worried when we couldn't be there with her. The care from beginning to end has been exemplary and particularly when mum finally lost the battle. From the bottom of my heart, thank you."
Paula T
carehome.co.uk rating: 5 out of 5
"My brother has been in the care home for approximately 7 months now. The staff provides excellent care for him. If he had not been so well cared for we don't think he would be alive today. The managers who run the home run it to a very high level and I would not want my brother to live anywhere else. The staff closely monitor his health and needs and have adapted his support to his changing needs. We are very happy with the support he gets and this gives us a great piece of mind."
Maureen E
carehome.co.uk rating: 4.5 out of 5
"My wife was extremely happy at the care home, we could not have asked for more. In particular all of the staff from nurses to cleaners and handyman showed an exceptional level of caring and relating to ourselves and all of those who visited my wife in her final weeks. Thank you very much."
Alan B
carehome.co.uk rating: 4.9 out of 5
"When we spoke about using this home with the staff, they assured us that the residents got a fresh fruit smoothie every day, got porridge made with cream etc. My mother is quite vocal as a result of her vascular dementia. Because of this, her bedroom door was closed and she was left to her own devices. Once in a while, they opened up to give her her porridge, which looked like grey plaster. On one occasion she had been given a sedative and with some persistence, the nurse admitted that this was the case. A lot of her belongings, such as covers, slippers, underwear went missing. No one seemed bothered. I really don't know what the fuss is about when you mention this care home. It's clean and tidy, but there is an undertow at work, I feel. I don't like it. I like the staff even less."
David R
carehome.co.uk rating: 1.92 out of 5
"My partner was in the final stages of progressive Bulbar Palsy (Motor Neurone Disease). Her condition upon arrival was that she could not communicate vocally and was unable to do anything physically unaided. Although she used a predictable iPad to communicate it was almost unusable since her right hand was non-functioning and her left hand was so weak she could not control the pen. Even with these difficulties the staff cared for her with dignity and had exceptional levels of patience in view of her communications difficulties. Great team and well managed."
John T
carehome.co.uk rating: 5 out of 5
"Apart from residents receiving the care they need, Chester Court is family and dog-friendly. The building is homely and own rooms can be made personal. I do not want my husband to feel isolated because of his lack of communication and spend time every day, from afternoon and throughout the evening with him and bring along our little dog. The 3 of us sit watching tv like at our own home. The staff are efficient, effective and friendly, also respectful. Recently, because of my husband's lost ring which I was meant to be looking after, decided to renew our wedding vows. The staff at Chester Court put themselves out to make sure we had an enjoyable day. Decorating the conservatory, providing a buffet, a carer sang 2 of our favourite songs and there wasn't a 'dry eye in the house'. Our 25 guests all commented on how nice the home was. Good food and lovely staff."
Sylvia K
carehome.co.uk rating: 4.92 out of 5
"My father went into Chester Court following a fall, resulting in a hospital stay and a diagnosis which meant he could not/was not able to remain in his own home. From day 1, I was extremely impressed with the care and attention that he was given, not only to him but to all family members, especially my mother. We could not have asked for a better second home. He settled very well and 'staff' soon became his friends. They cared for him, made him laugh and supported his family to the end."
Joan B
carehome.co.uk rating: 4.92 out of 5
"My sister has had mental health issues for over 5 years but is not demented, therefore to find a home able to meet her needs is difficult. For almost 4 1/2 years this home has done their utmost to accommodate my sister on all levels, nursing, personal care, activities, always with a smile and positive outlook. No mean feat given my sister's demanding, negative paranoia and selfishness. Their tireless positivity I admire greatly, and cannot praise them highly enough for the peace of mind their dedication gives me."
Bill S
carehome.co.uk rating: 4.42 out of 5
"My relative always receives constant care and every effort is made to ensure her comfort. The staff are all very friendly and helpful. The home has just had a family Christmas Lunch party which was very enjoyable and all the staff including unsung heroines the kitchen staff, worked hard to make it an enjoyable event enjoyed by all who attended."
D H
carehome.co.uk rating: 4.83 out of 5
"Had a lovely family Xmas dinner with lovely company and lovely, friendly staff. Well done to everyone at Chester Court."
Marjorie M
carehome.co.uk rating: 5 out of 5
"We have been for our Christmas Lunch today with my Grandad. Once again everything was perfect. The Lunch had a fair choice and they were willing to help my son who is a fussy eater. The Manageress was again serving lunch and taking orders in. Thank you, Ladies."
Angela G
carehome.co.uk rating: 4.17 out of 5
"The home is clean and welcoming. The staff are professional and make time to talk to residents and relatives. The care provided is excellent and I could not wish for more. I wouldn't mind moving in myself."
Nigel B
carehome.co.uk rating: 5 out of 5
"Chester Court had a rainbow day on Saturday 30th September. It was a beautiful set up with all different kind of stalls. There were many different raffles with amazing prizes and there were balloons which you could buy and put your name on and they were let loose at the end. 5*"
Angela G
carehome.co.uk rating: 5 out of 5
"From the day my Grandma came into Chester Court her world so improved and so did mine! Everyone from the cleaning staff to everyone else has been exceptional. My whole experience of care homes has changed due to this, taking a loved one into the care of others is a major thing and my prayers were answered when I walked into Chester Court."
Tracy S
carehome.co.uk rating: 5 out of 5
"Just had an amazing lunch organised by the staff - excellent as usual. My father-in-law is a resident and he is very well looked after by the excellent staff. Very clean and pleasant environment for residents."
Karen M
carehome.co.uk rating: 4.83 out of 5
"Excellent, professional staff. Excellent facilities providing comfort and pleasant surroundings. Excellent attention to detail. Organisation of activities is of a very high standard."
Brenda D
carehome.co.uk rating: 5 out of 5
"Italian Day. Great menu, lovely food."
Pauline H
carehome.co.uk rating: 5 out of 5
"Extremely very good care home and staff. This is one of the best we have visited and in-house hospitality. Thoroughly recommended."
Yvonne B
carehome.co.uk rating: 5 out of 5
"The staff at Chester Court really care about their residents and provide an exceptional standard of care tailored to their needs. It is a very welcoming, pleasant and safe home for those needing care towards the end of their lives or through incapacity. Relatives and friends are made welcome and able to participate in their loved one's care. A good range of activities are organised for residents both inside and outside the home, as well as special events to which relatives are invited. This fisteres a sense of common purpose and wider community to all involved."
Ann M B
carehome.co.uk rating: 4.83 out of 5
"Invited to lunch. It was a wonderful day."
Ann C
carehome.co.uk rating: 4.92 out of 5
"The staff are fabulous and very polite and helpful any problems and you can speak to someone. there is also someone about. Just had a family Christmas get together. Meal was brilliant and everyone was helpful and jolly. Can't fault them. Would always recommend."
Caroline E
carehome.co.uk rating: 5 out of 5
"My father was placed in Chester Court in June 2014 at first with dread as I live 400 miles away. I visited him the week after he was admitted there and straight away I was put at ease. The staff are very friendly and caring. I was free to call in anytime of day and stay as long as I wanted. The staff were not only caring to my Dad but also to myself. the home is a fantastic place with excellent staff. Nothing is too much for them. For the last 18 months Chester Court gave my father a new lease of life after being bedridden for years, he was able to get out and about, living again in his last few months. My father made many friendships with people in Chester Court not only with residents, staff also. Chester Court was his home and the staff make it a wonderful place."
Donna
carehome.co.uk rating: 5 out of 5
"Chester Court was highly recommend to me by a good friend who had carried out extensive research into nursing homes in the Northumberland Area. Her own mother is now a resident of the home. My own mother, who is 97 years old, was moved to Chester Court on Christmas eve, from the local hospital. She has cellulitis and cancer and both conditions require daily care and monitoring. having visited the home in the past week to celebrate my mothers 97th Birthday, I noticed a big change in her. She is much calmer and happier and relaxed and this has been an enormous source of relief to the family. The staff are kind, committed and aware. Excellent vibe."
Eileen
carehome.co.uk rating: 4.83 out of 5
"Chester Court has cared for my mum during the last fourteen months until her death at the end of May. My mum suffered from advances stages of dementia and alzheimers. After a fall at home my mum lost her mobility and became bed bound. To improve her quality of life I decided Chester Court could provide the purpose built environment in which mum could have a variety in her surrounding and contact with others. I was not disappointed. She was wheeled around in a recliner chair and able to watch activities although not able to participate. She was kept beautifully clean and treated with kindness and sensitivity until her death. The staff are cheerful and friendly and the open door policy on visiting is an excellent approach to caring for elderly dementia patients."
Patricia M
carehome.co.uk rating: 5 out of 5
"We have Just returned from having our Christmas Lunch on 18th December 2016 at the Chester Court in Bedlington where there were 12 members of my family there. The whole entire place was well decorated and all the tables were beautifully dressed. The whole 3 course meal was cooked beautifully and the staff were very friendly (even the manager helped to serve) and they were very quick. It is nice that places will do things for their residents so they can spend Christmas with their family. They did not charge a lot for this meal."
Angela G
carehome.co.uk rating: 5 out of 5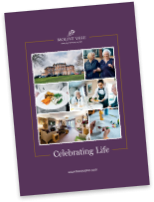 Read our brochure 'Providing great quality care and wellbeing' for more information on how we're here to help you and your loved one.
Read brochure
Food & Nutrition
Activities & Events
Care & Facilities
What happens now?
Are you ready to discuss your individual care requirements? Pick up the phone and talk to us, book a visit to our care home or come and take a look around our facilities.
Our fees and contract
We want to be as transparent as possible about how we charge for the different services we provide as well as what's included in our contract. Please click the links below to find out more about our fees and contract.
View typical fees
View Our Contract
Useful downloads
Here to help you make the right decision about your care requirements.
46