Meet the The Cedars Care Home team
Our wonderful team comprises nurses, carers, activities coordinators, chefs, housekeepers and more. These people are here to ensure that residents enjoy their time at the home and are supported to live life to the fullest. Meet some of our staff below:
Sam Humphries
General Manager
Hello, my name is Sam and I am very excited to be joining the team here at Cedars. They have recently achieved an inspection rating of 'Good' therefore I am already proud of a hard-working team and look forward to working with them. I look forward to providing them with further, ongoing support to enhance their care delivery and the overall experience for our residents.
Where I worked previously, I assisted the team gain a wider knowledge and understanding to provide quality care and this enabled us to improve the overall inspection rating to 'Good' also. I believe that good, strong team working can achieve better outcomes.
Since 2007 I have enjoyed working within this care sector and have gained a varied knowledge and understanding to enable me to support those in need of care and assistance. In 2011 I graduated as a nurse at Southampton University.
I also appreciate the need to look after the families of our residents and ensure we meet their needs also. Recognising the needs of the family as a whole will help us to deliver complete, person-centred care for our residents and enable them to be empowered to live their lives to the full.
Please do not hesitate to contact me via phone or email. I am more than happy to discuss the needs and/or concerns you may have for yourself or your loved one. We look forward to hearing from you!
Ruby Malaya
Hola! My name is Ruby and I graduated as a nurse in the Philippines in 2010, I then came to the UK in 2014 to pursue my career. I recently joined Cedars in 2022 as a Clinical Head of unit.
I feel such joy when I'm helping the residents to ensure their overall well-being, and it's a great feeling going home at the end of the day knowing that I gave my best and helped them feel fulfilment.
In my spare time I enjoy playing with my son and taking him out one new adventures.
Show More
Lee Webb
Lee joined the Cedars in September 2015. He carries out a wide range of duties to ensure our home is safe and secure. He also enjoys a chat with our lovely residents at any opportunity.
Charity
Hello, my name is Charity and I have been a qualified nurse since 2010 in Zimbabwe. I decided to relocate to the UK and join the team at Cedars in 2020. I have a passion for elderly care and promoting a person's self-fulfilment through person centred care.
In my own time I like to relax, watch TV and read a book. I also love nature and enjoy the outdoors so get out there whenever I can; although it's a bit chilly here in the UK!
Show More
Carol Wilkinson
Hello, my name is Carol and I started working for Cedars at the beginning of 2019. I have been caring for the elderly community since I was 16 years old and decided to pursue it as a career in Cedars where I became a Senior Care Assistant. I love learning about dementia and how I can benefit those diagnosed and this lead to me being a trained Dementia champion for the home.
When I am not at work I enjoy Arts & Crafts, Vintage/Antique Fairs, Indian head massage and Reiki.
Show More
Lisa Calvert
Hello, I'm Lisa and I have been enjoying working in administration for over 10 years. I joined Cedars as an administrator's assistant in February 2022 as I wanted to expand my knowledge of administration and I enjoy meeting people face to face.
In my spare time I enjoy looking after my menagerie of animals, horse riding and spending quality time with my wonderful children.
I look forward to meeting you all!
Show More
Angela Cawsey
My name is Angela Cawsey and I am 60 years young.  I have lived locally to Cedars since 2011, firstly in Downton and more recently in Alderbury.  In the past I have worked with mature people in their homes, and adults with learning difficulties in a number of settings.   During lockdown I ran daily zoom sessions for wellbeing, including bingo and quizzes.
I enjoy spending time with people and helping them smile, whether on a one-to-one basis or in groups.  When my children were young I volunteered as a helper at Boys Brigade and St John's Ambulance which was very rewarding.
Other jobs I have enjoyed include, selling computers, an IT and Management Trainer, HR and Business Manager and my personal favourite, being Grandma to 8 grandchildren.  I love music, craft, the outdoors and animals. 
Show More
Mel Scott
Hi, my name is Malissa Scott, but better known as Mel.
I joined The Cedars in April 2020 right at the start of Coronavirus and the national lockdown.  I joined the Care team originally and loved what I did but when an opening came up in Housekeeping, I decided to offer my services and here I am.  I still have the opportunity to engage every day with all our residents and know the families.  I now enjoy leading the Housekeeping team and have an energetic and enthusiastic housekeeping and laundry team, working closely together 7 days a week to keep The Cedars clean, fresh and tidy and ensure it is a lovely Home to be enjoyed by all our lovely residents.
Show More
Aaron Grant
Aaron has worked in the care industry since 2013, he started out as a care assistant but then transferred into the food department as he found he had a passion for cooking food and promoting peoples' well-being.
In his spare time, Aaron likes to spend time with his partner and children. They enjoy going out when the weather is nice and relaxing together as a family.
Show More
Angela Pain
Hi, my name is Angela and I have worked for Barchester as a Care Assistant since 2019. In the summer of 2021 I transferred to Cedars as it was better for me. I enjoy being a Carer as I like helping others and feel a sense of satisfaction when I go home at the end of the day.
When at home I enjoy knitting and walking.
Show More
Kelly Cooper
Hello, my name is Kelly and I have been working at Cedars since 2007 as a care assistant. I feel a sense of great achievement knowing that I have helped others to get the most out of their day. I believe in strong, family values and will always help my residents remain close to their loved ones.
In my spare time I enjoy grey hound racing.
Show More
Sharon Dyer
Hello, my name is Sharon and I have been a care assistant at Cedars since 2006, I love my job and wouldn't change it for the world. It's very rewarding and I love being their friend.
In my spare time I like relaxing at home and going for walks with my dogs.
Helen Marzall
Helen joined The Cedars in 2003 as a Care Assistant and says 'I love what I do'.
David Heyward
Hi, my name is David and I am Head Chef here at The Cedars Salisbury.  I have been in the hospitality industry for longer than I can remember!  I have now taken my experience to provide nutritious, healthy and exciting food tailored for our residents.
We work with fresh seasonal foods and create menus based on our residents likes and dislikes to ensure a varied diet.
Show More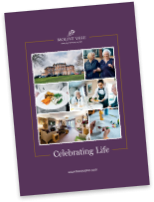 Read our brochure 'Providing great quality care and wellbeing' for more information on how we're here to help you and your loved one.
Read brochure
Food & Nutrition
Activities & Events
Care & Facilities
What happens now?
Are you ready to discuss your individual care requirements? Pick up the phone and talk to us, book a visit to our care home or come and take a look around our facilities.
Our fees and contract
We want to be as transparent as possible about how we charge for the different services we provide as well as what's included in our contract. Please click the links below to find out more about our fees and contract.
View typical fees
View Our Contract
Useful downloads
Here to help you make the right decision about your care requirements.
48480