What our families say: Castle Care Village - Castle Rise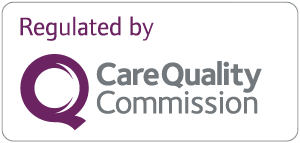 "I would just like to say if anyone is looking for somewhere to leave a loved one Castle Rise has met all my expectations the staff are caring understanding treat my husband and myself with the greatest respect nothing is too much trouble. My husband is sometimes difficult as he has difficulty expressing himself. It's things that are done when no one is watching that really matter when you see someone being extra kind or just doing things to make someone's life happier I've seen a lot of this at Castle Rise with this lockdown it has been very difficult as it's been nearly a year since I've seen my husband. I feel lucky that he is in such a lovely place where are the staff have become more like family members I ring all the time and I've never felt that I am being a nuisance. They always give me time to talk about my husband and they tell me all I need to know, they have worked a miracle keeping everyone safe in lockdown I am so grateful for all their hard work."
Denise Wcarehome.co.uk rating: 4.92 out of 5
"This care home is brilliant for my mum and she has been very cheery since coming here in December 2019."
Kerrie Bcarehome.co.uk rating: 5 out of 5
"My mother has been in the home for a couple of years, and the staff have been great. I have no complaints with the home what so ever."
Dahl Mcarehome.co.uk rating: 4.67 out of 5
"My mother-in-law has her ups and downs but the staff are very good at their jobs and calm her down straight away. The staff are very polite and caring with residents and visitors, they are all lovely and work very hard. They are all an asset to their company. Many thanks."
Gary Mcarehome.co.uk rating: 4.92 out of 5
"My mother has been in the care of Barchester for 20 years. Around 6 years ago, her care needs had increased and she was transferred to Castle Rise. The care she receives here is outstanding and I cannot thank all the staff enough. Mum is genuinely loved by everyone at Castle Rise. I had several discussions with the staff and management and they have lots of suggestions on care ideas that make a difference to mum. The home has excellent connections with the local social services as well as the NHS, so mum gets the support easily and quickly when required."
Nigel Bcarehome.co.uk rating: 4.67 out of 5
"I think the care home has amazing staff who are very kind. She doesn't get much company and spends most days watching television which she told me is very boring. My mum and I always go round to see her to take her out to different places. The home does have a bit of a bad smell to it. Sometimes the carers won't bring her drink (tea). My granny needs someone to be patient to listen to her and understand what she needs and most carers are in a rush."
Avalon Scarehome.co.uk rating: 3.67 out of 5
"Myself and my family were very impressed with care, help and kindness shown to my sister. She was treated with dignity and understanding. Near the end of her life the staff could not have been more helpful and informative. So I can say once again thank you to the staff and would be happy to spend my days in Castle Rise if the needs ever arose."
B J Scarehome.co.uk rating: 4.73 out of 5
What happens now?
Are you ready to discuss your individual care requirements? Pick up the phone and talk to us, book a visit to our care home or come and take a look around our facilities.
Care enquiries
New care enquiry phone lines are open 8am - 8pm
01482 767 415
All other calls
Our fees and contract
We want to be as transparent as possible about how we charge for the different services we provide as well as what's included in our contract. Please click the links below to find out more about our fees and contract.
View typical fees
View Our Contract
Useful downloads
Here to help you make the right decision about your care requirements.
38