What our families say: Camellia House Care Home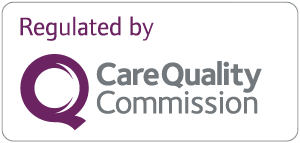 "Visited my mom yesterday in the pod for the first time since it's induction, found it to be very good, nice to sit inside, and not have to speak through a window. Just one thing I thought you should know, the armchair for residents tends to slip on the floor when residents stand up, perhaps you could fit anti-slip pads on the feet, other than that, it's excellent - the usual great service."
Pamela Tcarehome.co.uk rating: 4.92 out of 5
"We have only been able to see mum once a week for 20-30 minutes since March 2020. We cannot comment as to inside the home currently. However, our past experience has been really satisfactory. We have enjoyed times with mum, other residents and carers these have been great and so pleased we chose this home for mum and so is she. Well done keep it up. We are concerned about what will happen in winter where do we see mum?"
K Wcarehome.co.uk rating: 4.67 out of 5
"I found the skill and clinical excellence of the nursing staff excellent and very helpful and informative. The caring staff were not only excellent but were kindness itself to my wife, trying to talk to her and entertain her while in her room. They went the extra mile to keep her contented and safe. The support staff, receptionists, cleaners and cooks etc were extremely kind and helpful. They made my wife's final days happy, safe, clean and secure."
R Ccarehome.co.uk rating: 4.92 out of 5
"Our overall experience of the home is very positive and very happy with all aspects of Mum's care."
David Ccarehome.co.uk rating: 5 out of 5
"My father is very happy at Camellia House. The staff are all very friendly, making it a very homely place to be. The standard of care he is given is very high and he regularly comments on how helpful everyone is. It has been lovely to be able to visit after such a long time due to Covid and hope it's not too long before we can start visiting more often and taking my father out."
Karen Ncarehome.co.uk rating: 4.5 out of 5
"I have been a resident here for a year now and I am very satisfied with the treatment and attention I receive every day. The staff are very friendly and cheerful at all times and are always ready to help."
J Scarehome.co.uk rating: 4.75 out of 5
"Good caring staff across the board. Excellent support and organisation during COVID. Keep it up. Well Done!!"
Ken Wcarehome.co.uk rating: 4.5 out of 5
"Am very happy with the service and the quality of care Mum receives. And am very happy with the way staff communicate with us about Mum from the ones caring for her to the backroom staff. The home is clean and well maintained throughout as well."
D Ccarehome.co.uk rating: 4.83 out of 5
"Have not been able to see much as lockdown happened as my brother moved in but the tender care they have given him through this sad time is excellent."
T Mcarehome.co.uk rating: 5 out of 5
"I have been in here for 8 months now and I'm very satisfied with the care and treatment I am receiving."
J Scarehome.co.uk rating: 4.33 out of 5
"My mother was treated with the utmost kindness, dignity and respect throughout the final 6 months of her life which she spent at Highfield Care Home. I cannot recommend the staff enough from cleaners to senior nurses and administrators."
P Lcarehome.co.uk rating: 5 out of 5
"My husband is presently in this nursing home and is being looked after with care and compassion. The staff are kind and patient and although my husband is not in a position to take part in all the services and pastimes on offer I have seen for myself how dedicated the staff are to the well being of the patients."
Patricia Jcarehome.co.uk rating: 3.92 out of 5
"Feeding the two resident birds, sorting out the garden, landscaping input, painting the garden furniture and fence panels, garden arbour, decorative fencing, watering the garden and hanging baskets."
Mark Gcarehome.co.uk rating: 4.33 out of 5
"My brother-in-law came in a few weeks ago, only the second time I have had dealings with a care home, and I am very impressed. The staff are very nice and friendly, you get cups of tea and cake, which is not important but a nice little touch. With a nice garden, the place is very clean, and he is being looked after well and is comfortable there, so I am really pleased overall."
Vee Jcarehome.co.uk rating: 4.17 out of 5
"My mother spent the last few weeks of her life at Highfield, they treated my mother with the utmost care, dignity and were also very caring towards our family, it is so lovely to know that my mother was happy, comfortable and had a peaceful end to her life. We will always be grateful to all at Highfield."
Sharon Wcarehome.co.uk rating: 4.92 out of 5
"This is a most patient and caring environment. All staff are exceptional. Room is rather small for all equipment required."
Lynette Wcarehome.co.uk rating: 4.5 out of 5
"I have felt safe and happy in this care home. The staff are lovely and nothing is too much trouble for them."
Rita Scarehome.co.uk rating: 5 out of 5
"My mum is extremely poorly and the care that is given to mum remains second to none. All of the staff at Highfield are fantastic in my opinion. The focus remains fixed on the care being given, which is how it should be. Keep up the good work and thank you for all that you do."
Bev Jcarehome.co.uk rating: 5 out of 5
"Highfield Care Home is a warm and caring place, with very much a family atmosphere. It is clean, comfortable and very well run. All the staff are excellent, friendly kind and very helpful. Residents are encouraged to join in daily activities, there is always something going on in the conservatory and lots of opportunities to get to know other residents and their relatives. I really enjoy visiting."
J Kcarehome.co.uk rating: 4.08 out of 5
"I have only been a resident for 2 weeks but can honestly say I am very satisfied with this care home."
Emmeline M Scarehome.co.uk rating: 4.3 out of 5
"I can keep my independence but are looked after well. I like the food and company."
Peter Acarehome.co.uk rating: 4 out of 5
"I visit daily so see all staff and activities on a regular basis. I am always welcomed and find the staff treat the residents with care and dignity. They are always busy but nothing is too much trouble. My mother is very happy and well cared for. Her birthday celebration last week was a memorable one with a singer organised and lots of happy faces enjoying the occasion."
J Mcarehome.co.uk rating: 4.58 out of 5
"I have been extremely well looked after since arriving here a year ago."
J Gcarehome.co.uk rating: 3.92 out of 5
"Highfield is a friendly establishment where residents, despite their varied and challenging needs, are cared for with love and dignity. Residents' first names are used by all of the staff, and each is made to feel special and a worthwhile member of the community. Similar care and welcome is extended to visitors to the home who very soon become a part of this happy community."
G Sonia Pcarehome.co.uk rating: 4.4 out of 5
"My mother continues to enjoy the care, especially the food as the chef excel themselves in making good food, that even one's plates not only tastes excellent but looks beautiful as well. The staff are very helpful and always wear a smile. They are very quick to act at the first sign of illness (such as a cold), as she usually needs antibiotics."
N Ccarehome.co.uk rating: 4.92 out of 5
"Staff all very committed and caring to my husband and to myself and family. They work hard and nothing is too much trouble for them. I have no complaints at all."
Suzanne Mcarehome.co.uk rating: 4.58 out of 5
"The Christmas party yesterday was really great. All members of staff had worked so hard to make it the success it was. My mother and many other residents were so pleased to attend and had such an enjoyable time. So many thanks to such a caring hardworking staff. Well done."
Ken Wcarehome.co.uk rating: 4.83 out of 5
"Hard working staff. Top quality manager. A good atmosphere all over the home. The facilities and activities we saw were top class. However above all of these things a sense of real genuine care shown to residents."
Audrey Hcarehome.co.uk rating: 5 out of 5
"The carers made my mother's day today by giving her a card from my dad along with a box of chocolates and made both my parents' valentines day. They all seem committed to the well-being, not only for the residents but their families too. It's truly wonderful."
Lisa Ccarehome.co.uk rating: 4.42 out of 5
"Have already recommended as a home with caring staff, very clean, support from the manager and very safe."
A Wcarehome.co.uk rating: 4.73 out of 5
"My Mum has been at Highfield for 18 months and I cannot speak highly enough about the staff and the home. My Mum is very happy there. As you walk in there is always a friendly atmosphere and all staff are willing and happy to help. Thank you to all at Highfield."
Beverley Jcarehome.co.uk rating: 5 out of 5
"Great garden, lovely flowers, birds and seats and patio. Warm welcome all around. Caring, honest, engaging, perfect. Didn't know such lovely places existed, and no TV on - blissful. Beautiful rooms and lovely decorations. Stunning all round. Want to come here myself in the years ahead."
Rod Wcarehome.co.uk rating: 4.82 out of 5
"A very friendly home with a full programme of daily activities. Catering is first class."
N Rcarehome.co.uk rating: 4.92 out of 5
"My Husband was admitted to Highfield in August 2017 after being in hospital with pneumonia. He was treated with dignity and compassion. The staff were extremely kind, both to my Husband and myself. This nursing home should be used as an example of how it should be done. Nothing was too much trouble to the staff. My husband was kept clean and fed well."
P Jcarehome.co.uk rating: 5 out of 5
"My Mother-in-Law is suffering from MS, which is a terminal condition. She was not initially expected to last long due to the complications caused by a previous home, but due to the expert tender care that she has received from the staff at the home, she is still with us a year later. If you ask the staff for something, provided that it is in the safe care of the patient, then the request is normally fulfilled. The decoration of the home does look as if it could do with a touch up in certain places, however, the money spent by the company has been spent in the right places - on the staff and care of the patients. The Senior Staff are knowledgeable and extremely professional, and I would not ask for a better team to run a home that any of my relatives were in. In fact, my aunt, some years ago, was a resident here, and we wanted to be using this home again."
Richard Kcarehome.co.uk rating: 4.25 out of 5
"The staff are very good. The picnic in the park was brilliant."
Maria Bcarehome.co.uk rating: 4.5 out of 5
"I love my time here."
Annie Pcarehome.co.uk rating: 4.58 out of 5
"A lovely, welcoming and peaceful home, a choice of rooms to either watch TV, read or join in activities ie cooking, painting, gentle keep fit, card making. Monthly meetings for residents and families to air problems or suggest new ideas. Everyone is cheerful and there is a wonderful atmosphere as soon as you walk in."
S Scarehome.co.uk rating: 5 out of 5
"Highfield Care Home is a welcoming, very friendly place to visit and to live. Everyone seems to be happy there, both residents and staff. We feel that the staff always have the residents best interests at heart. We have only seen my Father-in-law treated with respect and dignity and he is certainly very happy there. The lady who runs the entertainment programme is amazing and has so much energy and enthusiasm for her job."
Lesley Rcarehome.co.uk rating: 4.67 out of 5
"When I came to Highfields, my mood was very low. I quickly realised that this place was going to change me for the better and it has. The staff are approachable and very kind. I feel I have fallen among angels and I have something to live for now."
M Wcarehome.co.uk rating: 5 out of 5
"I am very happy here, the staff are lovely and very caring, the food is good with variety. If I am unwell the staff are very attentive."
E E Icarehome.co.uk rating: 4.33 out of 5
"Dad feels like the luckiest man alive to have been given this placement. The whole family can now relax knowing he is being well cared for and happy. Although he has limited life expectancy, he feels that life is worth living again."
Christine Scarehome.co.uk rating: 4.33 out of 5
"My mother is so happy at Highfield Care Home. The staff are so friendly and caring, we can't thank them enough for all they do for her. We had a lovely afternoon tea on Mothers' Day which we all enjoyed. Last year we had a lovely party at the home and are looking forward to her next birthday when she will be 99 years old and have yet another celebration. Thank you to all the staff."
Gloria Pcarehome.co.uk rating: 5 out of 5
"I enjoy living at Highfield. We are always helped by our entertainments manager who finds us interesting things to do as she is very kind, artistic and creative."
Violet Ccarehome.co.uk rating: 4.33 out of 5

Read our brochure 'Life in our home. Providing care through coronavirus' for more information on how we're here to help you and your loved one.

Read brochure
Food & Nutrition
Activities & Events
Care & Facilities
What happens now?
Are you ready to discuss your individual care requirements? Pick up the phone and talk to us, book a visit to our care home or come and take a look around our facilities.
Care enquiries
New care enquiry phone lines are open 8am - 8pm
01920 644624
All other calls
Our fees and contract
We want to be as transparent as possible about how we charge for the different services we provide as well as what's included in our contract. Please click the links below to find out more about our fees and contract.
View typical fees
View Our Contract
Useful downloads
Here to help you make the right decision about your care requirements.
52115