Reviews for Beaufort Grange Care Home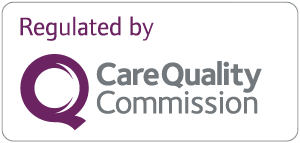 What our families say on carehome.co.uk
"Dad had been in and out of the hospital for many months, gradually deteriorating. Despite a good care at home package, we felt Dad needed 24-hour care for a couple of weeks. I had seen lots of activities taking place on social media and the care and engagement of residents made me feel that this was a safe place for Dad. A place where he would be encouraged to be independent and safe at home again. (Dad's wish was to die at his own home.) Despite being out of our local area they found a room for Dad. A large clean room with private bathroom facilities. All lovely and clean. My dad was made welcome on his first encounter with the staff. The activities manager went to see him and she made him feel very safe and secure. Dad was a very fussy eater! When asked what he would like to eat he'd say what he wanted following by 'but not a lot'. People went to a lot of trouble for him to ensure he had what he wanted. All the staff were helpful, kind and professional and helped Dad to get home again. Highly recommended."
Denise A
carehome.co.uk rating: 5.00 out of 5
"I was moved here for respite after 5 weeks in the hospital with a rare brain disorder. It is close to my home. The staff are really lovely and couldn't be more helpful/cheerful. I am totally independent therefore use the little kitchen area to make my own tea/coffee and that would be my only area of concern long term. Leaking dishwasher or pipes flooding the floor and no proper towelling, dish clothes for sinks/surfaces to be sterilised."
Adrienne K
carehome.co.uk rating: 4.58 out of 5
"General review of my uncle's stay over a period of 27 months. The way in which residents are looked after enables them to make the most of their life despite health problems. there is interaction with staff and other residents in a friendly atmosphere delivering clear benefits. Many thanks to all the carers for the work they do in often challenging circumstances."
C R
carehome.co.uk rating: 4.83 out of 5
"Mum has been a resident for two and a half years now and the whole team have always been kind, friendly and cheerful. There are lots of activities which Mum is included in, even as her dementia progresses. The team always inform me of any incidents immediately and Mum seems very happy and calm in the environment. have peace of mind that she is loved and well cared for."
S A
carehome.co.uk rating: 5.00 out of 5
"My father was a resident here for nearly two years before he passed away here. In all that time the care he was given was top class. He was well treated with respect and kindness well fed and always clean. I could not find any fault with this care home. The staff look after all the residents with the same care and respect that you would expect them to receive and will look after your family for you. We visited every week and could see the excellent caring attitude of all the staff and management. My deepest thanks go to all the staff for all that they done for my father during his time there. A thank you also goes to the general manager who has a wonderful team with her. If you have family here they will be well looked after."
Martin B
carehome.co.uk rating: 5.00 out of 5
"Staff very welcoming and supported my father well to get him settled in. All the staff are very helpful and chatty with residents and visitors. Overall a very pleasant atmosphere in the home. One item of feedback is to have a few more days out for more mobile residents. A big thank you from me to all the team."
G M
carehome.co.uk rating: 4.58 out of 5
"Only been here for four days, but the staff are so lovely, helpful and very nice."
Brenda F
carehome.co.uk rating: 5.00 out of 5
"I am more than satisfied with all the care and attention my husband is receiving. Everyone here has the resident's well-being in mind at all times. All the staff are extremely thoughtful to both the residents and their families. I cannot praise them enough."
S S
carehome.co.uk rating: 5.00 out of 5
"We are very happy with the care my mum is receiving. One member of staff is a star! She and all the other care staff are so compassionate. My mum is nearing the end of her life, and this is being made as dignified and easy as possible for both her and the rest of the family."
E P
carehome.co.uk rating: 5 out of 5
"Excellent support and care. Would recommend without a showdown of a doubt. Everybody I've come in contact with have gone above and beyond."
Tony S
carehome.co.uk rating: 5 out of 5
"Outstanding care from everyone working here. Five star level of understanding, compassion, empathy and care. This home would be difficult to better."
Chris S
carehome.co.uk rating: 4.67 out of 5
"Well managed home by the manager and all the staff from caring, nursing, admin domestic and general - a great home, great care, 5-stars! I would recommend Beaufort Grange very highly. Scoring 10 out of 10."
R A
carehome.co.uk rating: 4.83 out of 5
"When visiting previously, there were never any odours (ie; urine smell). Unfortunately, this visit, there was a very strong smell of urine. I must say, patient always looks clean and is very well looked after. Staff very kind and professional at all times."
Lyn J
carehome.co.uk rating: 4.55 out of 5
"The care staff are satisfactory, some are really good. Communication between the home and myself is sometimes lacking and sometimes it is hard to get through to anyone. The food appeared to be good but I can't comment on it anymore as my husband doesn't eat it. Sometimes there seems to be a lack of staff."
L B
carehome.co.uk rating: 3.25 out of 5
"All the staff in this home have helped us as a family in providing excellent respite care for my stepfather. They deal with queries quickly and efficiently. Staff are extremely helpful and make sure everyone feels comfortable. The system they have in place for visits ensures visits can take place as the Hub provides a safe environment for residents and visitors. The home is clean warm and welcoming with lovely gardens. Residents have comfortable rooms which feel like hotel rooms rather than a care home. I would not hesitate in using this home again for respite or long term care for family members."
Cathy N
carehome.co.uk rating: 5 out of 5
"We could not have found a better care home for my husband. The staff all of them are very caring and thoughtful to both the residents and their families. Nothing is too much trouble for them and any concerns or worries are soon rectified. The reception area is very welcoming and the cleanliness is excellent throughout."
S S
carehome.co.uk rating: 5 out of 5
"The senior carer is an absolutely wonderful carer. I know my mum is safe and well cared for. I am very pleased she is at Beaufort Grange. All the staff are wonderful as well."
S Y
carehome.co.uk rating: 5 out of 5
"We have never before felt so much gratitude. My very poorly father at an end of life care condition was admitted on Sunday 16th. Upon his arrival at 8 pm, there was a small team fully prepared and waiting to make him as comfortable as possible. We visited my father for three days to simply be with him and offer love and support… upon our arrival, all staff knew who we were, and perhaps more importantly, they knew all about Dad and his condition. Staff couldn't do enough to support us more, but importantly, it was clear that Dad was getting as much attention and care as we could ever hope for. Upon his passing… we were overwhelmed by the kindness and care taken to ensure Dad received respect care and dignity. Thank you all."
Garry T
carehome.co.uk rating: 3.75 out of 5
"Now whilst I understand all nursing homes are under considerable pressure from all angels due to Covid-19 and the useless dithering, indecisive government, I really feel that Barchester is taking the biscuit allowing new residents who are unvaccinated into the home. If essential caregivers and your staff have to have a valid covid passport I fail to see how it is ethical to permit them to the home. Management lacking, nursing and care staff go above and beyond to facilitate residents needs. The care staff are truly Angels."
K H
carehome.co.uk rating: 3.5 out of 5
"I can highly recommend Beaufort Grange to provide the very best care for your loved one. It is run by the most careing and efficient manager. All the nursing and care staff work to a very high standard. Residents are treated with a lot of care, love and respect in such a friendly atmosphere which is like home."
M L
carehome.co.uk rating: 4.92 out of 5
"Very happy with the care my brother is receiving although his condition is very complex and affects his mood and personality the staff are very understanding of his needs. We are very happy as a family."
Z S
carehome.co.uk rating: 5 out of 5
"I have always been very impressed by the care provided to my wife over the last 8 years. The staff are always cheerful and friendly, they work very hard. Nothing is too much trouble. There have been difficult times but I have never felt that the difficulties have been allowed to affect the care provided."
P W
carehome.co.uk rating: 4.82 out of 5
"My dad was cared for at Beaufort Grange from March 2021 until he passed in December. He was gigen a high level of care and understanding. He could have his moments but the staff were excellent with him. A very friendly place and he and I were treated first class, it has changed my mind about care homes. A big"
J F
carehome.co.uk rating: 5 out of 5
"There is always someone around to help you if needed. Staff always ready to help, that includes the kitchen/cleaners/even the gardner will help if he can, but I think it's time to replace some of the carpets in the rooms. Cleaners and laundry staff work so hard to help if they can. Nursing staff are excellent."
J T
carehome.co.uk rating: 4.17 out of 5
"Mum has Alzheimer's and was admitted to Beaufort Grange in August 2020. Due to Covid I could not visit and get her settled in, but the staff were very kind and she seems to be happy. They have always been very good at keeping me informed about and changes or if there are any updates. I was able to visit via the pods and latterly have been able to visit inside. My main concern has been that she has not always been in her own clothes but the team worked with me to improve this. Mum is a collector of things which are not always hers so I do understand this can be a challenge. I believe there are more activities starting now and a hairdresser can now visit so she can have her hair done and look more like mum. The teamwork hard and are very caring and kind."
Sandra A
carehome.co.uk rating: 4.42 out of 5
"This is the second home my dad has been in and this home is miles ahead. Very friendly and caring staff and they look after him very well. He can be very trying at times but the staff have overcome and he is happy with his care. Any problems I am told about ASAP, it has made me look at care homes very differently."
J F
carehome.co.uk rating: 5 out of 5
"Beaufort Grange is a very welcoming and friendly home, which is run efficiently and professionally by the manager - every member of staff acts with care and compassion to residents and relatives. I would highly recommend anyone try Beaufort Grange - it is a great care home."
Roy A
carehome.co.uk rating: 4.83 out of 5
"My husband transferred to Barchester Beaufort Grange from hospital. Due to Covid-19 I could not visit him, this meant that by now I hadn't seen him apart from on face time for about seven months which became difficult for us as a family. I was always reassured on the phone that he was setting in well. Such a lovely home who are always happy to help especially a member of staff on reception. I phone to speak to my husband most days. From the first week I new that I had chosen the right home, an all round lovely team, well done."
Jenny T
carehome.co.uk rating: 4.33 out of 5
"Very lovely caring home and staff. Home always spotlessly clean. Relative very clean and well dressed, once or twice not in own clothes but in the main usually is very good procedures during COVID and managed to keep everyone safe. Very welcoming. Very good menu and program."
M T
carehome.co.uk rating: 5 out of 5
"All the staff at Beaufort Grange have done an amazing job since Covid-19 entered our lives, looking after the residents and keeping them safe and well in such difficult times. I cannot praise them highly enough, as none of them would have ever envisaged having to operate during a pandemic. Not being able to see our relatives face-to-face in their rooms for such a long time has been tough, but Beaufort Grange facilitated garden visits as soon as they were allowed last summer and had a Covid secure visitor pod available as soon as the weather turned cold in the autumn. Video contact with our relatives via Skype provided by the home [or other electronic communication if the resident had their own WiFi in their rooms] has been an absolute lifeline, together with regular Zoom meetings with the manager. The manager even went the extra mile by giving us her mobile number so we could contact her directly if we had any concerns. An excellent care home which I would highly recommend."
Jackie
carehome.co.uk rating: 5 out of 5
"Always compassionate, kind and caring to my mother. We have great confidence in the staff and management. Brilliant and enthusiastic staff - especially senior management and every level - Always professional and helpful."
Roy A
carehome.co.uk rating: 4.83 out of 5
"I cannot recommend this care home highly enough as all the staff are so professional and very caring. I am proud to have them looking after my mum as she could not get any better care, even if she was still living at home. The rapport she has with all the staff is amazing and due to these unprecedented times, I cannot thank them all enough. They have kept me informed on Mum's health and being able to skype has been a brilliant solution, especially not being able to visit her in this situation. The home is spotless and the food is especially good - compliments to all the chefs - they do really work hard there."
Sonia M
carehome.co.uk rating: 5 out of 5
"The care home is a light, attractive space. I have always found the staff friendly and helpful. My mother has been well cared for as her Alzheimer's has become much worse. Now that care homes are under so much pressure from Covid, they have managed to keep their residents safe and recent testing has shown that they have no cases at all. I am glad that we chose Beaufort Grange."
D M
carehome.co.uk rating: 4.17 out of 5
"Professional, compassionate, efficient, well organised, led by the Manager. All staff throughout Beaufort Grange are polite, helpful, caring and the above description applies to all staff. The residents have a brilliant relationship with the staff and a good sense of community amongst the residents is seen."
R A
carehome.co.uk rating: 4.92 out of 5
"COVID-19 - I cannot even try to imagine how difficult it must be for staff working in care homes at the moment, with residents all falling into the highly vulnerable category. Beaufort Grange is pulling out all the stops! My mother continually praises all the staff who care and support her, whether its the nurses and carers themselves, the cleaners, the kitchen staff and others. She also welcomes the time the manager takes to talk to each resident individually, especially when she is juggling so many new/additional challenges. With no visitors allowed for an extended period of time (including those visiting to provide additional activities for the residents), residents have been asked what the home can additionally do to support them for their social and mental well-being. Well done Beaufort Grange staff - this is definitely one resident's family who appreciates everything you are all doing in these unique times! It is wonderful to know that Mum is in such safe hands."
Jackie C
carehome.co.uk rating: 4.92 out of 5
"Dad broke his hip and due to other neuro/dementia issues was unable to come home. We looked at a number of care homes and Beaufort Grange really stood out. Modern, friendly, bright and more like a hotel. Staff are excellent but a little overworked. If there were more staff I think residents could be encouraged to become more involved in activities. Other than that, excellent facility and would highly recommend."
Clare B
carehome.co.uk rating: 4.33 out of 5
"Dad's only been here for 3 weeks but all the staff seem very nice and caring. The surroundings couldn't be better. Rooms are nice and plenty of room. Really beautiful gardens."
J M
carehome.co.uk rating: 4.75 out of 5
"Beaufort Grange has a very happy atmosphere and is well maintained. The staff are all very caring and work extremely hard to achieve a level of excellence but I do feel that at certain times (ie meal times) the care team are understaffed. The activities team are superb and provide great entertainment for residents and their families. The team leader is great and effective."
Ian I
carehome.co.uk rating: 4.64 out of 5
"Staff are bright, cheerful and encouraging. Frequent activities which my mum (a dementia resident) is encouraged to take part in. She is always greeted affectionately by name and visibly flourishes under the attention."
Deborah W
carehome.co.uk rating: 4.17 out of 5
"Mum died in February age 97, she had been a resident here for 5 and a half years and really enjoyed it. Her family enjoyed visiting her as the care home was so welcoming. I continue to visit when I can. The change of management appears to be very good - the staff seem to be more content and relaxed. Excellent activities staff."
Angela H
carehome.co.uk rating: 4.73 out of 5
"Very friendly, caring staff. Able to choose different food is never a problem. Always someone in management, my key worker knows me well and goes out of her way to help me."
Samantha R
carehome.co.uk rating: 5 out of 5
"Beaufort Grange was selected for my mother-in-law by myself and her two daughters when she was discharged from hospital. We chose the home as it was bright, clean and friendly and had the facilities required. It was very local for me and my wife and only a 10-15 minute journey for my sister-in-law. We couldn't have chosen a better nursing home."
Ian S
carehome.co.uk rating: 5 out of 5
"Always helpful and professional with an excellent standard of care."
Julie J
carehome.co.uk rating: 5 out of 5
"I am happy with the care my husband receives. I would not recommend Beaufort Grange I would give my opinion and let them make up their own minds. It's not perfect but nothing is."
G M
carehome.co.uk rating: 4 out of 5
"My main criteria for picking Beaufort Grange was to ensure that my father was safe and happy in his "new home". I have not been disappointed and I have felt that over the last two months there has been even further improvements in my father's welfare and care at Beaufort Grange. The management and staff have high standards and in my opinion, these have risen over the last two months. This has put my mind at ease as he is enjoying his new surroundings."
P T
carehome.co.uk rating: 4.67 out of 5
"We are welcome at the home. Very well ran. Staff very good, always ready to answer any concerns you may have."
Patricia W
carehome.co.uk rating: 4.83 out of 5
"Could not wish for a better home for Mum, who has been here for just over three months. The care and support she is having is second to none. She has a wide choice of activities to join in and she relishes the companionship of both staff and residents. Kitchen staff are aware of her dietary needs and the housekeeping is brilliant. All staff know each resident well and respond to their individual needs."
Jackie C
carehome.co.uk rating: 5 out of 5
"My father has been very happy here and would have no hesitation as to coming back at any time."
Jeremy C
carehome.co.uk rating: 5 out of 5
"Relatively new, well maintained with attractive garden area and entrance lobby with bistro (no charge). Professional and thorough pre-assessment meeting with the manager, warm welcoming environment. All Barchester staff are helpful, happy and caring. Food plentiful and varied."
Angela R
carehome.co.uk rating: 4.5 out of 5
"The standard of care and friendliness was high and cleanliness was maintained to a good standard. Food was bland but plentiful."
Gareth L
carehome.co.uk rating: 4.33 out of 5
"Left my husband knowing he would be well cared for."
Heather T
carehome.co.uk rating: 4.58 out of 5
"The room was spacious, well fitted out and quiet. The bathroom needed a small cabinet, free-standing, to hold my toiletries as I am unable to reach a wall cabinet. I also needed a bathroom stool. Both were provided immediately as was a footstool. The staff made sure that I was comfortable before I settled in. The staff were extremely kind and helpful, I cannot fault them. Food - plenty of it and a good choice."
M C
carehome.co.uk rating: 4.17 out of 5
"Dad has settled well into Beaufort Grange. He has a lovely ground floor room. He is happy and content. Staff are friendly and helpful. Dad joins in some of the activities, the quizzes and songs of praise afternoons. I have been made to feel welcome and can visit Dad at any time. Dad has a very limited diet so I cannot comment on the food but the menus look good."
Gill G
carehome.co.uk rating: 4.42 out of 5
"The service in Beaufort Grange is extremely good. Staff are always helpful and willing to provide support. The bedrooms are spacious with adjoining bathrooms. Meals are adequate (most residents would have fairly small appetites). Rooms are well furnished and refreshments are easily available. TV in all individual rooms. The whole atmosphere is pleasant and staff are invariably willing to help. Individual needs are met without question."
Alan J
carehome.co.uk rating: 4.67 out of 5
"I am very satisfied with life here."
John R
carehome.co.uk rating: 5 out of 5
"Overall I am very satisfied with my stay in Beaufort Grange except for the catering. These meals are a high point in residents' lives and are overhyped on an extravagant and sometimes false menu eg endless suede, parsnips and carrots billet as seasonal vegetables. I also look forward to discussions with management to air our views and believe these are being arranged."
Joan G
carehome.co.uk rating: 3.67 out of 5
"Everything is as good as I wanted. Thank you all."
Kathleen J
carehome.co.uk rating: 5 out of 5
"Sorry to leave."
John L
carehome.co.uk rating: 5 out of 5
"Beaufort Grange always appears to be a friendly safe environment for my mother who has been a resident for over four years. She is very happy and comfortable and at ease with her surroundings."
T B
carehome.co.uk rating: 4.27 out of 5
"My husband has been in Beaufort Grange for four years. My main concerns when he arrived was all about his care. I have found his care on the dementia unit to be excellent. The staff are kind and have a great understanding of dementia."
Valerie G
carehome.co.uk rating: 4.67 out of 5
"The quality of care that my father receives is first class, The carers are amazing and fully understand dementia care. They provide a home environment with dignity for my father. Within the dementia unit, there are 6 senior carers who help and guide any new carers that arrive as well as set a great example. At Christmas made a big effort to create a wonderful festive atmosphere for the whole unit well done."
Sean G
carehome.co.uk rating: 4.83 out of 5
"My father receives excellent care, kindness and treated with dignity. Always washed, showered and clean clothes every day."
Anna D
carehome.co.uk rating: 4.83 out of 5
"The girl's/carers are dedicated to the patient and I have every faith in them."
Trevor O
carehome.co.uk rating: 4.17 out of 5
"I have found the level of care at Beaufort Grange to be second to none."
Dermot R
carehome.co.uk rating: 5 out of 5
"All the staff are excellent they are very polite and caring and professional. They have a knack of making people feel very welcome and at home. They are lovely."
B O
carehome.co.uk rating: 5 out of 5
"How my husband is looked after is second to none. The care and attention he gets is outstanding. I call it my second home, my family and I am thrilled that he is here."
Mary B
carehome.co.uk rating: 5 out of 5
"I am on a restricted diet and liquid limit! Three and a half years after my arrival, and many changes of management, I am at last having interest shown in the preparation of the nutritional value I require in all my meals. It is due to the appointment of a new general manager in September 2017 and this week a new chef. Residents and staff are hopeful, especially as standards all round are being raised."
Beryl W
carehome.co.uk rating: 3.83 out of 5
"The building is only 4 years old and purpose built, it is excellent. When I first came here I did not realise how many people here suffer from dementia, so it's not just a care home. This year there has been a high turnover of top admin staff. It is unsettling. It is very dear here! The activities team is unsatisfactory. One person is trying to do the work of three. Staff and assistants do their best, some are exceptionally good."
I W
carehome.co.uk rating: 3.83 out of 5
"I am happy that my wife is being looked after, and is being given any medication prescribed as and when required. A nurse is always on hand to supervise this."
T O
carehome.co.uk rating: 3.75 out of 5
"My experiences here have been positive I am more confident in myself and the things I can achieve with the love and understanding of all those around me. The permanent staff are very good. Some of the agency staff not so confident in how to treat residents because of lack of continuity the same applies to nursing staff. Overall a good place to be."
Samantha R
carehome.co.uk rating: 4 out of 5
"Food soft sometimes, asked for puree menu - still waiting. No sweet most days, cake or fruit. I bring in sweets."
Barry B
carehome.co.uk rating: 4.25 out of 5
"I have been a resident since May 2015 following an emergency operation. This newly built care home was one year old then and appeared to be running smoothly, although being on a restricted food diet myself, I was not happy with the food! Since that time there have been losses in staff and management necessitating greater use of agency. January 2017, however, many changes were made and things are gradually returning to normal due to the recruitment of good staff and management. Hopefully, the food will improve too and it will be more appetising and less repetitive."
Beryl W
carehome.co.uk rating: 4.5 out of 5
"Find the use of too many agency nurses not suitable when they come on a one-off basis. On the whole food good but needs to be warmer and more vegetables per portion. Although activities good need more for the residents."
L S
carehome.co.uk rating: 3.75 out of 5
"My husband who has now passed away stayed at Barchester Beaufort Grange for a period of respite. I must say I was very impressed with everything. The staff are lovely."
Margaret W
carehome.co.uk rating: 5 out of 5
"I visited the care home today, (06.04.16) and as always the residents were having a great time but the staff member who really sticks out for me every time I visit is the lady on Activities, she is simply one of the best activity coordinators I have ever seen, not only does she create a great program for the residents and encourage them all to join her but her utter natural enthusiasm and personality shines through and reflects on all of the residents in Beaufort Grange and simply brings out the best in every single one of them, my friend said today she is the only one that speaks to him normally and they get on like a house on fire. More people like her should be assigned in these positions and she is the best role model I have seen for a while. I hope this recognition finds her well as she deserves it. Well done, you cheered me up too! What a great woman!"
Daisy E
carehome.co.uk rating: 4.75 out of 5
Useful Guides and Information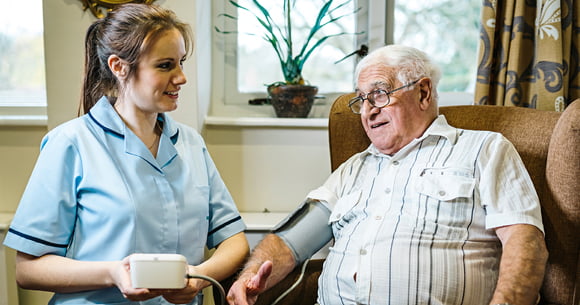 Care & Facilities
Our facilities are designed to the highest standards and the care we provide is delivered by passionate and highly-trained professionals.
Find out more about our care and facilities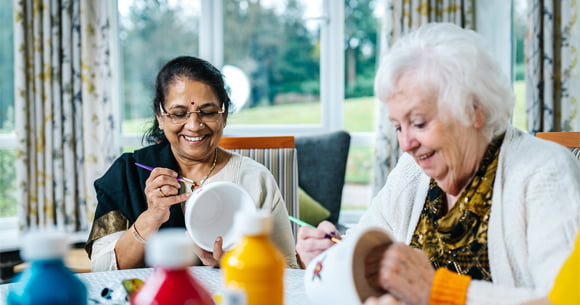 Activities & Events
Our activities programme is planned with individual tastes in mind, and residents always have the opportunity to try new and exciting things.
Find out more about our activities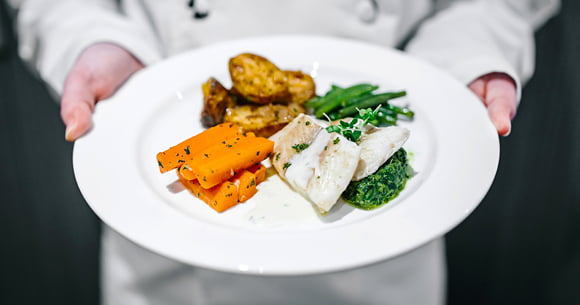 Food & Nutrition
We offer a constantly evolving menu that caters to the tastes and dietary requirements of those we support.
Find out more about our food & nutrition
Your next steps to finding care
Our team are here to help you when you are ready to talk about the care and support you need. Please call our team to arrange a visit and come and take a look around our home.
Call our team
Call our team for more information about our care home and to arrange a visit. Phone lines are open 8am-8pm
Send a message
We'll be happy to answer your questions about the next steps for moving into our care home. Send us a message online
Contact us
Download a brochure
Download our brochure to find out more about life in our care home
Download brochure
Our fees and contract
We want to be as transparent as possible about how we charge for the different services we provide as well as what's included in our contract.
View typical fees
View Our Contract
Frequently Asked Questions
What types of care does Beaufort Grange Care Home offer?

Beaufort Grange Care Home offers Nursing care, Residential care, Dementia care, Respite / Short stay, Services for under 65.
22