Food at Beaufort Grange Care Home
Food and Nutrition at our home
It is essential that the people we support have access to healthy food at all times, so our fantastic catering team are always on hand to prepare tasty and nutritious cuisine. Our food is always cooked to highest standard and with residents' preferences always in mind. The importance of a balanced diet is never forgotten here, so we offer a varied menu that has something for everyone to enjoy, which you can sample below:
Stewart Sharkey
Head Chef
I have been a chef and catering manager for many years, both in England and in Italy.
My ethos is simple; I believe that the food and service we provide should be on client-driven, with the emphasis on a healthy and balanced diet based on their likes and dislikes, not ours.
I recently joined Barchester and am very much looking forward to encouraging my team to strive to the best and by doing so improve the daily lives of our most important asset... our residents.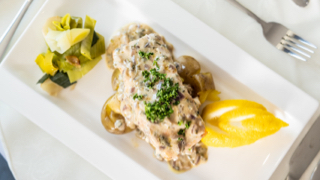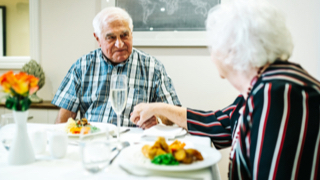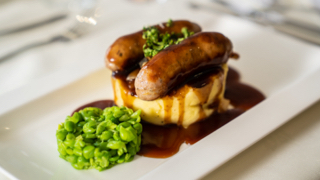 Dietary requirements
For residents who have difficulties swallowing, we modify the menu of the day so that the dishes are more palatable for them. To support our chefs in producing these dishes, our hospitality team and our Chef Academy organise theory and practical workshops. The chefs work with the chef trainer to prepare tasty, modified meals safely and according to IDDSI frame work. This encourages residents to eat and enjoy their food. All our chefs have been trained in IDDSI food descriptors.
Attracting top chefs
Our chefs are recruited on the basis of an interview with the regional hospitality support team and the manager of the home. Selection also involves a practical element, where potential chefs are asked to cook for and meet a panel of people living in the home. Chefs take their job extremely seriously and the annual Barchester Chef Competition sees our chefs battle it out in regional heats and then at a national final for the accolade of 'Barchester's Chef of the Year'.