What our families say: Bamfield Lodge Care Home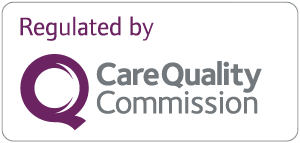 "I have not seen my mother as happy as she is now. The staff are always there ready to assist and help her whenever she needs them. She really enjoys all the activities. As a family, the pressure has been lifted from us because we know she is being well cared for."
K P
carehome.co.uk rating: 4.5 out of 5
"I cannot praise or recommend this home highly enough. Mum has been at the home for over 12 months and is happy and contented this is due to the facilities, all the staff and the activities provided which mum so enjoys. The staff are excellent, polite, friendly and nothing is too much trouble for them and mum herself sings their praises. As a family, we are so happy that Mum is being so well cared for at this home."
Gary W
carehome.co.uk rating: 4.75 out of 5
"I am a friend of one of the service users and have experienced very friendly and caring staff, nothing is ever too much trouble. Overall an extremely relaxed and caring home. Would definitely recommend this home to family and friends."
Melissa B
carehome.co.uk rating: 3.75 out of 5
"The staff and especially the nursing staff are excellent. They are caring and extremely compassionate. The father recently passed and the care he received was excellent. We were informed of any changes they always answered our questions. The compassion they showed was outstanding. There is nothing negative about Bamfield Lodge I would strongly recommend it, it is high class. My mother is also a resident there and the staff have been so caring towards her. They are all so calm, the way they talk to her is with the utmost dignity. They are caring towards family members and nothing is too much trouble. I know my mum is having the best care. Thank you to each one of you."
Helen G
carehome.co.uk rating: 5 out of 5
"Thank you for the continued excellent care of my father. I am especially pleased that there is now a Covid-secure heated pod, where visiting can continue to take place despite the current Covid-19 situation. I am very happy with all aspects of my father's care and am lucky that it is not far from where I live, again making visiting easy."
Davina B
carehome.co.uk rating: 5 out of 5
"Mum has just arrived today and is settling in for some respite after a long period of time in hospital. We are so reassured from all your support and attention so far that we have made the right choice. Sorry, we can't comment on the food or activities but they sound great. Thank you again to everybody."
M R
carehome.co.uk rating: 5 out of 5
"I find it's very clean, staff are very polite and helpful."
G L
carehome.co.uk rating: 5 out of 5
"Very friendly staff. Always treated with respect. Always happy to answer our questions. We are happy that Mum has settled in well in this lovely home."
Rosina N
carehome.co.uk rating: 5 out of 5
"My mother-in-law stayed here for 3 weeks, she wasn't coping very well during lockdown. The staff here are amazing and gave 100% during turbulent times, they helped her get on track taking her medication correctly, eating good food, helping her get in a routine of daily life, which she had slipped out of. Overall she had a good stay and was well looked after."
Debbie B
carehome.co.uk rating: 4.33 out of 5
"This care home operates at a very high standard! The home itself gives a feeling of calm and a relaxed atmosphere, whilst being very clean and very homely. The staff from top to toe were all very friendly and caring but above all very professional. I feel confident my husband is receiving a very high level of care."
D J
carehome.co.uk rating: 5 out of 5
"All the staff are so professional and caring. Recently moved my dad here after respite care in 2 other homes. The care is 100% better than anywhere he has previously been. I feel lucky to have been able to get my dad here. The staff don't just do a job they actually really care about the residents."
K G
carehome.co.uk rating: 5 out of 5
"I do not live in the area and have not seen mum for approx 6 months. I rang and was accommodated for immediately. Mum looks more content than I have seen her look for a long time. Staff are friendly and welcoming and my mind is at ease."
M C
carehome.co.uk rating: 4.92 out of 5
"During the four months mum has been at Bamfield Lodge, she has been treated with dignity, kindness and respect by all staff. I have been kept fully informed of mum's changing condition, and every effort has been made to enable me to visit her despite the challenges of Coronavirus. Whenever I speak to staff, on the telephone or when I am visiting, I never feel rushed and always feel staff are willing to talk to me for as long as I need."
Joy A
carehome.co.uk rating: 4.17 out of 5
"Mum spent the final eight months of her life at Bamfield, and I shall be forever grateful for the dignity and respect she was shown and the love and care she was given. The home is clean, bright and cheerful throughout, and the facilities are excellent. The carers are so, so hard-working, yet nothing is too much trouble for any resident. Knowing how happy mum was, here, is very comforting. I would also like to thank the unseen, backroom staff without whom Bamfield could not function - cooks, cleaners etc. And the admin and management staff who are so helpful and patient with us relatives and visitors."
Rick H
carehome.co.uk rating: 4.92 out of 5
"My mum has been a resident at Bamfield Lodge Whitchurch Bristol for 4 years now she has always had excellent care and compassion shown to her during this time. However, during the lockdown, I was very worried not being able to see her every day as I had previously done the home manager and all his team have been absolutely fabulous they have looked after my mum so well they have washed and blow-dried her hair every week as the hairdresser is now unable to come in making sure she has her make up on and her jewellery every day as this is important to her my mum is in the later stages of dementia and her speech is going now but they have all done there best to make sure she's happy I call most days for updates and they always tell me how she is doing I do face time with her and have gone to the window to say hello I can honestly say the care she is getting is first-class I trust them and I am so very thankful for all the love and support they give to my mum I wish you to share this with staff."
Lyn W
carehome.co.uk rating: 4.5 out of 5
"The chefs are extremely helpful and their cooking is excellent. Special diets and needs are catered for very well. The care staff go 'the extra mile' often beyond the call of their duties. I have peace of mind now when I leave the home, knowing he is cared for and looked after."
Patricia S
carehome.co.uk rating: 5 out of 5
"I would like to commend Bamfield on the care and support they gave my grandmother particularly in the last days and weeks of her life. I witnessed compassionate and caring staff who treated my grandmother as if she was their own. Bamfield were also accommodating toward family and friends visiting in the last days. Overall I highly recommend Bamfield."
Neil A
carehome.co.uk rating: 4.33 out of 5
"My mother was well cared for during her time at Bamfield Lodge Care Home. The staff were kind and friendly towards her and attentive to her needs. The care she received during her final days was excellent and everyone did their best to make sure that she was kept as comfortable as possible."
G L
carehome.co.uk rating: 4.36 out of 5
"My family and I are very satisfied with the care my mother receives at Bamfield Lodge. She's very happy there, she's been there for nearly three years. The staff are very good and caring which leaves my family and I content in the knowledge she is being well cared for."
Lorraine S
carehome.co.uk rating: 4.17 out of 5
"Whilst the care offered to my mother-in-law is acceptable and she is happy with her room and care. I really must highlight the issue of upfront "administration fees" that are charged by Bamfield Lodge / Brighterkind. These fees represent one week's care and in our case was £980. In spite of writing directly to the CEO of Brighterkind, we are still awaiting a breakdown of what said fees represent. The terms of the Health and Social Care Act 2008 (Regulated Activities) Regulations 2014 and the Care Quality Commission (Registration) Regulations 2009 state, that care providers should be transparent in the information they provide. This includes detailing any fees, contracts and terms and conditions for people who are paying either in full or in part for the cost of their care, treatment and support and ensuring that service users know what their fees are and what they cover. I would advise prospective residents to be aware!"
Richard C
carehome.co.uk rating: 3.42 out of 5
"Care given belies the 60-bed capacity. Residents not defined by dementia or age, treated with dignity and respect. Daily activities are uplifting and stimulating. Residents are given choices of food and preferred clothing, giving a valuable sense of autonomy. Staff are very approachable at all times and any concerns are swiftly dealt with. Management are forward thinking and also very approachable and work together as a team making the home a safe, comfortable and happy environment for residents and their family who are welcome to visit at any time."
Susan T
carehome.co.uk rating: 4.67 out of 5
"Everyone is very caring and helpful."
Florence Y
carehome.co.uk rating: 4 out of 5
"From my own experience of care homes, both as an employee and also as a visitor, this is the best I have encountered! My mother has been resident here for 7 months. She was initially resistant to being ' put away' as in her mind, as with many of her generation, care homes held shadows of 'the workhouse'! On first visiting Bamfield, she was immediately impressed by the friendliness of staff, its brightness, and cleanliness. She commented positively and the idea of a grim, Victorian building under an authoritarian and repressive regime was quickly dispelled. She is happy here and well cared for. She speaks very well of the staff who cater diligently for her particular problems of dementia, anxiety attacks, limited vision which affects her sociability and her poor appetite. Mum enjoys the activities provided, particularly where music and singing are involved. All staff seem hard-working, cheerful, friendly, communicative, competent and extremely helpful in every respect."
Gerry Q
carehome.co.uk rating: 4.75 out of 5
"As a daughter, I feel Mum is in the right place. She is well looked after by some members of staff. They go out of their way (above and beyond). We have some bad days where Mum has had some agency staff on and they have not been treating her nicely which has been reported and we do hope this situation will not happen again!"
K G
carehome.co.uk rating: 3.83 out of 5
"I have been very impressed by the ambience of Bamfield. On entering, one feels in a happy place. The staff have always been relaxed and helpful to me. The rooms, both common and private, are bright and airy, and the corridors likewise. I have yet to notice any odour which might indicate the lack of attention to personal cleanliness coming from any room. The staff must be well "on the ball"! It's good to see a continuity of personnel there. I made a suggestion about assistance with eating to the new manager, and time will tell if any changes can be made in this area. I confess to being an infrequent visitor, but these are the impressions I have, and I always look forward to returning."
David
carehome.co.uk rating: 4.5 out of 5
"Positives: Friendly, approachable staff. Good looking home with lovely surroundings. About 10-12 staff I know well as they were here when Mum came here. I rely enormously on these staff for 'confidence'. This is extremely important to me as I need to know Mum's interests are paramount when I cannot visit (I try to visit every day). Negatives: Very low staff numbers here over the weekend (although this has improved of late). Huge turnover of agency staff."
Linda T
carehome.co.uk rating: 3.83 out of 5
"My father needed end of life care for cancer. He was looked after with care and compassion in a lovely setting where everyone, from management down showed him care and when he passed away, was given dignity and I was treated with care and compassion at a difficult time. I am very grateful for the care my father received whilst he was there."
Yvette G
carehome.co.uk rating: 5 out of 5
"Found my cousin very happy and pleased with her food and care. Staff were wonderful, so attentive to all patients. We also enjoyed our time with them all."
N H
carehome.co.uk rating: 5 out of 5
"Whenever I have come into the home to visit two of the residents, I have always found it to be clean, plenty of food, a warm welcome from staff and the residents always happy and singing along. But mostly I never find any smells that you seem to find in nursing homes. Long may this last and thank you to all the staff for their continued hard work."
P B
carehome.co.uk rating: 5 out of 5
"Mum has been cared for in the home for a number of years and has been well looked after. Staff appear very kind and attentive and the activities they have organised are stimulating."
M H
carehome.co.uk rating: 4.75 out of 5
"The care team always answer questions and are very caring. Activities are varied and my mother is encouraged to participate. Always a friendly face and the carers know the residents and their families."
Valerie G
carehome.co.uk rating: 4.83 out of 5
"It is one of the best homes no faults whatsoever."
Edward D
carehome.co.uk rating: 5 out of 5
"I felt the need to leave a review after a visit to Bamfield Lodge as I was so impressed. Initially, the warm reception that I received was very friendly, professional and immediately put me at ease. The home is bright, open, welcoming, spotlessly clean and has a relaxed feel to the place, homely. There is always a member of staff on hand and there seems to be a good team on board, all helping each other to achieve the best possible care experience. The carers are jolly and look happy in their roles and the residents reflect this in their demeanour. The home also has a new manager on board who seems to want the absolute best for the residents at Bamfield and is prepared to do his utmost to achieve it. There are activities planned for every day of the week and family and friends can visit and join in with the fun whenever they would like to. Visiting hours are very flexible. Overall I was really impressed and would recommend this home to my friends and family without hesitation."
Shelley G
carehome.co.uk rating: 4.5 out of 5
"Mum has been looked after extremely well and appears to be very happy there. Her safety was of the utmost importance to us as a family and this is certainly being catered for. Maybe a bit more variety of food could be looked at."
Diane P
carehome.co.uk rating: 4.33 out of 5
"When you walk into Bamfield Lodge Care Home, it's bright and airy. All the staff seem happy to work there which was a big decision as to where mum was going to live. All the staff are very helpful and friendly. There is always something going on in the afternoon for the residents."
John C
carehome.co.uk rating: 4.92 out of 5
"Pleasant surroundings and helpful staff."
A H
carehome.co.uk rating: 4 out of 5
"The level of care my mum gets is excellent. I am so happy she is at Bamfield. She is safe, happy and well cared for. The staff are amazing and look after her so well. She loves her home and always tells me how happy she is. She loves the entertainment team, they are excellent with her."
Lyn W
carehome.co.uk rating: 5 out of 5
"I have been pleased with the level of care my father has received here since he arrived just over three years ago. The carers do a fine job in what can be very difficult circumstances. It takes a special kind of person to do this job. They must be committed. Thank you."
Graham M
carehome.co.uk rating: 4.08 out of 5
"In January 2018, soon after the arrival of an interim manager at Bamfield Lodge, life really began to improve for my disabled friend. Over a period of several years, her basic care has been good, but her alert and active mind has often lacked suitable stimulation. The new manager's willingness to listen, to communicate with us and with Brighterkind and to cooperate with representatives from social services and the NHS, are having a very positive effect on my friend's general wellbeing. Niggles have been addressed promptly, then followed up, specialist technological equipment enabling greater independence, provided by the NHS, has been installed in my friend's new room, one to one visits from within and outside Bamfield Lodge are active, pre-booked theatre and shopping expeditions using a Brighterkind minibus have, and will still, take place - all now helping my friend to feel valued and loved every day. As a frequent visitor to the care home, it has been a pleasure to observe the manager interacting with residents in a cheerful, courteous, respectful and dignified manner. Seemingly, in his short time with us, he appears to have achieved more for my friend, and possibly for the residents in general, than most of his predecessors. Given longer, I'm sure this improvement would reflect favourably in the ratings I have given."
D Sheila S
carehome.co.uk rating: 3.75 out of 5
"Found the majority of the residents happy and well cared for. Beautiful surroundings and good care. All consider Bamfield Lodge their home and want to remain here for the rest of their days."
J T
carehome.co.uk rating: 4.2 out of 5
"My dad was taken into hospital. He is the carer of my mother was dementia. Benfield Lodge were quick in helping me to care for Mum for a week. Lovely staff. All the residents seem very happy. Many thanks."
Jayne B
carehome.co.uk rating: 5 out of 5
"My mum has been in Bamfield Lodge since July. In that time, she has received excellent care from the very caring and friendly staff. As a family, we feel the home ticks many boxes for the care and attention she receives."
S B
carehome.co.uk rating: 5 out of 5
"I find Bamfield Lodge Care Home is very satisfactory in all aspects. All the staff are very caring to all residents. I have no complaints about anything. I would recommend anyone that needed to be looked after to go to Bamfield. It is a very happy home. They could do with a mini bus to take residents out."
Margaret D
carehome.co.uk rating: 5 out of 5
"My mum has been here for 1 year and all the carers are very caring, take time to be with her and very friendly. The home is beautiful, lovely atmosphere, clean and tidy. The rooms are beautiful and very spacious, lovely big windows, large ensuite bathroom lovely furniture. I'd be happy to live here myself especially once the buzzer system is sorted out by the new manager. The activities are very good an the ladies who run it are perfect for the job. I'm especially pleased that members of a church come once a month to give such an uplifting service and chaplaincy available in the week."
V A
carehome.co.uk rating: 5 out of 5
"Bamfield Lodge is a lovely clean home. The level of cleanliness is very impressive. The staff are very approachable and extremely helpful and friendly. I am very pleased and happy we chose this home for my Nan."
A T
carehome.co.uk rating: 5 out of 5
"Christmas fair: this day was happy and well catered for, cake, raffle with good prizes and staff, fantastic lovely day."
J&G S
carehome.co.uk rating: 5 out of 5
"I visit Bamfield Lodge Care Home most months to help take a church service. I play the guitar to accompany the hymns we sing. I also sing solos, read from the bible, speak and pray alongside a retired minister. I have found that the residents are always well dressed and very clean. They are clearly very well cared for. The home has recently been re-decorated and the lounge where we hold our services has plenty of light and is very smart with excellent furnishings. There is also a lovely garden which the lounge and restaurant overlook. The staff are extremely caring, friendly and very accommodating. Although neither I nor any of my friends or family have received any care at this care home, I have seen and experienced enough for me to conclude that this is a very well run home and I would, therefore, have no hesitation in recommending it to anyone looking for a suitable care home in which to place a loved one. I haven't eaten the food or seen the rooms and thus cannot comment on them."
David
carehome.co.uk rating: 4 out of 5
"Everything was excellent from our first visit to when Mum moved in."
M B
carehome.co.uk rating: 5 out of 5
"Mum broke her hip on 1st July, unfortunately, this meant a 2-week stay in the hospital. During this time we became concerned about mum's general well-being, due to her dementia. I contacted Bamfield to tell them that the hospital said mum is medically fit to come home, from this point a carer from Bamfield and the management team visited mum and made sure mum was able to go back to Bamfield. If it wasn't for the carer going the extra mile, I believe mum may still be in the hospital. Excellent work - cannot thank them enough for their effort."
Anne H
carehome.co.uk rating: 4.17 out of 5
"I feel I need to let you know my mum has been in Bamfield over four years and my family and I are so pleased with the way my mum is looked after. The staff are so hardworking and care very much for the service users. The home is always spotless and smells lovely. I am always proud to bring anyone in to visit Mum."
Lorraine S
carehome.co.uk rating: 4.42 out of 5
"We visited several care homes before we chose Bamfield and we knew it was 'the one' the moment we stepped through the door. The lovely welcome we got from the receptionist to the polite, happy fand friendly 'hellos' form other staff, we knew Mum would be happy and well cared for here. We had some early issues but these were sorted quickly and efficiently by the administrator with a caring and professional approach. Thank you! We would recommend Bamfield Lodge to anyone looking for a care home for a loved one. It is wonderful and you won't be disappointed."
M G
carehome.co.uk rating: 4.5 out of 5

Read our brochure 'Life in our home. Providing care through coronavirus' for more information on how we're here to help you and your loved one.

Read brochure
Food & Nutrition
Activities & Events
Care & Facilities
What happens now?
Are you ready to discuss your individual care requirements? Pick up the phone and talk to us, book a visit to our care home or come and take a look around our facilities.
Care enquiries
New care enquiry phone lines are open 8am - 8pm
01275 821056
All other calls
Our fees and contract
We want to be as transparent as possible about how we charge for the different services we provide as well as what's included in our contract. Please click the links below to find out more about our fees and contract.
View typical fees
View Our Contract
Useful downloads
Here to help you make the right decision about your care requirements.
48478