What our families say: Atfield House Care Home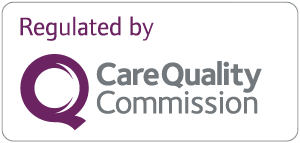 "The staff are all so kind and caring to my dad. They are also helpful and polite when I visit, offering us refreshments. For my dad's 97th Birthday they arranged for us to have time with him as a family in the lounge and provided drinks and refreshments. They are all amazing and do a wonderful job. Thank you for all you do for my dad and the care you give him."
P W
carehome.co.uk rating: 5 out of 5
"It was my Dads 97th birthday and the family visited the home. We were treated by the lovely staff at Barchester Atfield House Care Home and were allowed to use their comfortable and pleasant lounge area. We were presented with a delicious buffet and cake. My family and Dad had a fabulous day and I would like to thank, we all did, want to thank Atfield House for their time, consideration and welcome. We are happy that our father lives there."
Cheryl P
carehome.co.uk rating: 4 out of 5
"My father is a resident at the home. Yesterday was his 97th birthday, and some of my family made a celebratory visit. The staff allowed us the personal use of the lounge and laid on sandwiches and a lovely cake. We had a very pleasant visit, made possible by the wonderful staff at Atfield. Thank you very much."
Christine D
carehome.co.uk rating: 4.92 out of 5
"We are very happy with the care our mum receives. I wish we were aware of this care home sooner. Lovely staff and exceptionally clean. Mum just seems so content and actually sits with other residents rather than staying in her room alone. Keep up the good work."
Fiona C
carehome.co.uk rating: 4.92 out of 5
"I have been very satisfied with the care my father has received at Atfield. The staff are kind, caring and helpful. The home is kept very clean, and the meals are exceptional. The garden is lovely to sit in now the weather is improving. Highly recommended."
Christine D
carehome.co.uk rating: 4.08 out of 5
"My father was admitted to Atfield House back in January with mobility issues and dementia. Since being at Atfield House, both I and my mum have found the staff to be very caring, compassionate and accommodating. The lady on reception has always been very welcoming, and informative and has gone above and beyond during these difficult times. The accommodation itself is very clean and the foods on offer to the residents throughout the day are very nutritional and well presented. My mum has also been offered food whilst visiting, which I felt was very nice and not something which we expected. My dad is treated with dignity and the girls that care for him on a daily basis always try and put a smile on his face and treat him as though he were family, this is something which means a lot to me and my mum whilst we are not with him. A big thank you to all the staff for making this transition so much easier."
Helen Q
carehome.co.uk rating: 5 out of 5
"The manager and staff are very friendly and welcoming, they provide excellent care to the residents. They always go the extra mile with care and attention to residents. The home is beautifully decorated and presented and always immaculately clean. There is nothing the staff won't do to ensure the resident is cared for to the highest standard. The meals are fresh and are very good."
Eileen P
carehome.co.uk rating: 5 out of 5
"My partner is very well looked after at Ashfield House he eats well and enjoys his meals even though he has to have a special diet. He always looks clean and smart and I know the laundry works hard to achieve this. Most importantly he is relaxed and comfortable and if he is then I am happy and relaxed too. The staff are great with I'm trying to keep him engaged and amused, (Not easy). The nursing staff always listen to me if I have any questions and takes great care of him too. Thank you"
J R
carehome.co.uk rating: 4.73 out of 5
"My cousin was a resident at Atfield House for three years. During that time she was looked after extremely well. The facilities in the home are excellent, the staff are welcoming. The decor in the communal rooms are second to none. The coffee lounge was a delightful place to sit and read a newspaper. When joining my cousin for lunch I particularly enjoyed having a sherry and meeting other residents beforehand. At the end of her life, my cousin was treated with care and dignity. I cannot thank the staff enough for their help and support during this difficult time."
J T
carehome.co.uk rating: 5 out of 5
"Variety and quality of food is particularly good."
P R
carehome.co.uk rating: 4.92 out of 5
"I enjoy living here. Staff are great. I enjoy the garden. Good room and food."
M D
carehome.co.uk rating: 5 out of 5
"I have been described as 'clinically extremely vulnerable' because of a previous lung infection. I was transferred from hospital just after Christmas (2020). I have had excellent care at Atfield House and found the staff very kind and attentive. At the end of April, I am feeling well and I expect to return home quite soon. I thank all the nurses and assistants for their kindness."
J K
carehome.co.uk rating: 4.92 out of 5
"Even though my father was only in your company for a week, there was frequent contact updating us on his condition. All staff were amazing. Unfortunately he passed away but I believe this care home was the best option as they looked after him really well."
Alfio A
carehome.co.uk rating: 4.17 out of 5
"When visiting, the staff are very friendly. I felt that my mother was being well looked after."
G H
carehome.co.uk rating: 4 out of 5
"The experience of communication prior to selecting the home was very efficient, patient and flexible. I chose this home based on their CQC rating. The staff were compassionate, yet rigorous in adhering to government guidelines. The visitor's suite was a great provision alongside the efficient booking method and reminders. I was impressed with the professionalism of the nurses and their ability to communicate challenging messages and indeed with enabling last days face to face visits with all that entailed."
G Y
carehome.co.uk rating: 4.75 out of 5
"Mum has been at Atfield since August as her dementia became too bad for her to live alone and care for herself. The team at Atfield have been excellent. They are always polite and helpful. They have kept us updated on Mum's health every step of the way. On visiting Mum in the new, Covid secure visiting suite, we could see just how much her health, weight and appearance had improved. She also appeared to be very well settled, despite her initial resistance."
Ian F
carehome.co.uk rating: 5 out of 5
"I found the care and professionalism of the staff at Atfield Care Home exceptional and would rate it highly in every aspect. During these surreal times and during total lockdown my telephone enquiries were always dealt with promptly and backed up with further calls from the home providing me with detailed updates. Overall I was always given the reassurance I required. Many thanks to all."
S T
carehome.co.uk rating: 5 out of 5
"I cannot find anything wrong."
A C
carehome.co.uk rating: 5 out of 5
"Although my mum wasn't at Atfield House for long, the staff were extremely kind, professional and always put my mum's needs first. They explained everything to us in a way we were able to understand at this very difficult time, nothing was too much trouble. As a family, we feel that they made my mum's last few weeks comfortable, and they treated my mum like their own. Thank you."
C L
carehome.co.uk rating: 5 out of 5
"I like everything. The care is superb. The food is fantastic. The bedrooms are nice and bright. Nothing is too much trouble."
Ian N
carehome.co.uk rating: 5 out of 5
"The room is very comfortable also the lounge. All the staff are caring and friendly and the food is very good."
I G
carehome.co.uk rating: 4.75 out of 5
"A good visit, felt safe and well looked after."
Paul R
carehome.co.uk rating: 4 out of 5
"Lovely caring staff. Granny is very happy here. Staff make us feel welcome and appear happy and cheerful. I love the fact I can speak to Granny when I ring the home. One thing to recommend would be online meetings/zoom/facetime? if possible. We looked at many care homes and are very satisfied that this one is the best for granny."
Stuart H
carehome.co.uk rating: 5 out of 5
"I am constantly overwhelmed by the love and care shown to my mum. She has been a resident for six years, and it is a testament to the people at Atfield that she continues to thrive. Thank you."
T M
carehome.co.uk rating: 5 out of 5
"I would tell anybody about the nursing team as it is very nice. I would like to go there myself. Staff very good and nice. It is run very well."
L M
carehome.co.uk rating: 4.75 out of 5
"Very nice view. Good food. Very pleasant staff. I can't fault anything."
Lois H
carehome.co.uk rating: 5 out of 5
"I like living here. The staff are very nice. happy with the food."
Jean C
carehome.co.uk rating: 5 out of 5
"Our cousin was admitted to Atfield House, initially for respite care, followed, after two months, by full-time care. From the very first day of admission, Atfield House has provided respectful and safe primary care and support for our cousin, whilst also ensuring that our family were warmly welcomed by all staff, and kept informed of her condition on a regular basis. Additionally, we were encouraged to communicate with the care home as often as we wished. At all times our calls have been dealt with promptly and with a friendly approach. The team at Atfield House have always informed the family of any changes to our cousin's condition and provided reassurance at all times. As we live some distance away from London, this approach has always been very reassuring for the family. Our cousin is supported 24/7 by the care home staff and has all her medical and social needs met. We have no hesitation in recommending Atfield House to any family in a similar situation."
G M
carehome.co.uk rating: 4.75 out of 5
"I cannot speak highly enough of the quality of care and facilities afforded by the staff and facilities at Atfield House. Four years ago they cared for my father who was suffering from dementia for a period of over a year. He couldn't have been better looked after. My mother, too, has been an Atfield resident since February 2018 and has received a similar quality of care. Since the start of the lockdown, with the widespread anxiety of COVID-19 in care homes nationally, I and my family have been reassured by the knowledge that she is in the best possible hands. The professionalism and dedication of the staff during this fraught period has been heartwarming and awe-inspiring. We are hugely appreciative of them."
Chris B
carehome.co.uk rating: 4.58 out of 5
"Mum became unable to look after herself a couple of years ago and so the difficult task of considering where she should live began. Fortunately, we discovered Atfield House locally to where I live and after an initial trial period, Mum has lived there ever since. She lived alone for over 20 years but the home has been exceptional in including her with staff and other residents. She loves the staff without exception, she loves the food she is provided with and has made several very good friends. During the current COVID-19 lockdown period the home has continued to care in every possible way. We were allowed our first visit in 3 months this week, and the home's organisation of this is further proof of the exceptional skills and care the staff and management provide. I am so grateful to have found, in my opinion, the perfect home for Mum, thank you Atfield House!"
Neil H
carehome.co.uk rating: 4.92 out of 5
"My aunt spent the last month of her life here, having been transferred from Clayponds Hospital. Because of Covid-19 it was not possible to visit her but I phoned regularly and every time I was greeted very helpfully and spoke to someone who was fully informed about my aunt's health. On her last day I was allowed to visit and spend my aunt's last moments with her. That was the first time I saw inside the home and was so impressed! Beautiful rooms, immaculately clean and, most importantly, every member of staff I met was so very caring. Very happy that my aunt ended her life here and very grateful to all the staff."
Noreen C
carehome.co.uk rating: 4.08 out of 5
"My Mum had two happy years at Atfield House and passed away peacefully in June 2019. Staff are hardworking, caring, kind, friendly and professional. They treated Mum with dignity, respect and politeness, always sensitive to her individual needs. Her room was comfortable with an ensuite. Mum felt safe and I had peace of mind. I was consulted on changing health issues and care plan, contacted immediately if necessary. Nurses and carers were supportive, helpful and understanding. GP visits, physiotherapist twice weekly, podiatrist regularly. The Manager is helpful and approachable with an open door policy, concerns and problems dealt with promptly. Facilities are clean, tidy and well kept, dining room with good menus, looking out onto a lovely garden. Hairdressing salon on site. Daily activities, musical and seasonal events during the year. Atfield House offers a welcoming happy 'home from home' with excellent quality care, the only place I trusted to care for my dear Mum. I am so grateful for all they did."
M B
carehome.co.uk rating: 5 out of 5
"I went to see Atfield House on an open day; purely by chance. I was very pleased I went and impressed by the appearance and decor throughout. The management has been very helpful and supportive throughout. My mother is a resident there, and I believe they have looked after her well."
M R
carehome.co.uk rating: 4.67 out of 5
"Lovely facility, bright, clean and welcoming. The staff were lovely - friendly, patient and caring. Meals were very nice with multiple choice. Really liked the choice of the formal dining room which overlooked beautiful gardens. The drop-in cafe was a great place to sit and read the paper in quiet, tasteful surroundings - a lovely space to entertain visitors."
D M
carehome.co.uk rating: 4.75 out of 5
"I have visited Atfield House Care Home in Isleworth many times and have always been greeted with smiles, enthusiasm and care from all the staff. This care home is extremely well organised and beautifully furnished and cared for. My son recently played the piano for the residents who were delighted to singalong. We made no charge for this particular performance, as both he and I are so impressed with the work they do. I thoroughly recommend this care home to anyone and maybe one day I will be a resident."
Pauline L
carehome.co.uk rating: 5 out of 5
"My mother was admitted in November 2018 and throughout her four months there until her death. I have nothing but praise for this care home. The staff and management are so caring and made this very difficult time a lot easier to bear."
Terrie G
carehome.co.uk rating: 4.67 out of 5
"Excellent. My mother has been in 8 different homes for respite and 1 permanent care. She is very happy here and I have peace of mind, especially when I am away knowing that she is happy, well fed and cared for. The staff are well trained, loving and encouraging. Everyone works as a team including management. Residents have access to a TV room, a lounge/dining area with weekly entertainment and a quiet room. The meals are freshly cooked, varied quality menus with options. The Manager has an open door policy and encourages relatives/residents to approach her as soon as they have an issue so that she can investigate and action immediately rather than wait until problems escalate resulting in disgruntled residents and relatives which sadly has a negative effect on others. Our friends are very impressed with the high quality of staff and meals and comment that the residents look happy and well cared for in this Home. They have also noticed a positive change in my mother in this Home."
Yvonne D
carehome.co.uk rating: 5 out of 5
"My Mum enjoys many activities at Atfield House. She has a comfortable ensuite bedroom and is looked after by attentive and dedicated carers - all of whom have an amazing work ethic. Full-time nurses and an on-demand doctor, keeps my Mum safe and healthy. Delicious food, hot and cold drinks - friendly cooks and waiting staff in the immaculate dining room. There is a free laundry service, manicure, pedicure, massage and hairdressing is available at a cost. My Mum is happy - I am happy."
K H
carehome.co.uk rating: 4.08 out of 5
"My husband was in the care of Atfield House staff during the last 7 months of his life. Throughout this time he received gentle, professional attention, in immaculately clean and pleasant surroundings. The staff seemed well trained and blessed with a sense of humour appropriate to the occasion."
M E
carehome.co.uk rating: 4.58 out of 5
"As an older (89 year old) I am treated with love and respect by the whole team. When I needed a shower, the member of staff showed care and consideration (I have a catheter) in washing and drying head to toes. She showed sensitivity and care in dealing with private parts, and left me feeling totally refreshed. I look forward to the next treatment. This attitude also shows with medication, meals and snacks. Not cheap, but excellent value."
Arthur S
carehome.co.uk rating: 4.92 out of 5
"This is my true statement about Atfield House. I have not been in any other care home and I hope I never have to."
E W
carehome.co.uk rating: 4.75 out of 5
"My father has settled quite well, having lived with me for 4 years. This was a very big step. Four spells in hospital left him frailer and in need of 24/7 care. He has had to realise that it cannot be home from home. The staff have been very kind and friendly, not only to dad but to all visitors as well."
E D
carehome.co.uk rating: 4.17 out of 5
"My husband has settled in very well at Atfield House. He is well cared for by a dedicated team of staff who are caring, attentive and cheerful. He is well fed, comfortable, safe and contented."
C C
carehome.co.uk rating: 4.67 out of 5
"My mother spent the final three and a half months of her life at Atfield House when she was bedridden and in need of constant care. Staff took extremely good care of her, unfailingly kind, caring, and concerned to ensure she was comfortable and not in any distress. Nurses, carers, support staff, and management were of the highest standard and nothing was too much trouble. I cannot praise Atfield highly enough for their care of my mother, and their kind and welcoming attitude to family members. The home itself is well-staffed and well-maintained, welcoming, calm and caring."
Sue K
carehome.co.uk rating: 4.17 out of 5
"We urgently had to find a new home for my 94-year-old mother as the hospital were discharging her after her op on her femur bone. Following our visit, the Home Manager, Deputy Manager and Receptionist acted promptly and professionally in liaising with the hospital staff and ambulance transport which resulted in a smooth transition on the day. Amazingly, my mother settled into the home immediately and feels secure and happy here. There is a welcoming and cheerful atmosphere and everyone works as one team! Nothing is too much trouble and I was impressed with the honest and thorough assessment that was done prior to my mother being admitted which meant she went into the appropriate unit. Staff handle her sundown syndromes with such reassurance, patience and love. Action is taken immediately if there is any concern and the GP is called. Overall, we are so relieved and pleased to see Mum so settled and happy. This is a top class home with no unpleasant smells and excellently managed."
Yvonne D
carehome.co.uk rating: 5 out of 5
"Thanks to management and every member of staff and the beautiful way the building is kept, it is such a lovely place to be. The standard of food is exceptional and covers such a variety. Staff make you feel as important as the residents to whom they give such wonderful care and time. They say 'there's no place like home', certainly Atfield is the next best thing."
J A
carehome.co.uk rating: 4.92 out of 5
"We found the home very accommodating staff couldn't do enough for us. My mum well cared for. A very clean homely environment. If I needed to go into a home it would be Atfield House hopefully."
Ann J
carehome.co.uk rating: 5 out of 5
"Barchester Atfield House Care Home has provided superb care for my elderly friend over these last two and a half years. She was very happy to move to Barchester Atfield House Care Home once her husband passed away and felt loved and cared for. I was hugely impressed with the high standards of cleanliness, décor, food, general provision and access to nurses and carers. Clearly Barchester Atfield House Care Home is a well-run and well-managed facility with a great team of staff."
Anne-Louise D
carehome.co.uk rating: 5 out of 5
"I find Atfield House provides a clean, pleasant, safe and welcoming environment. All staff I have dealings with are engaging and helpful. Atfield House is fortunate to have many exceptional members of staff. Those I have regular dealings with have consistently proven themselves to be professional, competent and compassionate. There is a clear management structure and I find the manager open, friendly and welcoming. They invite feedback and deal with queries promptly. The food is very good quality and I know my father, who has cognitive impairment and other serious issues, is well cared for."
Alan M
carehome.co.uk rating: 4.42 out of 5
"I couldn't have asked for a more understanding, compassionate and appropriate care home for my mother who had Alzheimer's and dementia. The staff were very well trained and brought companionship as well as very high standards of care to my mum whose behaviour and state of mind became calmer within a couple of weeks and her individual needs we very well met."
Gillian W
carehome.co.uk rating: 4.67 out of 5
"The care home is welcoming, offering a safe and clean environment with staff available to help with any concerns I have. My father has a very good level of personal care. His care needs are high, but the staff are always there to help. My father's health problems are dealt with promptly and I am informed of any problems. It is reassuring to know my father is being looked after and helped in all aspects of his daily life with dignity and respect."
L E
carehome.co.uk rating: 4.17 out of 5
"We needed a nursing home for my mother and residential for my father, somewhere they could be together. Atfield House Care Home provided rooms opposite each other and with the facilities we required. The management and staff were extremely friendly and helpful in getting my parents installed, comfortable and looked after them brilliantly throughout their time there. They had a pragmatic, relaxed but attentive style which was a breath of fresh air after my mother's terrible four months in the hospital. The staff ensured the transition was made as smooth as possible which was vital for my father who was very uncomfortable about being "stuck away in a home" but who came round very quickly to enjoy himself once he realised that all his entrenched routines would be able to be continued at the home, including newspapers in the morning, a beer with the 6 o'clock news and wine with his dinner. My mother's sudden death was handled with extreme sensitivity and kindness. We are extremely grateful."
Jacky R
carehome.co.uk rating: 4 out of 5
"When I reflect on the past 16 months that my dear mum was a resident of Atfield House, I struggle to find fault with her care. There is no such thing as the perfect care home, but Atfield House is about as close as you will find. The home is well run with exceptionally good staff, I went there frequently and always made to feel welcome. It was mum;s home and I was therefore encouraged to treat it as my own too, My mum's complex needs were extremely well met, she was lovingly nursed and cared for, clean, well nourished, happy and contented. Staff were attentive to any changed in her condition and acted accordingly. I was not only impressed by the standard of care given to my mother, but also by how other residents were cared for with dignity and respect. If you are considering Atfield House for your loved one, I cannot recommend it highly enough."
Julie R
carehome.co.uk rating: 4.83 out of 5
"Atfield House has provided a caring, friendly and safe environment for my mother over the last eleven months. The staff are attentive and compassionate. Always helpful and willing to assist. I would recommend this particular care home."
Gill M
carehome.co.uk rating: 4.75 out of 5
"My uncle was a resident in Atfield House's Memory Lane wing for just under two years as he suffered from Dementia. During his active life he had relished his independence and he would have considered a care home in old age only as a last resort. Atfield House, however, proved to be a successful move for him. The staff got to know him as an individual and treated him as such, and at all times with great respect and courtesy. He enjoyed his food and loved the variety of meals available in the restaurant. He was safe, cared for and had access, if he wanted it, to various forms of stimulation in the form of activities some of which were designed specifically to meet his interests. Staff were always welcoming, sensitive and helpful to me and always seemed to know who I was. I am grateful for the care they provided for my uncle and I would not hesitate to recommend Atfield House to anyone looking for a home where they can feel sure their relative is well looked after."
Eleanor P
carehome.co.uk rating: 4.5 out of 5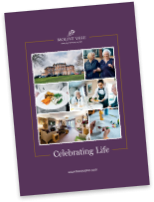 Read our brochure 'Providing great quality care and wellbeing' for more information on how we're here to help you and your loved one.
Read brochure
Food & Nutrition
Activities & Events
Care & Facilities
What happens now?
Are you ready to discuss your individual care requirements? Pick up the phone and talk to us, book a visit to our care home or come and take a look around our facilities.
Care enquiries
New care enquiry phone lines are open 8am-8pm
020 8003 1745
All other calls
Our fees and contract
We want to be as transparent as possible about how we charge for the different services we provide as well as what's included in our contract. Please click the links below to find out more about our fees and contract.
View typical fees
View Our Contract
Useful downloads
Here to help you make the right decision about your care requirements.
17