What our families say: Ashcombe House Care Home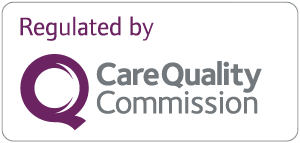 "As with many elderly people, my mum didn't want to go into a care home. However due to a number of illnesses that caused her to require 24-hour care/nursing we needed to find somewhere for her. She has been a resident of Ashcombe House for around 7-8 weeks now and she has settled in very well. The home is very well furnished with modern decor and very clean. The staff are friendly and helpful and genuinely care about the well-being of the residents. The food is also amazing. I have been there when lunch or dinner is being served and it's very appetizing. They also have tea and homemade cake in the afternoon. It has taken a lot of stress and worry away knowing that mum is being so well cared for both medically and personally."
trim( local.qry_r.review_person_screen )
carehome.co.uk rating: 4.67 out of 5
"My mother has been looked after by the manager and the team for the last 3 years. They all went out of their way to make her last few years enjoyable, we were all looked after when we visited and with 5 siblings we were there a lot. Mum passed away yesterday (4th) peacefully and in her sleep, all of the staff went out of their way to ensure we were there as much as we wanted to be."
John W
carehome.co.uk rating: 4.5 out of 5
"Mum has been in Ashcombe's care for the last nine months and is being looked after extremely well. All of the staff are so kind and the home is very caring and well run. The manager keeps a very tight ship and is herself very approachable and kind too. Ashcombe is spotlessly clean and very welcoming with lovely furnishings throughout. I have already recommended Ashcombe to several friends who have elderly parents too."
Sue B
carehome.co.uk rating: 4.92 out of 5
"Mum has been a resident at Barchester Ashcombe House since September 2017. I have the highest respect for all the extremely supportive and hard-working carers and staff who look after her. They are so loving and caring towards my mum. The activities coordinator keeps me updated with regular photos of Mum. Mum has just celebrated her 100th birthday and all the wonderful carers and staff, especially the activities coordinator, made Mum's day so special for her and the food created by the head chef was superb. Huge thank you to everyone."
Sally G
carehome.co.uk rating: 4.92 out of 5
"Ashcombe House has looked after me impeccably during a very difficult time for me."
J C
carehome.co.uk rating: 4.75 out of 5
"My aunt tells me the staff cannot do enough for her and everything is perfect and clean. When I visit my aunt in the hub it is well organised and the staff are friendly and make you feel very welcome. Lovely."
S S
carehome.co.uk rating: 5 out of 5
"Before Covid-19 every time, I visited my friend I felt very welcome. Always an opportunity to have a cup of tea while we chatted. My impression of residents care has been very positive, caring, helpful and professional. This week I say my friend in the Pod and even there I could have a cup of tea, very nice. I found the management helpful and accommodating when I asked for an appointment. My friend has often said that she is happy there."
P P
carehome.co.uk rating: 4.64 out of 5
"The staff are very friendly and treat residents with dignity and a caring attitude. Things have been extremely difficult this last year. My father is well looked after and is encouraged to join in the activities and engage with other residents. He certainly was not happy to do this when he first became a resident. He is happy in his surroundings. Thanks to all."
S P
carehome.co.uk rating: 4.42 out of 5
"Both my mother and father resided at Ashcombe House Care home for a considerable time. Whilst there, they were looked after with loving care and dignity. I would not hesitate to recommend this home."
Neil S
carehome.co.uk rating: 4.33 out of 5
"Myself and sister who regularly visited our father in Ashcombe House Care Home, found Dad always to be cared for with the highest respect. The manager and her team of nurses and carers were all very good. Thank you so much; we shall always remember what you did for poor Dad. If he was still with us all now, he would say what a marvellous job they all did for him. Many thanks."
R D
carehome.co.uk rating: 5 out of 5
"A most caring home. They cannot do enough for you. Lovely carers and staff."
H H
carehome.co.uk rating: 4.92 out of 5
"The staff are very accommodating, helpful and kind. They have made my parents feel cared for and secure."
Joanne B
carehome.co.uk rating: 4.17 out of 5
"My father was a resident at Ashcombe House for some years. In that time, he was treated as we'd say 'like one of our own'. The love and support shown by the staff was heartfelt and constant. There were difficult times for my father, times when he wanted to go home, however, the wonderful staff were empathetic to his feelings and did their best to console him. Thank you, he died without his blood family but I take great comfort from knowing he died with you all there."
M C
carehome.co.uk rating: 4.75 out of 5
"My husband was sent to Ashcombe House for respite. They certainly looked after him well, even in his angry moments. Medication was sorted and his anger subsided, they were very thorough all the time he was at the home, they got him walking with a frame and he now is at home due to their care. Due to COVID, never entered the home, but my husband said it was lovely and he really enjoyed the food."
Janice C
carehome.co.uk rating: 4.42 out of 5
"My mother came to Ashcombe in November 2019, all the staff are very friendly, offering visitors refreshments and the carers work in a professional manner. Before lockdown, I had been a frequent visitor to see my mum, and I noticed that all the staff at Ashcombe House work together as a team, which I am sure helped enormously when lockdown occurred in March 2020. The carers and the entertainment organiser have kept me informed with the care of my mother by text or by video phone which was lovely to "see my mum", the office staff and the manager have telephoned with updates too. Now that visits in the garden are allowed with social distancing etc, it is so lovely to see that my mother had been looked after so well. I was told that there hadn't been any residents who were infected with the virus, everybody has worked extremely well together during a very tough time."
G H
carehome.co.uk rating: 4.42 out of 5
"My father has been a resident at Ashcombe House for five years. He has always been treated with respect and kindness from all the staff. He feels secure and is very happy with his care. A big thank you from all the family to everyone involved with his care."
S P
carehome.co.uk rating: 4.92 out of 5
"My dad was transferred to Ashcombe House after a stay in the hospital. I was contacted by the care home manager before he went, she phoned to find out about him and his family life before his fall and hospital stays. I thought this was lovely and very personal. My dad was unable to come home, due to risks of falls, he stayed at Ashcombe House for rehabilitation, they helped him improve so much. The staff were all very friendly and helpful. It was so nice to know my dad was being looked after so well. The communication we received was brilliant. As my dad's stay was during lockdown and covid19, they arranged for video phone calls, which was nice as we had not seen my dad for 2-months. We also then had social distance visits, which were very well organised. Ashcombe House made a bad situation bearable for my dad and us as a family. Thank you for this."
K C
carehome.co.uk rating: 4.82 out of 5
"The staff here are very good. I cannot praise them enough, especially during the pandemic. Nothing has been too much for them they have made things bearable during the lockdown and I thank them all."
N P
carehome.co.uk rating: 4 out of 5
"My mother-in-law became a resident in November 2019. Since she has been there she states she has been cared for to a very high standard. On our visits to her, we have found the staff efficient, caring and very helpful, nothing is to much trouble. During the current crisis, the home have kept us updated with what has been going on in the home. We were able to visit for the first time since lockdown on the 10th of July. We were made welcome and given instructions as to how the visit was to be conducted (it took place in the garden as the home still have a strict lockdown policy)."
Christopher C
carehome.co.uk rating: 5 out of 5
"Food excellent, staff cheerful and friendly. Nice garden and patio to meet other residents to do quizzes and games."
Michael C
carehome.co.uk rating: 4.08 out of 5
"Each time I visit, I get a nice welcome; always get an offer of refreshments. Nice friendly staff. Also knowing that my dad is really well looked after."
D H
carehome.co.uk rating: 5 out of 5
"Christmas was lovely, the home made a special effort. The decorations looked nice and they had some great acts attend the home."
J B
carehome.co.uk rating: 3.92 out of 5
"While the food at Ashcombe House has always been good, the new chef (appointed in December 2019) is producing menus of a quality and variety that is superlative. Even my mother, who has never, ever, been interested in food, is now really appreciating the meals. Our photographs of the dishes are presented to friends to make them envious!"
Steve Havers
carehome.co.uk rating: 4.83 out of 5
"Most of the staff are very friendly to residents and relatives. Management is very helpful. Room is quite small."
V N
carehome.co.uk rating: 4.67 out of 5
"My Mum has been in Ashcombe House for less than two weeks and is settling really well. I am most impressed by the love and care she has received from all the staff. Nothing is too much trouble for them. My Mum needs a lot of care during the night and she is really appreciating the fact that the staff are there for her and that they will make her a cup of tea. She says "this is the best cup of tea I have"! She said to my friend "I could have stayed at home and had carers, but they couldn't have been there in the night""
M S
carehome.co.uk rating: 4.58 out of 5
"Ashcombe Care Home look after all the residents with a high level of care. The management and carers are all lovely and approachable. My father came into Ashcombe straight from the hospital as end of life and two years later he is still here, now aged 99. I truly believe the care he has received has saved his life. I cannot thank Ashcombe enough for his care."
Linda H
carehome.co.uk rating: 4.83 out of 5
"Very friendly staff. Comfortable room. Good food."
L W
carehome.co.uk rating: 4.58 out of 5
"Very pleasant good home. Everyone is pleasant and helpful. I enjoy the baking club, making articles, especially cards and some quizzes. Food is good generally and nicely served."
M M
carehome.co.uk rating: 4.83 out of 5
"Very lovely. I like the staff. The food is very good. My room is very nice. I enjoy outings."
Freda B
carehome.co.uk rating: 4.83 out of 5
"The staff at the home are always very friendly and caring. Grandad has the opportunity to go on days out regularly. The portions at mealtimes could be bigger. Nan and Grandad always look nice and clean. Overall we are very pleased with the level of care at the home."
R S
carehome.co.uk rating: 3.83 out of 5
"A year after my original post, my positive impression of Ashcombe House has been maintained or even enhanced. My mother continues to be well cared for, is comfortable and well-fed. The Home's personnel – whether the team of carers and nurses, office or support staff – are all very friendly, amusing and approachable. Visitors are welcomed: the ready availability of hot drinks and cakes is much appreciated and the varying decorations in recognition of specific celebrations are a delight. As a relative of a resident I am more than content – thank you all."
S H
carehome.co.uk rating: 4.67 out of 5
"The home is well supported. The staff are brilliant and very caring. My father is very comfortable even though he rarely joins in activities. His choice!"
Shirley P
carehome.co.uk rating: 4.5 out of 5
"The staff at Ashcombe House are very welcoming. They make everyone feel at home. They are very patient with my mum and she always says how lovely they are. We feel very happy to leave her here and confident she is very well looked after."
M J
carehome.co.uk rating: 4.25 out of 5
"Very comfortable pleasant home. Staff are very kind and pleasant to talk to. Home is kept very clean and tidy and the room is very comfortable."
M M
carehome.co.uk rating: 4.5 out of 5
"This was my first experience of a nursing home but from the time my mother-in-law was taken in, everything was made welcoming, both for her and her family. The staff immediately made themselves known to us and were particularly helpful with my father-in-law, helping him come to terms with what was going on. He did struggle a bit with understanding some aspects (financial, staff accents) but this was dealt with very well by the management/administration. All in all a lovely, caring place."
J E
carehome.co.uk rating: 4.33 out of 5
"Ashcombe House is a small nursing home and as such, was well suited to my mother's needs. The location, with good transport links, meant that my elderly father was able to visit easily. The care at the home has been excellent and we have particularly appreciated the additional support to my father. Although my mother was only a resident for about two weeks, she was immediately 'at home' and settled. The friendliness of the staff, their courtesy and consideration have all made this a good experience for our family. We warmly recommend Ashcombe House."
M B
carehome.co.uk rating: 4.17 out of 5
"Very friendly staff. Lots to keep residents amused. Food was brilliant. Dad had such a laugh with all (and they all loved him)."
Anthony L
carehome.co.uk rating: 4.75 out of 5
"I am very happy here and I could not have chosen a better place to make my home."
M J
carehome.co.uk rating: 5 out of 5
"I visit my dear sister in law for three days at a time every three months. I live in London so cannot visit as often as I would like to. As I don't pay the bill, I do not know if it is value for money! The only reservation I have is the small eating area upstairs - when you have a few wheelchairs you cannot move, sometimes you have people who would like to leave the room before others are ready but can't."
Sheila F
carehome.co.uk rating: 4.5 out of 5
"The carers really do care about the residents at Ashcombe House. They work together well as a team and respect their management. Activities are good, the organiser is enthusiastic. Perhaps more activities at the weekend would be nice?"
G H
carehome.co.uk rating: 4.33 out of 5
"I came to visit my nan twice over the bank holiday weekend and the new look of the home is amazing! everyone at the home was really friendly it feels like a much warmer and more welcoming place since I last visited which was before the changes. Me, my kids and my partner had some of the birthday cake and the cake at reception and they were amazing also lunch looked very yummy too and the chef even walked past my son playing in reception as we were about to leave and gave him an ice lolly which I thought was lovely so thank you to all for a great visit"
Wendy S
carehome.co.uk rating: 3.83 out of 5
"Patient and very friendly staff. Adaptable to needs. Nothing is too much trouble."
M W
carehome.co.uk rating: 4.5 out of 5
"The management and staff are excellent. Very helpful and caring."
Celia H
carehome.co.uk rating: 5 out of 5
"The family are so grateful to all of the staff whilst my wife's father was admitted in November 2017. All the staff were extremely helpful, dedicated and caring to him. We would like to thank them all for their dedication in seeing to his needs, especially in the last month that he was there, keeping us informed of his condition of the period of his illness that lead to his passing away. The bouquet of flowers we received on behalf of the family from them was totally unexpected but appreciated by us all. I would like to close by saying a very big thank you to you all, thank you, please let all the staff know how much we appreciated their dedicated work for the year that he was with them. We would certainly recommend them to others who we know who are looking for a home for a relative who is in needs of a facility in the area."
Malcolm
carehome.co.uk rating: 4.58 out of 5
"My mother in law looks well and the home looks very clean, well managed. the staff are friendly and always there to help. The furniture is nice and comfortable. All is really good in here, the garden is well kept. It makes me happy that my mother in law is in THIS home."
Gabriella P
carehome.co.uk rating: 4.67 out of 5
"Staff are excellent, helpful and very friendly. All care queries are handled efficiently. Very happy with the care provided."
R M
carehome.co.uk rating: 4.33 out of 5
"It is a great responsibility finding a good home for an aged parent and we visited a number of homes, using the simple criterion 'would we like to live there ourselves?' The unannounced visits to Ashcombe House suggested that my mother should be comfortable and well looked after here. Our impressions were that it was a very friendly place with a small 'homely' feel. It has lived up to our expectations."
S H
carehome.co.uk rating: 4.25 out of 5
"Ashcombe House is a very friendly care home. The staff are all very positive and treat the residents with compassion and dignity. The refurbishment scheme has been very welcome and the home has a much more modern perspective and has lost that tired look. Activities at the home will be enhanced once the new minibus is in place and residents are able to visit love venues."
S P
carehome.co.uk rating: 4 out of 5
"I would like to thank your company for running a wonderful care home and staff couldn't do more for one's needs, care and comfort. Thank you."
Eric R
carehome.co.uk rating: 4.5 out of 5
"My stay was a pleasant one. The staff were kind and the residents were very pleasant. The food was nice and plenty of it."
Ronald U
carehome.co.uk rating: 5 out of 5
"The staff were very kind and helpful. The atmosphere was very relaxed and cheerful. I was treated with respect by all the carers."
Lilian W
carehome.co.uk rating: 4.58 out of 5
"Since I arrived here in March I have been very well looked after and cared for. The carers have been very kind and helpful. My bedroom is comfortable and the food is good. I have no complaints about the way I am treated."
Margaret M
carehome.co.uk rating: 4.92 out of 5
"Barchester Ashcombe House Care Home is a very friendly care home. Each resident is looked after so well in a patient and caring attitude. The building is well looked after and kept clean and tidy. The carers are lovely and work hard. Activities are laid on each day encouraging the residents to join in. The manager is very approachable and easy to talk to. I would recommend this care home to anyone who is looking for a care home."
Linda H
carehome.co.uk rating: 4.92 out of 5
"My mother aged 94 suddenly became unwell so came to live with me, within two weeks it became apparent that I was unable to cope and mother needed hospitalisation. After several weeks I had to look for a nursing home. Ashcombe House has been the best choice I could ever have made. It is small and friendly and the manager has been amazing in helping mum to settle in. All the staff from the chef to maintenance feel like part of the family looking after mum. I can visit and go home confident in the knowledge she is safe and cared for."
Elaine C
carehome.co.uk rating: 4.5 out of 5
"Mum was very reluctant to give up her independence and leave her home. However, she very quickly settled in at Barchester Ashcombe House Care Home: the staff are very caring, attentive and made her feel immediately welcome. There are activities to keep her occupied and despite her poor mobility, the staff are able to arrange transport for visits out of the house. To see her happily settled and well cared for has been a worry off our minds."
Phil J
carehome.co.uk rating: 5 out of 5
"My mother-in-law stayed for respite care for four weeks in December 2017. The staff at the care home were excellent. She was well looked after in good facilities and enjoyed the food and all the activities that were offered. She enjoyed so much after two weeks when she was due to go home she didn't want to leave so stayed for an extra two weeks. I cannot praise the staff enough who looked after her especially the manager and the nurse in charge who made sure that her stay was perfect and she left well fed and rested just what she needed!"
Carol A
carehome.co.uk rating: 4.58 out of 5
"Mum was here from March 2017 until her passing in November 2017. We found the care to be of the highest level, always friendly and respectful of mum's condition. The home itself was having to cope with some challenges but this did not distract from the level of care and friendly attitude of all the staff. Mum did not enjoy the last months of her life but that was due to frustration at her condition and the staff always were attentive and caring and she appreciated that."
Roy G
carehome.co.uk rating: 4.5 out of 5
"All the carers and nursing staff were kind, attentive and responded to my mum's needs. She enjoyed the afternoon sessions whereupon activities were organised. I visited virtually every day at various times of the day (I was always made welcome). My mum stayed three weeks at Ashcombe House for respite care and her mental health and well being greatly improved. All the staff remember my mum and her care needs. The catering was exceptional, five star quality. It was lovely that the chef took time to visit the residents to get feedback."
G H
carehome.co.uk rating: 4.33 out of 5
"A little disappointed with the turnover of staff since my brother in law went into the home in April, but it has been explained to me this is not unusual in this industry. They have an excellent manager who has turned the home around in the last 2 months and my brother in law is happy and settled in very well. They arrange to take him out on little trips which is brilliant."
Michael P
carehome.co.uk rating: 4 out of 5
"Our father has enjoyed being a resident at Ashcombe House for over three years. Ashcombe is not too big and is very homely and comfortable. The manager and staff are very kind and friendly to the residents and visitors. Dad enjoyed all the entertainment and activities and we were happy about his quality of life, knowing he was having the very best of care."
Linda H
carehome.co.uk rating: 4.18 out of 5
"Mother came here (her choice). We as a family were very happy about her stay. All staff were very kind to her and the chef went out of his way to provide what she wanted to eat. Mum made a point at a meeting that she was happy there, liked everyone and felt safe. Extremely grateful for all concerned with her that her last months were good for her - just sorry she wasn't here longer. Her room had all she needed and she loved being near the garden to see the cats and the birds visiting."
Barbara C
carehome.co.uk rating: 4 out of 5
"Beautifully decorated for Christmas and all staff were amazing. Father Christmas visiting residents in their rooms, my husband being one of them, his face lit up when Father Christmas came to give him a present. My husband has been a resident since September and everyone has been so kind and helpful to both my husband and I. I feel part of the family of Barchester Ashcombe House Care Home which are all lovely. Such an easy atmosphere and welcoming."
Christine P
carehome.co.uk rating: 4.92 out of 5
"My father came to the home in November 2016. The service he has received so far has been lovely. They are all very caring and can't help us enough. My father has been well cared for and they seem to go the extra mile. They put on loads of social events. The home is always clean and the staff are lovely. Very happy so far."
J B
carehome.co.uk rating: 4.91 out of 5
"I visited my Uncle for the first time on 28/6/16. He was sitting in a friendly, cheerful, colourful environment. He was well dressed and clean. Staff who passed him spoke kindly to him, respected his dignity, helped him by chair lift into wheelchair. They asked his opinions and carried out his wishes. We spoke for 40 minutes, he had lunch and then we picked him up for a wheelchair trip out. Staff were helpful in preparing Uncle for the visit. Everyone smiled and I felt good. I have been in many homes for the elderly and this place rates as one of the best. I know my Uncle is happy and being treated well. Thank you so much."
Dawn S
carehome.co.uk rating: 5 out of 5
"The home is running a lot better than it was and the manager is doing a good job, she listens and the home is a lot better for it, not to say it was bad before but it helps with someone to lead. The nurses and carers are very good. Thank you all at Barchester Ashcombe House Care Home from kitchen, laundry, carers, nurses."
E F
carehome.co.uk rating: 5 out of 5
"This is a very caring and supportive home with devoted staff. They are very busy but find time to give individual attention."
M C
carehome.co.uk rating: 5 out of 5

Read our brochure 'Life in our home. Providing care through coronavirus' for more information on how we're here to help you and your loved one.

Read brochure
Food & Nutrition
Activities & Events
Care & Facilities
What happens now?
Are you ready to discuss your individual care requirements? Pick up the phone and talk to us, book a visit to our care home or come and take a look around our facilities.
Care enquiries
New care enquiry phone lines are open 8am - 8pm
01256 442 675
All other calls
Our fees and contract
We want to be as transparent as possible about how we charge for the different services we provide as well as what's included in our contract. Please click the links below to find out more about our fees and contract.
View typical fees
View Our Contract
Useful downloads
Here to help you make the right decision about your care requirements.