MAYOR UNVEILS NEW FACILITIES AT LOCAL CARE HOME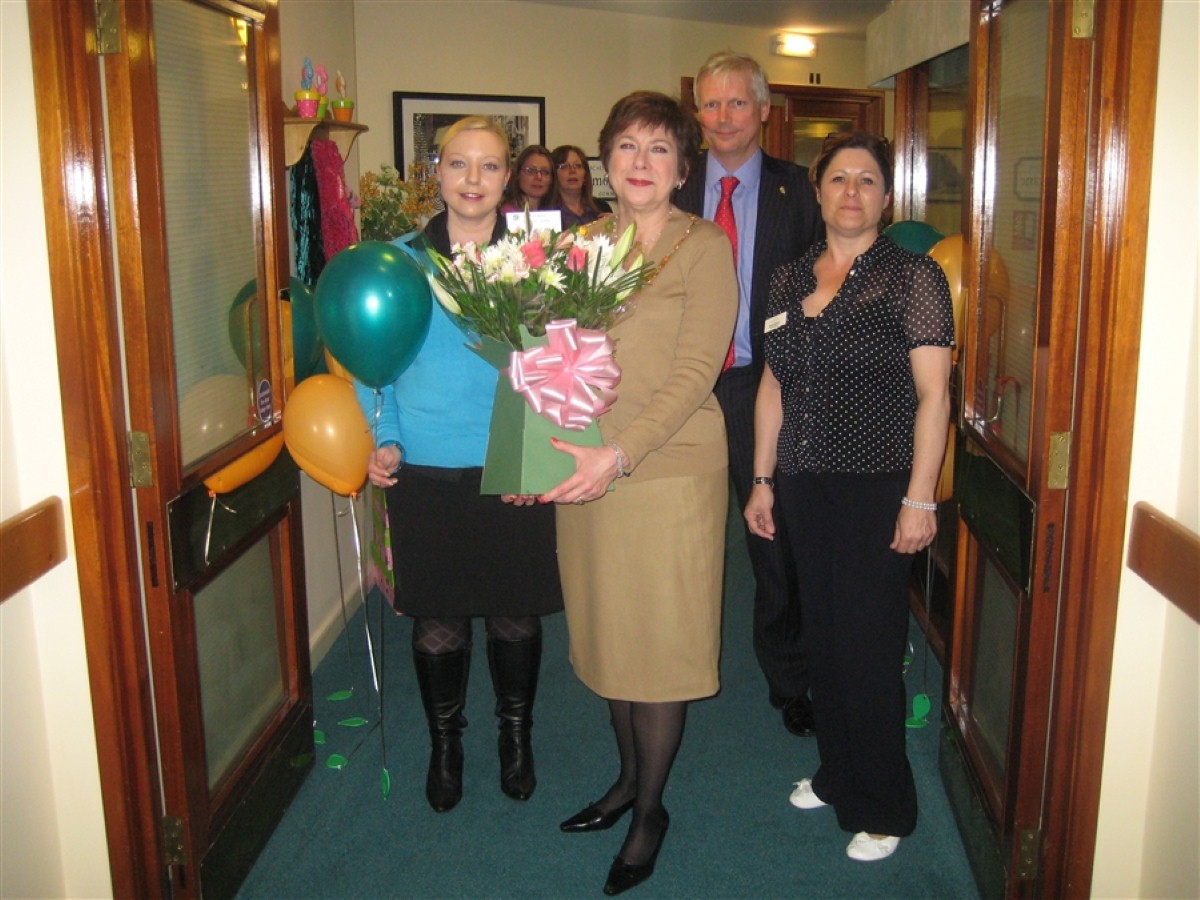 Councillor Ricki Gadsby, Mayor of Waltham Abbey has officially opened the new facilities at Barchester Healthcare's Paternoster House care home in Waltham Abbey.
Meadowlands is the newly refurbished floor at the home which will provide nursing and residential care to 21 people and dementia care services to a further 21 through the home's new Memory Lane Community. The floor was refurbished to accentuate the home-like feel of the environment in Paternoster House.
Staff at the home invited the public to take a tour of the new facilities and to enjoy homemade scones and cream tea. Councillor Ricki Gadsby greeted visitors and cut the ribbon, officially opening Meadowlands.
Nicola Starbuck, General Manager at Paternoster House said: "We are all very excited about the opening of Meadowlands. The new facilities will provide high quality care for 42 new residents, which is a huge boost to the local community's care. At Barchester we believe in delivering person-centred care, in which our staff are highly trained and qualified."