What our families say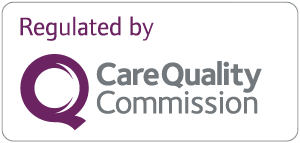 <p>"I am very happy with the care my brother received while he was on respite at this beautiful home for four weeks. Good facilities and very kind staff members. I can't thank the staff in FG community for their care. Activity team is brilliant."</p><p><strong>J J</strong><br />carehome.co.uk rating: 4.92 out of 5</p>
"I like it very much and feels like holiday."
H K carehome.co.uk rating: 4.83 out of 5
"It's very clean and the care is good. I am staying here for 20 months. I enjoy my stay."
Valerie Tcarehome.co.uk rating: 4.82 out of 5
"Very friendly staff. This home is clean and bright. My mom is very happy and said the staff are very kind. Lots of activities too."
Sally Fcarehome.co.uk rating: 5 out of 5
"Beautiful home - so comfy and welcoming. The staff are all very caring and attentive. My mum had been living at the home for nearly three years and was very happy. She sadly passed away last month. At this difficult time, the staff on Queen Boadicea corridor were amazing - I could not have asked for more from them. Thank you all!"
N Wcarehome.co.uk rating: 3.92 out of 5
"Such an amazing team of staff. Very friendly. It's a beautiful home and my dad enjoyed his stay here. I can't praise the team enough for the love and care given to my dad during the last few days of his life. He couldn't have been in a better place. Thank you."
A Tcarehome.co.uk rating: 5 out of 5
"A very good experience and am very happy with the home. Mother-in-law is happy."
D Wcarehome.co.uk rating: 5 out of 5
"I would like to express my gratitude to all the staff at Woodland View. They look after my father exceptionally well! The new management changes have made a huge difference for the better. The operations manager is very approachable and is responsive to our comments as a family. Well done everyone!"
D Acarehome.co.uk rating: 5 out of 5
"In all honesty, I cannot fault this care home. The staff are so kind and friendly. The facilities are superb and most importantly cleanliness is top notch. When visiting I am treated like a friend. The care home is just amazing."
Michael Jcarehome.co.uk rating: 5 out of 5
"This is an excellent care home and my mother is very happy here. It is a pleasure to visit her and the staff are so lovely and caring. Everyone seems to be settled and Mum is making friends which pleases my family."
S Wcarehome.co.uk rating: 5 out of 5
"My husband came to the home after a second stroke. We have been very pleased with the approach of all the staff. He is well cared for and appears to be very happy."
E Pcarehome.co.uk rating: 4.58 out of 5
"Poor management who appears to be on phone all the time and in the office, while staff are running around. Nurse not getting time to complete their tasks. Head of the unit running from one unit to the other when an emergency goes off, the manager does not move. Food left on the floor after dinner, smell in corridors, nurse very stressed appears to have a kind heart but pressure appears to get to her. Lack of visible staff in key areas. Would have addressed it with the manager but was on her mobile, each time I went to see her."
Clive Wcarehome.co.uk rating: 2.25 out of 5
"I am most impressed with the home. The staff are excellent, very friendly and helpful. The meals are also excellent with a wide choice at each meal ie, three courses, three times a day. I particularly like being able to work out in the garden beds outside my room."
Cynthia Wcarehome.co.uk rating: 4.92 out of 5
"I visited the home of our dear friend. A warm welcome was given to us asking if we wished for a drink. The home has a coffee area where you can sit with your friends. Love the fact that staff interact with residents. One carer stands out from our visit, singing, dancing and generally you can see that she loves her job. Nice to see management is not afraid to help as management was pushing a resident's wheelchair. We visited on Burns night, it was a whole team approach - chef, management, activities, carers, nurses."
Michelle Mcarehome.co.uk rating: 4.08 out of 5
"My father has returned to Woodland View for a further period of respite, his last was three months ago. The team were very welcoming, personal and clearly recognised my father from his previous time in their care. I hadn't visited Woodland View before, as I live in Scotland, but was impressed with the professionalism and warmth of our reception."
Sarah Bcarehome.co.uk rating: 4 out of 5
"I have been a resident here since December 2015 - virtually the whole time it has been open. There seems to be much better management of the home now and they are in regularly. The home is improving and it is a nice place. Gardener could do some more."
N Wcarehome.co.uk rating: 3.92 out of 5
"Things have improved at Woodland View, I find the management very approachable. I feel that I can talk to people and they are listening to what I am saying and it makes a difference. The carers are all good, they have been there for a long time which is nice and I feel that I can talk to them."
Diane Fcarehome.co.uk rating: 4.5 out of 5
"I have visited several times and love the atmosphere at Woodland, the activities organiser is fantastic, dancing and singing with the residents. Able to sit in the coffee lounge and have a drink with the person you are visiting. Nice to see staff smiling and appear happy. From the reception to the nurses to the management."
Ian Mcarehome.co.uk rating: 5 out of 5
"I have visited several times and am really pleased to see for example management in at weekends. The care staff are lovely and always welcoming. Nothing is to much trouble. Would highly recommend"
Philip Hcarehome.co.uk rating: 4.25 out of 5
"Food and dietary requirements - diabolical almost inedible on occasions, no choice only yoghurt not in dietary requirements. The laundry comes back grey and expensive items have regularly gone missing. Stained bedsheets have been placed as clean bedding! Beds not made or bathroom tidied until late in the day"
Lorraine Wcarehome.co.uk rating: 2 out of 5
"You will never find better care anywhere. The staff are all absolutely wonderful. So caring and helpful. My husband was well looked after."
Joan Wcarehome.co.uk rating: 4.83 out of 5
"I was brought to Woodland View Care Home by my family who thought I was getting low, living in my home, with getting off the bus route as I stopped driving aged 81. The care and kindness here have been very therapeutic. The food, quiet pleasant room and the caring staff have all helped my recovery."
Margaret Hcarehome.co.uk rating: 4 out of 5
"The care and attention to detail provided can be challenging and demanding but the staff have a lovely cheerful disposition and there is a warmth which shows through to both the residents and their families. There is a supportive environment and always someone who will listen to your concerns or worries. I felt a sense of care and genuine understanding if you had a worry or something to discuss. The management over the past two years I cannot fault in any way - very hard-working, showing good leadership and pulling the team together. Need to keep up the good standards of the variety of food presented and make sure this always as good as your Mum's home cooking. Good quality ingredients used to produce healthy and appetising meals, an important part of anyone's day. Other than the friendliness and professionalism, it has a very homely atmosphere and always fresh smelling."
M Wcarehome.co.uk rating: 4.83 out of 5
"We have visited now on 5 or 6 occasions and each time have been very impressed by surroundings and staff. This time a member of staff broke off what she was doing to offer tea/coffee and brought it to us. Whilst sitting in the corridor, I was very moved indeed to see the friendliness, gentle kindness and great patience shown by all the staff to residents."
J Lcarehome.co.uk rating: 5 out of 5
"I moved my dad into Woodland View in December 2015 from another home. From the moment he arrived, he received the most wonderful care. It was all the little extra touches which made it such a special time when we know we could have found it difficult. As Dad's health deteriorated, it was a comfort to me to know that he was always shown kindness and respect. He would have been especially pleased that he was always helped to look clean and smart until the end. Thank you."
Michelle Rcarehome.co.uk rating: 5 out of 5
"I have been visiting this care home for just under 2 years. My close friend is currently a resident. I have, on every visit, always been greeted with a welcome, kindness and helpfulness. All the staff are ready to speak to us and they are certainly kind, caring and patient with my friend. I am unable to comment on some of the questions below."
Laura Lcarehome.co.uk rating: 4.4 out of 5
"Our nurses are very dedicated. They say they will do something and it is always finished before they go home after many emails, faxes etc. We have one who shines above all others and deserves an award."
Y Hcarehome.co.uk rating: 3.17 out of 5
"Although Carers were very caring, not enough for the number of residents. Late medication admin. Late return and loss of clothing. Continuously had to chase the invoice for monies paid, all within 4 weeks Mum spent at Woodland View for respite following a broken right hip. Late medication was highlighted to Care Home Manager. Mum has Parkinsons' so important she receives her Meds on time. Despite this, the times were not adhered to and many days the medication was dispensed late. On a number of occasions, Mum had to wait more than 15 minutes to be assisted, with it being longer during the night. Upon leaving the home to go to another on the 18th January, not all her medication were sent, medication list and times not sent and hospital discharge letter was not sent. Overall, it may look grand upon entering but would suggest looking beyond the entrance, as I did when I was present, day in and day out, during the 4 weeks my Mother was there for respite."
A M Tcarehome.co.uk rating: 3.25 out of 5
"We would like to say how wonderful the manager and all staff have been. The care, professionalism and compassion they have shown have made a huge difference to us as a family. Everyone is so welcoming and always has time no matter how busy to say hello, answer queries or explain things better. We couldn't have found anywhere better for our Dad, Father in Law and Grandad to spend his final days and to know how well cared for he is."
Karen Wcarehome.co.uk rating: 5 out of 5
"My sister, who has Alzheimer's and increasing memory and daily function loss, was agitated and often angry or unhappy when she first came to Woodland View, but she is calmer and happier, more settled now. This is in great part due to the excellent care she is receiving and because she is physically active, the varied programme of activities provided. The atmosphere is warm, friendly and caring with a great sense of happy relationships and awareness of the need for companionships. I and my family are extremely pleased with the caring staff and excellent provisions to meet all my sister's increasing needs."
Doris Scarehome.co.uk rating: 4.83 out of 5
"Choosing a care home for a loved one is likely to be one of the biggest and most difficult decisions you are likely to make. What I particularly appreciated about Woodland View was the honesty and integrity of its management team and the caring and compassion of its nurses, carers and support staff; Who recognise that whilst they may not always get it right first time, they are very happy to work in partnership with residents and their family to do the best they can. Woodland View offers a beautiful setting; welcoming and extremely clean. Sadly my father passed away before he was truly able to benefit from the facilities Woodland View has on offer, however, due to the effort of all of the team, his last days were, without doubt, made more peaceful and comfortable than we could have ever imagined. There are no words to say how grateful my family and I are for the love and kindness shown to dad and our family, my only regret is that dad never came to you sooner. Thank you and keep up the good work!"
Donna Jcarehome.co.uk rating: 4.33 out of 5
"On the whole, care is very good. At times, when staff holidays etc, things get a bit less, but management try to help out and roll up their sleeves. They all try very hard."
P Bcarehome.co.uk rating: 3.75 out of 5
"I am generally very happy in the residence. The rooms and common areas are 4* standard. The nursing is excellent. Occasionally some carers do not fully understand my vision is poor and hearing is also poor, but in general, people are very kind."
Jean Pcarehome.co.uk rating: 4.75 out of 5
"I find the staff supportive, caring and helpful but I do think that there is a shortage of staff at times which impacts on the good service we receive normally. All the staff work extremely hard and I feel if they were paid more and recognised more for their valuable contribution they make, then there would not be such a high turnover of staff."
Y A Hcarehome.co.uk rating: 4 out of 5
"Very friendly and kind always."
W Fcarehome.co.uk rating: 5 out of 5
"My family, friends and visitors have also been shown kindness and care. Much appreciated."
Barbara Rcarehome.co.uk rating: 5 out of 5
"I first came to Woodland View for a short break, which I enjoyed very much. Later, after my husband died, my family thought it a good idea for me to return to Woodland View where I felt at home immediately and arranged to take up residence, staying in the same room as before. I have enjoyed all the activities provided and congratulate the managers and wonderful staff for all the care and support provided."
Mary Hcarehome.co.uk rating: 4.5 out of 5
"Very good care home. Well looked after. No complaints."
Phyllis Pcarehome.co.uk rating: 3.45 out of 5
"I have been a temporary resident at this care home to help my husband (a full-time resident) to settle in happily. I have found care from the staff, both day and evening, to be both friendly and helpful and always on hand when needed. My husband always welcomed any musical events arranged and found trips out to the farm particularly enjoyable. I found the cups of tea in my room or afternoon and evenings a special treat. I am convinced that, when I leave, my husband will continue to be comfortable and happy here, with regular visits from family, friends and myself."
E Wcarehome.co.uk rating: 4.92 out of 5
"My first impression of Woodland View was one of warmth and friendliness throughout the care home. This continued to be so during the four weeks my mother stayed for respite care and I have nothing but praise for the way she was looked after by an extremely professional, dedicate and approachable team in all areas. The staff could not have been more helpful, therefore making my mother's stay in this elegant, light and spacious home an enjoyable experience. Without hesitation, I would highly recommend Woodland view to friends and family."
Shirley Pcarehome.co.uk rating: 5 out of 5
"Woodland View is an amazing place! My mum has been a resident since February 2017 and all the staff have made her feel so welcome. She has settled in so well and loves all the activities and she has made some lovely friends. The staff are caring and ensure that all aspects of her care are carried out to a very high standard. The activity manager is always looking for new ways to entertain the residents and uses their own personal experiences and memories to assist with this. With a lot of the residents suffering from dementia, this is of great benefit to them. The food is a very high standard and each wing/community of the home eats together. The rooms are a good size - a lot larger than other homes we visited. I would thoroughly recommend Woodland View to anyone looking for a care home in the Colchester area."
Pam Bcarehome.co.uk rating: 5 out of 5
"The care that we have received from staff and management alike has been very good indeed and my husband has very much enjoyed the trips out with members of staff that he has had. He has also become friendly with several of the other residents, which helps him to settle here happily."
E Wcarehome.co.uk rating: 4.92 out of 5
"Efficient, caring service. Superb surroundings and attention. Wish I could afford it when my time comes!"
K Gcarehome.co.uk rating: 4.58 out of 5
"My friend's mother passed away in February 2017 and she has been living at Woodland View residential for the past year. The wake was held at Woodland View and the food was fantastic. The staff were lovely and the residential home was beautifully presented."
Rachel Pcarehome.co.uk rating: 5 out of 5
"Perfect for respite care. Lots of activities available but you are left to yourself, should you choose. I am confident I shall leave here in better shape than when I came in. To be recommended."
Ross Wcarehome.co.uk rating: 4.33 out of 5
"My father has been a resident at Woodland View Care Home for 10 months. He has dementia & Alzheimer's disease which is progressing and he needs support with some aspects of daily life. He was, at first, reticent to move into Woodland View, but now regards it as his home. He's always happy to return after an outing with his family and is warmly greeted by all the staff, which is reciprocated. The home have been excellent with his care, and included him were possible in the general activities, ie playing UNO, St Patrick's Day celebration in the "bar", day trips out, etc. They have a dedicated staff member responsible for organising the entertainment, who does a fantastic job. They recently enabled him to attend his grand daughter's wedding, by providing a carer and driver for the day which was a Sunday. This was very much appreciated by all the family. As his health deteriorates, the family are safe in the knowledge that he's being well cared for and is happy."
Martin Bcarehome.co.uk rating: 4.58 out of 5
"I was reluctant to place my mother in a care setting after a previous bad experience. After caring for her myself full-time, circumstances dictated that she go into full-time care. From the moment we approached Woodland View, we were treated in an extremely professional manner. My worries concerning finance were answered in an honest way, all staff are friendly and welcoming and have a high standard of practice. The deputy manager has been extremely supportive. The home has lovely surrounding, facilities and food. I am confident my mother is in a safe, caring environment at all times."
Anna ARcarehome.co.uk rating: 4.92 out of 5
"I had recently joined the care home and 4 days later, I had an accident when dressing. I used the emergency call system to call assistance. Two care wardens raced down the corridor and then called medical help and arranged for an ambulance to take me to A & E as I dislocated my hip. They also met my two visitors who were on their way to see me later in the day. Boxing Day food was good. Activities are well organised. Medical matters are appropriately dealt with. Highly recommended."
Chris Hcarehome.co.uk rating: 4 out of 5
"Excellent facilities, good food with choice of main meal at either lunch time or evening. Inadequate staff levels of carers and/or poor quality of staff lets the facility down. This may be due to facility only being open a few months and current low occupancy but staffing needs to be improved/increased. Outbreak of stomach bug in last few days of stay did not help staffing levels."
Ian Rcarehome.co.uk rating: 3.7 out of 5
"This review is based on a period of four months in this my first care home. I was looking for the following aspects of care. Regular dispensing of my medications - very satisfactory Three meals a day, Food quantity and quality - Food served is good quality, properly prepared and nutritional and correct quality. Laundry - The service is good and items have not been lost etc. Staff - Staff are being recruited as the number of residents increases up to the target numbers. Staff are receiving the appropriate training and are well trained. As new staff in a new home they are all enthusiastic. My low mark for activities is due to the co-ordinator not having the necessary number of residents to organise a variety of games, quizzes etc at this time. A ten seater minibus has already been purchased and is now in regular use."
Arthur Hcarehome.co.uk rating: 4.42 out of 5
"Very pleased to have chosen Woodland View Care Home. Only one criticism. Maybe cutlery and napkins could be looked at."
Brian Pcarehome.co.uk rating: 3.83 out of 5
"What a wonderful place! Fantastic building decor finish and most of all care! Such a warm homely feel as soon as you walk through the front entrance. Can not fault the staff from top to bottom. They all put the individual needs of the resident at their highest priority. Staff very caring and gentle but fun with it. Food excellent! my mum is so in the right place. Thank you, Woodland View Care Home."
Nicola Wcarehome.co.uk rating: 4.67 out of 5
"My 97-year-old mother received excellent care and medical attention during her respite stay which followed after a 3-week stay in hospital. A fall in October caused a double fracture of her pelvic girdle and together with the worsening condition of a narrow aortic heart valve, she required considerable attention/assistance plus continuous supplementary oxygen. all this was provided by the caring, professional and cheerful staff. The potential for a shortfall in my mother's finances obliged us to seek an alternative and equally regarded home which would be less expensive. Fortunately, we have done so."
Merfyn Jcarehome.co.uk rating: 4.58 out of 5
"My brother entered Woodland View in December 2015. He was mentally and physically very poorly having tried to look after himself after the death of his wife 2 years earlier. He was suffering from the onset of dementia complicated by incontinence, poor diet, poor medication and a replacement hip which had dislocated twice. The loving care that Woodland View provided was outstanding at the physical, medical and mental level. He is now continent, able to walk unaided and his dementia is much less advanced. His emotional condition has improved dramatically and his quality of life is now enviable for a 79 year old widower. I, and other members of my family attribute this wonderful change to the skills and commitment of the team at Woodland View."
Richard Hcarehome.co.uk rating: 4.67 out of 5
"From the time I came to the home it has been a positive experience. The staff have been very kind to me and are always available if I needed help. The food is excellent with a wide choice of menu. The home is in a lovely setting with trees and wildlife visible from my room."
Barbara Rcarehome.co.uk rating: 5 out of 5
"This is more like a "hotel" with nursing care. Everyone is well trained, friendly and kind. From the minute you enter the reception you know you are somewhere special. A shining example of how a care home should be ran."
Linda Pcarehome.co.uk rating: 4.92 out of 5
"On our visits to Woodland View, we always find the staff polite, cheerful and helpful. The facilities for residents and visitors are excellent."
Ronald Ccarehome.co.uk rating: 5 out of 5
"My husband and I were staying for respite as I had broken my ankle. My husband slight dementia. My husband died during our stay and the care and compassion shown to my daughter and myself was second to none. My daughter had to travel up from Devon and was offered a bed, meals and privacy for solicitors and funeral director arrangements. Nothing was too much trouble and I didn't know what we would have done without the very caring and supportive management and staff."
Y Hcarehome.co.uk rating: 4.75 out of 5
"Very good place all round."
Shirley Mcarehome.co.uk rating: 5 out of 5
"Caring, friendly and excellent in all respects."
David Mcarehome.co.uk rating: 5 out of 5
"This is a newly opened care home, I can say everything about the home and staff is absolutely outstanding. My mum is treated with respect and cared for in such an amazing way, she is so happy as am I. I didn't think care homes like this existed! amazing!"
Jane Rcarehome.co.uk rating: 5 out of 5
"Very nice and welcoming home, my friend loves it, that is what counts."
Marilyn Wcarehome.co.uk rating: 4.25 out of 5
"Two weeks respite care, all the staff are very helpful. The home and all about it is excellent."
Herbert Hcarehome.co.uk rating: 5 out of 5
"Words alone cannot express the gratitude I feel for the kind, supportive and loving care you have provided my Mum. You are very special people providing a very special place for people to live. As I live in Devon, just knowing my Mum is being cared for and supported by you was a weight off my mind. You not only enabled her to manage the sad loss of my Dad by taking care of her the way you have, you helped me manage this difficult time as well. Thank you all. You provide care good enough for your own family and this has proven especially true for mine."
AScarehome.co.uk rating: 5 out of 5
"My husband arrived here last Friday following a spinal stroke, an aortic dissection and a prolonged hospital stay. He had an unfortunate placement in a care home with several episodes of bad care. I chose woodland View after extensive searching. We are delighted with the quality of care and attention to my husband's complex needs. The food is five star and I get lunch too! The room is comfortable and the equipment used is of top quality. He feels secure."
D Wcarehome.co.uk rating: 4.67 out of 5
"I can only confirm my view that everything is excellent."
H Wcarehome.co.uk rating: 5 out of 5
"A beautiful home with friendly staff. Couldn't have made us more welcome. My mum has dementia and was very frightened and not sure but I need not of worried. She was well looked after and enjoyed her stay. The staff are caring, lovely to see a home that treats the residents with respect, care and love and lets them do whatever they feel they want to do. Can't rate this care home enough."
Tracey Tcarehome.co.uk rating: 4.92 out of 5
"Nice place, resident happy much better than her previous place. Relative much more engaged here and staff currently able to spend a lot of time with her."
Rajamani Scarehome.co.uk rating: 4 out of 5
"I came at a time of great sadness and upset in my life. My husband died in March 2016 I was to have surgery on my hand while here. I am on morphine for my arthritis which made extra work for the nurses. At all times I have had help. support and care of the highest level. extra care and concern to help me over the operation. Everyone gives me 100% of their time and attention. Food is fantastic, such choices! I have not been as happy as this for two years."
J Mcarehome.co.uk rating: 4.83 out of 5
"I found the week I stayed at Woodland View just what I needed, specifically a very restful clam experience. The staff were kind and considerate, the accommodation in spacious room, well equipped with electronic bed, lovely bathroom with plenty of hot water. The food was exceptionally nice with good service. Altogether I had no queries or grumbles it was a lovely stay. I would not hesitate to stay again."
D Wcarehome.co.uk rating: 5 out of 5
"Just fantastic!"
Normancarehome.co.uk rating: 4.92 out of 5
What happens now?
Are you ready to discuss your individual care requirements? Pick up the phone and talk to us, book a visit to our care home or come and take a look around our facilities.
Care enquiries
New care enquiry phone lines are open 8am - 8pm
01206 931349
All other calls
Useful downloads
Here to help you make the right decision about your care requirements.
210