What our families say: Wood Grange Care Home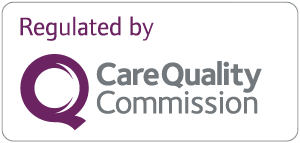 "I am very well looked after and very happy here. Everyone is very kind."
V Bcarehome.co.uk rating: 5 out of 5
"All members of staff are really helpful and sympathetic to my sisters need and always have the time to chat with me when visiting. Due to multiple sclerosis, my sister was put into Wood Grange for 24-hour care in her 50's. I cannot praise the nursing staff any higher."
M Scarehome.co.uk rating: 4.92 out of 5
"The home itself is beautifully decorated, in the reception and communal areas one could imagine being in a hotel. In the past difficult year, the management and carers have worked very hard to keep the home Covid free and the residents safe and happy. No matter how difficult the circumstances the staff have remained cheerful and positive."
S Mcarehome.co.uk rating: 4.73 out of 5
"Everyone is magnificent. This is a magnificent place."
Joseph Mcarehome.co.uk rating: 4.75 out of 5
"I am very happy and contented living here with my friends. They are a very nice crowd and make me feel at home."
Robina Hcarehome.co.uk rating: 5 out of 5
"Wood Grange is my home, quiet in the country, close to a supermarket and a school in a quiet area. The pupils are select and a pleasure to help, they treat us with dignity in an older community."
M Wcarehome.co.uk rating: 5 out of 5
"The staff are absolutely wonderful, it's like walking into a 5* hotel. Everyone is treated like one big family and nothing is to much trouble for the staff. It's so comforting to know that your loved one is cared for with such love and dedication. I would recommend anyone placing their loved one in Woodgrange,"
Carol Mcarehome.co.uk rating: 5 out of 5
"In these unprecedented times of the pandemic, it has been very difficult having loved ones in a care home and not able to visit them freely. No one could have foreseen this and I have to say that Wood Grange has been tremendous in the efforts they have made to enable communication with families over this period. All the staff have been wonderful and we have been able to visit the outdoor pod which has been very successful. The activities team have made such a difference to daily life for residents in these strange times and it is reassuring for us that everyone is safe and so well cared for and not alone. Thank you, Wood Grange, for the wonderful job you are all doing in these difficult circumstances and we look forward to being able to see you all again soon."
Helen Ccarehome.co.uk rating: 5 out of 5
"My wife and I visited my father and mother using the newly installed pod. This is significantly better than trying to have a conversation through an open window whilst sitting outside. The nurse in attendance was outstanding, we thank her very much."
Mark Hcarehome.co.uk rating: 3.67 out of 5
"I am very happy with the care my father receives at this home. I would particularly like to thank the staff for the arranged meetings during the current pandemic, especially when using the 'pod'. This is an excellent facility. The staff have been kind and understanding and nothing has been too much trouble."
Vivienne Mcarehome.co.uk rating: 4.17 out of 5
"I have found Wood Grange to be a very healing environment with a great deal of kindness from staff. I came for a weeks respite care over Christmas and I felt very tired and exhausted when I arrived. I am leaving to return home feeling refreshed, healed and with hope. I have never been in such a lovely place surrounded by such kindness."
O Pcarehome.co.uk rating: 4.92 out of 5
"The atmosphere at Wood Grange is wonderful. I could not ask for a better placement for my mother. The staff are always welcoming, kind and efficient, showing real concern for the residents. Always spotlessly clean and tidy. Well done to all the staff!"
J Gcarehome.co.uk rating: 4.92 out of 5
"The new online booking system for visits seems to be working well. My visit today was in the newly installed outdoor 'pod'. It was warm and cosy, a great improvement on having to sit outside in the cold, trying to communicate with Mum through a window. The perspex screen made it easier to see Mum and the sound system made communication easier."
S Acarehome.co.uk rating: 4.25 out of 5
"I have a long association with Wood Grange and have been a regular visitor for many months prior to Covid-19 restrictions I am full of admiration for all the staff and the excellent care they provide for the residents. Staff have made a supreme effort to provide stimulation for all residents with varied activities organised by staff themselves. Great efforts are made to stay in touch with relatives and keep them informed about their loved ones. We have been treated with great respect and care by all the staff and nothing is too much trouble for them. The whole team at Wood Grange are excellent and working incredibly hard in difficult times. I am so pleased to know my friend is in a safe and comfortable place."
Margaret Scarehome.co.uk rating: 4.92 out of 5
"My mother-in-law has received excellent care since admission earlier this year. From the highly professional, dedicated and friendly staff. The improvement in her wellbeing is immeasurable! Nothing is too much trouble for the staff, especially during these very difficult times. A big thank you from all the family."
Keith Mcarehome.co.uk rating: 5 out of 5
"A friendly holiday atmosphere. All the staff are knowledgeable and professional. All the staff are proactive and helpful. Attention to detail. A true team spirit prevails and nothing is too much trouble. Background music very calming. A regular routine and comforting. Nice to know such a place exists."
B Acarehome.co.uk rating: 4.67 out of 5
"I would recommend Wood Grange for the care, kindness and patience they show all they care for. The rooms are homely and feel like home, it's on the ground floor and they have a garden. I feel confident that they look after my mum through this difficult time. Thank you, to all."
Sandra Lcarehome.co.uk rating: 4.58 out of 5
"My experience with Wood Grange is exceptional. My friend is a resident, and prior to Covid restrictions, I was a regular visitor. I cannot thank all the staff enough for all the care they have given to my dear friend. They have also been a great support to me when I have visited. The manager is very professional and approachable as leads a very impressive team of staff who are incredibly hard-working and caring."
M Hcarehome.co.uk rating: 5 out of 5
"Outstanding! Very well supported by local GP services. 10/10 score is applicable to all staff members in all roles and domains. Thoroughly professional; engaging and competent staff. The level and delivery of nursing care is excellent - it is highly-skilled, caring and compassionate. Liaison with family and next of kin at all times. Immediate, thorough implementation of changes to care plans and drug charts. Thoroughly professional, excellent, and engaging manager - who is very approachable; empathetic, and very responsive. Food is nutritious, plentiful, well-presented and appetising. Visible, careful, assisted feeding and also fortified purée diet. Food and fluid, and other charts completed and reviewed. Concerns, where necessary, escalated to GP services without delay. Wood Grange is very well-led; effective, safe, and caring. CQC score should be OUTSTANDING. Distance does not matter. Be assured - with complete peace of mind - your loved-one will be cared for to the highest standard."
R Acarehome.co.uk rating: 5 out of 5
"The nurses and carers where so kind and caring when I was ill, thank you."
P Rcarehome.co.uk rating: 4 out of 5
"Both of my parents spent their last two years at Wood Grange. Dad had vascular dementia and passed away in June 2019, Mum had Alzheimer's and passed away in April 2020. The care, attention and dignity given to both of my parents was outstanding. I was involved throughout and got to know most of the staff very well. The management were receptive and listened to suggestions. The building is not the most modern and the rooms are a little small. However, the property is well maintained and very clean. The only criticism I have of Wood Grange is that parking is often a problem and this is exacerbated when Wood Grange was used for external training."
Neil Jcarehome.co.uk rating: 4.42 out of 5
"I have raised several queries with the staff but all have been rectified quickly to my sister's and my satisfaction. My sister does get frustrated at having to stay upstairs - in her mind, she is well enough to stay. I have explained she needs nursing care and she is happy to just go down for coffee and listen to the music in reception. If someone could just come from upstairs to take her to the toilet downstairs, it would be perfect."
C Fcarehome.co.uk rating: 4.55 out of 5
"Since my husband passed away at Wood Grange I have found the staff very happy to see me and support me in many ways. I still visit the home regularly and will continue to do so for as long as I can."
P Jcarehome.co.uk rating: 5 out of 5
"I love it very much and that I am very comfortable. I have no complaints at all."
M Bcarehome.co.uk rating: 4.83 out of 5
"All aspects of care very good."
B Scarehome.co.uk rating: 4.92 out of 5
"The Care Home is a beautiful, caring place for our seniors. The staff are extraordinary, highly skilled, efficient and most importantly, compassionate. Regardless of their role, they show a genuine concern and care for the well being of the residents. We're particularly grateful to the manager, senior carer and nurse for the exceptional care for my mother."
Krzysztof Ccarehome.co.uk rating: 4.92 out of 5
"My mum was very worried about staying in Wood Grange, but she settled in straight away and had a lovely stay. The staff were fantastic - having to work in chaos as the home is having a refit must be very challenging for them! Mum will definitely be having more 'holidays' at Wood Grange."
J Fcarehome.co.uk rating: 4.92 out of 5
"The care and attention to my father's needs as he has settled in as a resident has been notable and exceptional. Every staff member takes time to enquire of and attend to his needs, and they all have contributed to making him feel increasingly at home here. As a visitor, I'm always greeted with a cheery hello and a smile; the family atmosphere is palpable and never wavers. We are both content that we have chosen the right place for my father, and a difficult transition has been eased."
Jennifer Lcarehome.co.uk rating: 4.58 out of 5
"We are extremely pleased with the care our mother receives considering her illness. The staff put their heart and soul into everything they do."
S Hcarehome.co.uk rating: 5 out of 5
"My dad has been here since December and for the last two years, we have struggled to find anywhere that Dad has felt comfortable and I think we have now found it. The staff have been great and looking at ways to help and understand my dad rather than write him off like other homes. Well done."
Melanie Bcarehome.co.uk rating: 4.17 out of 5
"Mum has been at Wood Grange for a year now and during this time we have always been extremely happy with the level of care she has received. All staff are hard working, polite and professional and always have both hers and our best interests at heart."
Helen Lcarehome.co.uk rating: 5 out of 5
"A very good care home. The staff are excellent. Nothing is too much for them."
Graham Ccarehome.co.uk rating: 5 out of 5
"The dedication of each member of staff is exceptional and each one is to be praised for their care. I am very impressed with all the care and standards achieved. Well done."
A Bcarehome.co.uk rating: 4.17 out of 5
"You're all wonderful."
P Bcarehome.co.uk rating: 4.09 out of 5
"My relative moved to Memory Lane recently from the residential unit. Staff in the unit and the staff who moved his belongings were very good, including those who put up his pictures etc to make the room more homely. It is early days yet but my father seems to be settling in gradually with the support of the staff in the unit."
H Acarehome.co.uk rating: 3.82 out of 5
"My husband died in May and the care he received in his final month was exceptional. Not only was he well cared for but I was as well. Everything that could have been done to help us all was done. The head of the home leads by example and it shows."
Patricia Jcarehome.co.uk rating: 4.67 out of 5
"I have found my stay here very good, the carers are friendly and helpful. The food is very good and chilled water very nice. I love access to all areas. My room is too small for a wheelchair user."
M Ccarehome.co.uk rating: 4 out of 5
"My mother was transferred to Wood Grange from another home where she wasn't settled. She is so calm and peaceful there, the difference is amazing. I can't fault the home, the staff are lovely. The food is lovely and the facilities are excellent."
Carol Gcarehome.co.uk rating: 5 out of 5
"Woodgrange is a clean, well equipped, friendly and caring residential home and I am relieved to now have my friend see out the last of her days being well looked after. Thanks to all the staff and management. You are Angels."
Maggie Hcarehome.co.uk rating: 5 out of 5
"All staff have been very helpful and treat patients with the utmost respect. Both myself and all other visitors have met with kindness and help from day one."
Robin Scarehome.co.uk rating: 4.25 out of 5
"Mum always looks well cared for, clean and mostly happy. The staff are friendly, caring and attentive. We are offered drinks when we arrive and usually, a plate of biscuits appears too. It was a very hard decision placing mum in a home, the staff not only helped us with mum but made it clear they were here for us too. Thank you."
Nicky Mcarehome.co.uk rating: 5 out of 5
"Mum came to Wood Grange Care Home in January of this year. The staff made us feel immediately welcome and supported us through this difficult time. Every time we visit mum, she looks happy, clean and well cared for. All staff extremely friendly and helpful."
Helen Lcarehome.co.uk rating: 5 out of 5
"Since moving my sister from a care home via hospital on 22nd December 2017, she has come on fantastically. Recovering from a stroke in August 2017 and hip operation in November 2017. Under Wood Grange's care, she now is speaking really well, even walking short distances with frame and carer. This is all down to lovely carers and especially nursing staff."
Carol Ann Fcarehome.co.uk rating: 4.58 out of 5
"My mum has been cared for in this home for a number of years. All the staff are committed to caring. They are also friendly to residents' relatives and show compassion."
A Hcarehome.co.uk rating: 4.25 out of 5
"My mother has been in Wood Grange for more than 10 years and I have no complaints about her care or treatment. A very nice friendly place."
Christine Mcarehome.co.uk rating: 4.08 out of 5
"Having had two successful respite periods at Wood Grange, the time has arrived for mum's need to be catered for on a permanent basis in a care home. Wood Grange was the obvious place as we were already satisfied with the location, service provided, professionalism of staff, the variety of activities for residents but most of all, the friendliness and care."
Deborah Scarehome.co.uk rating: 4.58 out of 5
"Very good, would look forward to coming again."
Doris May Scarehome.co.uk rating: 5 out of 5
"My wife was found to have Alzheimer's illness 10 years ago. I did my best to look after her for 2 or 3 years but unfortunately, I had to have help from Wood Grange. She gradually became worse and worse. She died after 7 1/2 years at the home in May 2018. I can only say how wonderful the staff and management were - so helpful."
Arthur David Scarehome.co.uk rating: 4.83 out of 5
"All that I required was provided. No issues at all."
M Mcarehome.co.uk rating: 5 out of 5
"My mother has been here for a fortnight for respite care. She has been very well looked after by the staff, has enjoyed the various activities in the home, made new friends and has been extremely well fed. All the staff are cheerful and helpful. A very successful visit. We have already booked the next visit."
Deborah Scarehome.co.uk rating: 5 out of 5
"I would have preferred an earlier start to the day. The bedclothes could have been nicer sheets."
Charles Gcarehome.co.uk rating: 3.92 out of 5
"As a family, we would like to thank all the staff at Wood Grange Care Home who supported our mum during and after her fall. We are aware it took close to two hours for the ambulance to arrive during which time the staff were attentive and caring for her and her condition. We would like to state we do not see the staff or the processes at Wood Grange could have prevented her fall but they made a huge positive difference after the fall. The staff have been very supportive and professional in their care for her and her complex needs. Leading up to and after her fall the staff continue to treat her with dignity, respect and care. My mum has had complex care needs for the past twelve years so we have some experience in other public private facilities. In regard to Wood Grange we are so very impressed with the attention to detail, the care, compassion and humility all the staff have shown her and us as a family at this emotional time."
J Hcarehome.co.uk rating: 4.58 out of 5
"We've attended many events at the care home, including a Halloween lunch, breakfasts and Christmas fayres. They always put on a great, well-organised event. Food was great, decorations amazing and company entertaining. Love these events, long may they continue."
Debbie Hcarehome.co.uk rating: 5 out of 5
"My wife has been looked after now for 8 years. She has gradually become less able to help herself and is now a complete invalid. I am most grateful for this help I have received over these 8 years and the loving care she has enjoyed."
Arthur David Scarehome.co.uk rating: 4.25 out of 5
"My wife spent 18months in the dementia unit where she was well cared for. She eventually lost her mobility and became increasingly helpless. New residents had increasingly challenging behaviour and it was felt my wife might be vulnerable in their company. 6 months ago the decision was taken to move her into the nursing unit, where the atmosphere is much calmer and the staff have more time for care duties. I feel she is now receiving better and more suitable care."
Alan Hcarehome.co.uk rating: 3.92 out of 5
"My mother has extremely good care at Wood Grange. Staff are caring and considerate. Staff and management have been available for me to discuss my mother's on going care. My mother has been encouraged to interact with others - activities, hairdressing etc. This is particularly important as she finds leaving her room difficult but enjoys herself once she has."
P Wcarehome.co.uk rating: 4.08 out of 5
"Staff are all lovely and Mother seems very settled."
Sara Ecarehome.co.uk rating: 4.42 out of 5
"The staff here are excellent - very caring, professional and hard working, especially on Willoughby nursing unit. The leadership of nurses is outstanding. - Rooms are too small and furniture too big, making manoeuvring difficult. - For value for money, I have marked good only because I feel that they are too few staff at certain times of the day. - Paperwork seems excessive and cumbersome and takes too much time. Should be simplified."
Ros Mcarehome.co.uk rating: 4.75 out of 5
"I am very happy with the home where my wife is well looked after."
David Scarehome.co.uk rating: 4.42 out of 5
"The staff always make us feel very welcome when we visit dad. Dad is clearly adored by his carers and he's clearly very happy at the home. It makes such a difference knowing he's so well looked after at it gives the family peace of mind. The home itself is clean and bright with a lovely homely atmosphere. Thank you to all who care for my dad to make sure his every need is not only met but exceeds all expectations. Thank you."
Debbie Hcarehome.co.uk rating: 4.5 out of 5
"Mum is well cared for and well fed. Encouraged to take an interest in activities, though she rarely joins in. Always clean and nicely dressed and enjoys having her hair done and nail. Has more pride in her appearance that when she lived at home. Carers treat her kindly which is the most important thing."
P Wcarehome.co.uk rating: 4.25 out of 5
"My Husband has been a resident of Wood Grange Care Home for over 5 years. He has had the very best of care. (I have experience of other very poor care homes) I am able to relax, knowing I have nothing to worry about regarding his welfare. I feel extremely lucky to have found such a superior home for my Husband."
Joan Tcarehome.co.uk rating: 5 out of 5
"My dad has been living at Wood Grange for nearly 4 years and during that time he has always been treated with dignity and respect. The staff are patient, attentive and very welcoming every time I visit. They obviously adore my dad and love to do anything they can to make him smile. I'd like to especially thank my dad's carers who treat my dad with humour and compassion and for making the home and my and my mum's visits as pleasant an experience as is possible in the circumstances. A big thank you for all you do to make sure my dad is happy and comfortable and safe and my mum and I have peace of mind that he is in the best place possible. Words can't express our gratitude."
Debbie Hcarehome.co.uk rating: 4.75 out of 5
"My husband is so well looked after her in Wood Grange, that I have no worries about him. All the people who care for him, show such kindness, patience and skill that I cannot thank enough. I am so lucky because my husband is here."
Joan Tcarehome.co.uk rating: 5 out of 5
"This was the fourth care home my husband had experienced in a year and it came as a surprise that there are establishments that really care."
Daphne Lcarehome.co.uk rating: 4.5 out of 5

Read our brochure 'Life in our home. Providing care through coronavirus' for more information on how we're here to help you and your loved one.

Read brochure
Food & Nutrition
Activities & Events
Care & Facilities
What happens now?
Are you ready to discuss your individual care requirements? Pick up the phone and talk to us, book a visit to our care home or come and take a look around our facilities.
Care enquiries
New care enquiry phone lines are open 8am - 8pm
01778 752525
All other calls
Our fees and contract
We want to be as transparent as possible about how we charge for the different services we provide as well as what's included in our contract. Please click the links below to find out more about our fees and contract.
View typical fees
View Our Contract
Useful downloads
Here to help you make the right decision about your care requirements.
208