Meet the Wimbledon Beaumont Care Community team
Our staff are what hold the home together. Each one of these team members are dedicated to providing high quality care and services to those we support, and ensuring that residents enjoy all aspects of life at our home. See below to meet some of our friendly faces:
Gayane Selimyan
General Manager
Hi, my name is Gayane and I am the General Manager here at Wimbledon Beaumont. Welcome to our website!
I relocated to the UK and joined the care sector in 2006, previously working as a dentist. Since then, I have specialised in executive and operations management. To date, I have been responsible for managing 14 residential and nursing care homes that provided care to almost 950 residents.
I won the Care Home Frontline Leaders Award at the Great British Care Awards in 2012 and, in my last role, I achieved an 'Outstanding' CQC rating. I look forward to bringing my skills and experience to Wimbledon Beaumont.
I joined this home in September 2018 and my aim is to build a strong, motivated team who will provide outstanding care and support to residents, relatives and friends.
Wimbledon Beaumont is an amazing home with a great atmosphere and I am looking forward to delivering the best care with my team to those we support in a friendly, warm and happy environment.
Please drop in for a coffee, cake and an informal chat to learn more about our beautiful home and discuss various ways we can support your loved ones to enjoy safe and happy life in our care community. Please do not hesitate to contact me on Gayane.Selimyan@barchester.com with any questions you may have.
Peter Shevlin
Having spent 20 plus years working in telecommunications, I have now been in the care industry since 2012. Along with my duties as Administrator, I also cover the HR, finance and payroll for Wimbledon Beaumont. I enjoy getting to know the residents, as well as their friends and family, and knowing that I am making a positive impact on their lives.
Show More
Joanne Dack
I joined Wimbledon Beaumont in June 2018 after spending many years in retail.  I have a very varied working day, ranging from meeting and greeting visitors to admin duties. We have a happy and positive atmosphere here at Wimbledon Beaumont and I do my best to contribute to that feeling.
Julie Elguennouni
My name is Julie and I have been working here at Wimbledon Beaumont for more than 8 years. I was promoted from Housekeeper to Care Assistant then to Activities Coordinator.
I am passionate about my job and love my role as Activities Assistant. I also love gardening and singing; I am creative and create a lot of activities programmes around sensory activities, flower arranging and exercise sessions.
Show More
Gertrude Viki
I have been a nurse for 37 years,  I have worked in many hospitals and in care homes. I have been with Wimbledon Beaumont for almost a year now and thoroughly enjoy it. I love my job because it allows me to put smiles on the faces on the elderly residents that I take care of.
Augustina Adu Bobi
My Name is Augustina, but everyone calls me Tina. I have been a nurse for 12 years, I joined Wimbledon Beaumont 7 months ago and have enjoyed being part of a highly motivated caring team. 
Fernando Castillo
In 2007, I trained to become a nurse in the Philippines. I have been with Barchester since 2011 and I always like to be part of a dynamic team that aims for excellence in all aspects of the service. My objective is to ensure that our service users receive the best care delivered by a wonderful team in a friendly, happy and safe environment.
Show More
Melvyn Knights
I have worked at Wimbledon Beaumont since 2005. My passion is catering; I worked my way up from a multi-skilled worker to being qualified in hospitality and gained my NVQ Level 3 in Professional Cookery. I love my job here at Wimbledon Beaumont; I get so much satisfaction from creating new and exciting dishes for residents.
Show More
Samir Elguennouni
I have been with Barchester since 2011. I enjoy the varied work here at Wimbledon Beaumont, and always take great pride in what I do, going that extra mile to help both residents and fellow colleagues.
Care Team
We have a very dedicated care team here at Wimbledon Beaumont. Teamwork is crucial when caring for residents, and we are committed to ensuring that they receive the highest standard of support. We recognise that each resident is unique, therefore good communication regarding their care plans is essential.
Show More
Steve Harper
My name is Steve Harper and I joined Barchester Healthcare in October 2018 after a long and successful career in self-employment as a fully qualified electrician. I fitted kitchens, bathrooms, bedrooms etc and some basic plumbing and tiling.
I really enjoy working alongside and assisting all of the staff in the home. My responsibilities are to ensure that the wellbeing and safety of all residents and staff is paramount, the requirements are up to date in the home and that the home and the equipment within is well presented and well looked after to a high standard"
Show More
Juliet Inkoom
My name is Juliet Inkoom.  I joined Wimbledon Beaumont Care Home in 2015 as a Care Assistant. In 2017 I was promoted to Head of Care.  All our Carers and I are committed to ensuring that our residents have a good quality of life. 
I am also the Training Champion for Wimbledon Beaumont.
Show More
Ricardas Cirunas -
I'm university graduated with a history degree, and as the Activities Co-Ordinator I am keen on providing good mental stimulus for our residents. In being part of the team I increase the resident's 1:1 social experience, while focusing on history and a Creative Writing Club at the weekends.
Era Moore
I recently joined Barchester Healthcare after working as a carer in the community. I have experience back home in the Philippines as an account officer. I'm looking forward to building great relationships with our residents, relatives, friends and visitors.
Nigel Drake
I have worked at Wimbledon Beaumont since 1999, tending to the garden. I enjoy working here; I am ready to lend a hand when needed, always giving my best. I take great pride in my work and knowing residents and their families enjoy how wonderful the garden looks is always great.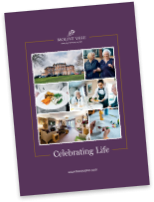 Read our brochure 'Providing great quality care and wellbeing' for more information on how we're here to help you and your loved one.
Read brochure
Food & Nutrition
Activities & Events
Care & Facilities
What happens now?
Are you ready to discuss your individual care requirements? Pick up the phone and talk to us, book a visit to our care home or come and take a look around our facilities.
Care enquiries
New care enquiry phone lines are open 8am - 8pm
020 8003 1748
All other calls
Our fees and contract
We want to be as transparent as possible about how we charge for the different services we provide as well as what's included in our contract. Please click the links below to find out more about our fees and contract.
View typical fees
View Our Contract
Useful downloads
Here to help you make the right decision about your care requirements.
204