What our families say: Wheatlands Care Home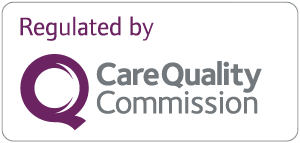 "Wheatlands has looked after my brother-in-law very well. He had an enjoyable stay."
A C
carehome.co.uk rating: 5 out of 5
"My husband had been at the Wheatlands for respite for 3 weeks and am very pleased with how well they looked after him. I appreciate it very much."
C B
carehome.co.uk rating: 5 out of 5
"Thank you to the staff of Barchester Wheatlands Care Home for the kind and considerate care of my Mum. She has been resident for 3 years and feels it is her home. The staff have such a knowledgeable and professional approach to their dementia residents, nothing is too much trouble."
Jayne V
carehome.co.uk rating: 5 out of 5
"I had the most beautiful afternoon tea in the garden the other day while visiting my auntie who I haven't seen in over 18 months. The home is so beautiful, more like a 4*hotel with the decor and the attention the staff showed to us nothing was too much. What's more, is my auntie is very very happy so and is having so much fun with all the activities. Well done to the manager for the tour home and staff are a credit to you."
Sarah A
carehome.co.uk rating: 5 out of 5
"We are very pleased with the care our relative receives especially since she is now bed-bound and needs more personal care. She feels it is her home now and that the staff are her friends. It is reassuring that staff go out of their way to make sure she is kept as comfortable and cheerful as possible. We live quite a distance away and when we ring for an update, we always get a friendly greeting and our questions are answered thoroughly. Many thanks for the efforts of ALL the staff, particularly over the difficult period the world is currently going through."
Susan K
carehome.co.uk rating: 4.08 out of 5
"My sister has been a resident in Memory Lane at The Wheatlands care home for some time now. All of the staff there very kind and obliging, any request is dealt with in a friendly manner, nothing is ever too much trouble. When visiting we are always met with courtesy and smiles, this from the Gardners, Cleaners, Kitchen staff, Carers and Management, usually a quick 'welcome' chat is in order before duties are continued. The food prepared on-site is excellent with a daily menu in the reception area for all visitors to see. Anniversaries/Birthdays are celebrated with cake to share and every effort is made to make the day special. Health and hygiene are top priorities, and if there should be a health problem it is dealt with immediately and we are kept informed. Wheatlands is efficiently run and the staff and management have a good working relationship which is obvious by atmosphere at the home."
F D
carehome.co.uk rating: 4.75 out of 5
"My experience is very good. I have had help from all staff, a good relationship with them, and I have no problems unsorted with them. My room at the home is small, clean and comfortable with a lot of my own possessions."
K G
carehome.co.uk rating: 4.08 out of 5
"What a brilliant home all the residents are treated like family if I had to go into a home this would be the only one I would go to. The staff and manager cannot do enough for you so very lucky to have a home like this."
Sharon C
carehome.co.uk rating: 4.92 out of 5
"Because of Covid-19 I haven't seen my friend for over 12 months. I can't comment on her room as I have not seen it yet. I do know she seems very happy when talking on the phone. Medially she is looked after really well. I'm so pleased she resides there rather than being at home alone."
E G
carehome.co.uk rating: 4.82 out of 5
"This for my husband has been in the Wheatlands Care Home for 8 weeks. He suffers from Alzheimer's I was filled with trepidation with regard to how he would cope and although sometimes a little sad, he has adapted and settled and seems to enjoy the chatter and company of the staff who are extremely caring. I have been so impressed by the friendliness and compression shown by the staff. The visiting Pod has been great for family and close friends. The manager and her staff maintain an aura of calm and gentle control and provide an excellent service to both their patients and families."
S W
carehome.co.uk rating: 4.55 out of 5
"What a beautiful place and all staff are really dedicated, So much going on all the time and very clean. The rooms are made to make you feel like home, and the meals are very very good you can have whatever you fancy nothing is too much trouble for them."
Sharon C
carehome.co.uk rating: 5 out of 5
"I am very happy to be cared for at this care home. The staff are always helpful and polite. Medical care is excellent."
D M
carehome.co.uk rating: 4.83 out of 5
"My sister was a resident at Wheatlands for about 6-years with severe dementia, and she was very happy there. She was so well cared for, even loved by the staff. They also cared for my niece so well during this stressful time of her mum's illness. They helped her deal with the loss when the end came."
Rhydian T
carehome.co.uk rating: 4.17 out of 5
"I have been very well fed and occupied, and I have hopes of coming again, please."
Arthur M
carehome.co.uk rating: 5 out of 5
"Mum is very happy at the Wheatlands. She feels safe and cared for. She said to me only recently that she feels the staff really care about her. I was particularly impressed that a young member of staff persuaded her to have a bath by promising to play some tracks by a certain artist. It is lovely to see such individual attention being paid to her. (The artist is her absolute favourite)!"
Christine R
carehome.co.uk rating: 4.25 out of 5
"It is very difficult for me to review Wheatlands properly as due to Covid restrictions I have been unable to visit my mother within the home and observe her day to day life. However, I can say that staff were extremely pleasant and helpful when I first made enquiries on my mother's behalf during the summer of 2020. Subsequently, they made it possible for me to see around Wheatlands, and when she moved in during September 2020 they dressed her room with her own processions and enabled me to spend time with her to help her adjust. The staff are all very helpful when I have anxieties about Mum as I am having to learn to understand her dementia and how to cope with it, and they are always quick to make me aware of any problems such as a fall or health issues which I appreciate too. I cannot rate from my own observations on some of the groups below but with regard to the food and drink, for example, I know that Mum enjoys her meals and appreciates the regularity of the tea trolley and that's good enough for me!"
Nicola C
carehome.co.uk rating: 5 out of 5
"Mum moved to the Wheatlands on 19/07/20. Due to covid restrictions, we have been restricted to outdoor visits, phone and FaceTime communication. All these have been good considering my mum's condition with Alzheimer's, which has progressed considerably. We are grateful for the care she is getting in these difficult times. The new visiting pod is good, although I think it is a bit clinical. Obviously for hygiene purposes. Look forward to normal times!"
Martin W
carehome.co.uk rating: 4.73 out of 5
"Thank you for arranging 'the pod' so we can finally visit my mam after a whole year (exactly) since we last visited! During the pandemic, we feel that Wheatlands have always prioritised the residents. My mam has always been well cared for and supported."
Jayne V
carehome.co.uk rating: 5 out of 5
"My husband came into Barchester Wheatlands Care Home on the 29th of June after a rapid decline in his Alzheimer's. During the past five months, I have felt my husband is well looked after and cared for. Support staff at visits have been so helpful, encouraging, kind and communicative. A couple of times a week I have phoned to ask how my husband is and have always been given time, care and detailed information. On the 28th of September, it was our 30th Wedding Anniversary and I had a visit booked. The Health Authority stopped visiting, I was upset, however, the care home arranged a card and a bouquet of flowers for my husband."
Sally G
carehome.co.uk rating: 4.67 out of 5
"The staff at Wheatlands are so caring and understand Mum's personal needs and eccentricities. I have had the great sense of relief that mum ha been looked after during these challenging times of Covid, by such a great team."
Helen H
carehome.co.uk rating: 4.33 out of 5
"Easy, just wonderful."
M H
carehome.co.uk rating: 5 out of 5
"I would not hesitate to recommend the Wheatlands Care Home. My mother was made very welcome and settled quickly, having had to move to a completely different part of the country. She has been a resident for 18 months. I can see the staff have a very good relationship with Mum and give her all the care and attention she needs. She enjoys participating in the many and varied activities and is always cheerful and relaxed when we see her. We are always made very welcome and enjoy the warm and friendly atmosphere and comfortable and attractive surroundings which must be lovely for the residents too. There is also a super menu on offer and we look forward to enjoying a meal with Mum when we can return to normal visiting. The lockdown situation has been managed really well and we have been kept fully informed. I have every confidence in the leadership and management of the Wheatlands to maintain these standards and the staff who also achieve them."
Louise S
carehome.co.uk rating: 4.83 out of 5
"This home is the best I have found, it is so refreshing to find the quality of staff from the manager to the domestics. They are so caring nothing is too much trouble I will always be so very grateful to everyone who looked after my mom. Thank you, everyone."
S P
carehome.co.uk rating: 5 out of 5
"Well, where to start on this most amazing home! Situated in a tranquil position overlooking open countryside to front and rear, offering hidden pockets of seating areas outside for residents to enjoy the fresh air and beautiful surroundings. The staff are all incredibly helpful and friendly, nothing is ever too much trouble for them, they are always jolly and happy reflecting the excellent management approach towards the staff of the Wheatlands. Everyone within the home is valued, from residents, carers, chefs, cleaners, gardeners, I have yet to not hear smiles, whether they be over the phone, or seeing them on people's faces, happy staff make for a happy place of work which in turn benefits the residents. Constant activities mean there is never time for boredom from the residents and yet they can still seek their own solace if wanted. The food is superb and plentiful. Most importantly, the residents and staff really do give off a vibe of one big happy family. Well done to all!"
Victoria N
carehome.co.uk rating: 5 out of 5
"We cannot comment on the room as she has recently moved to Memory Lane and we have not seen the new room due to lockdown and restrictions on visitors. The original room was excellent. However, the bed and linen were a little disappointing, when compared with the overall decor of the home, which is outstanding, along with the care and facilities provided."
R G
carehome.co.uk rating: 4.82 out of 5
"The Wheatlands provide Mum with a safe and caring home and the staff has demonstrated many times how they understand and genuinely care about her. She has begun to need more and more support and this is provided without any fuss. She feels safe with you and when we do take her out for a day, she is always relieved to get "home". I can't say or ask for more than that."
Christine R
carehome.co.uk rating: 4.58 out of 5
"Thank goodness Mom is a resident at Wheatlands Care home, Much Wellock, during the COVID-19 pandemic. The care and attention she has received during this crisis has been outstanding under very difficult circumstances and has kept her safe, secure, and healthy. All staff has made huge personal sacrifices to achieve the highest level of care and attention provided and we thank you all most sincerely. The benefits of the Wheatlands being part of a large organisation became apparent during the crisis with PPE for staff and testing for all carers and residents being made available sooner than many other care homes. The availability of FaceTime is also appreciated when face to face contact is not available. The foregoing has given us comfort and reassurance Mom is in the best possible place for her continued wellbeing. Thank you."
R R
carehome.co.uk rating: 4.92 out of 5
"Dad entered Wheatlands in early 2019 when he was very poorly and unable to care for himself anymore. Thanks to the wonderful care provided by the staff he slowly recovered to his "old self" over the next few months and has since been able to enjoy life every single day. What makes the Wheatlands so special for him (and for me) is the wonderful team - not just the carers but the kitchen staff, the cleaners, maintenance team and the office staff (I hope I haven't forgotten anyone!). They are such a happy crew, nothing is too much trouble and it gives Dad an enormous amount of pleasure to spend time around them. I must make special mention of the way Wheatlands has conducted itself during these Covid-19 times. It must have been very difficult for them but every time I have spoken to them on the phone, I have been impressed with their positive attitude and willingness to go the extra mile. Dad and I are immensely grateful to all of them."
Tim W
carehome.co.uk rating: 4.5 out of 5
"If you are going to be somewhere to live, there is no place better. The food is great and staff are good to me. All activities keep my mind ticking over."
D M
carehome.co.uk rating: 4.64 out of 5
"Care is good. Some staff are friendly and genuinely care for mum. Some younger staff don't seem to have the same attitude and see it more as a job to be done. Mum feels safe at the home. The activities are good, although, she doesn't interact with them or remember them these days. Would like more focus on her health - skin, water retention, weight gain, lack of activity."
C R
carehome.co.uk rating: 3.92 out of 5
"Dad had been living at the Wheatlands since March 2019 and is really settling well. Every time I visit, I am welcomed with such friendliness by all the staff who are deeply dedicated to looking after the health and happiness of the residents. Medical problems are picked up very quickly and are dealt with by the relevant person. Nothing is ever too much trouble for the care staff. Their kindness and patience are always in evidence which makes for such a calm and peaceful environment to live in and visit. This really is a home from home and the feeling is of being in a very happy family atmosphere."
J C
carehome.co.uk rating: 4.67 out of 5
"I found Wheatlands very welcoming and comfortable. The staff were like a family and they also welcomed my family members on their visits. Thank you, each one."
Kathleen C
carehome.co.uk rating: 4.75 out of 5
"I came for 1 week's respite care. On entering Wheatlands I felt the warmth and kindliness and was soon 'at home'. I was well cared for and will not hesitate to seek this service again should I need to. My sincere thanks go to each and every member of the staff. God bless you all."
Kathleen C
carehome.co.uk rating: 4.5 out of 5
"Management and care staff all work well together to provide a friendly, caring service to residents and their family/friends who visit Wheatlands. Phone calls are dealt with in the same manner. Truthfully, nothing is too much trouble for the staff at this home. All food is cooked on the premises and presented in an appetizing way."
Fran D
carehome.co.uk rating: 4.75 out of 5
"All Wheatlands personnel are friendly, caring and considerate. My husband has daycare, now twice a week. As my husband's carer, I believe that the kindness and dedication of the staff is of an extremely high standard. They offer valuable advise and friendship. Whilst collecting my husband in December, I myself became very unwell. The attention I received was immediate, low key and very kind. Having been reluctant to go down the care home route for quite some time, I am extremely pleased with the care and service provided at Wheatlands."
Jean M
carehome.co.uk rating: 4.73 out of 5
"Have had a happy stay at Wheatlands. Would certainly come back if needed. Staff so kind and exceptionally clean."
Margaret C
carehome.co.uk rating: 5 out of 5
"Mother-in-law only had a week's stay but she was treated very well with kindness and consideration. I am aware this is more expensive care home but you get what you pay for."
Susan L
carehome.co.uk rating: 4.83 out of 5
"My mother received outstanding care here. All of the staff were fantastic but especially the carers."
Edward T
carehome.co.uk rating: 4.75 out of 5
"I am very happy with the care provided to my mum who has Alzheimer's. The staff are all very attentive to her needs and are very friendly. It is good to know mum is safe and happy. The food is of good quality and any medical needs are attended to immediately."
L S
carehome.co.uk rating: 4.42 out of 5
"My husband was diagnosed with Alzheimer/dementia three years ago and has lived in the Wheatlands for eleven months. I never fail to be impressed by all the staff. They are well trained, are always friendly and welcoming to me and clearly know and understand every resident and their personal needs. Their record keeping seems pretty good and they can each answer any questions I have. The peace of mind they give me is incalculable because I know my husband is comfortable and easy in his mind."
Jill S
carehome.co.uk rating: 4.5 out of 5
"Originally entered for a one week stay but unfortunately fell in the bedroom on the first night and was admitted to hospital with a head wound. I returned to Barchester Wheatlands Care Home after 4 days and continued with my respite care and in fact, stayed for a further week. The care I received was excellent and they were aware of my condition and leaving hospital after my fall."
M S
carehome.co.uk rating: 4.3 out of 5
"I cannot fault the wonderful treatment from all staff including office staff who have been so supportive and helpful. It has been a real pleasure to be looked after by such wonderful people."
Blanche H
carehome.co.uk rating: 5 out of 5
"My experiences of visiting my aunt and uncle have always been positive. The home always has a lovely friendly atmosphere, the staff are brilliant with the residents and know how to treat everyone as an individual and know what that particular person will respond best to. When I visited today, it was singing time and lovely to see everyone having such a good time."
J S
carehome.co.uk rating: 4.92 out of 5
"Staff have been fabulous across the whole home and very supportive and caring towards my brother. He was previously distressed and staff have offered much reassurance making us feel comfortable with the whole process."
Malcolm R
carehome.co.uk rating: 5 out of 5
"Staff are wonderful, helpful and friendly and very kind to all. I would like to thank them all."
Linda L
carehome.co.uk rating: 4.83 out of 5
"The Wheatlands care home is definitely the best one I have been in. The staff are so caring and friendly and nothing is too much trouble for them. They look after their patients and seem dedicated to their care and comfort and well being."
Margaret N
carehome.co.uk rating: 4.5 out of 5
"Having been through a rather traumatic and stressful time I spent two weeks in respite care at Wheatlands where I received the rest, comfort and care I was in need of and am now feeling refreshed, rested and more able to cope with whatever life has in store for me. I cannot speak too highly of the dedicated staff who were all so kind, considerate, helpful and patient when coping with everyone in their care."
O B
carehome.co.uk rating: 4.17 out of 5
"This is a lovely care home. It has a warm, welcoming environment. My father was a resident for 18 months until his health deteriorated and he required nursing care. The ratio of staff to residents is very good and staff of all job descriptions are friendly and professional. Communication between the home and our family was excellent. All the food is of a very high standard and there is plenty of choices. There is a good selection of activities on offer including outings and lots of parties, to which family are always invited. Thank you Wheatlands for all you did for my father."
Jillian D
carehome.co.uk rating: 4.58 out of 5
"My partner has Parkinsons, Lewy Body Dementia and prostate problems. He is constantly in pain and he was getting more than a bit difficult for me to manage, so to give me a break. he went to the Wheatlands for respite. I found the staff, carers etc were extremely pleasant, helpful and kind in every way. He was looked after very well and I had no problem leaving him. He was there for 2 weeks. I appreciate all the help he was given and his medication was sorted out with no problems. When I visited, there was always tea and coffee given to us, with homemade biscuits. And yes I would have no hesitation if I had to put him in for respite again. Thank you."
Sue O
carehome.co.uk rating: 4.25 out of 5
"Very good."
M W
carehome.co.uk rating: 4.83 out of 5
"I find my brother well settled and happy, on good terms with the staff and able to chat a bit with them. His old habits of wanting to help or organise are present again but without his previous anxiety and irritation. The staff are always welcoming without insisting on invading conversation and I appreciate their warm support."
H M
carehome.co.uk rating: 4.17 out of 5
"The home is clean and welcoming."
Bethy B
carehome.co.uk rating: 4.83 out of 5
"Pleasant and acceptable."
Hazel G
carehome.co.uk rating: 5 out of 5
"Like so my mother craved independence but eventually, it became inevitable. I am very impressed with the care and consideration experienced so far. It has made a fairly traumatic event quite easy and the family feel confident that the right decision was made."
Neil E
carehome.co.uk rating: 4.83 out of 5
"Excellent home. Friendly, welcoming staff. Warm, homely environment."
P W
carehome.co.uk rating: 5 out of 5
"I rate this care home as first class. The Management, Carers and Support Staff, in my opinion, are dedicated, kindly and compassionate. I can vouch for this because I have stayed for three separate weeks respite care in 2017. My wife, who has vascular dementia cannot receive better 24-hour care than she currently receives at The Wheatlands. Full marks to Barchester for ensuring this quality of care."
John C
carehome.co.uk rating: 4.58 out of 5
"It's very sad to see my mum like this but I think she is being looked after to the best but her eyes are bad at times with mater and she says nobody talks to her. I know that its hard and carers are very busy, I just wish she could have nicer thoughts than she does. She is so scared saying that there is shooting everywhere but from what I can see she's cared for to the best of their ability."
Susan V
carehome.co.uk rating: 3.5 out of 5
"Very happy with the way Mom is cared for. Staff are always cheerful and happy. They always welcome us like family and keep us informed of Mum's condition."
Olwen M
carehome.co.uk rating: 4.17 out of 5
"My auntie and uncle both reside at the home. My experience has always been really positive. They are treated with kindness and dignity. My aunt and uncle are both in possession of their full facilities. They have physical problems that stop them from being at home and they would soon tell me if their treatment and care was not meeting their expectations."
Janet S
carehome.co.uk rating: 4.58 out of 5
"When visiting my mother I was impressed at how well and thoughtfully tables were laid, residents were given choices and their responses greeted patiently. Attention to detail and care and respect for the residents was evident."
Cherril W
carehome.co.uk rating: 4.18 out of 5
"I go to the Wheatlands four days a week and sometimes stay for one or two weeks. I think it's wonderful. The staff are more than friendly, very helpful and kind. The food couldn't be better and the company is good. I really look forward to going - I wish I could go every day."
Gwen W
carehome.co.uk rating: 4.55 out of 5
"Dad has been in Wheatlands for about 6months and during this time I have had no call for any concerns at all. Dad has improved greatly since being in the care of the Wheatlands staff."
Cynthia K
carehome.co.uk rating: 5 out of 5
"My father spent over six very happy years at Wheatlands, prior to his death this year. He always felt Wheatlands was his home and looked forward to returning after visits out. Dad had dementia and staff looked after him with kindness and compassion. Staff understood and looked after his individual needs, gradually adapting his care as these changed over time. Dad enjoyed the many and varied activities and trips out. He particularly enjoyed the enthusiastic celebrations of seasonal holidays and national events. He also appreciated the good quality home cooked food and the comfortable homely environment. His physical needs were always met, and with great sensitivity. Most importantly his emotional needs were met and Dad always felt secure and loved and cared for by staff who showed good humour, patience and kindness to towards him. Staff were excellent in communicating with my family and I. We are very grateful that Dad was able to spend the last year of his life so contentedly."
Lucy S
carehome.co.uk rating: 4.67 out of 5
"I was very happy with the treatment that my husband received. The caring staff were almost all so kind and thoughtful. He was treated with respect, well fed and entitled. One or two of the staff seemed a little disengaged but 90% were excellent."
G W
carehome.co.uk rating: 4.33 out of 5
"The help, support and understanding given to my mother-in-law and to us has been exceptional, especially given the challenges we had of a move from another care home in the south of England. Staff were extremely supportive of the logistics of arranging the move; in supporting us after the challenging journey, and in helping to get settled. Problems that had occurred in the transfer of medication from the previous home were identified and sorted in a professional, no fuss manner. MIL settled in very quickly, and her room is very welcoming, she clearly enjoys her meals and is well cared for in her new home. It is a delight to see her well groomed and clothed (I very much appreciate the clothes labelling system!) Staff are always extremely friendly and cheerful, and they encourage independence and interaction with others. Nothing seems to be too much trouble. They look after families well and seem to understand our needs and responsibilities too."
Denise V
carehome.co.uk rating: 4.92 out of 5
"Excellent care within a well-managed home. Facilities of a high standard including cleanliness, food and general environment. Residents treated with great respect and dignity. Cannot speak highly enough of the genuine care and attention our relative has received in this home. As relatives, we are kept involved in the care programme at all times and are always made very welcome."
J G
carehome.co.uk rating: 4.92 out of 5
"My concerns have been listened to and questions answered. I feel that staff have the best interests of my mother at heart and are striving to do their best for her."
Susan S
carehome.co.uk rating: 4.58 out of 5
"Mum thinks the care here is very good. The staff here are all genuine people who want to help and do help. The home is kept nice and clean. The food is excellent. It would be good to have more activities especially quizzes and trips out."
Christine R
carehome.co.uk rating: 4.42 out of 5
"Staff are helpful and kind, food is excellent and communication is good."
J H
carehome.co.uk rating: 4.83 out of 5
"Staff are always pleasant and attentive to Mum's needs. If there is a need for her to be seen by a GP they arrange for him to be called in and always keep me updated with her health. The food is plentiful and of an excellent standard and cups of tea and coffee are always on offer. Mum is very happy there and I have no concerns."
L S
carehome.co.uk rating: 4.25 out of 5
"Very happy with all the care given. Staff always polite, respectful, happy and willing to help and support. Happy with care given with respects to mother's epilepsy. Food standard good and plentiful. Overall, the care plan is very good. She is very happy here, this shows, I am calmer and happy. Thank you."
Judith M
carehome.co.uk rating: 4.67 out of 5
"Very good all round conditions."
M W
carehome.co.uk rating: 4.75 out of 5
"Our Mum spent three separate weeks, respite at The Wheatlands. On her second stay she was welcomed back as if she had been there all the time. The friendly environment and caring staff helped Mum settle in. The full time receptionist is a credit to the home, courteous, jolly and always willing to assist."
Marilyn B
carehome.co.uk rating: 4.5 out of 5
"Staff show good commitment and levels of care are also high."
K T
carehome.co.uk rating: 4.08 out of 5
"My mother has been cared for in a safe place. She has been treated with dignity and all her needs have been met for the past 8 and a half years. The individual care from senior staff is especially good as well as the food. Mum has enjoyed the activities at the Barchester Wheatlands Care Home, initially when she went out and more recently when they have entertainers visit the home. When I have had to raise any concerns with the home, usually to deal with Mum's progression with Alzheimer's disease, I have been listened to and the home has made the necessary changes to procedure."
Jennifer W
carehome.co.uk rating: 4.25 out of 5
"My mother was in your care for eight and a half years suffering from Alzheimer's disease - hard for a daughter who lives two hundred miles away. You gave me 'peace of mind', three very important words. You cared for her with professionalism, kindness and gave her a life full of laughter, a life that I was unable to provide. But you cared for me too, I never felt guilty that I hadn't done enough. Your receptionist is amazing, a constant in those long years. Thank you."
Elizabeth D
carehome.co.uk rating: 3.75 out of 5
"My father was a resident at Barchester Wheatlands Care Home from April 2015- July 2016. (He had a short illness in hospital and died on 17/7/16). He was struggling to cope at home, was having falls and heart problems. He was met with kindness by the staff, referrals to the local GP and District Nurses were timely, and he was helped to feel safe and secure. He had a pleasant room with views over well kept gardens to the hills beyond. The food was very good and he looked forward to meal times. The staff were patient in helping him settle into the care home and were always welcoming to his visitors. There were some practical problems with the heating system and lift while he was there, but they were rectified. It was good to see some of the staff at my father's recent funeral."
Karen W
carehome.co.uk rating: 4.5 out of 5
"When my grandad first came to the home I didn't know what to expect but my mind was soon put to rest when I met the lovely carers who were looking after my grandad. Everyone makes so much effort to make him feel at home here, which has helped him to settle in well. Now that there is a hot meal option at evening meal time this is much better as grandad sometimes misses lunch."
Anna F
carehome.co.uk rating: 4.25 out of 5
"I think this care home is excellent. The staff are very caring and cheerful . The whole care home is like a four star hotel. extremely clean and comfortable and I would definitely recommend it to anyone."
M N
carehome.co.uk rating: 5 out of 5
"Dad has been a resident at Wheatlands for over five years now. He has always been happy at the home, which he considers to be his home. He feels loved and cared for by all the staff. He is fond of the other residents and loves the staff. My family and I are really grateful that dad is cared for at Wheatlands."
Lucy
carehome.co.uk rating: 5 out of 5
"The staff are very caring and patient and are very knowledgeable about mum. They contact me if there are any medical problems and act promptly if a doctor is required or hospital appointment necessary. On one occasion, I was unable to take mum to a hospital appointment so they organised someone to accompany her as she has Alzheimer's."
Lorraine S
carehome.co.uk rating: 4.67 out of 5
"Welcoming, staff very thoughtful and kind. I am quite happy here."
D B
carehome.co.uk rating: 4.58 out of 5
"My wife and I are very pleased with the care The Wheatlands are giving my brother. They treat him with dignity and also the other residents. You can not fault them in anyway. They keep them clean and the food is very good, they make all visitors welcome. All my brothers family are very pleased."
Michael W
carehome.co.uk rating: 4.33 out of 5

Read our brochure 'Life in our home. Providing care through coronavirus' for more information on how we're here to help you and your loved one.

Read brochure
Food & Nutrition
Activities & Events
Care & Facilities
What happens now?
Are you ready to discuss your individual care requirements? Pick up the phone and talk to us, book a visit to our care home or come and take a look around our facilities.
Care enquiries
New care enquiry phone lines are open 8am - 8pm
01952 701 899
All other calls
Our fees and contract
We want to be as transparent as possible about how we charge for the different services we provide as well as what's included in our contract. Please click the links below to find out more about our fees and contract.
View typical fees
View Our Contract
Useful downloads
Here to help you make the right decision about your care requirements.
201