What our families say: Waterside Court Care Home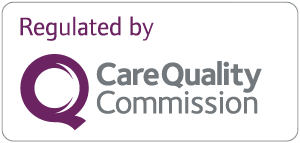 "We have thoroughly enjoyed our stay and my back healed quite nicely after 8 days. We found all the staff very helpful, kind and caring and could not find fault with any of them. The food was generally very tasty, especially the soup no complaint. All the staff were very active (overworked) but were very cheerful."
P S
carehome.co.uk rating: 4.58 out of 5
"I had a few minor issues initially but they have now been addressed and resolved fully, and in no way reflect on the present management staff who, through deserved internal promotion, are excellent and very efficient. From the outset though, the care, attention and respect provided by ALL the staff for my mother-in-law since she became a resident back in April 2021 (soon after it opened), have continued to be first-class. She is safe, content and being extremely well-cared for. I would without hesitation, recommend that any family looking to place a loved one in a care home, should definitely visit Waterside, meet the staff, experience the atmosphere and ethos of the home and see for themselves, the superb facilities on offer."
D E
carehome.co.uk rating: 4.75 out of 5
"Visited my friend and found her extremely happy. The care that she is receiving is excellent."
J W
carehome.co.uk rating: 4.58 out of 5
"My mother is very happy at Waterside Court and has been since she arrived. The staff are absolutely great - helpful, caring and respectful. It is such a relief for me and my sister to know that she is so happy and care for. Thank you so much Waterside Court."
J M
carehome.co.uk rating: 5 out of 5
"The respect and care the whole Barchester Waterside Court Care Home take of my mother who has dementia is amazing. I so love seeing how relaxed and confident she is with all of the staff. She is so happy in their care and constantly says how kind everyone is and how much she likes the staff and residents. I found the unstinting staff support and reassurance so comforting while my mum was settling. Mum herself has volunteered that we must sell her home to enable her fees to be paid. A huge step and recognition that the wants to be at Waterside."
E E
carehome.co.uk rating: 4.75 out of 5
"We are absolutely delighted with Waterside. The care is amazing, the staff are so kind and caring. Having had a bad experience with another care home, moving Mum has been the best decision."
Sally J
carehome.co.uk rating: 5 out of 5
"Fantastic service, My mother in law seems to be very well looked after and settled in very quickly. She says that everyone is very kind and friendly and that she feels well looked after. She's also enjoying the food and mixing with the other residents."
H B
carehome.co.uk rating: 4.92 out of 5
"A 5 star care home, in regards to the level of care and the facilities. Warm, respectful carers, imaginative activity program, flexible and approachable management, nothing is too much trouble. After visiting a number of care homes for my father after a "brain bleed" Waterside without a doubt was a standard way higher than any other I had visited. The welcome my father received from all staff, helped him settle with ease, and the patience they have shown us has made our time with him stress-free. I am hopeful it will still be open when I need it!"
Nicola M
carehome.co.uk rating: 5 out of 5
"The staff at Barchester Waterside Court Care Home have been excellent with my mother-in-law - welcoming, courteous and kind in difficult circumstances with Covid. As a new care home I look forward to seeing lots of residents and more trips out."
J C
carehome.co.uk rating: 4.58 out of 5
"I cannot speak of Waterside Court highly enough. My grandmother was the first resident and she has had such a wonderful experience so far. She particularly likes the friendly, helpful staff and is impressed with the modern facilities, boutique-hotel style of the home and the range of activities on offer. From watching movies in a comfortable cinema room to afternoon teas and taking day trips in the minibus, it's so lovely to see her enjoying herself with the other residents. The staff have made my grandmother feel at home by assisting with putting up photos of family members on the walls and other homely touches. The welcome and exceptional hospitality is also extended to visitors and on many of our visits. My mother and I have been treated to some tasty cakes and a cup of coffee to enjoy whilst we catch up with my grandmother. Keep up the great work, Waterside, you've set a fantastic standard of care and my grandmother feels lucky to call it home."
Ben T
carehome.co.uk rating: 5 out of 5
"A few years ago my wife and I spent several weeks visiting a large number of care homes to accommodate my mother-in-law. This was one of the most miserable and harrowing experiences of my life, but eventually, we found a good one. Towards the end of 2020, I found myself looking to find a care home for my own mother and fortunately I found Waterside Court which was a totally different ball game compared with my previous experience. I can only describe it as akin to a 5-star hotel. I instantly knew it was the right place for my mother and I was pleased to have found something of such a high standard. The team at Waterside Court are very efficient, friendly and caring, my mother took to them instantly. Mother has settled very quickly and I am completely happy in the knowledge that the coming years will be good ones for her."
M W
carehome.co.uk rating: 5 out of 5
"From our very first contact with Waterside Court in 2020, it has always been a very pleasant experience dealing with members of the team. They have always come across as caring and supportive and willing to assist in any way that they can. Waterside Court is a lovely home, beautifully designed and appointed, and I myself would be more than happy to stay there. My mother-in-law moved in at the end of March, was made very welcome and has settled down very quickly in her new home. We can already see the difference that the team have made, as she is once again smiling and happy more like the person she used to be. She has bonded well. She likes her room with a view over the garden and is enjoying the range of food that has been provided. All in all, I would say this is the best decision we could have made for her and we are sure she will enjoy life with her new family at Waterside Court."
C W
carehome.co.uk rating: 5 out of 5
"The Waterside Court care home opened at the end of March 21 and my mum one of the first residents. I've visited for the first time today to find her smiling and settled. She has twice said 'I'm so happy' to me, totally unprompted. She seems so much more alert at Waterside Court, pleased to have people around her and things to explore. The staff have been wonderful, getting to know Mum and all her ways, making sure she moves around and is comfortable and happy."
Cathy P
carehome.co.uk rating: 4.92 out of 5
"My mum is absolutely thrilled with her new room. She is amazed by its size and all the wonderful facilities. The staff are wonderful and so friendly. The food is fantastic, beautifully presented and so much choice. The residents are kept entertained and the cinema is a wonderful touch! All in all, a fantastic 'home from home'."
K T
carehome.co.uk rating: 5 out of 5

Read our brochure 'Life in our home. Providing care through coronavirus' for more information on how we're here to help you and your loved one.

Read brochure
Food & Nutrition
Activities & Events
Care & Facilities
What happens now?
Are you ready to discuss your individual care requirements? Pick up the phone and talk to us, book a visit to our care home or come and take a look around our facilities.
Care enquiries
New care enquiry phone lines are open 8am - 8pm
01854330179
All other calls
Our fees and contract
We want to be as transparent as possible about how we charge for the different services we provide as well as what's included in our contract. Please click the links below to find out more about our fees and contract.
View typical fees
View Our Contract
Useful downloads
Here to help you make the right decision about your care requirements.
51937