What our families say: Washington Grange Care Home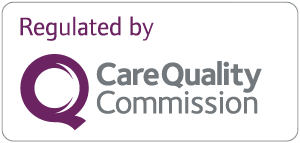 "My mother-in-law was resident at The Grange from October 2018 to June 2019. The carers and respect she received was excellent. We, the family, were kept fully informed of all matters relating to my mother-in-law. All levels of staff from management to carers fantastic. I would not hesitate to recommend this home to anybody, could not have wished mother-in-law's last days to be any better. Many thanks, Washington Grange."
Andrew Bcarehome.co.uk rating: 4.83 out of 5
"My mother in law is in this home, the care she receives is 100%. Carers have a lot to put up with dementia patients. I've seen with my own eyes how some patients are violent towards carers they deserve a medal for kindness and patience they are dedicated to there jobs. They work hard for there money and only wish they earned more because of each and everyone deserves it from carers to cleaners to kitchen staff and management. This home is brilliant excelling in everything even the activities keep up the good work. Thank you all."
Joan Mcarehome.co.uk rating: 5 out of 5
"My mother has had excellent care from the staff of this care home. There are lots of things to keep her mind occupied in a very clean and tidy environment."
David Scarehome.co.uk rating: 5 out of 5
"The staff are very friendly and look after my mother-in-law very well."
Colin Wcarehome.co.uk rating: 5 out of 5
"My mam has been here now for five years. They have been brilliant."
Ann Wcarehome.co.uk rating: 5 out of 5
"Washington Grange provided a very safe and welcoming environment for my mam. Throughout her two year stay, it was such a comfort knowing how well cared for she was. It was clear how much love, care and concern there was from all of the staff at all times."
G Ycarehome.co.uk rating: 4.58 out of 5
"The care staff are lovely and helpful. They made sure I have everything I need the food is lovely and we have a choice."
N Ccarehome.co.uk rating: 4.67 out of 5
"Friendly, caring staff."
D Bcarehome.co.uk rating: 4.18 out of 5
"Although my mother was at Washington Grange only a short time, the care she received was very good. When visiting her, the staff were polite, friendly and helpful. My mother was very ill and they understood her needs. The home was clean and well presented. My mother's room was spacious and had a good outlook."
G Bcarehome.co.uk rating: 4.33 out of 5
"I know that my mother is safe and cared for. We could not give the level of care and attention which this home provides."
David Scarehome.co.uk rating: 5 out of 5
"Under very difficult circumstances the staff have provided appropriate and sympathetic care for both my mother-in-law and wider family. We have been able to participate in stakeholder meetings to decide on changes in care when required. Over 6 years all have provided an environment and level of care we have been happy with."
C Rcarehome.co.uk rating: 3.92 out of 5
"The staff are great with the residents. The residents are treated like family. The food is good. The staff give the family peace of mind."
Angela Dcarehome.co.uk rating: 4.25 out of 5
"The staff are all friendly and very supportive. The home is very pleasant and clean."
Irene Icarehome.co.uk rating: 4.5 out of 5
"During my Aunt's stay at this care home I can, with true knowledge state that the care and attention to Aunty's needs were met with compassion, dignity and a vast knowledge of her illness, which resulted in her comfort and well being at this home. We encounter no resistance from any of the staff as they were all for the residents and they all do a brilliant job. The Manager and all staff deserve praise. Thank you all."
Trevor Bcarehome.co.uk rating: 4.67 out of 5
"More continuity of care from one carer would enable better communication between carer and relatives. A weekly/monthly meeting/report with main carer or manager of residents activities, care, routines, would be much appreciated and any concerns/worries/issues could be addressed then. These would be informal and would be especially welcome in the first few months of a relative being admitted as this is a difficult and anxious time for the resident and relatives."
Diana Bcarehome.co.uk rating: 3.92 out of 5
"I have been very happy with the care that has been given to my mother since entering the home. Every thing my mother has needed has been taken for her comfort and health. All of the staff have been very caring and helpful to all the family. My mother's room has always been very clean and tidy when we have visited."
Barbara Kcarehome.co.uk rating: 4.42 out of 5
"Washington Grange is a cut above the rest in our opinion, very trusting, caring, honest staff, prepared to go the extra mile to cater for individual people. Everyone is included in the activities if they want, they have a choice which is excellent. It's not "home" but comes a close second. Very safe environment. Also, the choice of food is very varied, excellent."
Noel Wcarehome.co.uk rating: 4.58 out of 5
"Care worker is excellent with the residents. Nice environment."
Angela Dcarehome.co.uk rating: 4.25 out of 5
"I have found the experience for my mum at Washington Grange excellent. But I do think the care home needs more staff/carers."
N Hcarehome.co.uk rating: 4.42 out of 5
"My Nana has been in this care home for years and she is made to feel at home. All the staff are patient and tend to her needs. She isn't a loud character and never asks for anything. I sometimes think she should ask if she wants her TV on or music, but she doesn't like to bother the staff. The only thing I would improve is that they ask her to move often if she needs things like drinks/moving from bed to chair etc. More often. Overall happy with service."
Lauri Gcarehome.co.uk rating: 3.92 out of 5
"I am a regular visitor to my mother. The home is ran very well but always seems to be understaffed."
M Ecarehome.co.uk rating: 4 out of 5
"My mother moved into The Grange before Xmas. We are very happy with the care and the staff looking after her."
M Kcarehome.co.uk rating: 5 out of 5
"A very welcome, friendly, professional and caring home. Great staff and management, especially seniors. Mum is treated like an individual, a friend, a family member. The staff know her likes and dislike, her sense of humour, her vulnerabilities. Mum feels cared for safe and secure which takes a weight off the rest of the family. Mum has an eclectic taste in food whilst it is not always to her liking they will try very hard to give her alternatives. Most of all mum has her most prized possession with her- her cat! She feels totally at home here and I would definitely recommend the home to others."
Jane Dcarehome.co.uk rating: 4.42 out of 5
"The staff at Washington Grange care for my dad as if he was one of their own family. They are loving, caring people and I could not ask for any one better to look after him. The home itself is always clean and tidy and my dads meals are good home cooked and he has good variation of food. My dad has dementia and can be awkward at times but the staff cope in a very thoughtful, professional and concerning way. Sometimes I feel the staff do struggle with the work load and may be more staff could be employed to help ease their chores."
John Rcarehome.co.uk rating: 4.83 out of 5
"Thank you so much to all the team at Washington Grange for all of the care & kindness & consideration shown to my father in law & mother in law over the last 5 months or so. Sadly my father in law passed away a couple of weeks ago & all of the family would like to express their gratitude for the way you handled & the care now being given to my mother in law who has Dementia & Alzheimers. You have all shown the that life in a care home can be kind & compassionate & whilst you are all very busy, there is always time to give the family information & news which we are grateful for as we all live in different areas of the country. With our grateful thanks"
Mandy Wcarehome.co.uk rating: 4.92 out of 5
"Totally satisfactory."
J Rcarehome.co.uk rating: 5 out of 5
"Care home is friendly extremely clean, residents are well cared for well fed, the staff are very friendly and caring, lots of activities. A very efficient management and well appointed for local amenities."
Marjorie Scarehome.co.uk rating: 5 out of 5
"The staff do a good job looking after me and other residents here."
WOcarehome.co.uk rating: 4.25 out of 5
"My mam has been in Washington for 13 years and I couldn't ask for anywhere better. I am informed of everything that goes on and everyone is so friendly, it feels like home. I am made to feel welcome at all times and I would tell everyone how nice the place is."
Andrew Rcarehome.co.uk rating: 4.5 out of 5
What happens now?
Are you ready to discuss your individual care requirements? Pick up the phone and talk to us, book a visit to our care home or come and take a look around our facilities.
Care enquiries
New care enquiry phone lines are open 8am - 8pm
0191 502 9558
All other calls
Our fees and contract
We want to be as transparent as possible about how we charge for the different services we provide as well as what's included in our contract. Please click the links below to find out more about our fees and contract.
View typical fees
View Our Contract
Useful downloads
Here to help you make the right decision about your care requirements.
192