What our families say: The Warren Care Home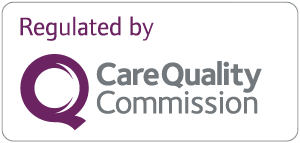 "Mum moved into Barchester The Warren Care Home on the first day of lockdown in March 2020 and received excellent care from the start. Outings were limited due to various spells of lockdown, but she joined in every activity on offer. The activities were varied and interesting, and she tried many things she'd never attempted before. In her last few weeks, she was surrounded by the love and care of all the staff, they became her extended family and we are so grateful to them all."
H S
carehome.co.uk rating: 4.75 out of 5
"My mother passed away very recently. Both parents were being cared for at this facility. The care and attention and personal interaction given to my mother at this most difficult time were truly excellent. The communication from the home to the family cannot be faulted. The staff continue to look after Dad and treat him like their own Grandad. Some members of staff accompanied Dad to the funeral of my Mother. My father had a birthday yesterday and the chef prepared a beautiful birthday cake. Sincere thanks to the reception staff, the carers, the housekeeping ladies, the Chef and the entertainment lady."
Andrew P
carehome.co.uk rating: 4.83 out of 5
"I would like to thank all the staff at The Warren for the excellent care of my mum. She had been unwell but has made a full recovery thank you. Everyone is so kind and helpful every time I visit."
Davina M
carehome.co.uk rating: 4.83 out of 5
"In the many years, I have been coming to The Warren I have only ever seen the residents receive exceptional care. The staff are extremely kind, respectful and thoughtful. The activities team work very hard to entertain residents with a wide variety of activities. Everyone is made to feel very welcome here and I wouldn't hesitate to recommend it."
Tracey R
carehome.co.uk rating: 5 out of 5
"Even though my dad was in The Warren for only a couple of months he soon settled in and using his own words "felt like home". All the staff are really friendly, caring and compassionate and will go out of their way to accommodate any need. We were so impressed that the care home had a dedicated 'events coordinator' to organise daily events/activities, no day was the same. As for the catering, menus were changed daily and had a good variation to choose from. I would highly recommend The Warren."
David B
carehome.co.uk rating: 4.92 out of 5
"Since my father entered The Warren on 10th December 2021 we have seen a vast improvement both physically and mentally. All the staff we have met have been friendly and professional. At present, he has not participated in any activities but this has been his choice. However, I would like to say from what I have seen in the home and on Facebook, the activities coordinator is a credit to The Warren and hopefully, my father will soon engage in the events."
S B
carehome.co.uk rating: 4.58 out of 5
"I would like to thank The Warren for the excellent care they gave to my father. They treated him with the utmost dignity and made him smile. The staff are excellent and made my dad so welcome and were there for us as well for support. The activities are excellent at The Warren, the best I have ever experienced. Keep up the good work!"
D M
carehome.co.uk rating: 4.92 out of 5
"Warm and professional service to clients and families."
D H
carehome.co.uk rating: 4.33 out of 5
"I am very happy here, I think it's well run and the staff are so kind and helpful. The food is first class."
B P
carehome.co.uk rating: 5 out of 5
"I am quite happy at The Warren. All the staff are very happy, helpful and agreeable to help me and all the residents. There are many outings to go on and very vasried. The food is very good, rooms and lounge very comfortable. I have no complaints at all."
S K
carehome.co.uk rating: 4.92 out of 5
"My father has lived at the Warren for nearly 5 years. He has been and remains very content. He loves his room and can have a lot of his things around him - his computer and TV for example as well as his recliner chair. The staff are lovely, caring and attentive, spending time chatting to him and helping him out when needed. The Warren was our first choice when it was decided he should go into a home. We've never had a moment of doubt."
S W
carehome.co.uk rating: 4.92 out of 5
"My mother is extremely happy here. She regularly tells me how well the staff look after her and if she wants anything she only has to ask. The communication during the Covid Pandemic has been very good. The new manager is clearly making further welcome improvements, including meals and entertainment. The Warren has a caring lovely atmosphere thanks to the hard work and dedication of all the staff, including admin and management."
M S
carehome.co.uk rating: 4.33 out of 5
"My sister was a resident at Barchester The Warren for almost four years. She died March 15th this year at The Warren - she loved her last years there, considered it her "home" and always gave thanks and credit to all staff for their care and attention. Many thanks to you all."
V K
carehome.co.uk rating: 4.33 out of 5
"Since a new manager has been ins post, things have improved dramatically. He is very approachable and forward-looking. He makes time to speak to both service users and family/friends."
Kathy S
carehome.co.uk rating: 3.25 out of 5
"My mother-in-law was looked after and cared for with much understanding, patience and care. My only gripe is the room being so small for the amount of money charged, otherwise, the home is lovely."
D G
carehome.co.uk rating: 4.58 out of 5
"Kind, caring, tolerant staff. Excellent food and service. A wealth of activities."
Harry B
carehome.co.uk rating: 4.67 out of 5
"My mother lives in The Warren Care home and has done for a number of years. We are very pleased with the care and the staff and Mum is well looked after and generally content. The staff have been supportive and are quick to call in the doctor if concerns with Mums health. Very satisfied and would recommend the home 100%. The recent refurbishment and the new pod have made the environment even better and it is great we can visit mum during Covid."
Donna L
carehome.co.uk rating: 4.17 out of 5
"Lovely."
Patricia R
carehome.co.uk rating: 5 out of 5
"Barchester slow out of the blocks to deliver on visitor pods. The Warren still does not have a warm safe pod for people to visit relatives. The current arrangements are that visitors sit outside on a patio and chat to the resident who sits in a small lounge by open patio doors. Today (3/12/20) its 6 degrees and raining... not a good experience for either party. The roll-out of visiting pods is being run by Barchester HQ who to date still have 30% of their homes awaiting appropriate visitor arrangements for Covid. Winter comes the same time every year it should not have come as a surprise, the roll out basically started too late. The arrival date for the pod at The Warren is 16th December and Barchester state that all homes will be equipped by Christmas. On behalf of residents and visitors let's hope they finally deliver."
J D
carehome.co.uk rating: 3.67 out of 5
"Although my 91 year old mother was only in The Warren for 3 days before she passed away. The care she did receive was first class. All the staff there went above and beyond to do their best for her and me. I would highly recommend The Warren without a doubt."
S S
carehome.co.uk rating: 5 out of 5
"Our auntie lived at The Warren Care Home for 15-months. We were very grateful for the excellent quality of care at the end of her life, and we felt our Auntie was being very well looked after. When she was in better health her complaints were about the lack of staff and lack of timely attention to her needs, for example, she had to wait a very long time to be pushed in her wheelchair back to her room from the dining room; as she couldn't walk that far. From a family point of view, it was difficult to establish, if the fee we were paying for her care was fair since there was no transparency and we saw our initial fee inflated twice during the first month of her residence. There was also a large initial fee for the preparation of her 'care' documentation. Overall, we are very satisfied."
Jan F
carehome.co.uk rating: 3.58 out of 5
"The staff and carers at The Warren were always kind and helpful. The amenity value of the communal areas was greatly improved by the recent refurbishment and remodelling. The circulation areas (corridors) in the older part of the building are still too narrow and claustrophobic (some natural light from above may improve this)."
M G
carehome.co.uk rating: 3.83 out of 5
"Initial welcome was friendly, helpful and informative. This attitude continued throughout my stay. The dining room was excellently served with spotless table linen. I was able-bodied but very aware of the extreme patience and kindness of the staff towards those less able, both physically and mentally."
J F
carehome.co.uk rating: 4.42 out of 5
"All the staff showed great care and compassion not only to my aunt in her last days but to all the family. Nothing was too much trouble. Eac carer gave lovely anecdotes and stories my aunt had shared with them, showing how well they knew her and spent time with her."
S D
carehome.co.uk rating: 4 out of 5
"I am extremely grateful to everyone at The Warren for the very kind and considerate care given to my husband during his stay in September and early October 2019. Many thanks to you all."
J T
carehome.co.uk rating: 5 out of 5
"After visiting a close family member recently, I experienced a clean well run home, a friendly engaging team, where nothing is too much. It was a delight to see my family friend relaxed, happy, safe and cared for."
Deborah
carehome.co.uk rating: 4.5 out of 5
"My father has just had two weeks respite in this home. His room was lovely. Although only there for a short time, he really enjoyed his stay. The staff were all so caring and kind and seemed to genuinely enjoy their work. It is a very friendly, welcoming home. Would definitely recommend it and will be more than happy to take my father back there, more importantly, he would be very happy to go back there."
D C
carehome.co.uk rating: 4.75 out of 5
"The care home manager was superb, professional and very caring. She could not have been more helpful. Based on her I would recommend to all my friends."
Dave F
carehome.co.uk rating: 4.5 out of 5
"The family think my cousin is cared for very well. He seems happy and contented. He is kept lovely and clean and seems to enjoy his food. He doesn't join in as he gets worried when there are a lot of people. Staff are very nice too."
Annette H
carehome.co.uk rating: 4.92 out of 5
"The Warren Care Home staff provided an excellent end of life care for our friend. It will be good when the programme of improvements will be completed both for the residents and the staff. Our experience of the staff at all levels is excellent, both for our friend and us as visitors. Our other friend is still with you."
Roger T
carehome.co.uk rating: 4.67 out of 5
"Not quite home but probably the next best thing. Most of our daily needs are catered for. Some times with a smile, sometimes not, but always with a "you are welcome", in answer to our "thank you's". The mixture of foreign accents takes some getting used to but it all adds to the fun of community living. I am comfortable here."
Ronald C
carehome.co.uk rating: 3.42 out of 5
"I have been made to feel very welcome and well looked after. I have found the whole team at The Warren very kind and friendly and helpful. I find that there are no restrictions and can go in the garden and have visitors at any time."
Audrey B
carehome.co.uk rating: 4.42 out of 5
"Having been a regular visitor to The Warren during the past months, I have always been made very welcome and found everyone friendly and obliging. The home is kept to a very high standard and always looks and smells fresh and clean. There is always something going on for the residents either as a group or individually and on occasions, there are evening events too. The management are always there to greet you at the door and there is always laughter within the home. If I ever found myself needing care of any kind I would not hesitate to go to The Warren as my first and only choice."
Geoffrey S
carehome.co.uk rating: 5 out of 5
"I would like to thank everybody in the home for helping me after being depressed for 9 years. Giving me my life back again. Because of all the staff at The Warren, I am now able to move on to housing with care and live a more happy and independent life."
Maureen H
carehome.co.uk rating: 4.92 out of 5
"The home made my dad comfortable and saw to his daily needs as he began to deteriorate. He was often difficult but the carers went out of their way to try to meet his needs in ways he found acceptable. By the time he died, he was referring to The Warran as "home". We could always be rest assured that he was being well looked after."
E C
carehome.co.uk rating: 4 out of 5
"I chose The Warren Care Home because I have friends who have had family there and were very satisfied with the care given to them. Also, my initial contact and discussions with the manager gave me the confidence that this is the right home for the twins whom I have Legal Power of Attorney for. I am very pleased with the first class care and friendliness from the staff that the twins are given. Activities organised to stimulate residents are very good."
Sarah T
carehome.co.uk rating: 4.75 out of 5
"There is a very pleasant atmosphere at The Warren Care Home. The staff are very attentive and reactive to the resident's needs. There is a comprehensive programme of events each day and there is a general impression that residents wishes are well catered for."
Derek M
carehome.co.uk rating: 4.92 out of 5
"My mother has been very happy in The Warren. She has commented on how nice and varied the food is and also on the fact that the staff are helpful, friendly and quick to answer if she needs help. She enjoys the entertainment and although she spends a fair part of her time in her room she also enjoys a chat at meal times. Personally, I was surprised at how nice The Warren is inside."
R G
carehome.co.uk rating: 4.75 out of 5
"My mother has had a very happy time at The Warren and enjoys her life here. Friendly, caring staff, a great restaurant and many activities."
Lee G
carehome.co.uk rating: 4.83 out of 5
"Generally, the home is satisfactory. However, the quality of food is poor and staff shortages occur all too frequently. At a recent CQC review, it was obvious the home was aware of the pending visit. Extra staff were brought in and conditions temporarily improved. Afterwards, however, the overall standard dropped again. Frequent change so Manager results in inconsistency - far too many in the last two years."
Michael K
carehome.co.uk rating: 3.17 out of 5
"Staff are caring, pleasant and hardworking. Mother always clean and tidy."
Josephine G
carehome.co.uk rating: 4.67 out of 5
"Only here 1 week but enjoyed it! Staff were all excellent as were most residents. Food good too!"
Donald L
carehome.co.uk rating: 4.75 out of 5
"Service cannot be criticised in any respect to all the staff. Requests are managed without delay and meals are tasty and well presented."
John S
carehome.co.uk rating: 4.58 out of 5
"Feels like home. I like coming in for respite care."
Betty B
carehome.co.uk rating: 4.91 out of 5
"Not impressed. Management and some staff are not up to the standard expected. Very disappointed."
Julie E
carehome.co.uk rating: 2.42 out of 5
"I find this care facility very good with excellent food and care. The carers always seem to have time for visitors and residents. Activities seem to please everybody, staff and resident seem to enjoy them. There are also outings which keep residents in touch with the world."
Judy H
carehome.co.uk rating: 4.67 out of 5
"This was the 4th time in the last 3 years that I have gone in for a fortnight's respite care. I am very pleased with everything and hope to go for another fortnight in the autumn. There is a kind, caring atmosphere and on the whole, residents are happy, there being those who are never satisfied in whatever situation! Considering that the care home is going through a difficult period with some staff changes, as a short stay resident, I felt that things were running smoothly."
B S
carehome.co.uk rating: 4.08 out of 5
"I am very happy with the care my mother of 98 years gets in the Warren Care Home. I choose The Warren, putting myself in my mother's position, in that I would feel happy living in there. The staff are very caring and helpful. The food is of an excellent standard and her personal care is very good, My one concern is the amount of managers who have left in the 2 years mother has been there, also the staff who have left."
L M
carehome.co.uk rating: 4.33 out of 5
"Barchester should be extremely proud of the team that is in place at The Warren. The care and compassion shown by all the staff to my mother in her final days was outstanding. All residents are treated with the utmost dignity at all times. I would have no hesitation in recommending The Warren to anyone. It must be one of the best if not the best. The media is very critical of care homes these days but this is certainly not the case here."
Trevor W
carehome.co.uk rating: 5 out of 5
"My sister has been a resident in The Warren Care Home for a year and as far as immediate family are concerned, no complaints whatsoever. She is very well cared for thoroughly enjoys the food and the dining room always looks amazing. Entertainment appears well received as do the occasional "trips" out. Hairdressers on site is lovely. Glad that weekly baths are now "the norm". I would like my sister to be encouraged to participate more in the crafts area but she maybe a bit stubborn to this! An excellent home with wonderful gardens and staff."
V K
carehome.co.uk rating: 4.92 out of 5
"The excellent chef who made special gluten-free meals interesting."
James R
carehome.co.uk rating: 4 out of 5
"My 93-year-old mother has been in the Warren for almost one month for respite care following several falls leading to debilitating fractures of her hip and lower back. We are now hoping mum will become a permanent resident as she has improved both mentally and physically. The level of care and encouragement demonstrated by all members of staff cannot be faulted. I feel supportive management is ensuring a very happy atmosphere. Nothing is too much trouble and the staff are so helpful and are looking after mum with compassion and empathy. Mum's room is kept clean and fresh as is her laundry. Mum loves the home cooked meals which are served in a beautiful dining area.She can have food in her room if she wants. The activity ladies are helping mum join in the many fun/music/craft sessions ensuring her deafness is not making her isolated."
P S
carehome.co.uk rating: 4.83 out of 5
"This is the 3rd time I have been to The Warren for respite care. A very refreshing fortnight. A good atmosphere and a great kindness shown by all members of staff and excellent food. Interesting activities by devoted leaders. I noticed that 2 or 3 times more residents attended the exercise group with an instructor and the quiz afternoon, could more stimulating events be introduced? e.g A) "Table games" afternoon (in dining room) with Scrabble, Dominos/chess and card games. B) The "Knit and natter" expand to include art/craft groups and residents to have own folder to keep their pictures - colouring being the "in thing". C) The Parish Church which holds communion once a month, to be asked to take a "Song of Praise" for half and an hour to three-quarters of an hour on Sunday at 6.15pm, once a month. We love to sing the hymns we learnt in our youth."
B S
carehome.co.uk rating: 4.5 out of 5
"The staff were exceptionally kind and helpful. Food and drinks were good. I liked the dog. Enjoyed outings, especially cider in a pub. Liked mixing with other residents and made new friends."
Keith W
carehome.co.uk rating: 4.58 out of 5
"Nearly 5 years ago, I came to The Warren after having an operation at Papworth on heart valves. I received wonderful care as for a time I couldn't walk. Since then, I have been a regular guest coming 2-3 times a year and always at Christmas as I am elderly (92-year-old lady) living on my own. I am able to wash and dress myself and use the dining room for all meals. I feel very fortunate as I still have my brain and it still works. I find the cost now quite expensive as I pay the full rate. Do you have a lower charge for people like myself? I would enjoy coming more times in the year to enjoy a happy time at The Warren."
Marian B
carehome.co.uk rating: 3.8 out of 5
"All Ok"
Brenda B
carehome.co.uk rating: 4.17 out of 5
"My mother was resident at The Warren for just over four and a half years and during this time I had complete confidence in the medical and social care which she received. It has always maintained a friendly and helpful staff thanks to a good management and administration."
Roger S
carehome.co.uk rating: 5 out of 5
"I cannot speak highly enough of The Warren, to such an extent that if I, myself, were needing residential care, this is the place I would want to be. The home itself is a lovely building and the surrounding grounds and gardens are well maintained and very inviting. Every member of staff I have come into contact with is always very friendly, outgoing and does their best to accommodate the needs of the residents. It is a consequence of this and all the lovely activities and celebrations that are organised, that all the residents I see and speak to say how much they enjoy being there."
Frances D
carehome.co.uk rating: 4.91 out of 5
"My mother has been a resident at Barchester The Warren Care Home for nine and a half years. She became very frail at the start of 2017 and her health declined rapidly. The care she received by the carers and indeed all the staff was kind, patient and always respectful. Nothing was too much trouble and she was kept comfortable and clean. Sadly, she passed away on the 20th January with my sister and I by her side. Attention was then turned to us and we were given the same kindness and compassion right up to when the undertaker took our mother away. Barchester The Warren Care Home has some exceptional staff who go beyond their normal duties. They treat all the residents with respect and understanding and make it a home from home."
Christine L
carehome.co.uk rating: 5 out of 5
"When coming to The Warren, I was very apprehensive, but there was no need to worry at all. The carers came into my room to introduce themselves and made me welcome with flowers and chocolates. Since then I have had no worries. I am looked after 24 hours a day, if there's anything I need, they will get it for me. Food is lovely and you get a choice at each sitting and where possible is home cooked. Entertainment is on nearly all week in the lounge and you get a list each week to let you know. I love it here."
H S
carehome.co.uk rating: 5 out of 5
"Dad enjoyed his stay in The Warren and really appreciated the help and friendship of the staff. Dad didn't make much use of the communal area or events and his care needs were relatively low, so the cost seemed high for what he utilised, but we understand why this is the case. All the staff were very good, especially the senior carers who were brilliant."
Neil W
carehome.co.uk rating: 4 out of 5
"The care my aunt received was excellent. She would still be there but needed much more nursing care/memory lane care than The Warren was able to provide. The manager tactfully explained the position and my aunt was transferred to another Barchester home with careful consideration. The carers I met at The Warren were very caring and professional. She was treated with dignity throughout. My thanks to the staff."
M
carehome.co.uk rating: 4.67 out of 5
"As a day visitor I found the activities a bit hit and miss. I enjoyed the exercise class on a Thursday afternoon. I have found that I am making friends but a lot of people fall asleep and I am left on my own to read my book. The food is average but not always enough. The staff are numerous and friendly."
Marjorie L
carehome.co.uk rating: 3.83 out of 5
"Very happy with all the help given, especially during an emergency involving a 3-hour wait for an emergency ambulance."
Dolores G
carehome.co.uk rating: 5 out of 5
"Always very welcoming to my mother, by first name in all her visits. Kind and caring and very pleasant. Never smells of urine on entering the home. Activities always going on. Food very good and a good varied menu, always nice and warm. A little care over placing residents in wheelchairs in day room as my mother fell trying to go by with her walker as space too narrow to get through."
Lyn M
carehome.co.uk rating: 4.67 out of 5
"Vera, my mother, was only at The Warren for three weeks, but, during that time all the staff from the cleaners, kitchen staff and carers were extremely attentive, helpful and could not have made her stay any better. In the final stages of her life the staff were brilliant e.g the chef prepared a piece of fish for her and brought it to her room beautifully presented. My family and friends were always offered refreshments and meals. On mothers death without exception all the staff showing compassion and she was treated with great dignity and respect. I cannot praise the staff enough for all they did for mother and us. I hope this ethos continues and that the staff know how much they are praised by us as a family."
Paul C
carehome.co.uk rating: 5 out of 5
"I went to The Warren Care Home for respite care following a carpel tunnel operation on my right hand. I am 84 and crippled with osteoarthritis and my right leg has two rods holding a hinge in the knee. I walk with a stick. The Warren Care Home was excellent and I felt relaxed during my 12 days stay. The staff were very kind and treated me with respect not talking down to me or other residents! Facilities were good with pleasing "extras!" The food was home cooked and most enjoyable with plenty of choice. I hope to return later in the year for another break as I am no longer able, through my physical disability, to have holidays."
Betty S
carehome.co.uk rating: 4.75 out of 5
"My father lived for over three years at the Warren and ended his life there as he wished. This is a very special care home, a true family atmosphere including a cat. The staff are wonderful, patient and kind. I visited at least twice a week and observed nothing but superb care throughout the home. It is spotlessly clean, the laundry is completed to the highest standard. The food is delicious, home made to the highest standard. Medical care is precise and the end of life care so very special, such loving staff to Dad to his life's end. The entertainment is varied, great fun and so many events celebrated. The gardens are beautiful, it all takes hard work. I cannot speak highly enough of The Warren."
Carol A
carehome.co.uk rating: 5 out of 5
"This was my first experience of having to place a relative into a care home, albeit respite care since the early 90's and i am pleased to be able to say the service provided at The Warren were excellent. My mother-in-law has always shown a reluctance to be placed in such care and as you can imagine it was a great relief to us as a family to find she had been looked after well, enjoyed the experience and does not appear averse to the prospect of a similar placement in the future."
Betty I
carehome.co.uk rating: 4.92 out of 5
"I come to The Warren care home once a week for a bath and I really enjoy coming. The staff are all friendly and kind. I have been coming now for several month as I have no bath in my bungalow only a shower and I really do miss my bath, so I am really grateful to all the staff. I also have been invited to several parties and social events which I really enjoy, so thank you all at The Warren. As an ex-nurse I know several homes in and around Norwich, I started my training at the Old N&N and really enjoyed it, and finished at Hellesdon Hospital in the 1950s. Thank you very much for giving me the chance to thank you all."
Rita M
carehome.co.uk rating: 5 out of 5
"The one week I stayed in the above home was very pleasant. The staff were very helpful in every way. Always cheerful, meals excellent. There is one activity which I found was not covered. No Sunday services! Religious. My stay was temporary."
Barbara R
carehome.co.uk rating: 4 out of 5
"I found the staff helpful and kind, and very patient with the residents who needed it. I personally was only in the home for respite, due to the building alteration taking place in my flat. The food I thought was very good as was the hygiene. My room had everything I required with a modern en suite."
Enid S
carehome.co.uk rating: 4.08 out of 5

Read our brochure 'Life in our home. Providing care through coronavirus' for more information on how we're here to help you and your loved one.

Read brochure
Food & Nutrition
Activities & Events
Care & Facilities
What happens now?
Are you ready to discuss your individual care requirements? Pick up the phone and talk to us, book a visit to our care home or come and take a look around our facilities.
Care enquiries
New care enquiry phone lines are open 8am - 8pm
01603 954 094
All other calls
Our fees and contract
We want to be as transparent as possible about how we charge for the different services we provide as well as what's included in our contract. Please click the links below to find out more about our fees and contract.
View typical fees
View Our Contract
Useful downloads
Here to help you make the right decision about your care requirements.
183