What our families say: Upton Bay Care Home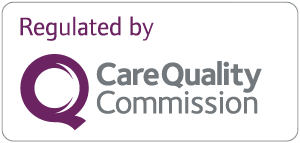 "I have nothing but praise after my visit to take my husband out to lunch yesterday. He was happy, beautifully shaved and I was more than happy and our little dog was so pleased to see him. On returning to Upton Bay we were greeted by smiling people doing something for children in need. Lots of laughter greeted us at the door. Well done to you and your team, I am very grateful I found you all."
L H
carehome.co.uk rating: 5 out of 5
"From my first enquiry to dad starting we have been treated with respect and care. All staff and management take time to reassure you and answer any questions. I can't recommend or thank them for dads care enough. We hope to see you again in the future. Highly recommend. Thank you."
V M
carehome.co.uk rating: 5 out of 5
"My mother is very happy with the care she is receiving at Barchester Upton Bay Care Home. The food is excellent and the staff are friendly and caring. The building and facilities are luxurious."
Lindsay B
carehome.co.uk rating: 5 out of 5
"The staff were very good here. A very good home for rest, peaceful when i wanted it to be. I had an active week this week as there's been some great residents to join with activities. Spacious room and bathroom. Really enjoyed the company of the staff, especially the gentleman in maintenance - we had a laugh! Been here twice now, very happy both times."
J W
carehome.co.uk rating: 5 out of 5
"My sister and I looked around a lot of homes for Mum, we found the management and staff so welcoming and friendly than all the others that we visited we were so worried and tearful that Mum was going into a home, but really we needn't have been as she has settled in so much better than we expected. I would thoroughly recommend Upton bay to anyone who was thinking of a home."
Daryl E
carehome.co.uk rating: 5 out of 5
"My mum is currently in respite here but will become a resident. I cannot praise the staff enough, helpful kind and so compassionate. The manager is the best they can have and is always on hand for any problems or concerns we have for any. The home is superb, luxury so definitely 5star. But most important is the staff."
J P
carehome.co.uk rating: 5 out of 5
"I am extremely impressed with Upton Bay care home. My mother came in with Alzheimer's and a broken shoulder, very confused, we were struggling to manage things. Upton Bay Care Home have gone above and beyond our expectations, mum is happy, less confused, among friends, walking again and on the mend. An absolutely wonderful care home, I cannot recommend highly enough. It is a huge relief to know that mum is in such excellent hands with amazing carers. Thank you. First-rate and beyond five stars."
Melle L
carehome.co.uk rating: 5 out of 5
"We were welcomed promptly and cheerfully at the front door. Everyone we saw acknowledged us with a smile and a greeting. When we needed help to sit my sister up it was there done in seconds and she moved professionally."
Vera J
carehome.co.uk rating: 5 out of 5
"Staff are very helpful and beautiful building. Relatives are always welcomed with a smile and the food is really lovely. The team are always helpful and they would support us in anything that we need."
Paula R
carehome.co.uk rating: 5 out of 5
"Barchester Upton Bay Care Home has been amazing. Our mother came to stay for a two weeks respite. The staff and the care she received was excellent. She is booked in again for some more respite and we have peace of mind she will be receiving the best care."
Lisa V
carehome.co.uk rating: 5 out of 5
"Mum has been here for about six weeks now. Her mental health has improved immensely. She is happier, cleaner and safer. Her sense of humor has returned and she is back to the mum we all know and love."
C M
carehome.co.uk rating: 5 out of 5
"My Godmother has had a much-needed stay at Upton Bay Care Home. Things were becoming quite hard at home for the immediate family. A couple of weeks respite was hugely beneficial to all of us. She called us every day to let us know how she was getting on, and every day seemed to be a really positive one. I live too far to visit but knowing she had lot of activities and entertainment morning and afternoon was a big relief as I was worried she would get bored. I needn't have worried as every call she was so happy. Food was reportedly amazing and the chef catered to her tricky dietary needs. The manager sent the family updates and she looked so happy in photos - it was nice to see her enjoying herself and doing things we didn't even know she enjoyed. Her other daughters visited often and the staff were really positive and welcoming. We're happy she's home as we missed her greatly but it's a relief to know there is such a lovely place for her to go for a break whenever needed."
Jane B
carehome.co.uk rating: 5 out of 5
"Upton Bay goes above and beyond for Dad and our whole family. The care staff are fantastic. I don't need to worry about checking up on Dad because I know they will always be in touch regularly. Dad has made so many positive improvements here in the last three months. Before he struggled to walk across a room, and now, I've never seen him move so quick! He is eating so much better because of encouragement from staff and the social dining environment, which has given him some strength back/ We're so happy that Dad is enjoying life at Upton Bay - our minds are at ease."
L A
carehome.co.uk rating: 5 out of 5
"My husband received a very warm welcome when he arrived for respite care at Upton Bay. His love of jazz had been noted and was playing on the sound system, which made him happy immediately. The welcome card was a lovely thought as was the enticing bowl of fruit. On his return home he told me he'd had a wonderful time, everyone was very kind and would happily go again which was music to my ears."
M F
carehome.co.uk rating: 5 out of 5
"The most incredible home! As a family making the decision to put our auntie in a care home was emotionally very difficult. We visited many care homes and were very anxious and apprehensive throughout. When we arrived at Upton Bay we instantly knew it was special and a place we could trust. It was further cemented when we spoke to the manager who was very genuine, proactive, transparent and took great interest in the life my auntie would like to lead, her hopes, dreams and aspirations which I found very reassuring as so many other care homes focus on the past. The team is very knowledgeable, friendly and greet me by my first name. She always looks pristine! (real focus and attention to detail) she is encouraged out on trips and is constantly kept busy, the food is wonderful. Her room is stunningly beautiful and spacious. Since moving to Upton my auntie looks ten years younger living an amazingly full and active life. Upton Bay is more than what we could have ever hoped and dreamed of."
Linda T
carehome.co.uk rating: 5 out of 5
"The staff at Upton Bay are amazing. They are helpful, understanding, compassionate and do all they can to reassure you that everything is ok. I had to make the hard decision to put my father into care, the staff here have been so very kind and have helped and guided me through this difficult process. Nothing is too much for them, I have regular contact, either by email or phone on how my father is keeping. They have even helped me with my own mental health with their reassurance that I am not alone during this. I am so happy that he is where he is. I do not have to worry about his care, I feel at peace that he is extremely well cared for and looked after. Thank you to everyone at Upton Bay for everything you do."
Sally C
carehome.co.uk rating: 5 out of 5
"Right from the beginning, my aunt and I were made very welcome. The staff could not have done more to help us settle her in. Since then, they have treated my aunt with respect and dignity which is very important to me. They also always welcome me when I go to visit, which at the moment is most days, with a coffee offered. The home has been tastefully decorated and equipped, and it is a pleasure to visit."
Paula R
carehome.co.uk rating: 5 out of 5

Read our brochure 'Life in our home. Providing care through coronavirus' for more information on how we're here to help you and your loved one.

Read brochure
Food & Nutrition
Activities & Events
Care & Facilities
What happens now?
Are you ready to discuss your individual care requirements? Pick up the phone and talk to us, book a visit to our care home or come and take a look around our facilities.
Care enquiries
New care enquiry phone lines are open 8am - 8pm
01854330182
All other calls
Our fees and contract
We want to be as transparent as possible about how we charge for the different services we provide as well as what's included in our contract. Please click the links below to find out more about our fees and contract.
View typical fees
View Our Contract
Useful downloads
Here to help you make the right decision about your care requirements.
51533