What our families say: Upton Bay Care Home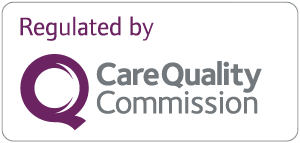 "The most incredible home! As a family making the decision to put our auntie in a care home was emotionally very difficult. We visited many care homes and were very anxious and apprehensive throughout. When we arrived at Upton Bay we instantly knew it was special and a place we could trust. It was further cemented when we spoke to the manager who was very genuine, proactive, transparent and took great interest in the life my auntie would like to lead, her hopes, dreams and aspirations which I found very reassuring as so many other care homes focus on the past. The team is very knowledgeable, friendly and greet me by my first name. She always looks pristine! (real focus and attention to detail) she is encouraged out on trips and is constantly kept busy, the food is wonderful. Her room is stunningly beautiful and spacious. Since moving to Upton my auntie looks ten years younger living an amazingly full and active life. Upton Bay is more than what we could have ever hoped and dreamed of."
Linda Tcarehome.co.uk rating: 5 out of 5
"The staff at Upton Bay are amazing. They are helpful, understanding, compassionate and do all they can to reassure you that everything is ok. I had to make the hard decision to put my father into care, the staff here have been so very kind and have helped and guided me through this difficult process. Nothing is too much for them, I have regular contact, either by email or phone on how my father is keeping. They have even helped me with my own mental health with their reassurance that I am not alone during this. I am so happy that he is where he is. I do not have to worry about his care, I feel at peace that he is extremely well cared for and looked after. Thank you to everyone at Upton Bay for everything you do."
Sally Ccarehome.co.uk rating: 5 out of 5
"Right from the beginning, my aunt and I were made very welcome. The staff could not have done more to help us settle her in. Since then, they have treated my aunt with respect and dignity which is very important to me. They also always welcome me when I go to visit, which at the moment is most days, with a coffee offered. The home has been tastefully decorated and equipped, and it is a pleasure to visit."
Paula Rcarehome.co.uk rating: 5 out of 5

Read our brochure 'Life in our home. Providing care through coronavirus' for more information on how we're here to help you and your loved one.

Read brochure
Food & Nutrition
Activities & Events
Care & Facilities
What happens now?
Are you ready to discuss your individual care requirements? Pick up the phone and talk to us, book a visit to our care home or come and take a look around our facilities.
Care enquiries
New care enquiry phone lines are open 8am - 8pm
01854330182
All other calls
Our fees and contract
We want to be as transparent as possible about how we charge for the different services we provide as well as what's included in our contract. Please click the links below to find out more about our fees and contract.
View typical fees
View Our Contract
Useful downloads
Here to help you make the right decision about your care requirements.
51533