What our families say: Trinity Manor Care Home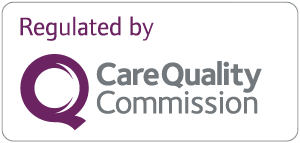 "My mum needed urgent care earlier this year for the first time. Trinity Manor has been faultless in their professionalism, kindness and care to my family whilst we have been through this difficult time. It could have been a nightmare even without the difficulties of COVID. The staff have been so thoughtful, demonstrating experience and humour as my mother is adapting to losing her independence. The Manor is a beautiful, clean and comfortable home in lovely surroundings - I feel lucky to have found a safe place to care for my mother."
Rosie Pcarehome.co.uk rating: 4.58 out of 5
"The standard of care for residents, the cleanliness of Trinity Manor, decoration and quality of food was outstanding. The customer care prior to both of my cousin's (3x weeks) respite stays, during and afterwards, has been quite excellent and we have formed a close bond with the team at Trinity Manor born of our trust in the staff and their genuine interest and care for their residents. I have visited many residential care homes in Dorset, Kent and Somerset in the past 5 years and Trinity Manor is head and shoulders above the rest so I cannot recommend the management and care and support staff strongly enough."
Philip Rcarehome.co.uk rating: 5 out of 5
"A very friendly and comfortable place to stay and I expect to come back when I next need a break. The attention of the nurses is of the highest standard. The staff seems to know what I need often before I ask for it. The addition of an easily accessible bar would be useful, though I find that wine is available on request without difficulty."
G Ccarehome.co.uk rating: 4.83 out of 5
"Any evaluation has to be against the background of covid19, to which the staff reacted with alacrity. The well-planned program of talks and activities by outside contributors has had to be suspended but a full program has continued led by the entertainments manager. The public areas of the home are of the most impressive design, large and comfortable they are well used by the residents. Residents own rooms are larger than the norm with attractive furniture and decor. The grounds are landscaped and residents help in planting. All staff receive training. They display a high level of respect and understanding. Both day and night care staff are highly responsible and kind. The cleaning staff are devoted to a well-planned routine. The dining areas are impressive and catering staff offer an extensive range of menus and service. The management and staff provide top rate professionalism."
V Mcarehome.co.uk rating: 5 out of 5
"All staff are friendly and helpful. Food is good and varied. All areas are clean. Always hot water available."
D Wcarehome.co.uk rating: 5 out of 5
"Since opening, all staff at Trinity Manor have worked really hard to create a lovely, homely, relaxed setting for residents and visitors are always given a warm welcome (together with coffee and cake!). It is apparent how much thought has gone into the decoration, which is lovely, as well as the layout of both residents' own rooms and the communal areas which have plenty of space. There are so many things that make it feel welcoming that it would be impossible to list, however, the real warmth comes from the staff who all go out of their way to make their residents happy - it is the little touches that count and which make it feel like home. I would not hesitate to recommend."
Joy Wcarehome.co.uk rating: 5 out of 5
"My mother has stayed at Trinity Manor for 3 weeks respite after a hip replacement operation. She is 90-years-old. She has been looked after very well. Thank you."
Ann Hcarehome.co.uk rating: 5 out of 5
"All members of staff are caring and friendly. Food is extremely good. Rooms are a high standard."
Joycecarehome.co.uk rating: 5 out of 5
"The staff are extremely sociable and can't do enough for you. Sometimes the more senior members of staff tell the newer staff off inappropriately like telling one off in front of other staff members. One was sitting down at the table trying to explain something but the first member was told off in front of everyone."
J Bcarehome.co.uk rating: 3.67 out of 5
"Trinity Manor is a beautifully presented home with superior facilities. Efforts are made to provide individually tailored care and activities, and residents choices are accommodated where appropriate. My Aunt repeatedly informs me of how well she is cared for in this friendly and accessible home."
Maine Ecarehome.co.uk rating: 4.42 out of 5
"My elderly Mother first went into Trinity Manor for a 2-week respite in January. She was very apprehensive but realised that she was not managing at home on her own. She is still there, some 12 weeks later and her general health has certainly improved, she looks and is, considerably better than she was on admission. Her room is bright and airy and as she is on the ground floor - she likes the fact that she has access to the outside areas. The staff are always extremely cheerful despite their good humour being tested at times! They are, across the board, very welcoming to visitors and extremely good in keeping me updated on the needs and progress of my Mother. At present, there are no plans for her to go home but I feel confident that she is comfortable and well cared for. Thank you to all."
Val Lcarehome.co.uk rating: 4.08 out of 5
"I am more than happy with the care and attention given to my wife. Calls from the care home to update me on how my wife is faring and letting me know about the activities my wife has undertaken are much appreciated. The setting up of video calls has been most welcome. All the staff from the carers to the home manager have shown how committed they are."
Terry Fcarehome.co.uk rating: 4.67 out of 5
"Staff friendly, cheerful, professional during impressive management CV-19. Home clean, light, spacious, social and comfortable. Regrettably not able to visit due to CV. Videocall available and emails help. Updates with reassurance residents busy with activities and their anxieties tended to during challenging times."
F Ccarehome.co.uk rating: 4.58 out of 5
What happens now?
Are you ready to discuss your individual care requirements? Pick up the phone and talk to us, book a visit to our care home or come and take a look around our facilities.
Care enquiries
New care enquiry phone lines are open 8am - 8pm
01935 574 965
All other calls
Useful downloads
Here to help you make the right decision about your care requirements.
188