What our families say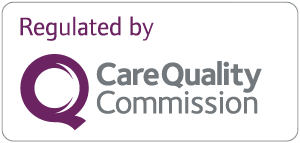 "Staff were excellent with everything they did for my mum. She was treated with dignity when she died in the home. Staff should be told what a good job they do, and thanked."
Claire W
carehome.co.uk rating: 4.92 out of 5
"The staff are so very kind to me. I like walking around the lovely walk at the back of the care home."
M R
carehome.co.uk rating: 5 out of 5
"The staff and volunteers at Thistle Hill cared for my father who had been sectioned under the mental health act as his dementia caused him to suffer great anxiety leading to behaviour which could be both unpredictable and aggressive. During the 20 months he resided in the home, he calmed down enormously thanks to the high quality of the professional, patient care he received. My father is now at rest and my family and I would like to thank the team at Thistle Hill for all they did for him during his residency and for making us feel so welcome when we visited."
Rick H
carehome.co.uk rating: 5 out of 5
"My mother has dementia and is not easy to handle as she is aggressive at times. Also, she has a high fall risk. When my mother ended up in hospital after breaking her thumb, her care provider wouldn't take her back and so we were left trying to find a care home provider. As soon as we went to view Thistle Hill, the welcome from walking into reception and upstairs in the dementia unit gave us such a warm feeling that my mum would be well looked after. The care is fantastic and nothing is too much trouble."
Anne C
carehome.co.uk rating: 5 out of 5
"I have been a resident for nine years. We are short of carers, no cover when they have holidays, this time becomes very muddled. Dignity is not carried out at times. Some care staff have no bedside manners. We have new management, who don't seem to be in the same manner which we had yet. Cleanliness is poor, we have only one good cleaner. Value for money is low, as some jobs are very muddled."
Patricia C
carehome.co.uk rating: 3 out of 5
"Having to use your centre for my wife's respite through social service Harrogate, we were deeply impressed in every aspect of care and attention of each member of staff even part-timers. The standard of hygiene, food, accommodation and friendliness was of a very high standard comparable to a hotel!! How the efficiency is kept so high in this day of scarce carers is beyond us, this is the benchmark all care home should take up!! Thank you so much."
James E
carehome.co.uk rating: 5 out of 5
"Excellent nursing facilities and caring staff. Always clean and tidy. Well prepared food, well-maintained building, well managed."
R R
carehome.co.uk rating: 4.75 out of 5
"Have found care good and staff friendly. No feeding as done on peg feed."
J J
carehome.co.uk rating: 4.3 out of 5
"This care home is excellent in many ways. Staff are very good and are always helpful. Residents are treated with dignity. Cleanliness of the home is excellent, improvement of food is needed."
C W
carehome.co.uk rating: 4.67 out of 5
"This is a good place to come to and they treat you right. If you ask things they will do it for you."
Wayne C
carehome.co.uk rating: 4 out of 5
"A quiet pleasant atmosphere about the place. The staff are very polite and approachable."
B A
carehome.co.uk rating: 3.83 out of 5
"My brother took up residence in November 2017 so still finding his way around."
Leslie A
carehome.co.uk rating: 4.08 out of 5
"The home is extremely clean. Staff are extremely helpful. Food is very good. Very nice and homely atmosphere. My wife has settled in very well."
Alan C
carehome.co.uk rating: 4.83 out of 5
"Directly I arrive (by taxi) an easy chair and a coffee supply appear to keep me comfortable while a push chair is provided. I visit room 23 which is practically the farthest from the entrance. I am 92 years old and am disabled. When I play and when I visit I sit in the push chair until I leave. I am fed with coffee at the end of my visit until the taxi arrives. My shoulder bag and raincoat are stored for me at the entrance."
Richard C
carehome.co.uk rating: 5 out of 5
"Following a fall at home, hospitalisation and rehabilitation proved inadequate for my mother. Thistle Hill was one of only four care homes in North Yorkshire that could accommodate her with 24hour nursing. After inspection, we felt this was the only home that fully met her needs. She is immobile, doubly incontinent and has dementia. The staff were extremely helpful when my husband and I visited. They were able to accommodate mum immediately. She has a pleasant room which was freshly decorated for her with new furniture and curtains. She appears to be in a 'happy place' in her mind, even though she does not know where she is and is living in the past. We visit regularly, although not on set days, and she is always clean and tidy. The care that she is receiving appears to be excellent and we could not wish for more for her. The staff are always kind and helpful."
Rita R
carehome.co.uk rating: 4.5 out of 5
"I visited 9 or 10 nursing homes and decided that this home was the best for my husband. He has been here for 5 months now and I am very pleased with the care he is receiving. The home is very efficiently run, always clean and tidy. The care he is given by the carers and nurses is very good. He is always clean and tidy when I visit him. He enjoys his meals and likes the staff. I am welcomed everytime I visit and I can talk to the staff or manager anytime. I would certainly recommend this care home to anyone."
Valerie O
carehome.co.uk rating: 4.08 out of 5
"This care centre is second to none. All staff know their job. Nurses - excellent! Carers - excellent! Every resident treated exceptionally well."
Alan M
carehome.co.uk rating: 5 out of 5
"I feel there are not enough staff to give residents the attention they need. When my husband needs to go to the toilet at times there is only one carer on the unit so therefore he can't get taken, sometimes I have had to take him myself. I would like my husband to have physio to help him to walk as he isn't too good at walking. There doesn't seem much going on to give the residents the stimulation that they need. I feel they don't get taken out into the sunshine as much as they should. Products I take seem to disappear from his room."
Rachel S
carehome.co.uk rating: 4.1 out of 5
"My family and I are extremely pleased with the care my father received in the two years he spent at Thistle Hill (February 2014 until end of December 2015) and would like to take the opportunity to thank all those involved. The staff, without exception, formed very good relationships with him and anticipated his needs very well, responding to him consistently as a valued individual with calmness, skill and good humour, despite the fact that his dementia could cause him to behave in a difficult manner at times. The end of life care during his last illness was absolutely outstanding and was better than anything we could have hoped for. The skill and compassion of the nurses and carers involved in this were amazing and they frequently went the extra mile. In addition to the fact that his death was enabled to be extremely peaceful and 'right', they never failed to look after us as a family and the ten days we spent between us at his bedside were made as comfortable as possible with numerous very thoughtful gestures being made. We will never forget Thistle Hill and will recommend you very highly to all family and friends. Thank you."
Meg
carehome.co.uk rating: 4.92 out of 5
What happens now?
Are you ready to discuss your individual care requirements? Pick up the phone and talk to us, book a visit to our care home or come and take a look around our facilities.
Care enquiries
New care enquiry phone lines are open 8am - 8pm
01423 582 400
All other calls
Useful downloads
Here to help you make the right decision about your care requirements.
185