What our families say: Sutton Valence Care Home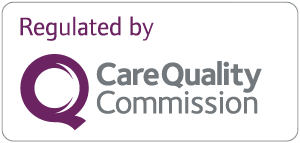 "My dad came to the home at the beginning of July, and I have to say I cannot begin to say how happy we are that he's there. He receives wonderful care. Thank you for taking him and looking after him."
B Scarehome.co.uk rating: 5 out of 5
"Staff are very friendly and helpful. I feel my dad is well looked after."
J Wcarehome.co.uk rating: 4.5 out of 5
"So we have visited Mum during Covid-19 and I can only say how amazing the home have been during this time. We have seen Mum at a distance and she looked so beautiful, her hair was neat, her clothes were lovely and she looked very comfy in her chair. Thank you for all the safety measures you have put in place to keep everyone healthy, you have gone above and beyond."
Sarah Bcarehome.co.uk rating: 4.67 out of 5
"We looked at many care homes and from the start felt this was the right one. Staff were smiling, and happy to engage with us. The communal areas were spacious, bright and open, offering daily activities, or peace and quiet. Since mum arrived there before Christmas, they have made every effort to get to know her and anticipate her needs and dementia-related anxieties, responding with genuine warmth, and professionalism. (The food is also extremely good). During the stresses of the COVID situation, they have shown great dedication and it has made a huge difference to us to be able to talk to management that seems to have a natural ability to work with people and create a care environment that is like an extended family. We miss mum terribly but we all feel better knowing she is there. Thankyou Sutton Valence."
Sandra Ccarehome.co.uk rating: 4.42 out of 5
"This care home is the best. Therefore we were only too happy for our mother to stay there."
C Rcarehome.co.uk rating: 5 out of 5
"Both my parents have been at Sutton Valence for just over a year. They have their own rooms but are next to each other which is perfect. They are always treated with respect and care. They always appear to be smart and well cared for. We are so grateful for the way the staff have kept them safe through this terrible virus. We are encouraged to take little treats and it is never too much trouble to take the phone to them so that I can keep in touch whilst unable to visit. The staff work incredibly hard and are always bright and cheerful. Just before the lockdown Mum and Dad were taken to the seaside, with two staff, for a fish and chip lunch. They loved it."
Christine Acarehome.co.uk rating: 4.67 out of 5
"Both of my parents have been well looked after for two years now. I have been impressed by the level of attentive care they have received. Any concerns I have had, have been addressed immediately and they are being able to move into this later stage of life with due respect to the challenges each of them faces."
C Kcarehome.co.uk rating: 4.25 out of 5
"The staff under the Manager's eye have both stepped up to and gone beyond their duty to us. Even behind the masks, they smile. We can see it in their eyes and their undying care. Long shifts from start to finish, such dedication, thanks to one and all."
Lynn Wcarehome.co.uk rating: 4.58 out of 5
"I would like to express my gratitude and thanks to the manager and all the staff for their continuing love, care and daily attention they give to my elderly parents. They have made their final years a better quality of life than if they had remained at home. The staff have also provided great support to my sister and me, particularly when significant decisions have had to be made. I cannot thank them enough for all they have done for them and us. Their standards of care are beyond words, especially at this difficult time during the lockdown. Thank you."
V Ccarehome.co.uk rating: 4.08 out of 5
"Both my parents were in this home until they died. Both times the staff were very supportive, they gave my parents such good care and supported me through the hard times, can't thank them enough."
Sandee Bcarehome.co.uk rating: 4.75 out of 5
"Unfortunately, my daughter who is disabled and in a wheelchair, has several complicated medical problems and had to go into a home several years ago. Because of her age, it was proving very difficult to find a suitable place for her. Sutton Valence's manager made a visit to her in the London hospital she was in and agreed they had a place for her. Within days she was able to leave hospital and was made to feel welcome and settled quickly in what has now been her home for several years. I can only praise all the management and staff for their care and support they have given her myself over what has sometimes not always been easy."
Joyce Gcarehome.co.uk rating: 5 out of 5
"Dad was only a resident for a short time, 4 weeks at Sutton Valence Care Home. He was on end of life care and I found all the staff very professional and compassionate in looking after my father. I would have no hesitation in recommending Sutton valence to any of my friends and family."
J Hcarehome.co.uk rating: 4.8 out of 5
"I visit on a weekly basis and find the home very well run and have been unable to find any faults."
Irene Bcarehome.co.uk rating: 5 out of 5
"I am really pleased with the way the staff at Sutton Valence Care Home look after my mother. They all know her and her ways and do their best to make her comfortable. If there are any issues they call me, even late at night."
Clive Rcarehome.co.uk rating: 4.17 out of 5
"My mother has been a resident since March 2013 and the home has always been a friendly and safe place. The changes in staff and management have had differing effects. My mother prefers to stay in her room and is unable to walk therefore she regards her carers as her friends and recent changes to move staff around has caused her some upset, otherwise my family have no real issues, sometimes laundry items have gone missing and there were no proper towels in her room for nearly a week."
M Mcarehome.co.uk rating: 3.67 out of 5
"Our mother/mother-in-law moved into Sutton Valence Care Home in July after being diagnosed with terminal cancer. She could no longer care for herself or cope at home. Sadly she passed away on 23rd October. Words cannot express how grateful we are for the care she received while at the home. The staff are understanding, patient, considerate and very caring. Our mother thought of them like her second family and very close friends. She felt very safe and secure and loved every minute she was there."
JLcarehome.co.uk rating: 4.33 out of 5
"Friendly and helpful staff at all times. Downstairs public spaces are amazing, with plenty of room to entertain visitors. Daytime events for everyone to enjoy. Always made welcome when visiting."
J Bcarehome.co.uk rating: 4.45 out of 5
"My husband was in respite care for a fortnight. All the staff were kind and polite he was well looked after. The place could do with a refurb otherwise the location is lovely and quiet."
S Scarehome.co.uk rating: 3.33 out of 5
"This is a very good care home ......My mother is currently in her 4th week at SV for respite care. She has nothing but praise for the carers, she says they are all lovely. There are activities arranged throughout the week. Some of the care team are very good at encouraging the residents to take part. Two particular Care Assists are particular 'stars'. Food; I have only seen the fish and chips and a quiche, but both looked really good!"
Bethan Gcarehome.co.uk rating: 4.25 out of 5
"I have lived at Sutton Valence since April 2017, I have Parkinson's and Parkinson's disease dementia. The staff and team are very caring and good company. I enjoy the variety of people, activities and food. There is always a cheery atmosphere with lots of things going on. If I want company it's there, but if I want quiet, I can choose. Having the choice and still maintain independence is important to me. I can do this with support and safety. I would highly recommend it to both family and residents."
L Wcarehome.co.uk rating: 5 out of 5
"My father has been a resident for 3 months. He has very poor mobility and needs help in all areas. All the carers are thoughtful and kind. Dad is kept clean at all times and his dignity is always respected. There is a friendly upbeat feel around the home with staff who smile and say hello as they pass. The nursing staff are professional and always have time to talk. The food is tasty. We often stay for lunch in the lovely dining room."
L Tcarehome.co.uk rating: 5 out of 5
"My mother has been in the care home for 11 months. She is unable to do anything for herself and we have found her care to be very good. She is always clean and well cared for in her personal care and is treated with kindness and respect. Any medical problems are dealt with promptly by the nursing staff. We have found all the staff to be caring, friendly and approachable. No complaints."
K Pcarehome.co.uk rating: 4.58 out of 5
"The staff are friendly, always willing to assist. The home has a very content, calm atmosphere. The cleanliness is very good and nothing seems to be overlooked. The food is of a very high standard. I'm extremely pleased with the care that dad's receiving."
Lesley Pcarehome.co.uk rating: 4.75 out of 5
"From witnessing a first Christmas meal in a care home setting I was delighted to be part of the experience. I felt the staff coped admirably in what was potentially a stressful situation. All the residents were treated with care and dignity, plus the food was excellent. Nothing was too much trouble and I want to thank all the staff very much indeed."
K Scarehome.co.uk rating: 4.08 out of 5
"Could not have found a better care home. The standards are excellent, the staff are very caring and professional, treating those in their care with dignity. The only criticism is the car park where much space is taken up by raised unkempt flower beds. It really can be quite hazardous when manoeuvring dodging pedestrians and other vehicles."
J Bcarehome.co.uk rating: 4.92 out of 5
"Sutton Valence Care Home is a very caring, welcoming environment. The home is clean and bright with communal rooms for residents to enjoy. Food good and varied. Home tries very hard to make events enjoyable. Nursing staff very caring and efficient level of care."
D Hcarehome.co.uk rating: 4.75 out of 5
"Always a pleasant place, homely, spacious and well present and decorated for all events. Staff always have time and never rush you. Thank you to all of you."
D Wcarehome.co.uk rating: 4.5 out of 5
"From the time my mother arrived at the Sutton Valence Care Home, she has been treated with respect and dignity. The staff are caring and considerate of her needs. Although my mum chooses not to "join in" with the activities, there are plenty of classes to choose from. The only thing that lets the home down is the poor décor of the rooms. My mum moved in in April 2013 and her room needed decorating then and it still has not been done."
S Rcarehome.co.uk rating: 4.17 out of 5
"Extremely satisfied with the care of my husband. Our wedding anniversary recently was myself having dinner with him, which was absolutely delicious. All fresh food and brilliantly cooked, for a small fee. Compliments to the chef and also to the great, happy carer who served us! Thank you to you all."
Shirley Wcarehome.co.uk rating: 4.67 out of 5
"My mum has been a resident at this home for nearly 4 years now. Sadly she passed away recently, throughout her stay she was treated with the utmost care and respect. She received the best of care and I would sing the praises of this home to all family and friends. I couldn't be with her when she died. but staff stayed with her so that she wasn't alone at the end."
Sandra Dcarehome.co.uk rating: 5 out of 5
"Good respite care for my 83-year-old father (Parkinsons Disease) staff quickly responded to a few points. Would use the facility again."
H Mcarehome.co.uk rating: 3.92 out of 5
"My mother has been a resident at Sutton Valence since September 2017. From the moment of her arrival, she has been treated with respect, warmth and often real affection. The staff are wonderful, getting to know my mum so well and responding to her so sensitively. A brilliant place!"
Juliet Mcarehome.co.uk rating: 4.5 out of 5
"My mum was in the care home for only a short while, unfortunately, but the care she received was amazing. The staff were fantastic, nothing was too much trouble, I only wish she had moved here sooner. I would definitely recommend this care home."
S Bcarehome.co.uk rating: 5 out of 5
"When my mother needed to go into a home, this was my immediate choice. The home feels like a family run business and as I live close, I thought this would be an obvious choice. Before she came to the home, my mother needed to be in another home for 3 weeks and although it was closer to where I live, with more facilities, the staff were not pleasant. It just goes to show that it's the staff that make a huge difference in the choice of the home regardless of how up to date the facilities are or how much the home costs. I would highly recommend this home."
John Wcarehome.co.uk rating: 4.58 out of 5
"Very happy and lovely home. Everyone is very kind. We have no complaints."
M Bcarehome.co.uk rating: 5 out of 5
"The management and carers were excellent from the moment we arrived at the home until my parent passed away. It was lovely to meet the manager and have him explain the everyday running of the home and not feed us with promises that would not be kept. Thank you for making my dads last days special."
J Dcarehome.co.uk rating: 3.73 out of 5
"My mother always appears to be well looked after. Standards of nursing care seem to be high and the food is of a good quality."
J Wcarehome.co.uk rating: 4.18 out of 5
"The home is very good. I was discharged to another home and came back to Sutton Valence as the caring at the home is very good."
Hilda Wcarehome.co.uk rating: 4.92 out of 5
"I am more than pleased with the care my husband receives. Staff are extremely kind and helpful. Cleanliness is very good."
N Ccarehome.co.uk rating: 5 out of 5
"Very good care home, all staff and management are friendly. Nothing is too much trouble - in good hands which is what we want."
Clive Rcarehome.co.uk rating: 5 out of 5
"Always a warm welcome and warm temperature wise. Friendly atmosphere. Clean and cosy surroundings. My friends in the home seem happy and comfortable. Staff always friendly and helpful. Easy access to friends. Lift always feels a bit wonky so I use the stairs."
Sheila Ccarehome.co.uk rating: 4.57 out of 5
"This home has organised so many wonderful forms of entertainment for us for rthis Christmas period. The Maintenance assistant and her band of elves have made a fantastic job decoraitng he home. Most of it done in her own time. The staff from all reas are getting into the Christmas spirit and making it a very joyful time for everyone. I want to take this chance to say a big thanks to all my carers and other staff for the wonderful care and support I have been given over this hear. All I can say is 100% in all- areas. Thanks to the Senior Nurse and your band on the ground floor."
Adele Gcarehome.co.uk rating: 5 out of 5
"Whenever I have visited the above home, I have been impressed by the warmth and friendly atmosphere toward visitors and clients. I understand that much is done to make clients lives more comfortable and interesting and would recommend Sutton Valence to anybody seeking a safe secure and happy environment."
Linda Bcarehome.co.uk rating: 4.64 out of 5
"I thoroughly enjoy residents visits, so much going on in the home. Today was a Rock and Roll day with the place decorated out with pretty pink tablecloths in the dining room and old records used for tablemats. Pink and white balloons hanging from light and decorations in dining room. Staff dressed in Rock and Roll clothes and a lady entertainer dancing and singing with staff joining in and residents enjoying themselves. I often stay for lunch where the food is good and such good value. My resident is happy and treated with dignity."
Britt Mcarehome.co.uk rating: 4.73 out of 5
"I am very happy with the way my mother has settled into the home. She seems very contented. I would recommend it."
M Gcarehome.co.uk rating: 4.83 out of 5
"My mother has lived here for over 2 years and is 96 years old. She has double incontinence and is not able to stand or walk. Then staff are all very good and if asked for help will always do whatever they can. Mums room could do with redecorating and the window frame sticks however she is comfortable on the whole."
Rosemary Pcarehome.co.uk rating: 3.4 out of 5
"The care home is spacious, well lit, lovely ground floor provides an ideal indoor circuit for those residents able to walk/use a Zimmer frame to exercise. Individual rooms are a comfortable size. Staff are pleasant and welcoming."
Alison Mcarehome.co.uk rating: 4 out of 5
"My Father was in the home for only three weeks because he could no longer live alone with a nasty bowel cancerous condition, but in that time the nursing and care he was given was fantastic. The local Hospice were equally amazing, working with and liaising with the nurses in the home and visiting to advise on medication. He had personal contact at the home with the local GP who visits once a week or more if needed. All staff are friendly, cheerful and kind. On the last night before my Father passed away we were given undivided attention with offers of hot and cold drink, and most of all reassurance on his medical condition as he neared the end. We as a family would recommend the home to friends and family."
V Wcarehome.co.uk rating: 4.33 out of 5
"My wife suffers from dementia. She is 83 and is now unable to get out. Occasionally with her permission a care assistant gets her into an armchair. She has very limited conversation and her memory is very bad to the extent that she barley remembers which of our children visited the day before. My visits only last for 1/2 an hour or so due to lack of her interest. I find the care assistants really live up to their name and lavish her care more than I would be capable of. I was pleasantly surprised by the care homes position overlooking a cricket ground and the countryside. I have every confidence that my wife is in the best accommodation with excellent care."
Geoffrey Wcarehome.co.uk rating: 4.8 out of 5
"Friendly staff, clean pleasant rooms. Good care."
Kathy Wcarehome.co.uk rating: 3.83 out of 5
"Dad got the best care."
Kay Ccarehome.co.uk rating: 5 out of 5
"Mum feels at home and safe - all the staff are wonderful."
Colin Pcarehome.co.uk rating: 5 out of 5
"All the staff are friendly and helpful. From the moment of emergency admission, they have been welcoming and attentive. We are truly very appreciative of our parents care."
C Kcarehome.co.uk rating: 4.33 out of 5
"My mum has been at Sutton Valence Care Home for three years now and we have always been given peace of mind that she is well cared for and she like myself are very fond of the whole team. We feel very lucky that this was our chosen home. Not only have I recommended Sutton Valence but you have residents as a result."
Janet Hcarehome.co.uk rating: 5 out of 5
What happens now?
Are you ready to discuss your individual care requirements? Pick up the phone and talk to us, book a visit to our care home or come and take a look around our facilities.
Care enquiries
New care enquiry phone lines are open 8am - 8pm
01622588308
All other calls
Our fees and contract
We want to be as transparent as possible about how we charge for the different services we provide as well as what's included in our contract. Please click the links below to find out more about our fees and contract.
View typical fees
View Our Contract
Useful downloads
Here to help you make the right decision about your care requirements.
52129