What our families say: Rose Lodge Care Home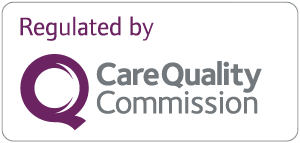 "My dad was transferred from the hospital for respite to Barchester Rose Lodge Care Home. The staff are very friendly and approachable. I called the staff every day as, as a family, we were unable to visit as my dad had Covid-19 and nothing was too much trouble. Excellent care, we cannot thank the staff enough. My dad enjoyed his time in the home and was very complimentary of the food and the staff that looked after him. A special mention to four members of staff, we are very grateful. Dad has put on weight and has made a fantastic improvement due to his care."
Lesley C
carehome.co.uk rating: 5 out of 5
"Rose Lodge was the first place in many years he was able to call home. The management and staff work tirelessly at Rose Lodge. The standard of the home is very high and has a very good feel to it. Thank you all at Rose Lodge for the care you gave to my brother."
Richard G
carehome.co.uk rating: 5 out of 5
"Very good care. The home is very clean and smart, just like a five-star hotel. Food excellent, lots of choices. Staff friendly, go above and beyond to help you, even when short-staffed."
Patricia G
carehome.co.uk rating: 4.67 out of 5
"My father-in-law enjoyed his respite stay at Rose Lodge. This is the second time on respite; he loves the food and is well looked after."
R R
carehome.co.uk rating: 5 out of 5
"My brother was only with you for one week before he sadly passed away. His care was exceptional from all departments staff and the same care was given to us his family."
J W
carehome.co.uk rating: 5 out of 5
"I enjoy living here, the food is good, the staff are happy and always help me. It feels like a hotel, when I go to the cafe area there is always someone to talk to. Gardens are really well kept and look fantastic in the summer."
Alan R
carehome.co.uk rating: 5 out of 5
"Thank you to all involved in dad's care. He has put on weight, is content and settled. He is treated with respect, and we feel very involved in all matters of his care. We are very lucky that dad's stay coincides with easier visiting regulations, and we are made to feel welcome. A very caring, and homely care home, which is very well managed."
Dee N
carehome.co.uk rating: 3.75 out of 5
"Always made to feel welcome. The staff are friendly and caring taking into account the effect that families have felt through Covid-19. I live 2 hours away from Rose Lodge but the home has been amazing throughout Lockdown providing video link calls with my father which has been amazing, can't thank them enough for that. My dad is well cared for and the staff know his likes and dislikes. Also good communication."
B M
carehome.co.uk rating: 4.67 out of 5
"I came for a week and I love it. I had my hair done and watched the banjo man. Staff are lovely and they feed you well."
J L
carehome.co.uk rating: 5 out of 5
"Mum is safe and happy there which makes me happy. Staff are kind, food looks nice and mum has gained weight. Activity team engage mum and management are present and leads well. Home is clean and gardens are well-tended - when can I book in!"
S G
carehome.co.uk rating: 5 out of 5
"I love the staff here. The garden is nice."
C K
carehome.co.uk rating: 5 out of 5
"My husband has now been at Rose Lodge for over 15 years and during this time it has become his home. He is well looked after there and all of his needs are catered for. He enjoys a few activities and his TV is also a great pass time for him. The staff are friendly and helpful and all in all, feel that we chose well when we found Rose Lodge. We have just started bedroom visits, so this is making life even better for us both."
Lucille H
carehome.co.uk rating: 4 out of 5
"My father-in-law is very well looked after. He's been at Rose Lodge since about June last year and he loves it there. The staff and nurses are all very good and caring. I'm very happy with how he's looked after."
Annie T
carehome.co.uk rating: 4.42 out of 5
"I was impressed how well the staff communicated with me and my uncle regarding my aunt. She is so settled now on memory lane and she does have her ups and downs but the staff are really good with her. I am glad she is safe and encouraged to mix with other residents and it's reassuring she is happy and has some independence again in her own world."
Kerry S
carehome.co.uk rating: 4.5 out of 5
"My nan receives a great standard of care from a caring and professional team. Any queries are answered quickly and staff go out of their way to ensure any requests are met. It's wonderful to see my nan so happy and to see her so well cared for."
Vicky W
carehome.co.uk rating: 4.83 out of 5
"My brother-in-law has been been a resident here since September 2019. From day 1, he received a very warm welcome from all the staff, they did not know him beforehand. Their friendliness helped him to settle in very quickly, which put other family members' minds at rest, as to whether we have made the right decision. Even on bad days, when he has been poorly, the staff have treated him in a very caring manner and they have been professional at all times. When I have chatted with him, he has enjoyed all the meals that have been served, they always look appetizing. It is a shame that we can't visit at the moment, as the cakes were always nice, with a cuppa. The programme of events that the home holds have appealed to him and he actively looks forwards to the Bingo! Even during the challenging times of Covid, the staff have been very good, helping him to make phone calls/Skype calls when visiting was prohibited. With regards to Covid, the home has been actively on the ball with this."
Rachel C
carehome.co.uk rating: 5 out of 5
"The home has excelled itself during the challenging times of Covid 19. Even though I have only just been able to visit my brother again inside, their professionalism on the issues has been second to none. They have encouraged Skype and telephone calls, to which they have helped him to do, as he is unable to do by himself. The Garden visits last year were carefully managed. He has settled extremely well into the home and very happy that he was allowed to bring his own large screen into his bedroom as he avidly watches TV. The room itself is always clean and in all fairness, the whole home is always clean. The staff have always been approachable, friendly, and caring, which is a positive as I can't be with him 24/7 - never ever, had any qualms about leaving him. My brother's health and well-being is in safe hands with the home. He has no complaints about the food, he remarks, that they even cut it up for him! The home offers a varied programme of events, which he enjoys."
Allan G
carehome.co.uk rating: 5 out of 5
"Our Mum was taken into Rose Lodge having spent time in the hospital. In the hospital, she was treated well, with dignity and care. Within one week at Rose Lodge she had deteriorated to a point where she was rushed back to the hospital for 'end of life care'. Photos of our mum in the hospital, compared to her last days at Rose Lodge are shocking, showing a lack of care, cleanliness and simple dignity. Trying to get the Home Manager to call us back was impossible as apparently, she was always in meetings. On some days we sat waiting all day for a call back that never materialised. The service provided by Rose Lodge in our opinion was disgraceful. Mum has now passed away but her dignity and comfort were regained within a short time of leaving Rose Lodge and being back in the hospital, where they provided excellent care again."
T P
carehome.co.uk rating: 1.58 out of 5
"I would like to thank the amazing staff at Rose Lodge for the simply incredible care shown to my beautiful mum. Yesterday 15.4.2021 was the most amazing visit so far inside her beautiful room. Thanks again Barchester you are simply the best."
M W
carehome.co.uk rating: 5 out of 5
"Too many things to mention. What I do know is if someone cares or complains too much they shove that person into hospital, get rid of, all they want is money and relatives not to complain. A soul-destroying place which has caused us stress etc, Barchester you should be ashamed."
Dean H
carehome.co.uk rating: 1.75 out of 5
"I am new here and I like it here. The staff are nice."
L C
carehome.co.uk rating: 4.91 out of 5
"I am happy here, lovely place."
D G
carehome.co.uk rating: 5 out of 5
"Staff are very caring and helpful and doing a very good job under the difficult circumstances of Covid-19. Mother seems very happy in the home and being well looked after."
S W
carehome.co.uk rating: 4.92 out of 5
"Mum is well cared for and appears happy when I see her. A difficult year; thank you to all who've kept Mum safe and well, I realise how hard it is to give all care with limited time and staff. On the whole, Mum is well cared for (occasionally mouth and teeth care is not given). Activities girls are excellent at including Mum."
S W
carehome.co.uk rating: 4.1 out of 5
"Rose Lodge looked after my father for many years and throughout that time the staff were amazing with him and all the other residents. You couldn't ask for a better place to entrust with your loved ones. My dad was happy there all the time. I was overwhelmed by the care the staff gave to him and his family. I would not hesitate to recommend it to anyone. Thanks Rose Lodge, you are a shining example to the care industry and all the staff are individual heroes."
Tania U
carehome.co.uk rating: 5 out of 5
"My mother was treated with respect and dignity from the moment she entered the home. She was immediately made to feel welcome and was warmly greeted by staff in a very natural and gentle way. The staff caring for her were very kind and caring with her and quickly responded to her individual needs and strengths of character in a positive way. My mother, in turn, responded to their warmth and kindness and often said when we visited that they have become friends (staff and herself). Sadly my mother passed away just 5 weeks later. Throughout the staff and management have been supportive to myself and my family, involving us all in aspects of her care. In the moment of her passing and in the hours afterwards. We have appreciated all of them. Thank you all so much."
M H
carehome.co.uk rating: 4.92 out of 5
"I have been extremely happy with the care Mum has received at Rose Lodge. The staff are friendly and make visiting a pleasure. I would very much recommend the facility to anyone looking for care for a loved one."
Mark
carehome.co.uk rating: 4.64 out of 5
"Staff are lovely, very attentive and caring. The rooms could do with a colourful upgrade but apart from that everything is satisfactory."
J H
carehome.co.uk rating: 4.55 out of 5
"Although my father-in-law was only a resident for a few weeks, his end of life care could not have been better. The whole family could not have been happier and it gave them some peace of mind that he was being well cared for. At 99 years of age dad's mind was very bright and he was always ready to have a laugh and joke with staff. They also made sure that his 99th Birthday was one to remember."
T B
carehome.co.uk rating: 5 out of 5
"My mother was at Rose Lodge from October 2017 until the beginning of June this year. For the first twelve months, the care provided was good. Since November 2018 everything at Rose Lodge has become poor. The staff work extremely hard but there are simply not enough of them. Personal care is hit and miss. There is nothing for residents to do so squabbling breaks out. No adequate safeguarding procedures in place. Dare to complain? You will be told to leave!"
Karen S
carehome.co.uk rating: 2.42 out of 5
"I am happy here."
P T
carehome.co.uk rating: 4.75 out of 5
"Friendly staff, always ready to help if needed. Occasionally, if all staff are busy, we may have a slight delay."
L W
carehome.co.uk rating: 5 out of 5
"There's a time in our lives when we need the physical and emotional support of others. For my father, his time came following a period of hospitalisation - the need for care and compassion became essential for his remaining time with us. Rose Lodge provided all we could possibly ask plus peace of mind. Unfortunately, his time at Rose Lodge was to be all too short. However, it must be said that throughout his time with them there was a sense of relief in that we could have done little more for him. He became happy and content once more – like the dad we knew and wished to remember. The staff were attentive and caring with nothing, too much trouble. It's easy to praise those that you see but we shouldn't overlook those behind the scenes as they are an integral part that makes Rose Lodge work so seamlessly. As a family, we have nothing but praise for Rose Lodge and offer our sincerest thanks to everyone for their care and support throughout this difficult period in our lives."
Stephen L
carehome.co.uk rating: 4.17 out of 5
"Excellent staff - competent, cheerful and always attentive to residents needs. Management friendly and approachable."
Robert C
carehome.co.uk rating: 4.67 out of 5
"I am visiting a friend whom I have seen in the home now on four occasions. It is pleasant and clean. The staff appear caring and kind. I am so impressed with the lovely things they do, so many activities with the residents. Life seems very busy here. Well done."
Daphne A
carehome.co.uk rating: 4.42 out of 5
"Excellent care and a personal contact with residents. Superb surroundings."
D C
carehome.co.uk rating: 4.92 out of 5
"Dad well looked after. Staff really kind, helpful, kind and provide information relating to my father's care."
Belinda M
carehome.co.uk rating: 4.33 out of 5
"My mum was admitted in late June of this year for emergency respite care due to ongoing dementia issues. This has now become a permanent admission post medical reviews. Well, all I can say is positive and how very lucky we have been to find such a fantastic home for Mum. From the top down the staff are absolutely wonderful and I mean all the staff. Not only do the staff know Mum's name but they all call me by my Christian name whenever I arrive. Rooms are great, everywhere is clean, the daily activity programme is very varied, they are investing in the home, the gardens are immaculate as each turn brings a new setup. I tried to keep Mum at home and independent as long as I possibly could as I was worried where she might end up when a home was required. Not a problem with Rose Lodge. I have marked every area as 'Excellent' which is after 10 weeks. All I can say is Mum is happy and I am very happy as I have 'peace of mind' for her future. Well done everybody and I mean well done and a pat on the back to all..."
Michael W
carehome.co.uk rating: 5 out of 5
"What a wonderful care home Rose Cottage is! The staff all across the board could not be improved upon for their kindness, compassion, attention to detail and overall happiness that is infectious within its walls. Mum did not spend long with you sadly, but the warmth you extended to us all during a very difficult time was incredible and much appreciated. We cannot thank you enough or praise you enough and will never forget the atmosphere you instantly created on our arrival until and beyond the day mum died. Manager, staff and everyone, be very proud of what you achieve and the impact you must have and have had on so many people over the years. You pulled out all the "stops" for us in our hour of need and took away our fears and distress by enveloping us within your warm, safe arms. I would like to think that your home could be nominated for outstanding service to the families you accommodate at what is often their most difficult time. Many, many thanks."
Kay B
carehome.co.uk rating: 5 out of 5
"I am always welcomed from office staff. The manager knows who I am and who my mother is and I feel that she is approachable if we had any queries. The care staff always tell me how she is doing, what she has eaten and whether she has been drinking or not. Mum has dementia and is not able to communicate this to me. I feel happy that I know they will contact me if there are any problems or if mum needs anything."
J C
carehome.co.uk rating: 4.42 out of 5
"Whenever we arrive to visit mum we receive a warm welcome from staff. Mum's care is tailored to her needs and the staff know how to get the best from mum. I feel confident that staff would contact me if they need to and that I can talk to staff about the care mum receives."
Helen H
carehome.co.uk rating: 3.67 out of 5
"My dad came to stay at Rose lodge for respite care from hospital. At the time of arrival, my dad was in a confused state and very weak and needed to completely rest and get his energy levels back to normal. On arrival, the staff made him feel very welcome, he arrived just after teatime but within 30 minutes of arriving he was having some tea. I could not believe the difference in my dad after a couple of days he had improved so much, the staff were always popping in to make sure that he was Ok, food and drinks as and when he wanted them. If he had not met a member of staff before they would always introduce themselves before entering so that he knew everyone. My dad stayed for around 7 weeks and in that time his energy levels improved 100% and this is owed to the fantastic jobs that all the staff do. I know that the home has an employee of the month but in our opinion, I think they all deserve to be employee of the month as nothing was too much trouble for them."
Tracey B
carehome.co.uk rating: 4.58 out of 5
"Dad came here for recuperation after a long stay in hospital. On arrival, he was scared and confused but was put at ease instantly. I think Dad was in your care for seven weeks and in that time he has gone from a shell of a man into his old self. Your staff are amazing, friendly, kind but mostly treat my father with respect and dignity. He loved his stay but is glad to be home. Thanks."
N L
carehome.co.uk rating: 4.58 out of 5
"Friendly care home with helpful staff. Problems solved quickly when needed too. Excellent activities available to all residents."
Henry
carehome.co.uk rating: 3.58 out of 5
"I went to Rose Lodge to see my Aunt for the first time after she was moved there last month. I was very impressed with how welcoming the reception staff were. The lady knew exactly where to send me and the carers I spoke to while I was there knew all about my Aunt and how she was getting on. They are all lovely and I am so pleased that she is being well looked after. I was anxious about her going into a home but I think I might reserve a room for me for when the time comes!"
Sally S
carehome.co.uk rating: 4.42 out of 5
"All very kind looked after well, eats well what more could we want, also know he is safe."
J J
carehome.co.uk rating: 3.83 out of 5
"My dad came to your care home last year after his wife passed away and although it was a hard decision for me to make I knew in my heart it was the right thing to do. The care is excellent, the staff can't do enough for Dad and there is a nurse on duty if he needs her. The warm and friendly staff always treat my dad with the utmost respect, knocking on the door before entering, always popping in to see if there is anything that he needs. When I visit they are always cheerful and kind to me and I know if I am worried they are also there for me. The gardens are immaculate and Dad has a lovely view from his room window. The meals are really lovely, beautiful dining room. Thank you to all the staff for continuing to care for Dad."
Sue H
carehome.co.uk rating: 4.83 out of 5
"Immediately made to feel welcome and absolutely nothing was any problem not have anticipated such help and support. The whole immediate impression was a place full of warmth and genuine care for residents. This feeling came from management and at every level. Every single member of staff was ready with a smile and genuine greetings and welcome. Totally amazing! Immaculate accommodation a really beautiful environment for people in their autumn and winter days."
Kay B
carehome.co.uk rating: 5 out of 5
"Thank you to all at Rose Lodge especially your Activities Coordinator, for making my father's 90th birthday such a special occasion with a wonderful afternoon tea party. Family and friends were invited to celebrate with him and you so thoughtfully created a lovely atmosphere with bunting, sandwiches and an amazing cake. The afternoon was made even more delightful with a live musical performance featuring the 'Banjo Man'. My father is always keen to tell us how well he is looked after at Rose Lodge and how grateful he is for the care and attention he receives from all the staff that are in contact with him. On behalf of his family, I would like to echo that sentiment and also add our sincere thanks and gratitude for the continuing care and attention that you provide."
Tim
carehome.co.uk rating: 5 out of 5
"My husband has resided at Rose Lodge for what now seems a lifetime, 12 plus years and I also feel that it is now my home too. The mere fact that he always wears a most beautiful smile, tells me that he is as happy as he can possibly be. The warm and friendly staff, who now seem part of our family, have always treated him with the utmost dignity and respect. They always afford me the same friendliness and concern, right from the moment I walk through the door at reception, with my little dog Pippin, who always visits with me. I am given help to my husband's room, with carrying bags etc. and most of the time, I am given a much-appreciated cup of coffee, by two very special young ladies. I am sure that such service is not always provided in care homes, but Rose Lodge do go above and beyond the call of duty, I would recommend this care home to anyone who needed such placement and I sincerely believe that their welfare and care in general, would be in very good hands."
Lucille H
carehome.co.uk rating: 4.25 out of 5
"I have been a resident here since my admission on Friday 24th March 2017. My initial impressions of this establishment were considerably more than favourable and throughout the period of my domicile here I can truly record that I have not experienced an occasion which prompted me to regret the decision I took (based on my elder daughter's strong recommendation) to move into here. A return home was out of the question due in part to my condition but mainly because I lost my wife ten years ago and could not envisage how all my needs could/would be coordinated. In essence from my point of view Rose Lodge was, is, and will be the place for me. Thoughts for the future; to set aside a small room for physical training with installed equipment including - treadmill, fixed cycles, cycle pedal equipment open on specific days with professional in attendance."
Frederick S
carehome.co.uk rating: 4.67 out of 5
"I feel the care and understanding of my parents is very good, they keep me informed if any problems occur, any concerns I have they act upon them straight away. The staff are very friendly and helpful. The rooms are kept very clean and the gardens are lovely for the residents to enjoy. The food is also very good."
J T B
carehome.co.uk rating: 4.42 out of 5
"My mother has been in Rose Lodge for almost one and a half years; after leaving hospital. Rose Lodge has proved itself to be a superb care home. Excellent facilities, lovely caring staff, and superb grounds and gardens. Residents and visitors alike are always treated with respect and courtesy. Overall, I would rate it as the best care home I have had experience with (with other family members who were in care). The number one choice as far as myself and my family are concerned. Well done Rose Lodge!"
Michael R
carehome.co.uk rating: 5 out of 5
"My family have been delighted with Rose Lodge for my mothers care. She is happy and all staff show the same care which is excellent. I would be happy to recommend this home to anybody who is in need of constant care."
Marion C
carehome.co.uk rating: 5 out of 5
"I am happy with the care my mum gets. A nice place for her to live."
J T
carehome.co.uk rating: 4.08 out of 5
"The care that my friend has received has been simply perfect. The wonderful love that has been shown is beyond words. Barchester Rose Lodge Care Home is the standard to which all care/nursing homes should strive to achieve. My dear friend could not have received better care, I am so very grateful."
David N
carehome.co.uk rating: 5 out of 5
"Good care sometimes under difficult circumstances, think you do well."
Bernard R
carehome.co.uk rating: 4.67 out of 5
"Everyone kind and supportive. Nothing is too much trouble, very helpful."
Norah D
carehome.co.uk rating: 4 out of 5
"I would like to thank the staff for the care they give my mother who moved into Rose Lodge six weeks ago. Part of mum's old sparky character is still there and can be seen and appreciated by the staff who encourage her to sing and enjoy her music. This is the one way mum expresses herself. The staff were wonderful in helping plan a family birthday party for my mother in the home, allowing us to bring in our own entertainer - an Elvis singer. The events organiser, the kitchen staff who prepared a delicious buffet, and the hairdresser who came in on a Sunday morning to make sure mum's hair was perfect, were all fantastic. Thank you! I also appreciated when Rose Lodge sent in a member of staff to care for mum when she was going through a very bad time in hospital suffering from pneumonia and was very severely dehydrated. At my request, and at an additional cost, a member of staff went in a Sunday and spent the day giving mum 1-1 care that she desperately needed to aid her recovery."
Ellee
carehome.co.uk rating: 4.58 out of 5
"Mum has been a resident at Rose Lodge for over two years. During this time, her confusion has sadly worsened and her need for nursing care has increased. The staff at rose Lodge have been first class and have always stepped up the level of support as mum's needs have increased. All the staff (carers, nurses, cleaners, administrators, managers) have shown tremendous compassion and kindness. I could not be more grateful."
Nick M
carehome.co.uk rating: 4.58 out of 5
"Rose Lodge is a very well run home. Always a very warm welcome, good food, pleasant staff and clean rooms. Would recommend to both family and friends."
Carole W
carehome.co.uk rating: 4 out of 5
"My wife transferred from another home in the Spring of 2015. Her arrival made an immediate difference to this care home. She asserted herself very openly and effectively, leaving little room for doubt as to her expectations for this home. Despite having been faced with a considerable number of problems in her later years she has coped more than adequately with all of them. Her presence is very visible and the only drawback is that she is not present at webchats although she is always within easy contact by email or mobile phone. She deserves every encouragement and she has has welcomed a quite large contingent of staff members. She full merits any gesture of encouragement."
Neil M
carehome.co.uk rating: 4.67 out of 5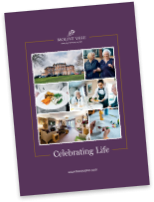 Read our brochure 'Providing great quality care and wellbeing' for more information on how we're here to help you and your loved one.
Read brochure
Food & Nutrition
Activities & Events
Care & Facilities
What happens now?
Are you ready to discuss your individual care requirements? Pick up the phone and talk to us, book a visit to our care home or come and take a look around our facilities.
Care enquiries
New care enquiry phone lines are open 8am - 8pm
01945 223137
All other calls
Our fees and contract
We want to be as transparent as possible about how we charge for the different services we provide as well as what's included in our contract. Please click the links below to find out more about our fees and contract.
View typical fees
View Our Contract
Useful downloads
Here to help you make the right decision about your care requirements.
158