What our families say: Oaklands Care Home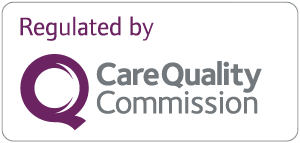 "My sister moved into Oaklands in January 2022. I was very impressed with the care and thoughtfulness taken to make her feel at home. She settled in quickly and continues to be very well cared for. The staff are all extremely professional as well as being kind and thoughtful. They are always willing to discuss how my sister is getting on. The lunch I had with my sister early in her stay was simply delicious. I feel very reassured that she is being so well looked after."
L S
carehome.co.uk rating: 5.00 out of 5
"I can not praise the team at the care home enough for all that they did for my brother. Even in his last hours, they were there for me and him. They made sure he was comfortable and spoke to him. Seeing their sadness when he passed away was so humbling. They looked after me and my partner so well, making sure we had drinks and food. Nothing was too much trouble; they were very friendly, and the cleaning was immaculate. The food was delicious. Special mention to the lady in charge, as without her knowledge, help and smile, I don't know how I would have coped. This is a five-star(plus) care home."
Amanda P
carehome.co.uk rating: 4.17 out of 5
"Mum was discharged from the hospital to the Oaklands Care Home to receive palliative care. Since her admission to Oaklands, I have nothing but praise for how they have cared for her. The staff have done everything possible to ensure that Mum remains safe, comfortable and pain-free. The care and nursing staff in the unit are so caring and attentive and do everything they can for Mum, and I can bear witness that this level of care is extended to all residents in the unit. My father has visited every day and has been made to feel nothing but welcome by all the staff, including those working in other units, and they all know his name. One of the carers told me that he is 'part of our family', and that does ring so true. We have been kept fully informed by the staff at every stage of Mum's care, and both myself and my brother are so grateful and confident in the care that has been taken of our mother. Thank you to everyone at Oaklands."
Nick D
carehome.co.uk rating: 5 out of 5
"I cannot praise the nurses, carers and kitchen staff enough. My mother-in-law was part of a big very happy family and the quality of her care was second to not. Thank you all for all that you did for her and for how well she was cared for, despite the Covid-19 restrictions."
M K
carehome.co.uk rating: 5 out of 5
"I am very happy with the care and support mum receives in her home. Things have been very difficult lately with not being able to visit due to Coronavirus but staff have kept us updated via phone/video calls. I was especially pleased with the way everyone helped mum celebrate her birthday recently, video calling and sending photo's so that we could feel part of the celebration. Thank you all."
M J
carehome.co.uk rating: 4.83 out of 5
"Before Covid 19 my wife had only been in your home for a few weeks and due to the no visitor rule I have not seen her for over 3 months. This means I have not been able to answer a few of your questions. But my wife was very pleased with the welcome and was obviously very pleased with the accommodation she received. When times are normal I gather there are various activities arranged for the residents but I do not have any information about this."
R M
carehome.co.uk rating: 4.9 out of 5
"From what I have seen the thing that stands out in Oaklands is the commitment of the staff to really try hard to maintain the high standards of care they provide. The staff always seem to be trying hard to meet the differing needs of individual people by orgnaising a range of activities as well as providing the core care."
Norman D
carehome.co.uk rating: 4.58 out of 5
"I have nothing but praise for the staff at Oaklands and the care they provide. They are kind, courteous and caring, always willing to discuss residents details with family. Thank you all."
M K
carehome.co.uk rating: 5 out of 5
"Generally speaking, we are pleased with Oaklands. The regular permanent staff on the unit, nurses in charge, carers, receptionists, cooks, cleaners and activity coordinators are excellent and we would have liked to select more excellent ratings than we did. We have never seen senior management or owners of the home. The units are often obviously understaffed. Consequently, the carers are sometimes unable to give the care that the residents need and deserve, and this is upsetting for everyone. We have complained about his before and nothing seems to be done to rectify this. They need to listen to their staff."
J C
carehome.co.uk rating: 3.75 out of 5
"I have been impressed by the space and size of rooms and the help to settle the person in. The care and friendliness of all the staff and the respect they show to the residents. During this time of not being able to visit, the use of Skype has been an important asset and they have enabled my husband to use this means of communication."
Heather D
carehome.co.uk rating: 4.42 out of 5
"I cannot praise the staff at Oaklands enough. During the last days of my mothers' life, they were there for her and ensured she did not suffer any discomfort or pain. Due to coronavirus, we could not visit but they set up a video call system so we could have contact with mum. The staff were always so helpful in making sure we could have all the contact we could with mum. The home itself is lovely, spacious and well maintained. The location is also lovely, with a beautiful garden with a little pond. I cannot recommend this place enough - I hope I can go somewhere like this if I ever need care when I am older."
Steven B
carehome.co.uk rating: 5 out of 5
"On my visits, I have generally found Oaklands to be a calm and pleasant environment. The carers all seem to be caring and patient people, who work hard and are attentive to residents needs. The general ambience is good with large rooms and plenty of open space with attractive outlooks. The grounds are extensive and attractive."
N D
carehome.co.uk rating: 4.17 out of 5
"The care that is being given is at a very high standard. The staff are caring and respect the resident and families. Keep you informed day and night."
C P
carehome.co.uk rating: 5 out of 5
"My brother lived in Willow Lane for the last 5 months of his life. It was an amazing place. Lovely surroundings, very clean and well maintained, but what sets it apart is the fabulous Oaklands team. He received the very best care, nurses and carers were endlessly creative in finding different ways in helping him through difficult times. Receptionists, activity staff, catering staff, housekeepers were always warm and friendly and would go to great lengths to try and help him do everything he wanted. They also looked after us and supported us through an incredibly tough period. We miss them all too."
Marion T
carehome.co.uk rating: 5 out of 5
"Oaklands provides excellent care and security with compassion for the residents."
David S
carehome.co.uk rating: 4.92 out of 5
"My wife is very comfortable and safe in the home. The staff are consistently professional, considerate and kind to my wife and I. The most important factor is the continuity of nurses and carers with a low staff turnover and only infrequent use of agencies. The catering standards are high and reflective of good home cooking."
John D
carehome.co.uk rating: 4.75 out of 5
"My father came into Elm Unit in December 2015. The home is lovely and clean and the carers are amazing. They are so friendly and looked after my father so well. They became like family to us and we can't praise and thank them enough. The problem is with the management. We decided to move my father to a home nearer to us as it used to take 45/50 mins to get to him. As soon as we gave notice they became distant and told the carers we weren't happy with their care which is totally wrong. On the day my father left, no one from the management came out to say goodbye and we haven't heard from them since to see if he has settled. They were more concerned about making the home look nice, decorating all the time instead of looking after their staff, as there were often not many carers around as they were often short staffed. The new home my father went to was amazing, unfortunately, my father passed away 4 weeks ago and management at the new home couldn't have been more caring."
Debbie B
carehome.co.uk rating: 3.92 out of 5
"Right from when my relative entered Oaklands, staff at all levels have been friendly, courteous and most helpful to my brother and our family. Nothing was too much trouble, any of my concerns about my brother were dealt with promptly, professionally, be received excellent care."
Valencene B
carehome.co.uk rating: 4.83 out of 5
"My Mum has been at Oaklands since the end of January, we are very happy with the care she receives. The carers are kind and loving. The room Mum has is light and airy, we have placed Mum's picture and some of her ornaments around, so it contains familiar things. Because of her Dementia Mum has not always been easy to manage, which I believe is often an issue with this illness, but the staff have always been kind and considerate, even in the mist of challenging behaviour, they keep us informed of what is going on, and have worked closely with the local GP etc. to help find solutions and the best way of dealing with Mum. I am very happy that we were able to get Mum into Oaklands, nobody wants to have to have a loved one in a care home, but Oaklands has made all the difficulties and, especially the settling in process, as easy as possible, they have been of support to me, as well as my Mum. I would happily recommend this home to anyone."
Susanne
carehome.co.uk rating: 4.58 out of 5
"Your care home is exceptional not only are your staff superb but it is so lovely and clean everywhere."
Sally D
carehome.co.uk rating: 5 out of 5
"Our experience here has been very good. We have been kept up to date on everything to do with mum. She has been treated with so much care."
Angela H
carehome.co.uk rating: 4.89 out of 5
"Oaklands offers a good safe environment and residents are well looked after. Staff are very helpful and keep us updated."
Susan H
carehome.co.uk rating: 4.75 out of 5
"Reception is welcoming. Whole home is clean, well furnished and care for. The bedroom is a good size as is the ensuite. The lounge area is comfortable. My mum always sits on the settee which is a bit isolated but that is her choice. Staff are pleasant and welcoming. Meals look good and varied. My mum is a new resident so we are still in the learning stage."
Janice L
carehome.co.uk rating: 3.75 out of 5
"Management were very helpful when I required urgent respite care for my mother. Mother settled quickly and thoroughly enjoyed the activities. Mum received excellent nursing care and I had no worries or concerns about her care and felt the staff took a holistic approach to meet her needs."
Stephanie W
carehome.co.uk rating: 5 out of 5
"Amongst the sadness of losing my dear dad was a sadness, knowing we would no longer be going into the fabulous Maple Unit. Where for the last 3-4 years, we had all been supported and cared for by the staff. It wasn't all plain sailing, but since the change in management to the current manager the issues or concerns we had were dealt with quickly, professionally and with sensitivity and care. My family is so grateful to all the staff at Oaklands and they will always hold a special place in our hearts. Thank you so much for caring for our dad and making such a difficult time in our lives more bearable and giving us some truly lovely memories to hold on to. Thank you! x"
Amy E
carehome.co.uk rating: 4.58 out of 5
"My father lived the last few weeks of his life in the home. The staff are dedicated, sympathetic and they did everything they could to help Dad with his last needs and wishes. When they could have sent him back to hospital, they preferred to keep him at the home. They helped both him and me a great deal. The manager knows the residents and their families well and the office is efficient. The only issue for us was the laundry 'eating' clothing, but this seemed to improve."
J J
carehome.co.uk rating: 4.5 out of 5
"When I first visited Oaklands I couldn't believe how perfect it would be for my close friend. As the months have gone by and watching how wonderful the staff are with both residents and family just proves the initial feelings were correct and that Oaklands even exceeded the first impressions. The wards are always clean and tidy. The staff ar brilliant. The carers are amazing, always coming up with suggestions to make my friend's life more comfortable. This communication is utmost as we like to know what is needed and what is happening when we are not there. We could not be happier with the care and attention that is given every single day."
Gill R
carehome.co.uk rating: 4.83 out of 5
"Mother-in-Law disturbed, restless and acting very oddly - moved to new care home - not a single problem. Clothes ruined! Lost 50% of clothes, 100% underwear, teeth and hearing aids. Room constantly smelled of urine. Communication poor. Terrible value for money. Moved to Norfolk for £500 a week less and care 1000% better. Nothing has been lost, she is happy, content, easy. Would never recommend this care home to anyone."
P A
carehome.co.uk rating: 3.25 out of 5
"My father passed away on 22/8/16 having spent 2 years and 7 months in the home. During this time my father was happy and comfortable as could be expected. The staff were caring and attentive but often under extreme pressure due to the lack of numbers and management changes. As a frequent visitor to the home, I always felt welcome and knew that my father was secure and well looked after by all the staff in the unit. It was obvious that the majority of the carers performed from their heart. My husband and brother endorse the comments made."
Jacqueline C
carehome.co.uk rating: 4.08 out of 5
"The home is spacious, open and clean and modern. The facilities are good. Rooms are large with everything necessary provided. Care is obviously variable because of a large number of staff required and the turnaround of staff, although the stability of staff seems to have settled recently. The effort was made with activities although I thought these were sometimes condescending - not something I would want when I am older. People's individual taste are not considered. The only negative point I would make is the loss of personal possessions e.g. a wheelchair! glasses and occasionally clothes swapped for others. Care from some of the staff is exceptional."
Janis C
carehome.co.uk rating: 4.17 out of 5
"1st class happy, positive place who show excellent nursing care."
M D
carehome.co.uk rating: 4.33 out of 5
"The care home is clean and well furnished. Rooms are large and all en suite. My aunt has been a resident for seven and a half years and has always been well cared for. On this occasion she was drinking tea and biscuits but not very verbally communicative due to dementia. The staff all pleasant and hard working and on this occasion spoke good clear English. They are labouring well despite having no unit or care centre manager at the moment. The man in charge of the unit was calm and allowed me time to discuss my Aunts needs and problems. I left assured they are doing a good job despite difficult conditions."
Margaret D
carehome.co.uk rating: 3.42 out of 5
"I found the care home to be a clean, pleasant place with very supportive, helpful and caring staff. My father suffered with a severe form of Alzheimers which made caring for him very difficult, however, the carers always treated him with dignity whenever possible. I would highly recommend this care home, Maple Unit in particular."
J C
carehome.co.uk rating: 4.5 out of 5
"My mother, who had severe dementia, spent the last four and a half years of her life in Oakland's Elms Avenue. The care given to her, and the support given to me, was always superb. The large purpose designed bedrooms, multiple lounges, rural setting and garden landscaping are very pleasant, but it is the staff who really make the home outstanding; not just those officially involved in front line care (who are great) but also catering staff, cleaners, back office staff, etc who all treat the residents with a kindness, friendliness, affection and respect that goes way beyond mere duty. Having looked at a large number of other homes before my mother went to Oaklands, and spoken to other relatives who had experience of other places, I'd be very surprised if there was a better home in the area, or possibly any area."
Roger O
carehome.co.uk rating: 5 out of 5
"We are very lucky to have a room in this unit because overall is a breath of fresh air. Since changing of senior staff/management I think everybody works harder and are more willing because they work as a team and a happy team. I have people employed by me and I understand how important it is to keep the staff happy and content. I found the level of understanding is excellent the staff are capable and caring and able to cope with the difficult challenges."
Clive B
carehome.co.uk rating: 5 out of 5
"Although the surroundings and facilities in this home are all excellent, there is something else which sets it apart from many others. The loving care, patience and understanding of everyone who works there is way above any standards required; and the devotion to the residents at all times and friendliness to the visitors makes Oaklands a very happy and peaceful place."
Sandra H
carehome.co.uk rating: 5 out of 5
"I could not have found a better home for my husband of forty years any where. The staff and management are wonderful, and the home is excellent."
Beatrice J
carehome.co.uk rating: 5 out of 5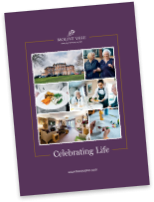 Read our brochure 'Providing great quality care and wellbeing' for more information on how we're here to help you and your loved one.
Read brochure
Food & Nutrition
Activities & Events
Care & Facilities
What happens now?
Are you ready to discuss your individual care requirements? Pick up the phone and talk to us, book a visit to our care home or come and take a look around our facilities.
Our fees and contract
We want to be as transparent as possible about how we charge for the different services we provide as well as what's included in our contract. Please click the links below to find out more about our fees and contract.
View typical fees
View Our Contract
Useful downloads
Here to help you make the right decision about your care requirements.
Frequently Asked Questions
What types of care does Oaklands Care Home offer?

Oaklands Care Home offers Nursing care, Dementia care, Respite / Short stay, Services for under 65.
139