What our families say: Oak Grange Care Home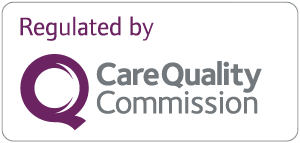 "The staff are always friendly and helpful at all times. Nothing is too much trouble for them. The residents always seem happy and content."
M D
carehome.co.uk rating: 5 out of 5
"The staff, particularly management, could not have been more helpful trying to arrange care for a 94-year-old disabled mother during recent floods, Covid and a poor discharge from hospital, whilst living 240 miles away was a challenge. The resident doctor at the care home, along with nurses was excellent and picked up many issues which had previously been missed. I cannot comment on rooms and facilities and cleanliness as I did not see them. I can thank the home for arranging a special bed and chair, which aided my mother's recovery, which was much improved on her departure to be nearer home and friends. The visiting arrangements were excellent. Thank you to everyone. Please let the home and staff know."
K G
carehome.co.uk rating: 4.43 out of 5
"I have had two close friends live here. One still does and has lived here for a number of years now. My other friend moved here towards the end of his life and sadly passed away a year ago. The staff were incredible with his care and supporting his family and myself. They have always been a great team and go above and beyond for residents. In my line of work, I visit lots of residential and nursing homes but this one really stands out for me. The care is fantastic and so clear to see. My friend has thrived here and even improved overall. I would definitely recommend Oak Grange to others and regularly do."
Sarah P
carehome.co.uk rating: 5 out of 5
"2021 has been a tough year for us all and this has been made even more difficult, not being able to see my Dad. Dad was taken into hospital during the first lockdown where he contracted COVID 19 but somehow managed to fight through and recover. Dad has dementia and needs nursing care, so he was taken into Oak Grange from the hospital and ever since has come on so much. He is getting the right care he needs and everyone at the home is so friendly and always available to reassure us. Nothing is ever too much trouble for the staff. Oak Grange is an amazing care home and it gives me great comfort to know that he is in such a nice environment and being well cared for. There is always something going on for the residents to keep them busy and they have beautiful well-maintained gardens. I Skype Dad most days and now we have our visits back too, in a COVID safe environment of course. It's like sitting in your living room. I can't thank the staff enough for all their hard work. Highly recommended."
Tracey M
carehome.co.uk rating: 4.92 out of 5
"All the staff at Oak Grange gave dedicated tender care to my brother and always gave support to his family. I cannot thank them enough. Oak Grange has a warm comfortable environment and has a lovely garden."
Sandra B
carehome.co.uk rating: 4.58 out of 5
"My mum has cared for my dad, who has dementia for the past 10 years. In July, Dad fell and broke his hip and unfortunately following surgery Dad's dementia declined rapidly. He has very complex care needs and we took the difficult decision that it was no longer possible to provide adequate care at home. We had already identified Oak Grange as a preferable option and when Dad was discharged he moved to the care home. Dad's dementia is very advanced and Oak Grange is now providing end of life care for him. I have been touched by the care and compassion shown by the staff towards Dad and our family. Dad is treated with dignity and every effort is made to keep Dad comfortable, pain-free and peaceful. Our family are very grateful to the manager who has understood the needs of our family to be with Dad at this sad time and made it possible for us to have some precious time with him despite the challenges care providers are facing during the pandemic."
Carolyn C
carehome.co.uk rating: 3.75 out of 5
"Always staff around seem very welcoming and cheerful. Nice for us to see and for our Mum to hear and see people - not a lonely place. Food is a very good standard. Home decor and cleanliness is of a very good standard, although just recently can smell urine, maybe carpets due for a clean? Coffe lounge area is a lovely place, and the activities and ladies are excellent. Thank you."
S P
carehome.co.uk rating: 4 out of 5
"I booked into the care home for one week's respite following surgery. All the staff were welcoming, friendly and very obliging. Nothing was too much trouble. I felt safe and secure and with nursing staff on hand 24 hours, it was very reassuring, caring and professional advice on hand if required. Rooms, all ensuite and views over gardens were clean and comfortable. Meals could be taken in pleasant dining rooms or own room if wished. Food was good, but for me, sometimes a little bland. Bistro area, with tea/coffee making facilities excellent idea. Being so well looked after certainly helped put me back on my feet. Would definitely recomm3end."
M C
carehome.co.uk rating: 4.5 out of 5
"Very friendly and caring."
Patricia B
carehome.co.uk rating: 4.73 out of 5
"I am very impressed by the care provided to my sister. Caring and compassionate, staff who are quick to comfort and reassure my sister. The home has a good atmosphere, with friendly staff and they are welcoming."
S E
carehome.co.uk rating: 4.92 out of 5
"The kind calm professional care my father received contributed greatly to his settling in. He enjoyed the company, the activities and the food. His family and I were hugely reassured by the focused attention given to dad. What was a difficult time was rendered more bearable by the staff of Oak Grange."
A B
carehome.co.uk rating: 4.5 out of 5
"Such a huge decision finding the absolute best residential home for my dearest friend, troubled with failing health. Oak Grange has proved to be the most comforting answer to caring fully for all his needs. He loves it, the peace of mind it gives to him and I. It is true professionalism with a heart. All the staff get it so right with attitude and enthusiasm from carers to chef. A treasure of a team. Thank you all so much."
Angela B
carehome.co.uk rating: 5 out of 5
"I believe the swift actions of the health care practitioner saved my mum's life. She correctly realised there was something physically wrong with Mum - not easy when dealing with mental health, I am sure."
P C
carehome.co.uk rating: 5 out of 5
"My father is extremely happy in the home and he is loved by all. The staff are very kind and work extremely hard under considerable pressure as nursing care needs are very high. Often, there seems to be insufficient staff for the workload. Consequently, my dad's shaving is often nursed and he does not get a bath, which he did love."
M S
carehome.co.uk rating: 4.33 out of 5
"We have been regular visitors to see my father-in-law for several years. We have nothing but the highest praise for all the staff in this lovely home. Every single person we have met has treated my father-in-law with the utmost respect, good humour and cheerfulness. The staff make it a really happy place. Everything is always clean and efficient. We cannot recommend this home highly enough."
Anne L
carehome.co.uk rating: 5 out of 5
"Having viewed various care homes in the area I decided to book my 88-year-old mother into Oak Grange for respite whilst I and my husband took a much needed holiday. Mum has dementia and when we explained to her that we had no alternative she reluctantly agreed but was very concerned about going there, however, when we returned she had totally changed her mind. She enjoyed the experience so much that after two days back home she decided that she wanted to return to Oak Grange on a permanent basis which we believe is the best solution for all concerned. I have been very pleased with the attitude and helpfulness of everyone that we have met at the home and we are both pleased and relieved that she is happy and has now opted to go into a well-run home at this stage in her life, as are all the other members of our family. Therefore, I would have absolutely no reservations about recommending this home to others in need of help."
S P
carehome.co.uk rating: 4.92 out of 5
"I like Oak Grange because it is clean and tidy. The food is good and so are the staff who are always kind tome. I like the variety of activities including games, singing, dancing and quizes. I enjoy going on trips but I forget the details."
P K
carehome.co.uk rating: 4.5 out of 5
"My experience of Oak Grange has been excellent. Facilities clean, carers are very caring and well trained, management are professional and approachable. Overall a high standard care home."
Gillian H
carehome.co.uk rating: 4.83 out of 5
"Excellent care. Staff interested and helpful. I will come again when my wife requires an operation."
William P
carehome.co.uk rating: 5 out of 5
"The nine days that I lived in Barchester Oak Grange Care Home have been very happy for me. I enjoyed the bedroom, the food and the gardens etc. The staff was very kind, helpful and always trying to make you feel at home. Singing in the choir was my favourite activity as well as painting. I will definitely recommend Barchester Oak Grange Care home to anybody who is looking for a nice place to stay a while."
Diego V
carehome.co.uk rating: 5 out of 5
"Very friendly and helpful staff who show genuine care to the guests. The home is well run and efficient. Furnishings and decor of the rooms and general area is excellent and modern. Food is of a high quality, nutritious and plentiful. This is the best care home we have visited."
Jackie W
carehome.co.uk rating: 5 out of 5
"The kindness and caring nature of all the staff are to be applauded. They all treated my dad well and allowed his dignity to be maintained in extremely trying circumstances. I can't thank them enough for making his last days bearable. They are all extremely lovely and considerate of all his family. Oak Grange is to be highly recommended."
Kathy K
carehome.co.uk rating: 4.82 out of 5
"My husband was treated with kindness and respect and efficient care. His visitors were also greeted courteously. The home was clean and welcoming and attractive. The bistro was a pleasant place to relax with a cup of tea or other refreshments."
Jean G
carehome.co.uk rating: 5 out of 5
"The care provided has been 5*. The support, cleanliness, food and drink excellent. The carers have all been very attentive/caring and lovely. We would definitely recommend this home."
H P
carehome.co.uk rating: 5 out of 5
"My dad moved to Oak Grange Care Home having lost my mum and becoming nearly blind and was made to feel straight at home. The staff caring for him with kind and loving care. He had a lovely sunny room which he was able to make his own which was well maintained. He had patio doors onto a sunny patio and was able to sit outside. The food was excellent he loved walking along to the restaurants three times a day for his meals (all on the flat). Coffee and tea were regularly brought to his room and he could walk up to the bistro to entertain or just sit and read the paper with a coffee. The staff were lovely, caring and kind, creating a home from home environment. The entertainments were amazing and gave him a lot of fun and laughter during the last years of his life. He was very happy at Oak Grange and we will forever be grateful to the wonderful staff."
Elizabeth M
carehome.co.uk rating: 4.92 out of 5
"We were not very pleased with the level of care that my father received whilst in the home, some staff were very good but others were poor. We raised a number of concerns with the management but we felt that they were not treated seriously. We are still awaiting a report on the last serious incident that occurred in September 2016."
Nick H
carehome.co.uk rating: 2.08 out of 5
"Mid-November my husband was taken to the Grange care home to give me some respite. He suffered from Dementia and had a leg bag and catheter. When visiting there was a strong smell of urine and his other visitor and I reported that he had a urinary infection. This was dismissed by the staff. He became more confused. He wasn't always shaved or dressed and his clothes were often the wrong way round. He sometimes had no socks on and nobody checked this. We mentioned that he obviously had an infection but this was denied. I collected him to take him home and he again had no socks and jumper back to front. Snow was outside!! He has now become very ill and is in hospital. Not enough care was given. What did I pay £3000 for!!"
Barbara E
carehome.co.uk rating: 2.82 out of 5
"Kindness, care and understanding shown to the residents and their relatives, on an individual basis. A warm welcome awaits you at Oak Grange. A happy family atmosphere. Thank you everyone!"
S G
carehome.co.uk rating: 5 out of 5
"I am very happy here and always have been. I am getting old now and don't seem to attend everything like I used to do."
Mary L
carehome.co.uk rating: 4 out of 5
"My other is cared for in an appropriate kind, caring and dignified fashion. ( seen by family members) Mum has late stage of dementia and her behaviour can be a bit challenging, especially regarding personal hygiene! Knowing the person helps. Mum now accepts help/assistance with drinks and meals. Sadly there seems to be a high turnover of care staff and this is not ideal, as residents relate well to regular staff i.e continuity and understanding particular needs. Housekeeping can an issue on occasions. However, much needs doing regularly and a lot is expected."
S B
carehome.co.uk rating: 4.25 out of 5
"I visit my friend. I find the home like a small hotel and the staff are very friendly and caring and are very attentive to the residents."
Brian H
carehome.co.uk rating: 4.92 out of 5
"Dad has been welcomed by all staff and residents. He feels comfortable and safe, which to the family is a great relief. He is eating well and enjoys the great variety of food. Mum has been having lunch with dad and is enjoying their time together in a nice environment. All the staff are caring and considerate."
Andrew S
carehome.co.uk rating: 4.5 out of 5
"The design of the building is excellent, bright airy with large rooms. Rooms are well decorated, all with patio doors. Lovely back garden which is sunny and private dining rooms allow clients to have their own table, which look out onto the garden."
Jennie W
carehome.co.uk rating: 3.92 out of 5
"Comfortable, attentive, food available, staff good, bed hard, no electric blanket therefore cold. Not interested in activities."
Phoebe K
carehome.co.uk rating: 3.92 out of 5
"Oak Grange is a really good home - and seems well run. Compared to many homes that I have seen, it is clearly at the top end of the market in terms of facilities, cleanliness, and activities, etc. The staff are also caring and attentive. They treat mum in a genuinely friendly and caring way. If every home was like this, there would be few concerns about how care homes for the elderly are run, although the charges reflect the quality of facilities and general level of care. Sometimes I wonder if formal reviews/care plans for Mum involve other family members enough - but I when I have raised concerns any issues have been resolved to my satisfaction."
David K
carehome.co.uk rating: 4.75 out of 5
"My sister was diagnosed with terminal cancer in May 2015 and as she has no family nearby and could not cope with just carers, she moved into Oak Grange, she has put on two stone in weight and has been extremely well looked after. In October she was told of a misdiagnosis and has never had cancer! The fees are very high, considering she has not made use of the carers for several months, but we have regarded this as a period of convalescence and she is now much better. She is just purchased an apartment in a retirement living block in Chester."
B B
carehome.co.uk rating: 4.58 out of 5
"Mum is very happy at Oak Grange and has been from day one. Oak Grange is always clean and the staff always attentive, helpful and kind. I have recommended this home to other people and felt confident that Oakg range would provide reassurance for them, at what can be a difficult time."
Helen H
carehome.co.uk rating: 4.92 out of 5
"Kindness, compassion and dignity are to be found at Oak Grange. The whole team show great understanding to both the Residents and their families. The Activities team arrange an excellent, varied programme for the residents and are always happy wherever possible to accommodate the resident's wishes. The Management and staff are always on hand to listen and help with any questions a relative may wish to raise. A warm welcome always awaits you on visiting Oak Grange. Thank you everyone."
Sue G
carehome.co.uk rating: 4.92 out of 5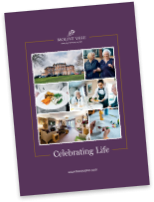 Read our brochure 'Providing great quality care and wellbeing' for more information on how we're here to help you and your loved one.
Read brochure
Food & Nutrition
Activities & Events
Care & Facilities
What happens now?
Are you ready to discuss your individual care requirements? Pick up the phone and talk to us, book a visit to our care home or come and take a look around our facilities.
Care enquiries
New care enquiry phone lines are open 8am - 8pm
01244 434 951
All other calls
Our fees and contract
We want to be as transparent as possible about how we charge for the different services we provide as well as what's included in our contract. Please click the links below to find out more about our fees and contract.
View typical fees
View Our Contract
Useful downloads
Here to help you make the right decision about your care requirements.
138