What our families say: Mulberry Court Care Home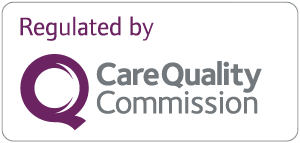 "My husband and I visited my mother-in-law on Christmas Day which was also her Birthday. We watched a member of staff feed her the lovely Christmas lunch. She and all the other staff are very kind and caring. It was great to hear the member of staff say how much she enjoyed her job and how rewarding it was and also that the staff get on well."
S S
carehome.co.uk rating: 4.91 out of 5
"Lovely lunch and friendly staff."
K R
carehome.co.uk rating: 4 out of 5
"Since Mulberry Court have been under new management, the quality of care has improved. The dedication and commitment of the care staff to providing the very best service has impressed me greatly and I am now convinced that my mother is in the best possible care."
R Y
carehome.co.uk rating: 4.08 out of 5
"Staff were very good."
B F
carehome.co.uk rating: 4.17 out of 5
"A bright cheerful friendly caring home, staff are always welcoming and very attentive to the residents. I would highly recommend this care home."
Enid B
carehome.co.uk rating: 5 out of 5
"My mother has lived at Mulberry Court (Barchester Healthcare) in York for two and a half years. Like so many people, she would have liked to stay in her own home, but this became impossible. We initially booked a respite stay of three weeks. During this period she began to make friends and was very happy with the care she was receiving. She decided that she would like to move in permanently. I can honestly say that she is looked after with professionalism, care and love by wonderful, dedicated staff and I have seen so many instances of kindness. Everyone really does go the extra mile. She has made new friends and is no longer lonely. She now refers to Mulberry Court as 'home'."
Beryl D
carehome.co.uk rating: 4.92 out of 5
"We are hugely impressed with the care that my Dad, a 95-year-old stroke patient, has received at Mulberry Court. The staff and leadership are, without exception, kind, good-humoured, well-trained and helpful. Everyone on the staff has gone out of their way to make my dad's life as pleasant and comfortable as possible. The food is of a high standard, and my Dad's room is pleasant and cosy. We cannot thank the manager and his team enough."
David K
carehome.co.uk rating: 4.92 out of 5
"Very caring staff, especially in the current Covid19 crisis - organizing Socially Distanced garden visits, doing residents hair before the visit (thank you very much). The senior manager always responds to queries and provides helpful advice."
Peter J
carehome.co.uk rating: 4.83 out of 5
"I cannot express fully the opinion I have of this care home. All staff are amazing, considerate and very kind to the residents and the visitors alike. They all go out of their way to make the home feel like a home from home. Great staff, beautifully clean and the food looks amazing when I see it brought through. If you are looking for a home for an elderly relative or friend I highly recommend wholeheartedly Mulberry Court."
Enid B
carehome.co.uk rating: 4.58 out of 5
"During COVID, the manager and staff have been outstanding! we have received regular communication and a clear rationale for decision making. The Manager has had to make some difficult decisions but this has always been to ensure the safety of the residents and staff. Key staff who I know so well have FaceTimed me regularly so I can see and talk to my Mum, this has made the last few weeks easier to manage. I would like to thank each and everyone at Mulberry Court."
Lorraine F
carehome.co.uk rating: 4.17 out of 5
"Staff are really friendly and helpful. Always feel welcome when visiting."
John F
carehome.co.uk rating: 5 out of 5
"We have been delighted with the care that Mum has received since coming to Mulberry Court 2 and a half years ago. The staff are excellent - very caring and have guided Mum through various problems while she has been here. The building itself is excellent - very comfortable. Visitors are also encouraged and are made most welcome."
Richard C
carehome.co.uk rating: 4.42 out of 5
"Mum has been a resident since February 2017 at a time when she was finding it more difficult to live alone. Having the friendship of fellow residents and caring staff has helped her settle and feel at home, whilst our family are happy she is in good hands and well cared for."
David M
carehome.co.uk rating: 3.75 out of 5
"My uncle moved to Mulberry Court from a different care home in January 2019. He was extremely settled within a few weeks. I'm so happy to see that he is kept spotlessly clean, he loves the food and for the first time since moving to residential care, he is joining in activities. If I've had any concerns, these are addressed immediately and feedback given to me. I'm completely satisfied with the care he receives."
W D
carehome.co.uk rating: 5 out of 5
"Mulberry Court is a very good care home. The staff are so kind and pleasant. The activities could be better. My sister went to do a jigsaw and she said there was 1 jigsaw and several people trying to do it, she had to look at it upside down. It would be nice if someone could look after flowers. On her birthday they were dead (after 2 days), they hadn't been topped up with water."
B A
carehome.co.uk rating: 4.5 out of 5
"Excellent indeed. Great staff and facilities."
D J
carehome.co.uk rating: 5 out of 5
"A good care home. The one thing I find could be improved is the bread, almost like a paste in the mouth. Perhaps a new supplier? A nice, homely atmosphere and surroundings. We do have an excellent manager and staff."
B H
carehome.co.uk rating: 4.25 out of 5
"Caring staff and nice rooms. My sister has not been to many activities so not able to comment."
Barbara A
carehome.co.uk rating: 4.5 out of 5
"Staff helped my mother in a very caring way to make the transition from living in her own flat to the care home. They continue to provide a professional service. We are always made to feel welcome and the staff have a good understanding of my mother's needs."
P J
carehome.co.uk rating: 4.5 out of 5
"My father received end of life care in Mulberry Court care home. The last 3 weeks of his life were as comfortable and pleasant for him and for his family as they could possibly be. This was due to the excellent care he was given by all the staff that looked after him. Without exception, they were all cheerful and caring - they do a wonderful job. Thank you."
J V
carehome.co.uk rating: 5 out of 5
"After a few months to settle in, mum is happy and well looked after."
Margaret L
carehome.co.uk rating: 4.75 out of 5
"My mum has been very happy here for the past 3 years. She finds everyone to be friendly. She feels safe. She enjoys the privacy of her own room, combined with the opportunity to meet up with other residents during activities."
Susan M
carehome.co.uk rating: 4.67 out of 5
"The home has a welcoming, homely atmosphere. Dad is extremely well looked after and nurses and care staff are happy, caring and friendly with lots of patience. The greatest asset is the staff. I am very impressed with how their holistic approach is totally encompassing involving all staff. The manager is calm, friendly, chatty, very approachable and the nurses/carers really care. The home is unique in my experience (13yrs) as all staff talk to you and know who you are. In dad's first week, I visited another resident and a carer knew who I was! Nothing is too much trouble. I had lemonade in my bag and a carer said: "I will carry it for you". Maintenance guys are obliging and helpful. We asked if a picture could be put on the wall, They did it straight away. They have time for you say hello, chat or talk about dad. in reception the chef asked could he help. outside admin's office, a housekeeper asked could she help. You feel part of the home, one big happy family."
Jane F
carehome.co.uk rating: 5 out of 5
"Brilliant care!"
C S
carehome.co.uk rating: 5 out of 5
"My father was transferred from a hospice to Mulberry Court. He sadly only spent one week there before he died but the care he received was wonderful and the staff were a great support to us as a family. The home is beautiful, clean and comfortable. We could not have asked for anywhere better for dads final days. Thank you."
K M
carehome.co.uk rating: 5 out of 5
"Visited my friend for lunch. A thoroughly rewarding experience. Excellent food and well priced. Friendly staff, eager to help."
N R
carehome.co.uk rating: 5 out of 5
"My sister loved being there, we both loved the garden, it was a nice place to catch up."
Sue A
carehome.co.uk rating: 5 out of 5
"General care very good, sometimes let down by the shortage of carers."
Kay A
carehome.co.uk rating: 4.58 out of 5
"Mum was transferred to Mulberry Court (MC) on fast track palliative care nearly two and a half years ago. The staff in all areas looked after Mum in a dignified and caring way. She was safe, well fed and we as a family had peace of mind. On all of our visits, we had good interactions with all the Management and staff, and they tried hard to accommodate any request we put forward with regards to Mum's care. She attended activities most afternoons by gentle coaxing, although due to her limited eyesight and hearing, she wasn't able to take part fully but, she was with friends she had made in the home. Every two weeks on a Sunday, a church service was held and Mum found great comfort and enjoyment and rarely missed one. Sadly Mum passed away three weeks ago, and the love and kindness shown for her was superb and as a family, we would like to thank the Manager and staff."
Andrew B
carehome.co.uk rating: 4.92 out of 5
"We were very happy with the care and support my father and family received from Mulberry Court, York. The staff were caring and looked after us all. I would say that the visitor's toilet, bin and sanitary bin needs emptying more regularly. We were always made to feel welcome and we felt that staff were genuine, supportive and personable."
L T
carehome.co.uk rating: 3.6 out of 5
"From our initial visit and throughout my friend's stay at Mulberry Court all the staff were open, polite and caring treating both my friend, ourselves and other visitors in a warm and welcoming way. Whenever I needed to ask questions these were always answered in a timely and appropriate manner. There was a feeling of "openness" which is to be commended. The only area which I would feel may be improved, and may well have been in newer premises, is the actual size of the individual washroom that was in my friend's room. I feel that it may well be ok for one person on their own able to toilet themselves however, it presents more of a problem when assistance is required e.g when 1 or more carers have to be involved in transfers or, as was the case with my friend, when a wheelchair/commode had to be used. Inherently this would appear to be a design fault in the building itself or it may be that the nature of the needs of the current users has changed since it was opened."
Martin D
carehome.co.uk rating: 4.5 out of 5
"I (we) have been very impressed with the excellent. Care my wife was received over her 10 days here. The empathy and nursing skill of the staff has been a great comfort."
David A
carehome.co.uk rating: 5 out of 5
"My mother was admitted to Mulberry Court late August and unfortunately, she passed away in October 2017. In her short time there she was very content, she had much fondness for the staff. Mum wasn't very mobile but the staff were excellent at getting her to anything she wanted to get involved with. All the staff were extremely respectful and helpful when mum sadly passed away."
Antony B
carehome.co.uk rating: 4.92 out of 5
"I have put mainly good in the review below but my main concern is that although the majority of staff are good with dad's care (especially his problems (back and left side) as I come every night, I find him slightly unsettled as he seems to get his meds (painkillers especially) a lot later than when regular staff are on. It seems to me mainly at the weekend when staff seem to be stretched."
Ian B
carehome.co.uk rating: 4.08 out of 5
"Just a visitor got fed and watered. Excellent."
Malcolm W
carehome.co.uk rating: 5 out of 5
"Just visiting invited to lunch excellent meal."
John S
carehome.co.uk rating: 5 out of 5
"A resident invited me to join her for a meal. This turned out to be a very nice experience. Good company, attentive staff, and a most enjoyable meal."
Margaret G
carehome.co.uk rating: 4.17 out of 5
"My friend invited me to lunch which was very nice. The staff were very nice and helpful. The chef did a very good lunch and was friendly. I will come again when invited."
Jean J
carehome.co.uk rating: 4.5 out of 5
"I can only give praise to the staff at Mulberry Court. A warm welcome on reception, domestic, catering, health care assistants, staff nurses, sisters, to the manager. They were all professional, friendly and helpful. The care, well being and needs of the residents, service users was their priority. I have missed visiting Mulberry Court and the staff who were friends taking an interest in relatives lives and well being."
Judith W
carehome.co.uk rating: 4.91 out of 5
"I have found the home excellent and the staff extremely helpful. Thanks to all the staff."
John F
carehome.co.uk rating: 4.17 out of 5
"Very impressed by both the house, its furnishings and general ambience and also the staff. All the staff we met were friendly, efficient and instructive - showing us how to use wheelchairs etc. My friend seems very happy here. Thanks to all."
Mike P
carehome.co.uk rating: 5 out of 5
"I have been impressed by many things. The ambience, décor, cleanliness. The personal care given so willingly. The food. The attention to detail, the kindness. The physical care. The spiritual attention."
H J
carehome.co.uk rating: 4.92 out of 5
"Mom was in Mulberry Court for only a couple of weeks as she was at end of life with secondary breast cancer and needed 24/7 nursing care. The day staff were amazing - always helpful and happy to talk and would always check in on Mom, as well as see if there was anything we needed as we spent all day with her. Unfortunately, Mom wasn't able to make use of the facilities - there was a lovely lounge, nice coffee area and dining room. The menu choices were very good, but Mom couldn't eat much. The staff were always very nice and would check with her. Our only disappointment was that the night staff did not notice Mom was slipping away, and therefore they did not contact us to advise us to come in, so, unfortunately, Mom passed away on her own and wasn't noticed until next round of checks. When Dad was in care the staff notified us, so we hoped the same would have happened with Mom. However, overall, we were happy with the home, and felt Mom was treated with respect and dignity."
L P
carehome.co.uk rating: 4.17 out of 5
"I was told the most important thing to look for when selecting a care home was the quality of the staff. Mulberry Court has the benefit of excellent staff who have done their best to help my mother settle in and this has resulted in an improvement in her condition. Had it not been for the positive attitude of the staff, she would have been bed bound but can now get out in her wheelchair. My mother and I will always be grateful for this."
M R
carehome.co.uk rating: 4.33 out of 5
"Staff are very nice and helpful. Nothing is too much trouble. Meals are very good and a good choice. Lovely cakes on the coffee bar. The rooms are very cheerful and the residents can bring in furniture. Very good facilities, hairdressing, physiotherapist and lovely things to do during the week for the residents. Overall a great place to live being pampered and well looked after."
C T R
carehome.co.uk rating: 4.92 out of 5
"I visit regularly and find the staff are always helpful. Occasionally their English is a little weak but in general, the home seems very well run. We are very satisfied with the service provided for our standing friend."
K S
carehome.co.uk rating: 4.33 out of 5
"Mulberry Court staff and facilities are absolutely wonderful. My father is receiving the best care we could hope for. We can't recommend it highly enough. The staff are caring kind and considerate. My dad loves the food choices especially the apple pie and custard."
C H
carehome.co.uk rating: 4.92 out of 5
"My father has now been a resident for fifteen months and I feel he has been treated with respect and dignity. I too have been listened to appropriately and my requests responded to positively in all ways. This has been with all staff, from manager, nursing staff, carers, catering, domestic, maintenance and gardening staff. A recent refurbishment had made a very pleasant entrance, lounge and face, plus a very nice dining lounge."
S B
carehome.co.uk rating: 4.17 out of 5
"Overall we are pleased withy my mother's adjustment to the home. She feels safe and well looked after. The staff, in general, are caring and where possible spend time with her. The food is excellent."
P G
carehome.co.uk rating: 4.25 out of 5
"Sadly our mother died in Mulberry Court but I must say that the care she received was superb. The staff were respectful and kind and we are most grateful to them."
Jude
carehome.co.uk rating: 4.55 out of 5
"I had not come to visit Mulberry Court for several years and was delighted to find it as pleasant, welcoming and well-managed as in previous years."
Philip
carehome.co.uk rating: 5 out of 5

Read our brochure 'Life in our home. Providing care through coronavirus' for more information on how we're here to help you and your loved one.

Read brochure
Food & Nutrition
Activities & Events
Care & Facilities
What happens now?
Are you ready to discuss your individual care requirements? Pick up the phone and talk to us, book a visit to our care home or come and take a look around our facilities.
Care enquiries
New care enquiry phone lines are open 8am - 8pm
01904 563 222
All other calls
Our fees and contract
We want to be as transparent as possible about how we charge for the different services we provide as well as what's included in our contract. Please click the links below to find out more about our fees and contract.
View typical fees
View Our Contract
Useful downloads
Here to help you make the right decision about your care requirements.
133